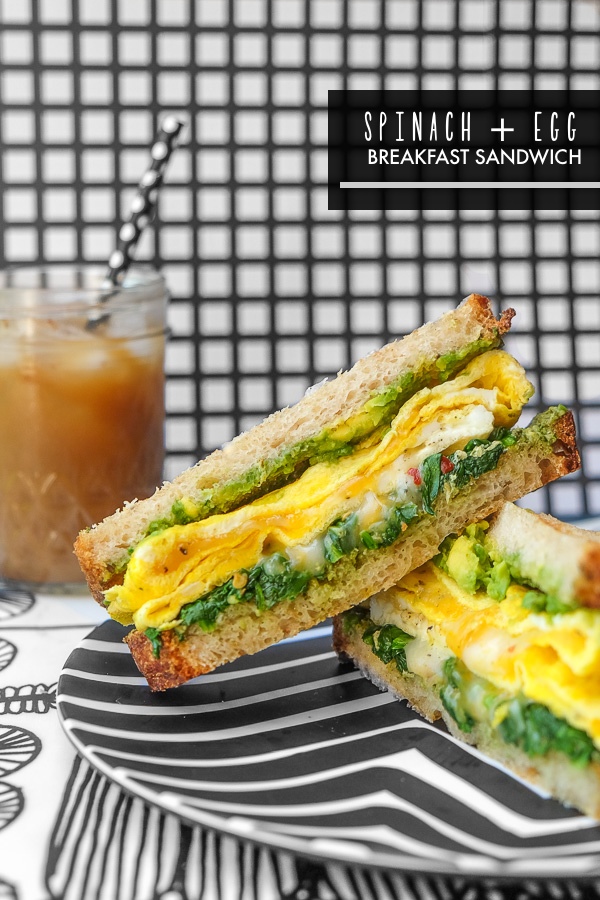 Raise your hand if you indulged in the good life this weekend. (I have two hands raised high…after I type this parenthesis).  My weekend was filled with toast, waffles, bacon, tortilla chips, oysters & bourbon.  I think I ate a salad. I dunno. I'm not sure.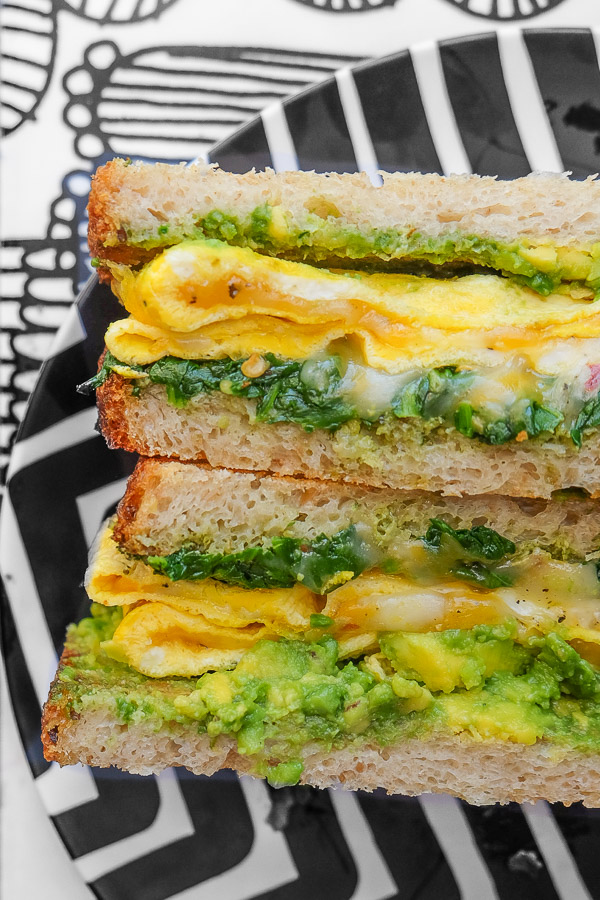 I am back on an egg for breakfast kick. My breakfast kicks last for about a month or 2 and then I introduce a new kick. For awhile I was deep into a crumpet situation. 2014 was the year of the avocado toast. Last year I was super into these pancakes & overnight oats. This year, I've been eating really seedy toast with either butter on top or one of these awesome nut butters and banana.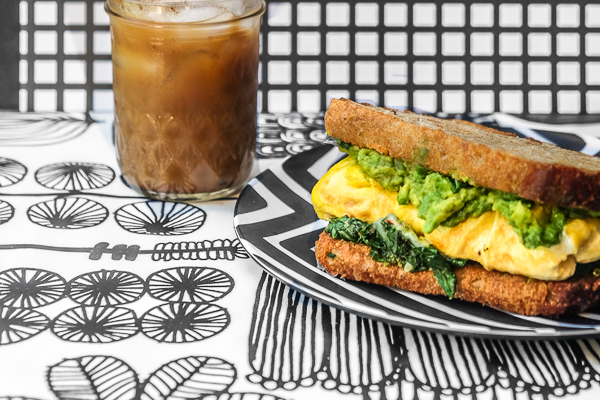 I'm ready for something new and I think this breakfast sandwich might be what I need. I mean…in a perfect world, I'd eat my ultimate breakfast sandwich but you know…calories and fat and fitting into bathing suits (ugh).  At least with Spinach Egg Breakfast Sandwich, I have a big hit of protein and vegetables in the morning. It's one way I'm setting myself up for some success this week- or until the weekend begins!
Let's gather our ingredients.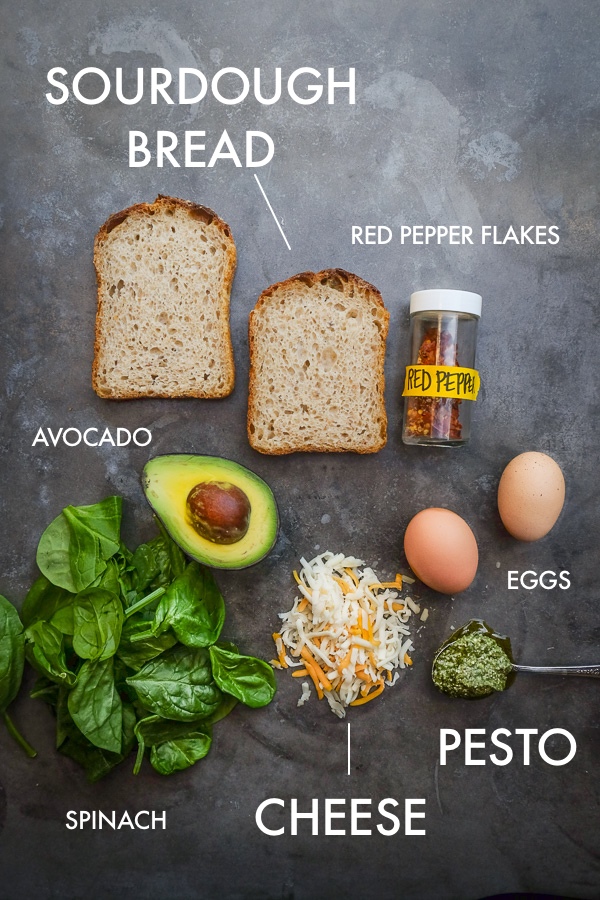 All of my staples turn into this beautiful sandwich.
Eggs get scrambled up.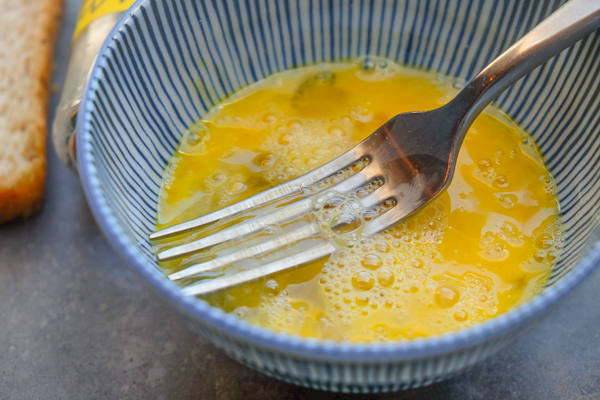 Spinach in a pan with olive oil + red pepper flakes.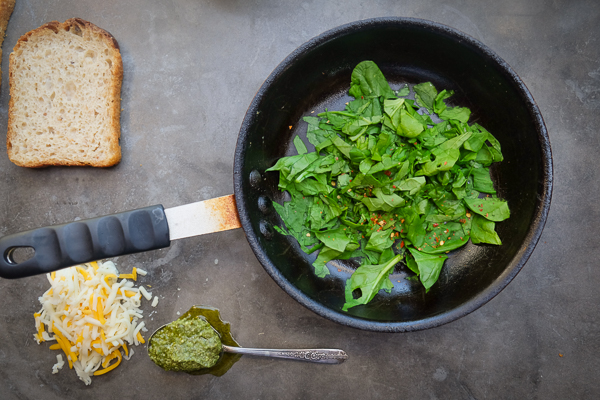 Spinach is cooked. Took like 2 minutes. Set aside and wipe skillet clean.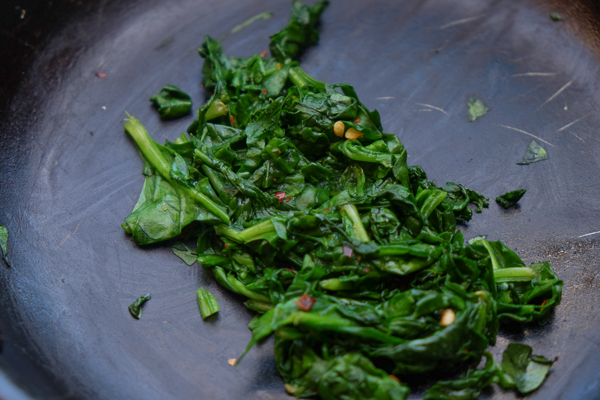 TOAST is grilled on my panini press.
Pesto goes on.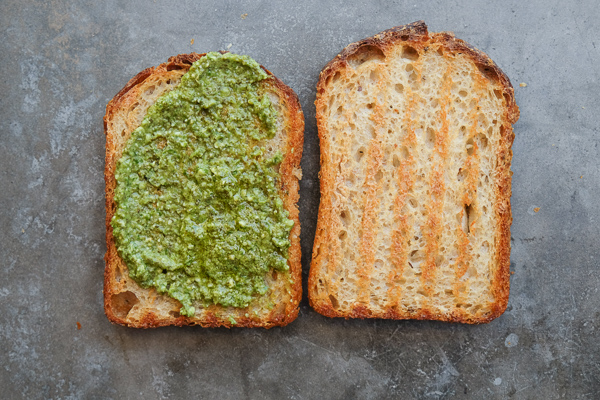 Spinach on one side. I added a little extra cheese on top of the spinach because WHY NOT?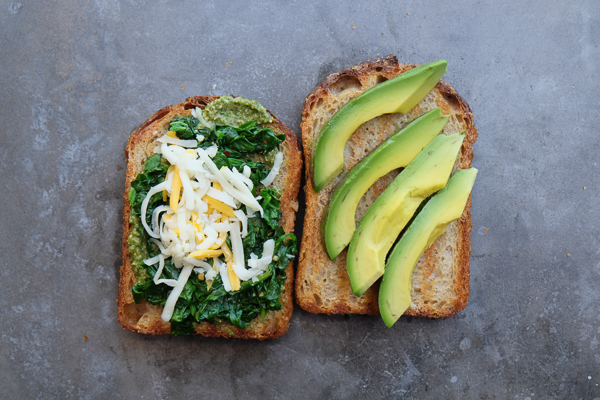 I'm obsessed with this salt right now. It's so good on salad and I put it on my avocado toast.
Here I sprinkled some on top of the smashed avocado.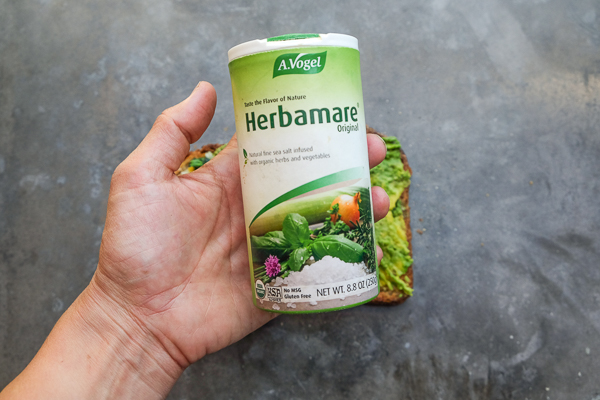 Eggs in a skillet. Cheese topped. I added more red pepper flakes because I'm obsessed.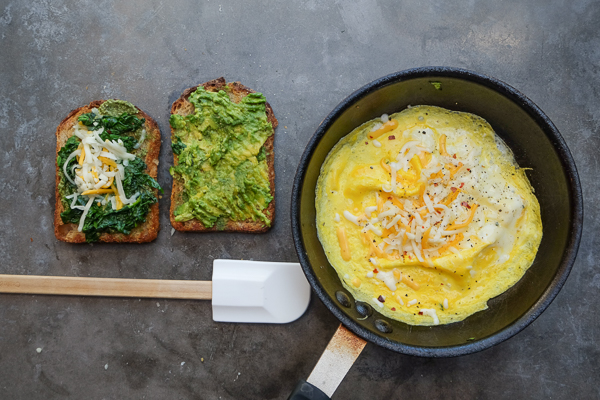 Fold sides into the center.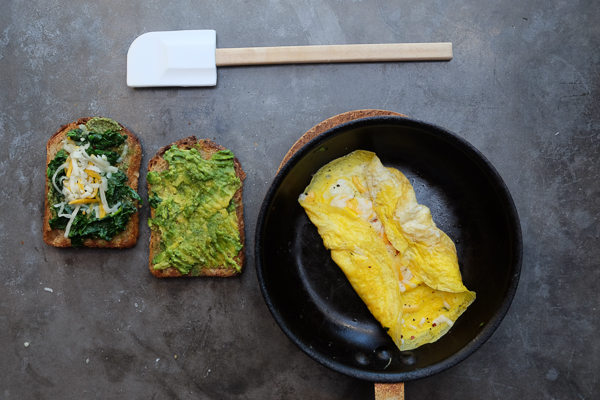 Fold over.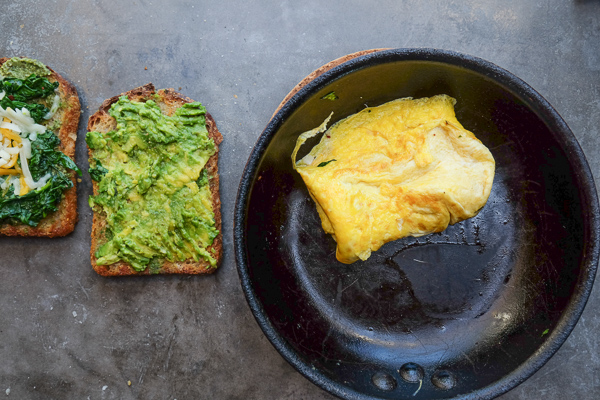 Top on sandwich.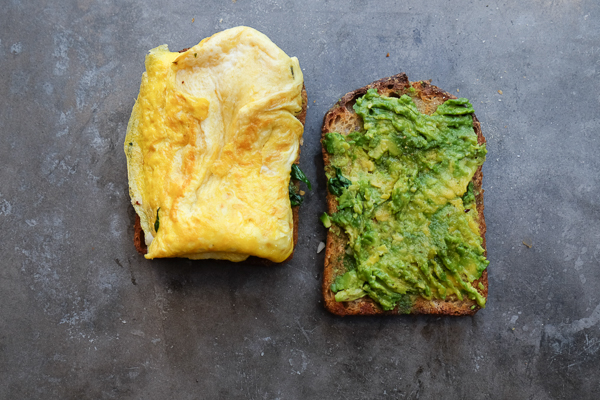 Assemble and slice in half.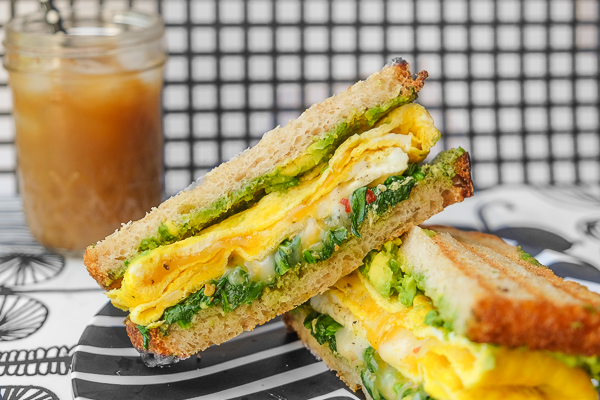 GAHHHHH.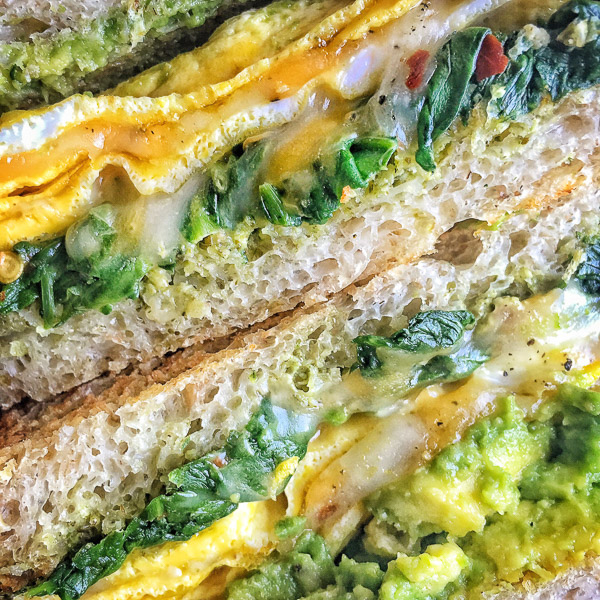 Look at all that green!
Spinach Egg Breakfast Sandwich

makes 1 sandwich

2 slices sourdough bread
1 teaspoon olive oil
2 cups  baby spinach
1/4 teaspoon red pepper flakes
1 tablespoon pesto
1/2 avocado, thinly sliced
2 large eggs
1/4 cup shredded cheddar cheese
salt + pepper

Grill or toast sourdough bread and set aside.

Add olive oil to a small non-stick skillet over medium-high heat and sauté the baby spinach with red pepper flakes until spinach is wilted, about 2-3 minutes. Set spinach aside and wipe skillet clean. Spray skillet with cooking spray. Beat eggs into a small bowl until well combined. Pour eggs in the skillet and let eggs set about 2-3 minutes. Place shredded cheese in the center of the egg and season with salt & pepper. Fold the sides into the center and fold in half again so you've created a square pocket of egg.

Spread pesto on one slice of bread and avocado onto the other. Season smashed avocado with salt. Place spinach onto the side with pesto followed by egg. Top egg with avocado smashed toast and serve hot.