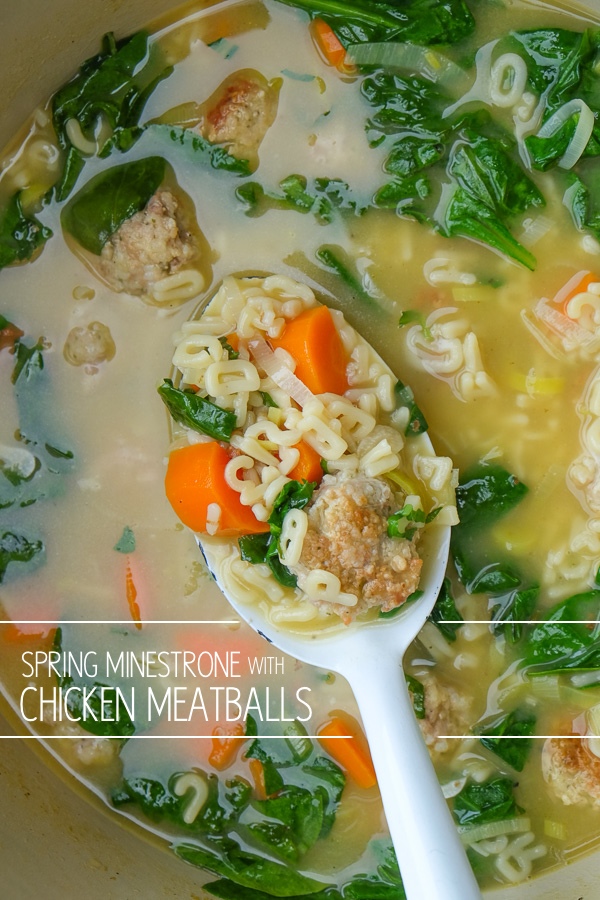 Our weather is so weird lately. Sorry I'm talking about the weather. As an introvert, I hate talking about the weather but really, it's been weird lately! One day it's warm and the next day it's cold. Just when I build up the motivation to start shaving my legs again (I know, gross) in order to expose my pale legs, the weather is like HEY GIRL, you thought it was warm? GUESS AGAIN.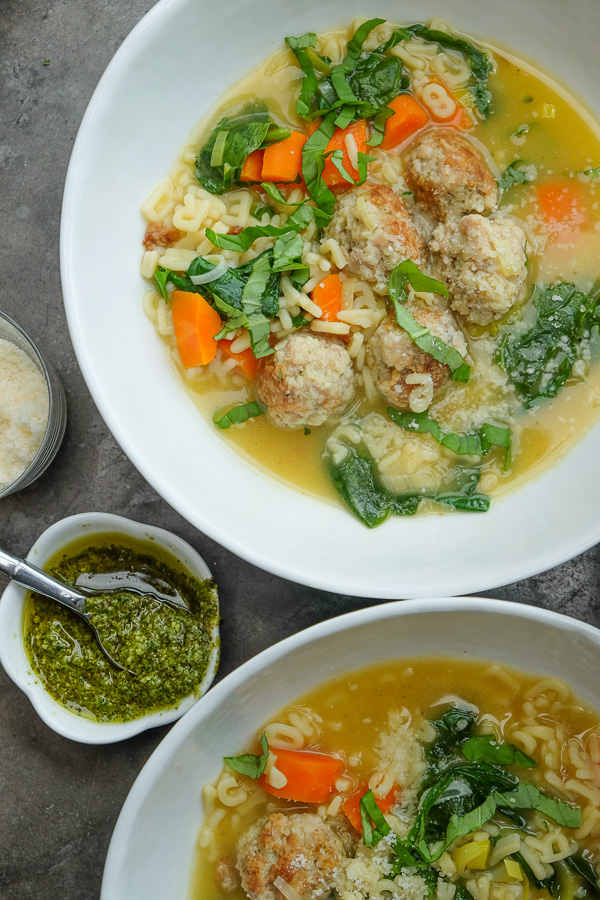 So, I'm having soup. Like… a lot of it.
Chicken meatballs made with a little bit of pesto, parm & panko are in a soup filled with carrots, leeks, spinach and alphabet pasta! Spring Minestrone with Chicken Meatballs! That's what's up.
Let's gather our ingredients.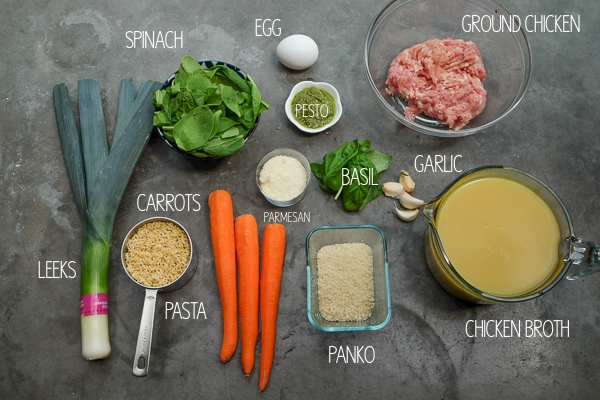 Chicken meatballs first.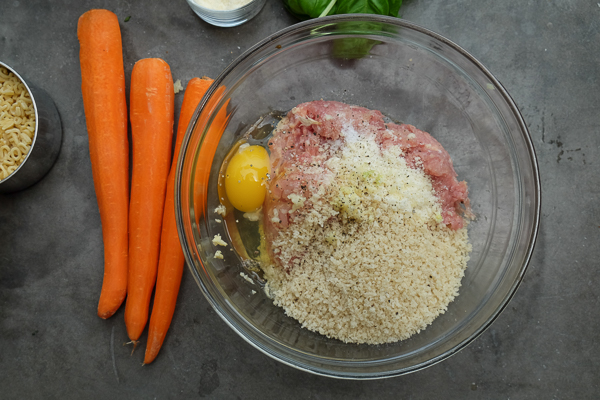 Hello, pesto.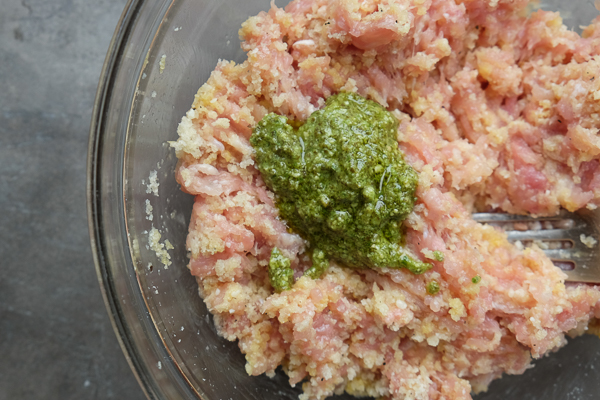 Things are chopped.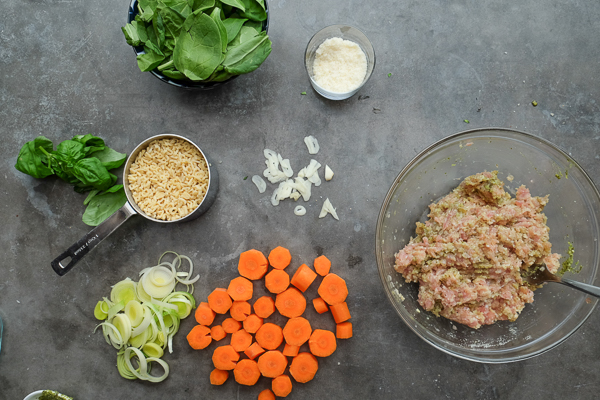 Balls. Yeah. I said it.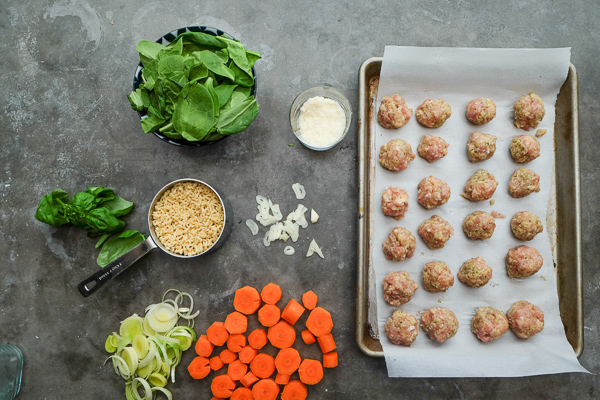 Let's cook them. Get a little brown on them.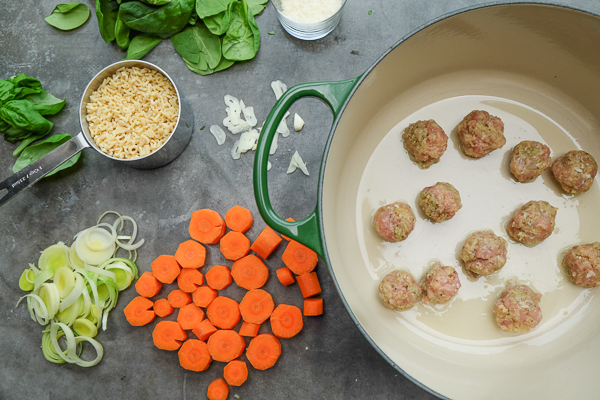 Mostly cooked. We're going to finish them off in the soup.
Leeks then garlic to be sautéed.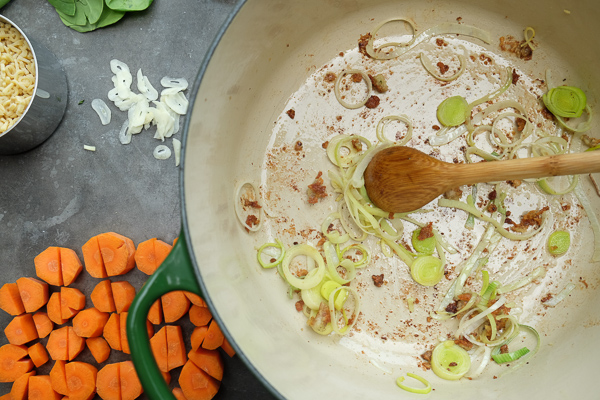 Followed by broth and water.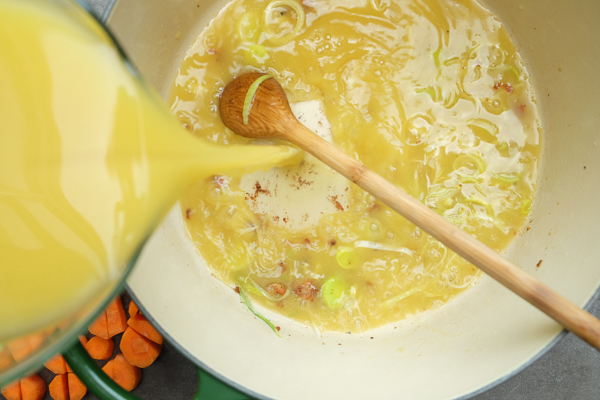 Carrots and pasta go in.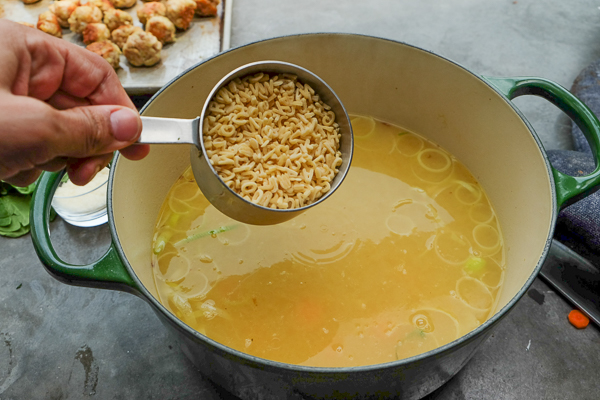 Eventually the meatballs get added.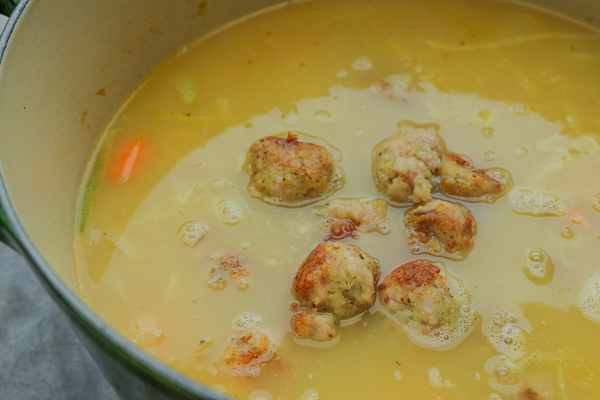 SPINACH!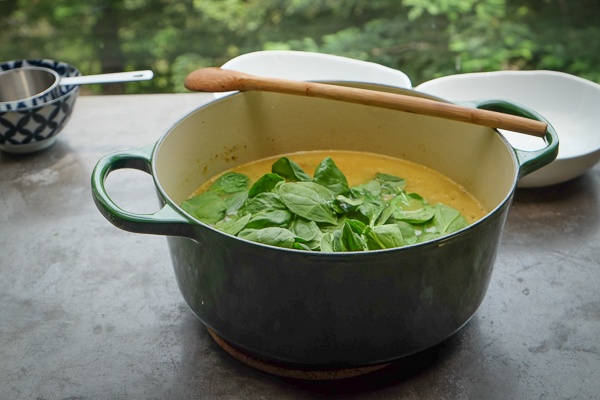 Finished with fresh chopped basil, a little bit of red pepper flakes, and Parmesan.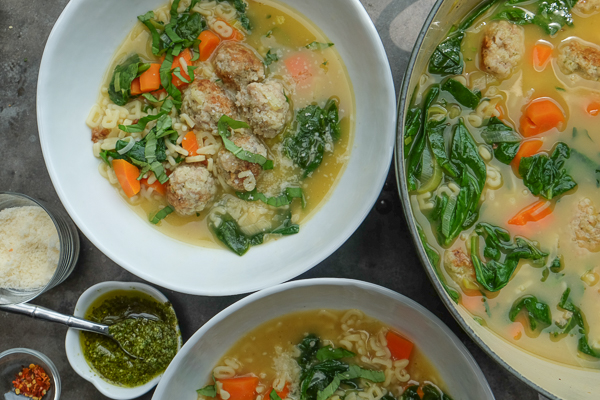 I tried to spell out the word COMFORT in the alphabets and then after like 20 minutes of it I gave up after my M sunk and I couldn't find my T.  Not in my comfort zone. I was hungry.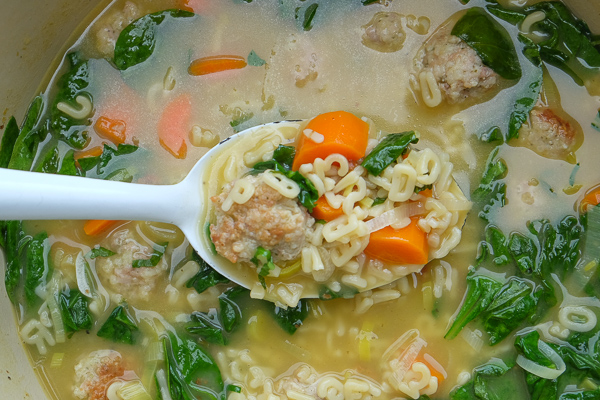 A bowl for me.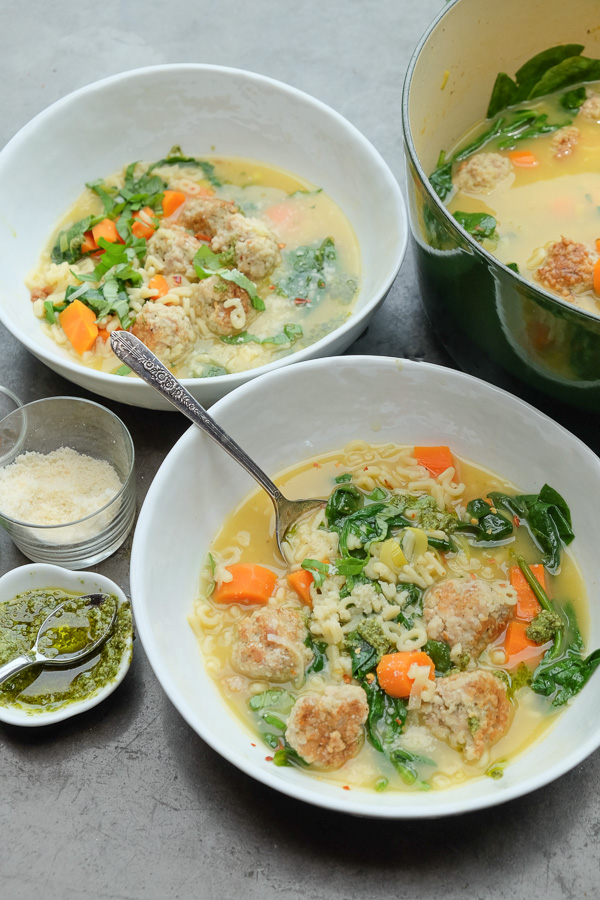 A bowl for you and some leftover for lunch tomorrow. Yes.
Spring Minestrone with Chicken Meatballs

serves 4

recipe adapted from Bon Appetit

8 oz. ground chicken
1/2 cup panko breadcrumbs
4 tablespoons finely grated Parmesan, plus more for serving
5 garlic cloves, 3 minced, 2 thinly sliced
1 tablespoon fresh pesto
1 large egg
kosher salt & fresh cracked pepper
2 tablespoons extra virgin olive oil
1 leek, white and pale green parts only, sliced into 1/4″ rounds
5 cups chicken broth
3/4 cup alphabet pasta (or other small pasta)
1 cup 1/2″ rounds peeled carrots
2 cups (packed) baby spinach
pinch red pepper flakes
chopped fresh basil, for serving

Mix chicken, breadcrumbs, Parmesan 3 minced garlic cloves, pesto, egg, 2/4 teaspoon salt & 1/4 teaspoon pepper in a medium bowl. Form into 1/2″ diameter meatballs (makes about 28).

Heat oil in a large pot over medium heat. Cook meatballs until golden all over, about 3 minutes (they will finish cooking in the soup). Transfer to a plate and set aside.

Add leek to pot and cook, stirring often, until beginning to soften, about 3 minutes. Add 2 thinly sliced garlic cloves; cook for 1 minute. Add broth and 2 cups water; bring to a boil. Stir in pasta and carrots; simmer until pasta is almost al dente, about 8 minutes. Add meatballs; simmer until pasta is al dente, carrots are tender and meatballs are cooked through, about 3 minutes. Add spinach cool until spinach has wilted. Season with red pepper flakes, salt & pepper. Ladle soup into bowls. Garnish with chopped basil and Parmesan.