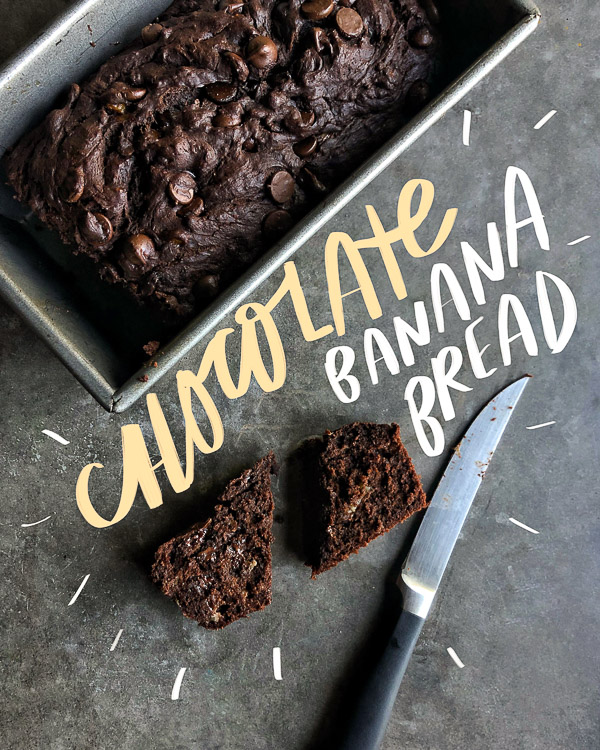 I'm not a person who likes chocolate in my banana bread but somehow this recipe for Chocolate Banana Bread just does it for me! This recipe comes from a new favorite cookbook- Two Peas & Their Pod Cookbook! I made it because I thought it would be a good addition to my #shutterbeanmealprep
View this post on Instagram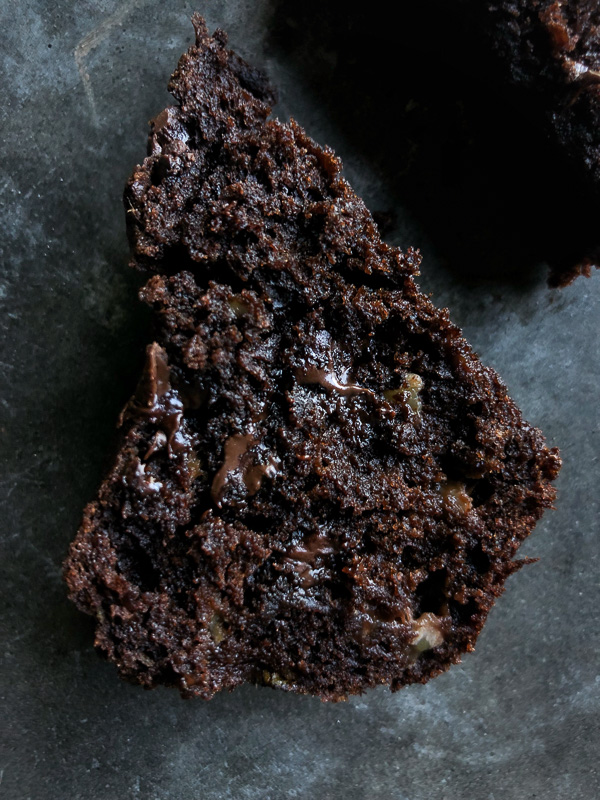 The chocolate chips melt in there and stay melted which provides for an ooey-gooey experience. See what I'm talking about???!!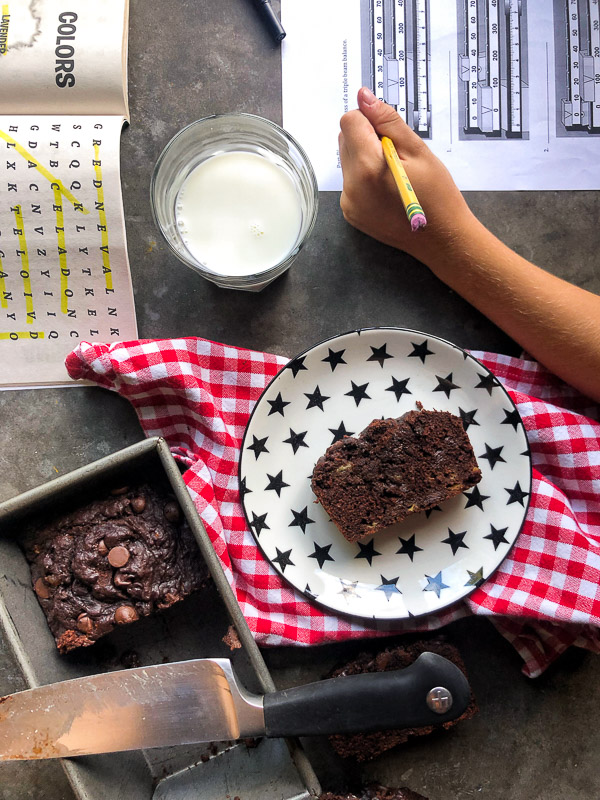 What I like about is that it uses up brown bananas (yay!) and I'm not compelled to eat the entire loaf like I am with my maple olive oil banana bread. One piece provides me the sweetness I'm craving and I'm good! I'm not constantly picking at it throughout the day. But you know, I've got people in my family who love chocolate so that doesn't mean it didn't last less than 2 days in my house…
I'm happy to welcome it into our rotation! We needed a new chocolatey treat for homework sessions around here!
Next round I'm going to use peanut butter chips instead of chocolate chips! Wish me luck.
Ingredients are gathered!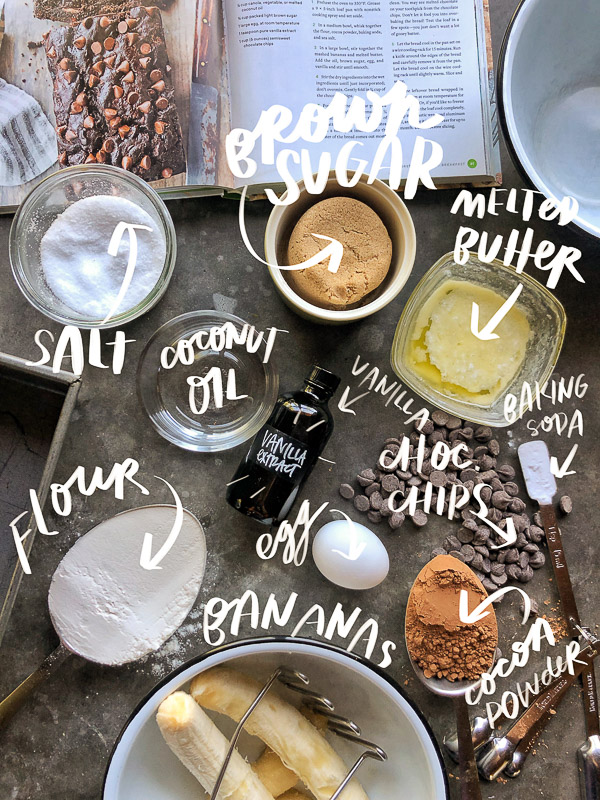 Wet ingredients are mixed.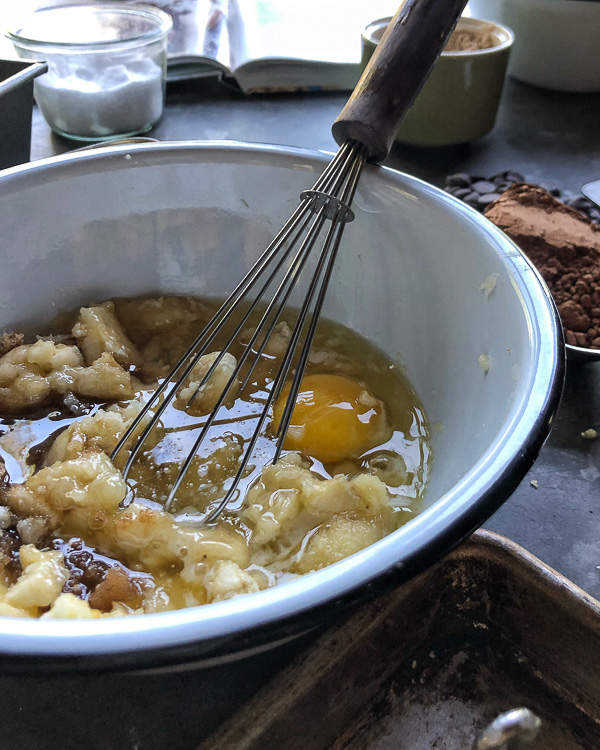 Dry too!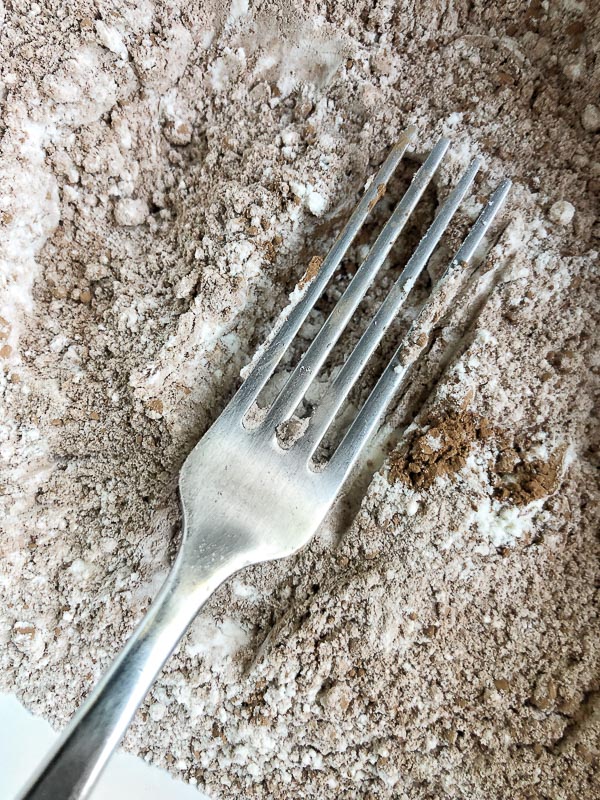 Batter is battered! We reserve some of the chocolate chips to sprinkle on top!
If I didn't have a picky eater, I'd load it up with walnuts because nuts and chocolate are my favorite.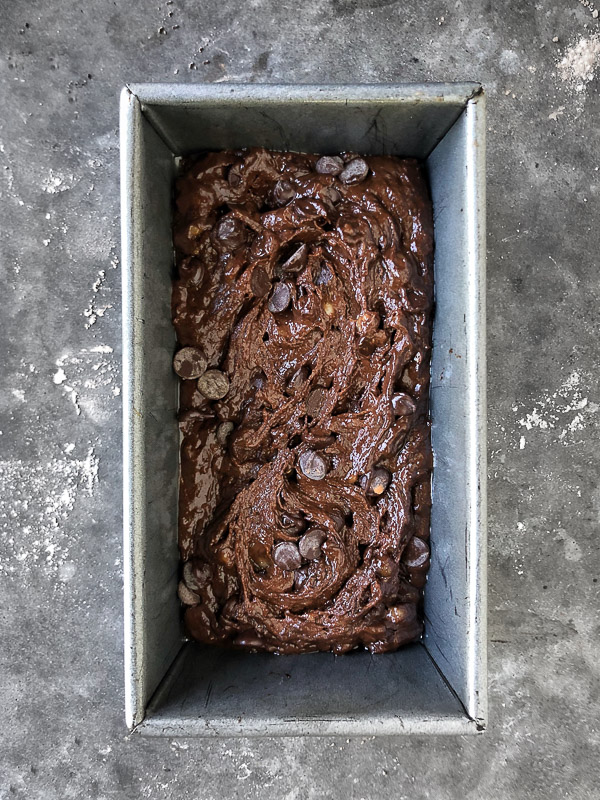 Incredibly dark and rich!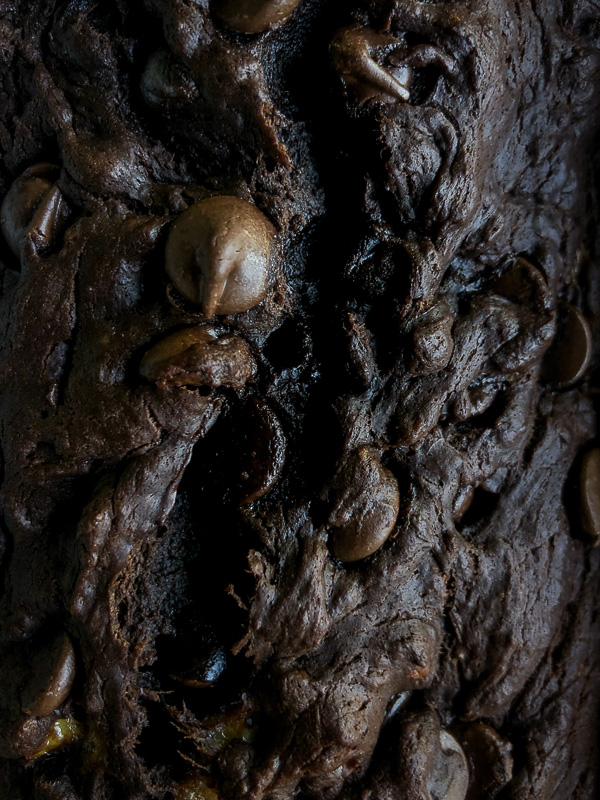 Done!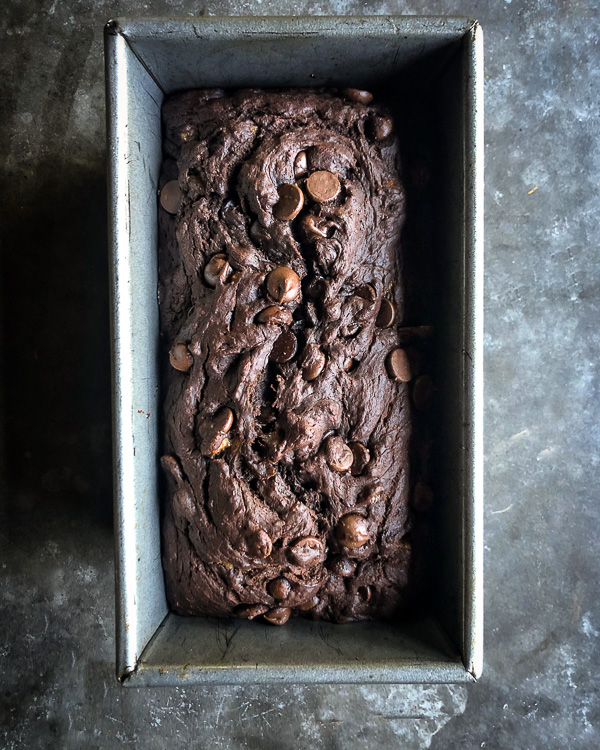 The perfect consistency. Kinda cake-like/light and fluffy.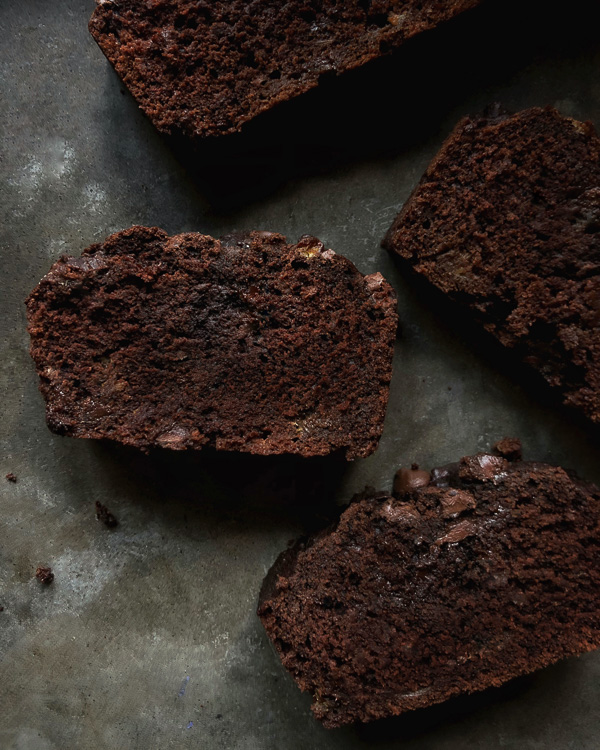 Making mornings and afternoons sweet here.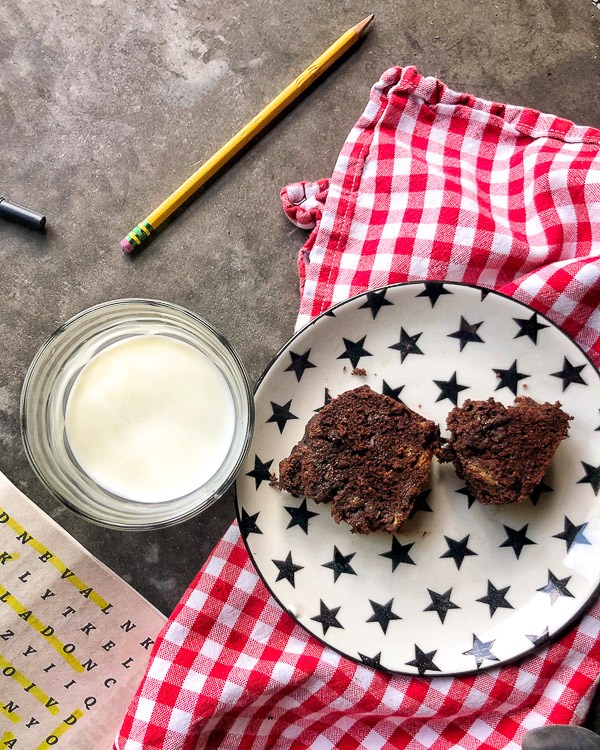 One slice of Chocolate Banana Bread at a time.

Chocolate Banana Bread

makes 1 loaf (about 12 servings)

recipe slightly adapted from Two Peas & Their Pod Cookbook

nonstick cooking spray
1 cup all purpose flour
1/2 cup dutch-process or unsweetened cocoa powder
1 teaspoon baking soda
1/2 teaspoon sea salt
3 large brown bananas, mashed (about 1 1/2 cups)
4 tablespoons unsalted butter, melted and slightly cooled
1/4 cup coconut oil (or vegetable oil)
3/4 cup packed light brown sugar
1 large egg, at room temperature
1 teaspoon pure vanilla extract
3/4 cup semisweet chocolate chips

Preheat oven to 350F. Grease a 9×5 inch loaf pan with nonstick cooking spray and set aside.

In a medium bowl, whisk together the flour, cocoa powder, baking soda and sea salt.

In a large bowl, stir together the mashed bananas, and melted butter. Add the oil, brown sugar, egg and vanilla and stir until smooth.

Stir the dry ingredients into the wet ingredients until just incorporated, don't overmix. Gently fold in 1/2 cup of chocolate chips.

Pour the batter into the prepared loaf pan. Sprinkle batter with remaining chocolate chips. Baked for 55 to 65 minutes, until a toothpick instered into the cenger of the bread comes out mostly clean. You may see melted chocolate instead of the batter so test the loaf in a few places. Let bread cool in pan for 15 minutes. Slice and serve.