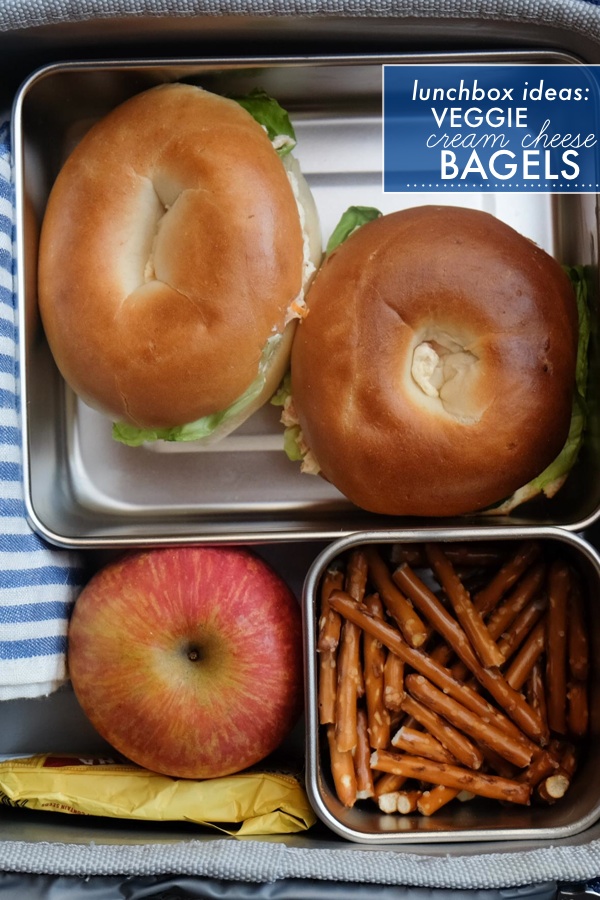 We're baaaaaaaaaaaack in the mix with school. I've been making Cooper's lunches the night before school so I am not rushing around in the morning like a chicken with it's head cut off. That seems extreme, but if you have children, you know the morning chaos all too well. Hopefully I can keep up this habit!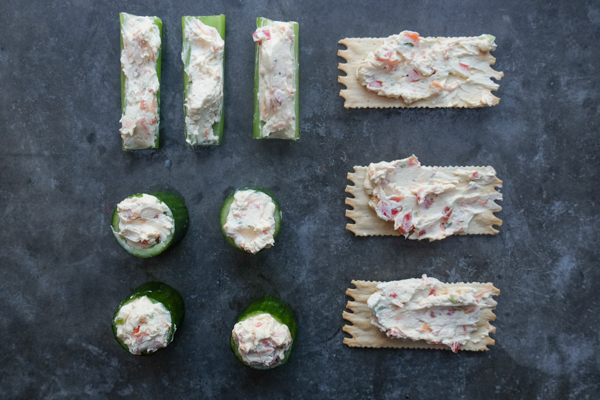 Here's a quick lunch idea. Mini bagels with veggie cream cheese! And look what you can do with the cream cheese. Put it on cucumber slices, crackers or even on celery! What I've learned about making lunches is that it's all about shaking things up.
First we start with veggie cream cheese. It's a combination of carrots, peppers, green onions, red onions, garlic powder, salt and pepper.  Oh, and of course we have whipped cream cheese.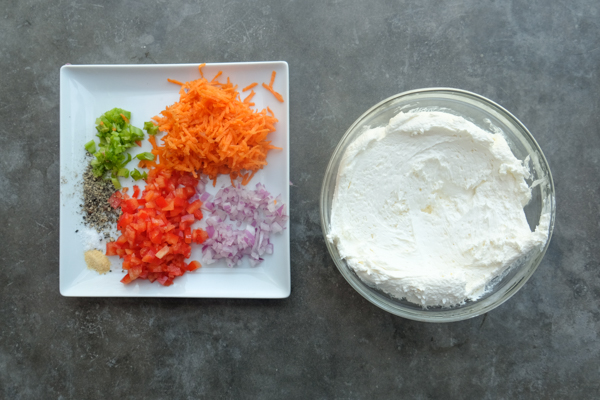 Two mini bagels. Slices of cucumber. Lettuce.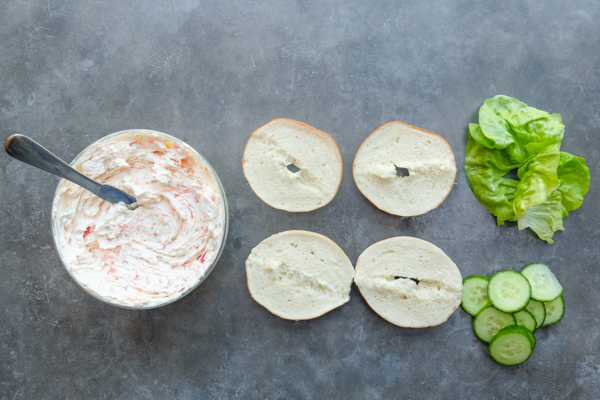 Sandwiched!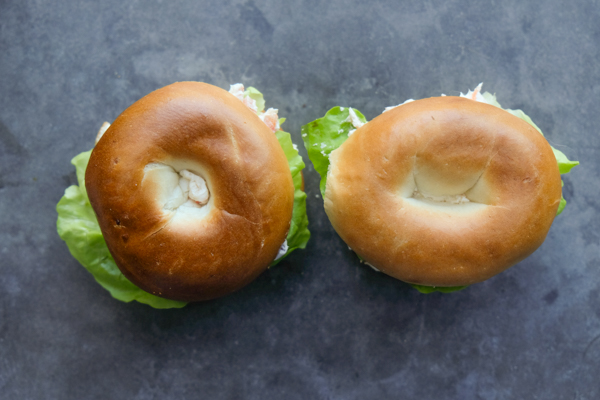 An apple, pretzels and a snack!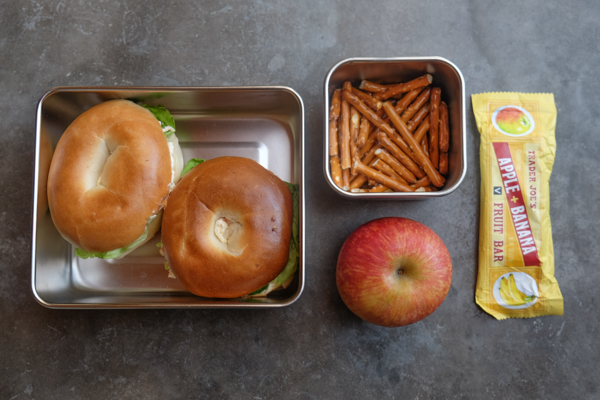 And of course I finish it with a joke.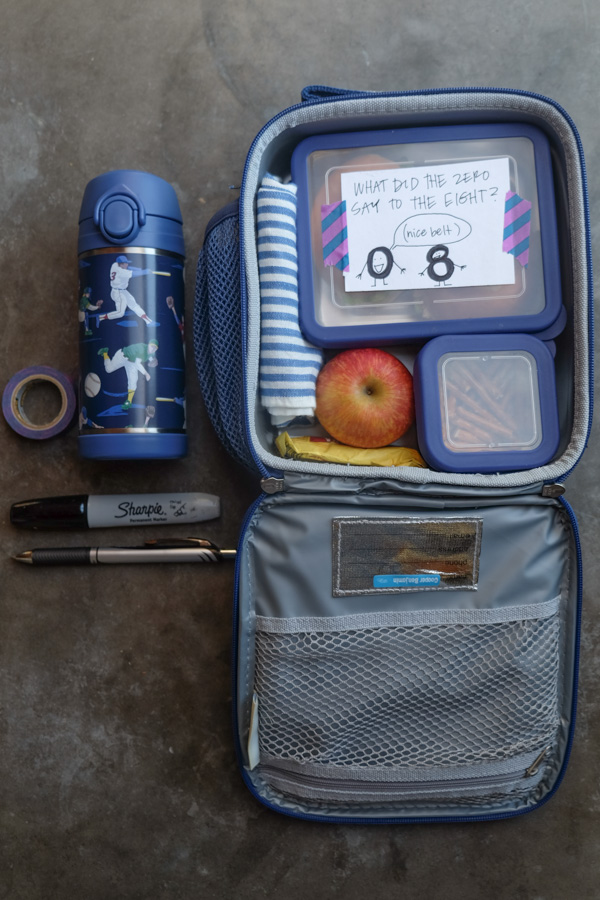 You can see more lunchbox ideas (including Cinnamon Tortilla Chips & Tortellini Pasta Salad) on the Pottery Barn Kids Blog! 
Sources:
lunchbox from Pottery Barn (this is our second lunchbox- we love them!)
storage containers from Pottery Barn
Veggie Cream Cheese Bagels

makes 2 mini bagel sandwiches

for the veggie cream cheese

8 oz. whipped cream cheese
2 tablespoons diced red bell pepper
2 tablespoons shredded carrots
2 tablespoons chopped green onions
2 tablespoons diced red onion
½ teaspoon garlic powder
Kosher salt & fresh cracked pepper

In a medium bowl, stir red pepper, carrots, green onion red onions and garlic powder into the cream cheese. Season with kosher salt & fresh cracked pepper to taste. Spread will last in the refrigerator in an airtight container for up to one week.

for the veggie bagel sandwiches

2 mini bagels, halved
3 tablespoons veggie cream cheese
8 thin cucumber slices
2 butter lettuce leaves

Spread about a tablespoon of the veggie cream cheese on the top of each sliced bagel half. Top with lettuce and cucumber slices and sandwich the bagel halves together.