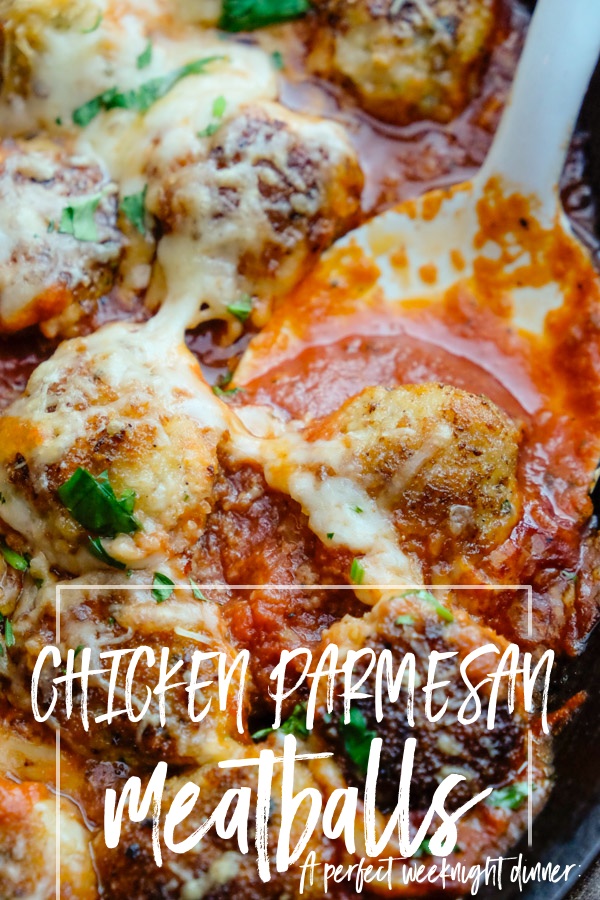 My child won't eat chicken parmesan but he'll eat Chicken Parmesan Meatballs so there's THAT!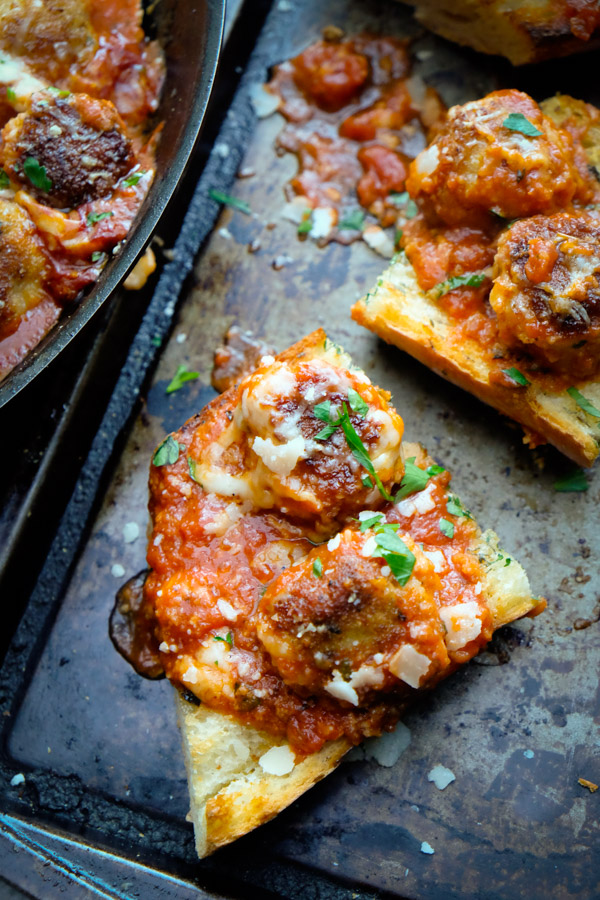 I mean… I put it on garlic bread and served it with some spaghetti.
HOW COULD YOU NOT??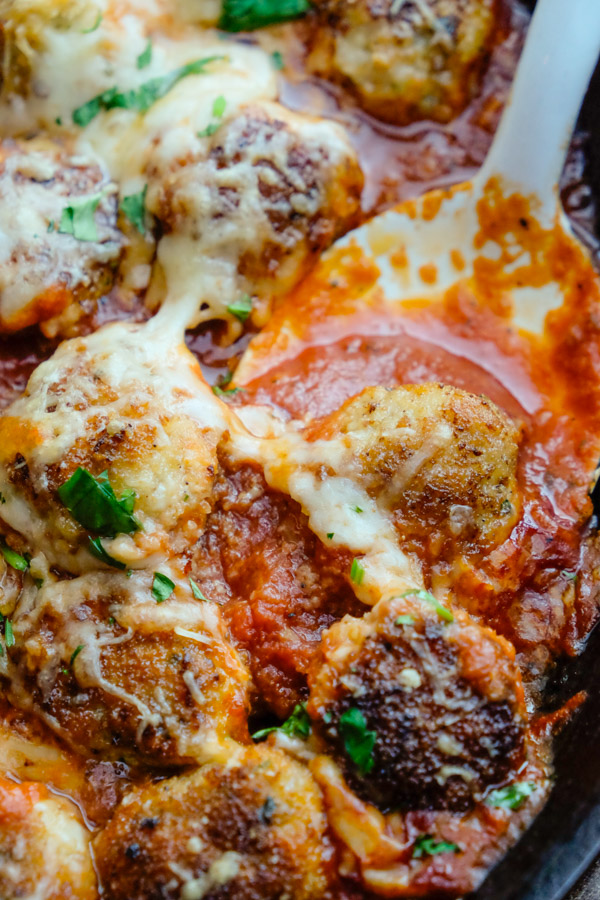 This recipe from Alton Brown Everyday Cook is definitely going into our meal rotation. The meatballs are tender and delicious. It's definitely a fun take on an old classic….one that might get your picky eater eating!
Let's gather our ingredients: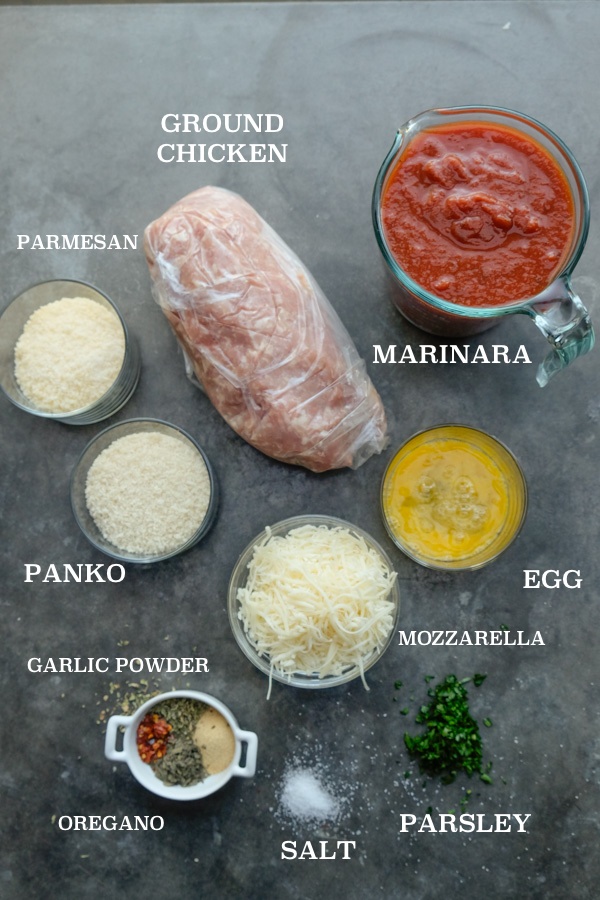 To make these more chicken parm like, we gotta dredge the meatballs in a combo of Parmesan and panko. Make a little bowl. Set aside.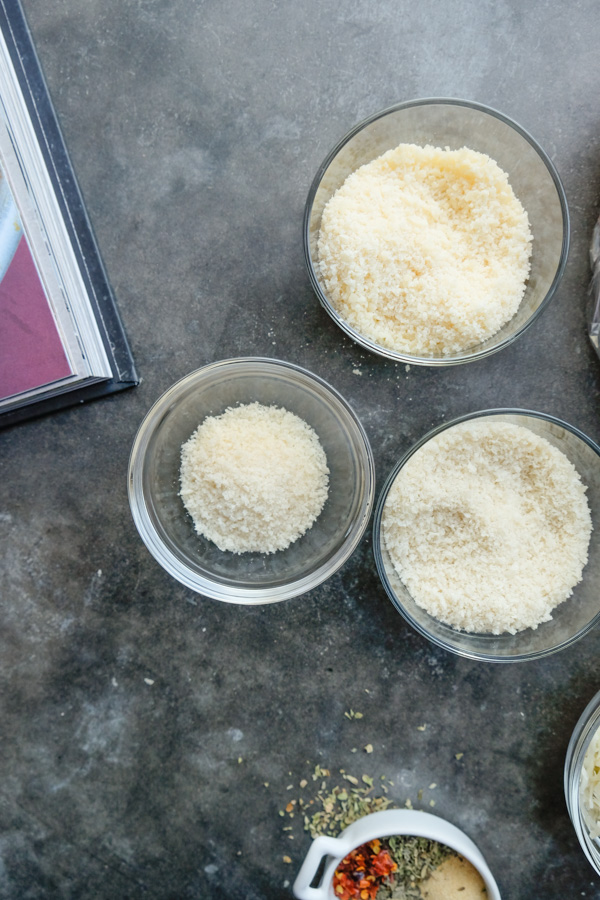 We get our bowl ready to make the meatballs in. Add a glug of olive oil.
Now we mix all of the ingredients together: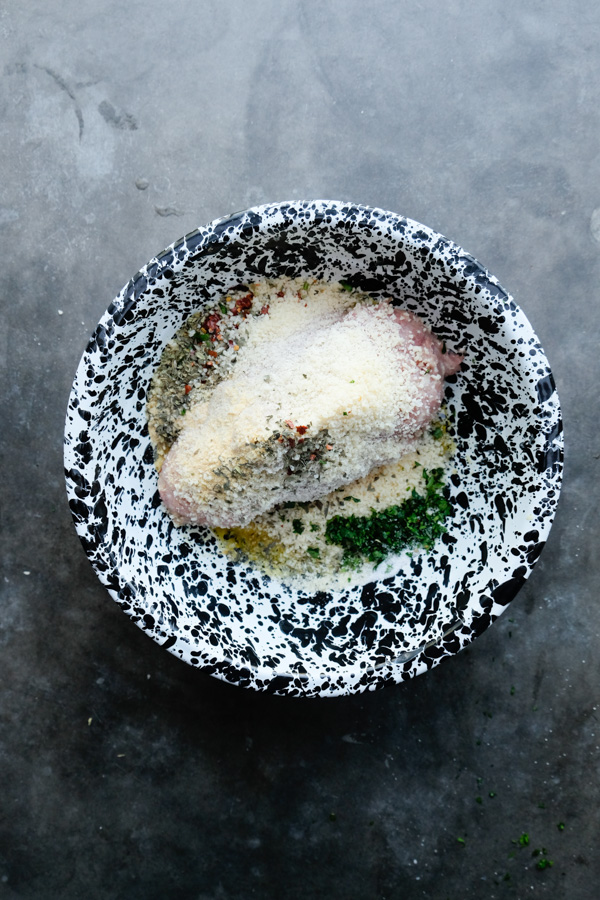 There we go!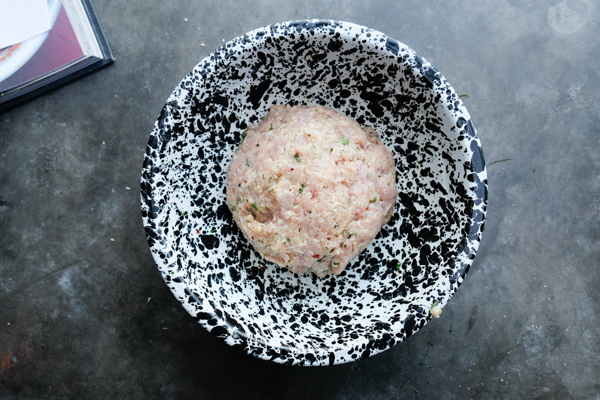 Now we shape them into meatballs.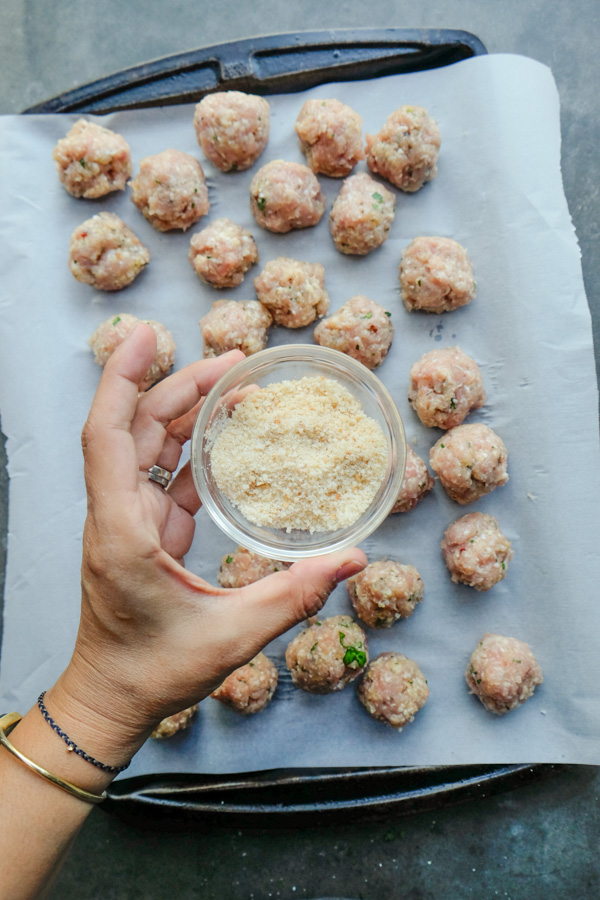 And then we make a story and put it on our Instagram stories.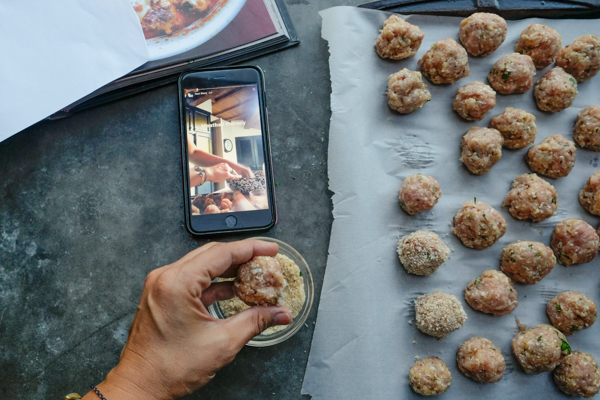 Dredge!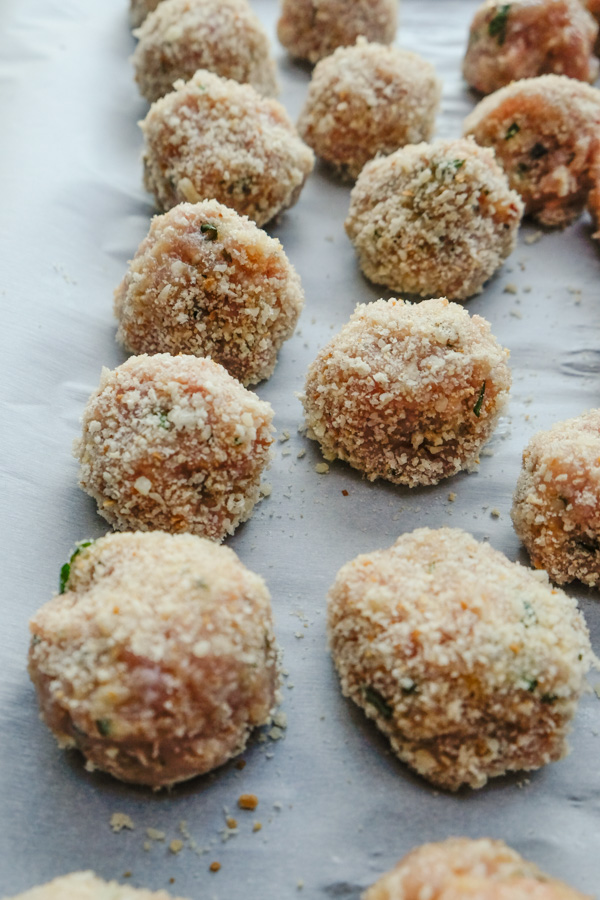 Fry them up!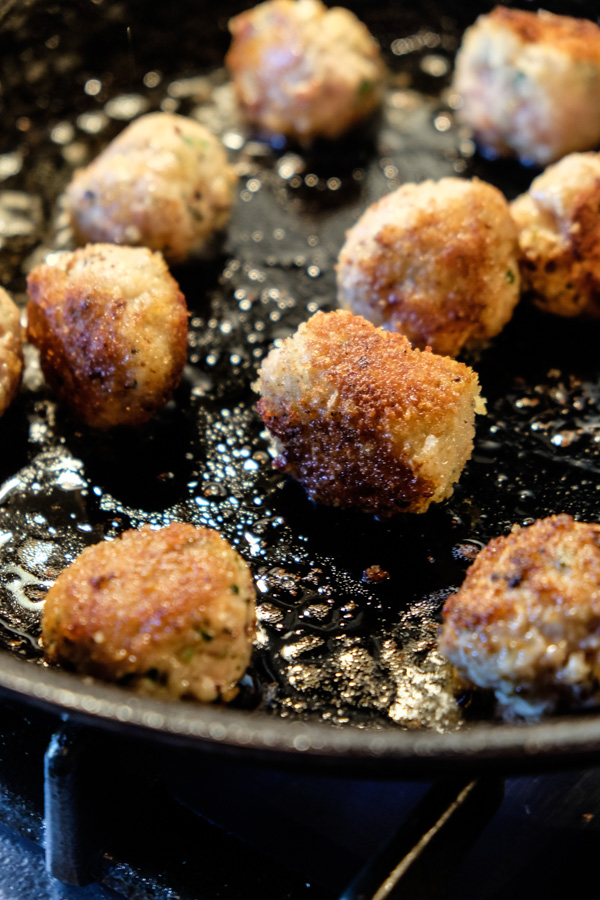 Clean the pan. Add the marinara.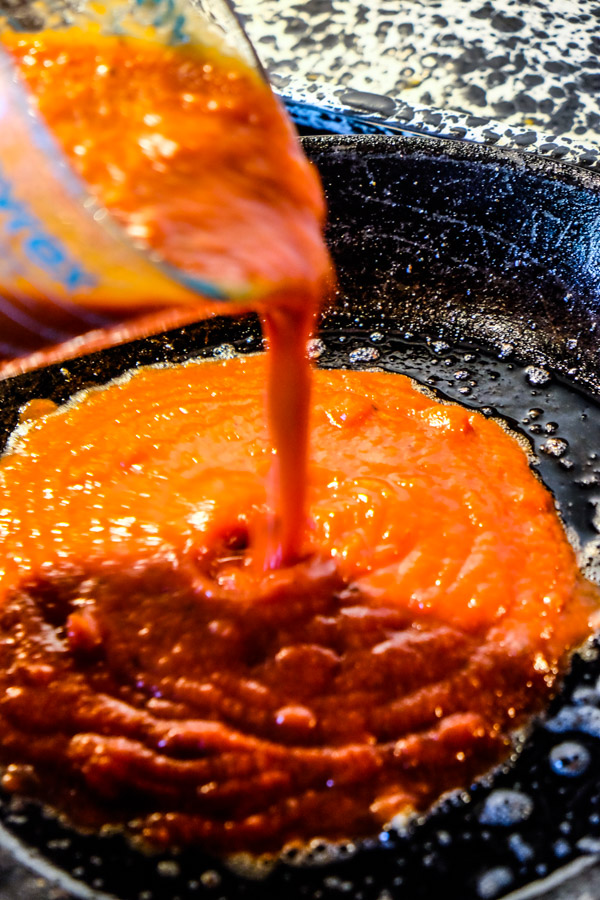 Add the meatballs on top.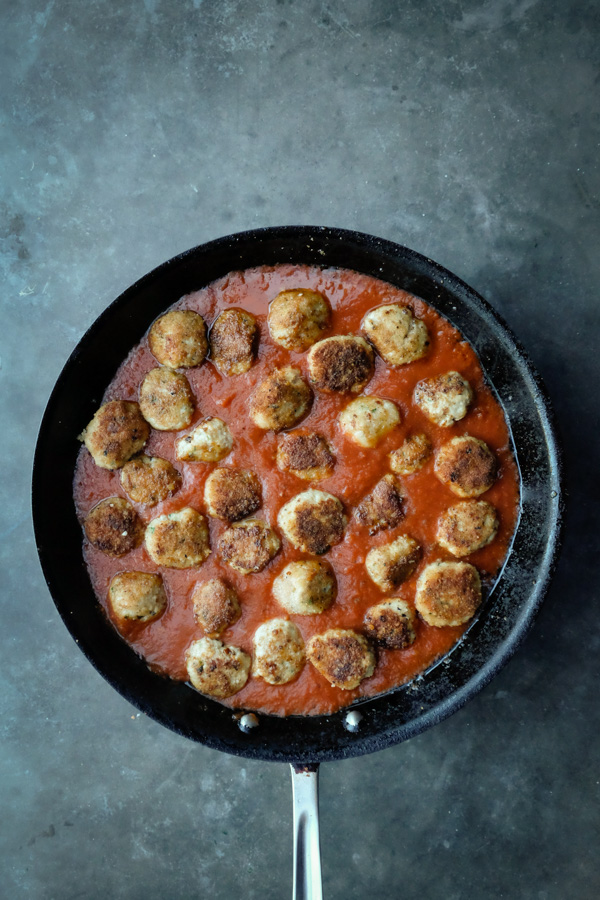 Followed by cheese and put that skillet in the oven!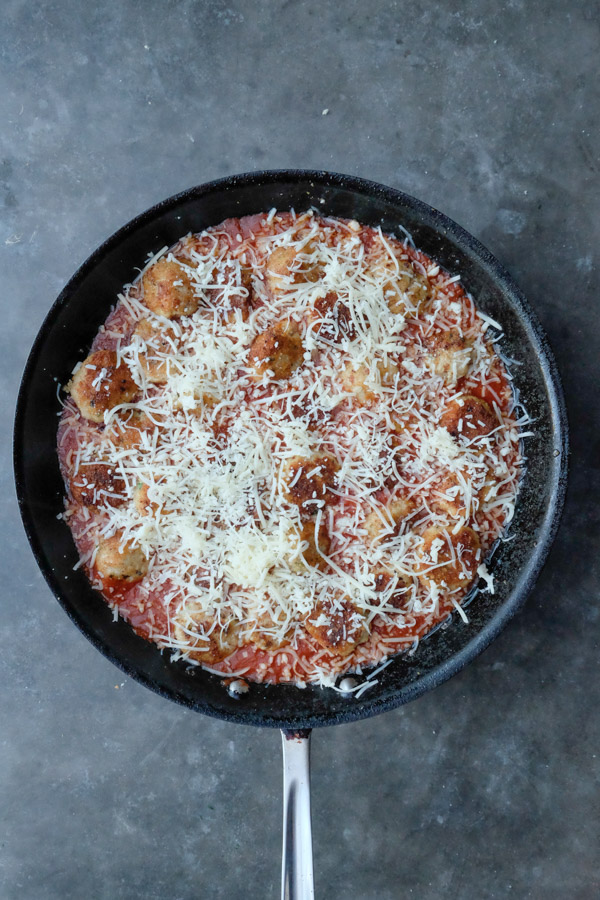 COME TO MAMA.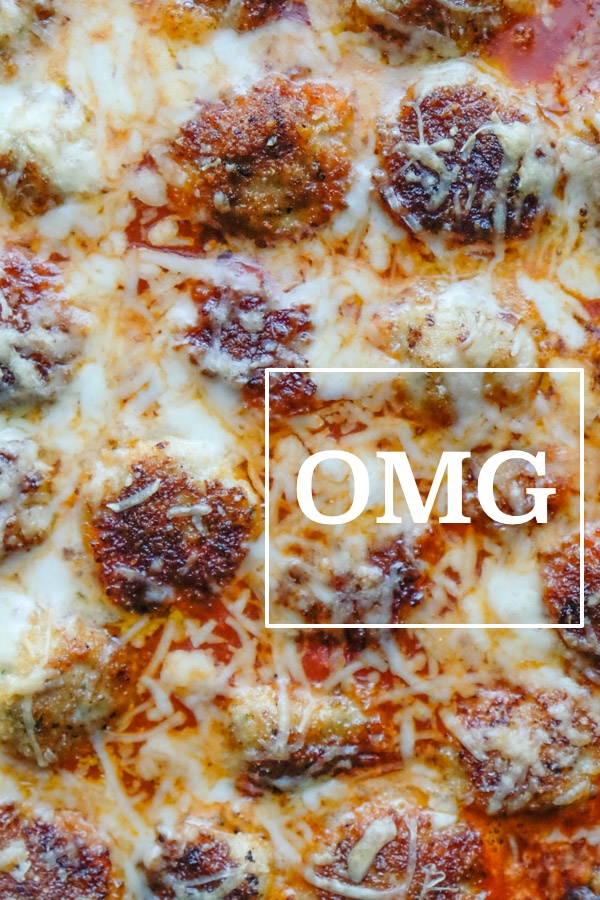 I CAN'T EVEN.
Here's a wide angle.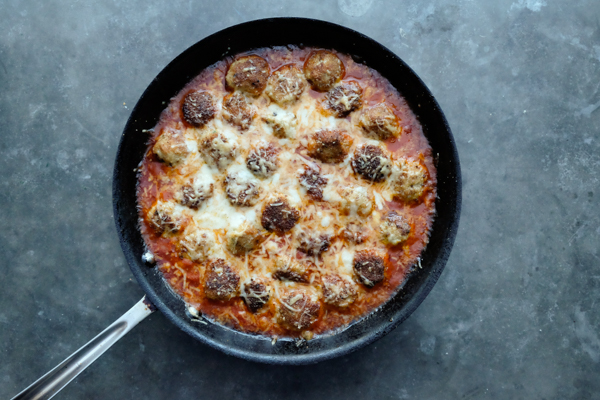 Add parsley for good measure.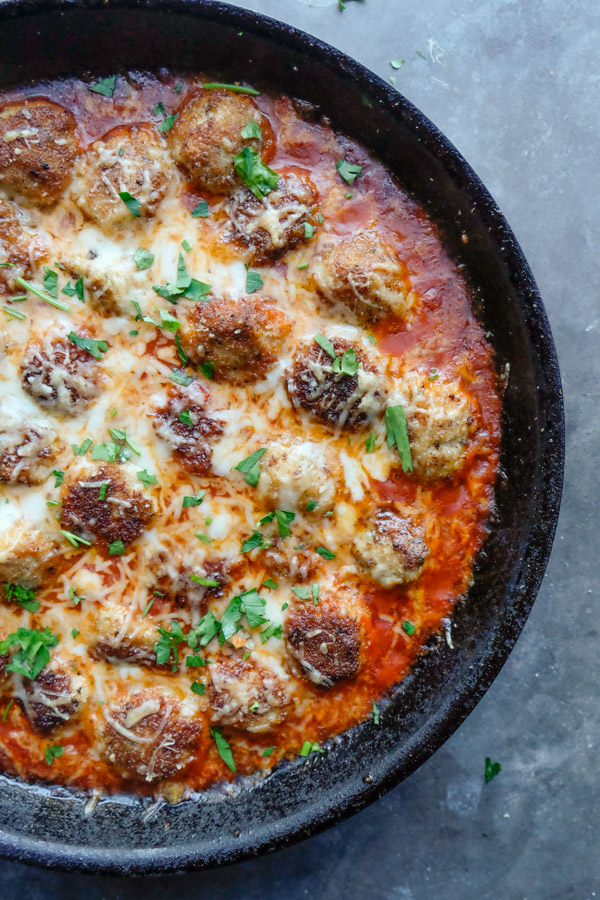 DIG IN.
GET SOME CHEESE IN THERE.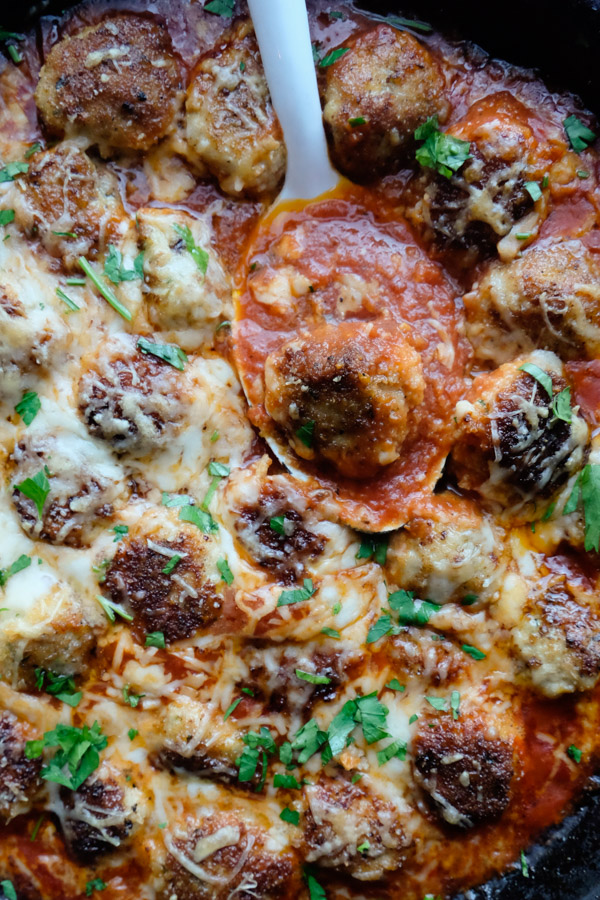 Served this with my killer garlic bread!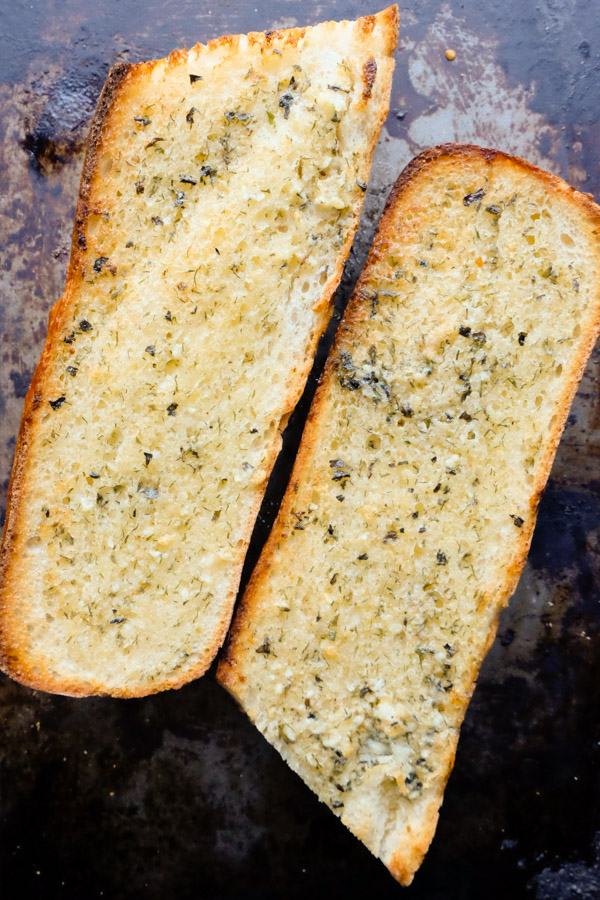 YUM YUM.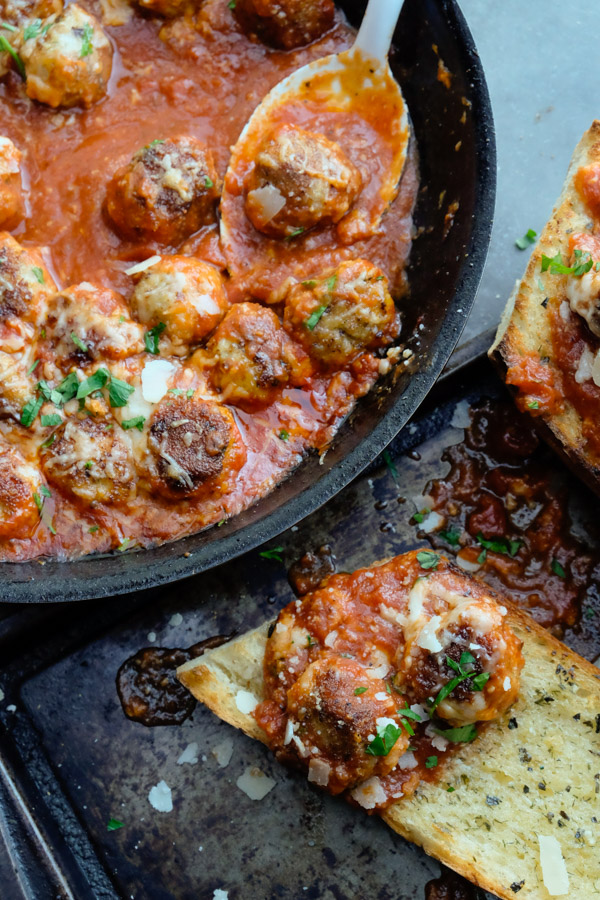 GIMME SOME.
makes about 28 meatballs/ serves 4

recipe slightly adapted from Alton Brown: Everyday Cook

3 oz. panko breadcrumbs
1 large egg, lightly beaten
4 oz. Parmesan cheese, grated
1.5 lbs. ground chicken
2 tablespoons olive oil
1 tablespoon dried basil
2 teaspoons garlic powder
1 teaspoon dried oregano
1 tablespoon fresh chopped parsley
heavy pinch of red pepper flakes
1 teaspoon kosher salt
2 cups marinara sauce
4 oz. mozzarella cheese, grated
garlic bread, for serving

Heat oven to 400F.

Mix together 1/2 oz. panko with 1 ounce of the Parmesan in a small bowl. Set aside.

Combine the chicken, panko bread crumbs, egg, 1 tablespoon olive oil, the remaining 3 ounces Parmesan, basil, garlic powder, oregano, parsley, red pepper flakes and salt in a large bowl. Using your hands, gently combine until just incorporated, trying not to overwork the meat.

Divide the meatball mixture into 28 golf-ball-size rounds ( 1 ounce each) and roll them in the panko mixture.

Heat the remaining oil over medium heat in a 12-inch oven-safe skillet. Brown the meatballs in the oil, about 30 seconds on each side, working in batches if needed to avoid crowding the pan. Remove the browned meatballs from the pan and pour in the marinara sauce.

Add the meatballs back to the pan, cover with the mozzarella and bake until the meatballs are cooked through and the cheese is melted, about 10 minutes. Serve over cooked pasta or with garlic bread.