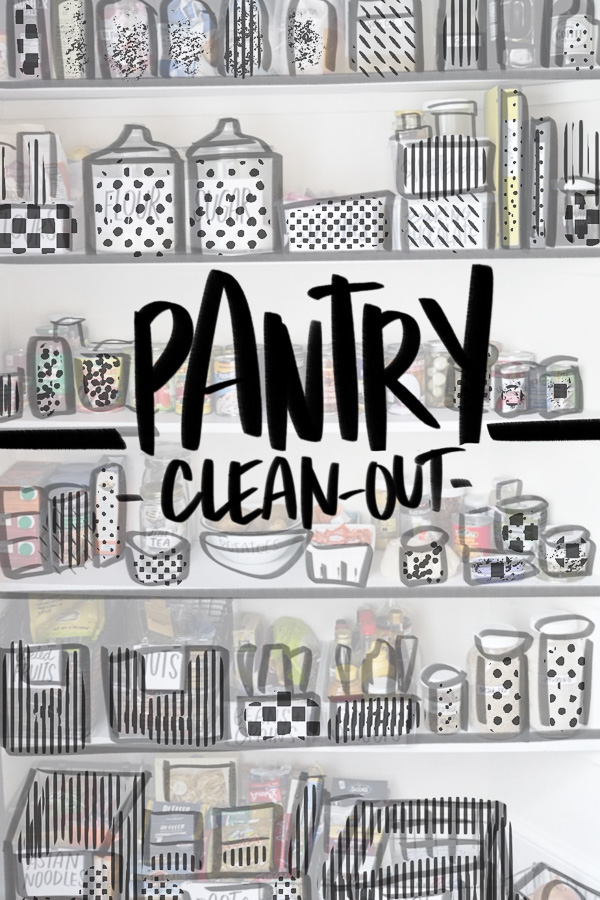 One of the items on my spring bucket list was to do organize the pantry/ do a Pantry Clean Out! I finished it this week. Wanna see?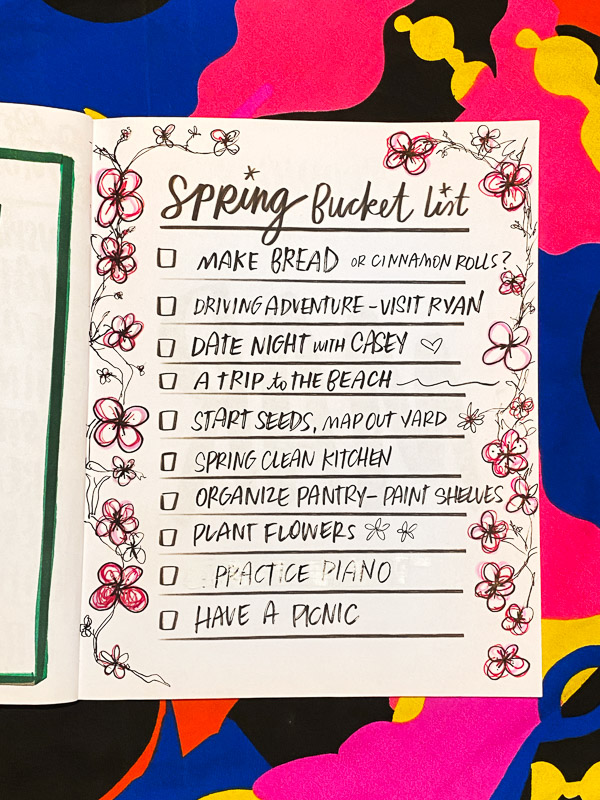 It's been a long time since I updated my pantry. The last time I shared it online was in 2014! I've definitely cleaned it out since then but I always wanted to paint the particle board shelves because they've never been painted before and I am ACHING to make a change at home. My Mom may have put contact paper on them when I was a kid, but I am not entirely sure.
Here's what it looked like when I got started: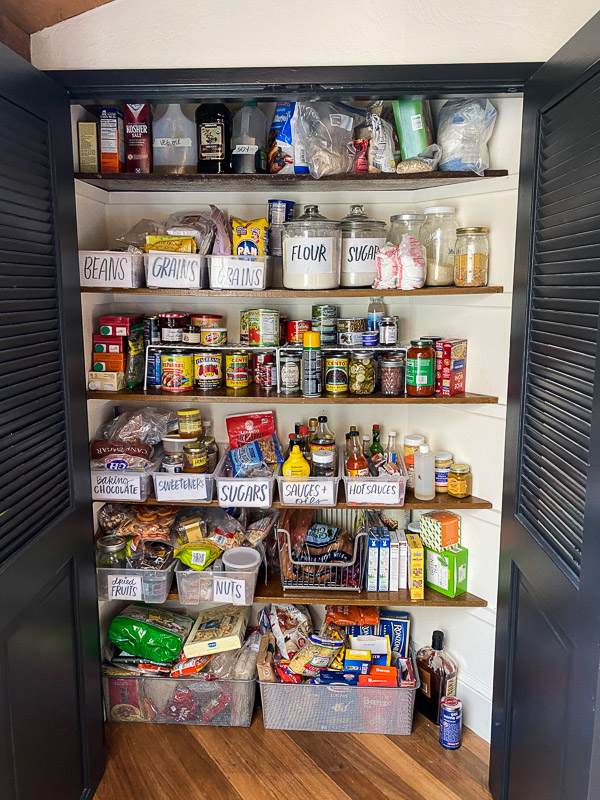 The first thing I did was take out all of the shelves and clean inside my pantry.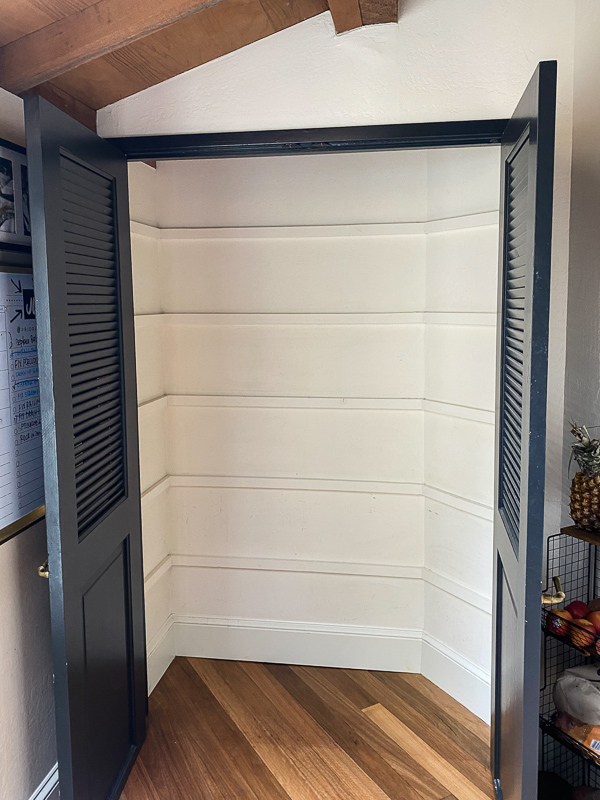 Old particle board from the late 70s!
Can you see why I needed a change??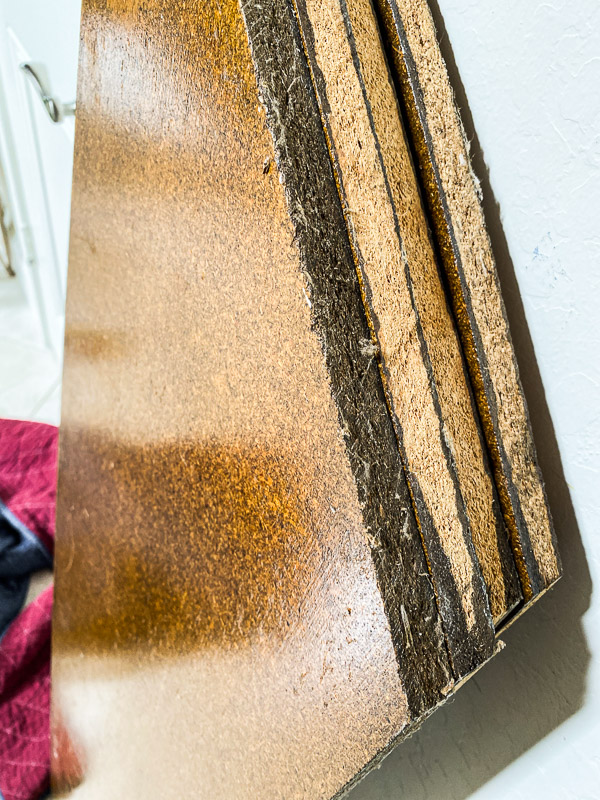 I found some paint in our garage and primed them and painted!
I forgot how much I like painting even though I'm not the cleanest painter.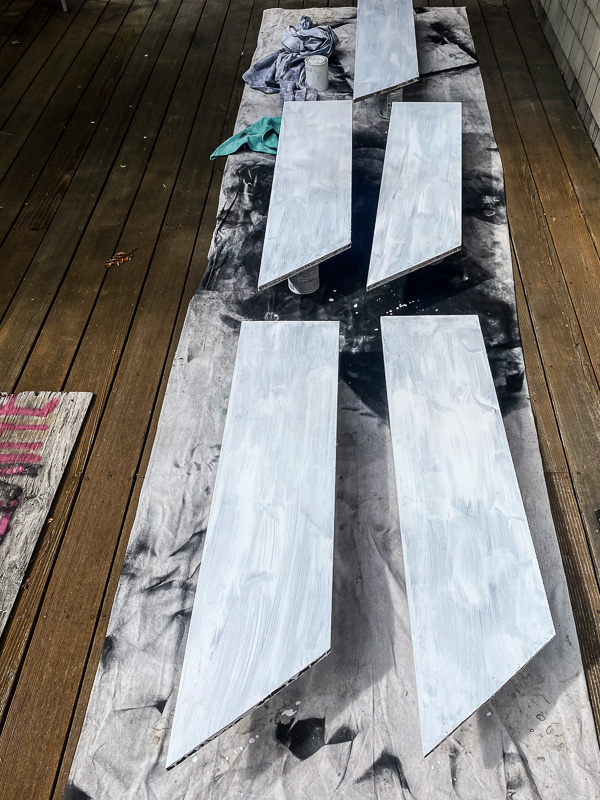 I put the shelves back in after they dried and started playing around with black metal baskets I wanted to repurpose. I thought that they would help make a cohesive/cleaner look.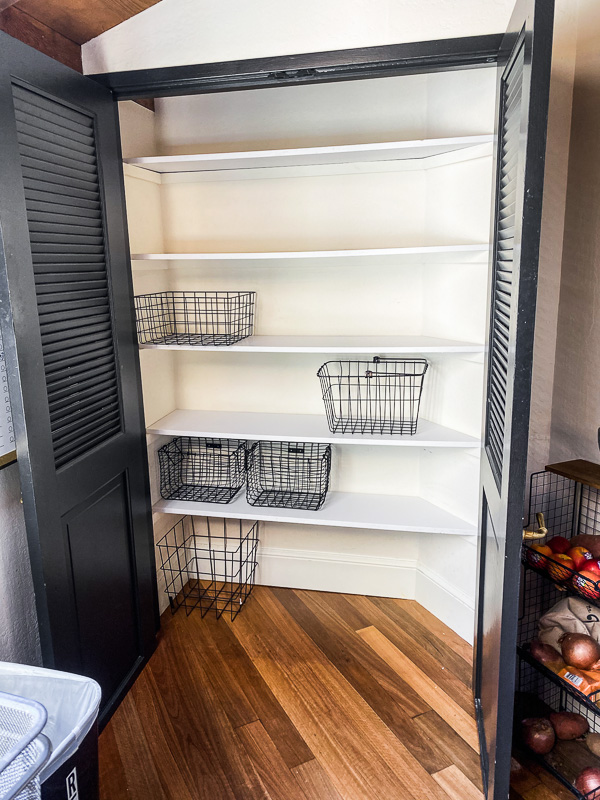 After many hours of work, getting rid of expired food (ugh!) and putting things back, my pantry went from this: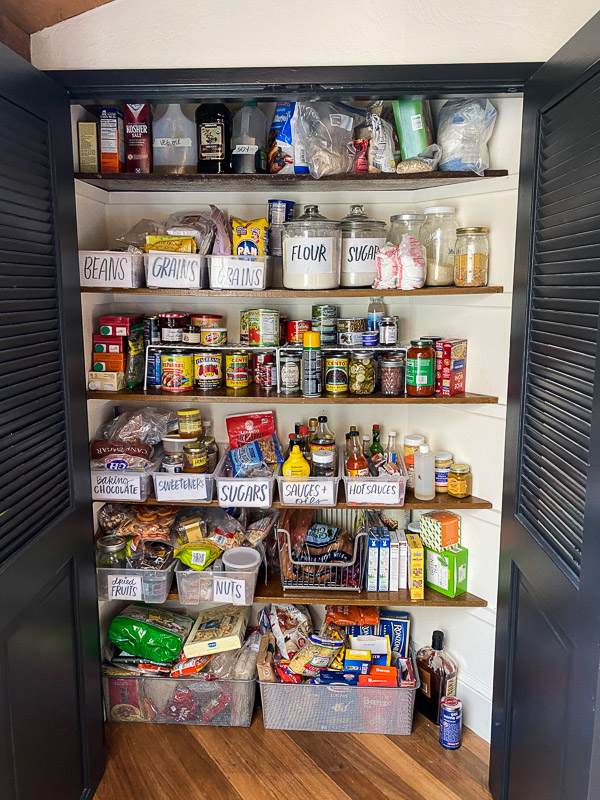 to this!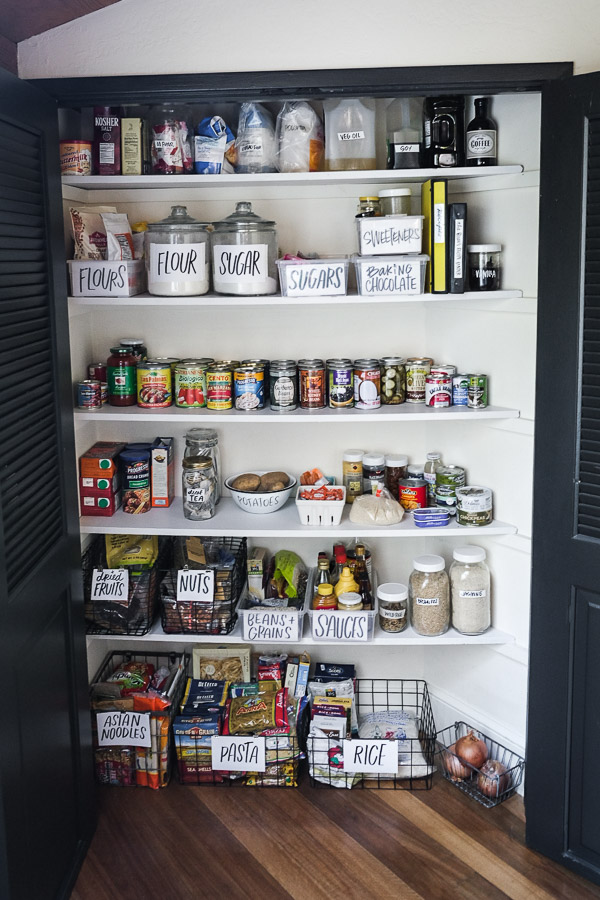 When I put stuff back, I moved things around and put all of the sugars & flours in their own sections. I took the shelf out that I had to create another row for canned goods and it made it instantly look cleaner.
You can see I like to use plastic containers to keep things organized.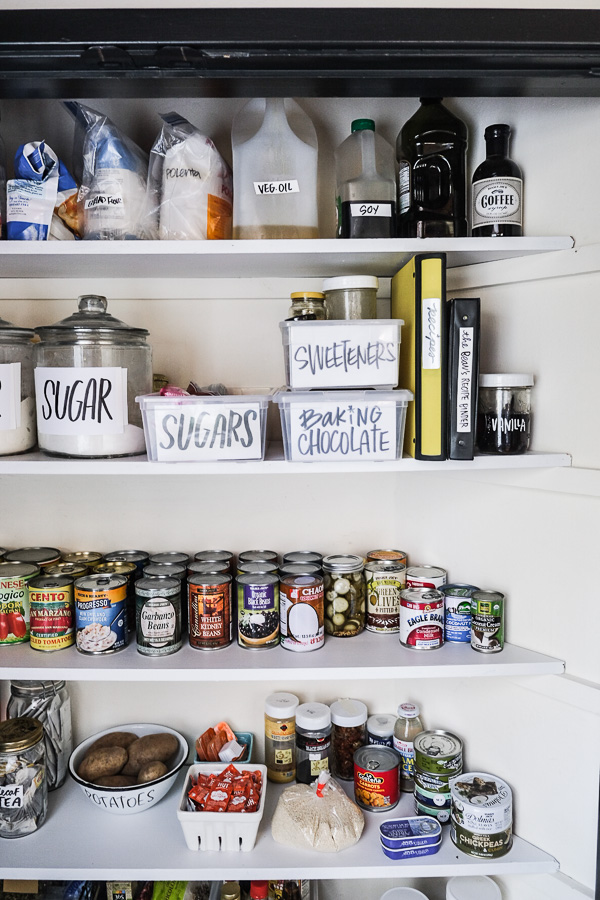 Labels made with tape & index cards!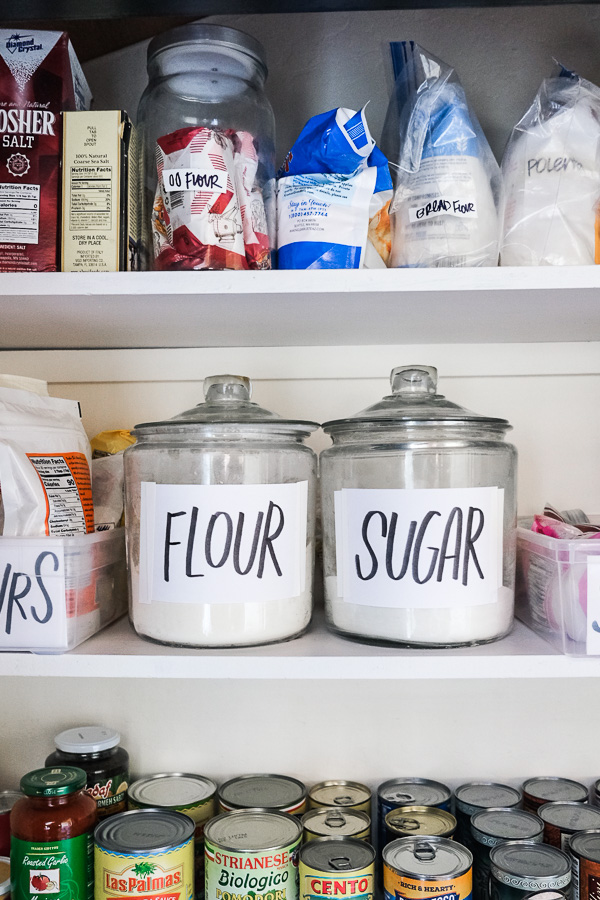 My rice has its own section now. Wahooo.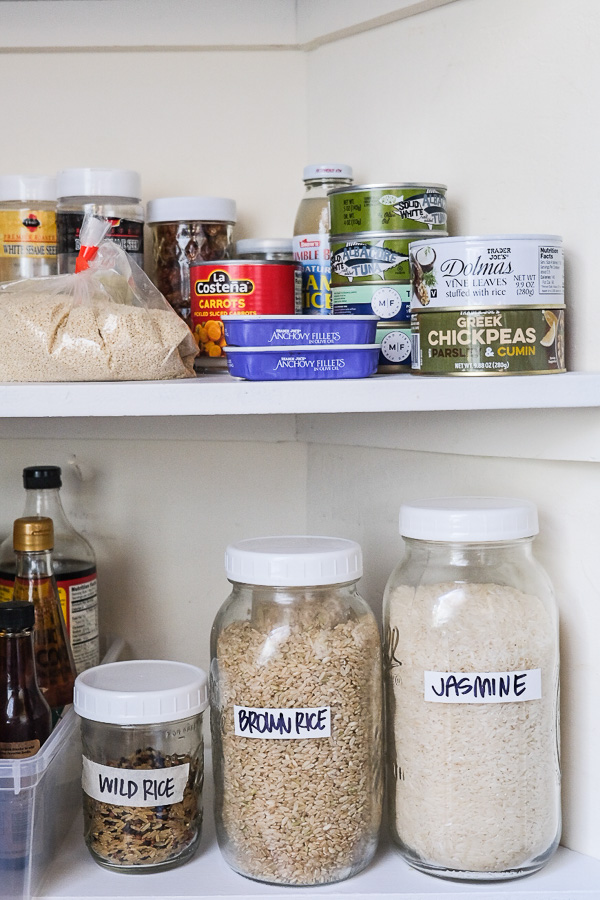 Cooper's favorite part: I made him some containers for his sauces 🙂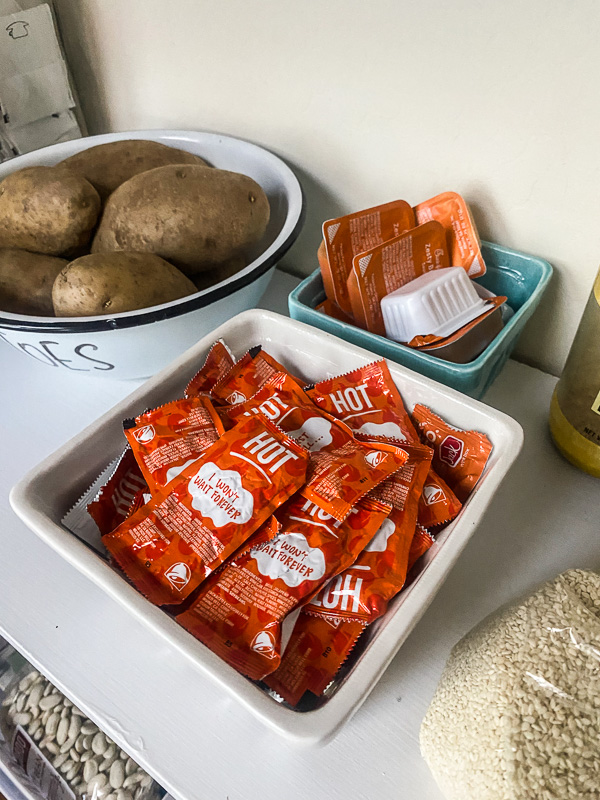 My favorite part is this little section with my recipe binder & my Mom's. I think she would be happy with how it turned out 🙂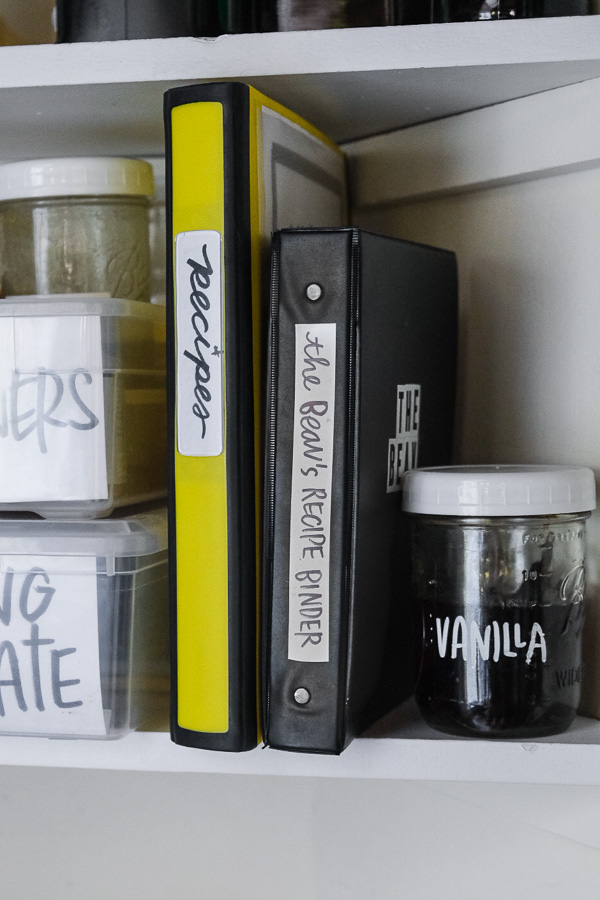 I hope this inspires you to your own Pantry Clean Out!
Items used for this project:
binder clips (to attach labels to baskets)
index cards
for labeling
black metal baskets for nuts & dried fruits
black metal baskets for rice & pasta
And if you're interested in seeing how I transformed my childhood kitchen, check out this post!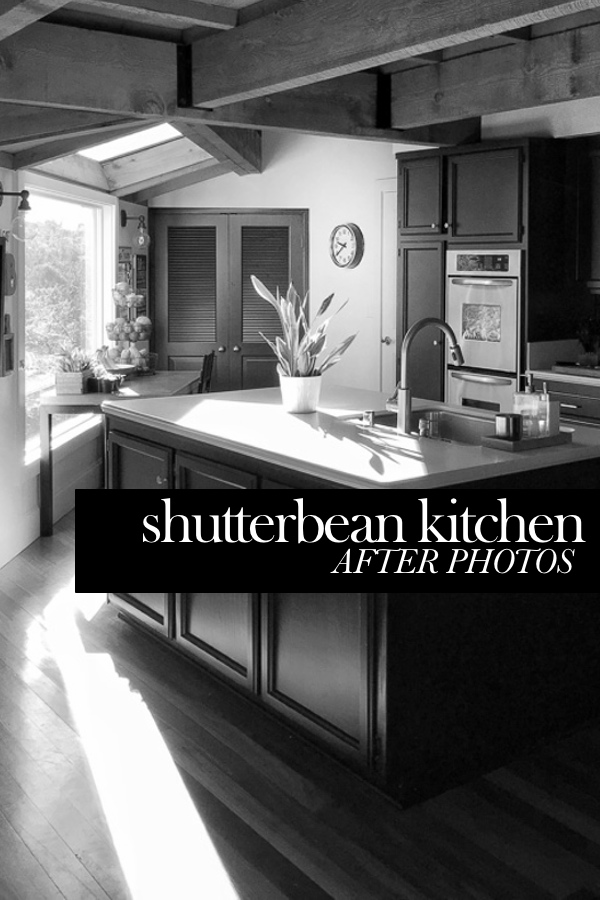 Happy organizing! xo Tracy