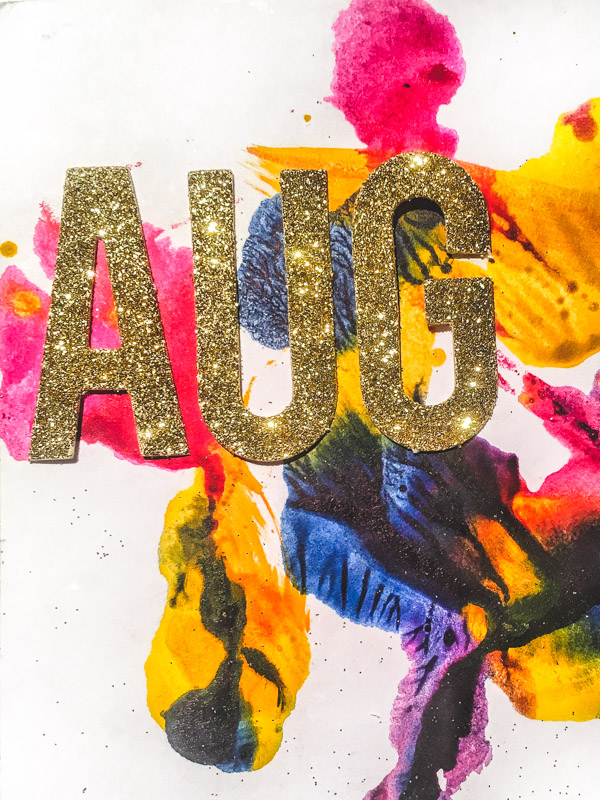 Currently August 2017
AUGUST!!  Dang. It was kind of a nutty month. Was it the eclipse? Mercury in retrograde?
We had a flurry of unexpected bills, I got a crazy bee sting on my head, keys were lost, my cat went through a puking thing, technology has been screwy and my birthday was also thrown into the mix!
A lot of shifts are happening. Things are being worked out/through/changing. We're in the middle of it!  I am trying to remember: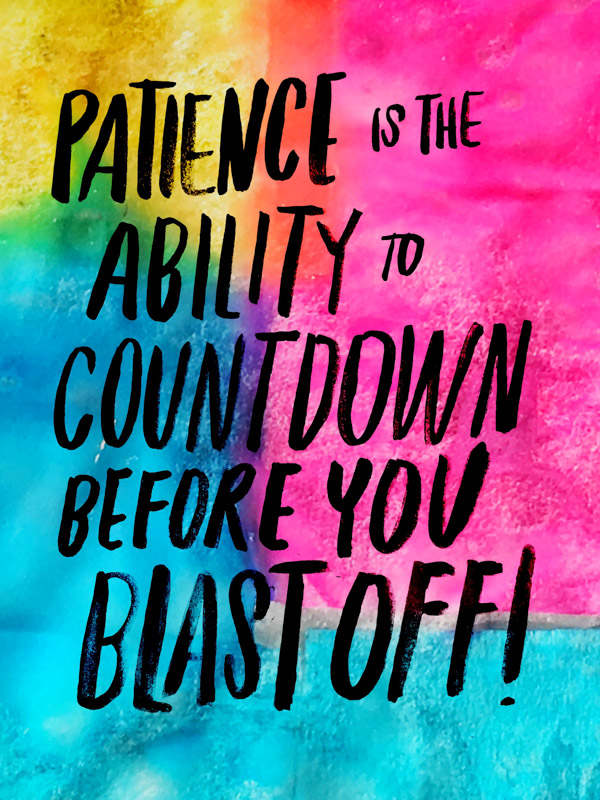 I'm interested in what September will bring. We have a lot of school events and fall baseball coming up. We're headed into a pretty busy season. Things are picking up work wise too!  I am so glad we ended our Summer vacation with a trip Tahoe. It was just what we needed. My creative battery was depleted. I felt super low and scattered in August.  I'm ready to get things going.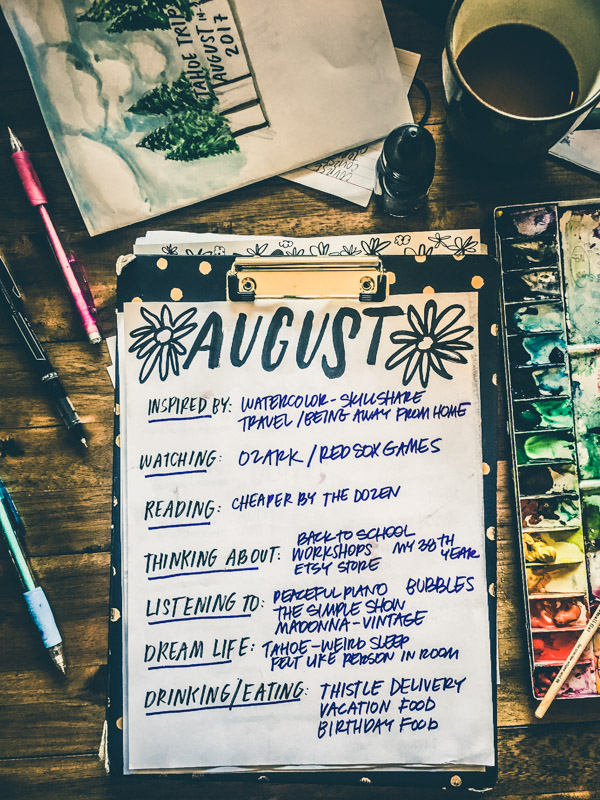 Inspired By:
This month, I spent more time working on my artwork and less time in the kitchen. Who wants to really cook when it's hot out??! In total, I took about 10 classes on Skillshare this month. You can see more of that here. It really helped me work through a lot of stuff going on in my head.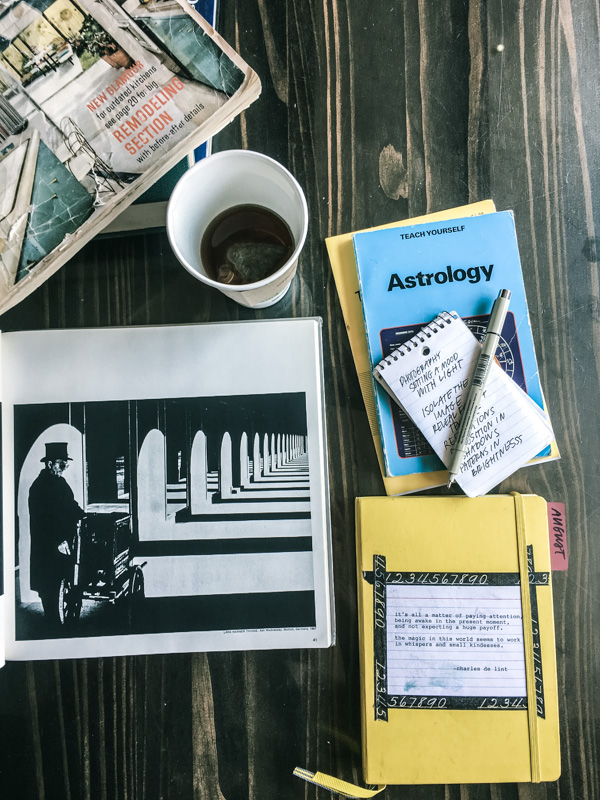 I brought my art supplies to us in Tahoe and made a few illustrations and journal spreads. It was nice to not have all of the clutter of my office around me. I set up shop in our rental house and got to work. Every morning and evening I worked on something creative and I read/unplugged as much as possible. I needed that mental space sooooooo bad.
The best part is that I have a journal filled with new work.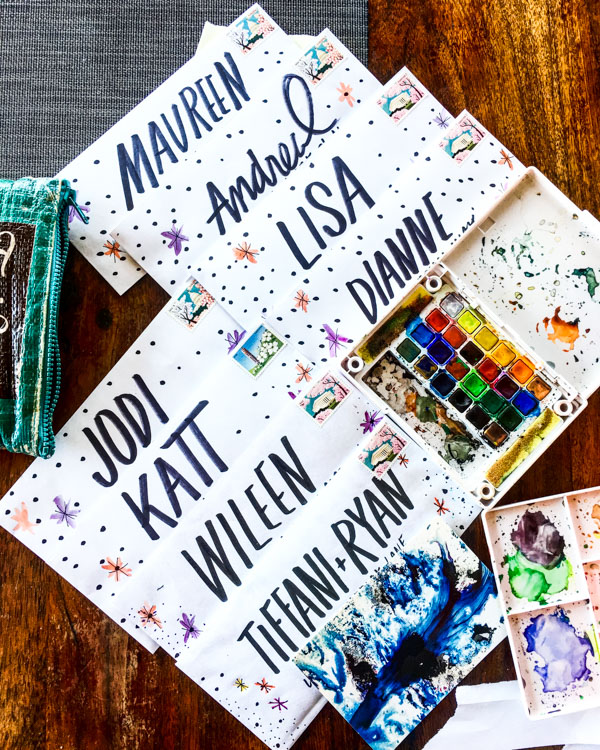 You can see more on @thehandwritingclub
Watching:
This month we binged on Ozark. Have you seen it? Gahhhhh. I loved it. I WAS HOOKED. It took me two weeks to settle into the fact that I have to wait a long time before the next season. Is there a next season? I hope so. That show was so good and my life feels empty without Jason Bateman.
The Red Sox games are on in our house. It's that time of year! Let's go RED SOX.
We also watched Magnus with Cooper and we all really enjoyed it. Anyone have a kid who is into chess? I have no idea how to play and Cooper's kinda curious about it. Do you play? Is there an app you like?
Reading:
Cheaper by the Dozen
– I've been reading this off & on for what seems like FOREVER. It's all because I didn't know where the cable was for my Kindle
. Sometimes you just can't beat an actual BOOK.
It's Always Something
– I have to finish this one soon cuz it's due at the library. Fun fact: I almost always renew my books because I can never finish anything that quick. Perhaps it's because I can't leave the library with less than 5 books….
Art Thinking
– this one is on my nightstand right now. I have been reading a few pages at a time and then I fall asleep. It's good though. It's helping me figure out structure in what I want to do.
Active Dreaming
 – finished this one. Going to do some of the exercises soon. It's definitely changing my dream landscape for the better!
 Thinking About:
I am in back to school mode. Things feel different this year. Cooper is in 3rd grade. I know all the parents so much better now. I feel hopeful for the school year ahead.
I'm putting together some workshops. I just need to finish my workbook! I have to give myself some goals. And I have to ask myself a bunch of questions like….
when do people have time to take a workshop?
how many people?
where?
how long?
how much time do I have to put into this while juggling other things?
how do I ask for help?
etc.
BUT!
I do know that the next round of workshops I do will be geared around handwriting. It's gonna be fun. Pen lovers, watch out.
Listening To:
Peaceful Piano- for when I need to concentrate, relax or slow down.

Into the Groove- this one helps us in the mornings. I put it on while I'm driving and need to rock out.

I've also added The Simple Show to my podcast lineup. I'm glad I have Tsh back in my rotation. She always gives me food for thought.
Dream Life:
I had some weird/really deep sleep when I was in Tahoe. I woke up super early every morning (WHICH WAS AWESOME!) and I meditated/made coffee before everyone woke up. I had dreams about trees and thought there might have been a ghost in my room.
Also, I visited Dominican University in San Rafael and realized that a lot of my dream life takes place there! I think it's because I did high school theater productions there. There's something in the trees there. It's pretty magical.
Eating/Drinking:
At the beginning of the month, I tried a local organic food delivery service called Thistle. I really enjoyed it. It gave me a boost of vegetables that my body had been missing and it was nice to have healthy food already made for me. I felt very pampered (no one cooks for me!).
I am trying to figure out whether or not to do another Whole30. I have 4 events this month that involve FOOD + BOOZE + EXTROVERT time. Maybe I can do it in October?
Some food/craft highlights include: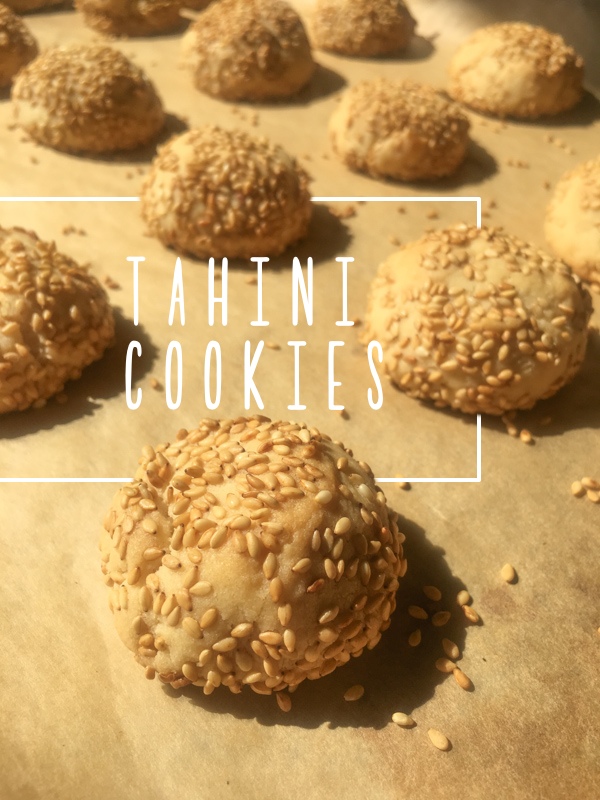 They were so good! I can't wait to make more.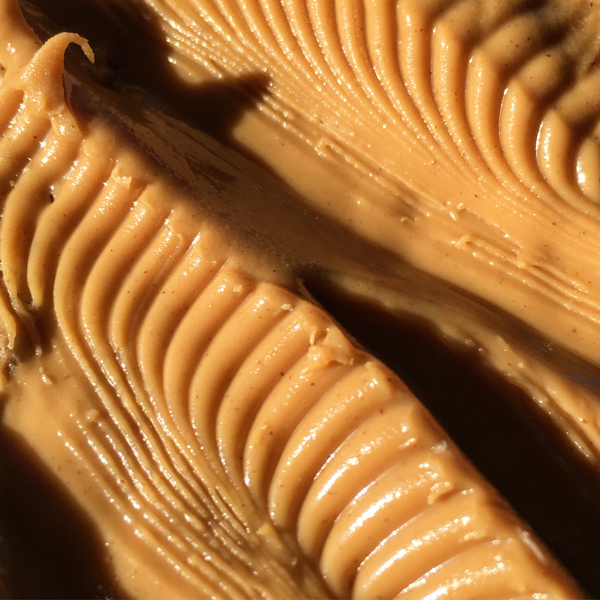 All the peanut butter.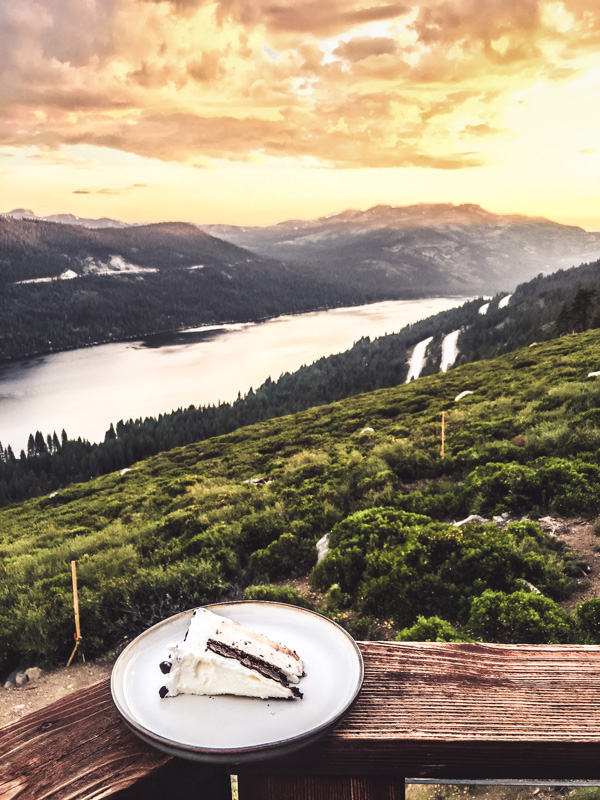 Birthday cake in Tahoe. It was an ice cream cake with Reese's peanut butter cups up in.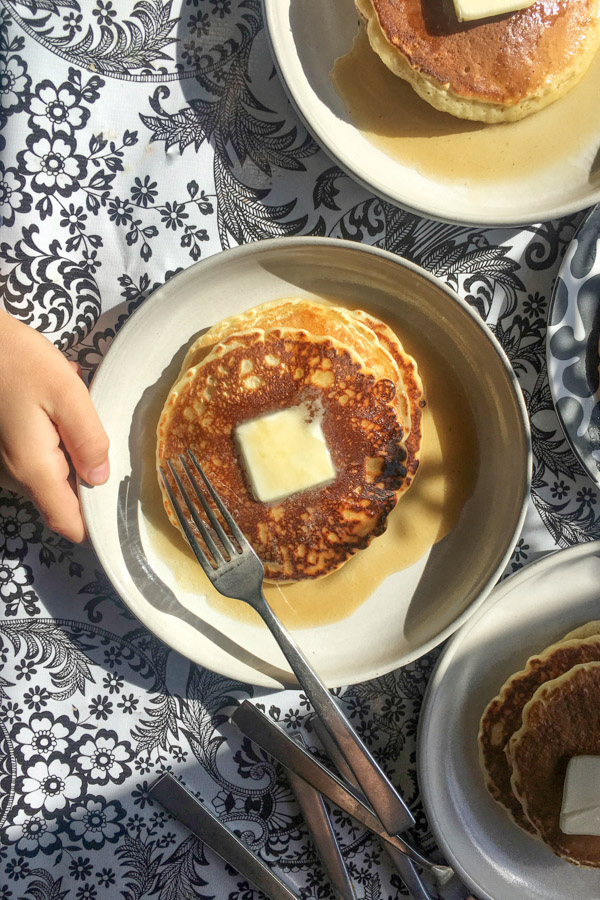 I'm so glad these are part of our rotation! Cooper loves them and they're so simple to make.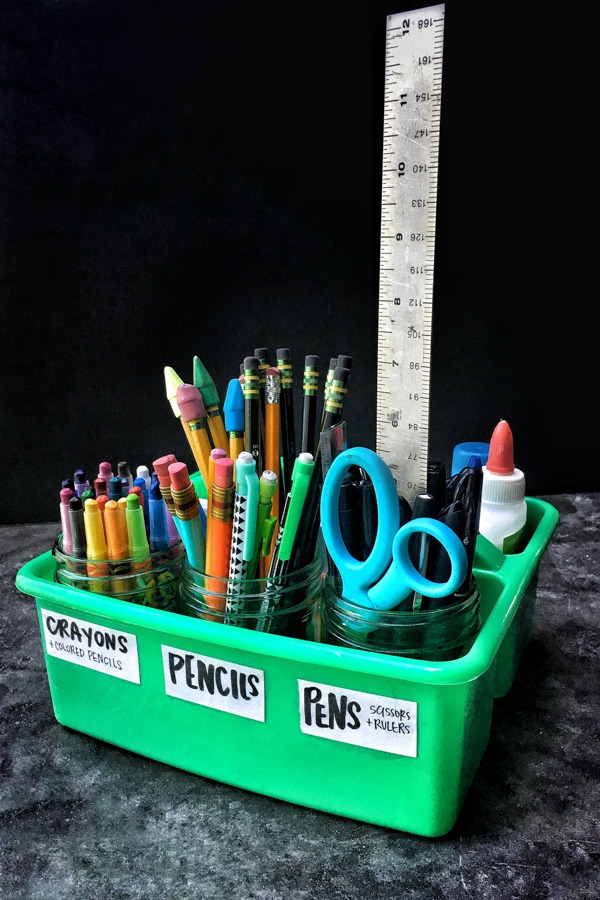 I also made a Homework Station to get ready for the school year. It's been so helpful!!!!!!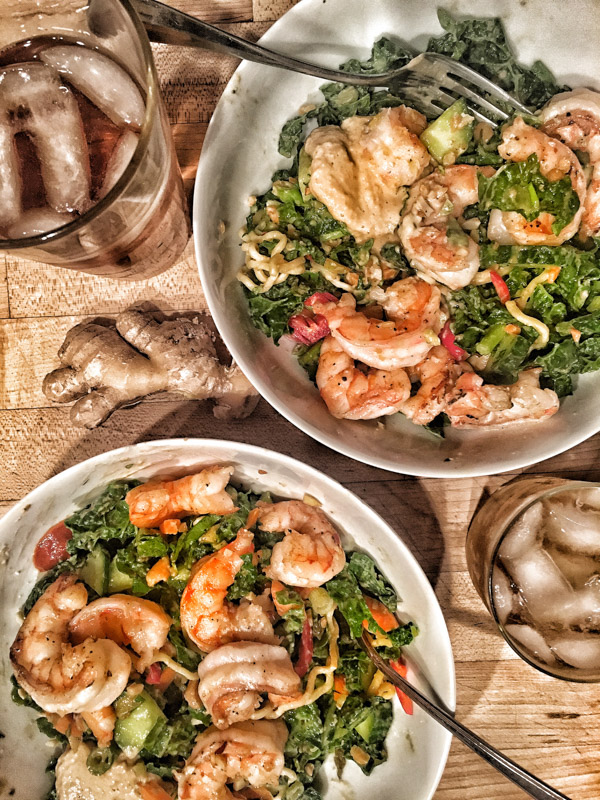 We added some shrimp to the rotation. Yay! Cooper likes shrimp now.
I also made this shrimp/kale noodle salad at my friend Helen Jane's house and I'm going to have to bring it to the blog cuz it was good.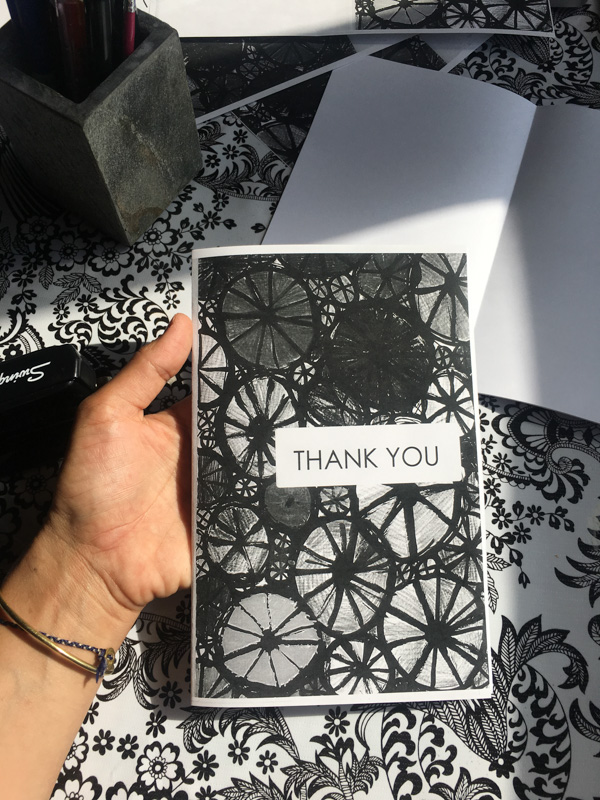 We made gratitude journals this month too. Thank you!
Self Portrait for August: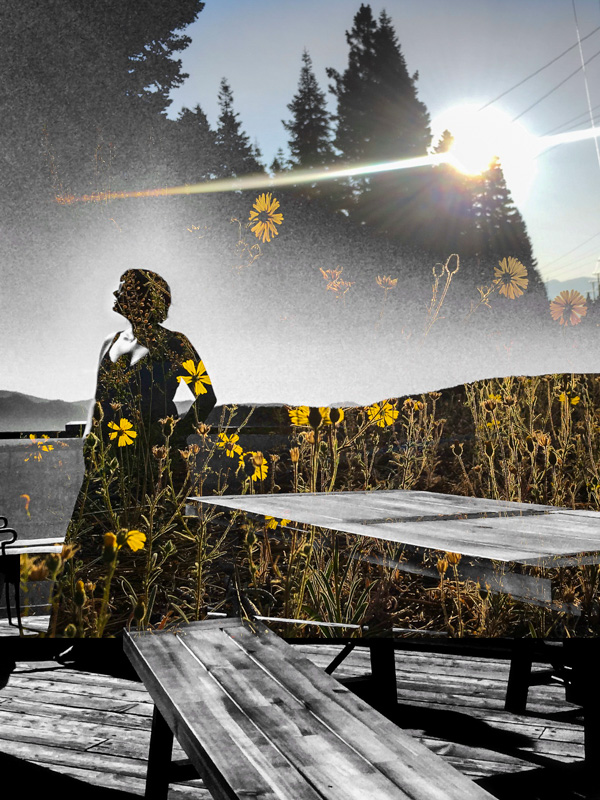 Message for September: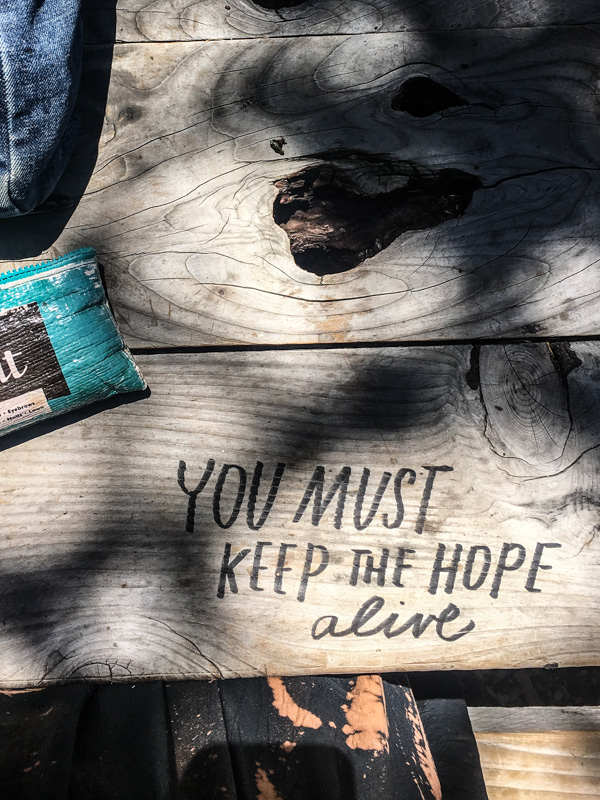 Let's check in:
How was your August? What are you looking forward to in September?