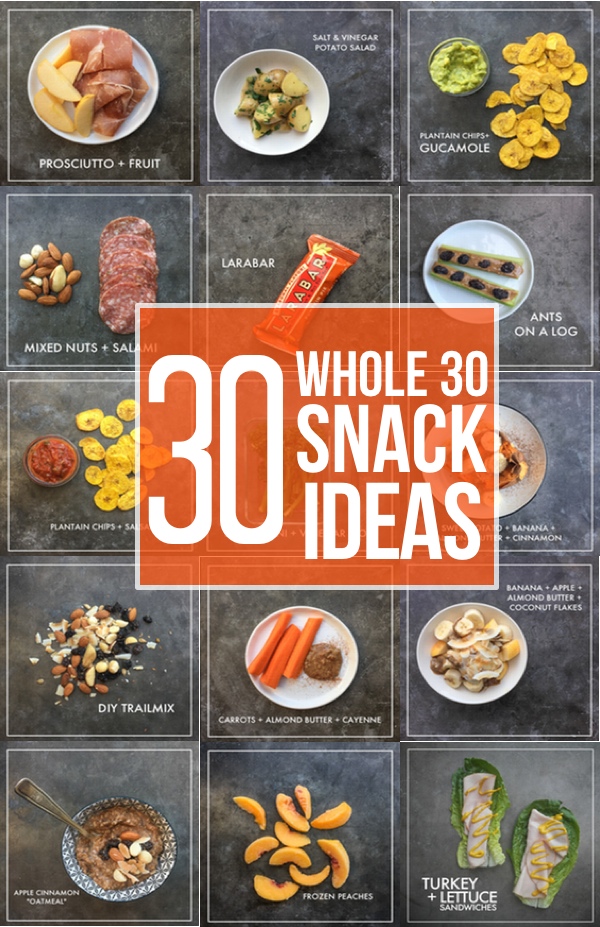 I'm a snacker. Always have been. Always will be.
Instead of reaching into the carby snack drawer at 3pm or 10am, I reworked my routine and learn how to make better choices.
Here's a list for you- Whole 30 Snack Ideas! I came up with THIRTY OF THEM!
These are some of the things I ate instead of CHIPS, CRACKERS, CHEESE.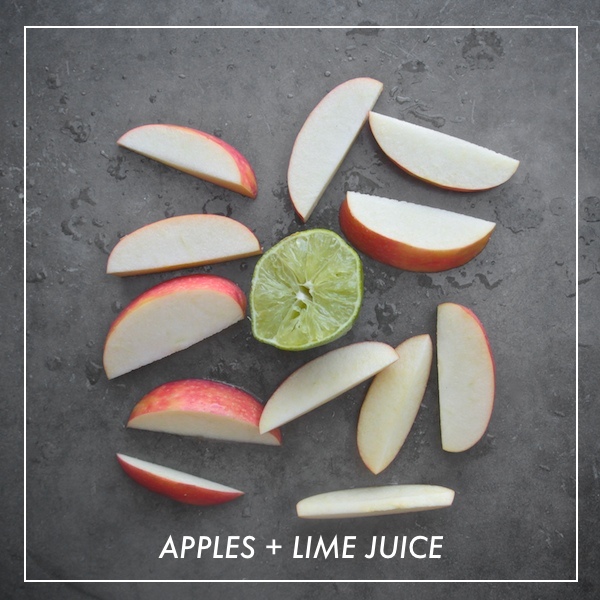 1. Apples + Lime
One of my favorite snacks of all time. Lime juice makes apple slices taste AMAZING and it also protects the apples from browning.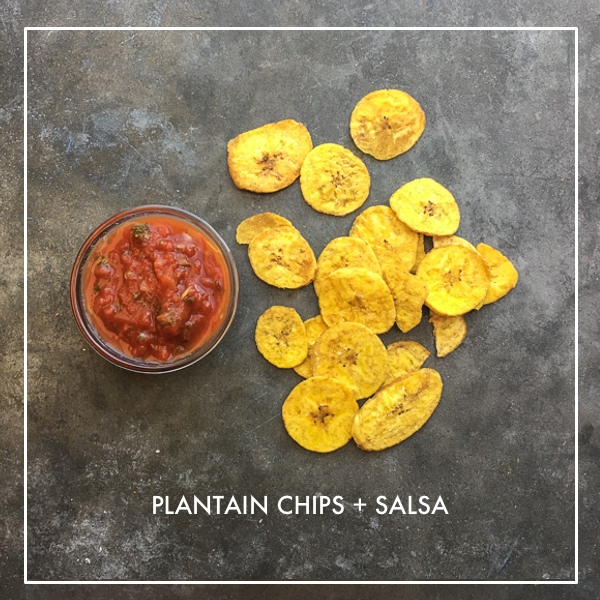 2. Plantain Chips + Salsa
I read a post that said plantain chips from Trader Joe's are whole30 compliant. I immediately went out and bought some. They're strangely good. The trick is to not eat too many of them.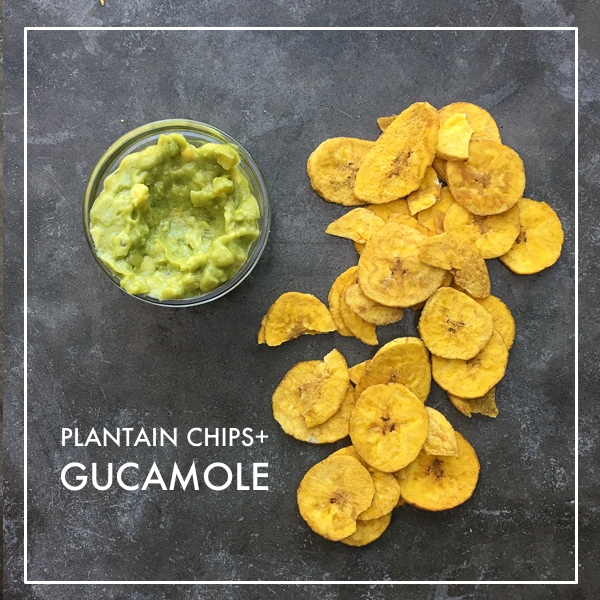 3. Plantain Chips + Guacamole
Especially difficult when guacamole is involved! This is a great option if you have to bring yourself a snack for a party.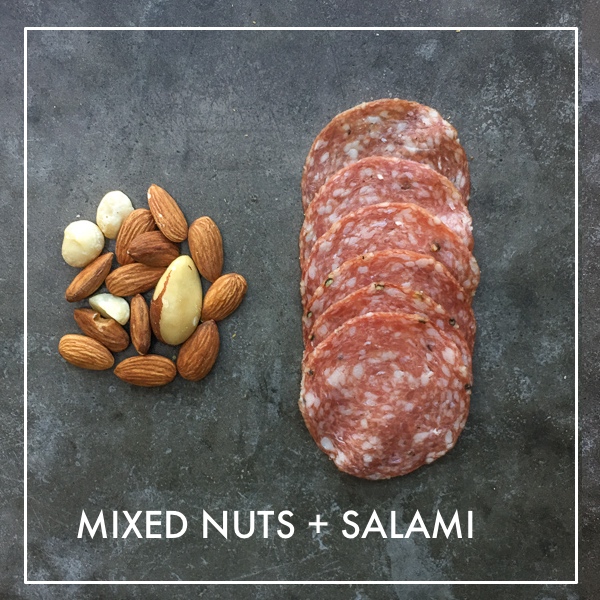 4. Mixed Nuts + Salami
A winning combination. Really good for the afternoon slump when you need a bit of protein to power through. You have to make sure you find compliant salami.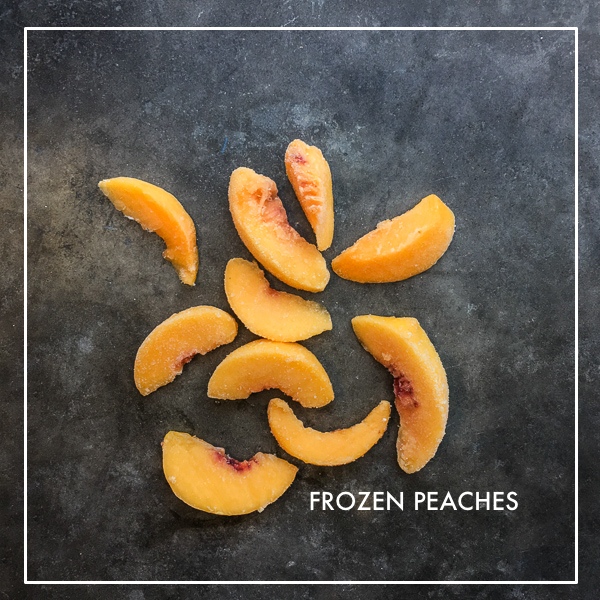 5. Frozen Peaches
I have become obsessed with frozen peaches. I will eat a whole bowl of them at night for dessert or in the afternoon when I need a pick me up. It's impossible to eat them very fast and I like that the coldness slows me down.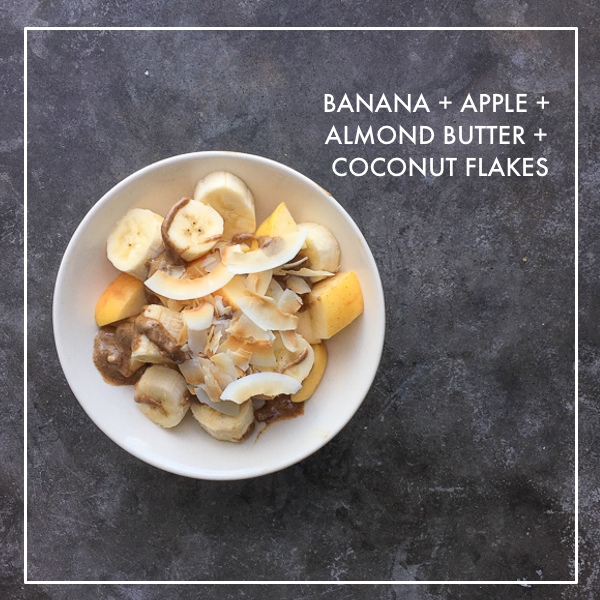 6. Banana Apple Almond Butter Bowl
This is one of my favorite combinations right now. It's now become one of my go-to breakfasts. I cut up bananas and apples and drizzle almond butter on top. I finish with a sprinkle of toasted coconut flakes. The textures are really good together.  I love it.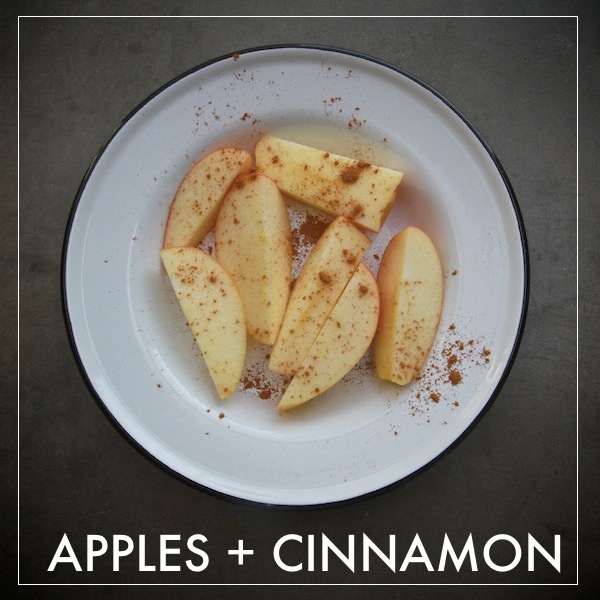 7. Apples + Cinnamon
Another winning combo if your sweet tooth is ACTIVATED.
The cinnamon brings the sweetness out in the apple.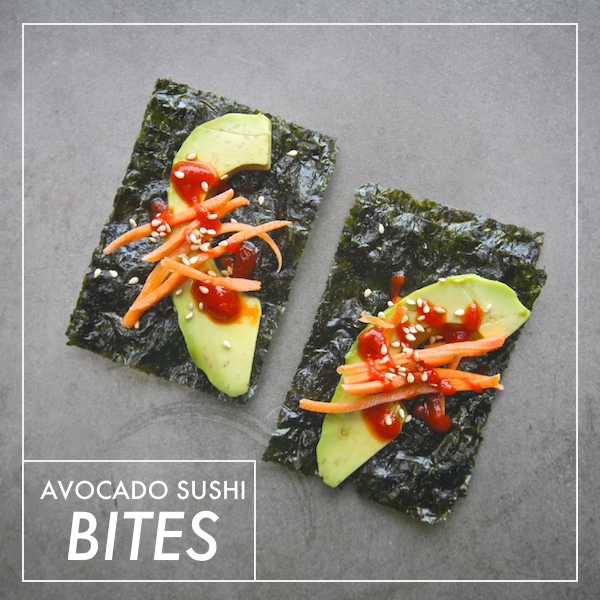 8. Avocado Sushi Bites
Seaweed with avocado, carrots and sesame seeds with hot sauce. Sriracha has sugar in it 🙁  So you could use wasabi for some kick.
Really good if you're craving sushi. Add some fish or cucumber!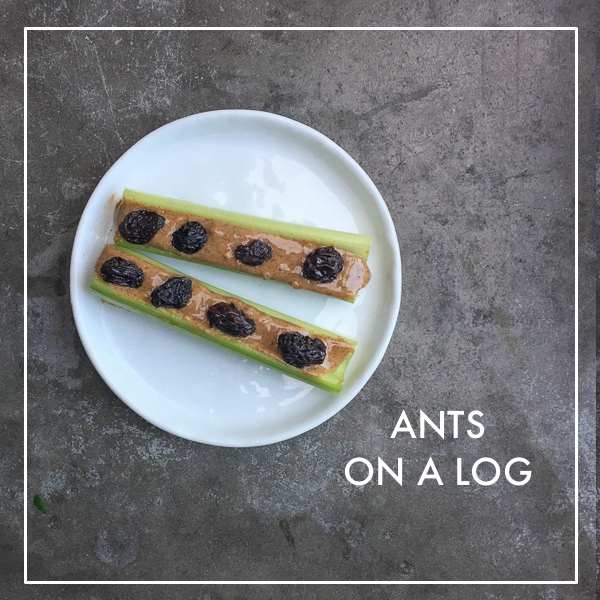 9. Ants on a Log
You can have any nut butter that's not peanut butter on Whole30. Here I made the classic ants on a log with celery, almond butter & raisins. Hello, childhood snack.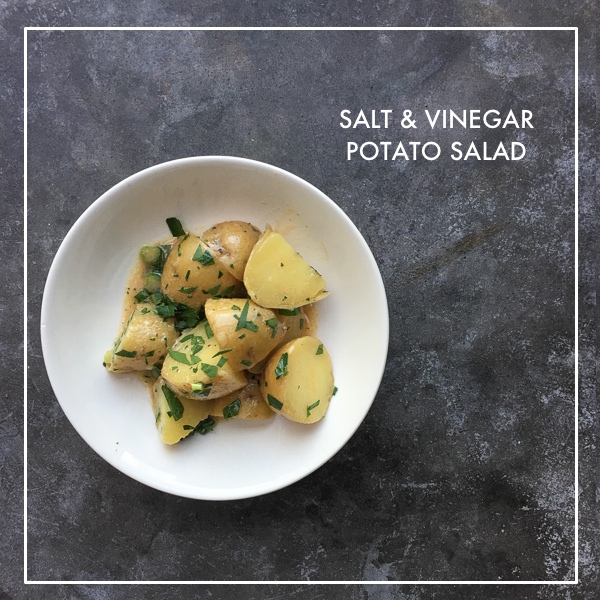 10. Salt & Vinegar Potato Salad
It's awesome that you can have potatoes on whole30.
Here's my salt & vinegar potato salad. I add herbs to make it even more flavorful.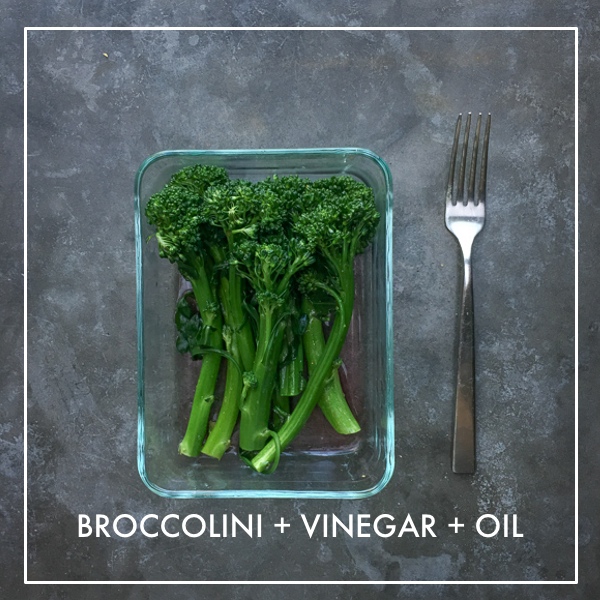 11. Broccolini Salad
If you ever have any leftover vegetables, eat them as a salad. Here I tossed broccolini with red wine vinegar, olive oil, salt & pepper. If you let it sit overnight the vegetables will soak up the vinegar. It's sooooo good. I also do this with green beans and regular broccoli.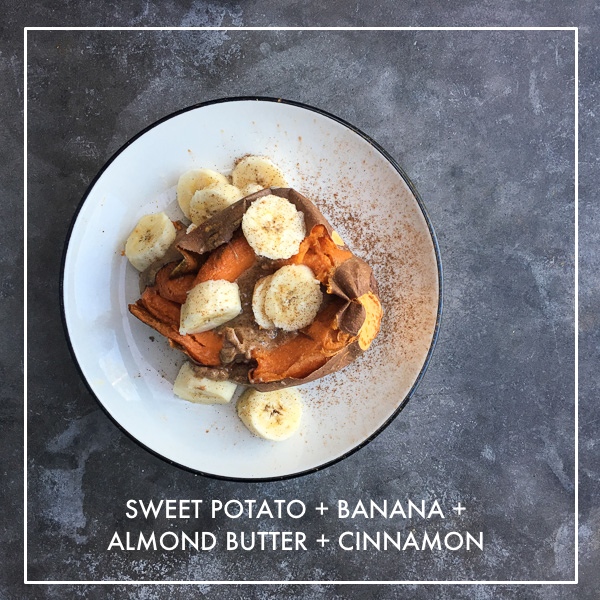 12. Sweet Potato Banana Bowl
This is another great breakfast option. Take a baked potato and fill it with sliced bananas, almond butter and finish with cinnamon. I'd throw in some coconut if I was you.

13. Prosciutto + Fruit
Nuff said. I like prosciutto with apples more than cantaloupe. Sometimes I mix a bite with dried apricots and almonds.
14. Carrots + Almond Butter+Cayenne
Sounds weird but it's actually good.

15. Apple Cinnamon "Oatmeal"
Here's the recipe. It's so good for breakfast or cold as an afternoon snack. I made this twice during my whole30. Loved it.

16. DIY Trail mix
We now keep a giant jar of trail mix on the container. It's a a great way for me to grab a quick snack on the go.  I have a handful of trail mix and a banana for breakfast when I'm too busy to sit down.
17. Seasonal Fruit Salad
Persimmons are in season right now. Same with pomegranate! Throw in some green grapes (another favorite snack) and make a quick fruit salad. Give it a squeeze of lemon or lime. Enjoy.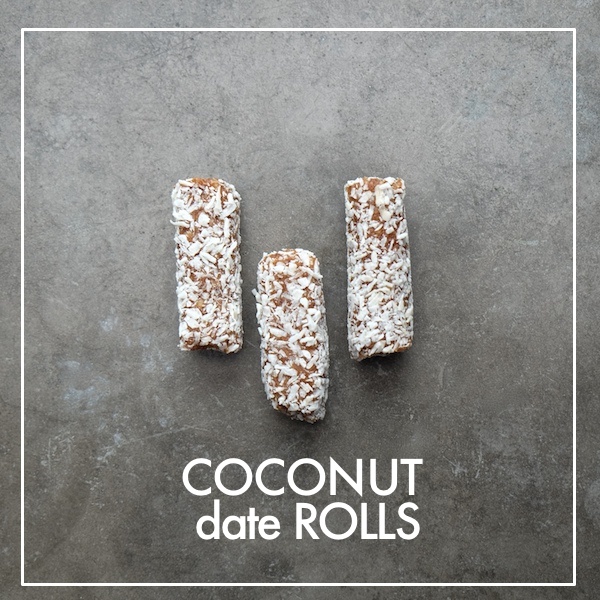 18. Coconut Date Rolls
I keep these in the freezer in those break in case of emergency moments when I need something sweet. When you keep them in the freezer the texture changes…they're harder and chewier and I like that in a snack. Here's the recipe.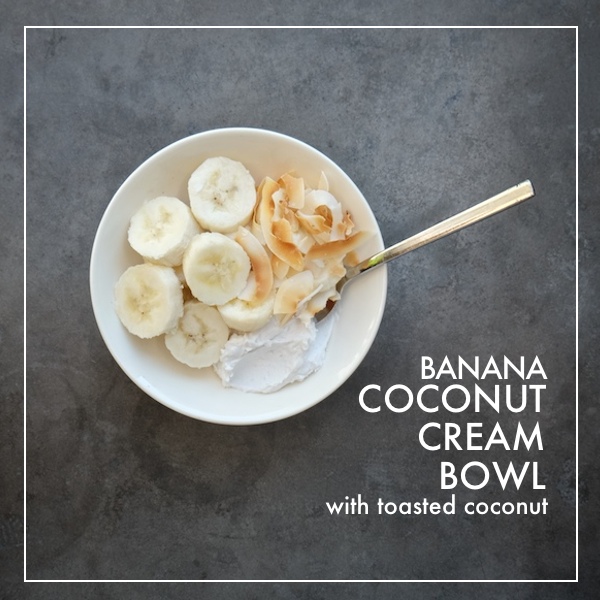 19. Bananas Coconut Cream + Coconut
You can make coconut cream so easily. Unfortunately you can't use sugar or agave on the whole30. BUT!  It's not really that missed when you make it on its own and serve it with fruit.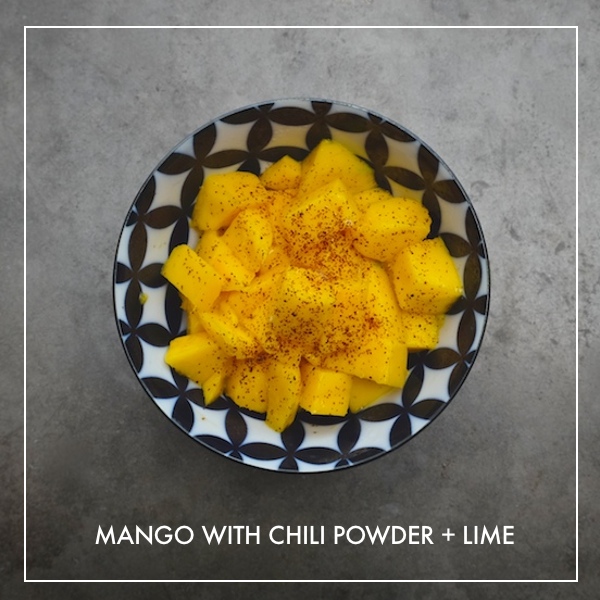 20. Mango with Chili Powder + Lime
Mmmmm. Try not to think about margaritas as you eat this.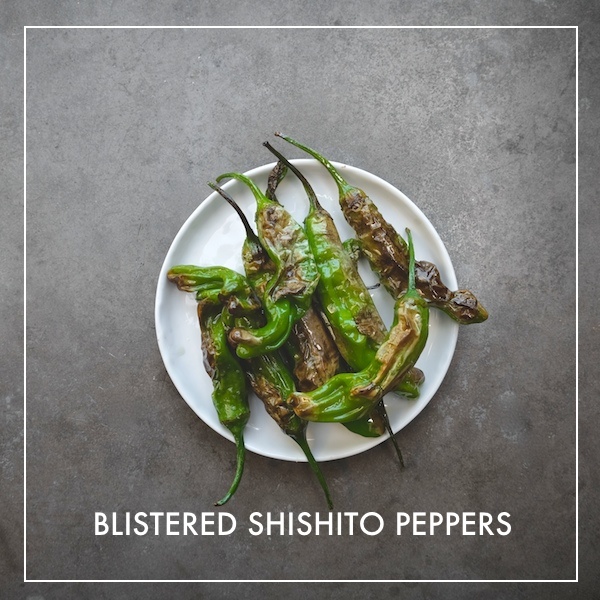 21. Blistered Shishito Peppers
Throw some of these peppers in a skillet with olive oil, salt & pepper. I could eat at least a pound of them!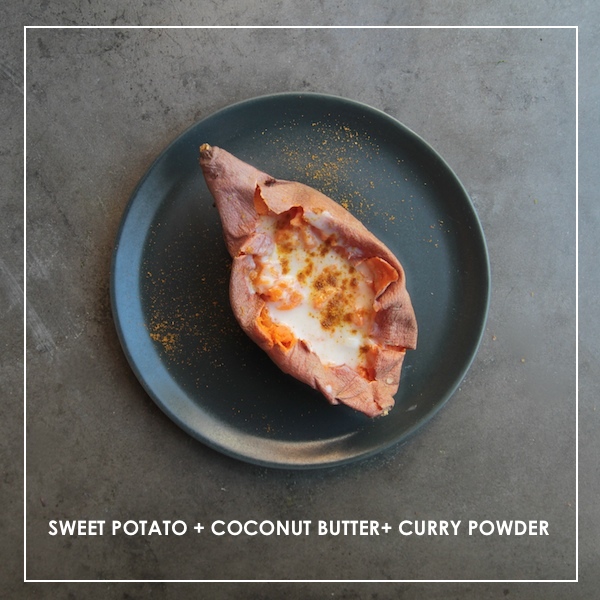 22. Sweet Potato Coconut Butter + Curry
Another good way to enjoy a sweet potato. Stir in some coconut butter and a little bit of curry powder. Season with salt. YUM.
You could also omit the curry powder and make it sweet with cinnamon.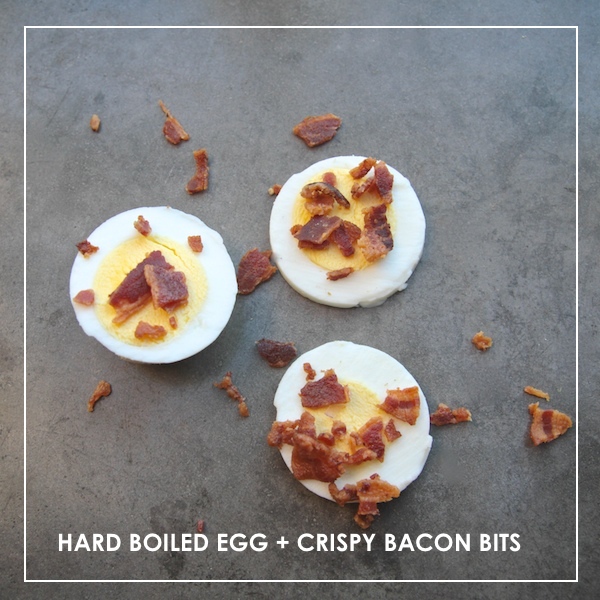 23. Hardboiled Eggs + Bacon Bits
I totally forgot about hard-boiled eggs this round of Whole30. Next time I am going to add more to salads. Especially with bacon bits.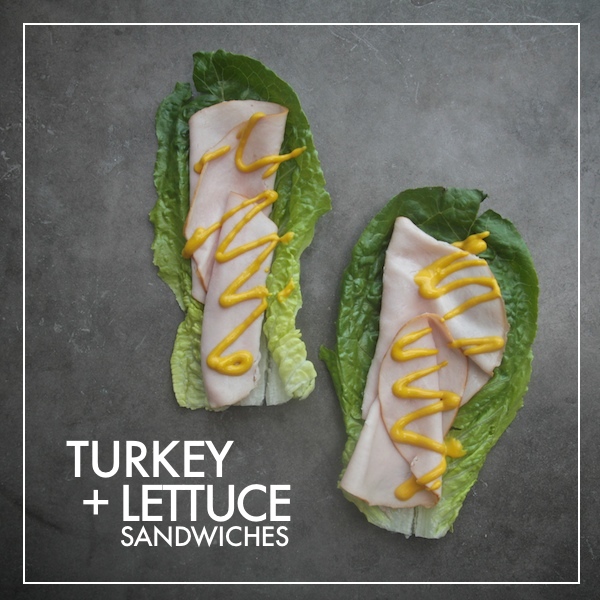 24. Turkey Lettuce Sandwiches
For those times when you really miss sandwiches…Use a lettuce wrap! I actually really enjoyed eating turkey on lettuce with mustard and dill sauerkraut. Sounds weird but it was goooood.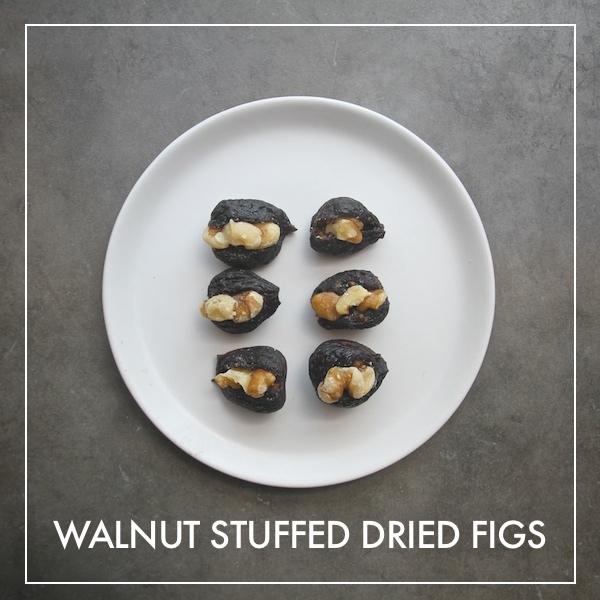 25. Walnut Stuffed Figs
Sweet/savory/nutty/portable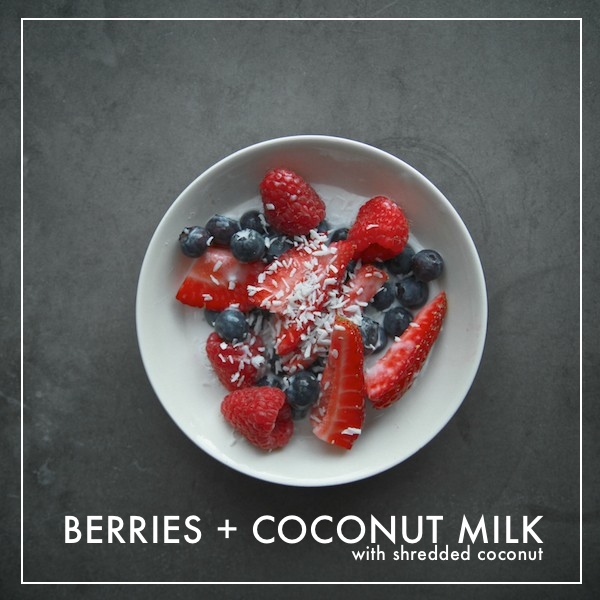 26. Berries + Coconut Milk
Mix berries with coconut milk! You can do this with frozen berries too. It's really good. And if you're not into coconut milk, use almond milk.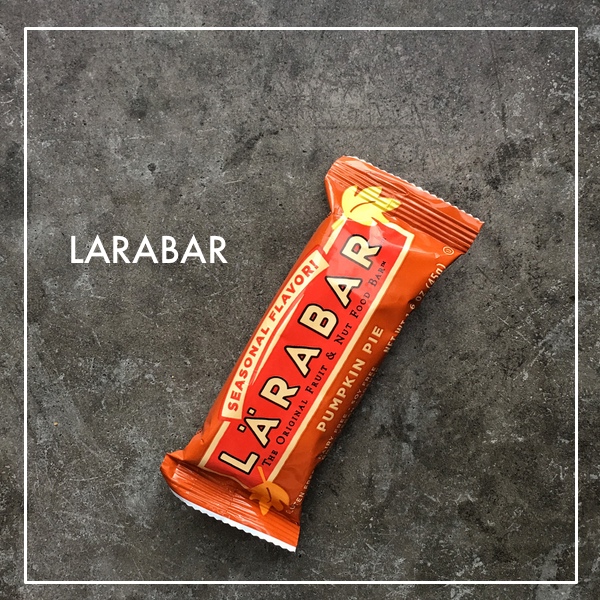 27. Larabar
For those times when you're out & about and you forgot to pack a snack, grab a bar. My current favorite is the pumpkin pie larabar. 
It's really good with a cup of my favorite tea.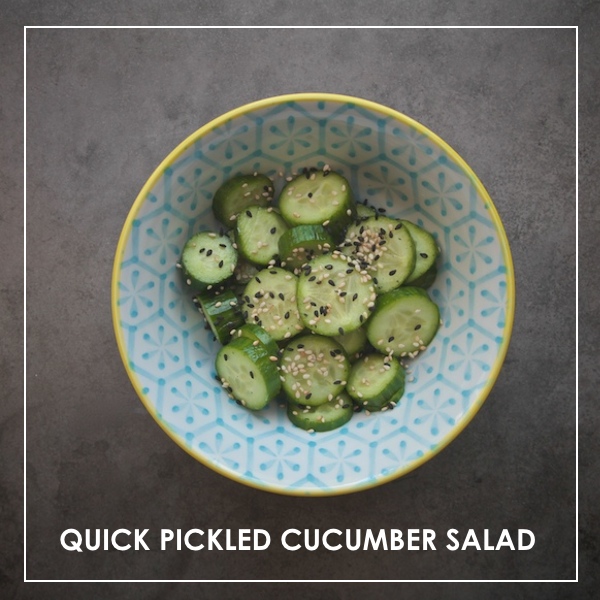 28. Quick Pickled Cucumber Salad
Take a little apple cider vinegar and toss it with cucumber slices. Season with toasted sesame seeds and sesame oil and you have a quick pickled cucumber salad. I normally use rice wine vinegar for this but I am not sure it's compliant.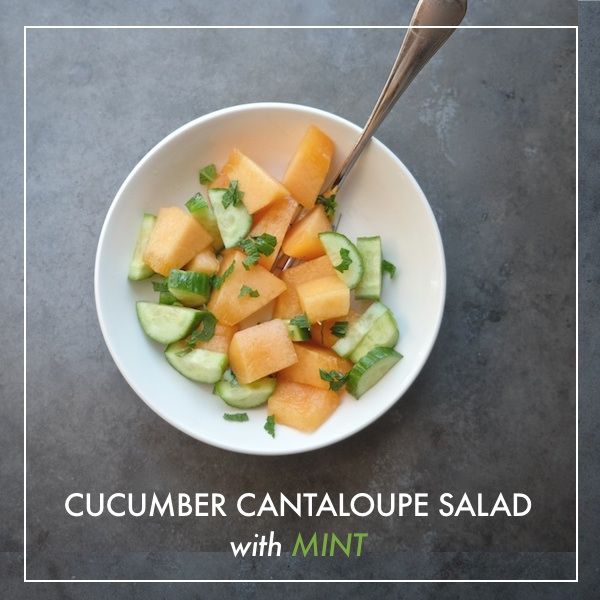 29. Cucumber Cantaloupe Salad
Another refreshing snack that will make you feel good when you finish that last bite. Cut up cucumber is mixed with cantaloupe, chopped mint and finished with a squeeze of lime.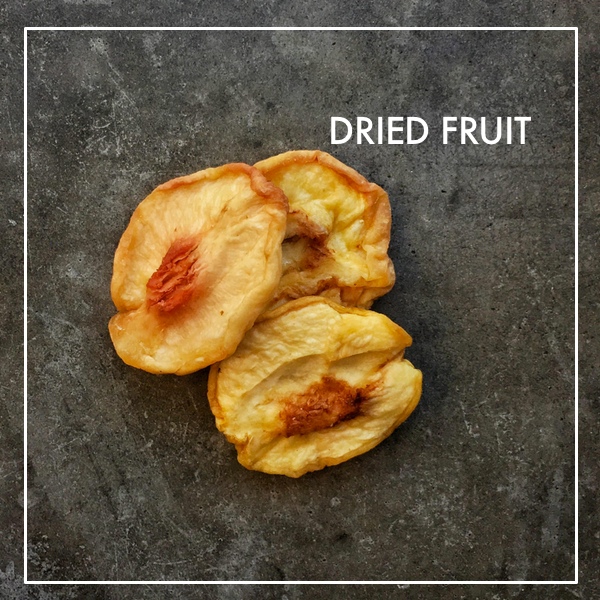 30. Dried Fruit
I love the dried peaches & apples at Trader Joe's. I love to end a meal with a few pieces. It's like having a fruit roll-up.
There you have it. 30 snacks. They're all pretty healthy too. You definitely don't have to be on the Whole30 to enjoy them!