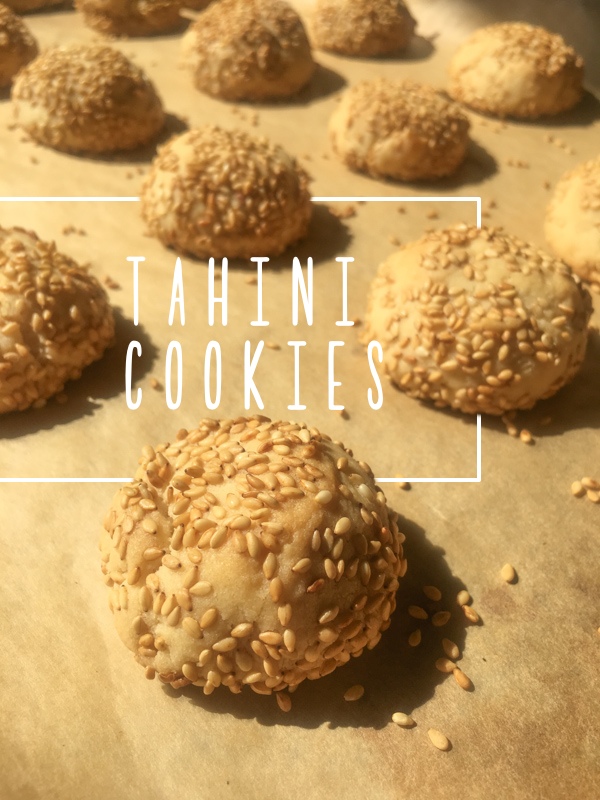 On the last day of our Summer vacation, I started the morning by making these Tahini Cookies and then spent the rest of the day gathering school supplies and getting our household in order with laundry and a whole list of Intentions.  It didn't dawn on me until 3PM that I had only eaten 2 cookies and nothing else. I had gone to Target on an empty stomach and survived! What is that all about???!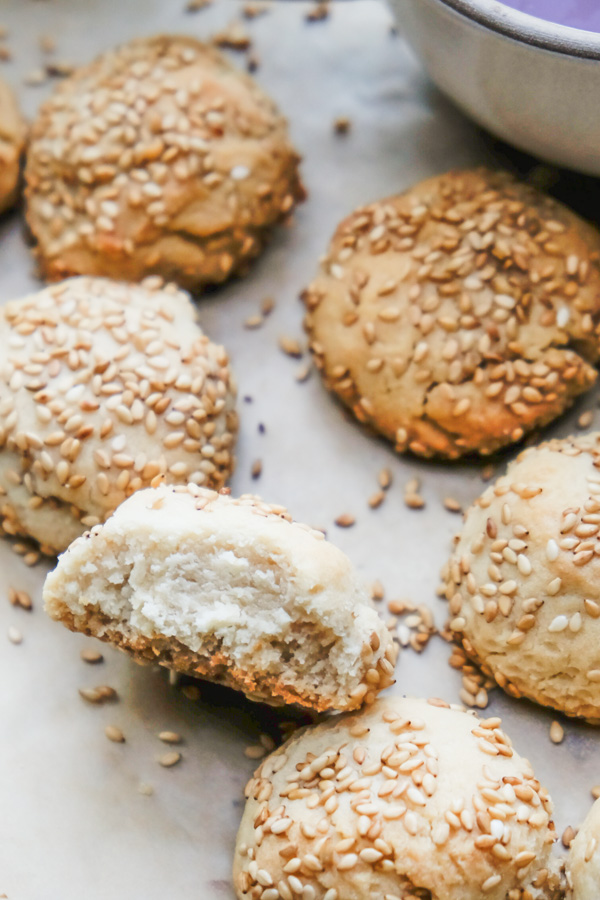 Bottom line- These little cookies fueled one of the biggest organizing-fests I've had in awhile. Maybe it had something to do with the tahini? Who knows!
They're sweet and slightly savory with an earthy flavor. They're like a shortbread meets fudge. Bon Appetit describes them as "grown up" peanut butter cookies and I can totally see why.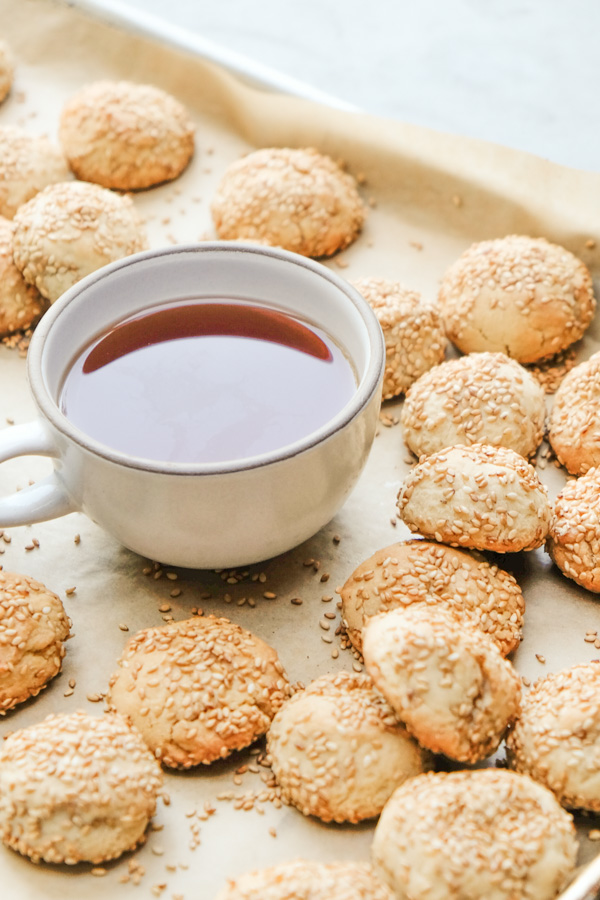 They're a great option for anyone with nut allergies since their made with tahini & sesame seeds. I'm gonna stash some in the cupboard so I can have a moment to myself with them later….with a book…and some tea…
Let's gather our ingredients.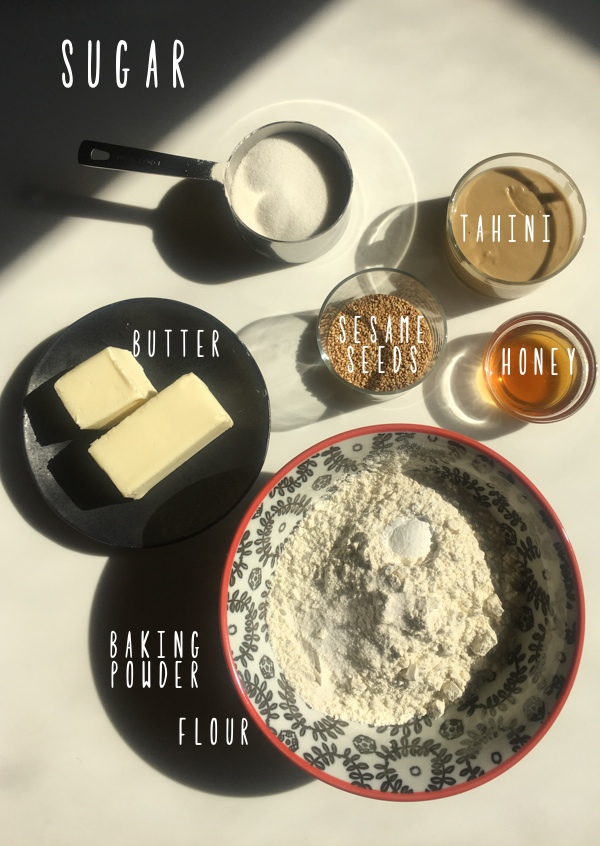 Sift the flour, baking powder, and salt.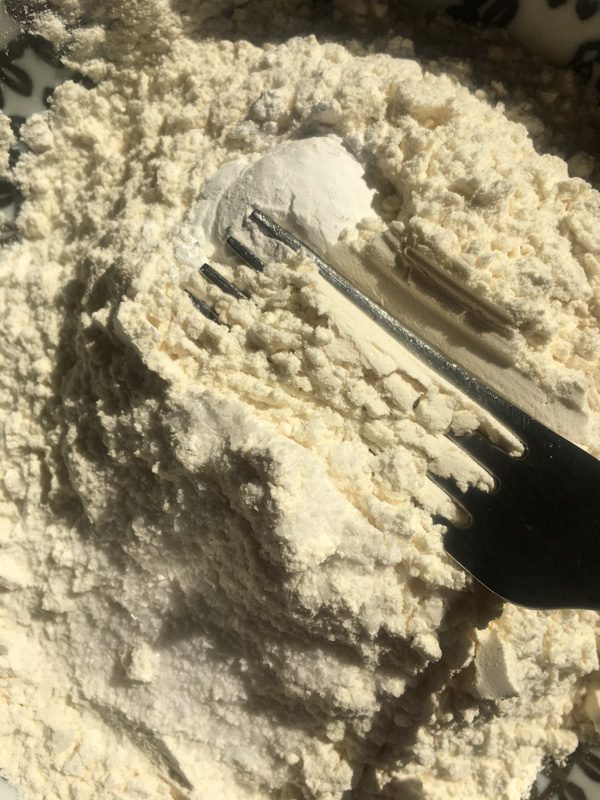 In an electric mixer,
we beat the sugar, butter, and honey together.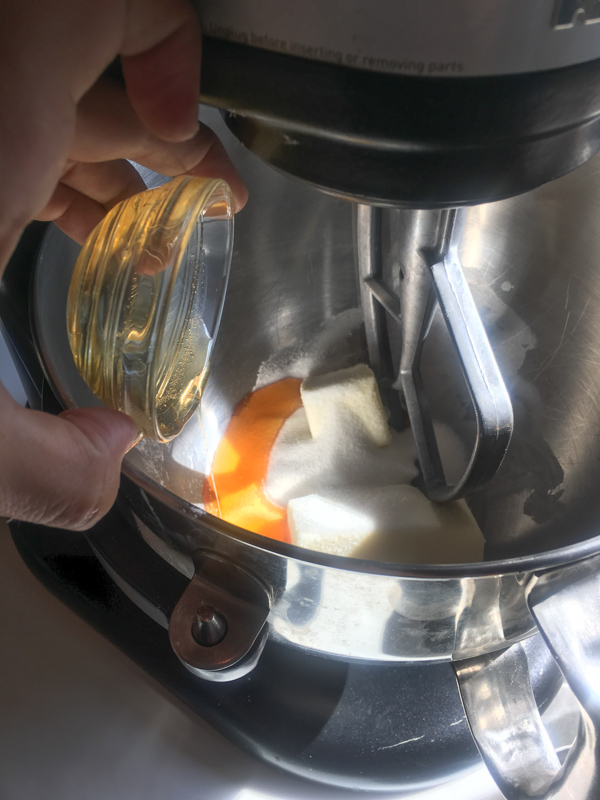 So fluffy!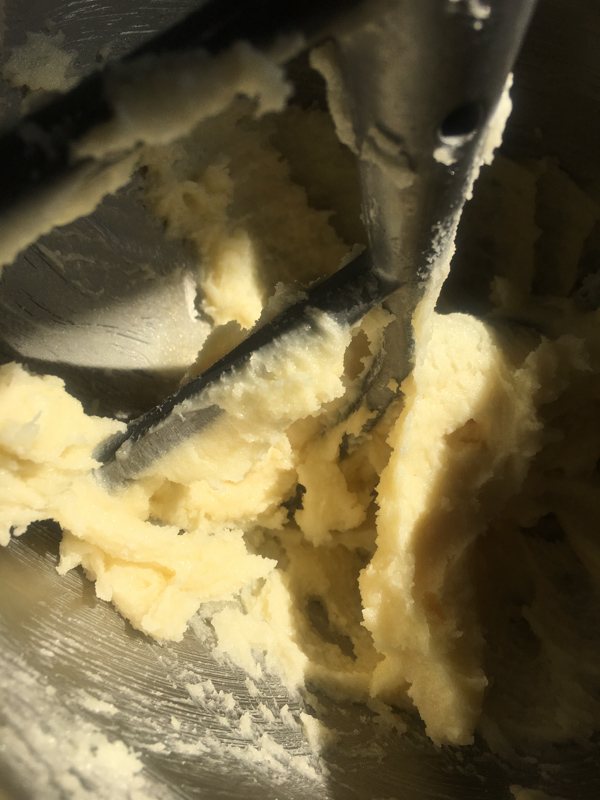 Now we mix the tahini in….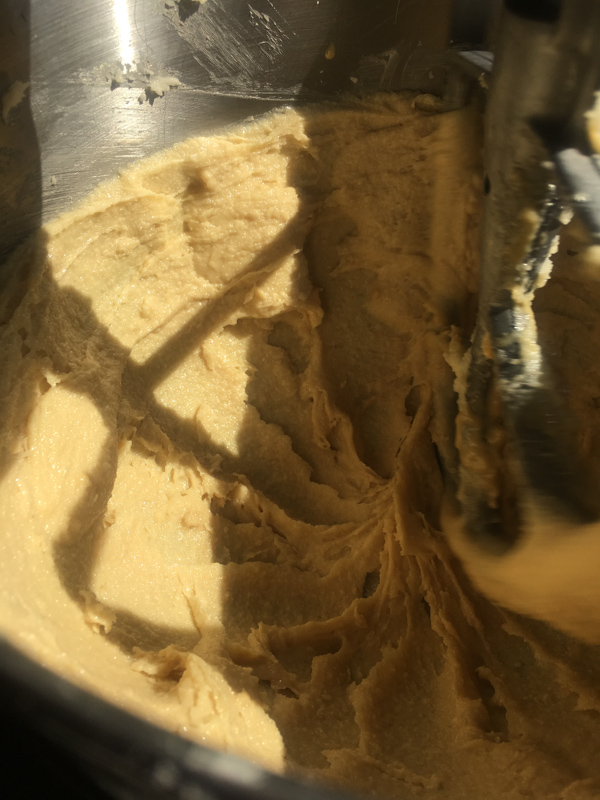 Followed by the dry ingredients.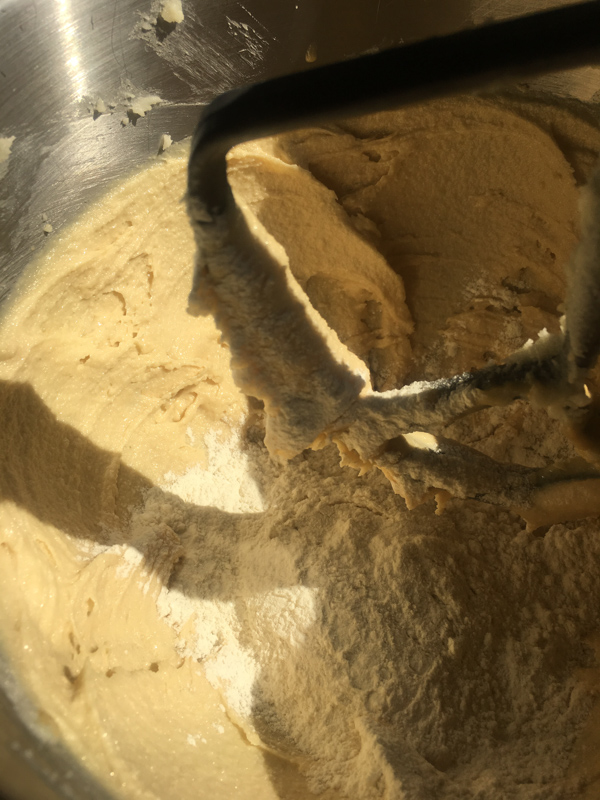 Dough is done!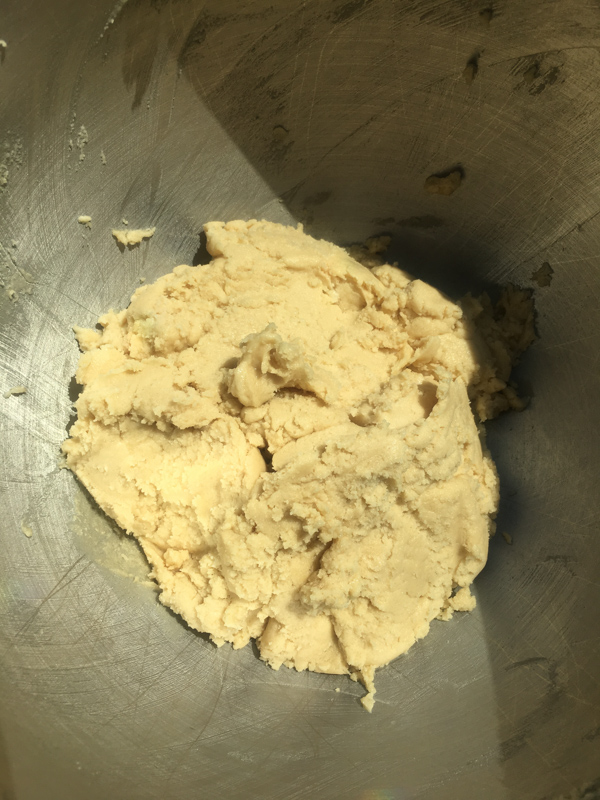 We roll it in balls. Use a cookie scoop
for ease!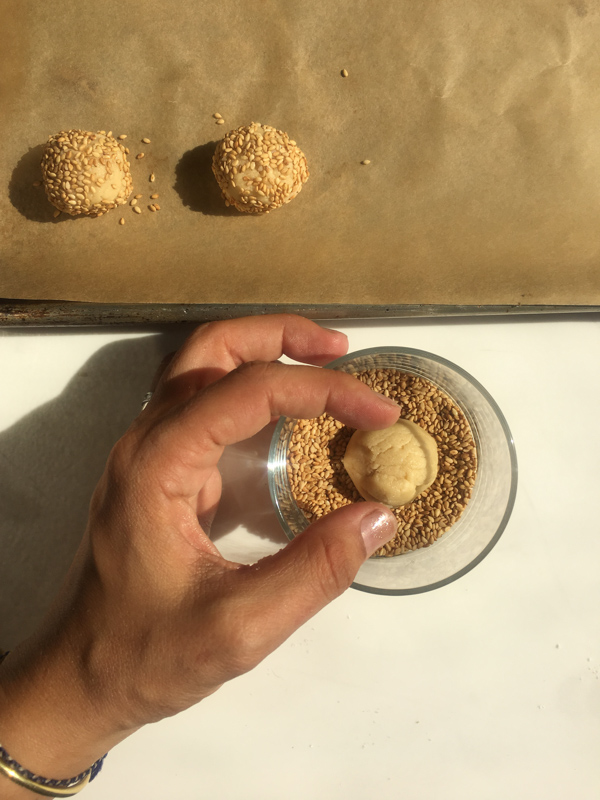 Create an assembly line!
Fill up two parchment lined baking sheets!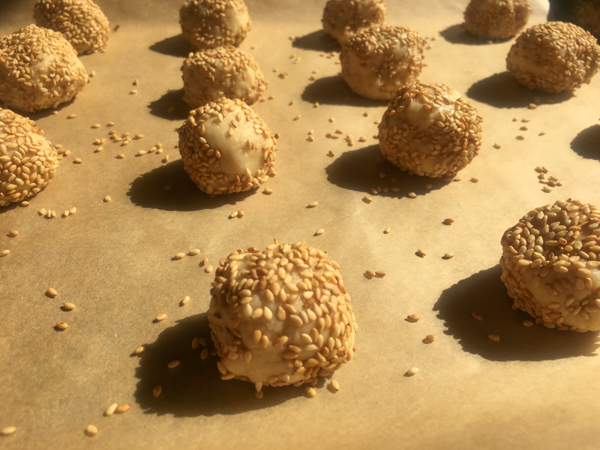 Baked!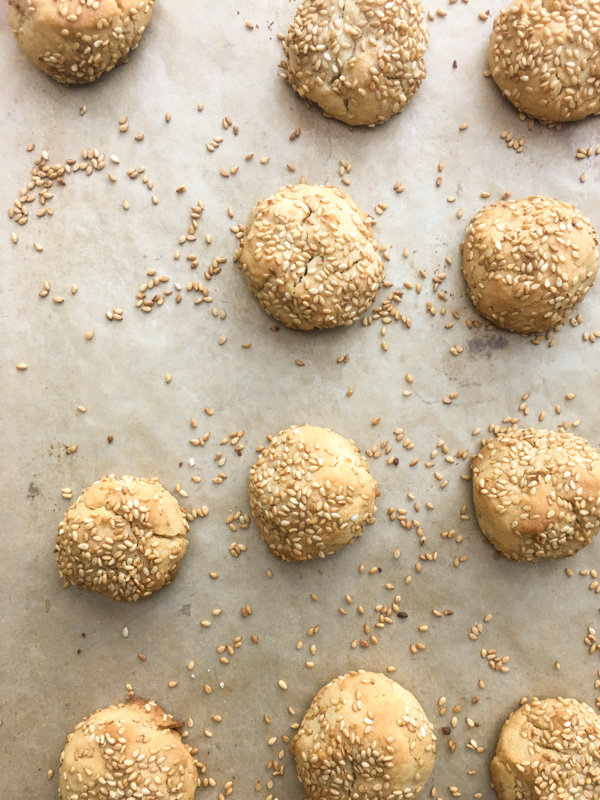 Enjoyed!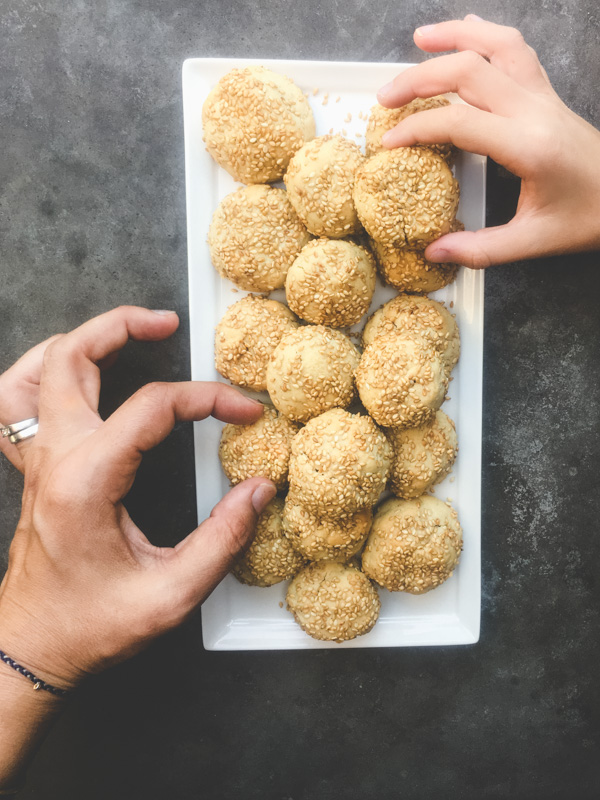 Especially with tea!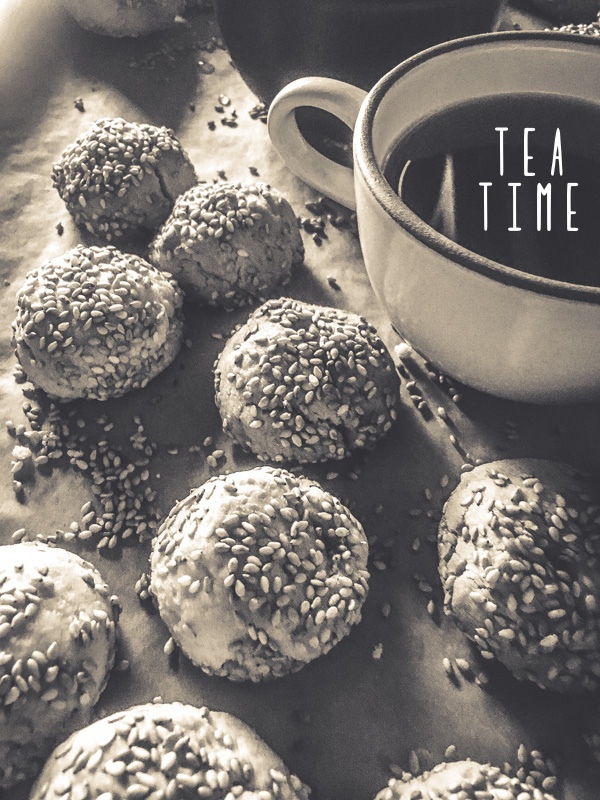 We could all use a sweet treat!

Tahini Cookies

makes about 28
recipe slightly adapted from Bon Appetit Magazine

2 cups all purpose flour
1 teaspoon baking powder
1/2 teaspoon kosher salt
3/4 cup (1 1/2 sticks) unsalted butter, at room temperature
3/4 cup sugar
3 Tablespoons honey
3/4 cup tahini
1/3 cup toasted sesame seeds

Place racks in upper and lower thirds of the oven and heat to 350F.

Whisk flour, baking powder, and salt in a medium bowl. Using an electric mixer on medium speed, beat butter, sugar, and honey in a large bowl until light and fluffy, about 3 minutes. Beat in tahini, then add dry ingredients in 2 batches, beating after each addition until fully combined. The dough will be slightly sticky.

Place sesame seeds in a small bowl. Scoop out heaping tablespoons of dough (about 1 oz.) and roll into balls. Dip cookie balls in sesame seeds, pressing to adhere and place, on 2 parchment-lined baking sheets, spacing about 2″ apart. Bake cookies, rotating baking sheets halfway through, until golden brown 13-15 minutes. Let cool on baking sheets (cookies will firm as they cool).