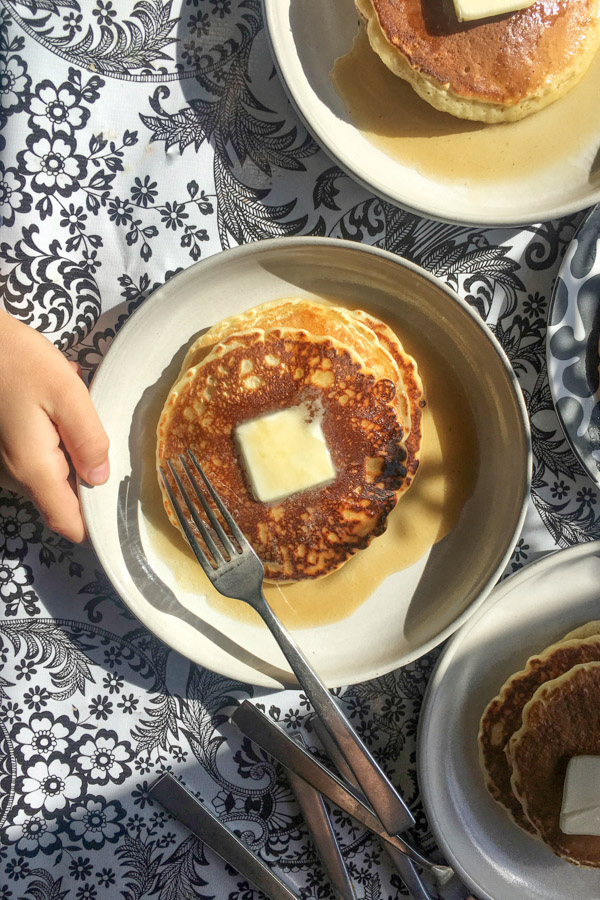 I typed pancake recipe in google a few weeks ago and Mark Bittman's Everyday Pancake recipe from the NY Times popped up first, followed by thousands of other pancake recipes. The internet is just BURSTING with information, isn't it! Where to start??! A quick glance at the ingredients (no buttermilk! which I never have!) and a 5-star rating made this recipe a no brainer. Made the pancakes. Loved them and my child is so grateful for my google searches, I am sure of it.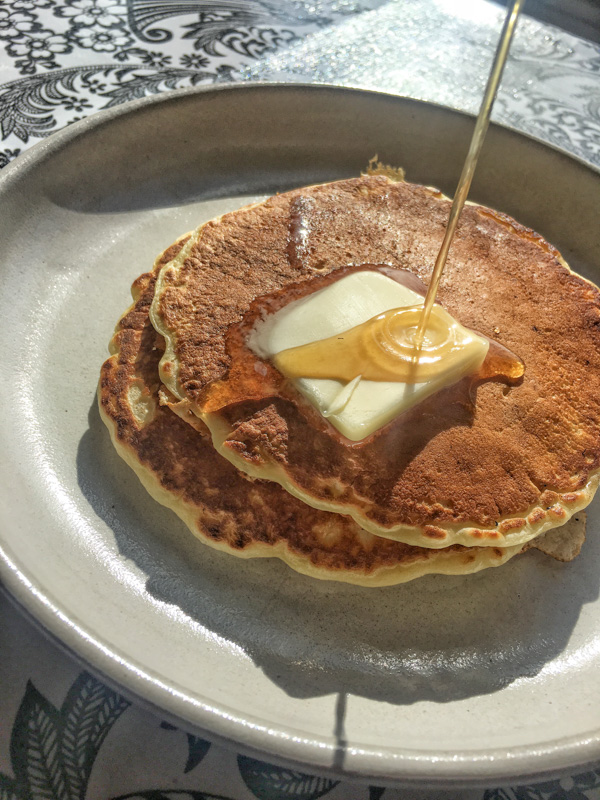 A week later, I used the recipe to make pancakes (again!) for Cooper's sleepover. It's in the rotation, folks!
The pancakes are light and fluffy. The batter is really so easy to whip up. I don't know why I relied heavily on pancake mix all of these years when I usually find most of these ingredients in my kitchen.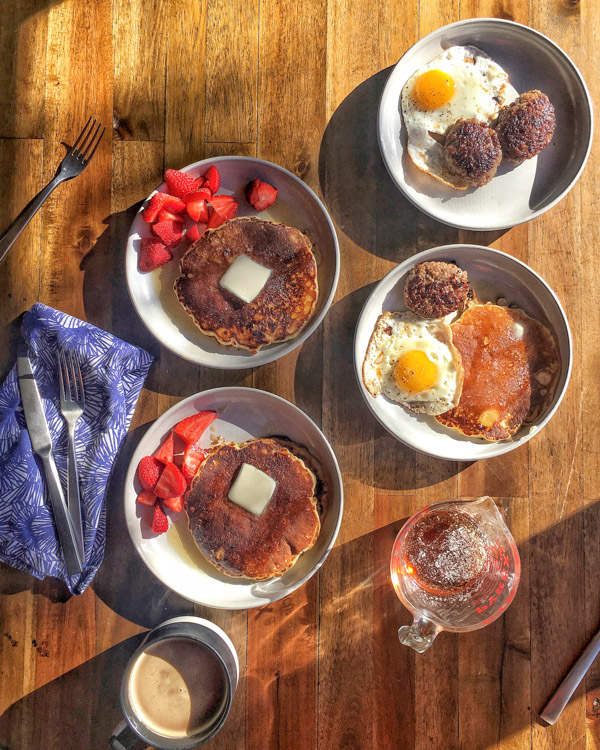 I'm pretty close to memorizing the proportions and we all know that's probably the best sign of a well-loved recipe. Make sure you pin this one for the future!
Here's what you'll need:
Make your batter!
Butter your griddle
.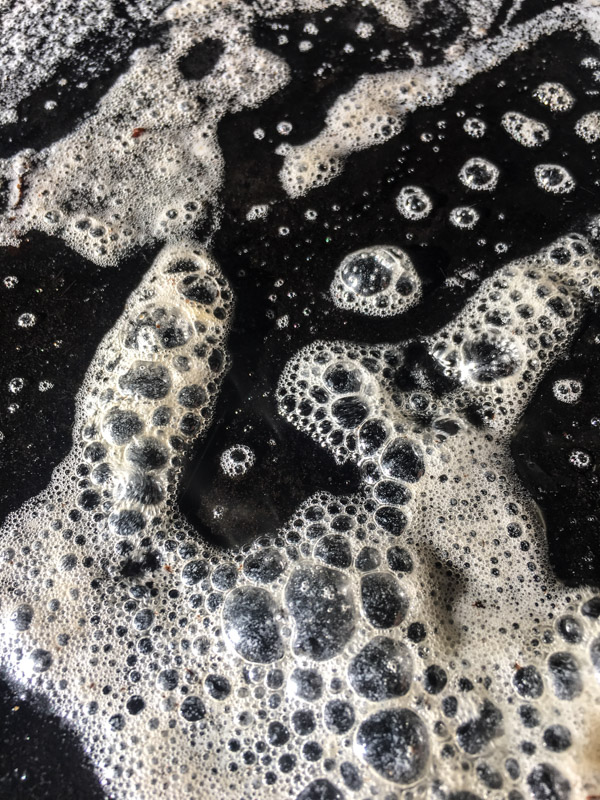 The batter goes on.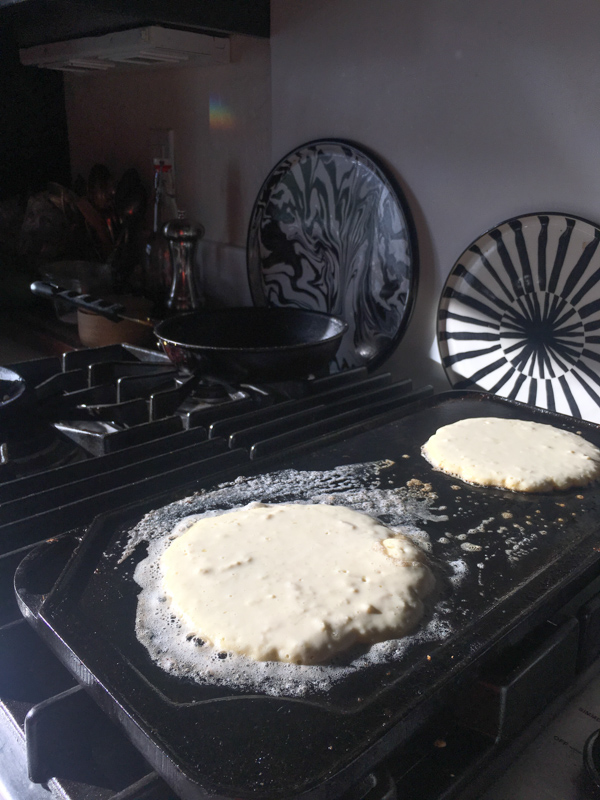 And then we flip!
Also, my kitchen is always filled with rainbows because of this rainbow maker
.
It's really the best thing ever.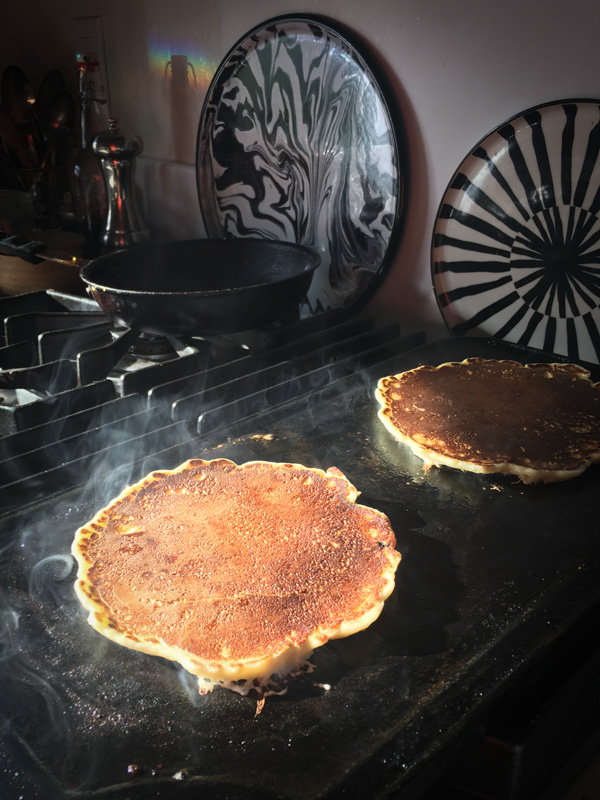 Check out that stack!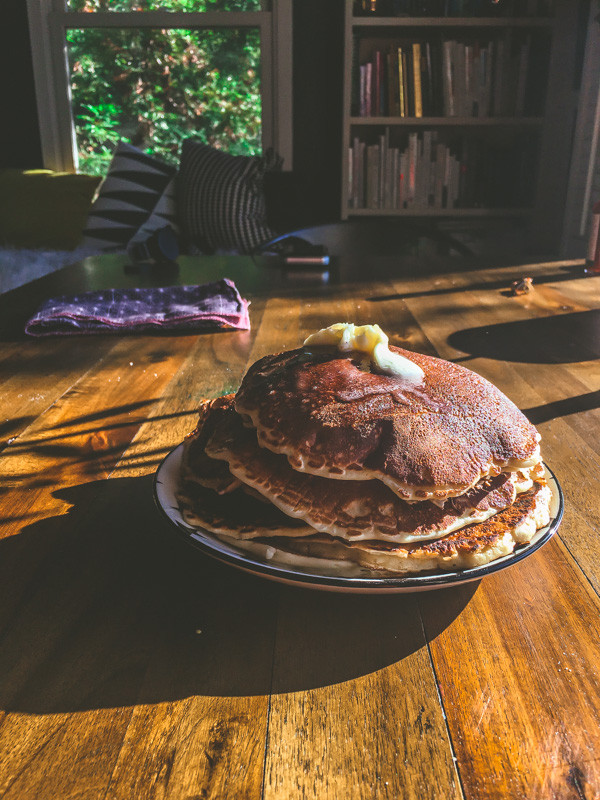 Sleepovers at my house look like this:
(parents get eggs)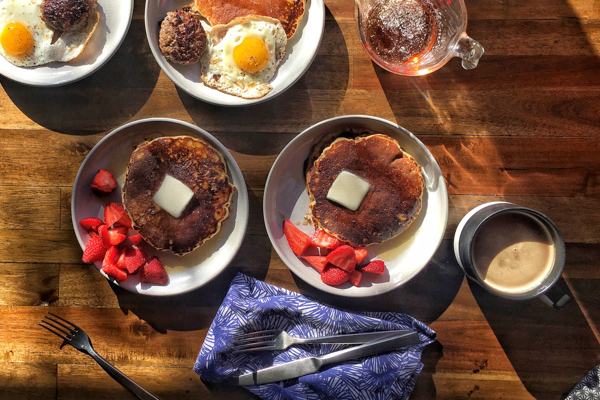 If you have leftovers, wrap them up and place them in the fridge or freezer.
You can have a pancake breakfast in a pinch!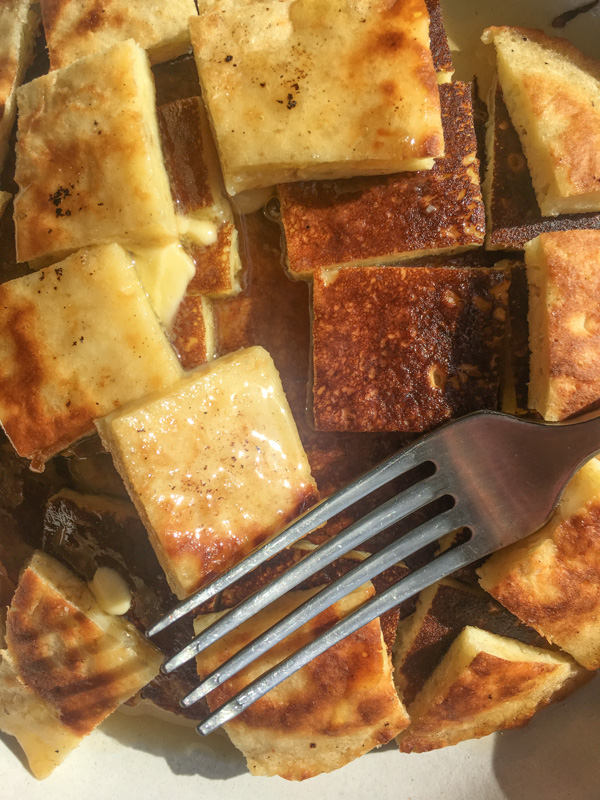 Thank you for bringing some goodness into our every day, Mark Bittman!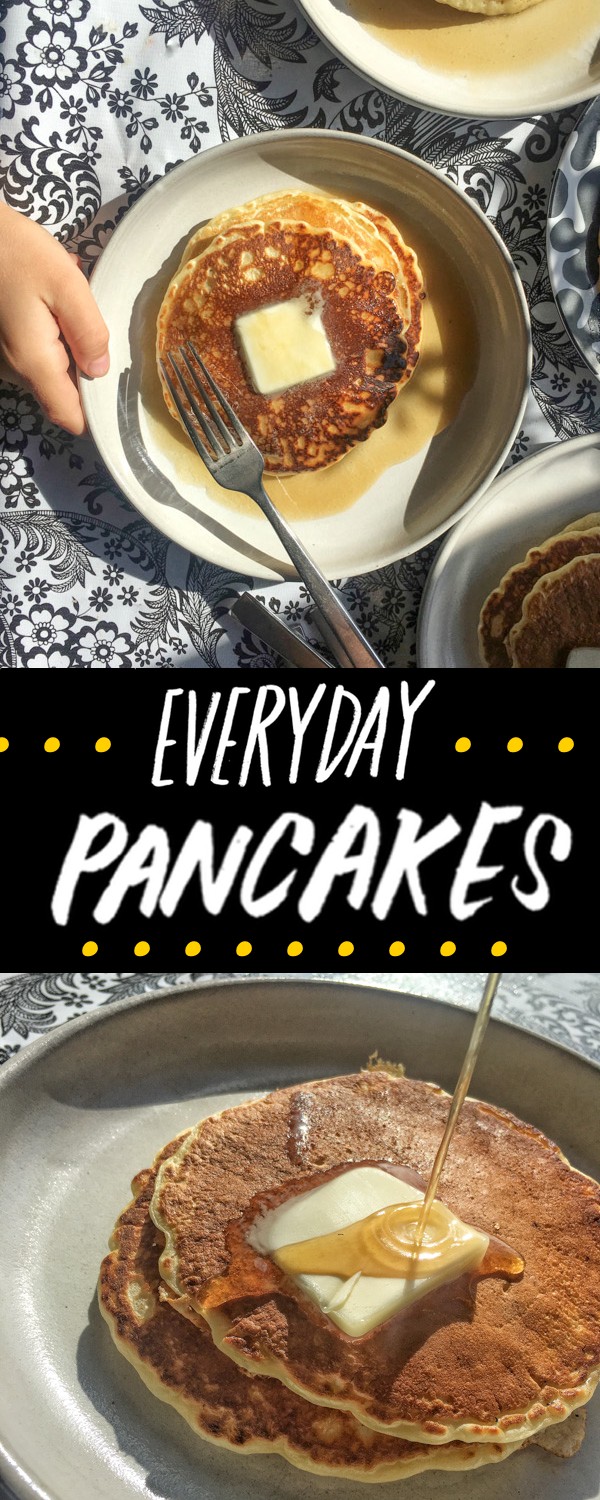 I'm definitely going to have it memorized soon!
for other pancake recipes, try:
serves 4-6

recipe slightly adapted from NY Times

2 cups all-purpose flour
2 teaspoons baking powder
¼ teaspoon salt
1 tablespoon sugar, optional
2 eggs
1 teaspoon vanilla
1 ½ to 2 cups milk
2 tablespoons melted and cooled butter, plus unmelted butter for cooking, or use neutral oil

Heat a griddle or large skillet over medium-low heat. In a bowl, mix together dry ingredients. Beat eggs into 1 1/2 cups milk, then stir in 2 tablespoons melted cooled butter and vanilla.  Gently stir this mixture into dry ingredients, mixing only enough to moisten flour; don't worry about a few lumps. If batter seems thick, add a little more milk.

Place a teaspoon or 2 of butter or oil on griddle or skillet. When butter foam subsides or oil shimmers, ladle batter onto griddle or skillet, making pancakes of any size you like. Adjust heat as necessary; usually, first batch will require higher heat than subsequent batches. Flip pancakes after bubbles rise to surface and bottoms brown, after 2 to 4 minutes.

Cook until second side is lightly browned. Serve, or hold on an ovenproof plate in a 200-degree oven for up to 15 minutes.