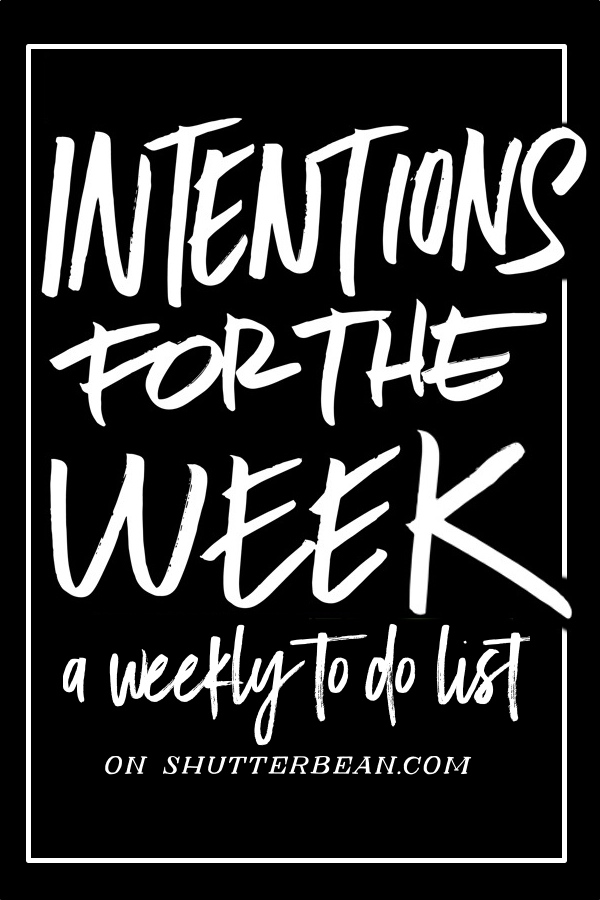 Happy Monday! If you've got the day off, I hope you're enjoying the long weekend!
If you've been watching my Instagram stories, you're already aware that I'm deep in a cleaning zone in my house right now. With Cooper being down for the count with poison oak, we have been homebound this weekend. Instead of going out and partying, we've all been working on projects around the house.  Casey is working on a wine project. Cooper is building legos & perfecting his basketball skills. I'm reorganizing spaces in my house and getting rid of a bunch of things that no longer serve a purpose. I am RESETTING MY BRAIN.
I WANT TO PURGE IT ALLLLLLLLLLL.
I'm getting there.
Slowly.
One day I will get rid of all of my artwork from college.
I'm still not there yet.
I will be soon. 
I tracked a whole week's worth of meals on MyFitnessPal this week.
I lost 4 lbs. in the process.
It was hard at times. I don't know how I feel about micromanaging my intake, but I can see results and I feel better, so there's that.  I would like to keep it up…but 4th of July is tomorrow SO….
We'll see.
Every day is a new beginning.
Intentions for this Week:
make an epic cheese board for my parent's party
take pictures of cheeseboard/write a post about said cheeseboard
watch fireworks with my family
keep gathering items for our trip to the dump
help my child get back to looking/feeling like himself
photograph prints for sale
LAUNDRY (never ends)
yoga x 2 / long walk
make a MEALS this WEEK list
think about website redesign
update media kit
refill containers in bathroom
send out batch of letters
empty car/clean it out/wash it?
wash fridge drawers
set my Fitbit up again
do some meal prep
make chicken wings
drop donation off at thrift store
schedule dentist/annual exam (HOW CAN I MOTIVATE TO DO THIS?)
visit to the library
edit photos/post pizza cookie recipe
dye denim bag
etsy stuff
continue to be mindful when eating & drinking this week
Last Week's Intentions:
empty car/clean it out

(it's been used for Home Depot runs. No use cleaning)

follow up on shipping
oil change?

(decided to put this off another week)

dentist/annual exam <—- PUT ON YOUR CALENDAR, TRACY
deep clean fridge

(cleaned out/need to wash drawers)

deep clean kitchen
LAUNDRY like a mofo
work on my June Currently post    POSTED JUNE CURRENTLY
get up-to-date on bookkeeping
transplant succulent from the front yard into a container on the deck
yoga if I can 

(I NEEDED IT and IT WAS AWESOME)

schedule a date night

(didn't/

sighhhhh)
do a drawing class online with Cooper   

(I'll share more soon!)

Cooper haircut  

(couldn't/poison oak)

move files over to hard drive/ delete photos a LOT of photos from phone
work on house cleaning list (spent a lot of time cleaning/organizing linen closet)
eat outside as much as possible
catch up on letter writing (I have so many international ones to do!)
be mindful of what I'm eating – perhaps see how many days I can track my food? (I use MyFitnessPal on my phone) 
What about you?
What are you up to this week?
Let's see what you've got planned!