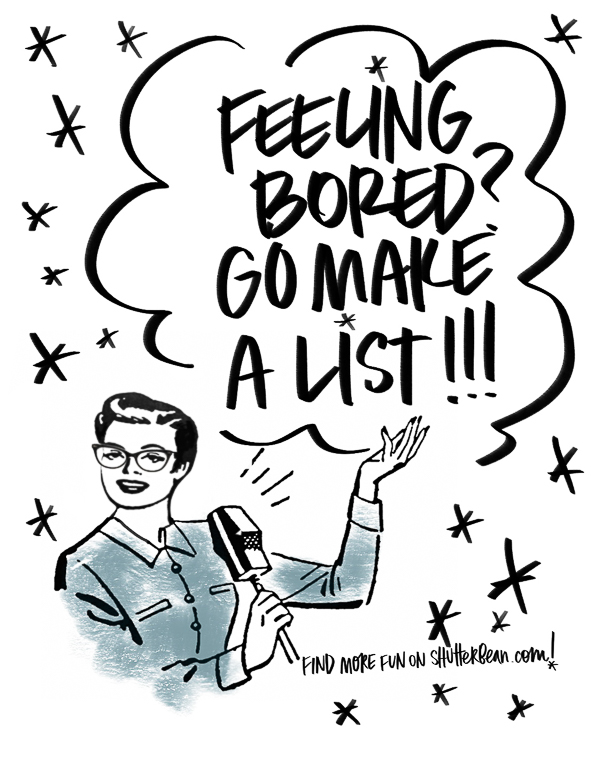 We are all facing quite a few challenges in the next few weeks (months?!) being stuck at home because of this dang coronavirus. Are you being safe? I hope so! To relieve anxiety over $$$ and school, I'm trying to do something productive with my feelings because action is the antidote to despair! My list-making brain has kicked into high gear! When in doubt, MAKE A LIST! If you live with someone who gets easily bored, it's important to make an "If You're Bored List." Mostly because it will remind you of all of the things you like to do and could do when you find yourself feeling bored. One of my goals in the next few weeks is to try to fill our time with ACTIVITIES that do not involve loafing on the couch, watching TV, or playing video games.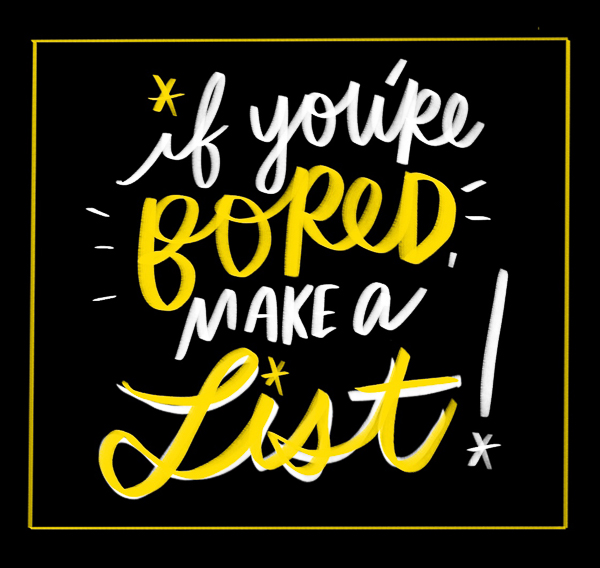 This is the list I made for Cooper to refer to.
I've been adding to it when I think of something else he can do.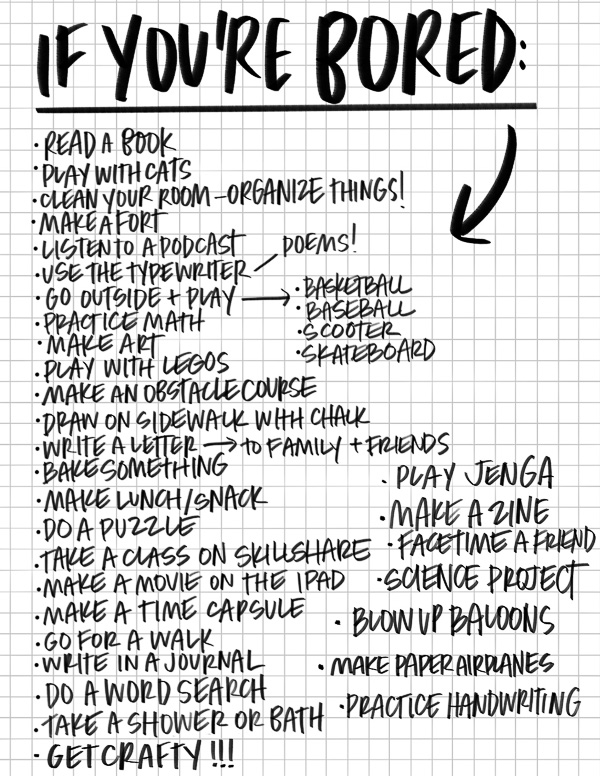 I taped it up to our kitchen window next to his proposed homeschool schedule for quick reference: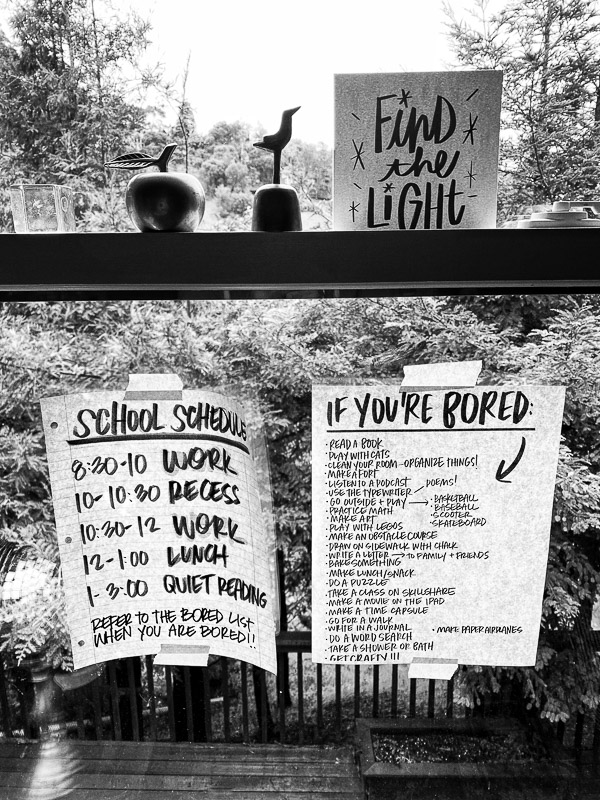 Sidenote: have a family meeting and discuss a schedule/time expectations. IT HELPS.
Here's one of my lists during this time… I'm hoping to accomplish some stuff around the house when I'm not busy with work.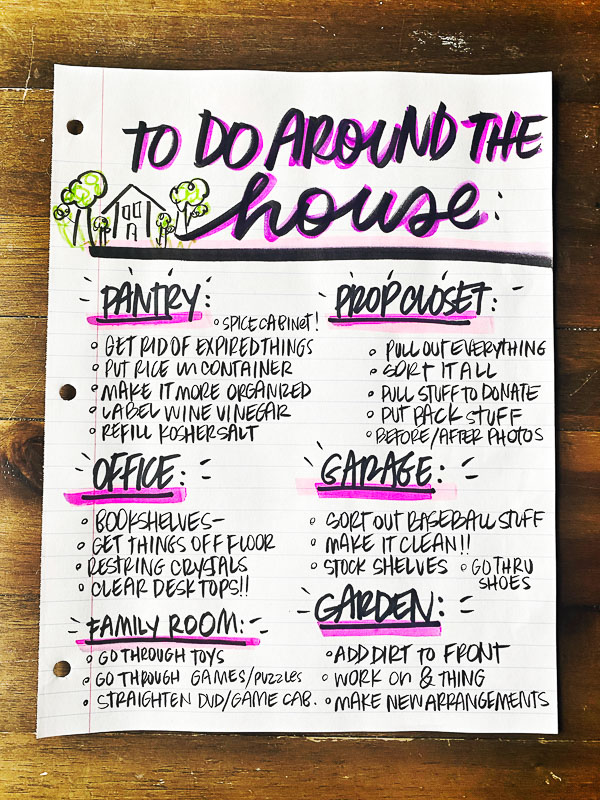 I've already completed my Prop Closet Project because I needed to channel my nervous energy.
You can see more if you follow me on Instagram.
and
for more lists!
Here's my boredom list. Maybe you'll find some inspiration there??!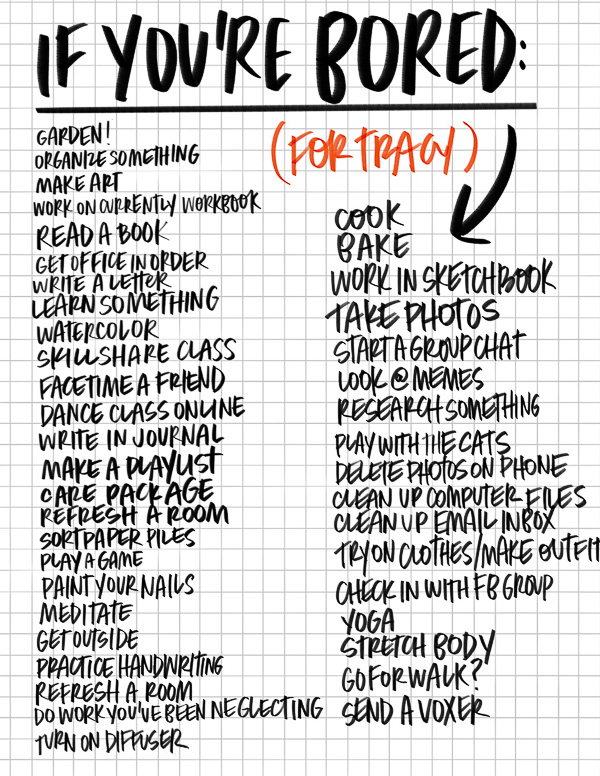 And if you need some ideas of how to cure boredom, I have some posts to inspire!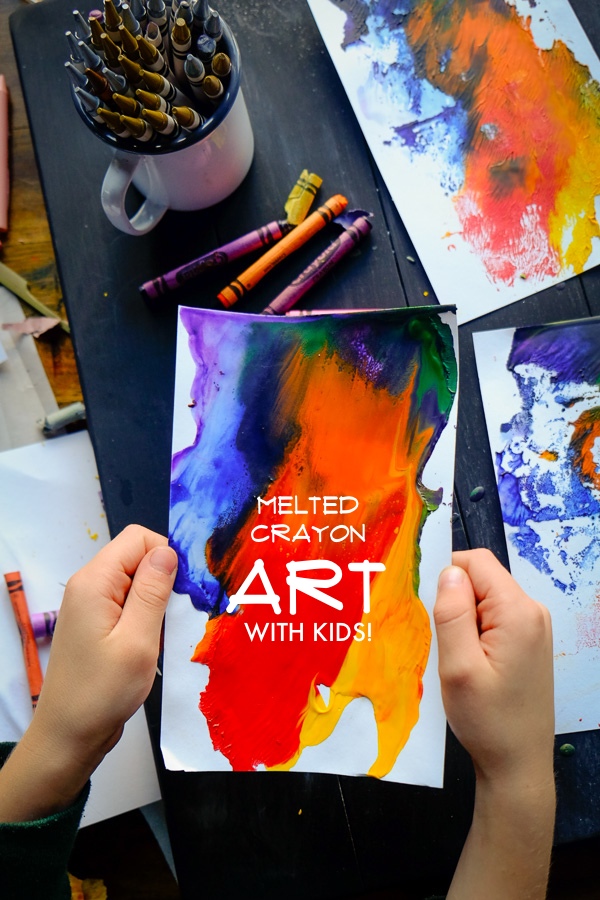 This is the only art activity that Cooper likes doing with me…sigh…but also YAY.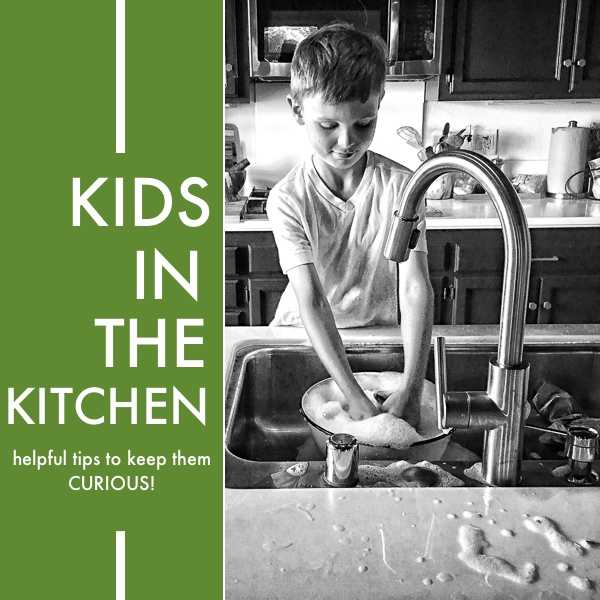 I've already had Cooper make his own lunch & breakfast while he's at home.
We have a lot to be thankful for, mostly OUR HEALTH!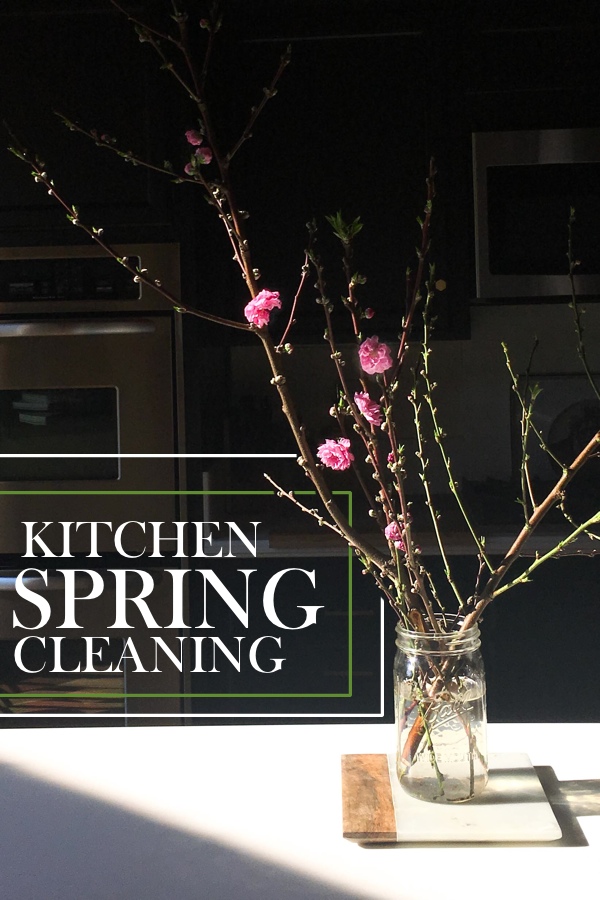 I'll probably be working on this soon!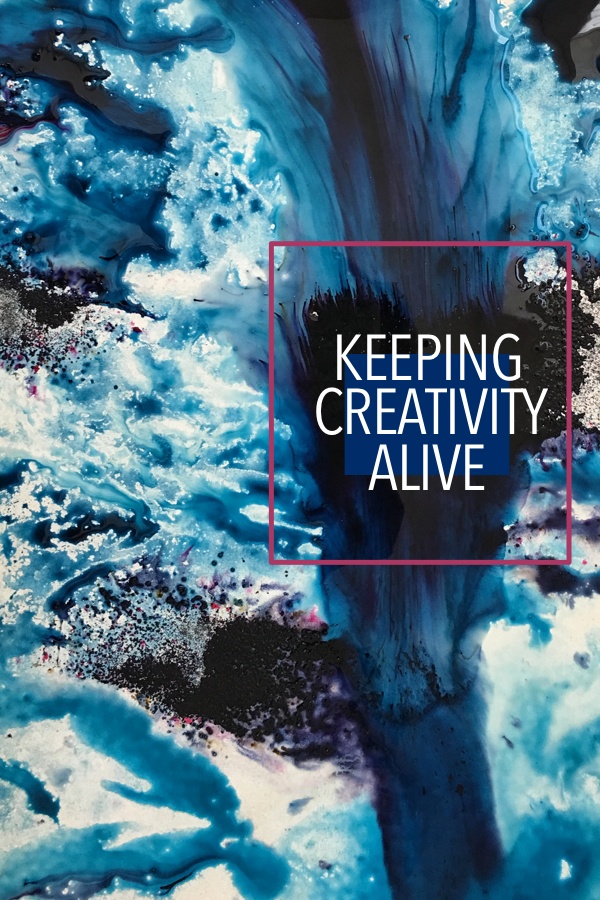 All the things I like to do to get myself out of a creative rut.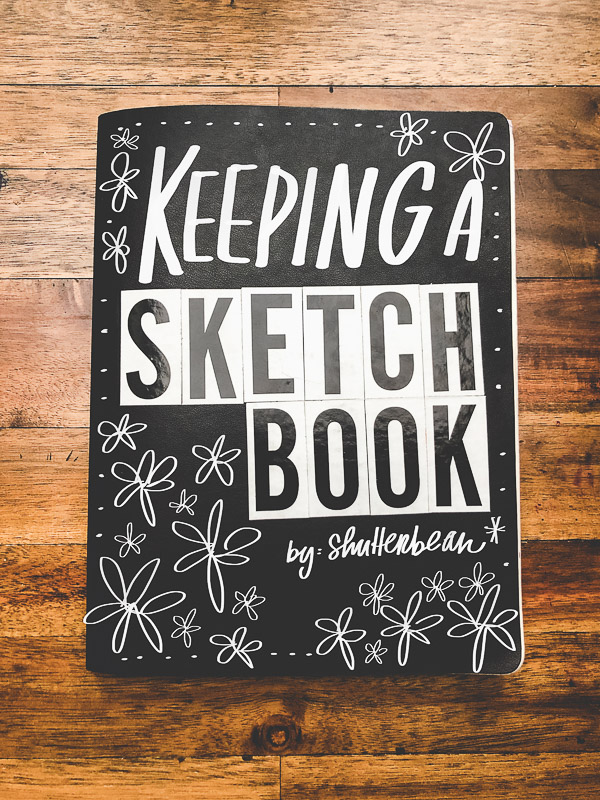 I'll be working in mine and in my Currently Workbook too!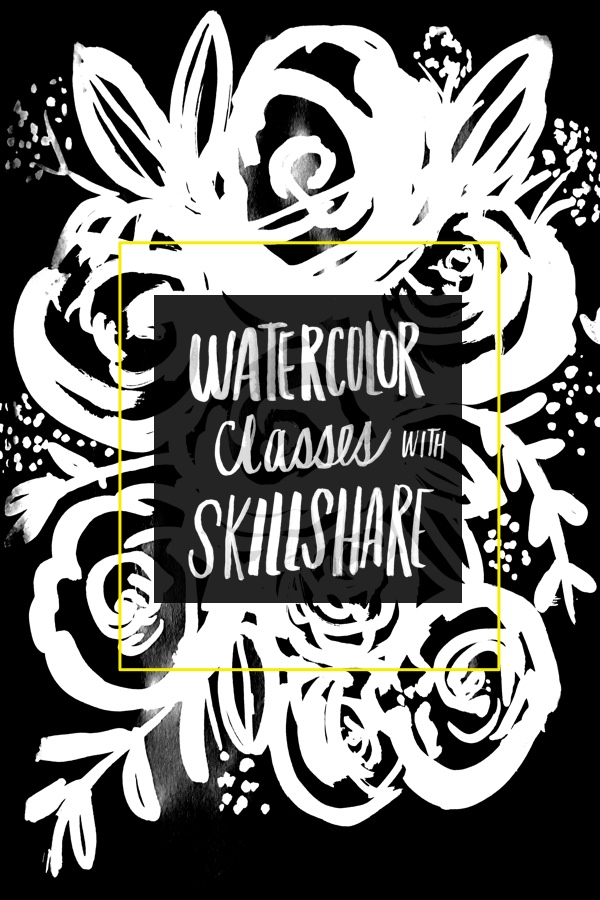 I'm definitely busing out my watercolor kit and painting this week.
Speaking of Skillshare….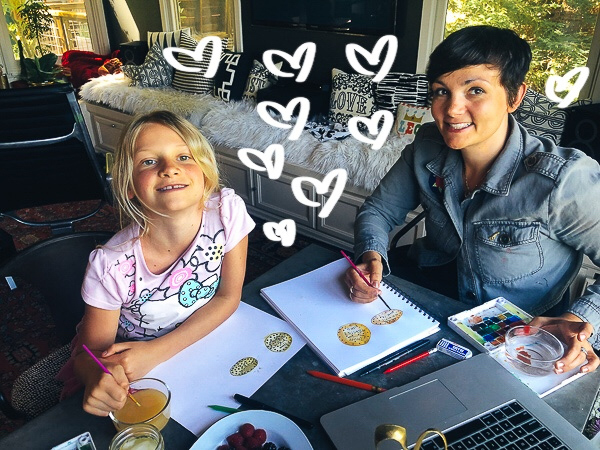 The biggest gift you can give a child is your undivided attention and TIME!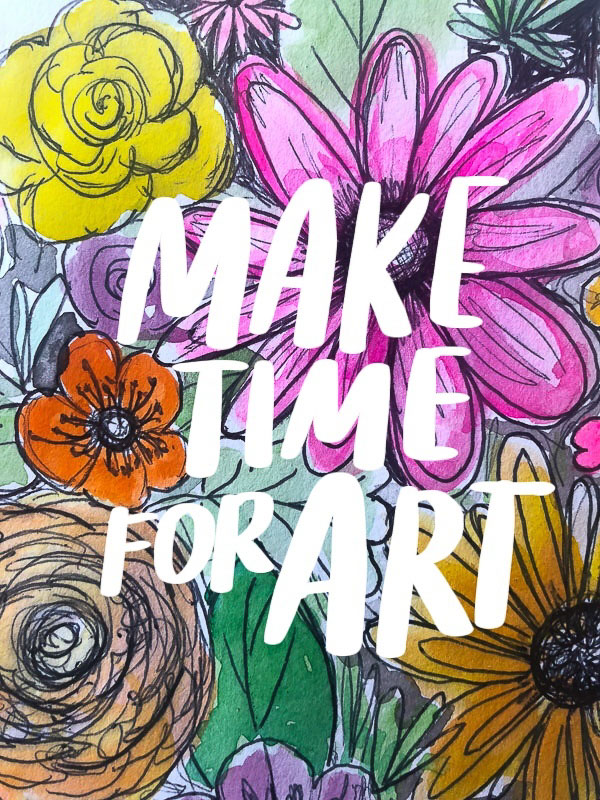 If you wanna see some of my favorite art supplies…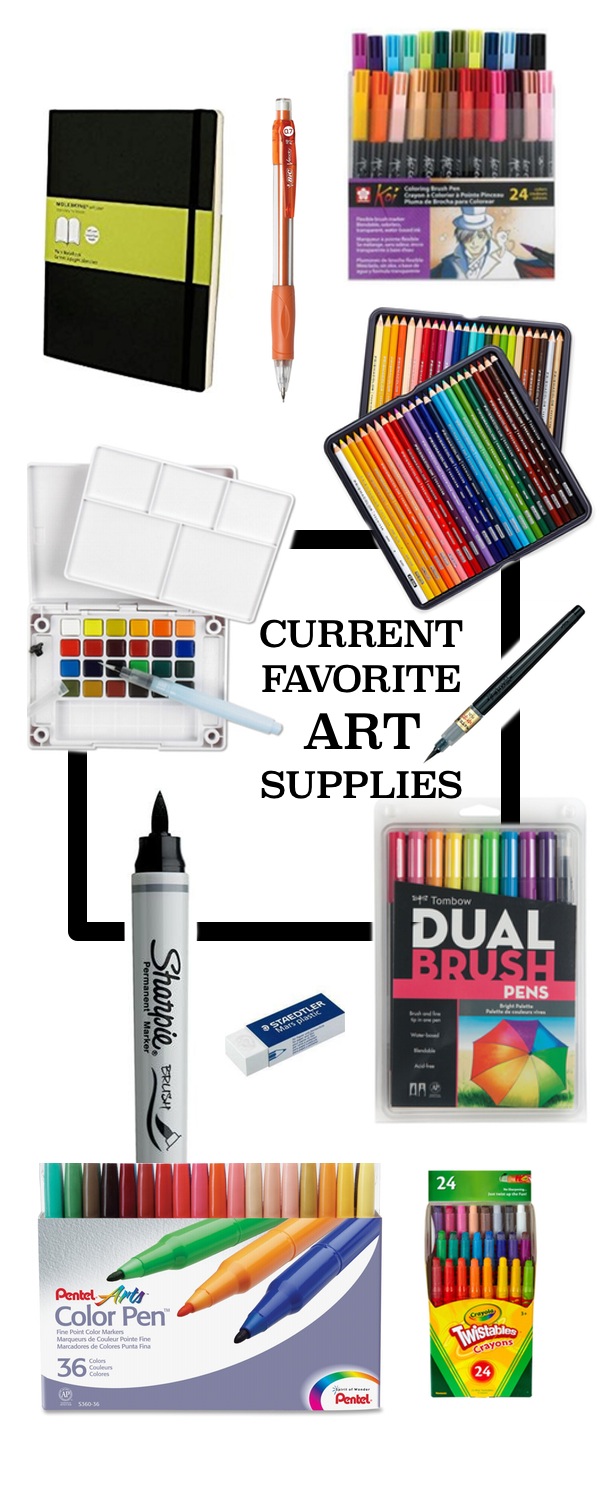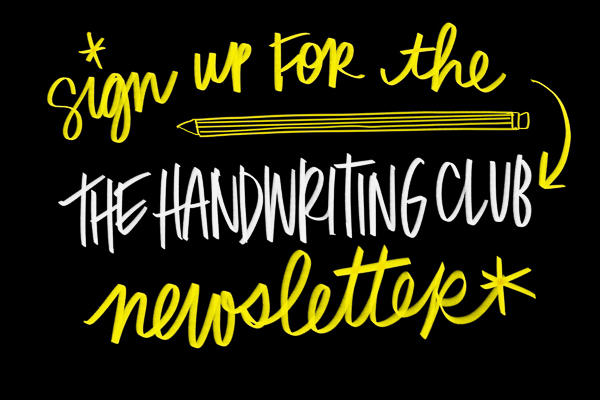 If you want an IF YOU'RE BORED TEMPLATE like the one above, sign up for my newsletter below and you'll get the link!
Share your lists with me on @shutterbean & @thehandwritingclub
Good luck not being bored!!
Oh! I almost forgot. I have so many LISTS FOR YOU TO ENJOY!
I'm rooting for us!