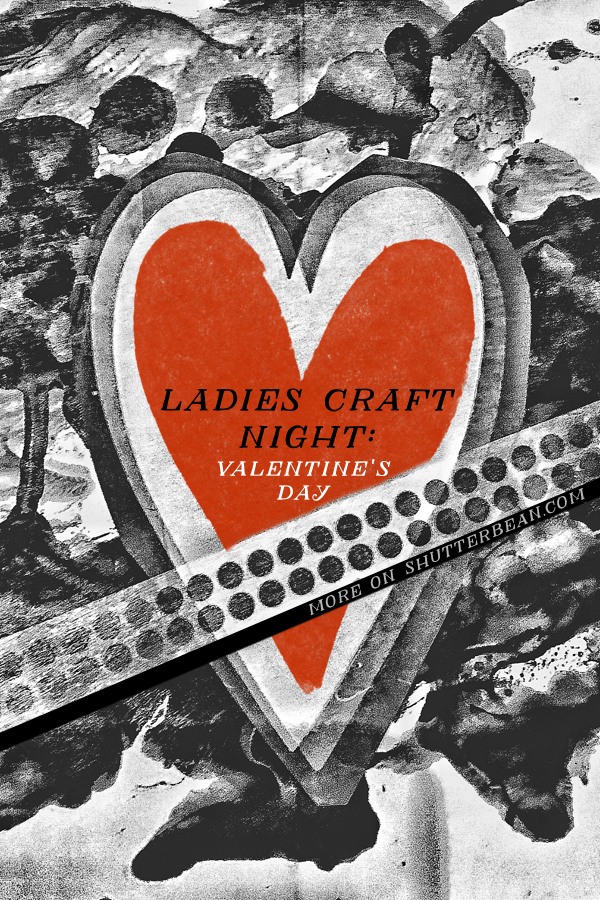 In 2016, I put together a ladies craft night with coloring books.  It was FUUUUUN and I was hooked on the magic we made.
I'm hoping that 2017 brings more and more ladies craft nights!
How do you plan a get-together??? You start with a TO DO LIST: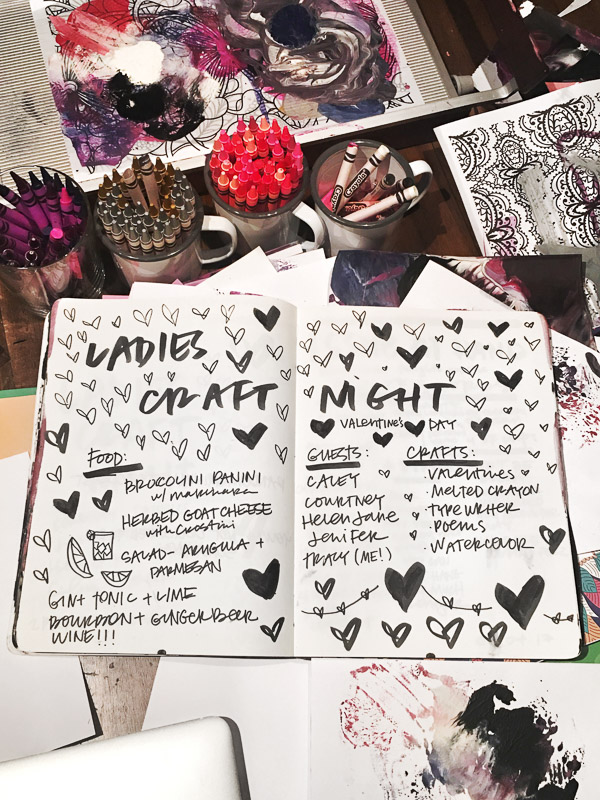 ART + FOOD + SPIRITS + LADIES= Ladies Craft Night
Valentine's Day edition!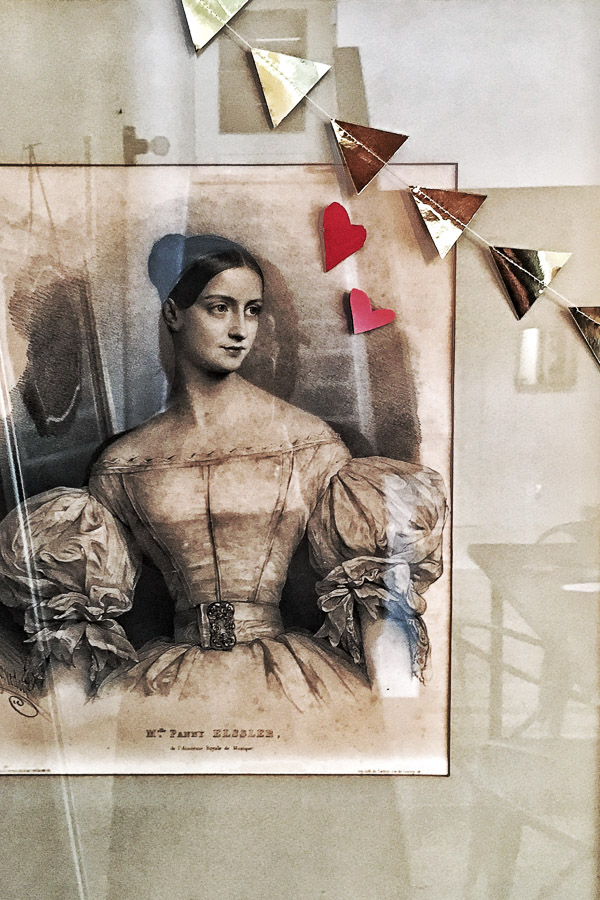 THE MENU:
Cheese + Crackers/ Mixed Nuts
Gin + Tonics / Gin + Ginger Beer (and lots of lime!) (also bourbon)
heart shaped cookies & crackers
Vanilla Cake with whipped cream + fresh raspberries
GUESTS:
Caley (childhood bestie!)
Tracy (that's me!)
CRAFTS:
Valentine's cards
poems
watercolors
paper fun!
A little trip to Trader Joe's on a Saturday morning.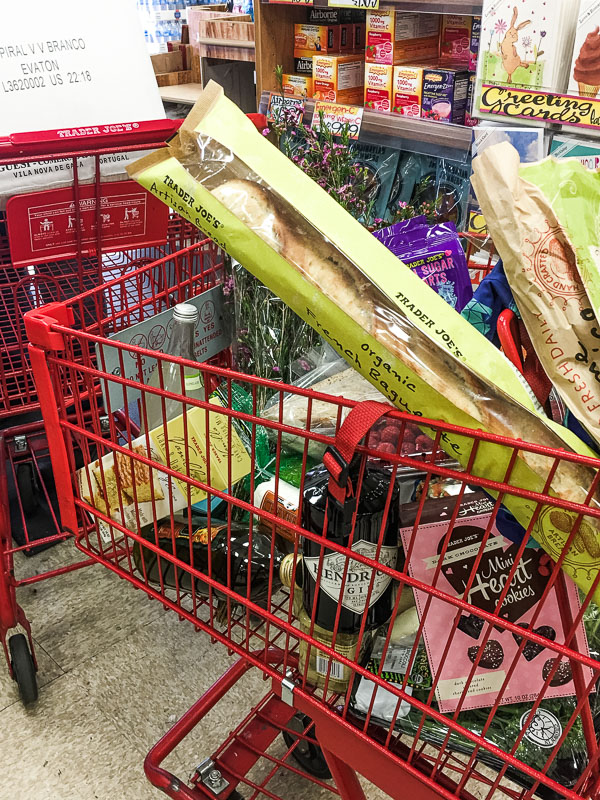 Some of my favorites + some heart shaped sweet things!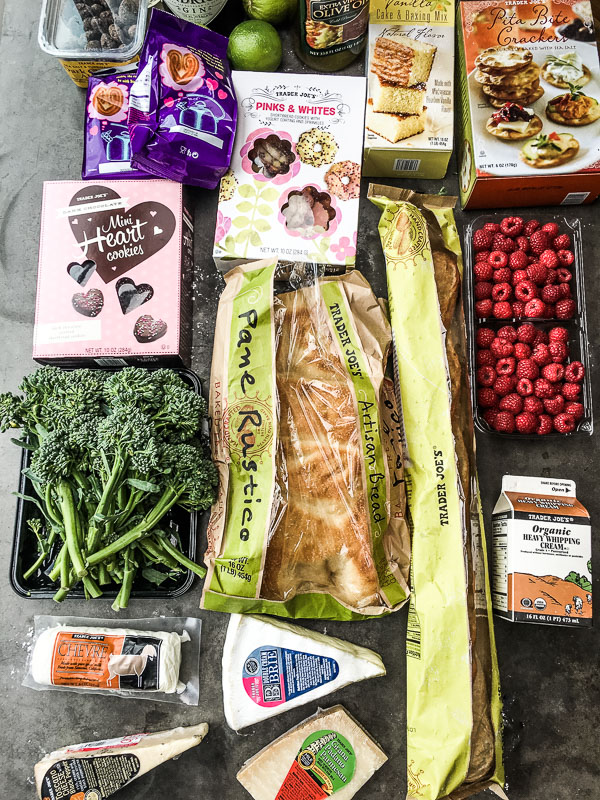 Before everyone came over (5 of us total) I did a little decorating.
Hearts galore.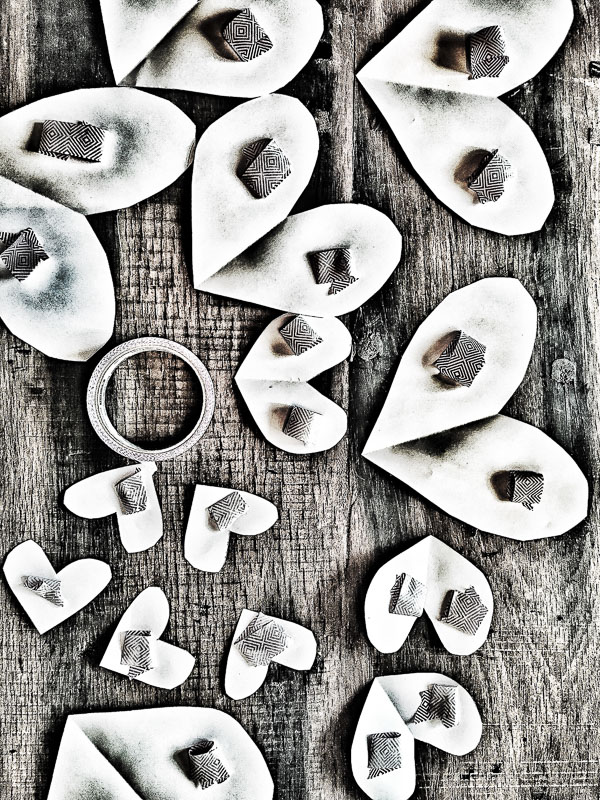 Here's a little bar I set up.
Help yo'self.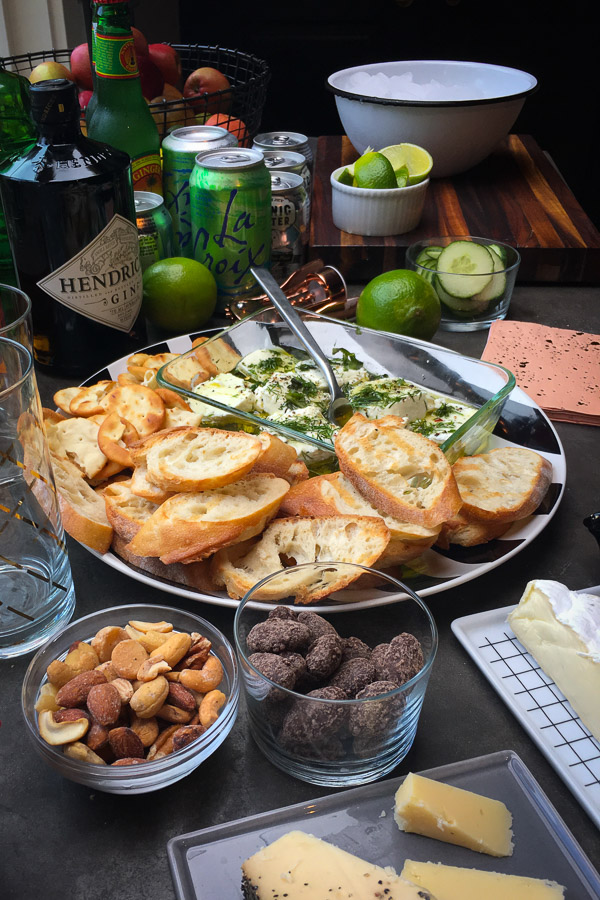 Don't mind if I do….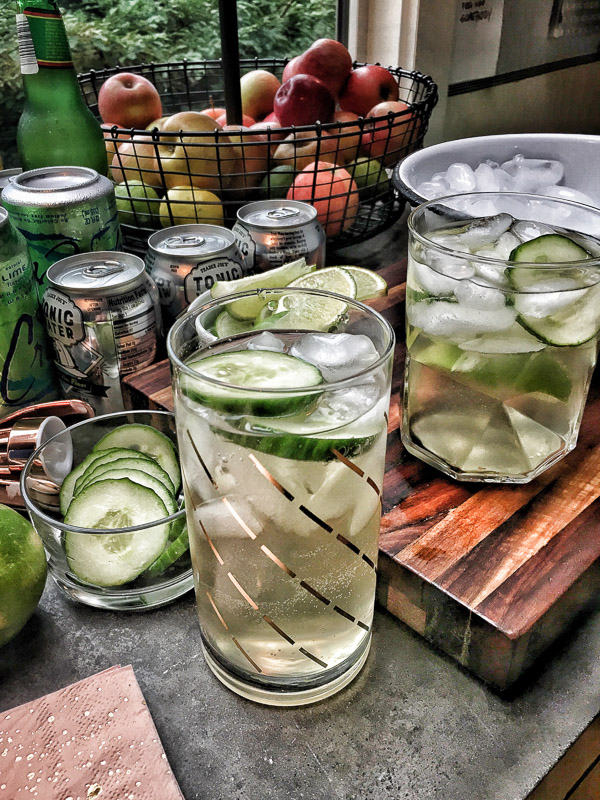 Table before:
Cats were interested in helping….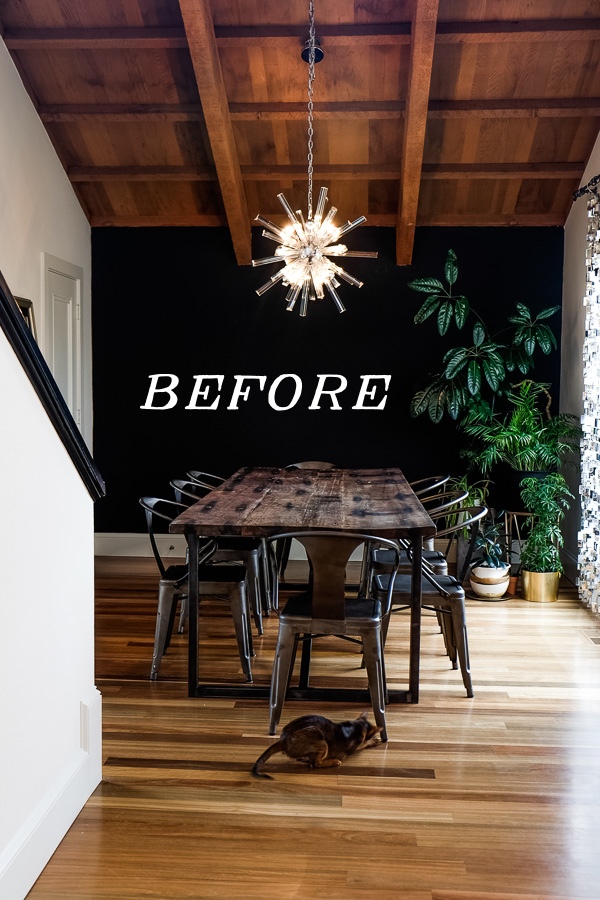 AFTER!!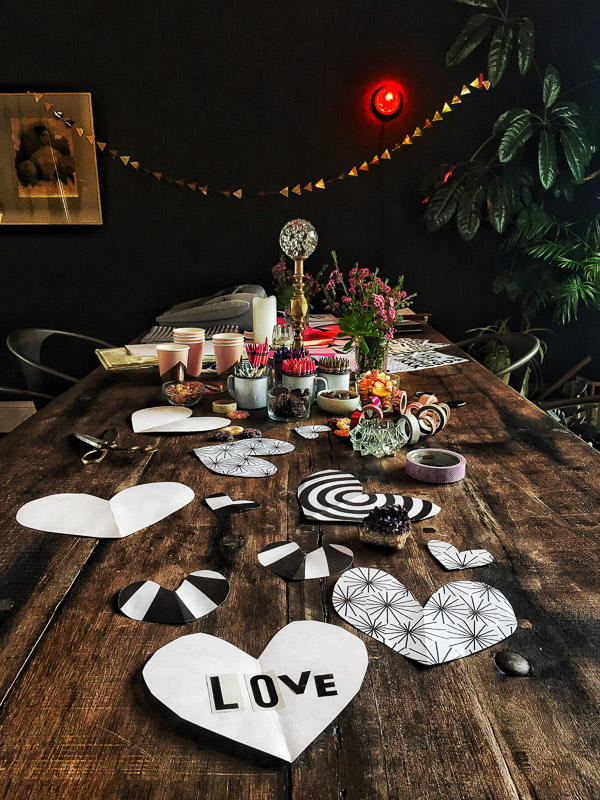 Even my little framed lady print got some hearts.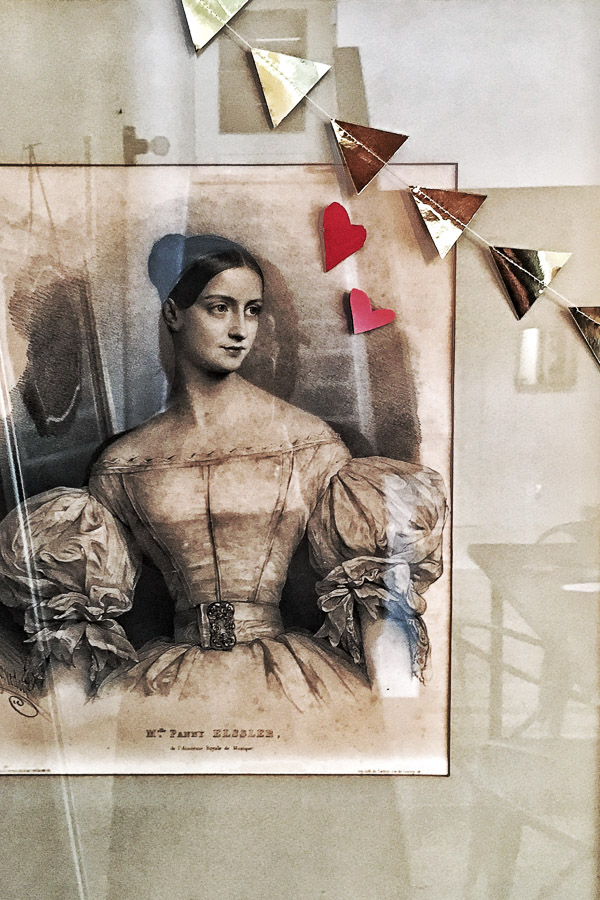 Here's the table!
I kept it pretty simple. Just the right amount of feminine touches for my taste!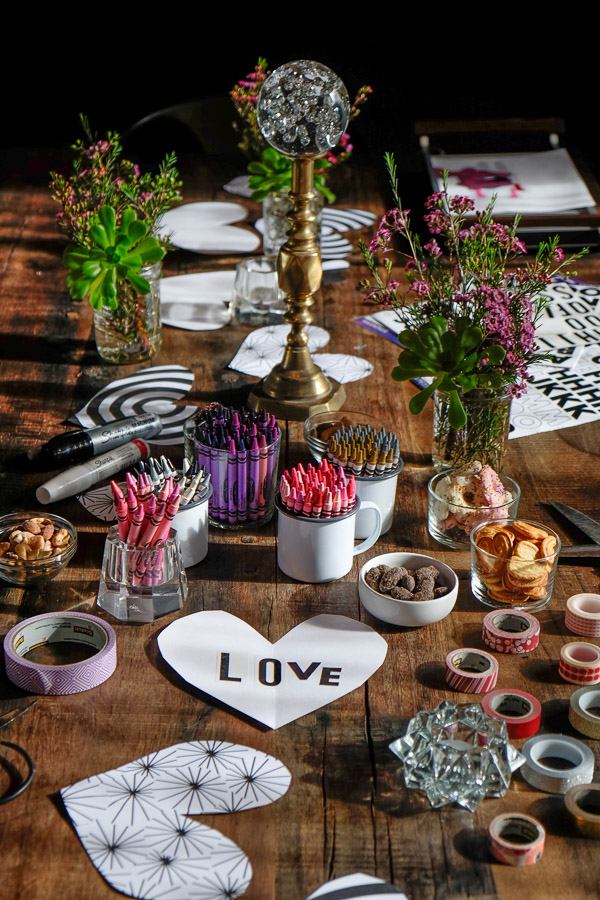 I wanted to show the ladies how I melt crayons on a hot tray and I pulled out my typewriter so we could type on cards and make poems.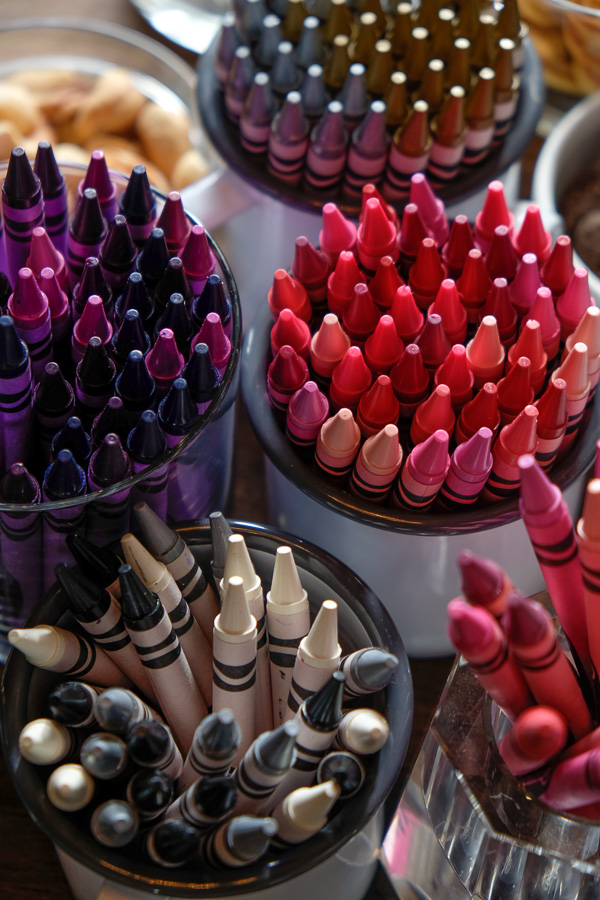 From above!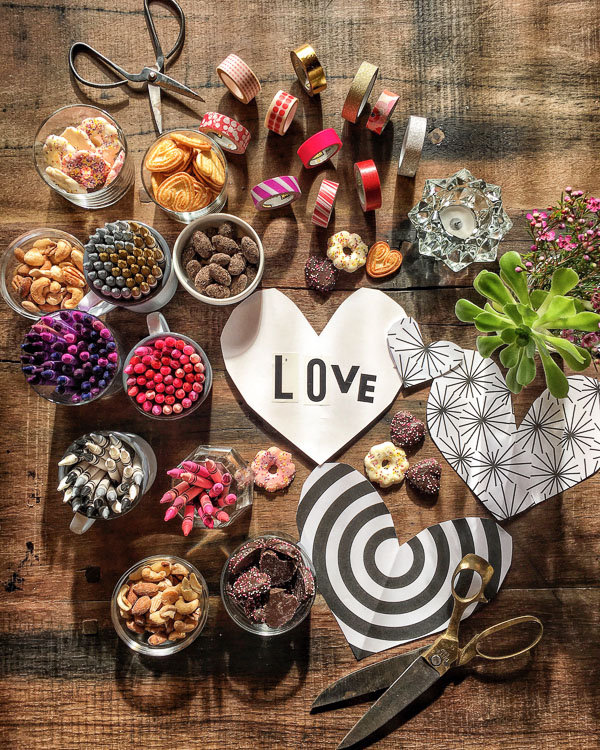 I filled the table with fun stuff like paint swatches, different card stock papers, letter stickers & my fortune telling birthday book.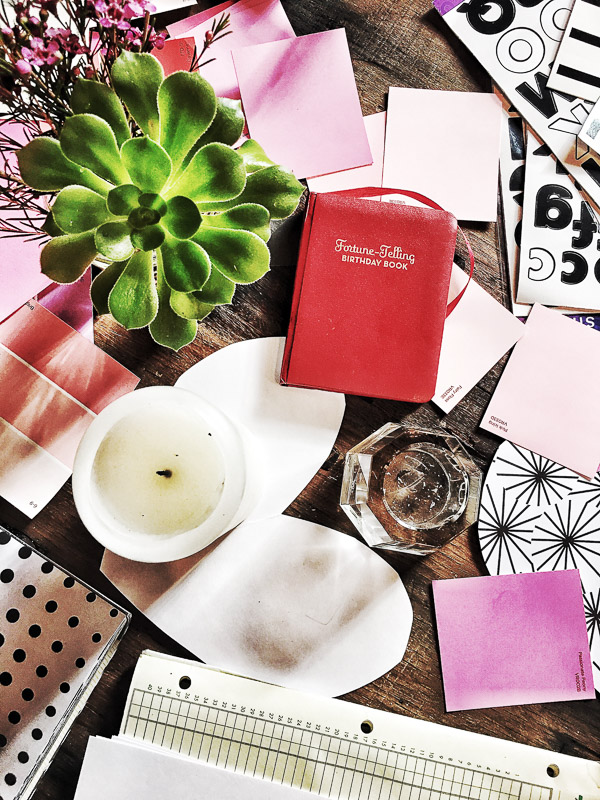 Let us not forget all the sharpies!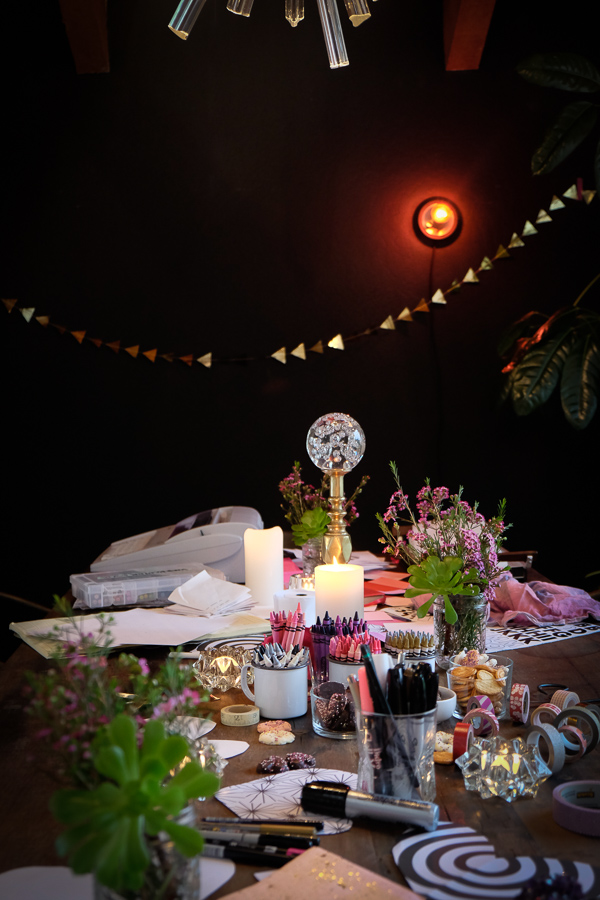 Last picture I took before all the guests arrived!
Next time, I need to remind myself to set up a tripod so we can get an action shot!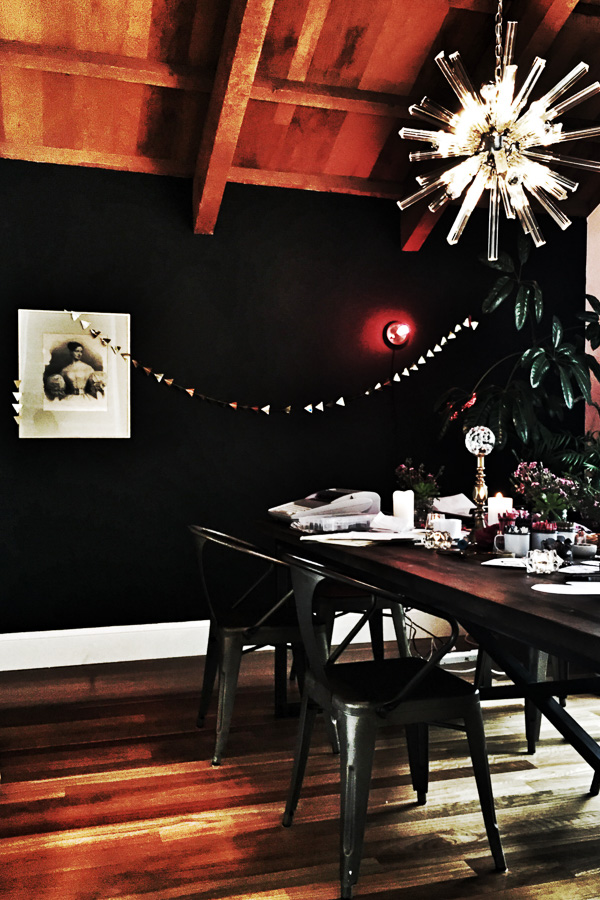 Something I made: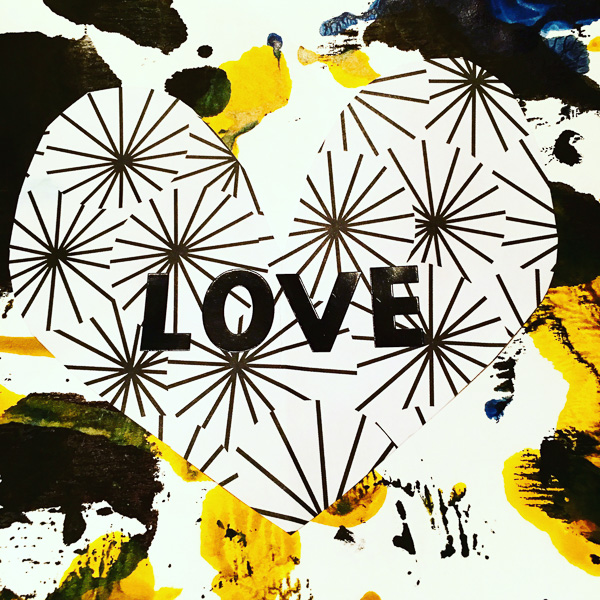 Helen Jane knows alllllllll about Sexy Time.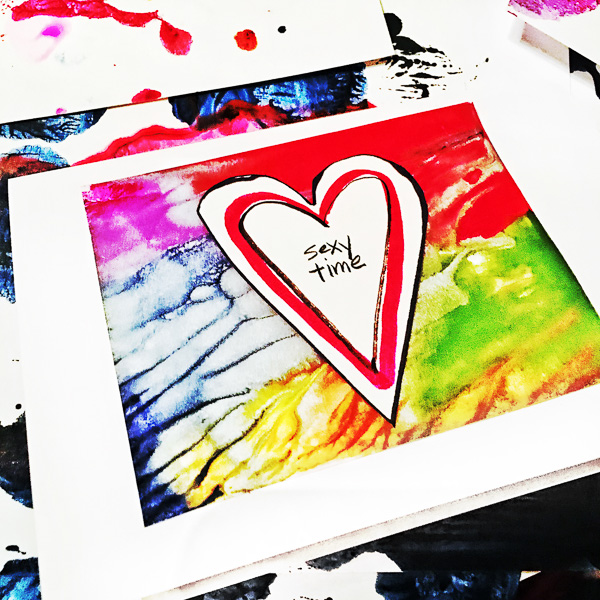 A legit frenzy!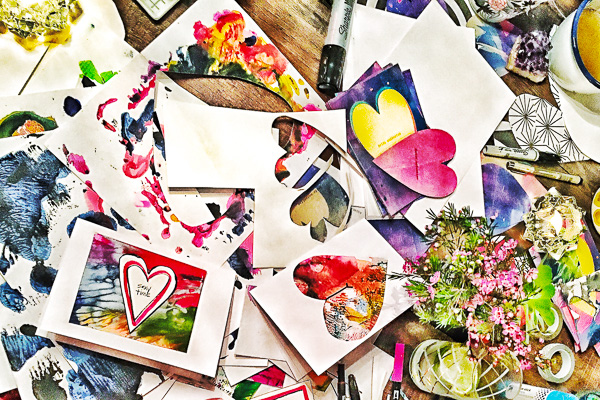 Courtney brought some cute Valentine's she made for us to re-purpose.
It was fun to see what everyone was working on.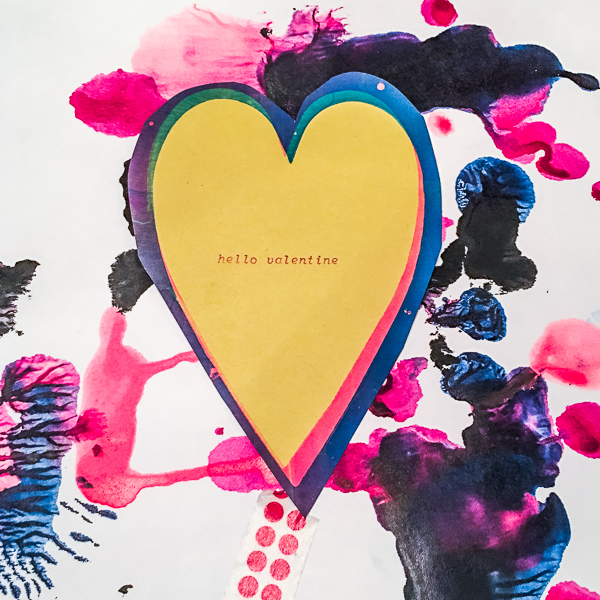 Caley loved melted crayon and made this!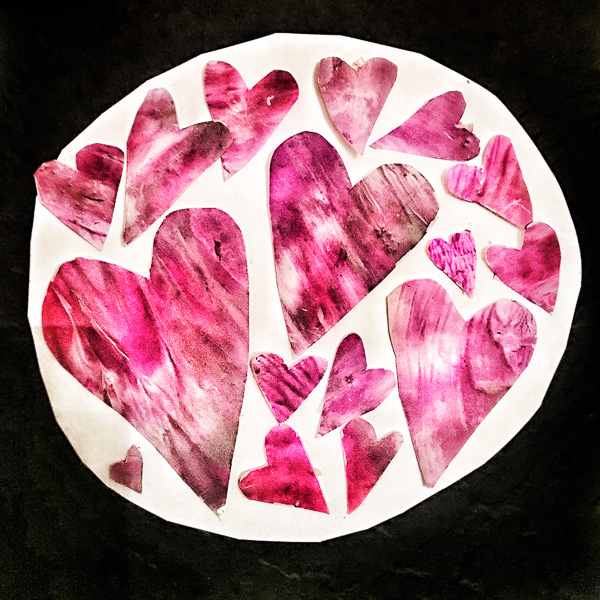 Jen blew me away with this one!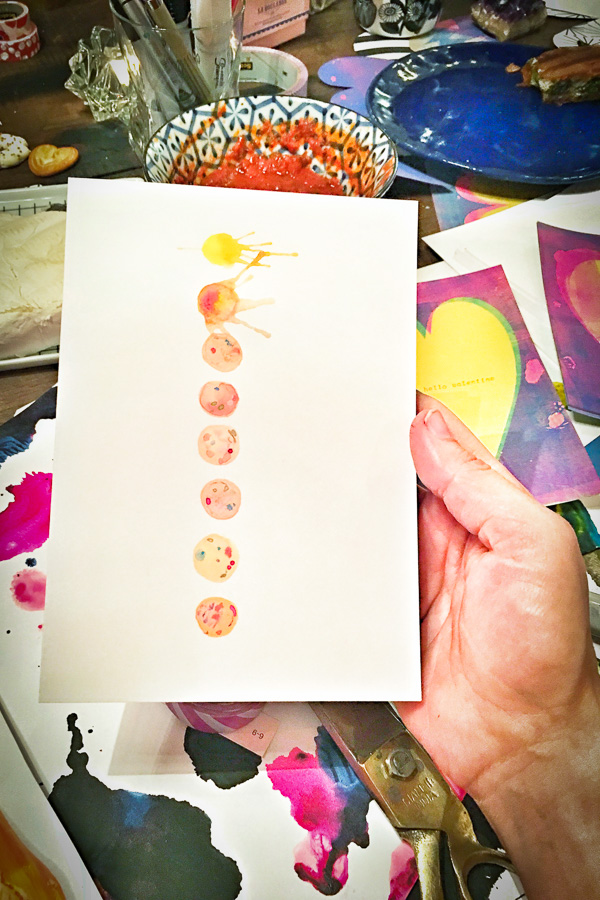 I've always wanted one of Courtney's painted ladies and now I have one!!!!!!!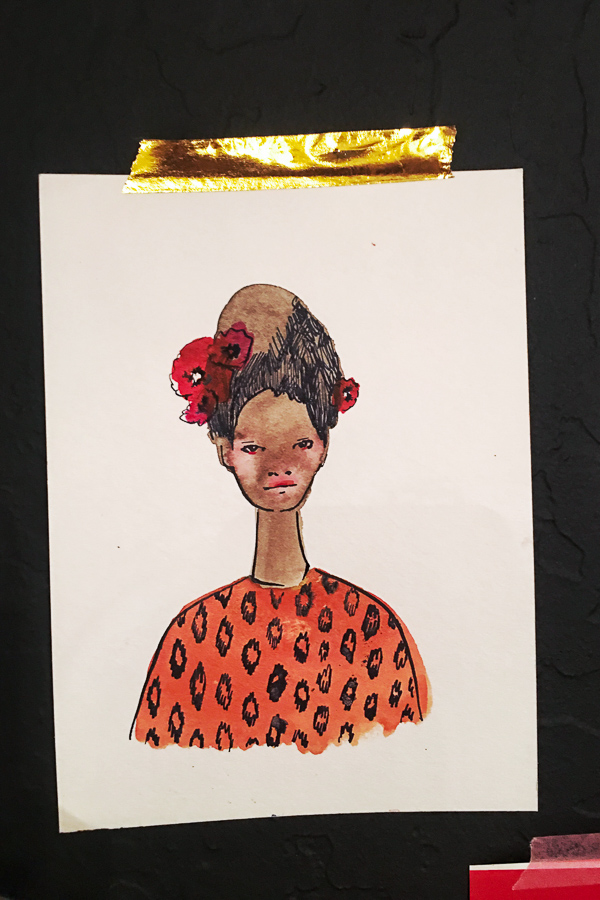 Lots of laughter. Lots of drawing. Lots of cheeeeeeeese and gin!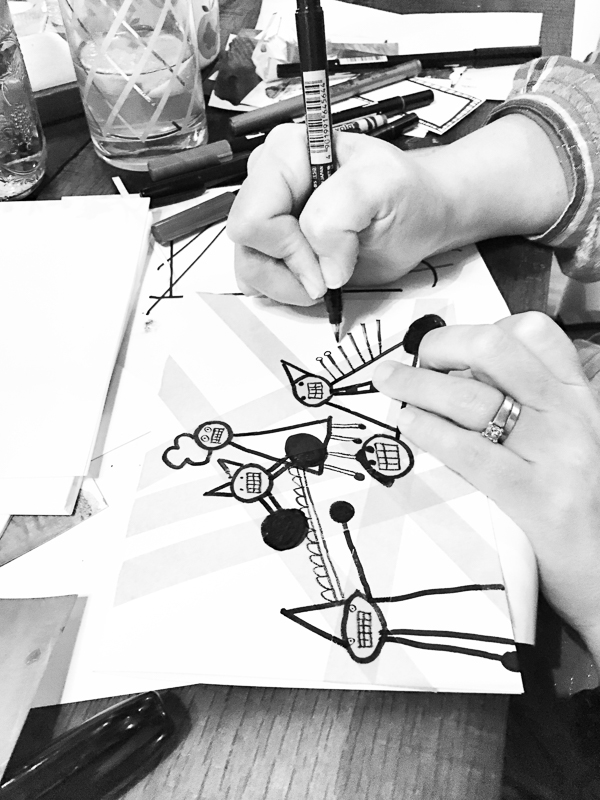 Paper! Scissors! Ink!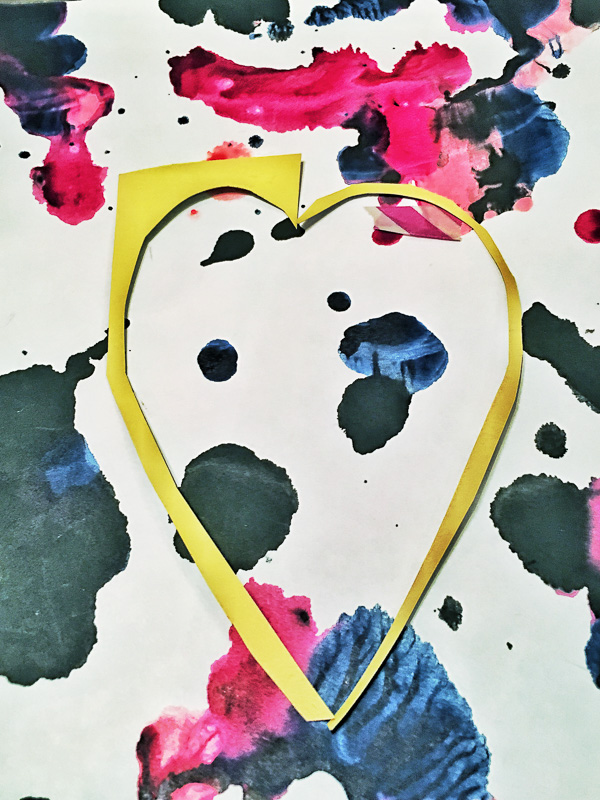 I love it when you can barely see the table.

A glimpse of the aftermath (I still have some straightening to do!).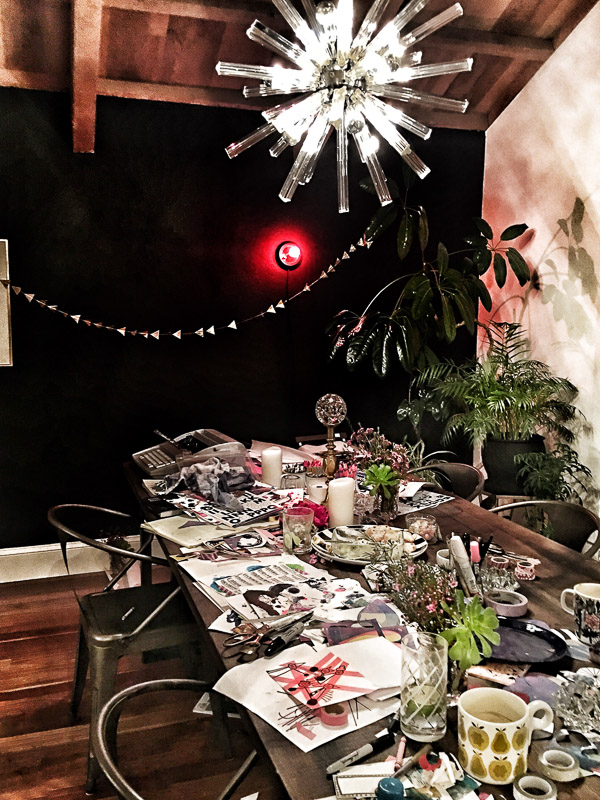 I put some of the fun things we made up on the wall.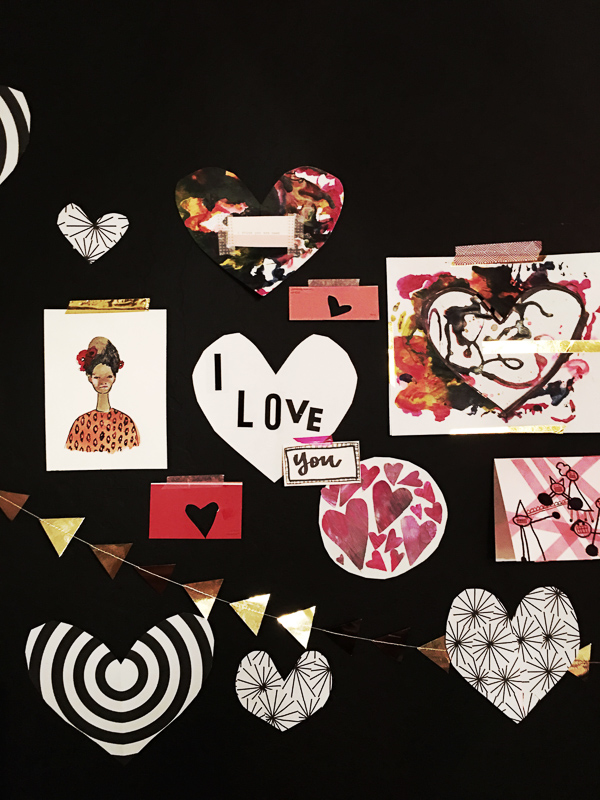 One of mine. Hehe.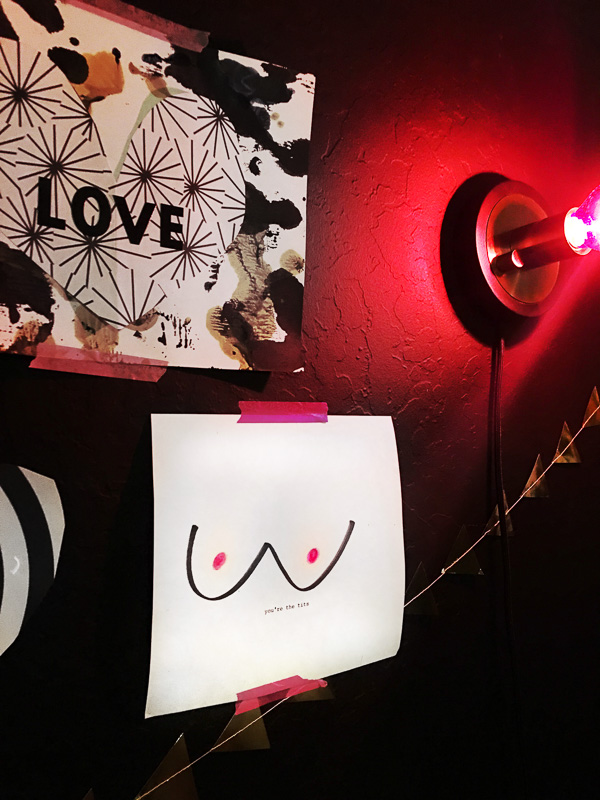 Magic was made! Now my dining room is decorated with a Valentine's Day vignette.
I looooooove it.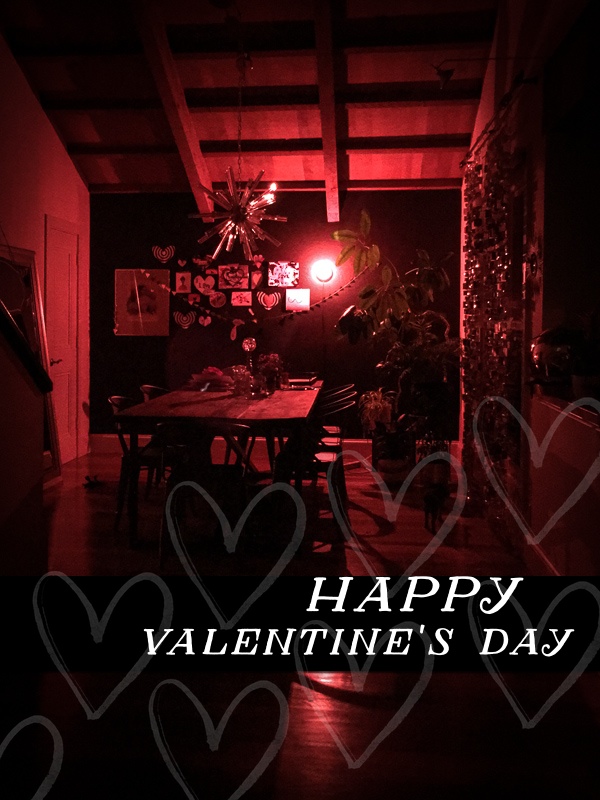 Can't wait to plan our next one!
Hope this inspires you to put together a little Ladies Craft Night of your own.
xoxoxo,
Tracy