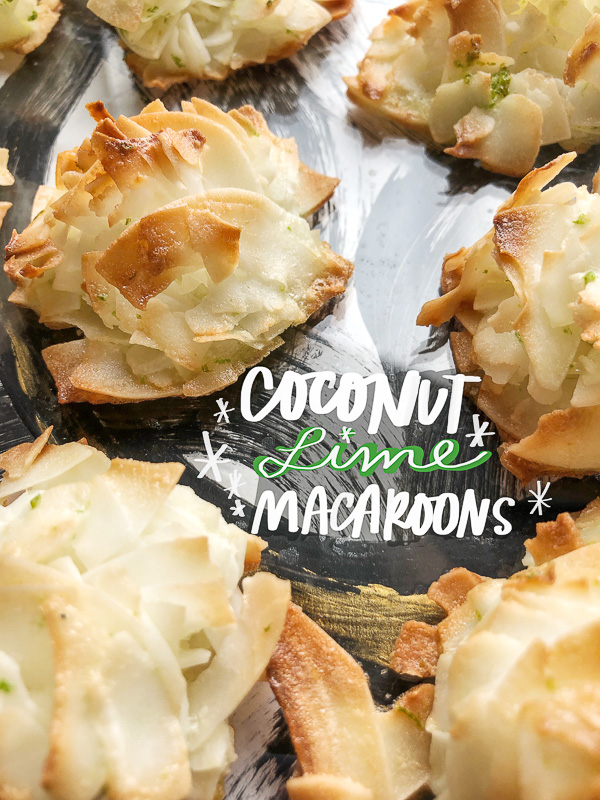 In the last two years, I let all of my magazine subscriptions lapse except for Bon Appetit
. I think at one point I had something like 5 magazine subscriptions?  As an adult who must manage the mess of myself (real talk) and my family, magazines just pile up in stacks that I have to manage and I don't have the headspace to deal with them anymore. How the heck did I ever manage that much paper in our house?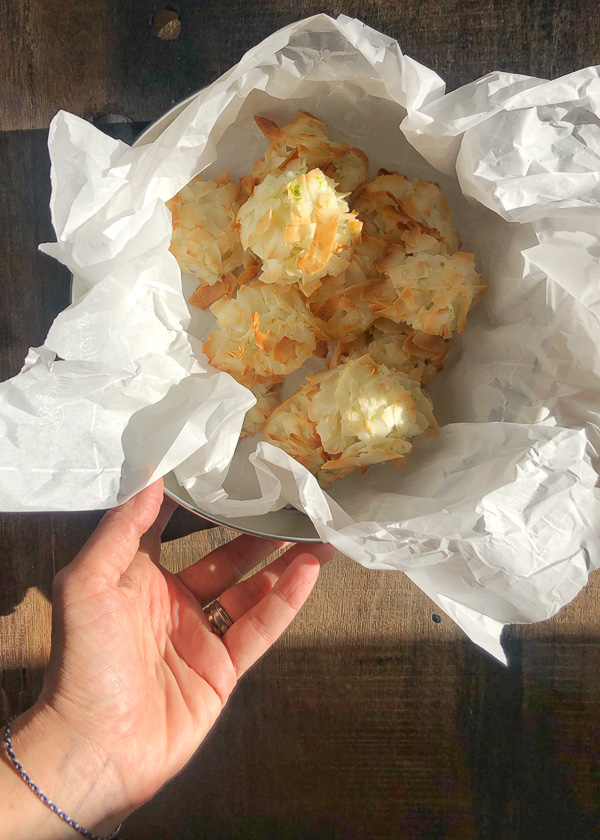 To be honest, I have enough ripped out recipes in a folder in my office that could last a lifetime. I stopped actively looking for recipes once Pinterest stepped in. I don't think I really even look at the recipes on Pinterest.  I sometimes spend a ridiculous amount of time collecting pictures of ideas that will ultimately stress me out that I'm not putting out new AMAZING content fast enough.  We have so much information at our fingertips these days! It makes the passing of time feel frenetic.  The holidays and the end of the year processes add a million other layers of stress on top of it.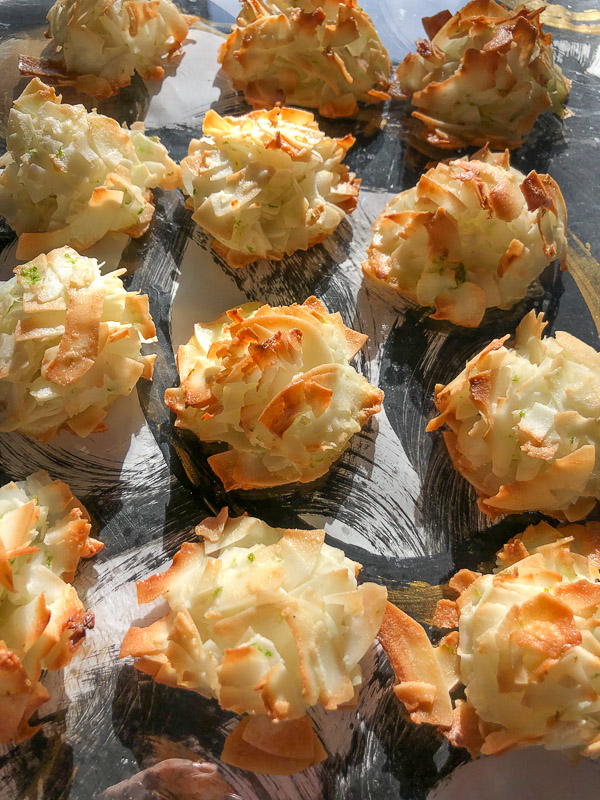 This Coconut Lime Macaroon recipe from Bon Appetit has been popping up in my recipe folder for the past 5 years. The page I tore out didn't have a photo, just the recipe.  With the coconut shavings I have stashed in my pantry and the leftover limes from the week, the time was right for me to make these cookies. One less paper in a pile to keep!
Too bad I waited soo long to make this recipe from my recipe hoard. They're incredible!  Slightly chewy and slightly crispy with toasted coconut with hints of lime. They're light and delicate, which to me means danger.  Only in that, I'll probably eat three blindly if I'm not careful.
The holidays are about making people happy by being thoughtful. These are perfect for anyone on your list who is staying away from flour or isn't a fan of chocolate (we exist!).  I have a few coconut lovers in my life I can't wait to indulge with these!
Ingredients include: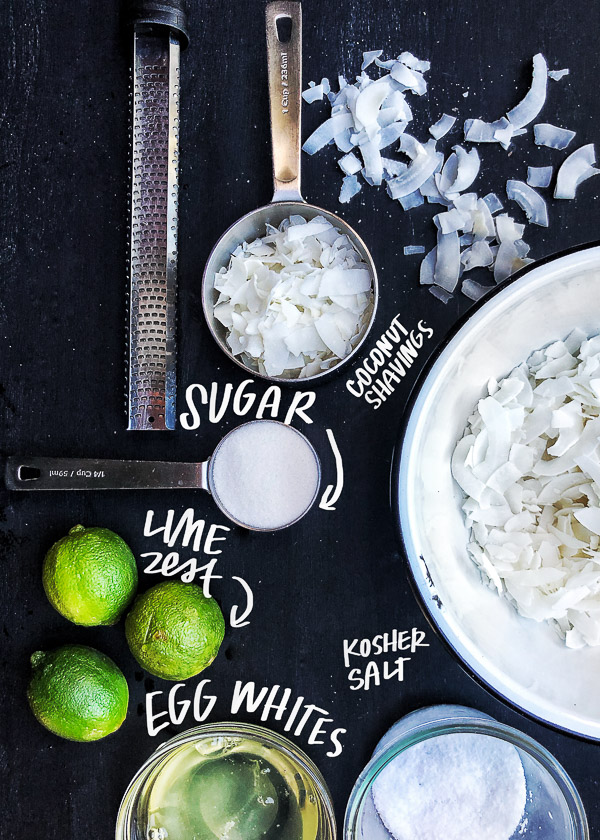 Microplane
zester FTW.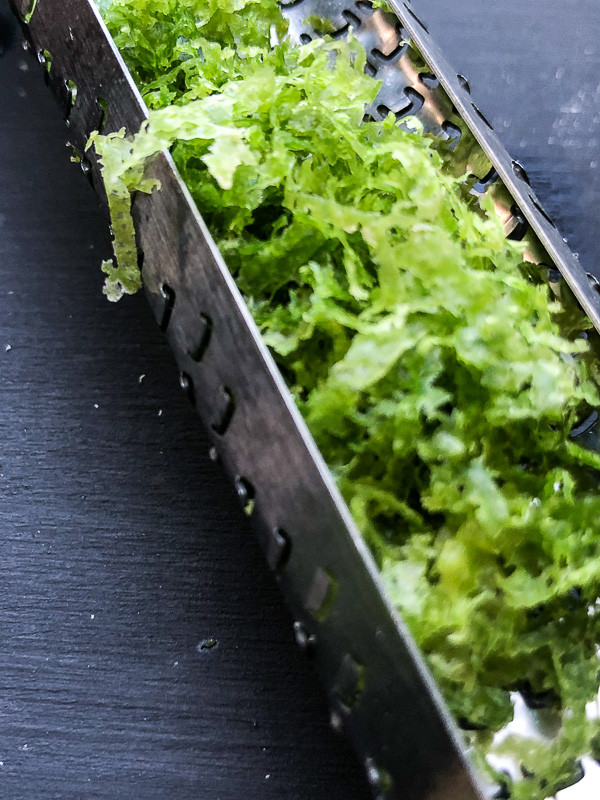 Egg whites are whipped with sugar until frothy.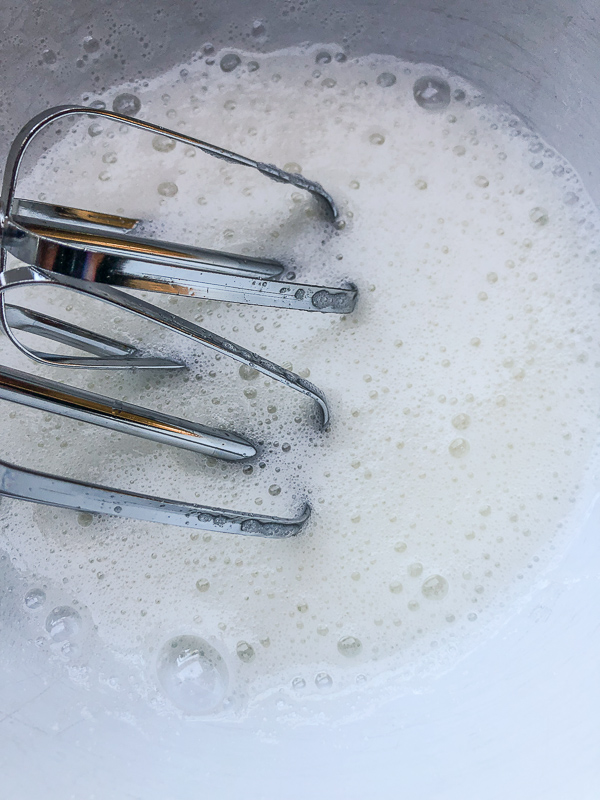 Coconut shavings go in.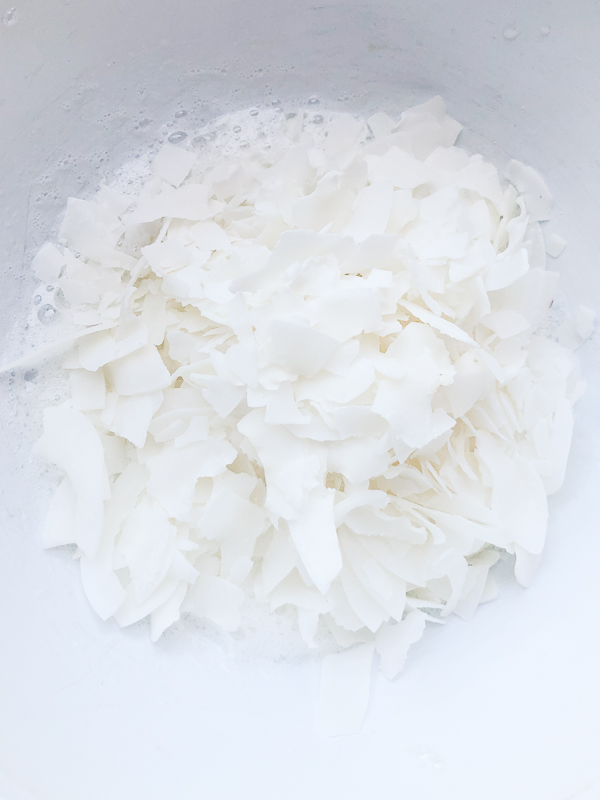 Followed by the lime zest.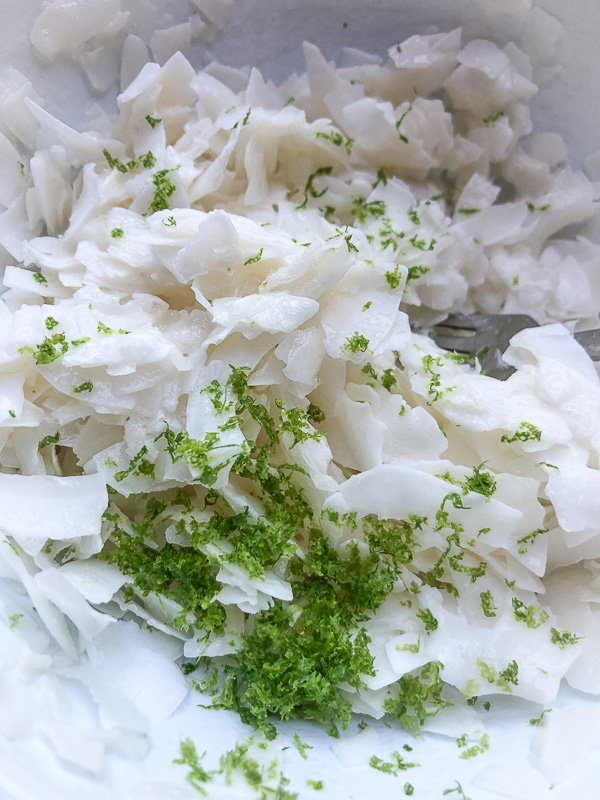 Clumps of goodness.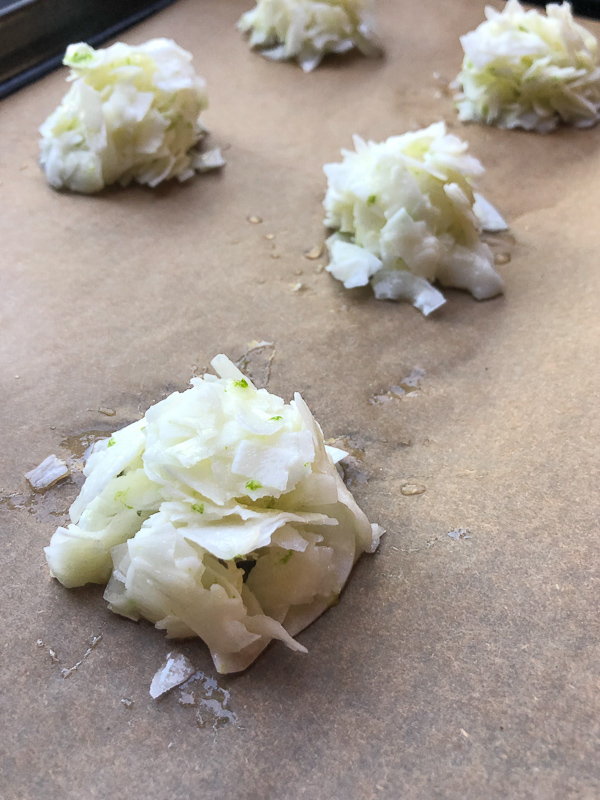 Turn into these golden beauties.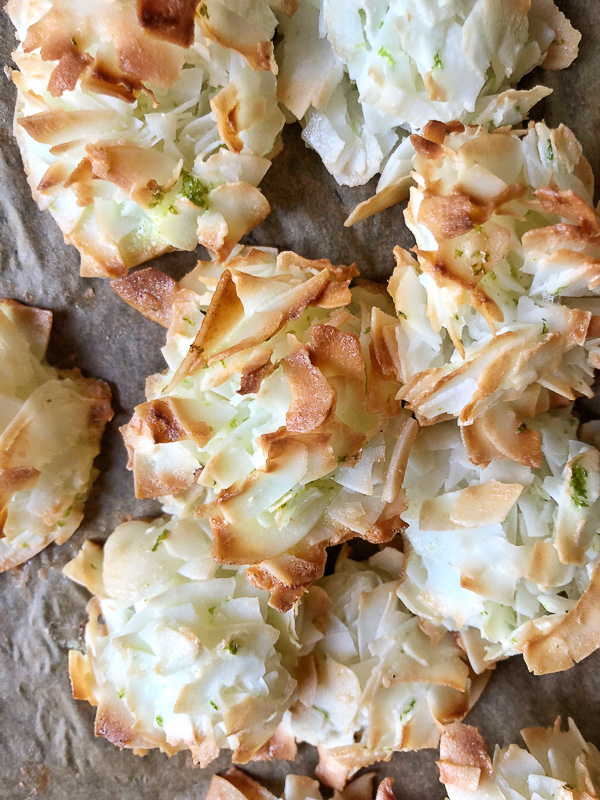 Package them up for someone special!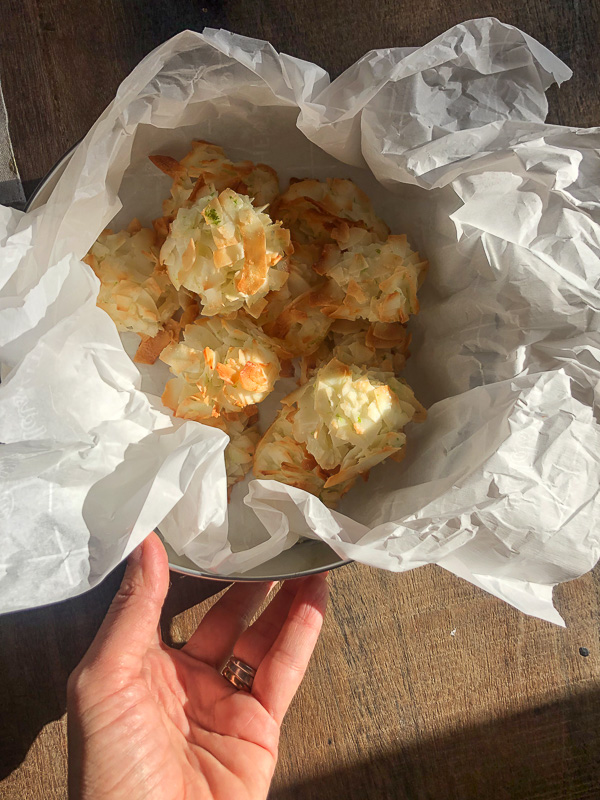 Save yourself a few!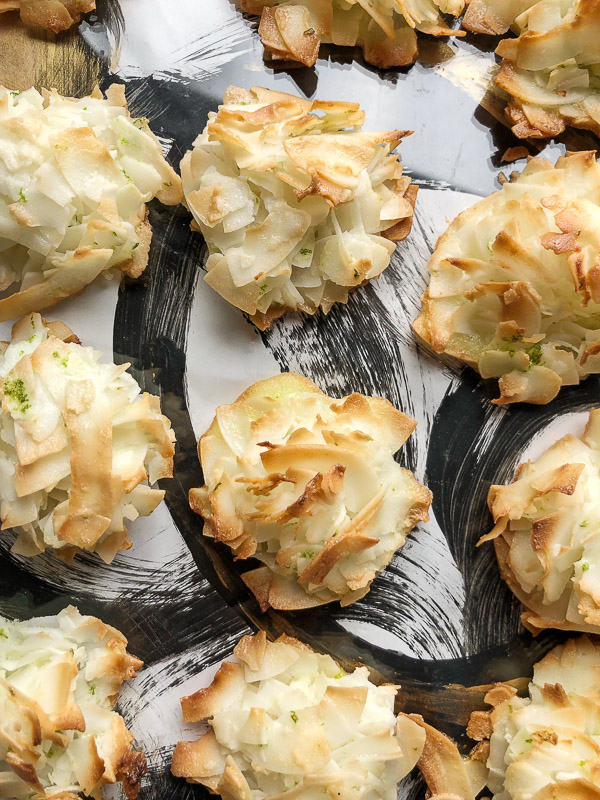 They're my new favorite cookie
Coconut Lime Macaroons

makes about 24
recipe slightly adapted from Bon Appetit

2 large egg whites
¼ cup sugar
1 tablespoon finely grated lime zest
¼ teaspoon kosher salt
7 oz. unsweetened coconut shavings (about 4 cups)

Place racks in upper and lower thirds of oven; preheat to 325F.  Prepare two baking sheets with parchment paper, set aside.

Whisk egg whites and sugar in a large bowl just until frothy. Whisk in the lime zest and salt. Add coconut to the mixture. Gently fold until ingredients are combined.

Scoop out heaping tablespoonfuls of the coconut mixture onto parchment lined baking sheets. Bake, rotating pans halfway through from top to bottom and back to front until golden brown, 15- 18 minutes. Let cool on baking sheets. Macaroons can be stored in an airtight container for a few days.