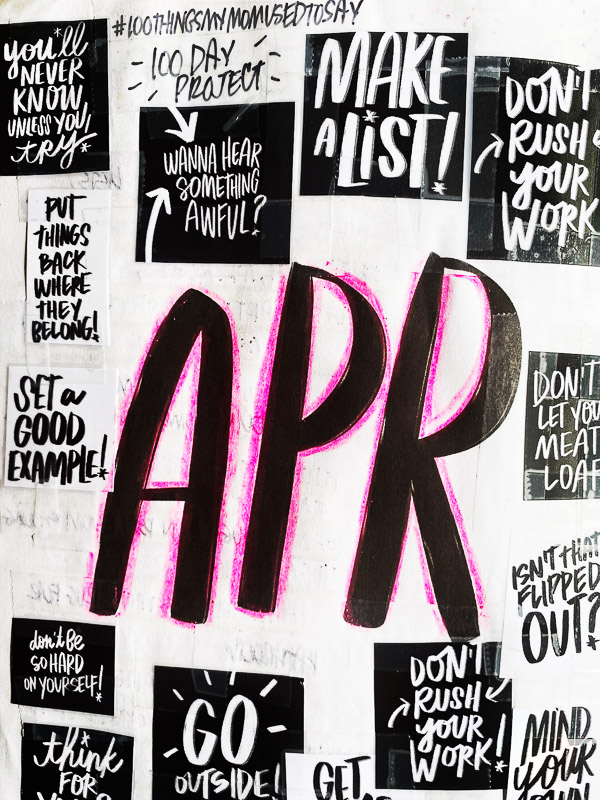 Currently April 2020
April can be summed up into two words.
BACK PAIN.
My sciatica acted up this month after doing a bunch of yard/housework and I have been laying on the floor all month. Actually that's not true. It's been three weeks. But, I finally got an appointment with my chiro. Things got better and now my knee hurts. It put a lot of my organizing plans on hold.
See also: The Body Keeps the Score
The 100-day project started in April. I decided to start hand-lettering things my Mom used to say.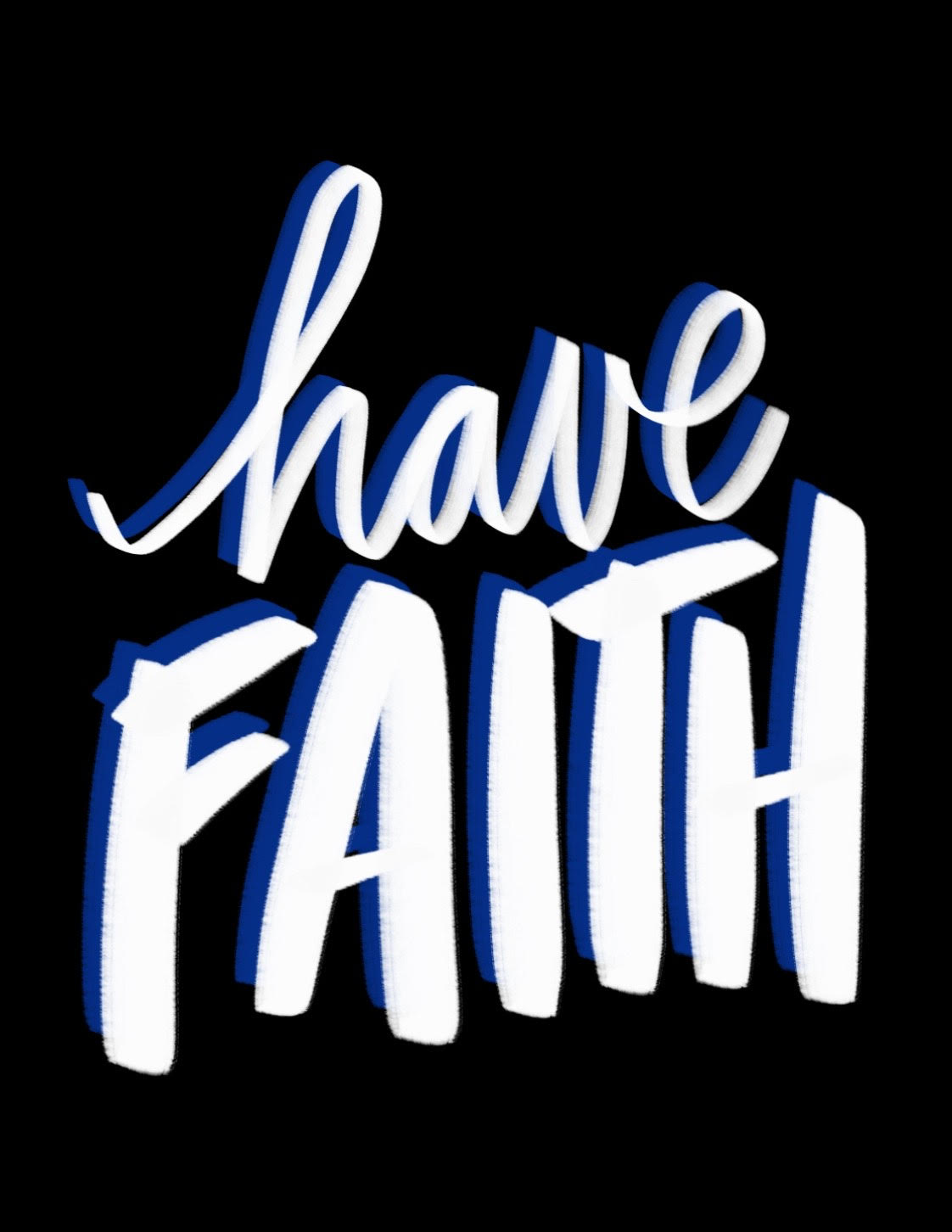 #100thingsmymomusedtosay (on my instagram!)
It's been a good way for me to remember how to Mom myself and process what's happening right now.
There were quite a few days this month where I WAS OVER IT ALL. I went out, got groceries, and then sat in my car, in the driveway for about a half-hour until I got out and went back into the house. Being at home feels like Groundhog's Day. I keep trying to clean my house and it never gets clean. My child will have about 5 outfit changes in one day and will leave his clothes all over the place. We are working hard to break that habit. I'm tired of hearing my voice say PUT YOUR CLOTHES AWAY. But the weather has been nice and we have a lot to be grateful for.
Let's check out the inside of my currently workbook: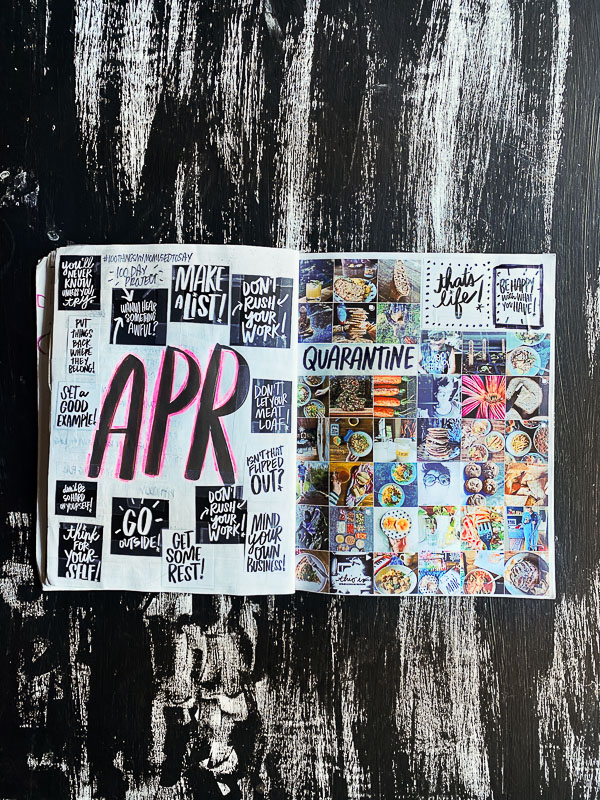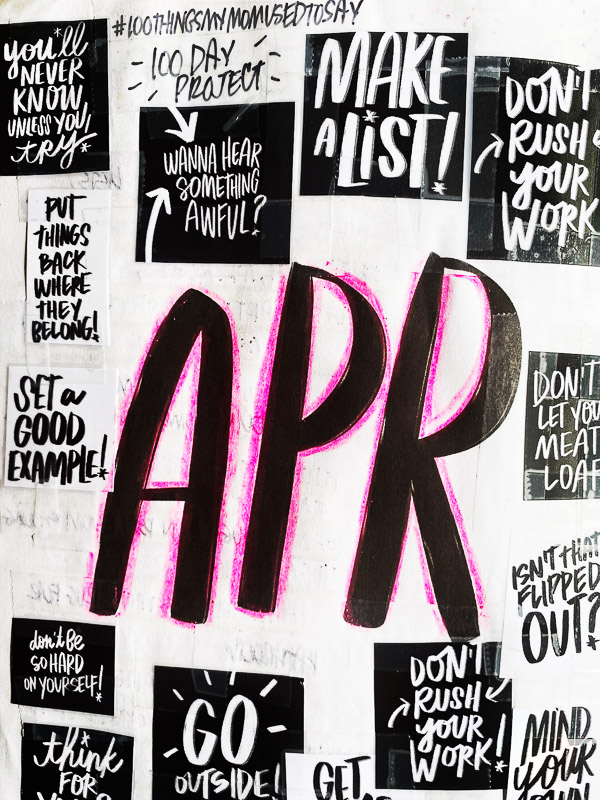 I printed out my Instagram feed & my lettering project for my workbook.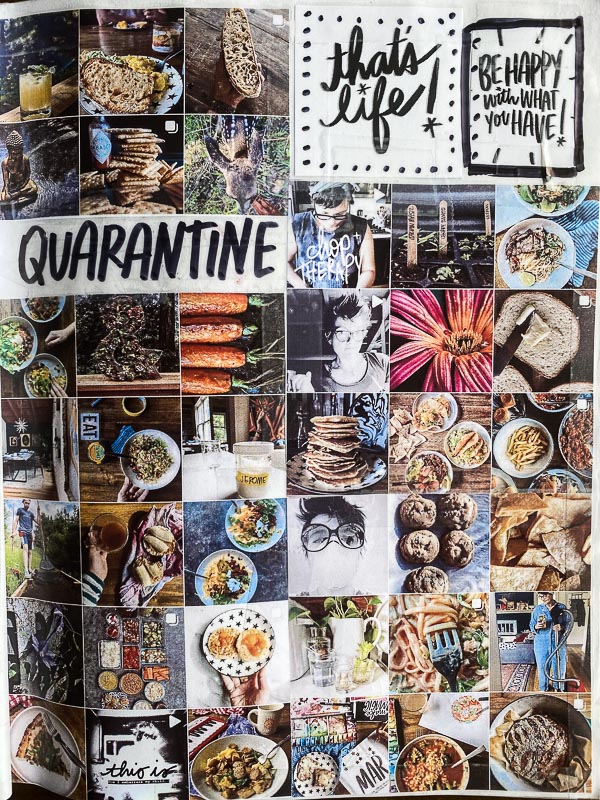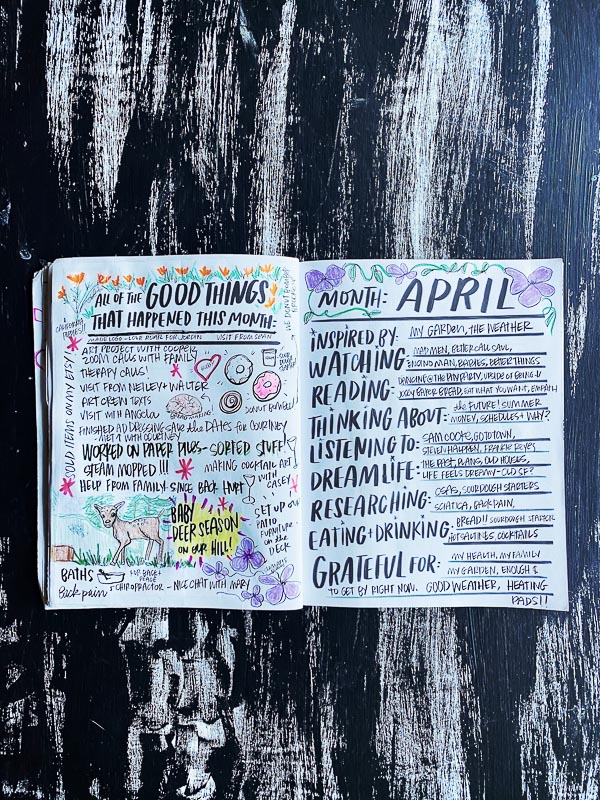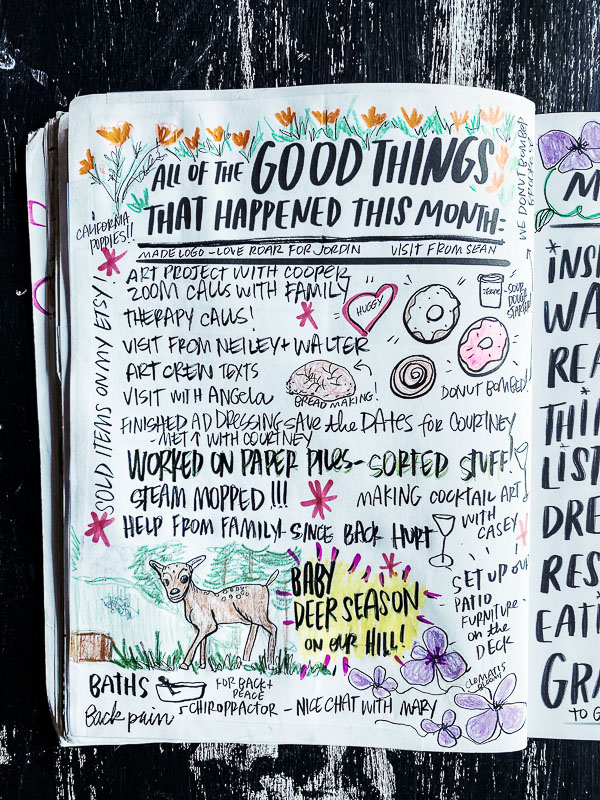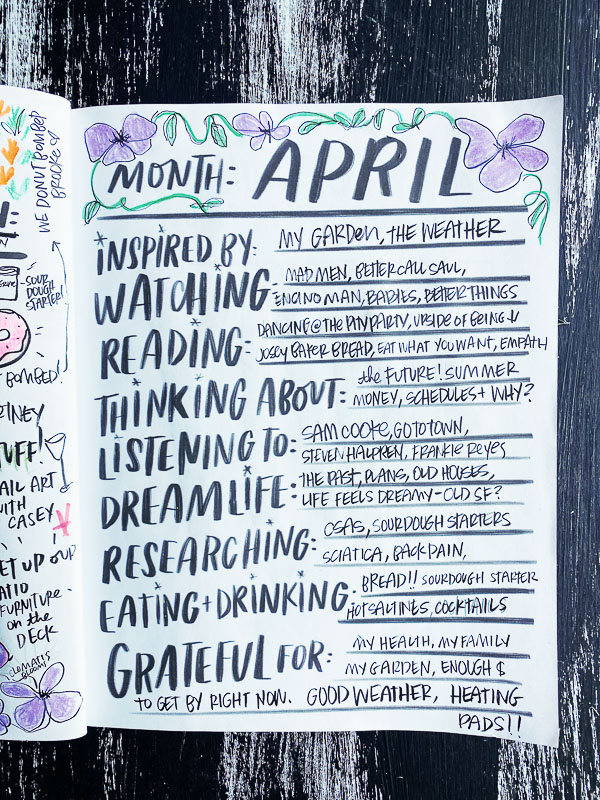 Let's get into it!
Inspired By:
Gardening. Watching things grow. Hummingbirds, rabbits, turkeys and BIRDS.


I started growing lettuce!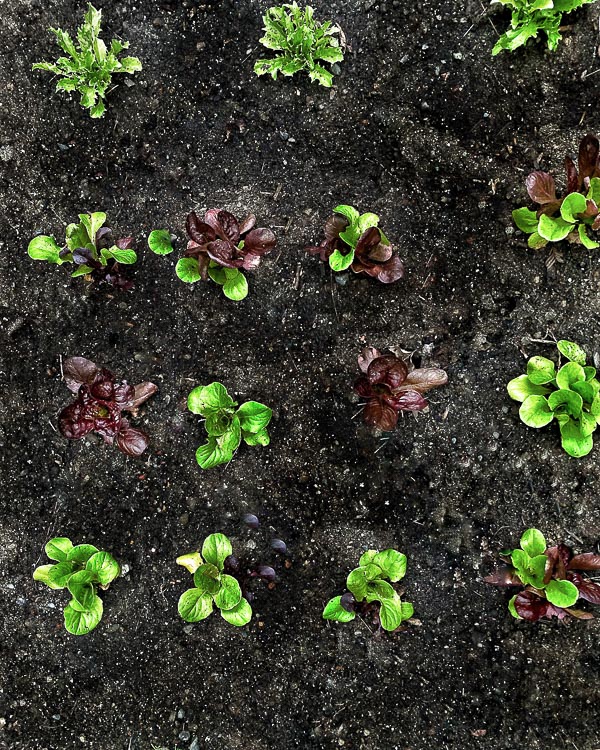 Watering plants and stretching my back while doing so has been helpful.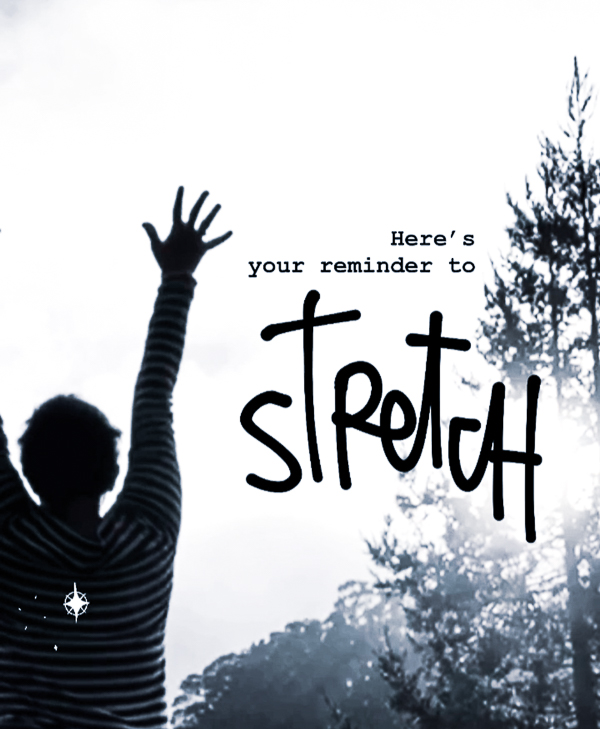 And we have baby deer on our hill! I love baby deer season.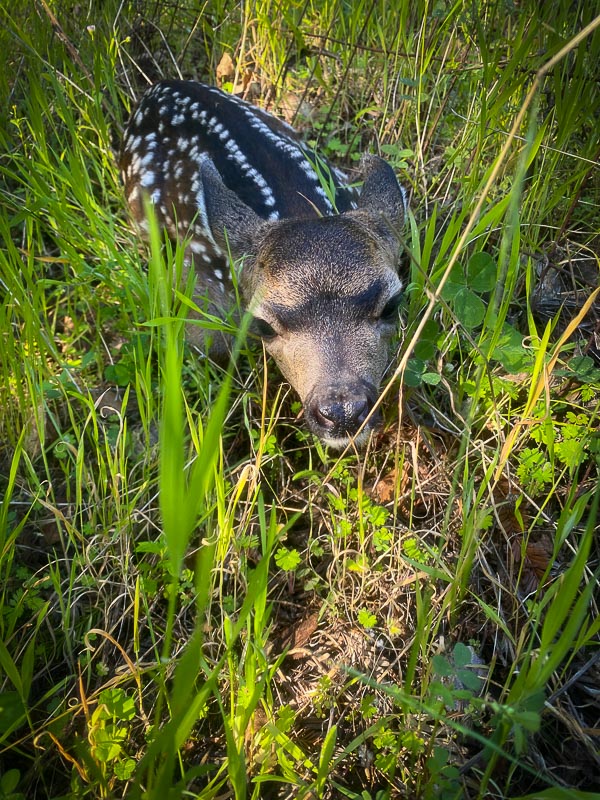 Watching:
Mad Men: just about done with the series! It's been messing with my dreams in a good way. It's been making me think a lot about my Mom and how much I wish I could have talked to her about the show. I know she watched it with my Dad, but when I asked him what she thought of it and how she felt about certain parts, he couldn't answer me.
Encino Man: We watched this for family movie night. Cooper asked us why Paulie Shore was talking "like that." It's so funny to introduce him to things from our childhood. IT IS WEIRD.
Better Call Saul – we watched a few but then binged on Mad Men.
Babies- watched a few episodes while I was resting in bed. I miss baby times.
Better Things: – I love this show. Pamela Adlon is the best. I'm almost finished with this season.
Reading:
New Cookbook additions: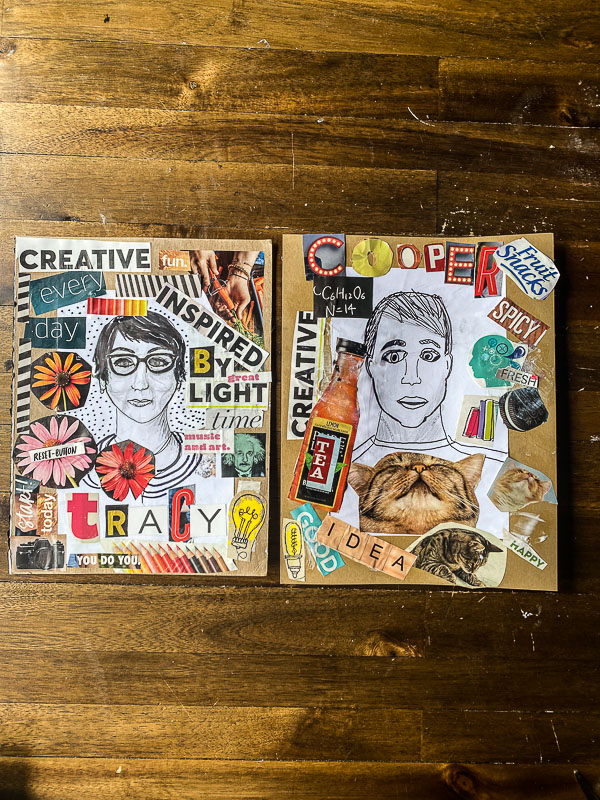 Thinking About:
School. The Summer. How long this is going to last…
The future. Money. How we are going to handle all of this.
The Economy. The virus.
Listening To:
This song is catchy.
Perfect for an afternoon with a cocktail.
His music makes me feel things and it reminds me of my Mom.
Dream Life:
Dreamlife is ACTIVE. I'm back in San Francisco in my dreams. San Francisco from my childhood… I think my Mom's been in my dreams. I can't see her, but I know she is there. I've been waking up in pain around 3/4AM and find myself having really vivid dreams after I fall back asleep again.
Eating/Drinking:
We are regenerating things in the kitchen. We always had an avocado pit going on this counter when I was a kid.
NOSTALGIA!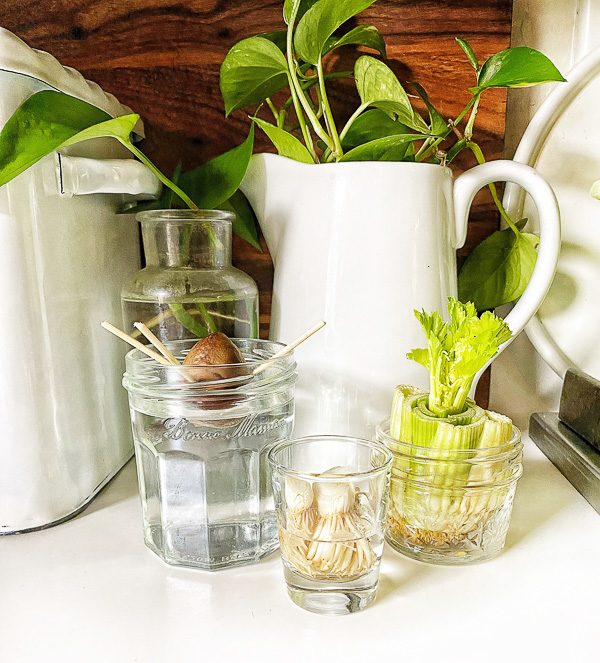 COMFORT FOOD. Lots of peanut butter this month and bananas when we can!
Casey and I have been working on cocktails together.
I style/photograph them and he drinks them!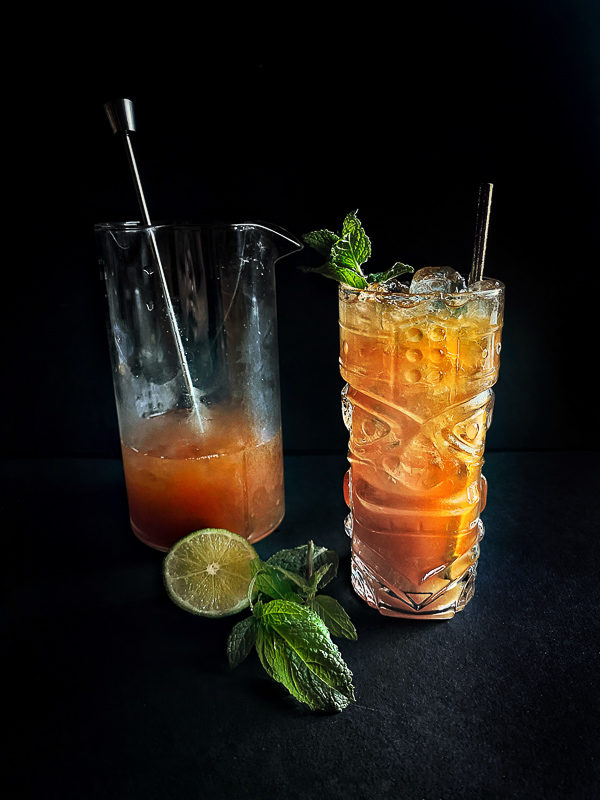 I should share some of our favorites.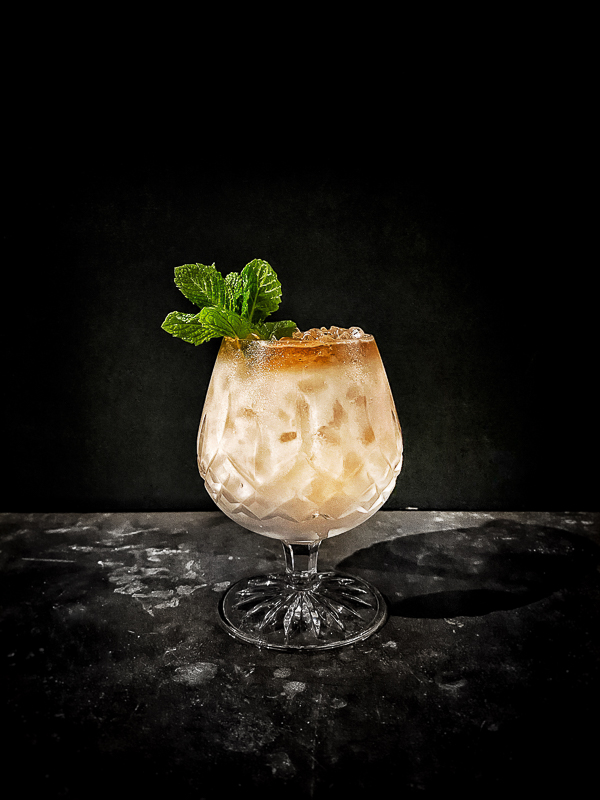 He's really good at making nice ice cubes.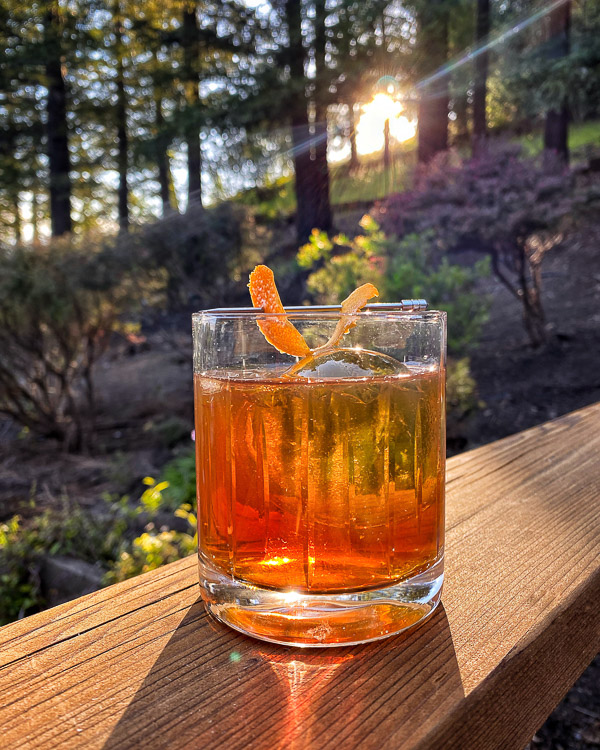 My sourdough starter! His name is Jerome.
He has helped me to make some good loaves!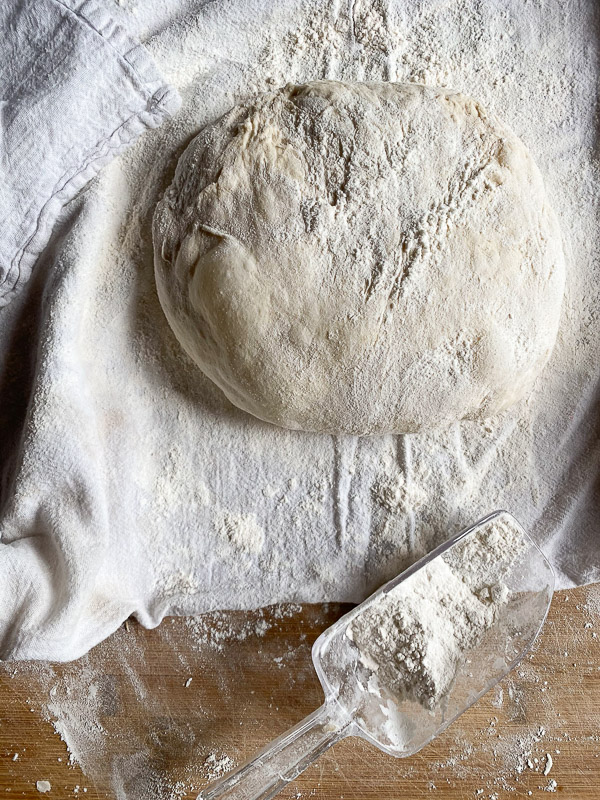 TADA!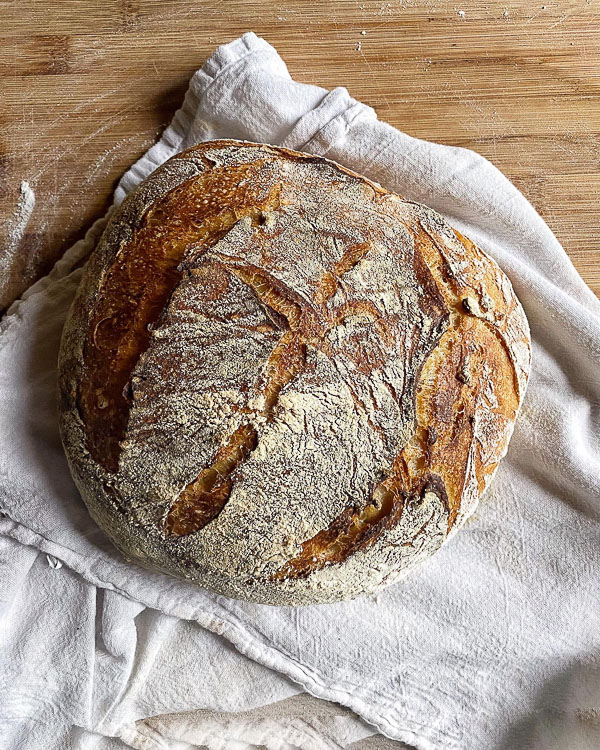 I also tried a simple loaf from Josey Baker Bread.
It will definitely be in our rotation.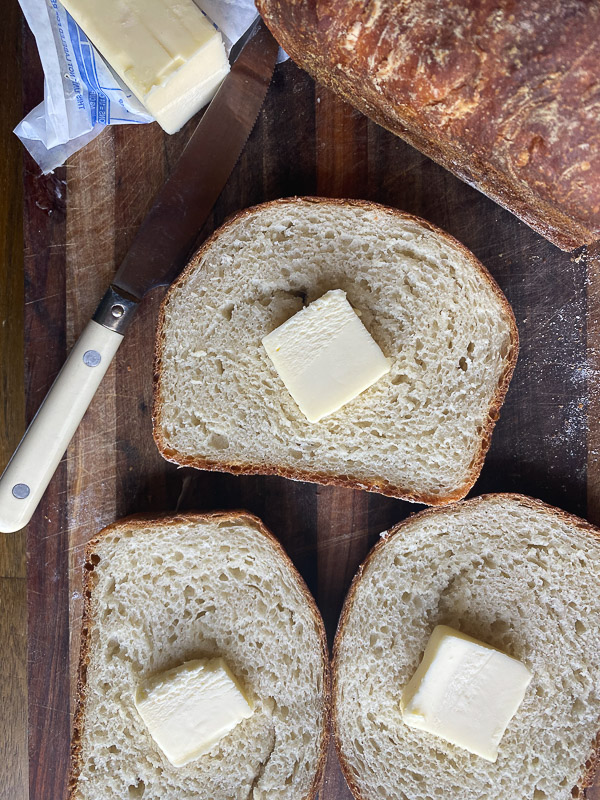 I also made my husband's favorite- Sausage Bread– with jalapenos this time!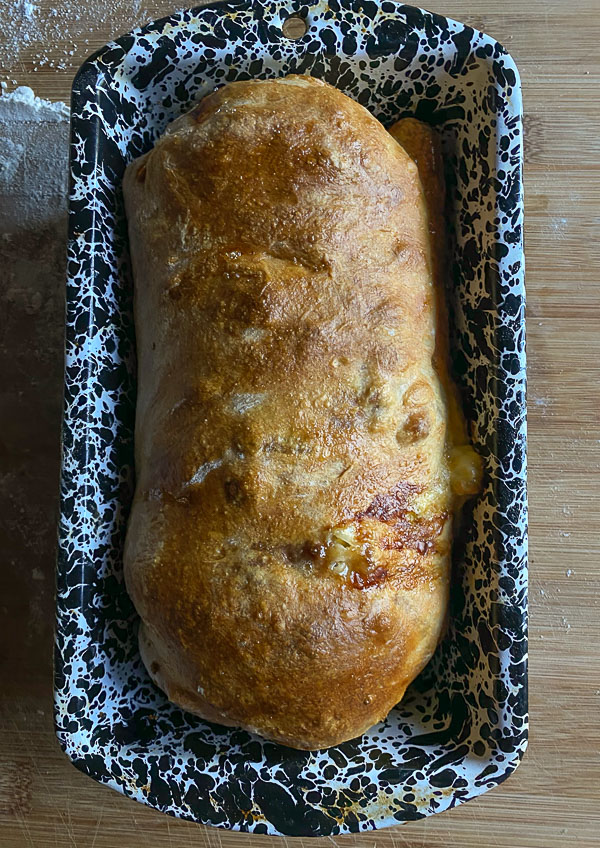 I can't get enough cereal.
I've been enjoying this Golden Turmeric
cereal. I like that it has coconut shreds. I have it with oat milk. It's been my dinner a few nights this month.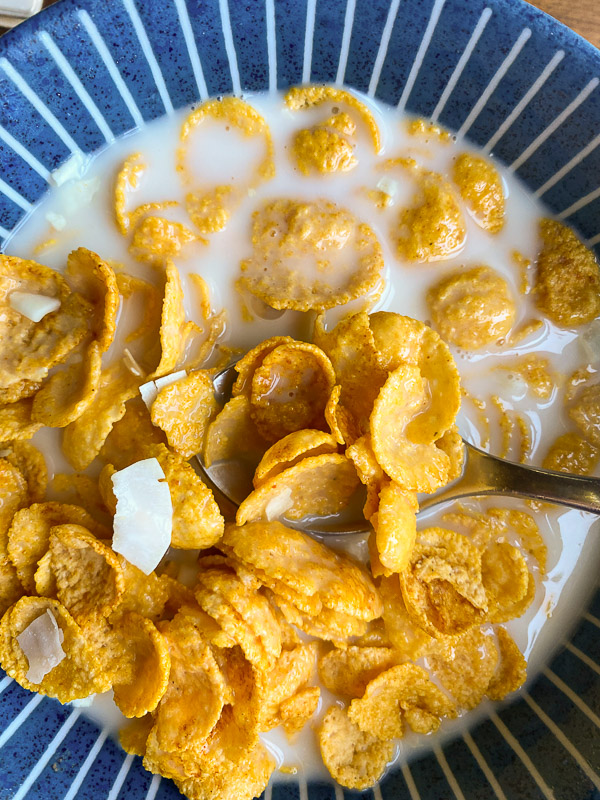 Pulled pork sandwiches with carnival slaw for the win!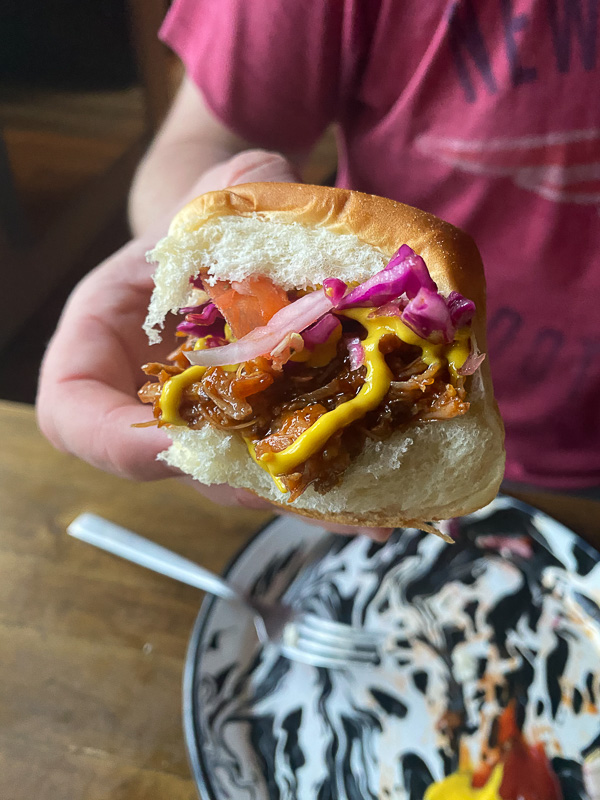 Lots of comfort food.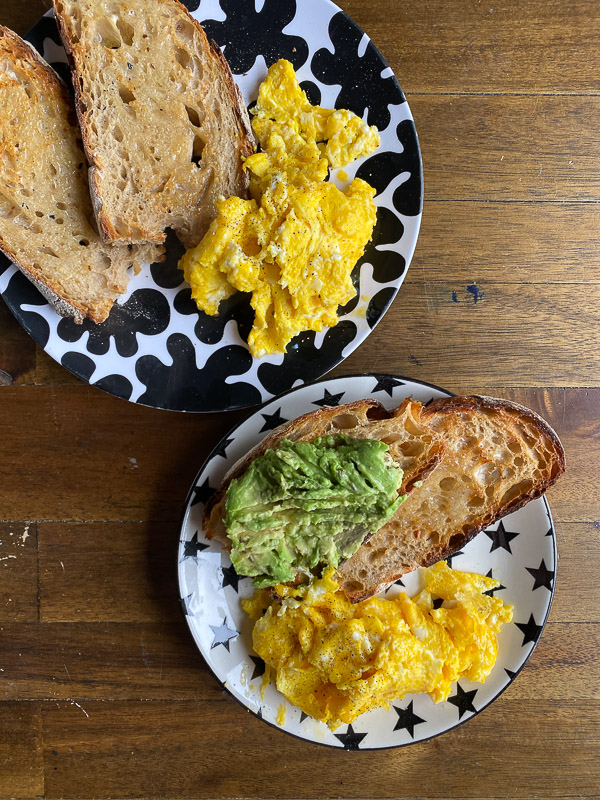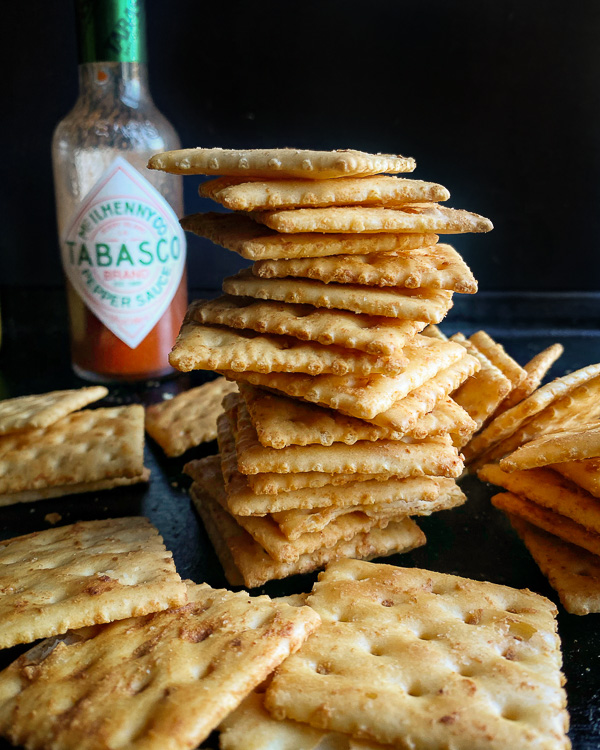 I also made crumpets with my sourdough starter.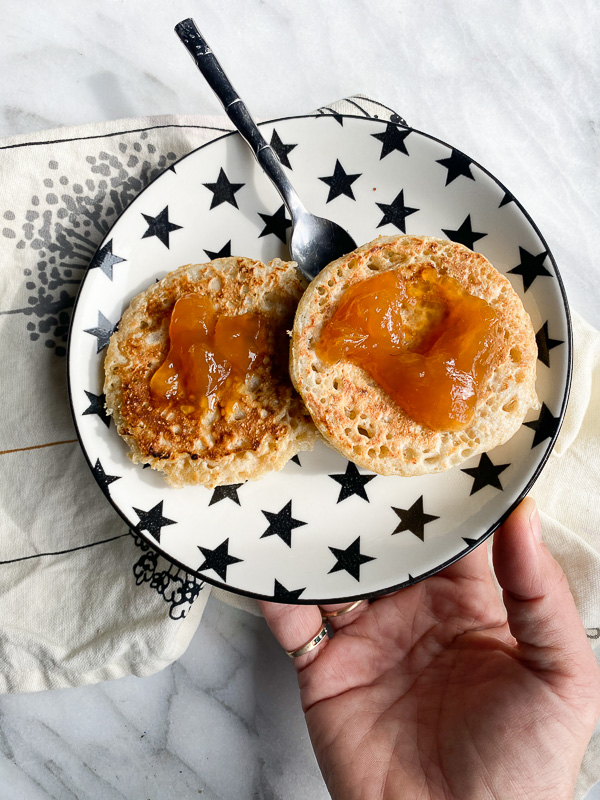 Homemade tortilla chips are delicious.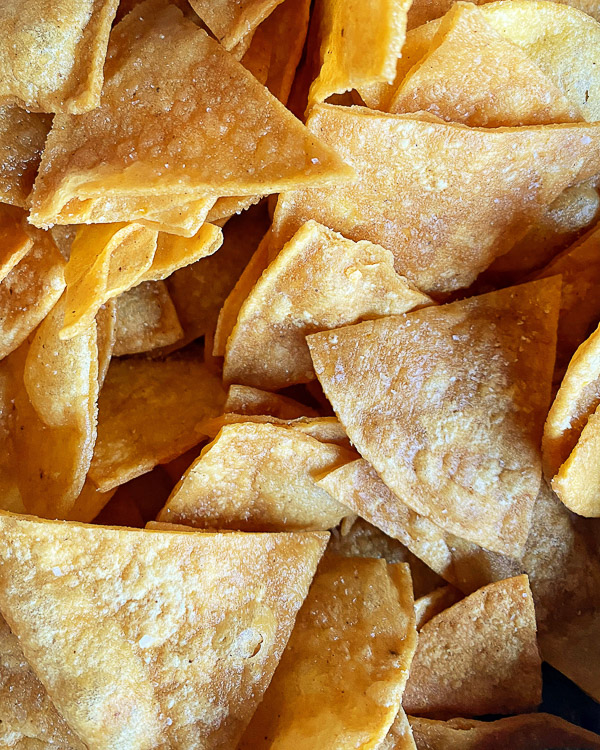 Oh and we got DOUGHNUT BOMBED by a classmate! It's like chain letters but with doughnuts.
We passed it on!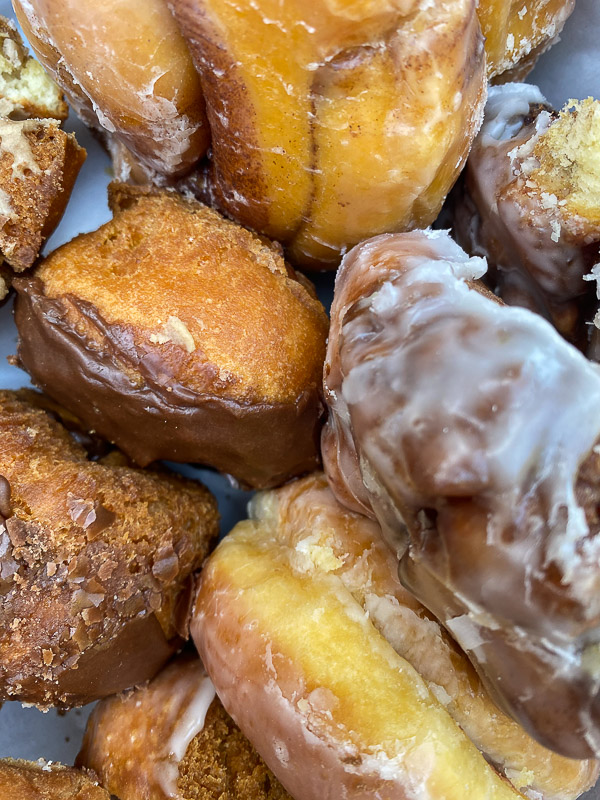 Self Portrait for April: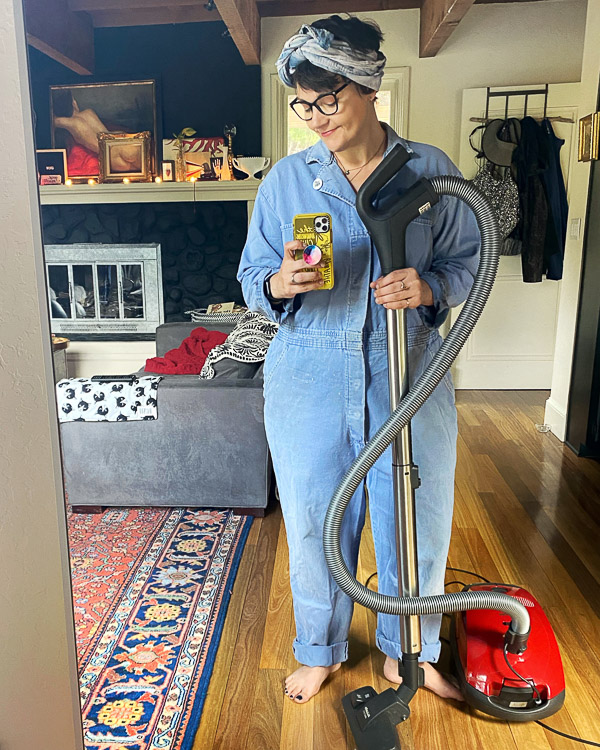 Let's see what May has in store for us!
Thanks for reading Shutterbean! If you'd like to check out more of my everyday life, follow me on Instagram and be sure to keep in touch via Facebook, Twitter, Bloglovin, Pinterest, or subscribe via email to get new posts delivered to your inbox.