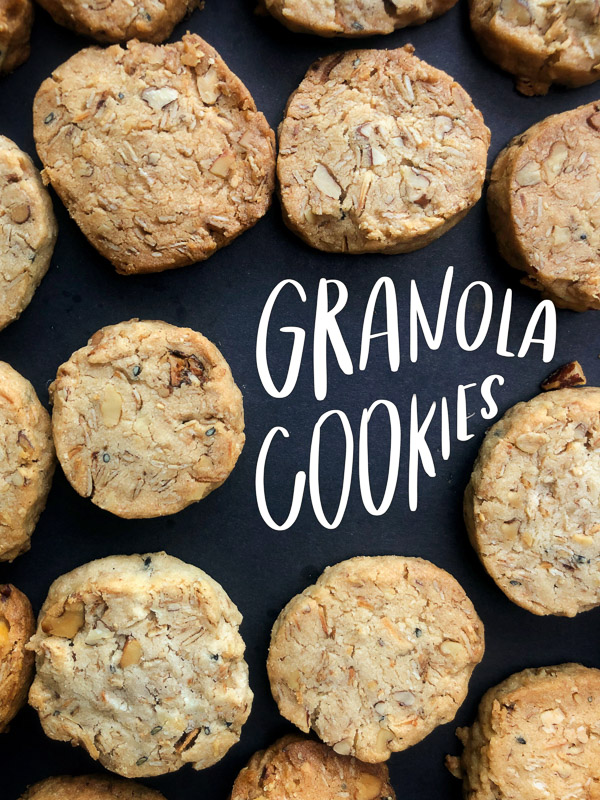 Meet my new favorite snack/treat- Granola Cookies!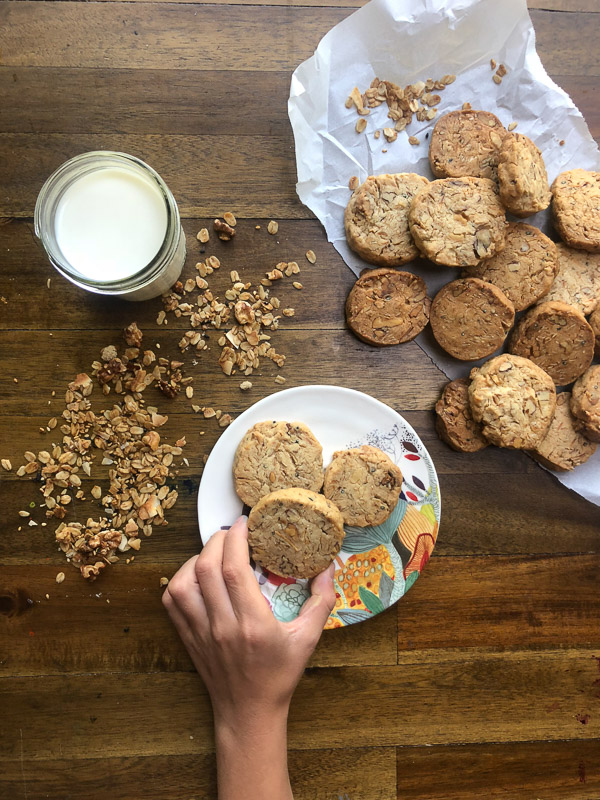 Your favorite granola (here's mine) meets shortbread cookie!
Be sure to save some 1 1/2 cups of granola from your next batch to use in this cookie recipe because OMG they are good.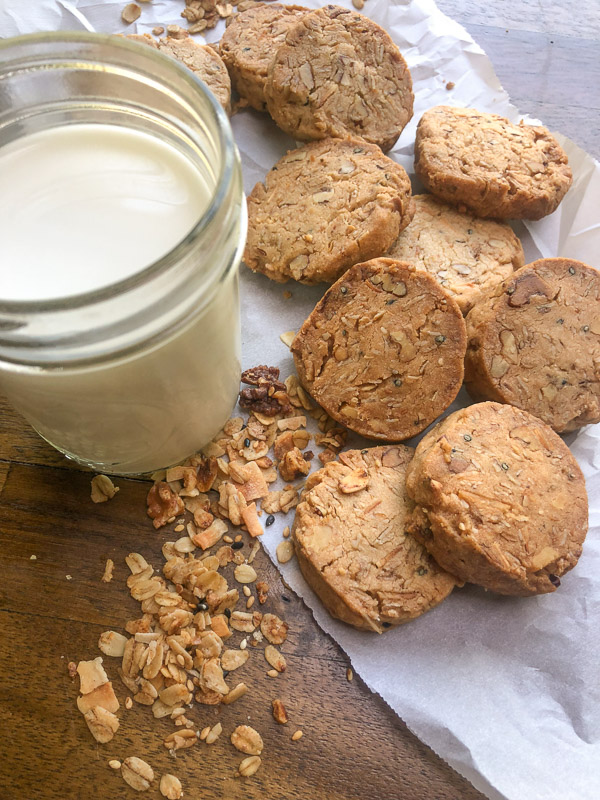 I especially love that the granola I made had sesame seeds in it. Reminded me a little bit of the tahini cookies I've made before but crunchier and full of nuts and oats. Cookies are buttery like shortbread and they're INSANELY GOOD. Enjoy, friends!
Ingredients are gathered. I totally forgot to put vanilla in the frame.
At least I remembered to put it in the batter!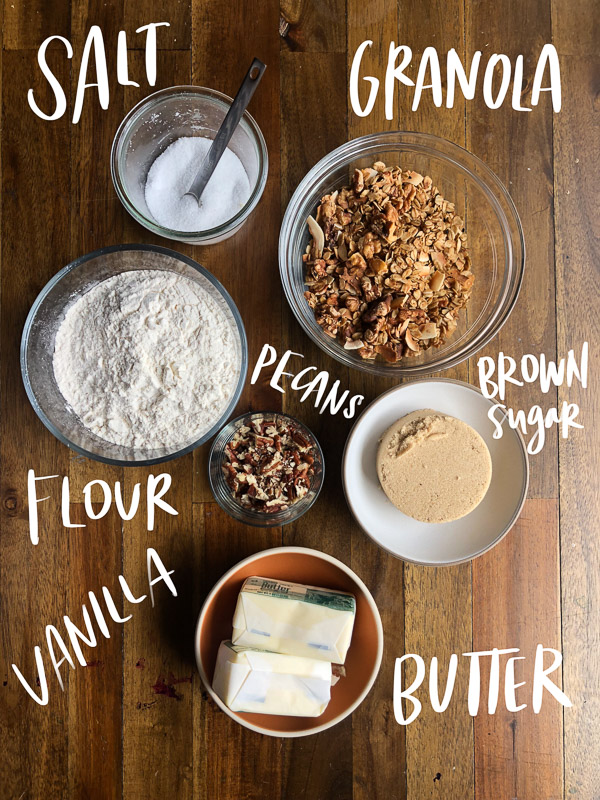 Butter + brown sugar.
Whipped and creamed. Now we add the vanilla (see I remembered!).
Followed by the rest of the ingredients.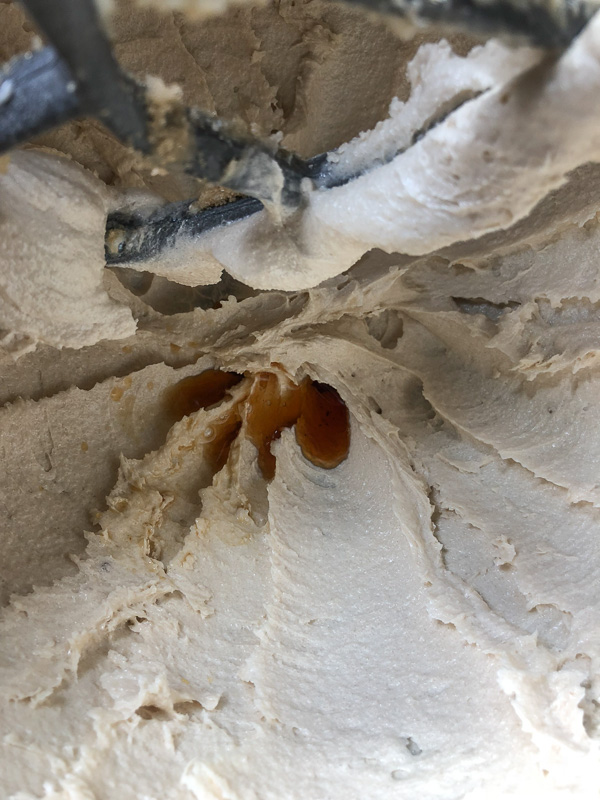 Hey batter batter.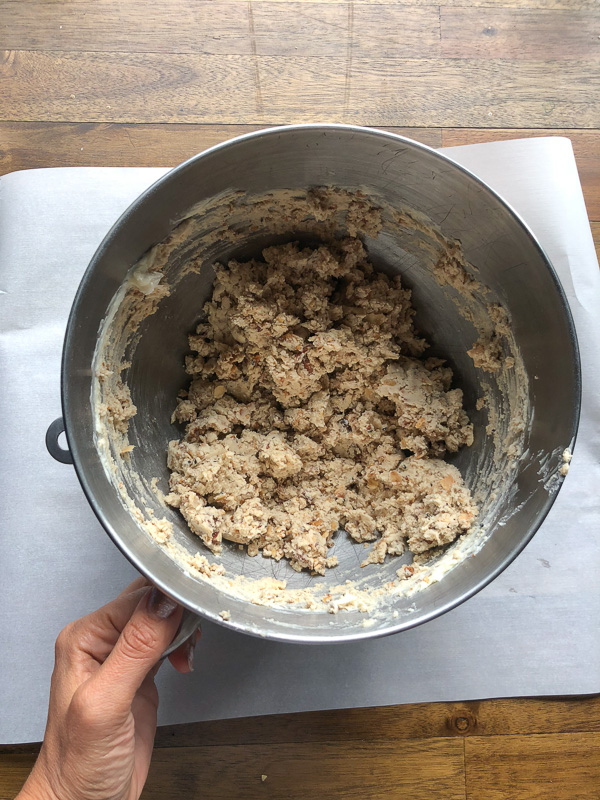 We are now going to form the batter into two logs.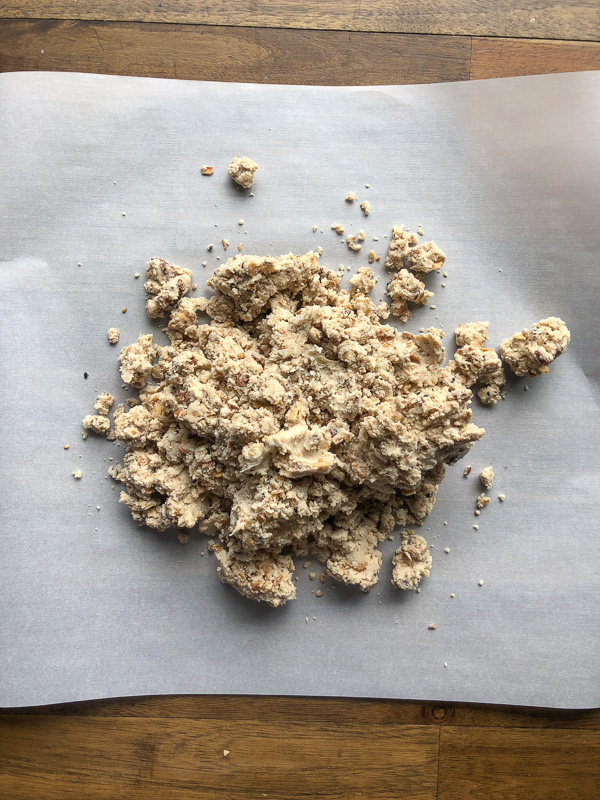 One two.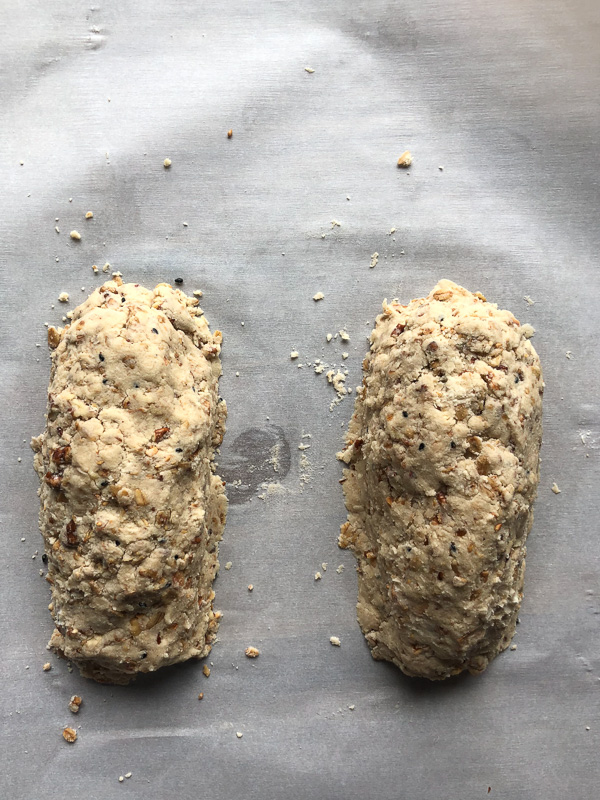 We roll them up in parchment and create a nice long log. Parchment paper is a godsend in the kitchen.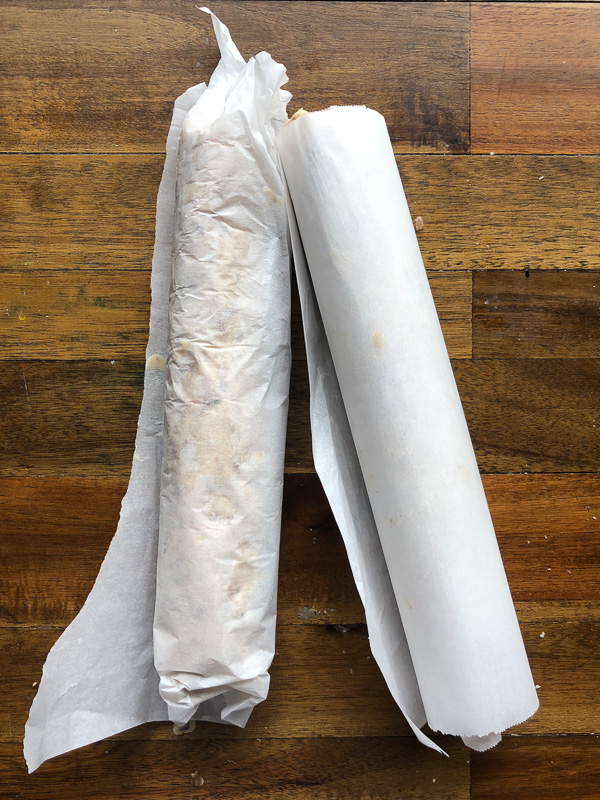 After a few hours in the fridge, we cut the cookies. This makes them easier to manage.
Did you realize there's no egg in the batter? This is good for those of you with egg allergies!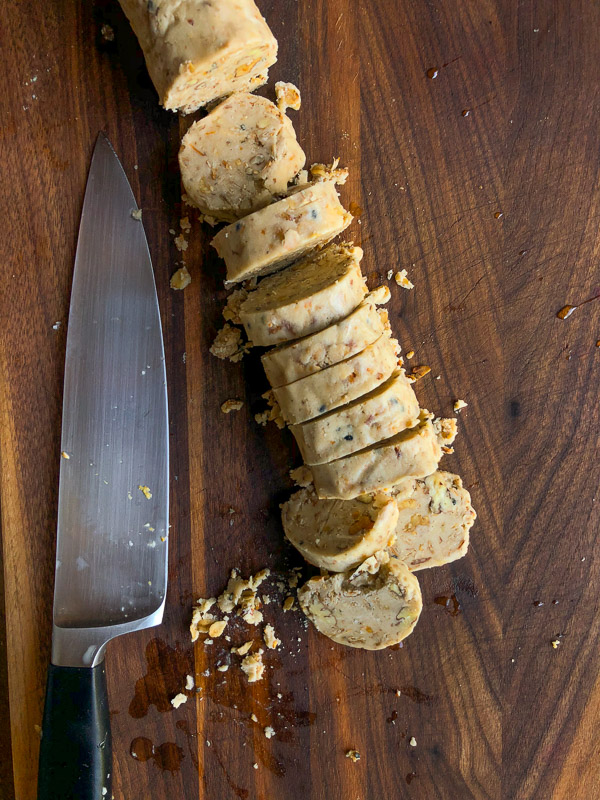 You can see all of those yummy granola ingredients speckled throughout.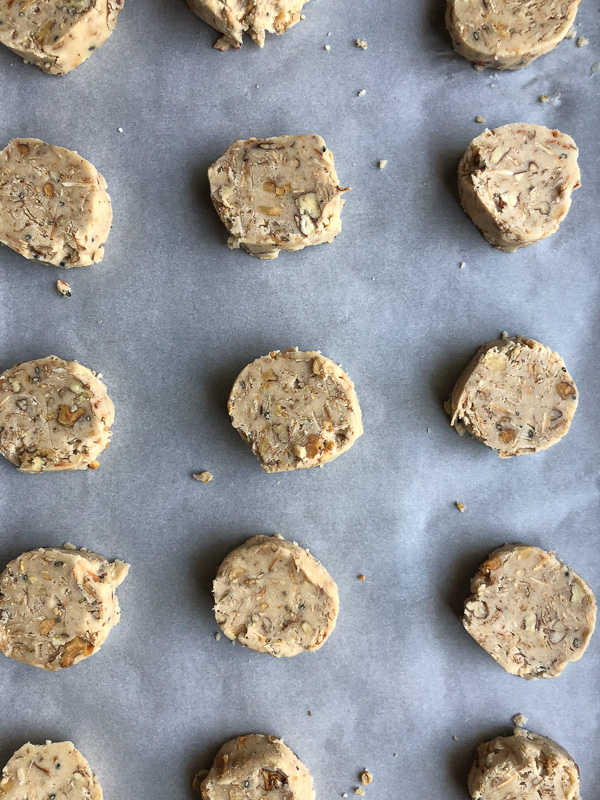 Off the oven with you!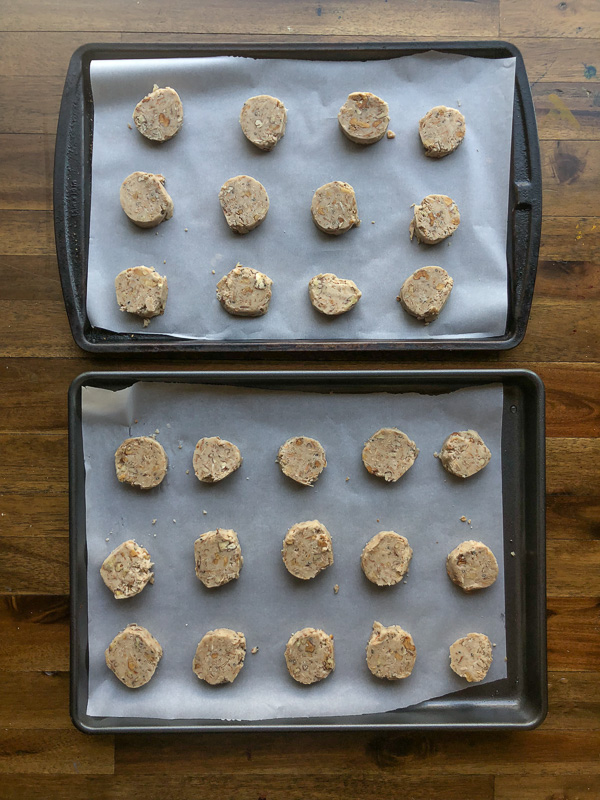 Freshly baked.
In my granola, I have sesame seeds, coconut shreds, oats, and walnuts. I added pecans to the mix.
I bet it would be fun to add a few chocolate chips if you're in the mood.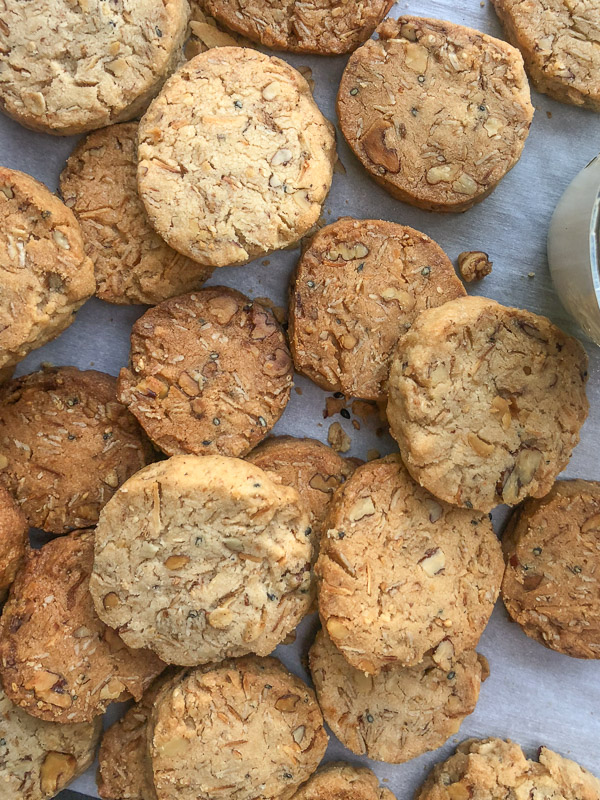 Don't mind if I do…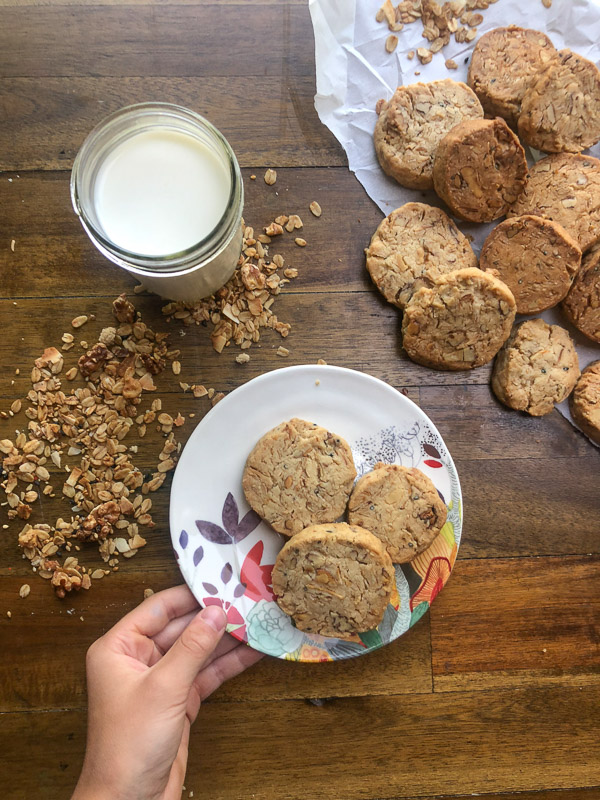 Granola Cookies

makes about 36 cookies
recipe from The Cheese Board Collective Cookbook

1 cup (2 sticks) unsalted butter, at room temperature
3/4 cup firmly packed light brown sugar
1  1/2 cups granola
1 teaspoon vanilla extract
1/2 teaspoon kosher salt
2 cups all-purpose flour
1/3 cup chopped pecans

Using a stand mixer, cream the butter and brown sugar together in the bowl the paddle attachment on medium speed for about 4 minutes, until light and fluffy. Add the granola, vanilla extract, salt, flour, and pecans. Mix just until the ingredients are incorporated.

Transfer the dough to a lightly floured surface and divide into 2 pieces. Using your palms, roll each piece until a log about 4 1/2 inches long and 2 inches wide. Wrap in parchment and refrigerate for at least 2 hours.

Preheat oven to 350F. Line two baking sheets with parchment paper.

Cut each log into 1/4 inch thick pieces and place the cookies 1 inch apart on the prepared pans. Bake on the middle racks of the oven for about 20 minutes, or until cookies are golden brown. Transfer the cookies to a wire rack to cool.