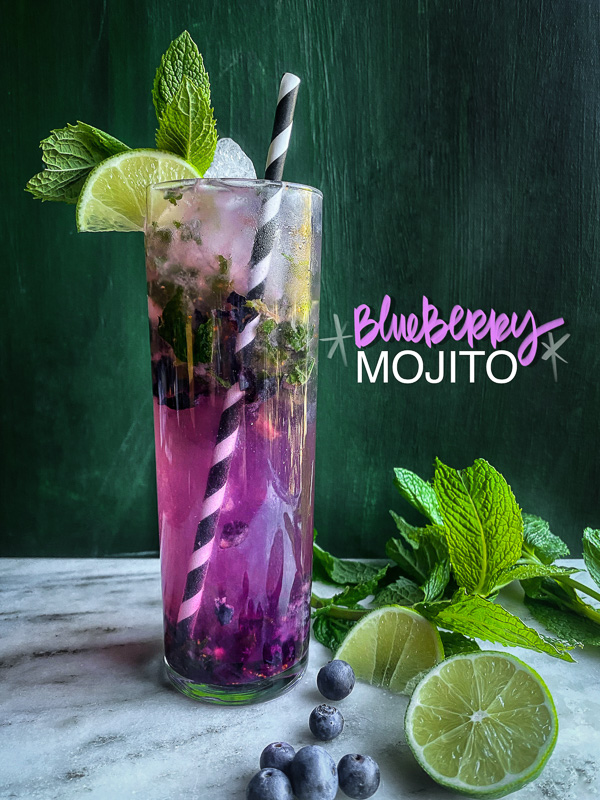 When restaurants opened back up, my first dinner out with a friend included a delicious Blueberry Mojito! It was light and refreshing! Now that the weather is warming up and I'm growing mint it will probably be a new go-to happy hour cocktail.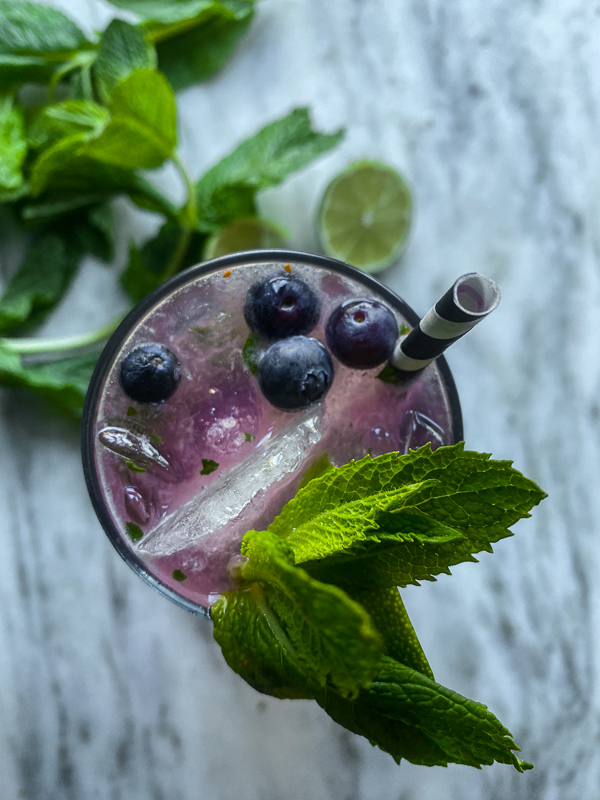 My version includes vodka instead of rum. I find it makes it more refreshing! Hope you like it too! Cheers!
Gather ingredients: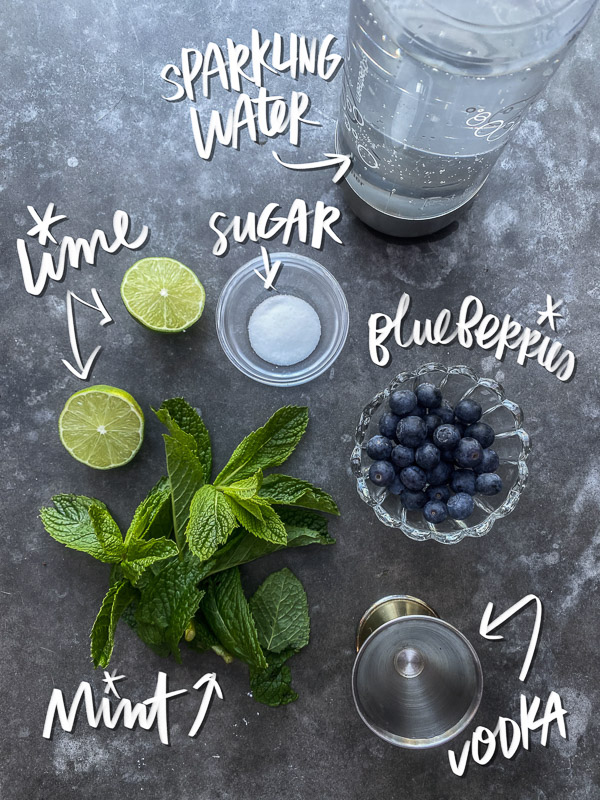 Muddle blueberries with sugar. If you don't have a muddler,
you can use the bottom of a wooden spoon.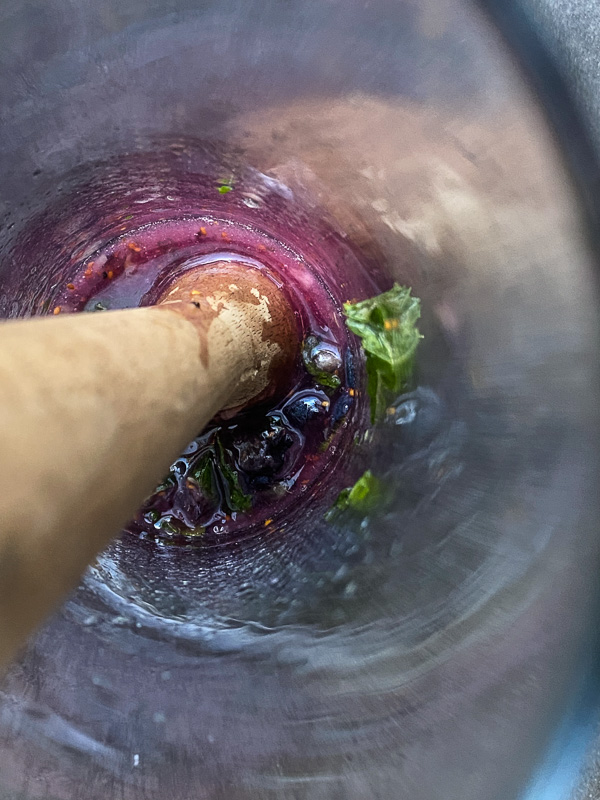 Top with mint and MUDDLE MUDDLE MUDDLE.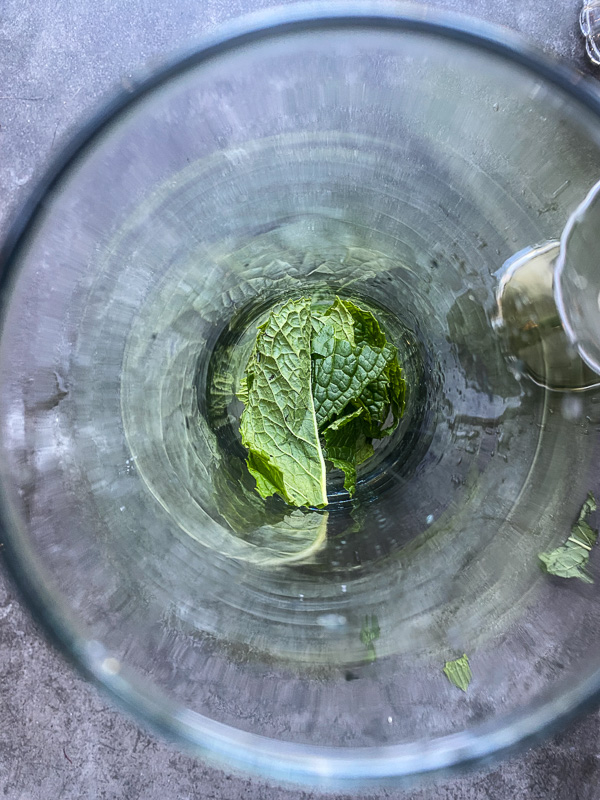 Add vodka! If you're doing a mocktail, ginger beer would be a great replacement for vodka.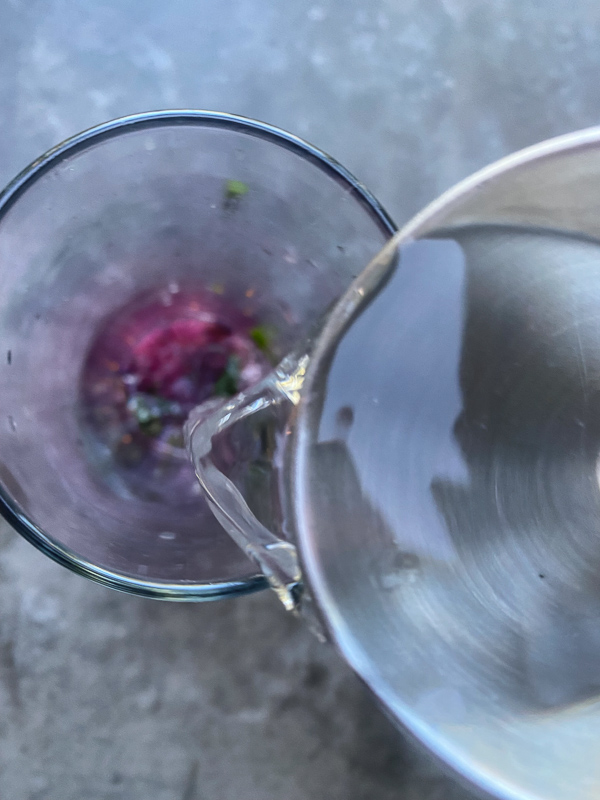 Top with ice.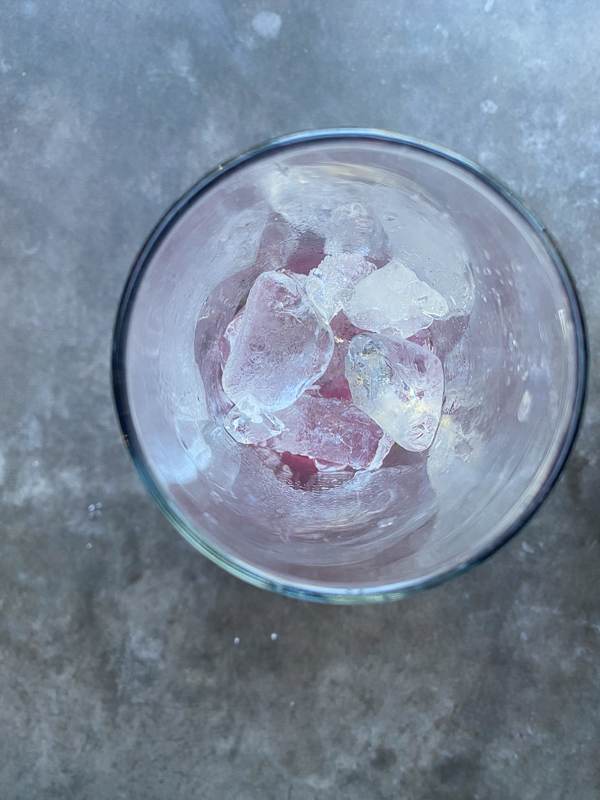 Top ice with sparkling water.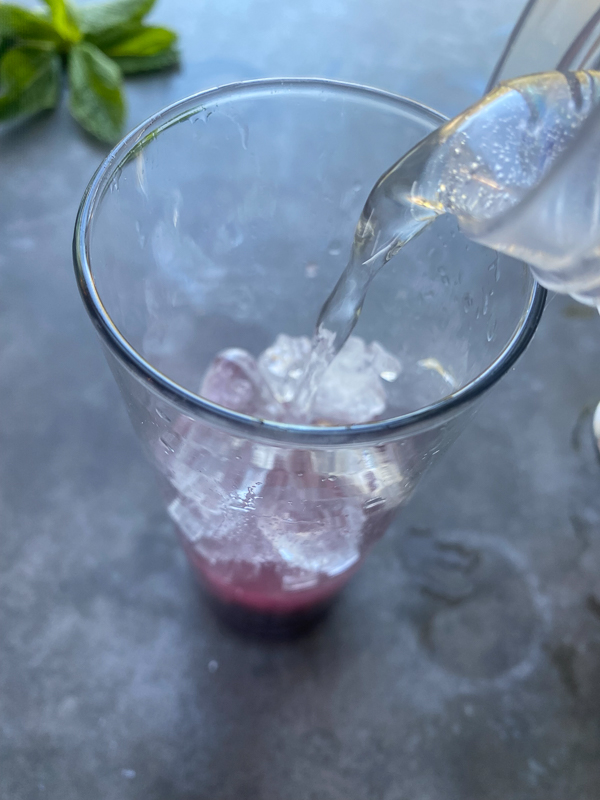 Garnish with mint, lime, and a few blueberries.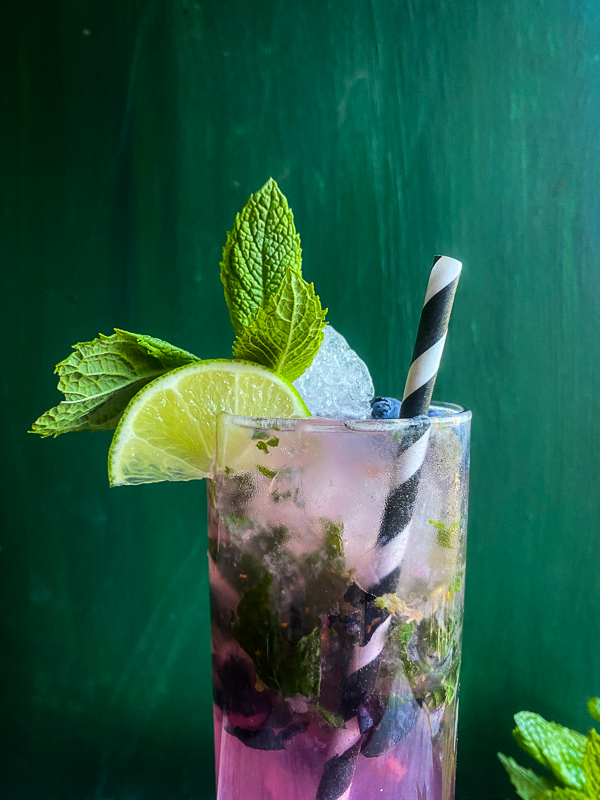 Sip sip!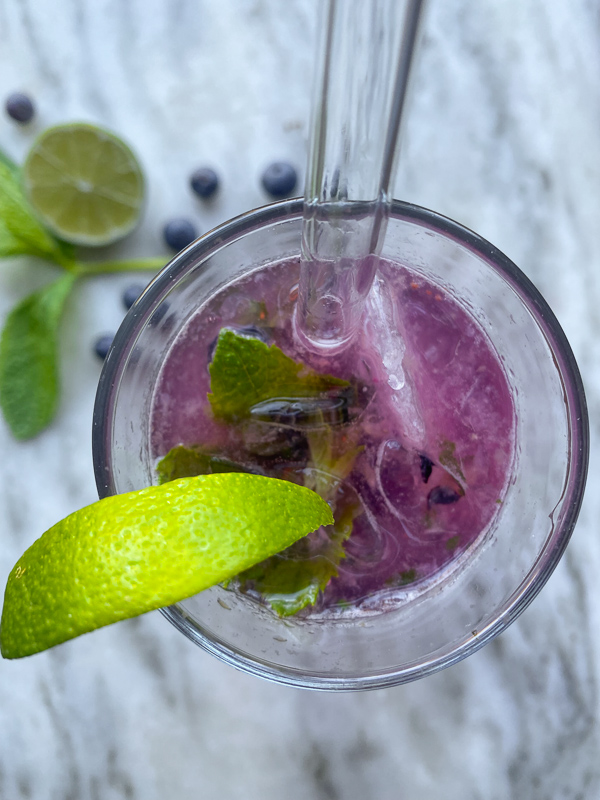 The muddled blueberries make it purple!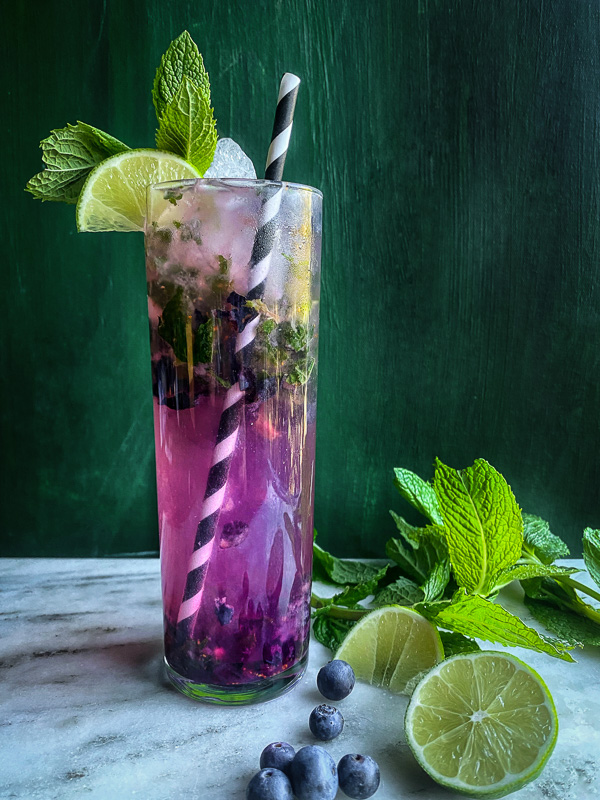 Happy golden cocktail hour!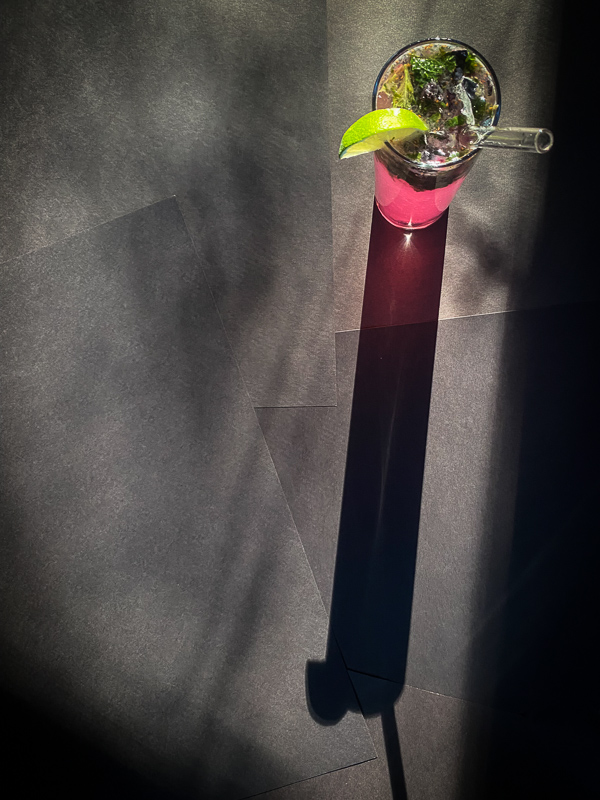 Add a blueberry mojito to your next happy hour!
For more blueberry recipes you might like:
Blueberry Mojito

makes 1 cocktail

8-10 blueberries
1 oz. fresh lime juice
2 teaspoons sugar
8-10 mint leaves
2 oz. vodka
ice cubes
6 oz. sparkling water
fresh mint, for garnish
a slice of lime, for garnish

In a collins glass, muddle the blueberries, lime juice, and sugar. Break up the berries and dissolve the sugar in the lime juice. Tear the mint leaves and add them to the glass, muddle gently. Add vodka to the mix and give it a stir.

Fill the glass with ice and top with club soda. Garnish with a mint, a slice of lime, and a few blueberries. Enjoy!