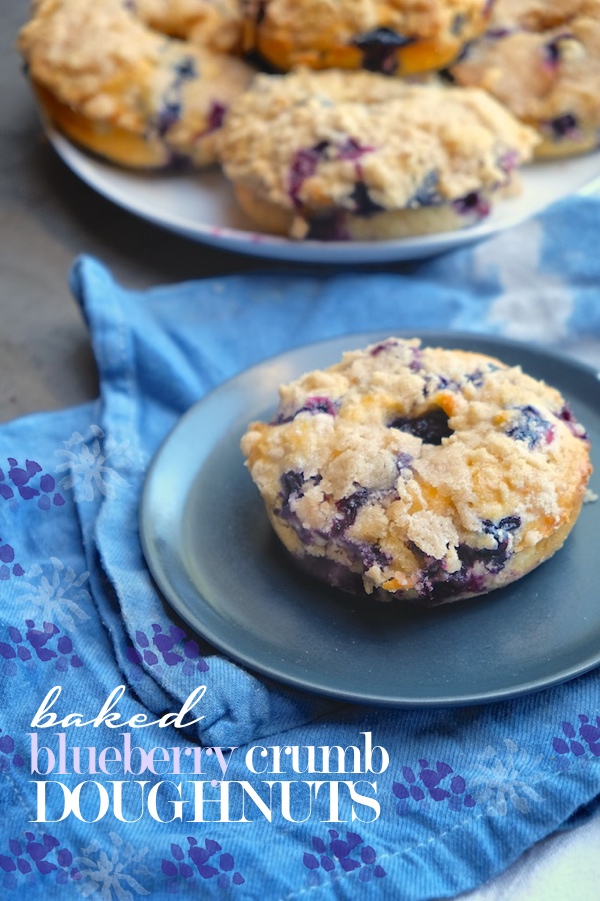 When we got home from Idaho this weekend, I cleaned up my kitchen and then turned my oven on. No clothes were unpacked. No laundry was started and we still were using all of our toiletries out of our toiletry bags. Yet… I had Baked Blueberry Crumb Doughnuts for us to eat because my priorities are all about food (always).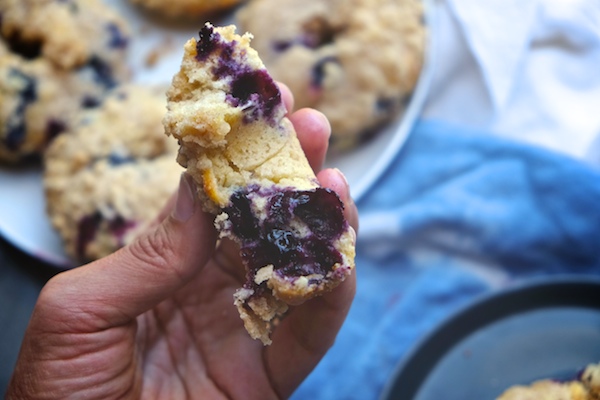 Being away from my kitchen from a week is not easy. On the car ride home I thought of all of the things I would make when I got home and then it dawned on me that the only way to feel like I was home was to measure out flour and sugar in measuring cups and grate fresh lemon peel. It's good to be home.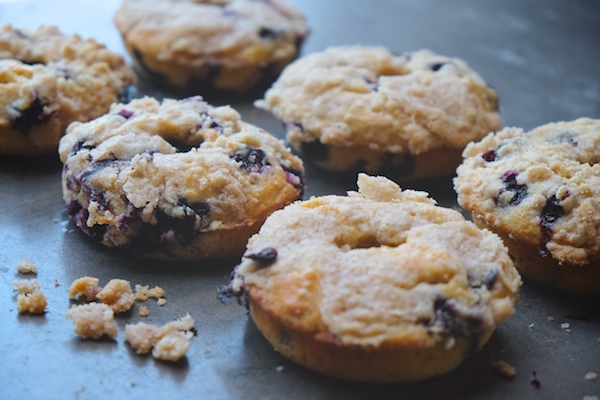 These doughnuts are baked, not fried! I just use my trusty doughnut pan. If you don't have a muffin pan then you can make blueberry muffins. If you don't have a muffin pan then you should make a Blueberry Pudding Cake! If you don't have a cake pan then WE NEED TO TALK. The blueberries make them moist (sorry about that word) and beautifully blue. The crumb topping is reminiscent of blueberry muffins…but yet we have a hole in the center because DOUGHNUTS. I can't imagine a better way to thank my husband for driving the whole way up to and from Idaho than baking him his favorite treat. A blueberry muffin in doughnut form. Your week will be off in a good direction if you have a few of these hanging out on your kitchen counter.
And we're off!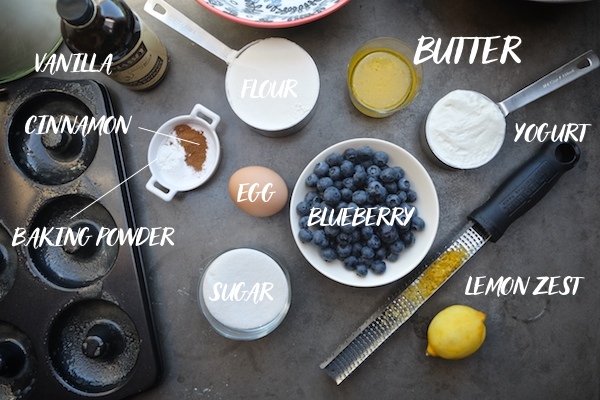 Blueberries! FRESH! You could totally use frozen too….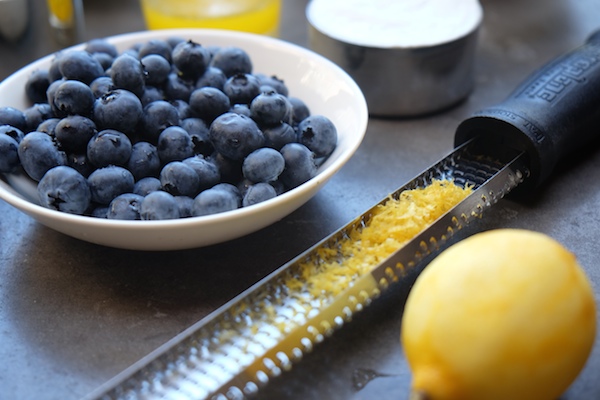 Let's make our topping and get that out of the way.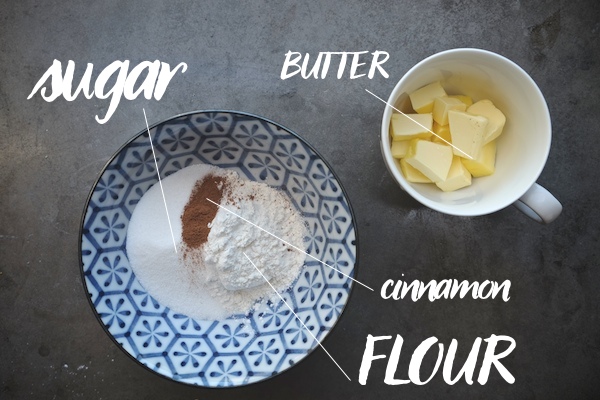 Mash it with a fork…or use your fingertips.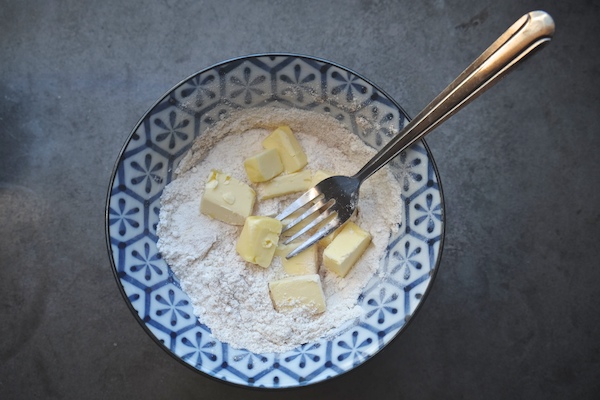 CRUMBLE!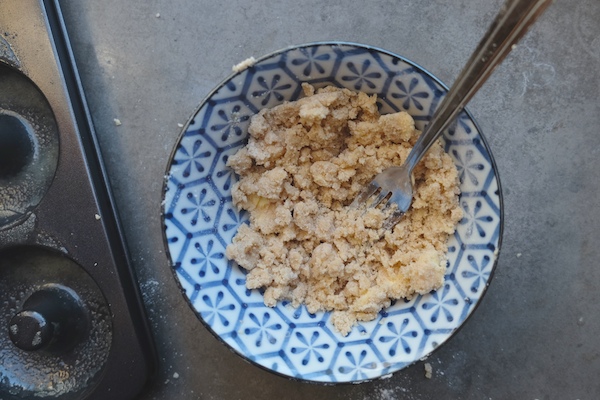 Dry ingredients. This is before I put the sugar in…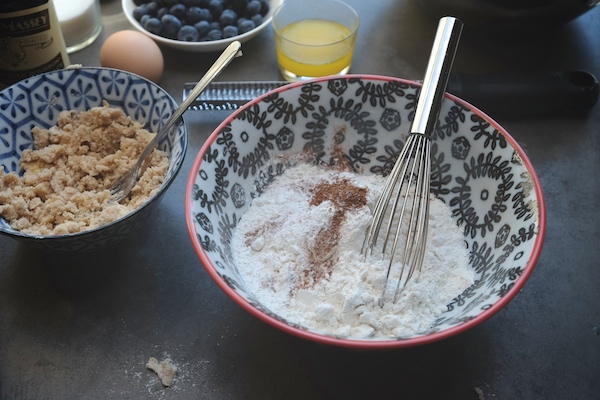 Yogurt egg vanilla zest mess!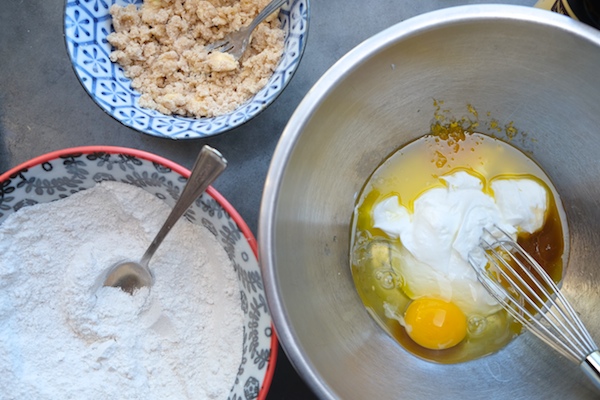 Dry meets wet.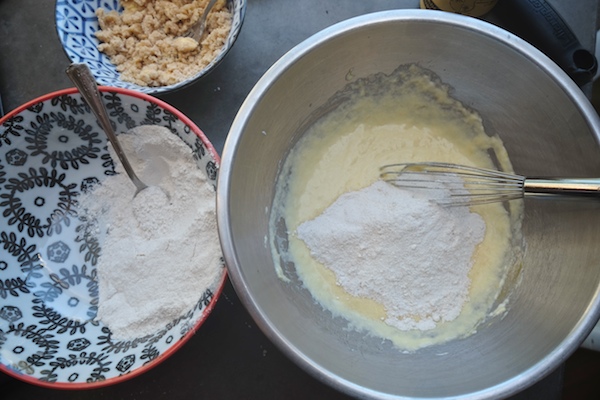 Blueberries come into the picture.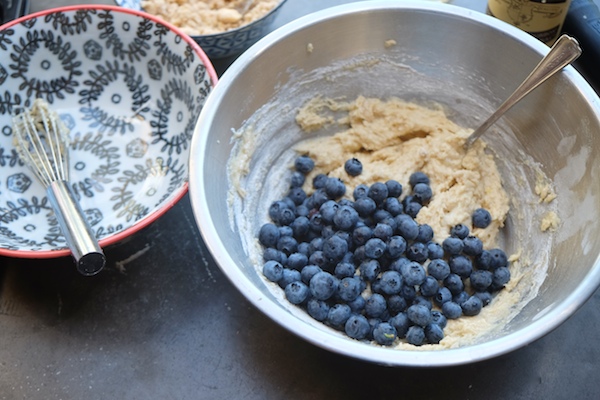 HELLO doughnut pan. Nice of you to join us…look at you all spray with cooking spray. NICE.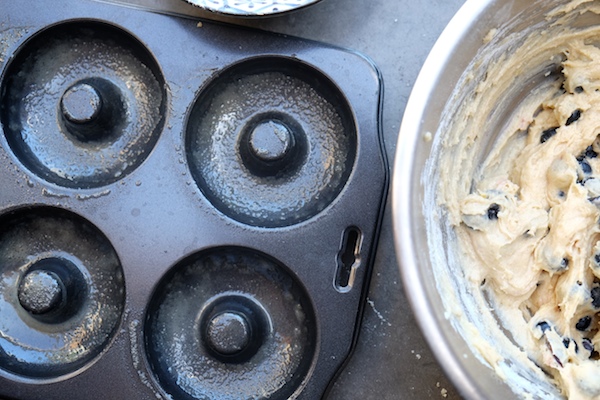 Spoon the batter in.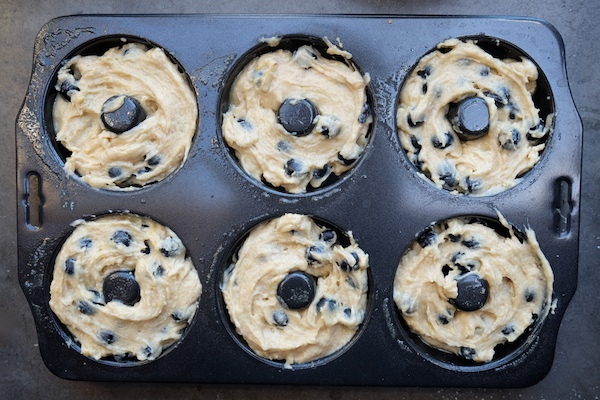 CRUMBLE! Stop looking at my hand veins.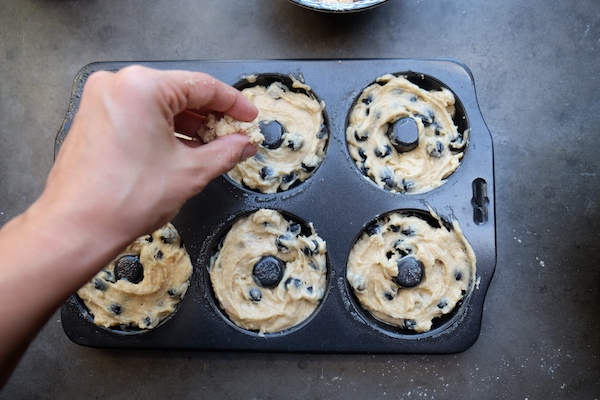 CRUMBLED.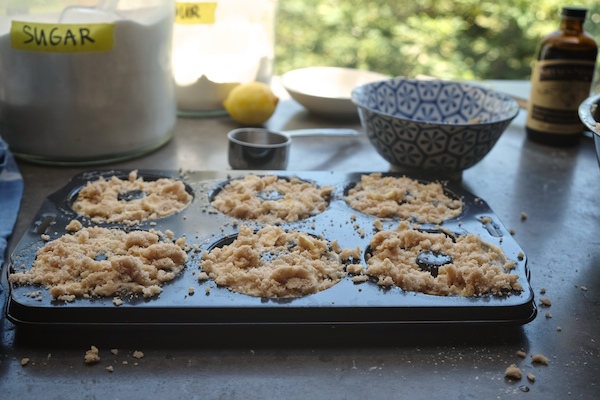 BAKED! Where are the doughnut holes??!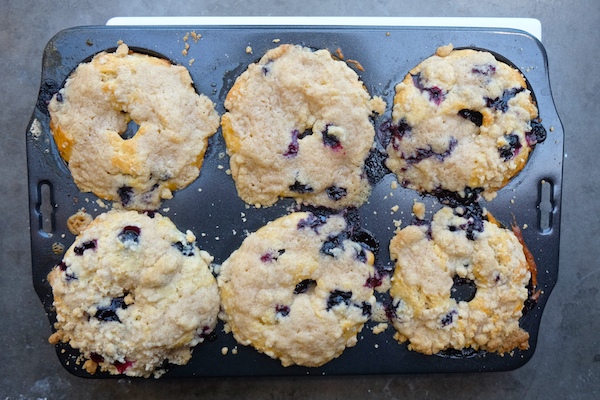 UNDER THIS PILE OF CRUMBLE.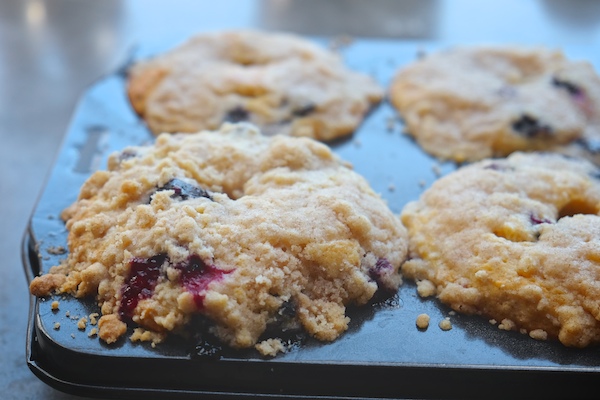 Booya.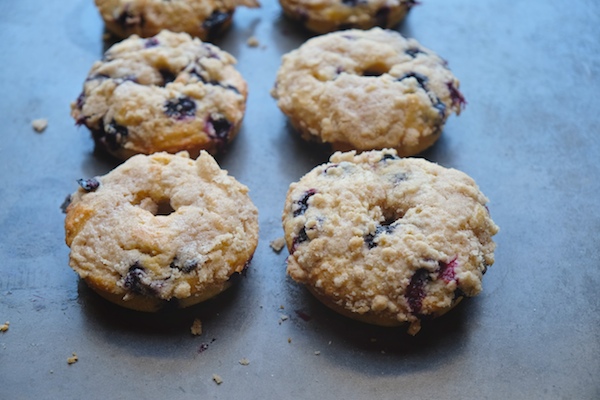 Don't mind if I do.
LOOK AT THAT CRUMBLE!
Baked Blueberry Crumb Doughnuts

makes 6 doughnuts

1 cup all-purpose flour
3/4 cup sugar
1 teaspoon baking powder
1/2 teaspoon ground cinnamon
1/4 teaspoon kosher salt
1 large egg
1/2 cup Greek yogurt
2 tablespoons grated lemon zest
2 tablespoons unsalted butter, melted
1 teaspoon vanilla extract
1 cup blueberries

For the topping:

3 tablespoons salted butter
1/2 cup all-purpose flour
1/2 teaspoon ground cinnamon
3 tablespoons granulated sugar

For the doughnuts:

Preheat the oven to 350 degrees. Use a baker's spray to coat doughnut pan.

Sift together the flour, sugar, baking powder, cinnamon, and salt in a mixing bowl.

Whisk together the egg, yogurt, lemon zest, melted butter and vanilla extract in a medium bowl or liquid measuring cup. Pour into the dry ingredients and stir until just combined. Carefully fold blueberries into the batter.

For the topping:

Combine all the ingredients in a bowl and rub together with clean fingertips until crumbly. Sprinkle topping evenly over the muffin batter in cups.

Fill the wells of the doughnut pans a bit more than three-quarters full with the batter. Distribute the crumble topping among doughnuts and bake for 15-17 minutes or until a toothpick inserted into the wall of a doughnut comes out clean and the doughnuts are puffed and lightly browned. Let them cool (in the pan) for 5 minutes, then gently invert the doughnuts onto a rimmed baking sheet.