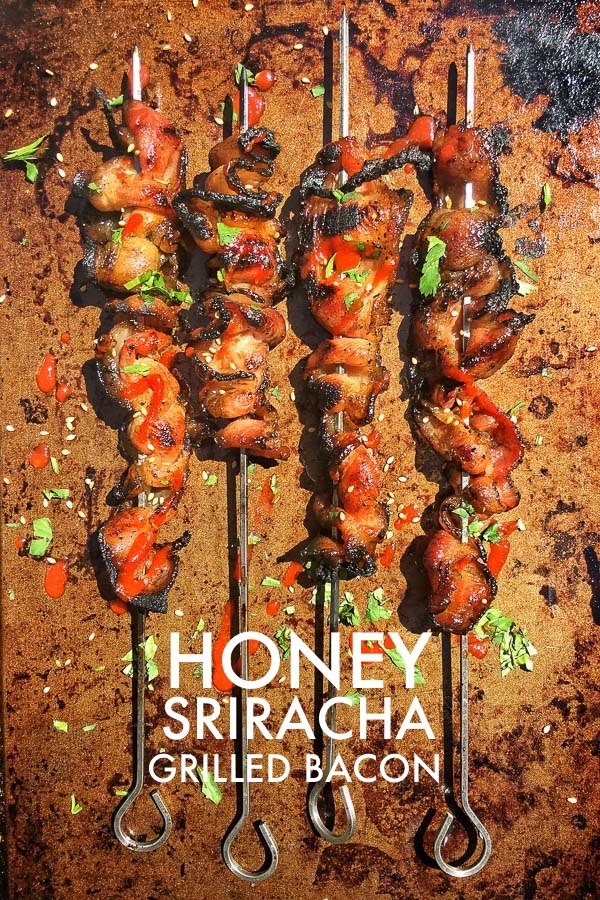 Was flipping through an issue of Bon Appetit while I was on the airplane a few weeks ago and I saw a picture of bbq'ed bacon and my mind exploded. I hadn't ever thought of grilling bacon! The best part? You don't have to worry about your house smelling like bacon for a week.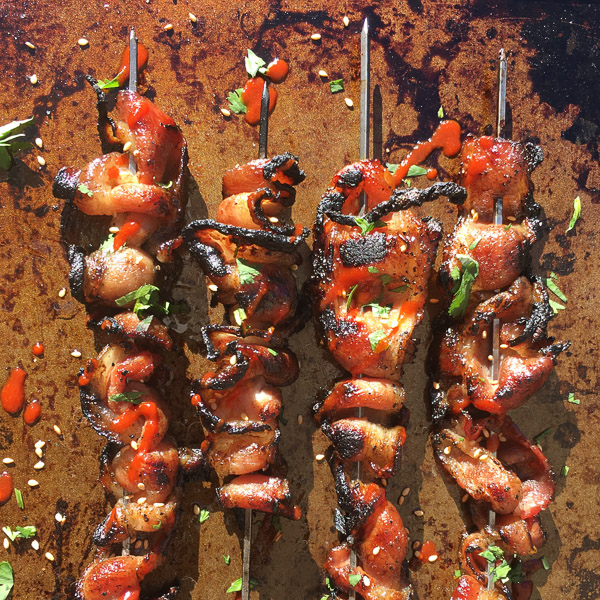 But we don't just make bacon…we coat the bacon in a honey lime soy sriracha glaze, skewer them up and toss them on the grill.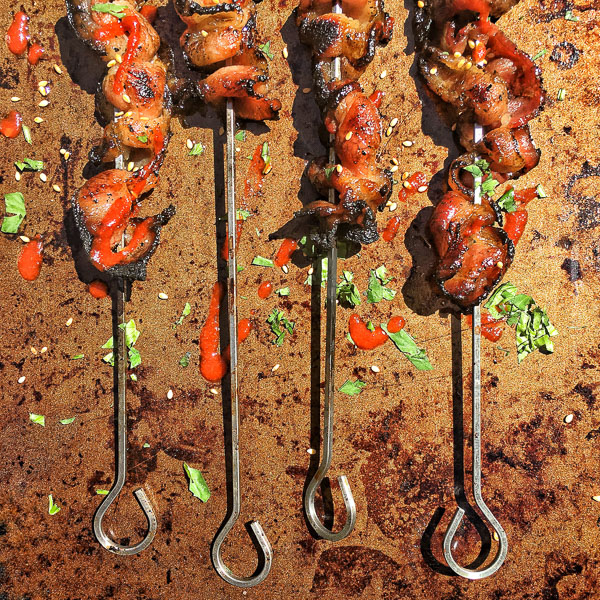 When that's all said and done, we pull them off the bbq, top with toasted sesame seeds, drizzle some sriracha on top for the ones who love SPICY things and we finish with a generous sprinkle of fresh chopped cilantro.
I mean we are GRILLING BACON HERE PEOPLE. This is amazing.
Let's gather our ingredients: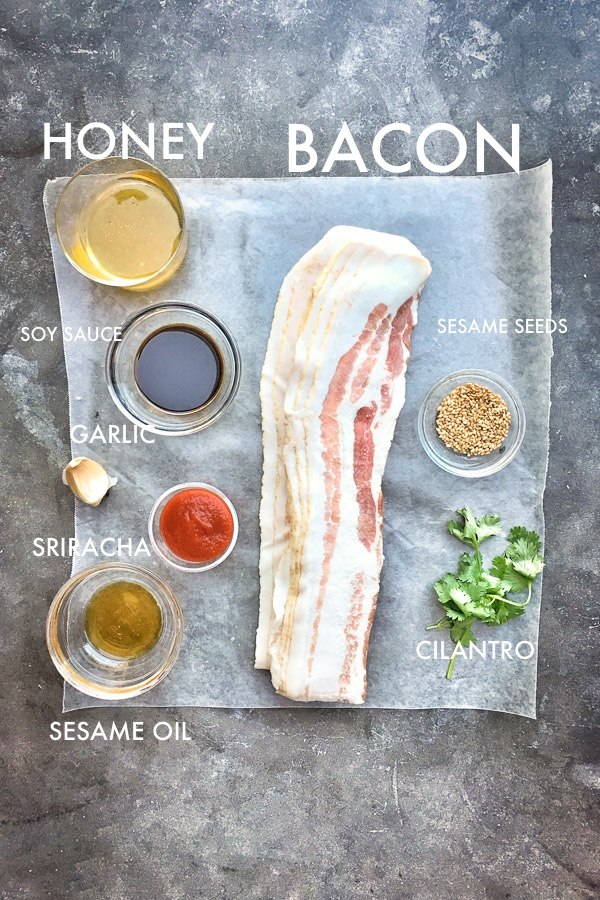 First we make the glaze.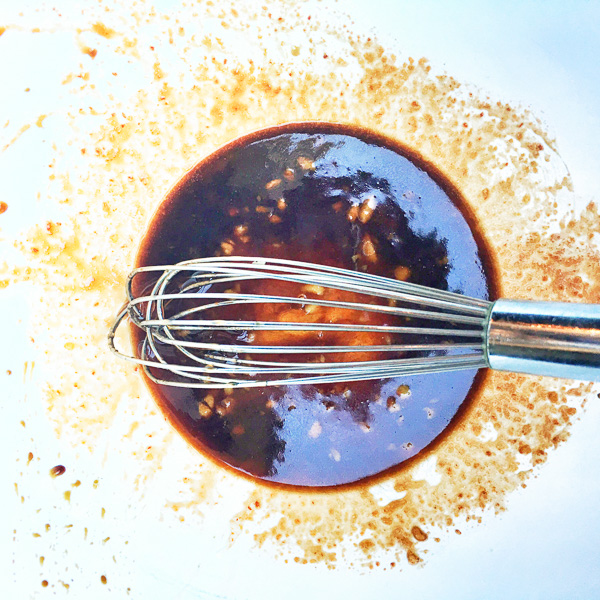 Then we toss the bacon in it. Let it sit in the fridge for about a half hour.
It's easier to thread the bacon through a skewer if it is cold.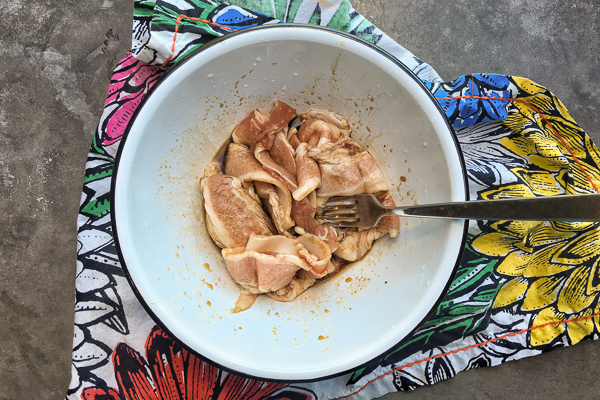 I like using metal skewers so I don't have to worry about them catching on fire.
You just have to worry about them being super hot so watch out.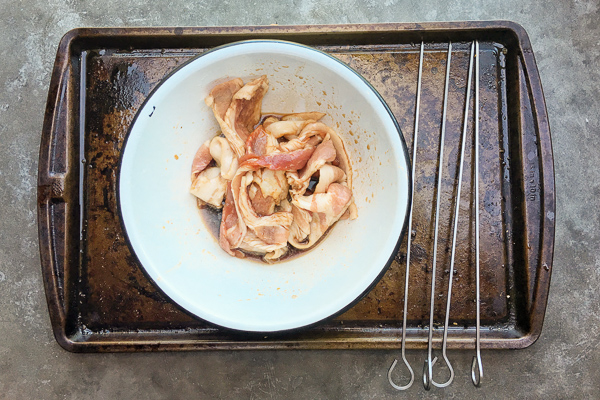 Two slices per skewer.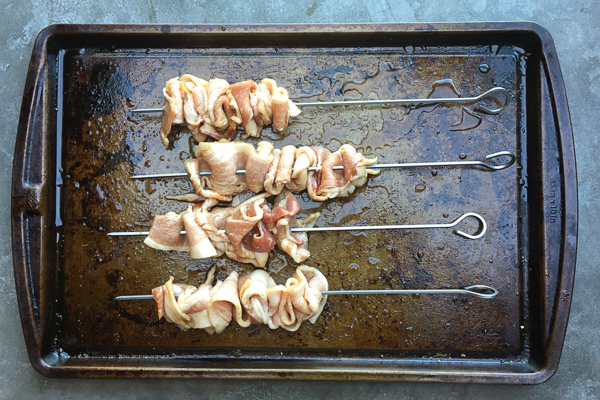 GRILL IT UP. Flip a lot. Dodge the fire.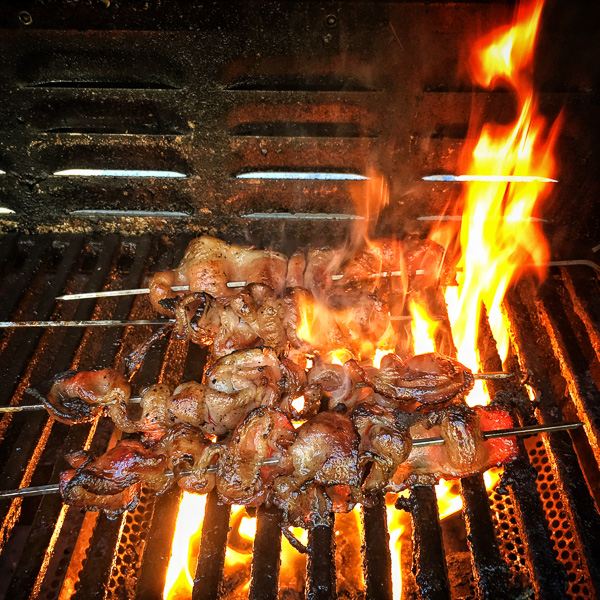 I love the charred crispy bits.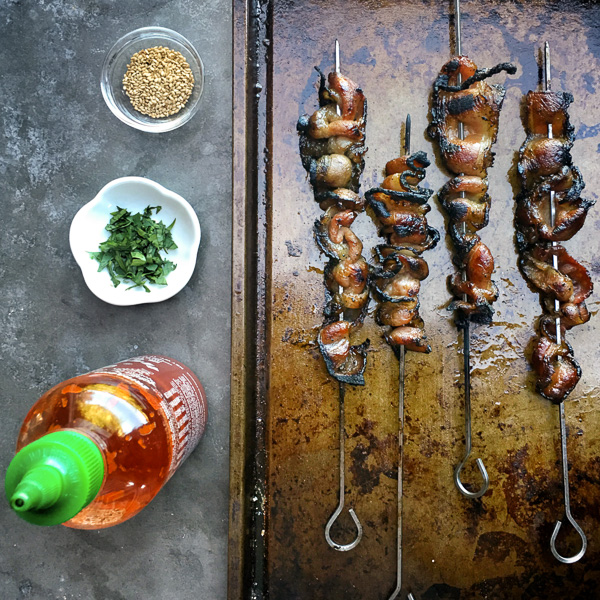 Top with some extra sriracha, sesame seeds + cilantro for garnish.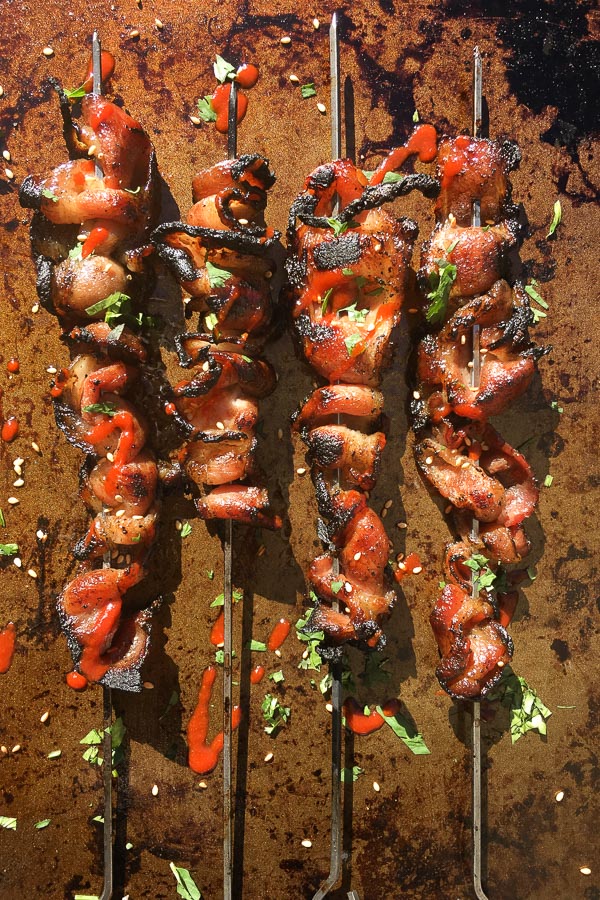 Mmmm hmmm.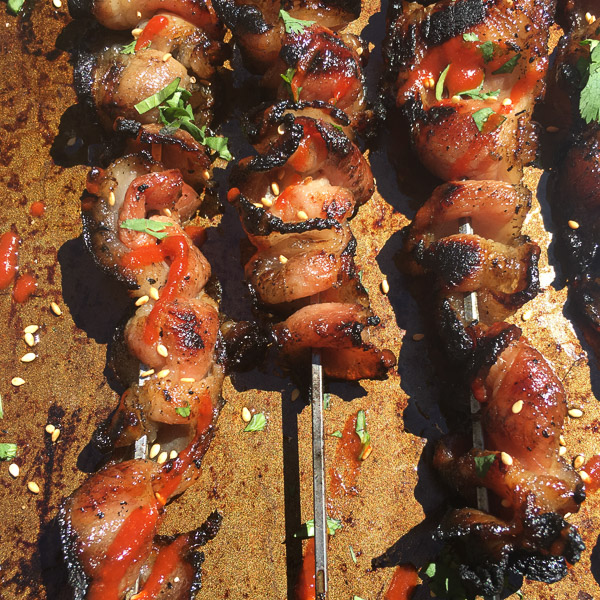 What do we do with it? Well we can put it on rice!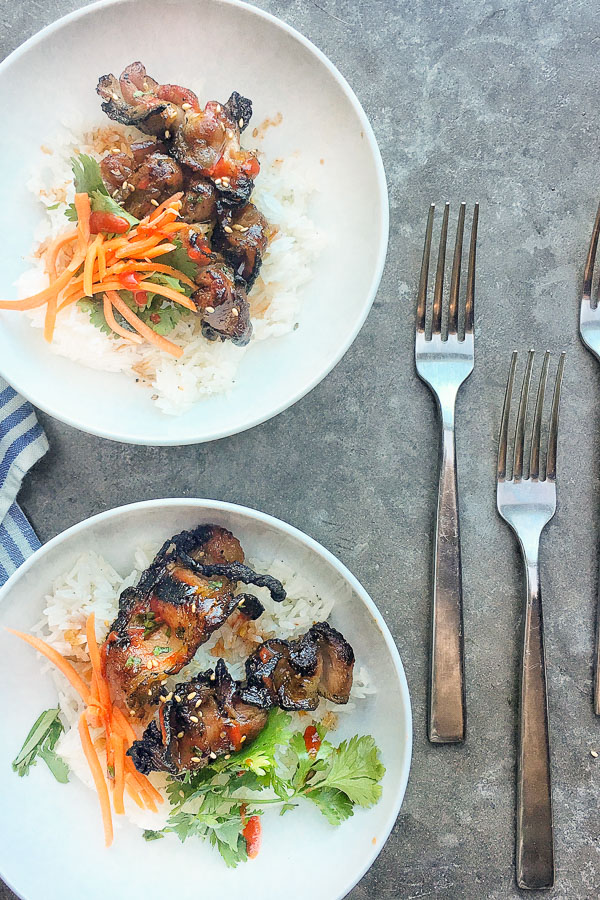 Oh look at that…there's an egg.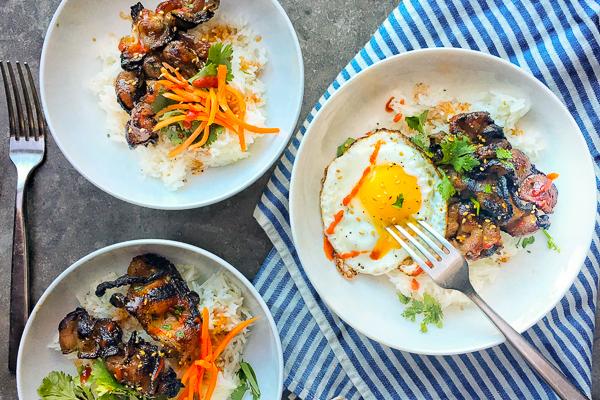 It's almost a start to a bacon fried rice situation.
Honey Sriracha Grilled Bacon

serves 2-4

1 8oz. package bacon (about 8 slices)
1/4 cup honey
2 tablespoons soy sauce (use GF tamari for GF)
2 teaspoons sriracha sauce
1 tablespoon fresh lime juice
1 clove garlic, minced
1/2 teaspoon toasted sesame oil
toasted sesame seeds, for garnish
fresh cilantro, for garnish

Preheat grill to a medium-high heat.

Whisk honey, soy sauce, sriracha, lime juice, garlic, and sesame oil together in a medium bowl. Place strips of bacon in the glaze and coat evenly. Refrigerate for at least 30 minutes. Skewer two slices of the glazed bacon onto each metal skewer, making sure to pierce the meatier part of each piece rather than the fat.

Place skewers on the grill. Keep an eye on them and turn them every so often. Cook until bacon is nicely crisped, about 10-15 minutes. Pull skewers off the grill and serve hot.

Alternately, you can do this on a broiling pan in an oven. Turn the broiler on HIGH and broil for about 3-4 minutes on all sides, or until bacon is fully cooked.