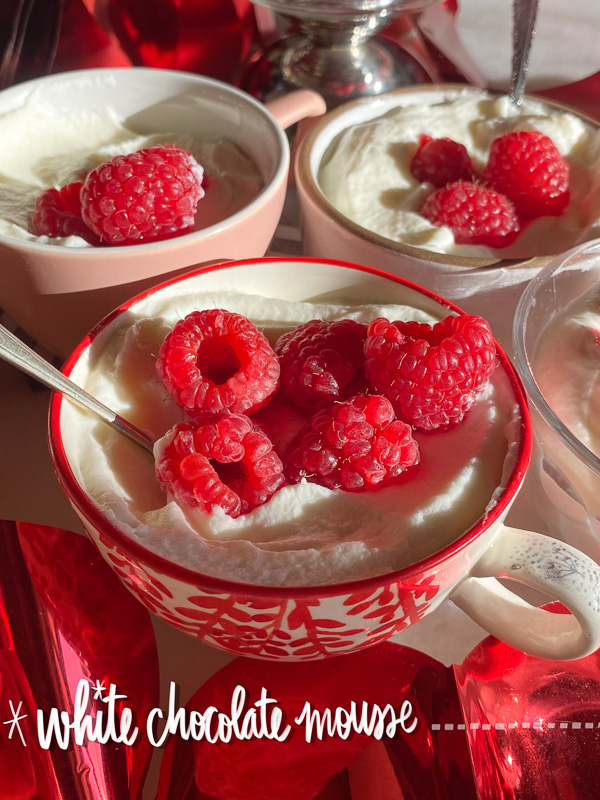 I had a bunch of leftover white chocolate in my pantry from the holiday truffle escapade I had, so I put them to good use with this White Chocolate Mousse situation. Just in time for Valentine's Day!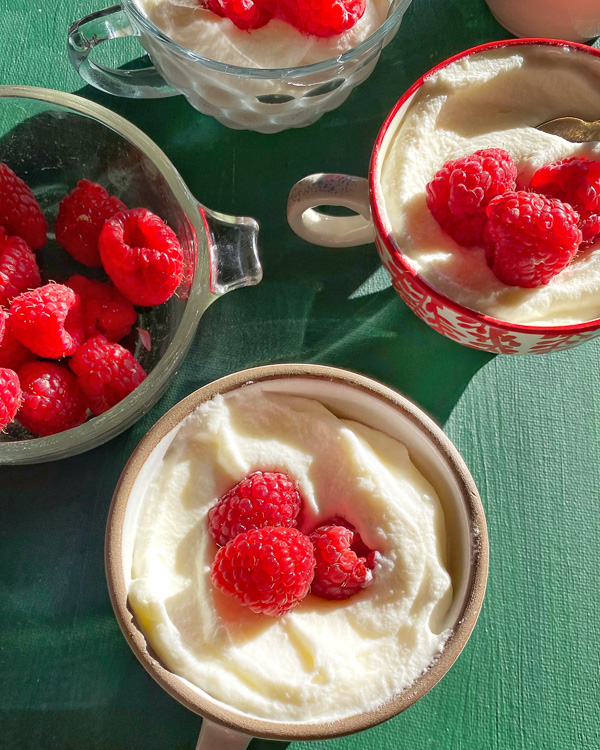 This simple dessert has three ingredients if you don't include raspberries.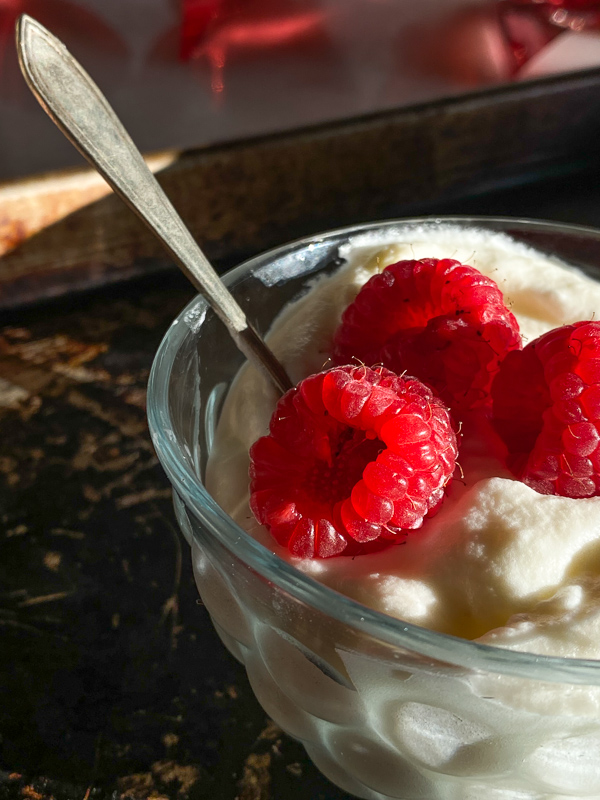 Melted white chocolate gets folded into whipped cream and chilled for a bit in the fridge. It kinda tasted like whipped cream with a bit of sweetened condensed milk (MY FAVE!).
We had ours on a weeknight last week and my family wondered what the special occasion was. I love how something so simple can be considered special. White Chocolate Mousse has the power to make an exhausting Monday into a real treat.
Ingredients involved: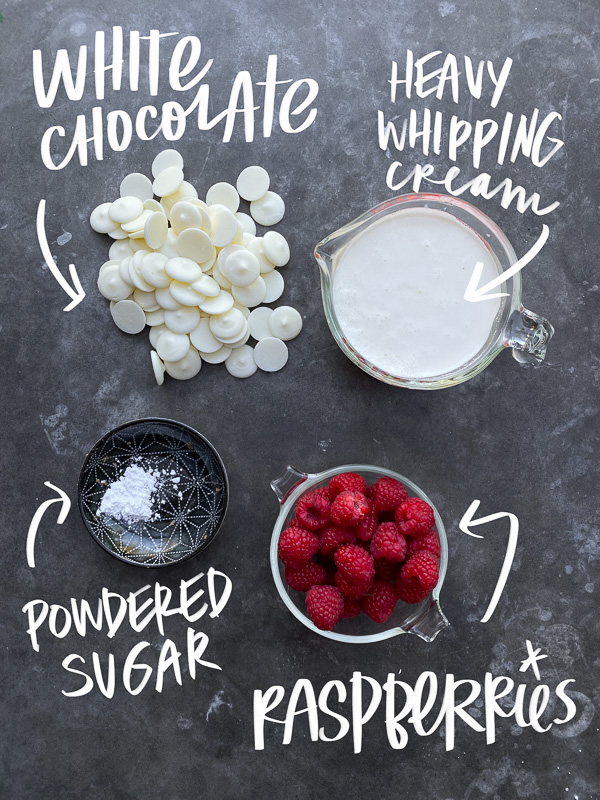 First, we melt the white chocolate into some of the cream. Then we set it aside to cool.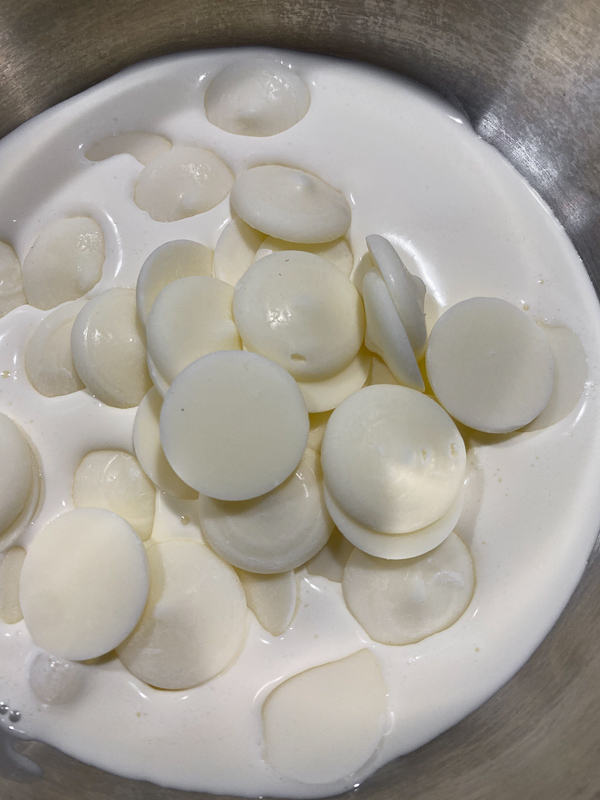 The heavy whipping cream gets whipped with powdered sugar.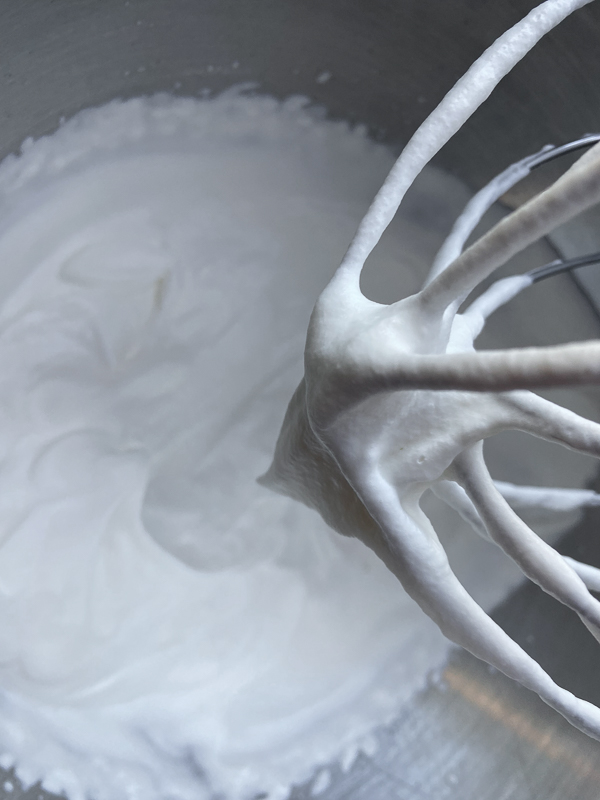 Time to fold it into the white chocolate.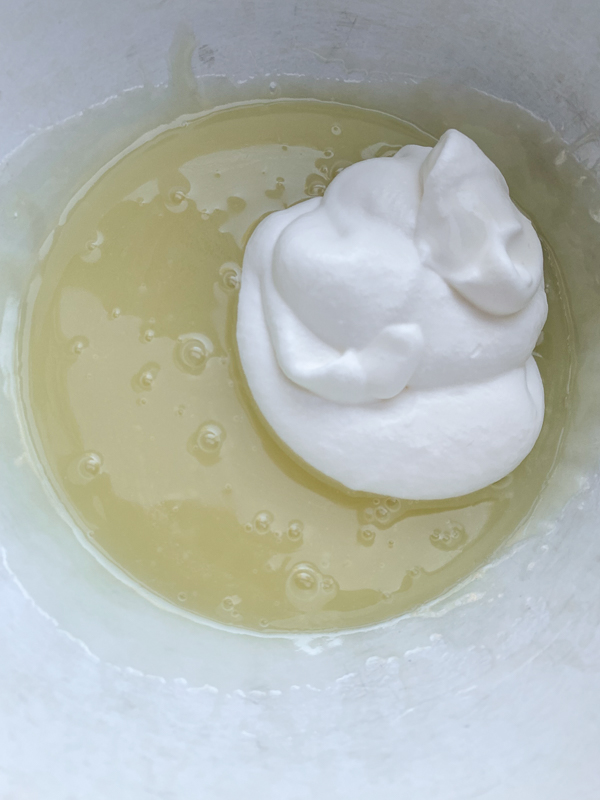 Get your dishware ready. I used some cute little mugs from my prop stash.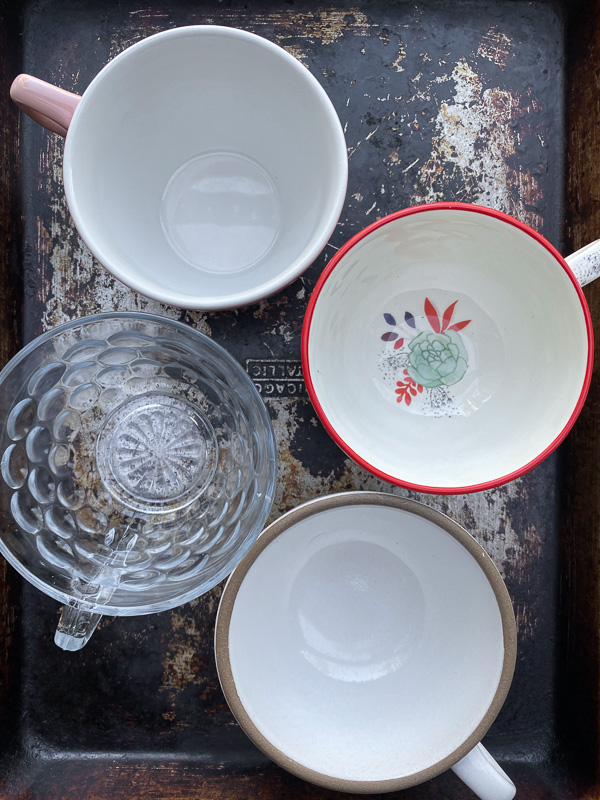 Spoon it in.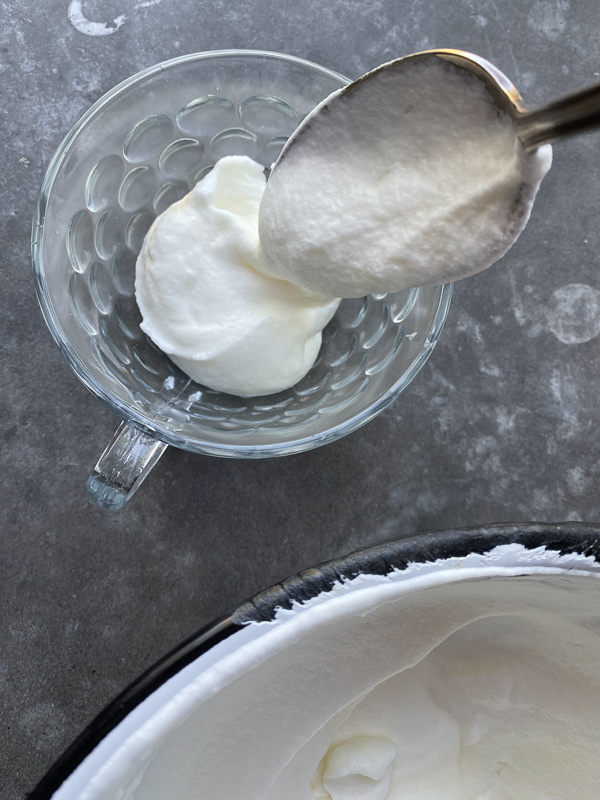 To the top!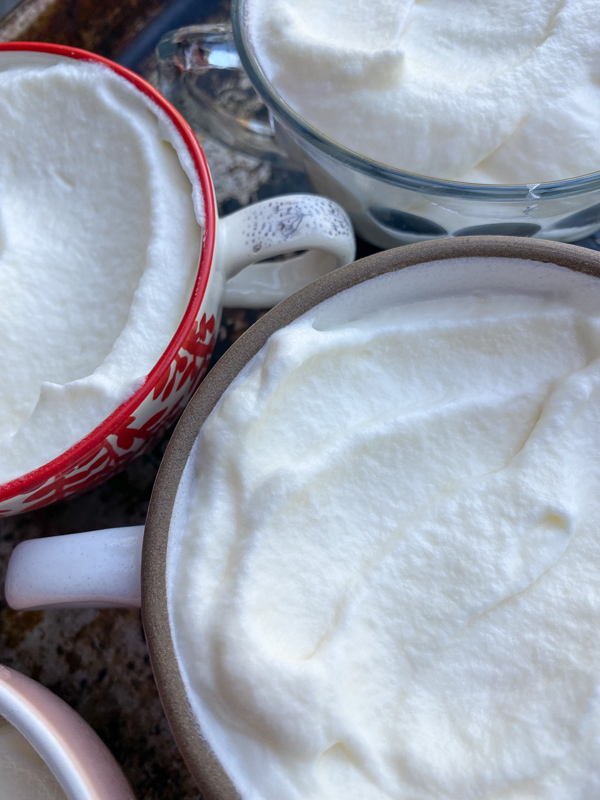 Cover and put them in the fridge for at least two hours.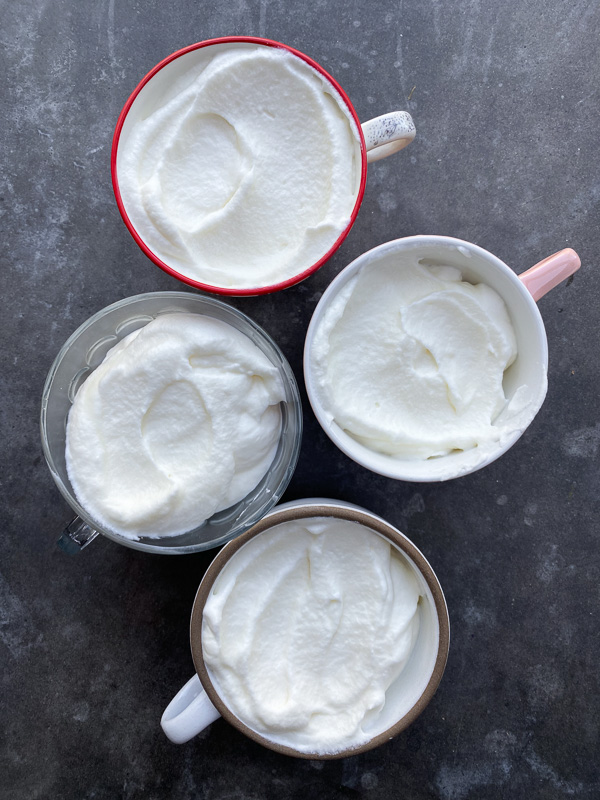 Top with berries!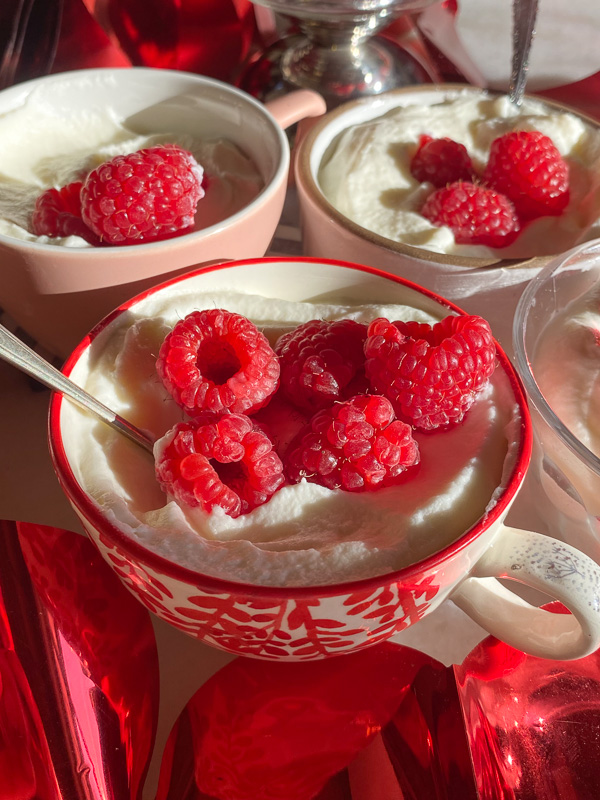 If you're a family of three, like us one person gets two! And if you're making it for two, each of you gets TWO!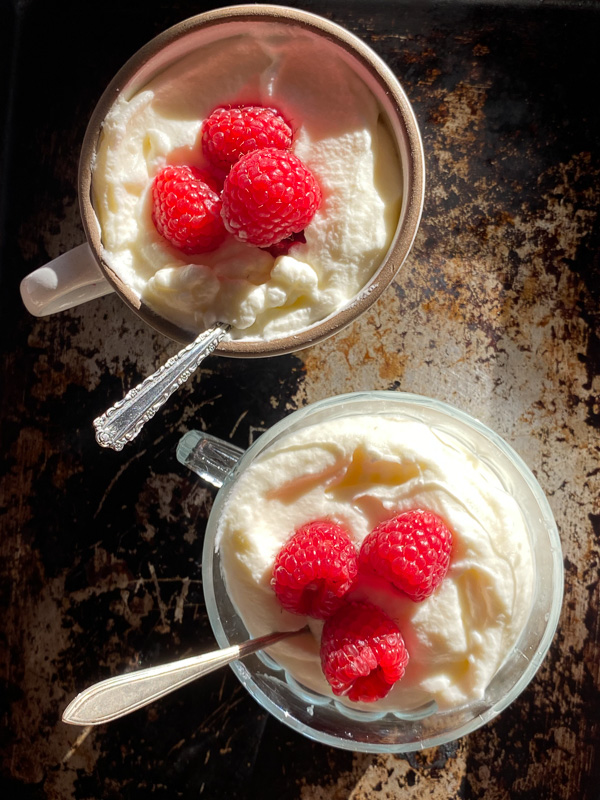 You'll want seconds…
White Chocolate Mousse

makes 4 servings

recipe adapted from Taste of Home

8 oz. white baking chocolate
1 1/3 cups heavy whipping cream
1 tablespoon powdered sugar
raspberries, for serving

In a small heavy saucepan, combine white chocolate and 1/3 cup cream; cook and stir over medium-low heat until smooth. Transfer to a large bowl; cool to room temperature.

In a small bowl, beat the remaining cream until it begins to thicken. Add confectioners' sugar; beat until soft peaks form. Fold a little bit of the whipped cream into the chocolate mixture, then fold in the remaining whipped cream.

Spoon into dessert dishes. Refrigerate, covered, for at least 2 hours. Garnish with fresh raspberries