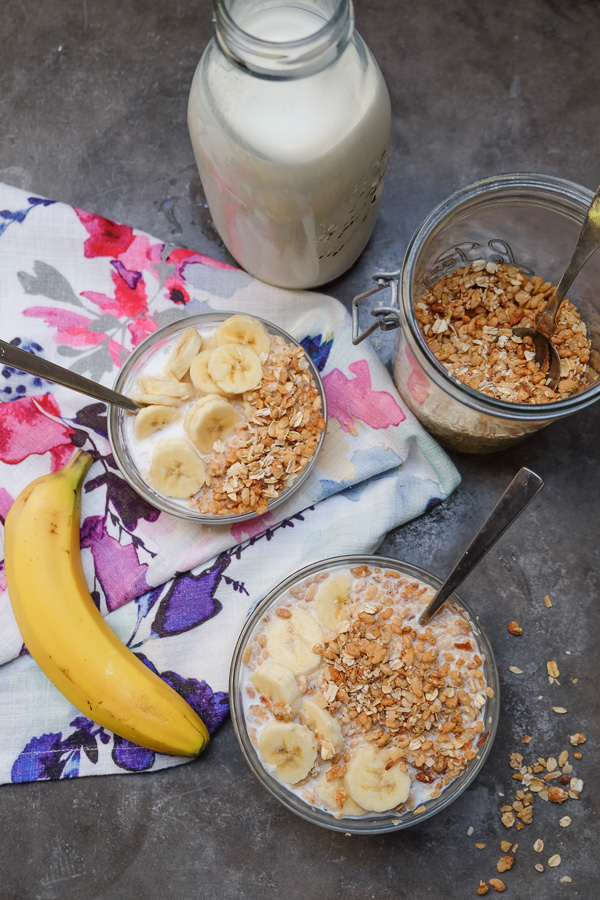 Sometimes we eat cereal for dinner. It's easily Cooper's favorite dinner because it always shocks him when I say YES to "night cereal."  The reason why we don't eat night cereal that often is because I'm always concerned about having that much sugar before bedtime. Also, it feels like dessert and I always want something savory afterwards. Can we just make a cereal that's a bit savory?
YES WE CAN.
Cooper and I brainstormed a night cereal recipe and we came up with these Tahini Rice Crispies.
We combined crunchy puffed rice cereal mixed with oats, coconut and a ton of sesame seeds. We mixed it all together and stirred in a maple tahini concoction that created savory/slightly sweet combination.  It's definitely more savory than sweet. The tahini makes it a bit nutty, the sesame seeds add a delicious depth and the coconut gets all toasty and delicious.  It's like Honey Bunches of Oats cereal with a subtle halvah vibe and a lot less sweet.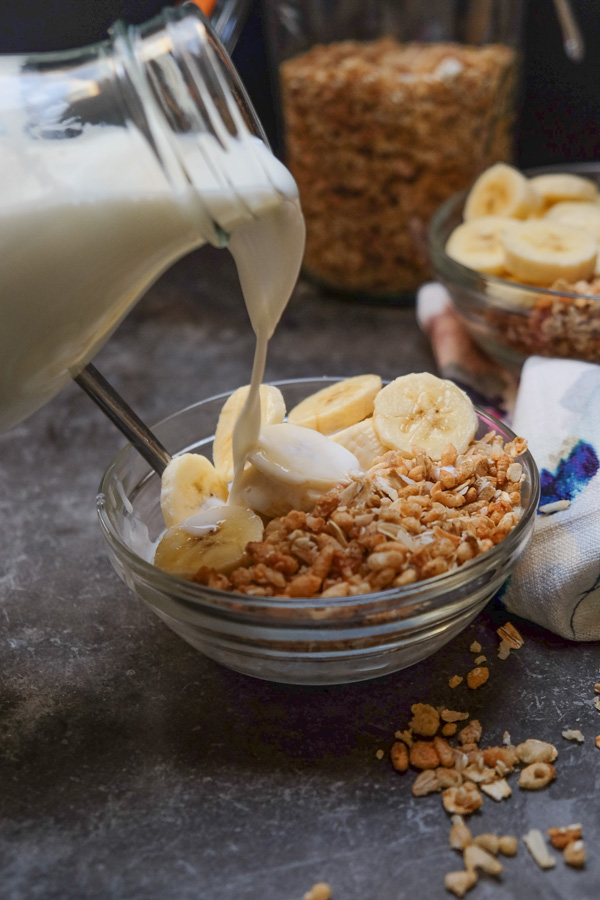 But what should we serve with this night cereal? Cold milk and slices of banana to fortify our dinner.  Night cereal just got fancy and my kid approved, so it's a win ALL AROUND.
Let's gather our ingredients: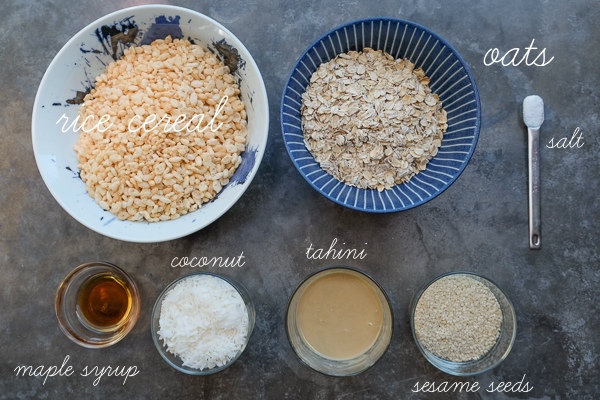 Tahini + maple syrup.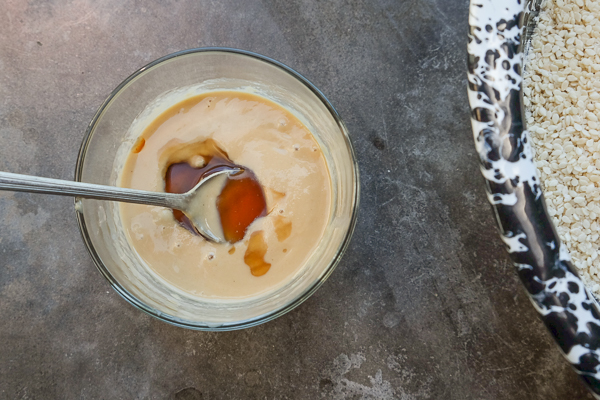 BIG BOWL for mixing!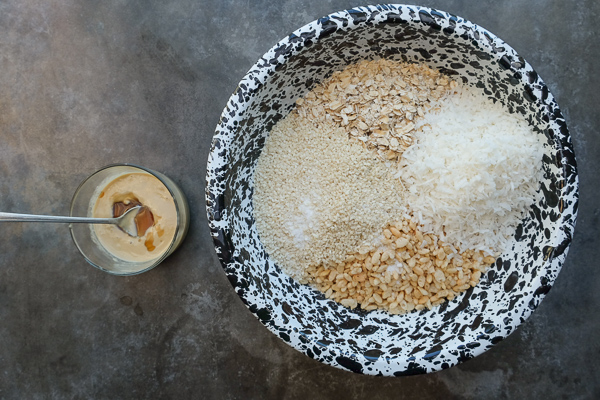 Stir it in. Mix really well.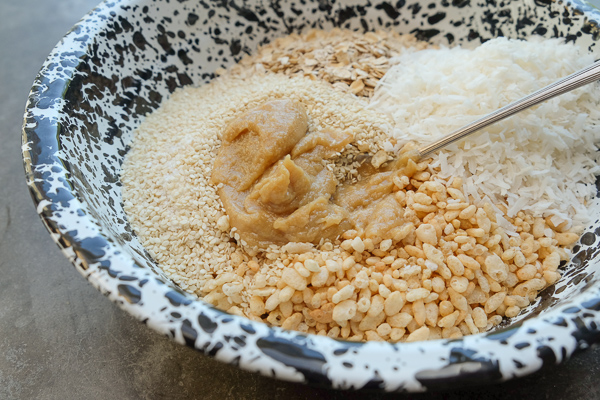 Lay out on a baking sheet and bake.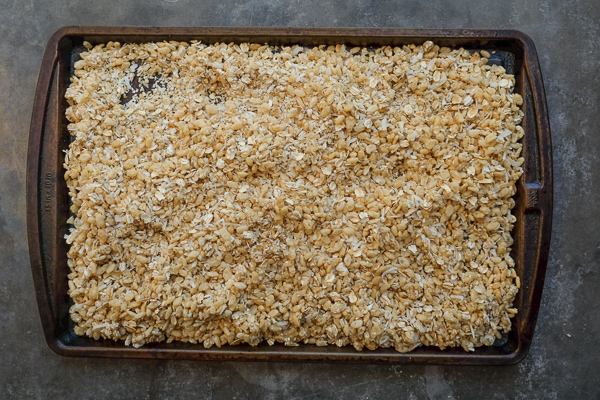 GOLDEN BROWN. There's so much goodness in there with the coconut and sesame seeds.
The crispy rice cereal just got even crispier!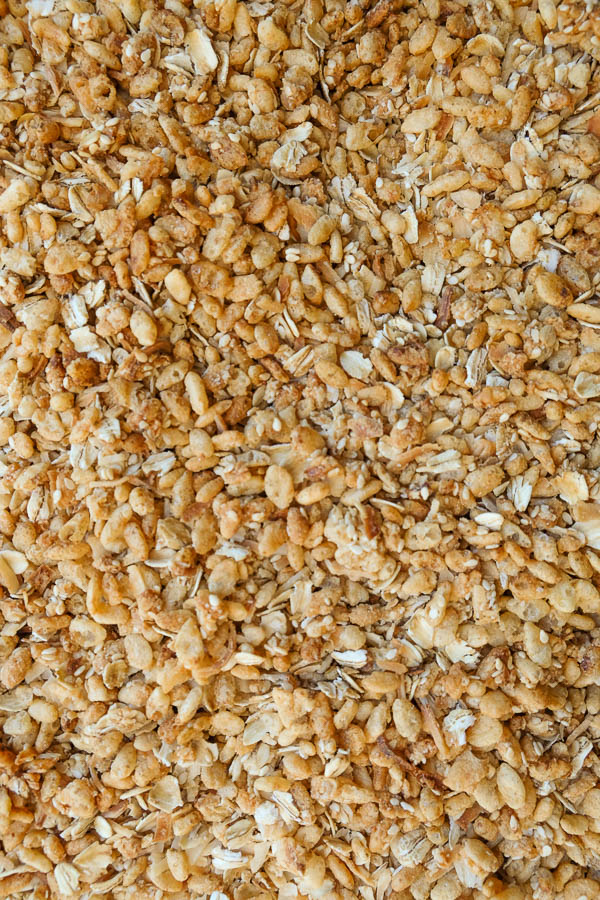 Let it cool and put it in a jar. Bring out the cold milk.
Cereal & milk goes together like peanut butter & jelly.  AKA- TRUE LOVE.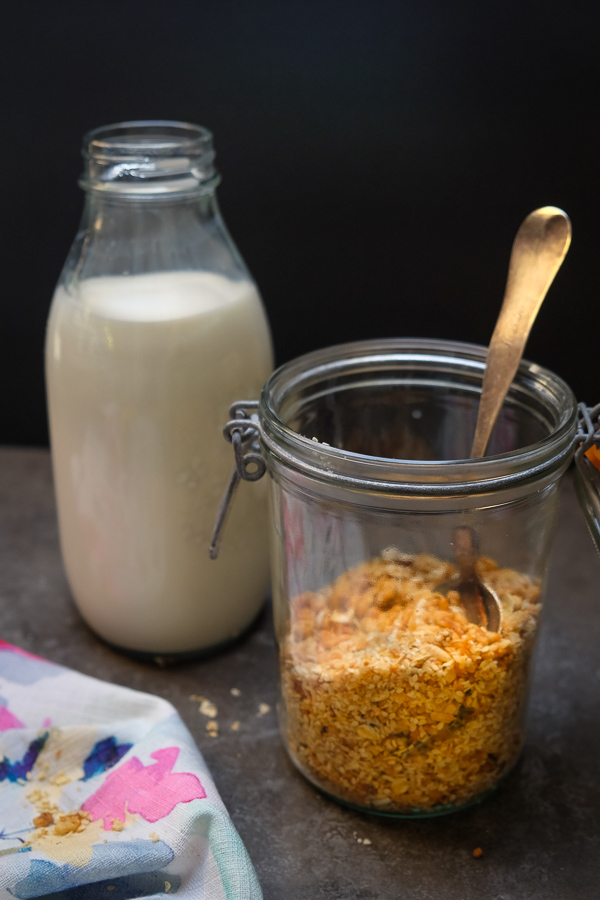 We're going to serve ourselves some night cereal.
Here's what we need:
Milk + bananas + cereal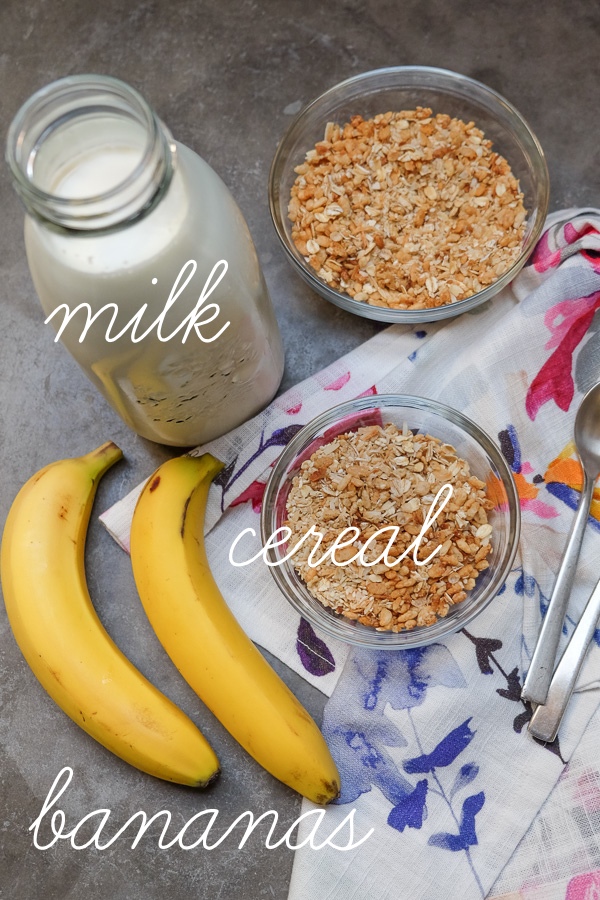 Yessssssssss. My mouth is watering as the milk pours in. GIVE ME NIGHT CEREAL NOW.
Ding ding ding! The moment we've all been waiting for….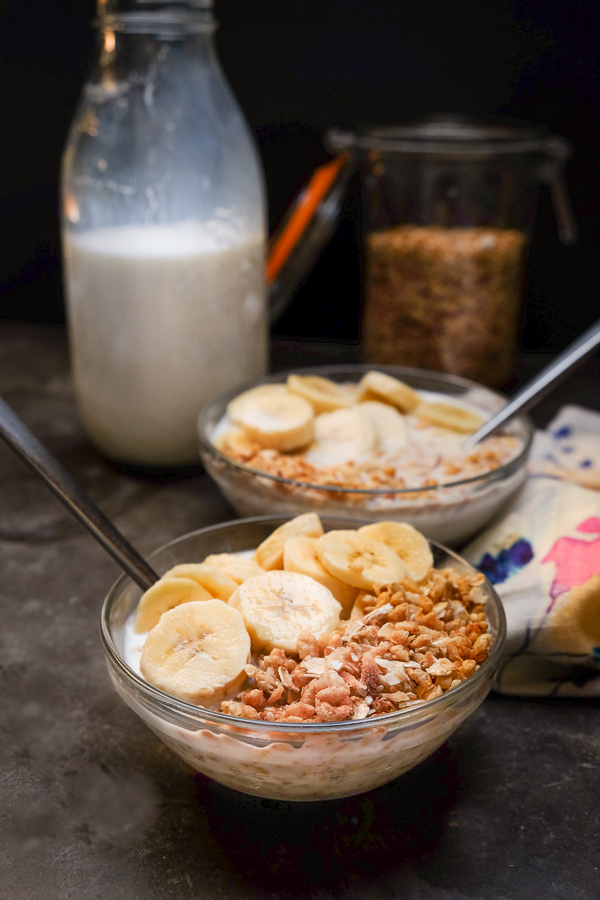 Who needs plain old cereal when you can have it when so many fun things added to it??!
I know what we're having next Monday!
This post was produced in partnership with CA Milk. As always, all opinions are my own. 

Tahini Rice Crispy Cereal

makes about 3 1/2 cups of cereal

2 cups crisped rice cereal
1 cup rolled oats
1/3 cup sesame seeds
1/2 cup unsweetened shredded coconut
1/2 cup tahini
2 tablespoons maple syrup
1/2 teaspoon kosher salt
milk, for serving
bananas, for serving

Preheat oven to 350F.

In a large bowl, mix together crisped rice cereal, oats, sesame seeds and coconut until well combined. In a small bowl, combine the tahini and maple syrup. If mixture is thick, add about 1 tablespoon of water to thin it out. Stir maple tahini sauce into the cereal mixture until well coated. Season with salt and spread coated cereal mixture onto a baking sheet. Bake for 10-15 minutes, stirring every 5 minutes to make sure mixture is evenly browned.  To serve, divide cereal into bowls, top with milk and bananas. Cereal will last in an airtight container for up to a week.