Here's what this past week looked like on My Everyday Life: Week 44
This week I got HOOKED up with persimmons.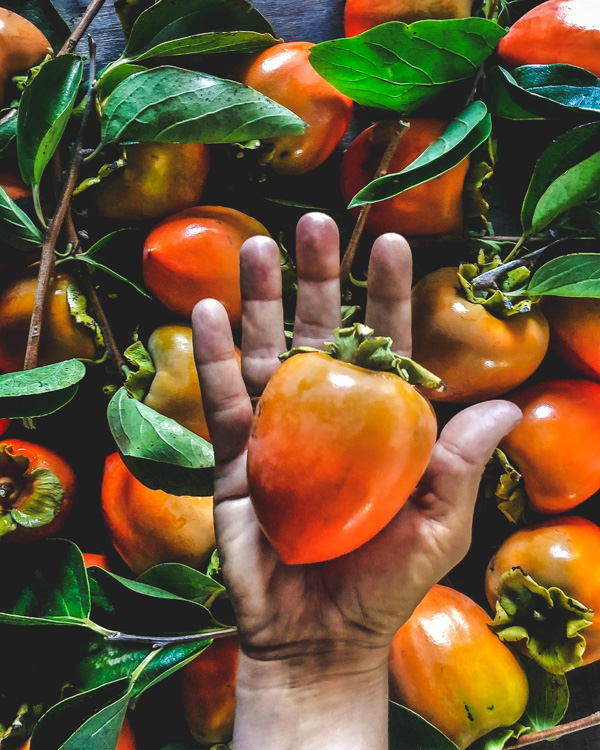 Do you have any favorite recipes for persimmons?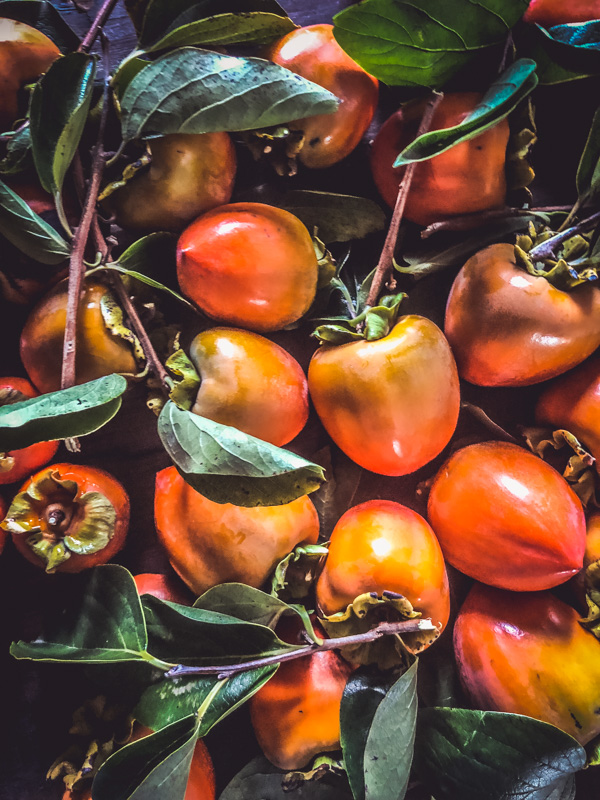 They came from my neighbor, Pat! He reminds me of my grandpa! He was so excited I stopped by to say hello. It felt like I got a hug from my grandpa and that made me week.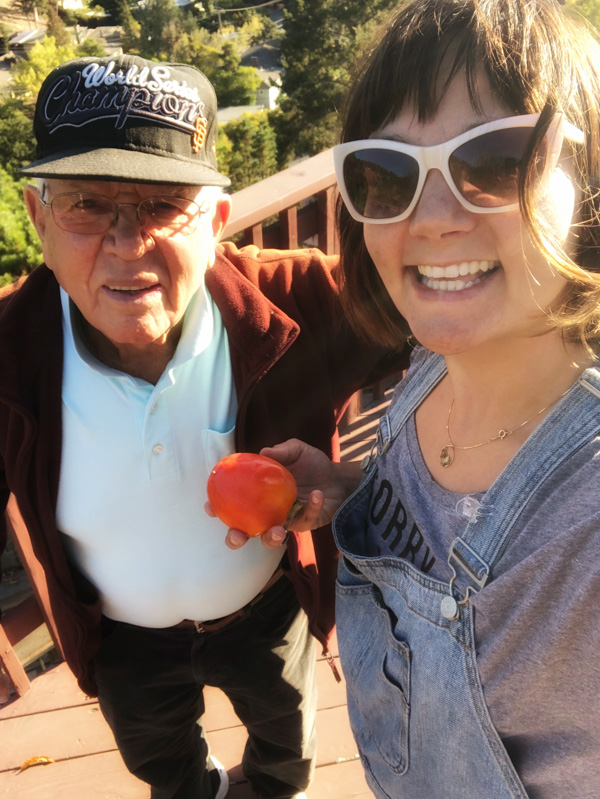 Cooper was Julian Edelman for Halloween!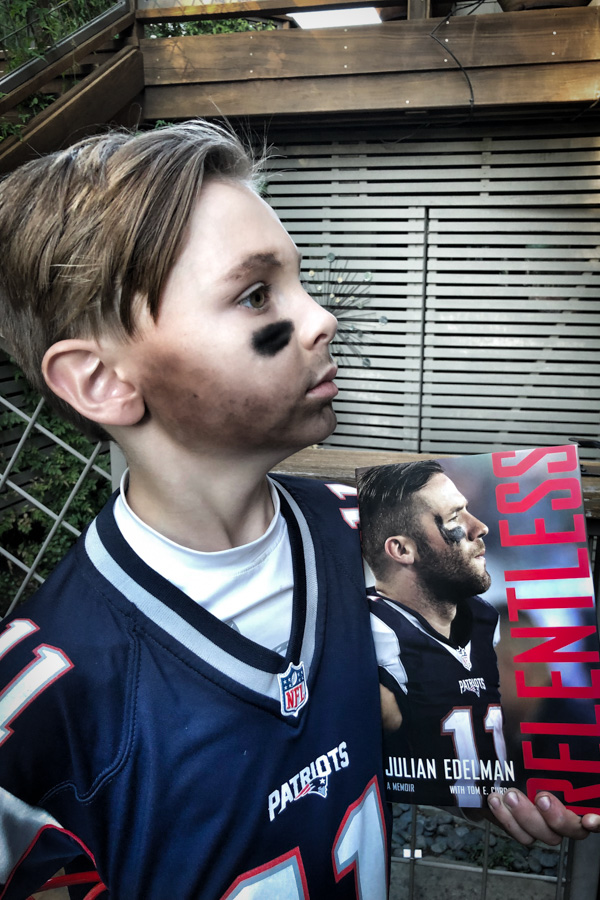 Next year I'm gonna be a sun. I borrowed my friend Luisa's costume for 2 minutes.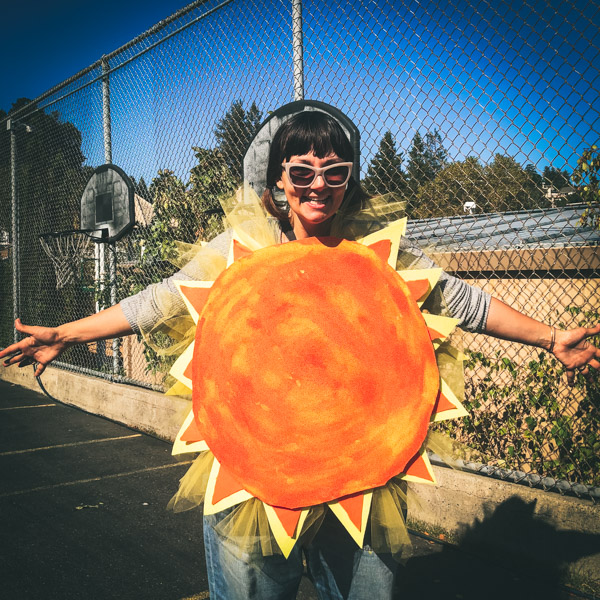 I was a panda! I almost went as Lydia from Beetlejuice but then I didn't feel like wearing uncomfortable shoes.
LIFE CHOICES!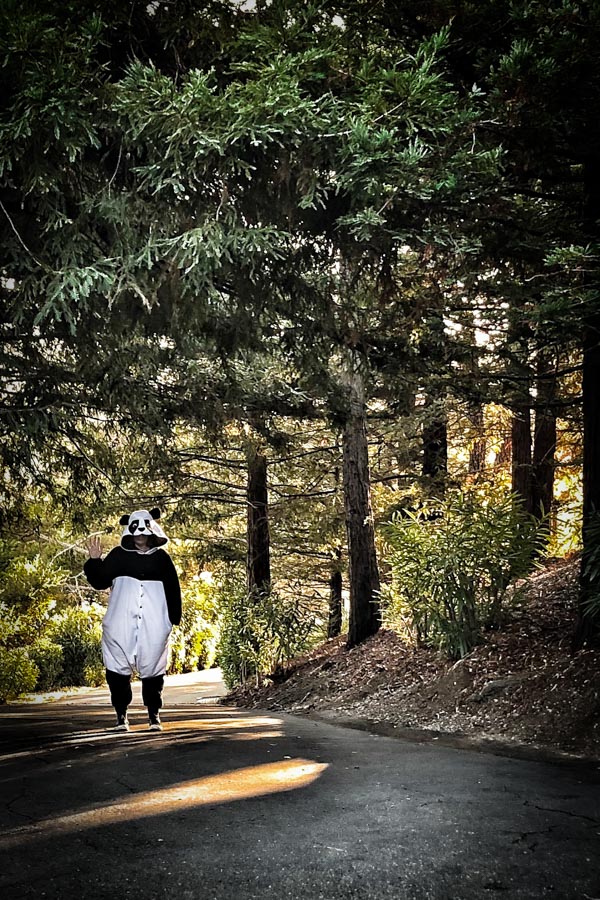 Casey was an Edelman fan 🙂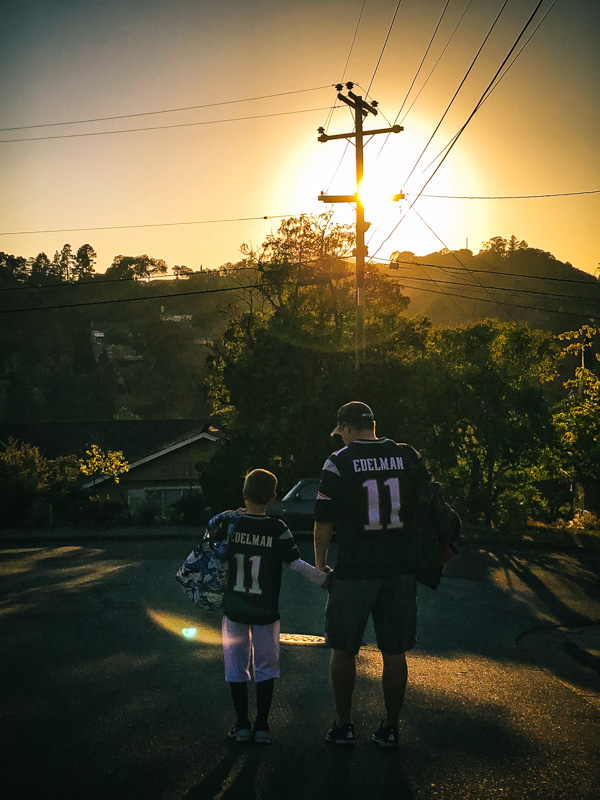 We went trick-or-treating with our friends from Neve & Hawk. 
Some of the houses gave out full sized candy bars!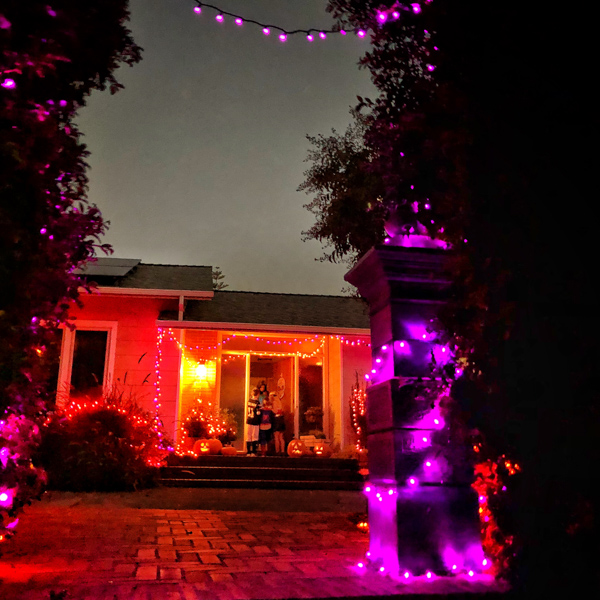 We had a beautiful sunrise this week.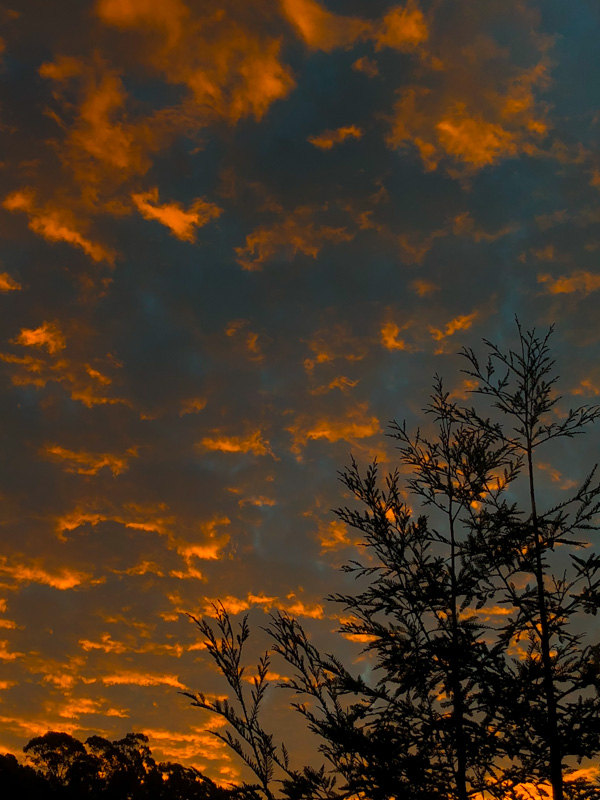 We had burgers.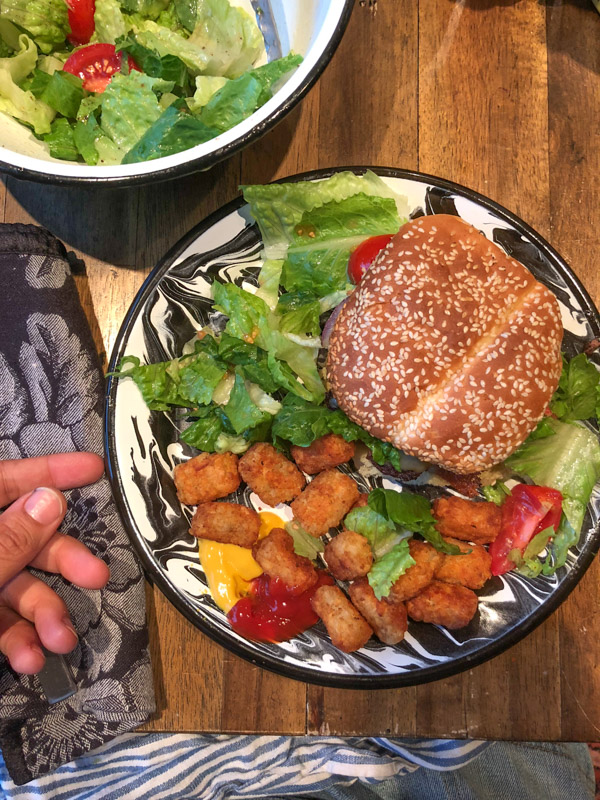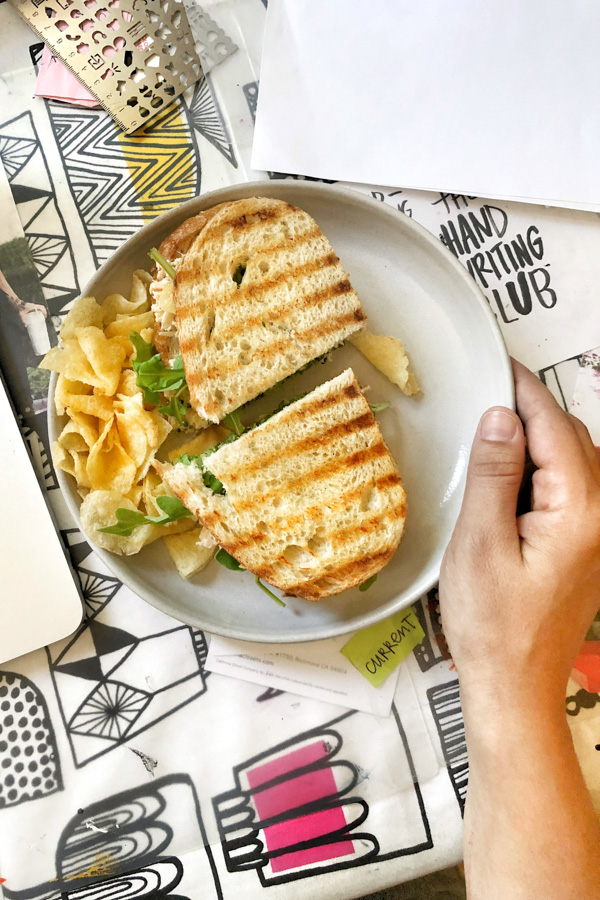 Reminding myself what I can eat when I do the Whole30 again….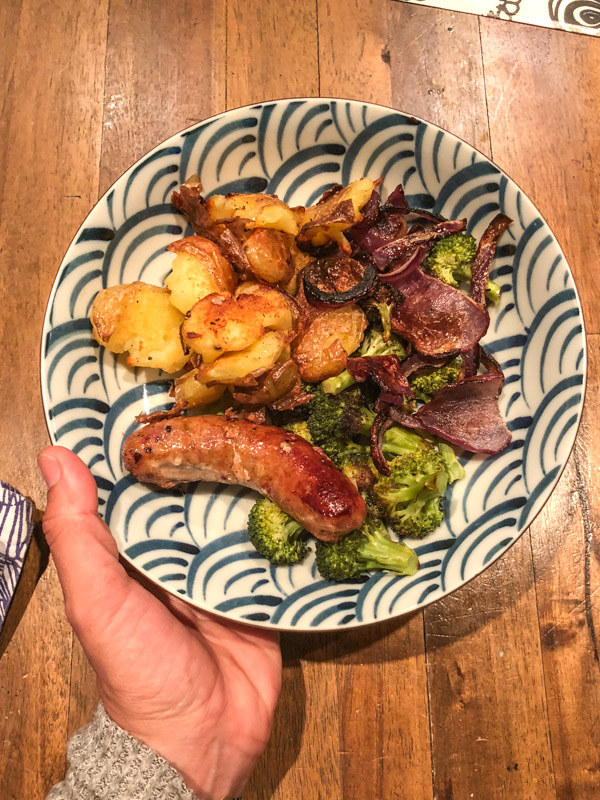 But then I forgot how much I love peanut butter…..sigh.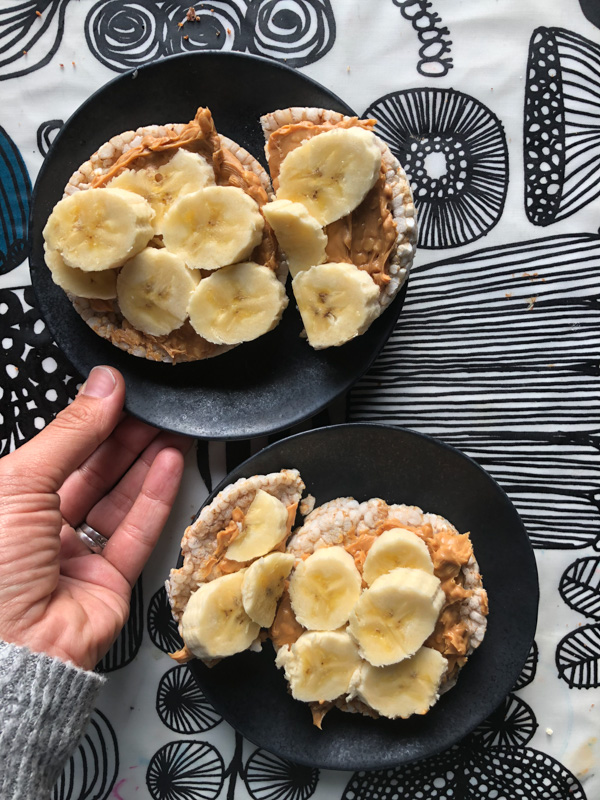 These colors make me happy.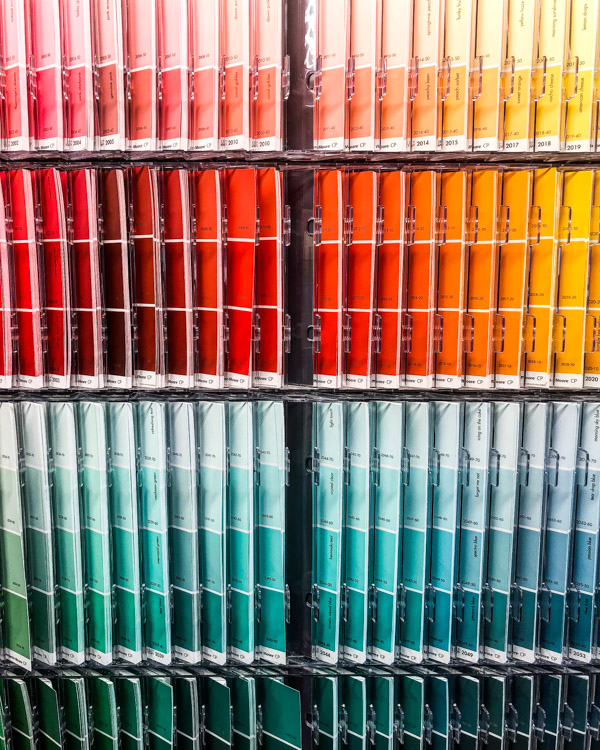 I've never had a green room before…perhaps it's time to try something new.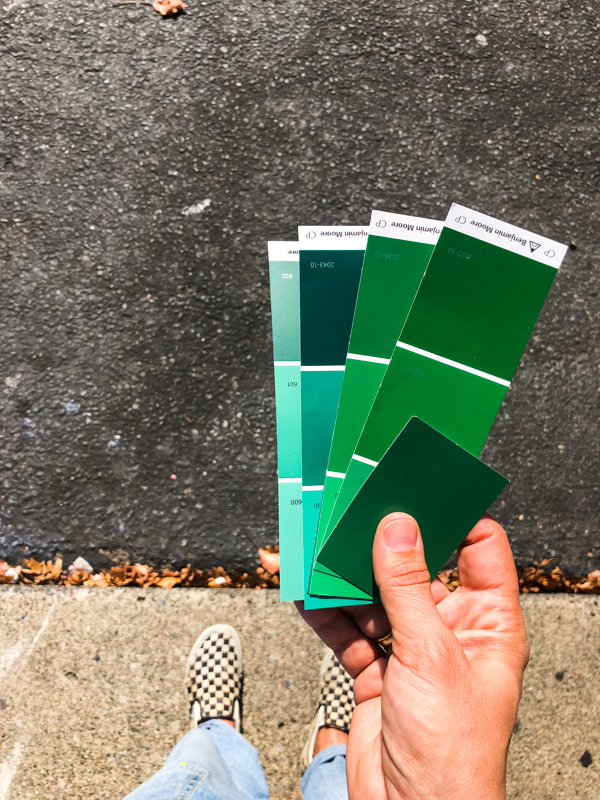 The great sort of 2017.
We did not get a Reese's peanut butter cup. I REPEAT. WE DID NOT GET A REESE'S PEANUT BUTTER CUP. However, the neighborhood loves 100 GRANDS. Go figure.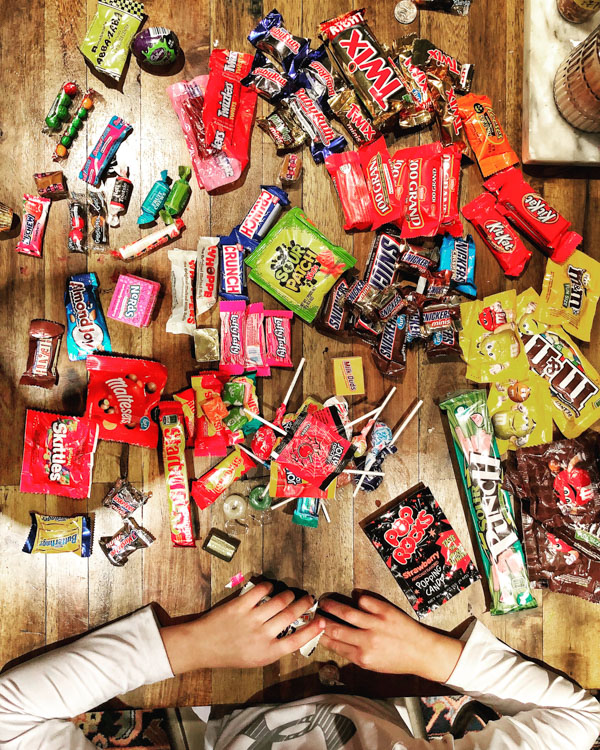 We are living with candy.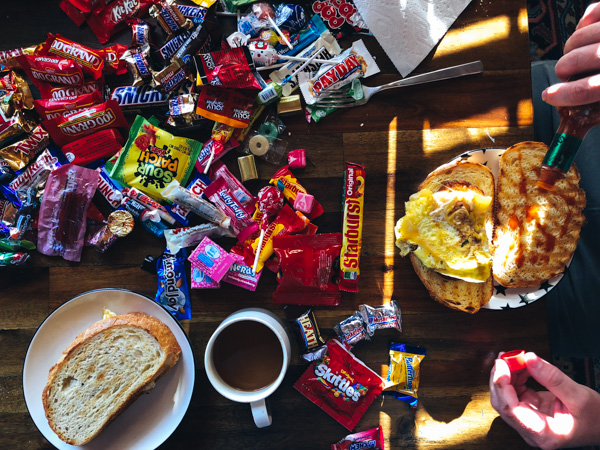 I made a delicious farro salad and put pepperoncini in it. SO GOOD.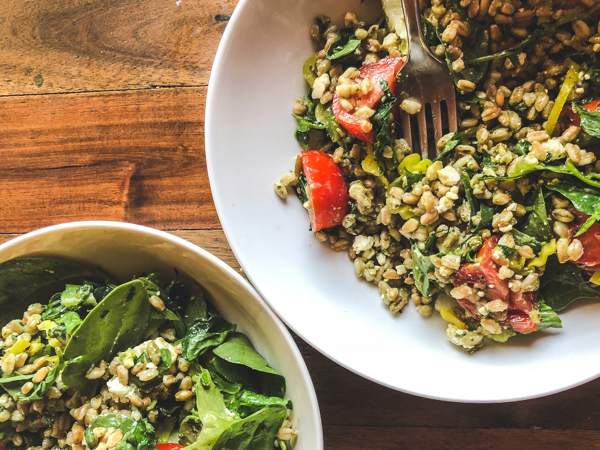 Get that tum.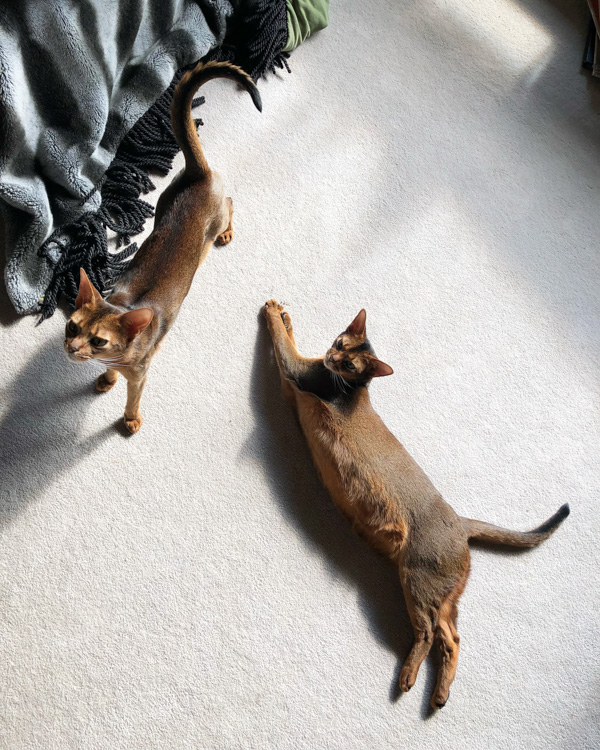 Headed to Pinterest for their workshop event!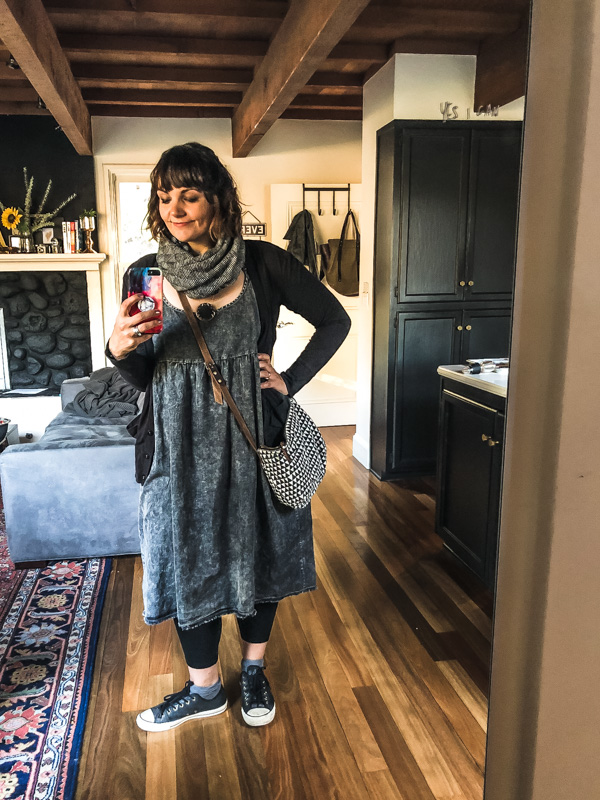 It's so cool to see how much the company has grown over the years!
I remember talking about Pinterest on our podcast many years ago before people got into it. And now they are opening up a workshop space to bring people together to craft!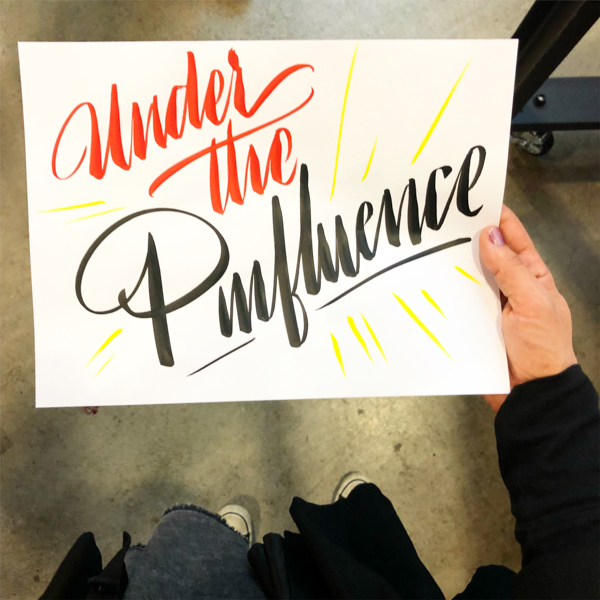 I love when there's some type of workshop element to an event. It kills the social anxiety when you can do something with your hands. Emma Roberts was about to stamp next to me until someone interrupted her for a picture. That would have been fun.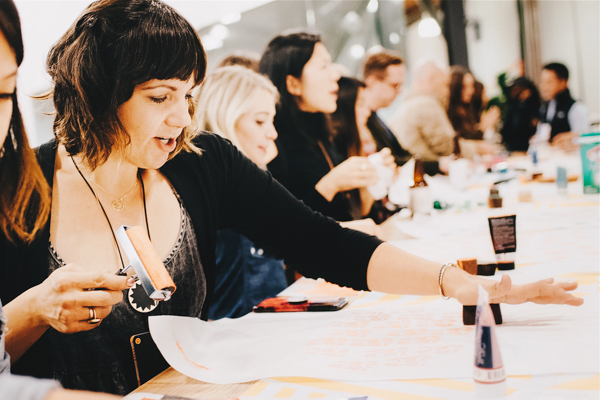 I need more orange legos in my life I think.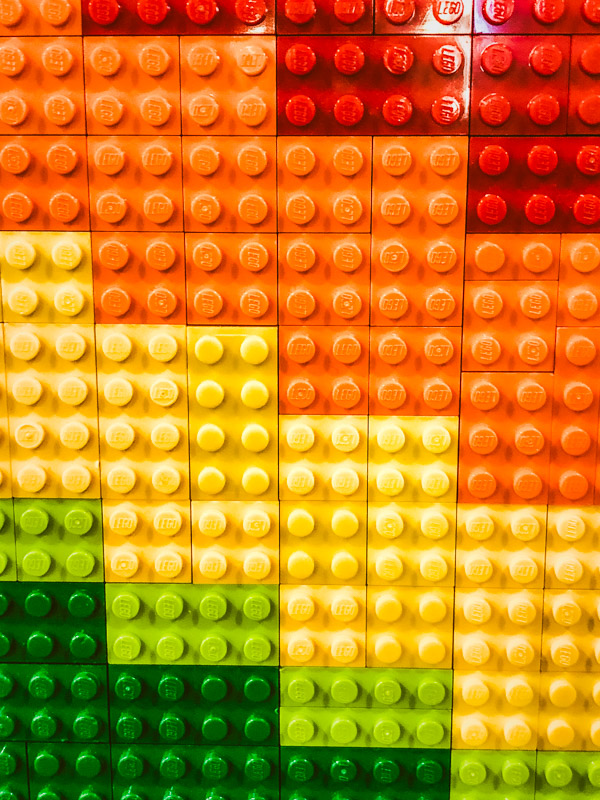 Inspiring art at Pinterest.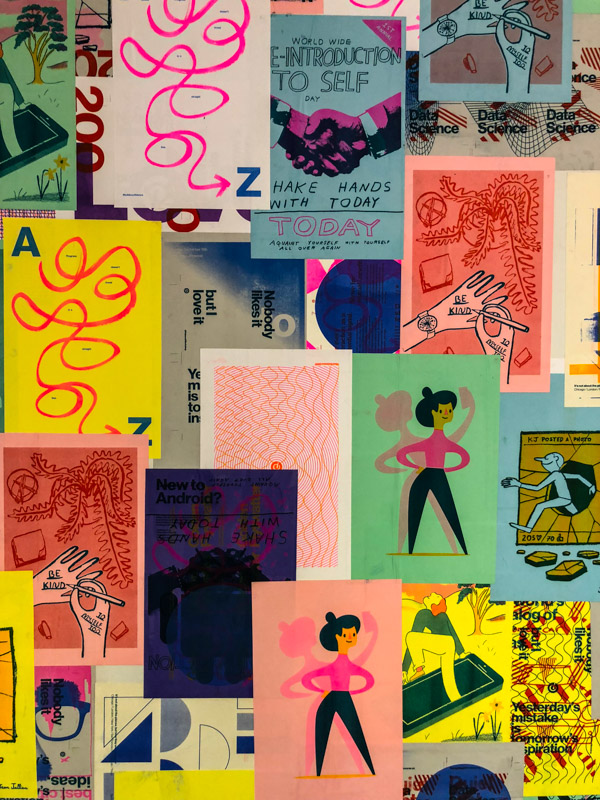 It rained.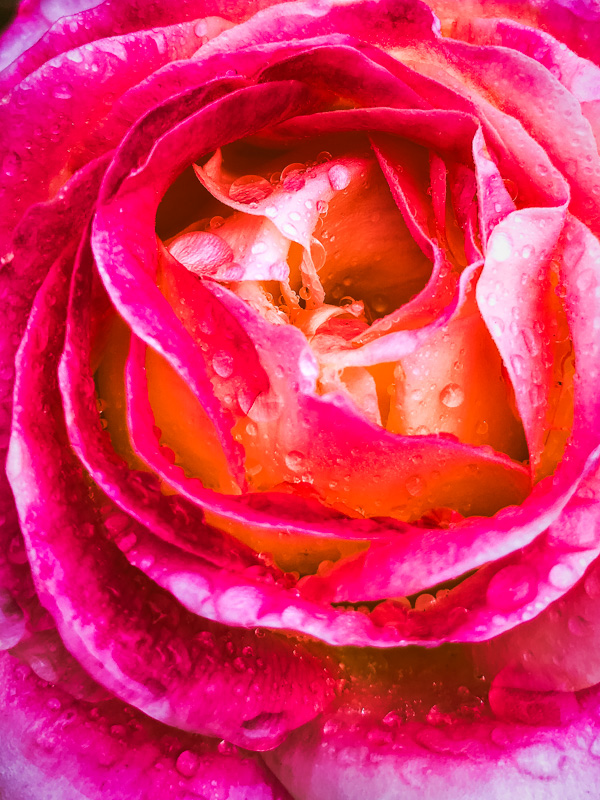 Raindrops on roses.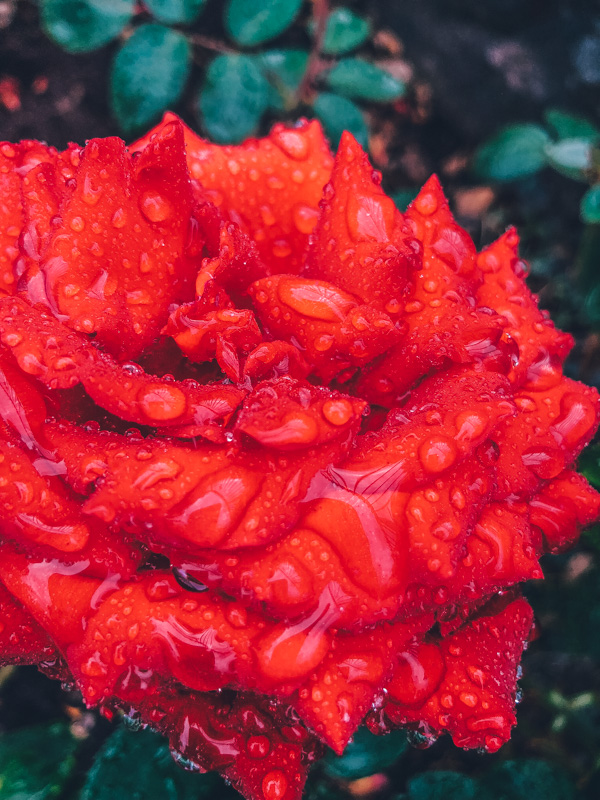 Whiskers on kittens?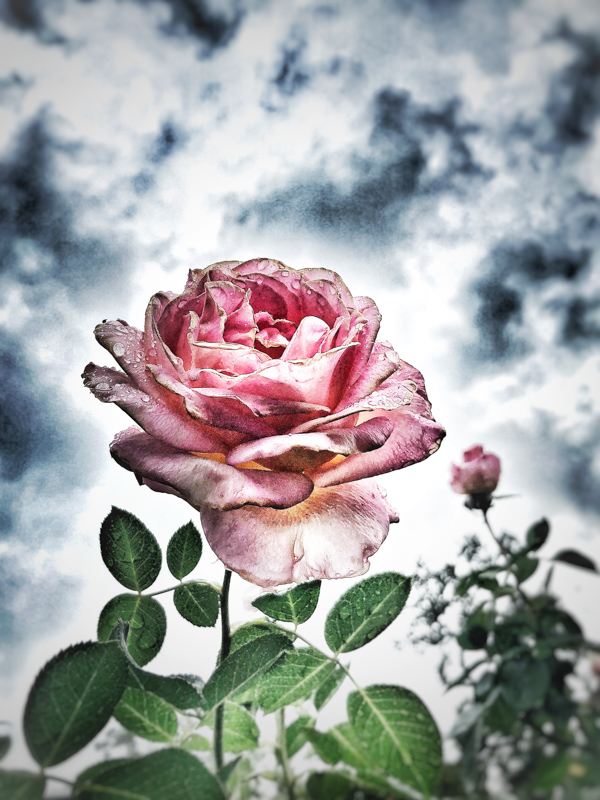 This part of Mill Valley made me feel like I was in Japan. Not that I've ever been but…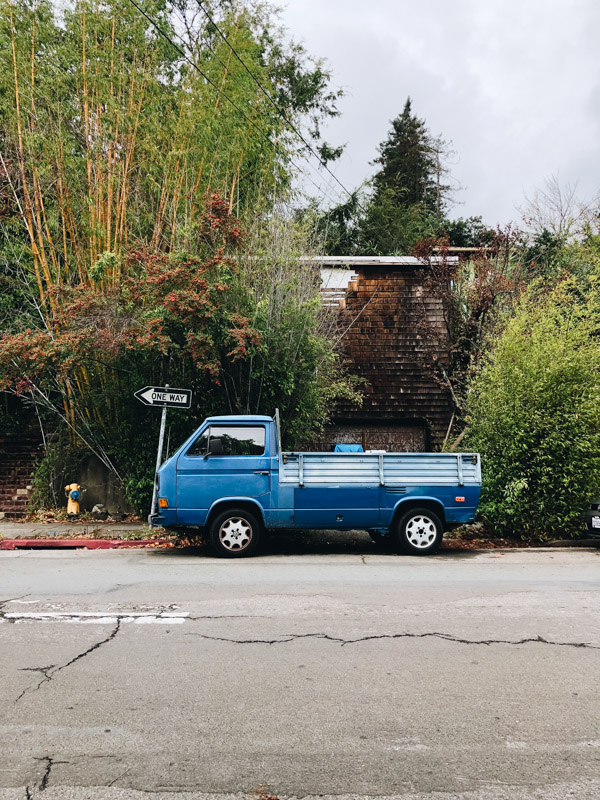 Eating a veggie burger in the car. Living the life.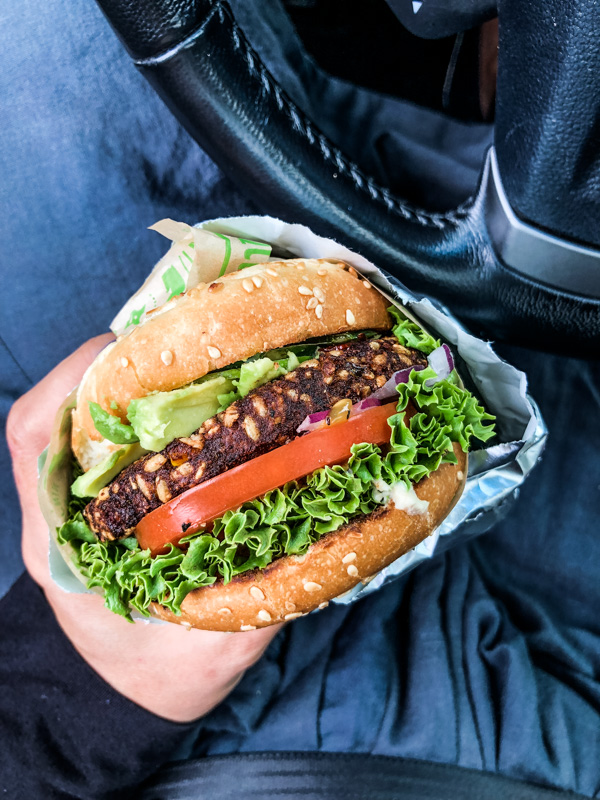 This weekend we took an adventure to Sonoma. There are so many signs of support from the community!
Thank you to the people who have donated to my husband's GoFundMe fundraiser for the Rincon Valley little league baseball teams. If you'd like to support the cause, please follow this link. THANK YOU!  We're currently half way to our goal!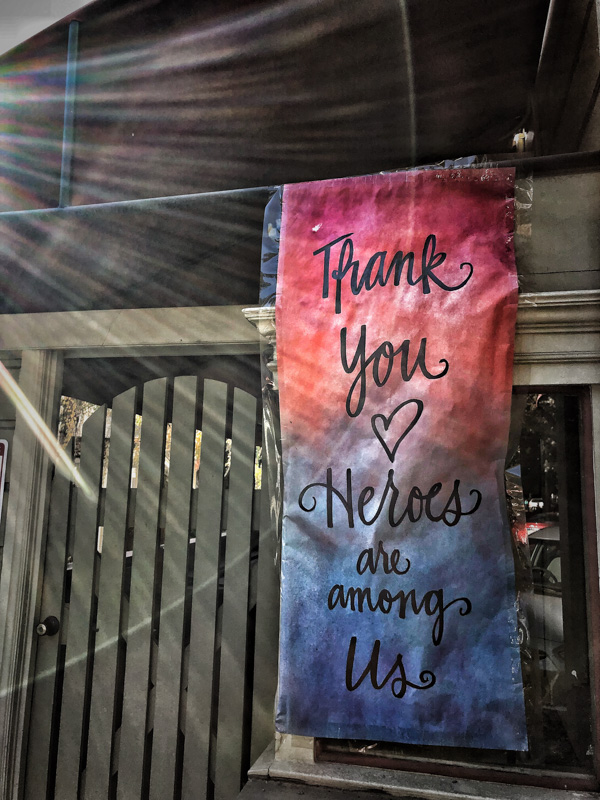 His eyes are pretty incredible.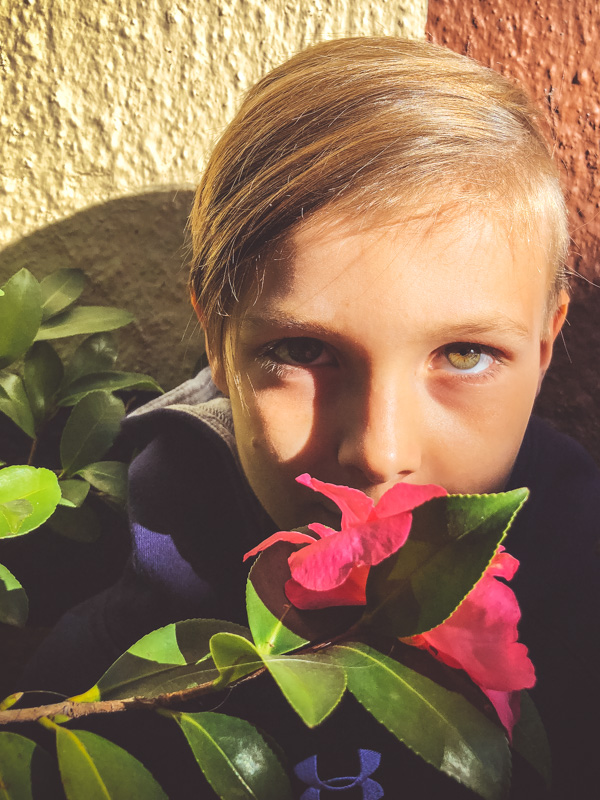 I am grateful for sun on my shoulders and scarf weather!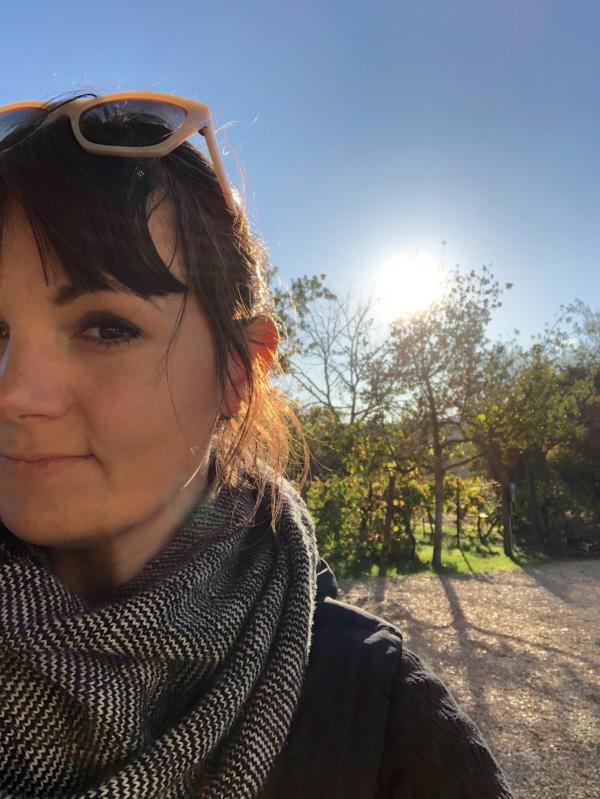 And the bright orange pops of color I'm seeing lately.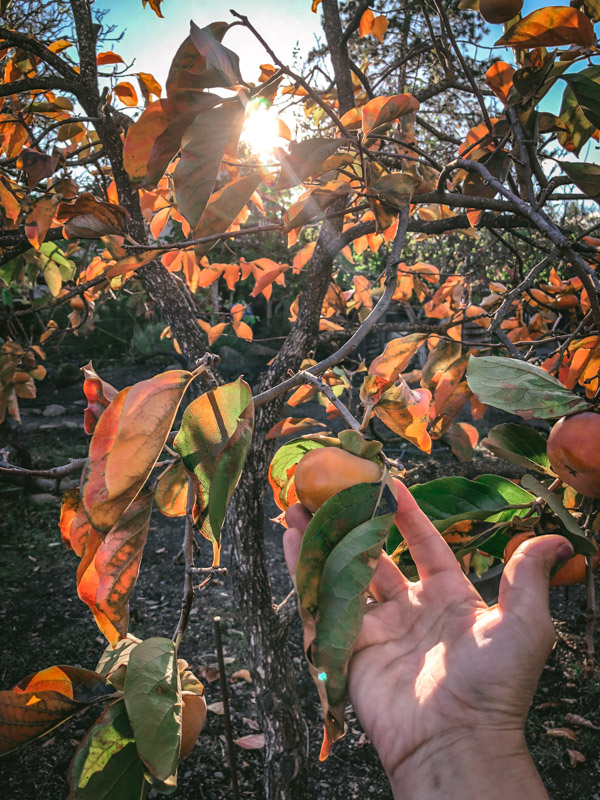 Get outside! EXPERIENCE something new!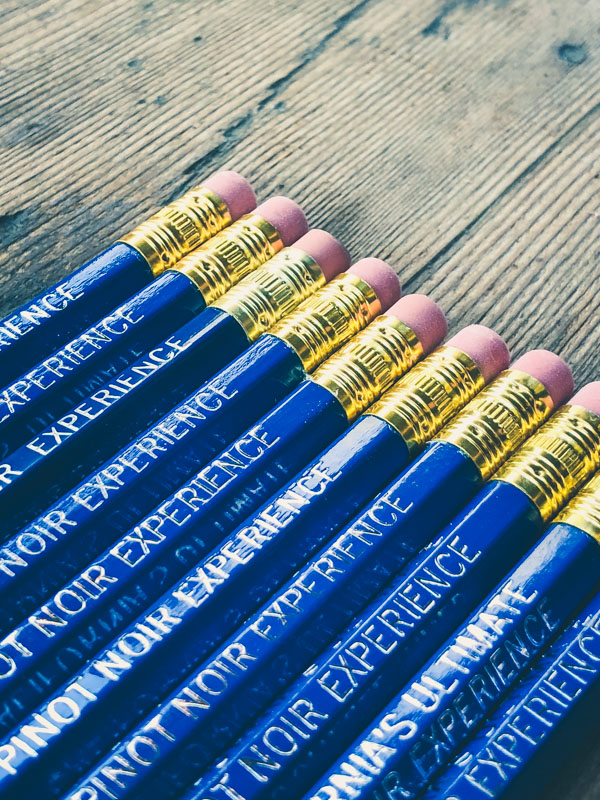 Or be productive and clean your desk!!!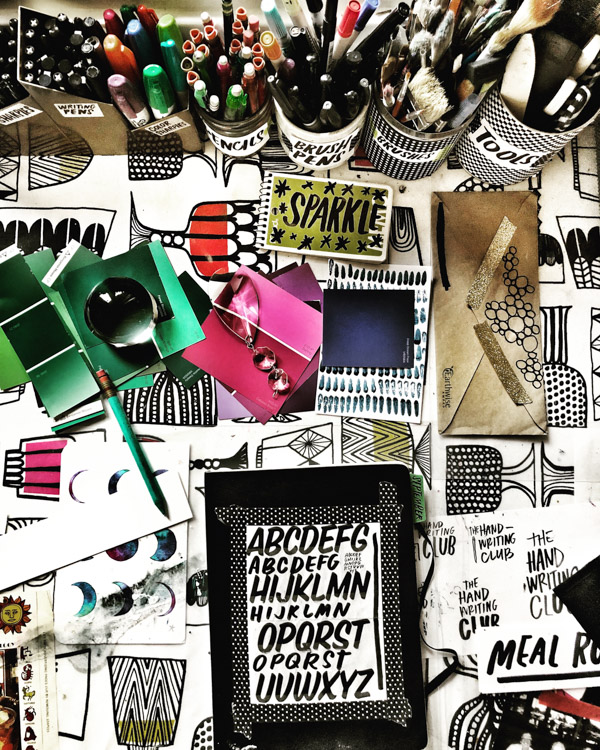 Either way….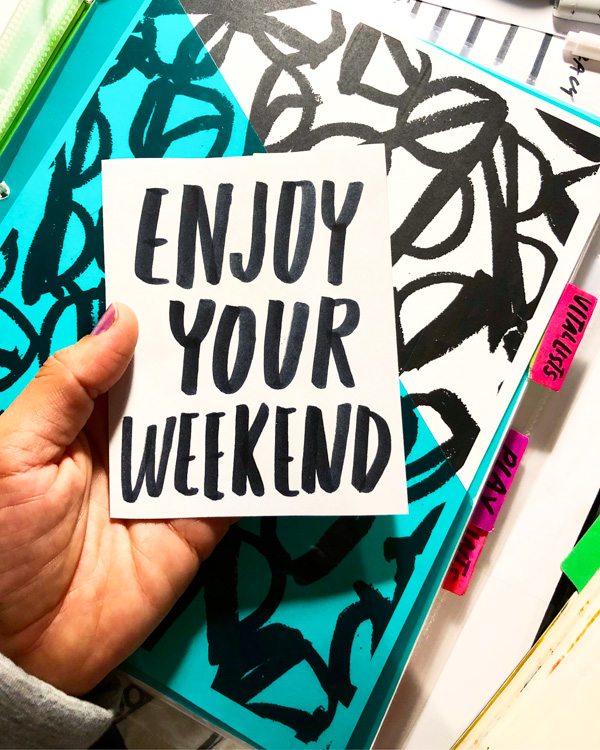 ENJOY YOUR WEEKEND.