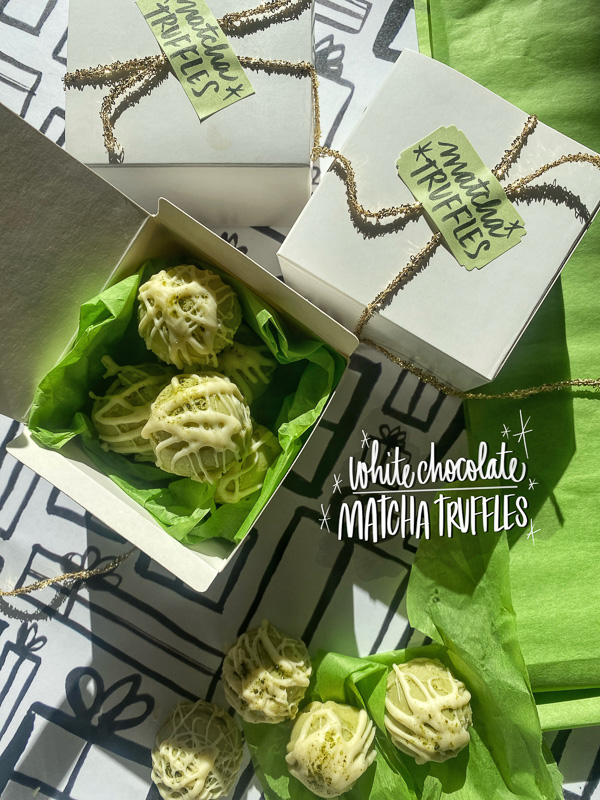 These White Chocolate Matcha Truffles are the latest addition to my homemade holiday gift arsenal. If you also like the therapeutic nature/magic of melting and playing with chocolate, this recipe makes for a fun project.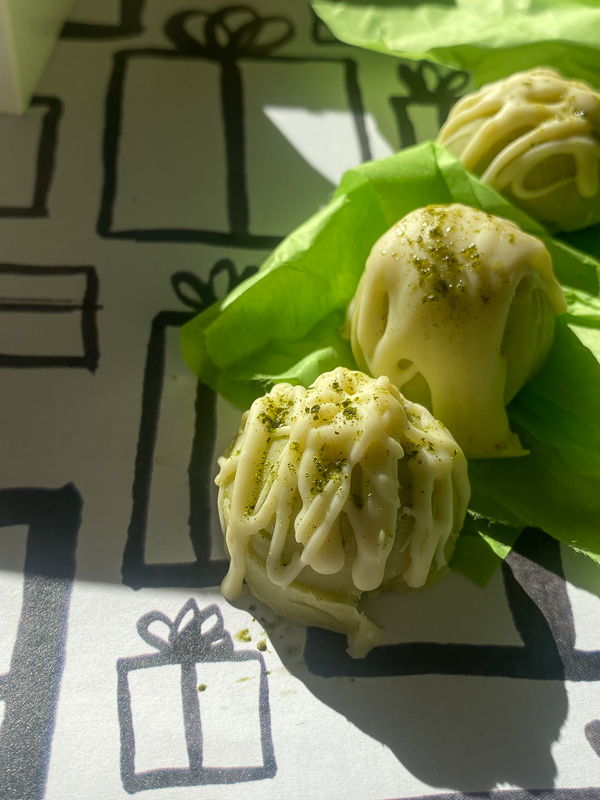 The end result is two dozen little matcha truffles. Each truffle tastes like a scoop of green tea ice cream.
The matcha salt appeases the savory/sweet lover!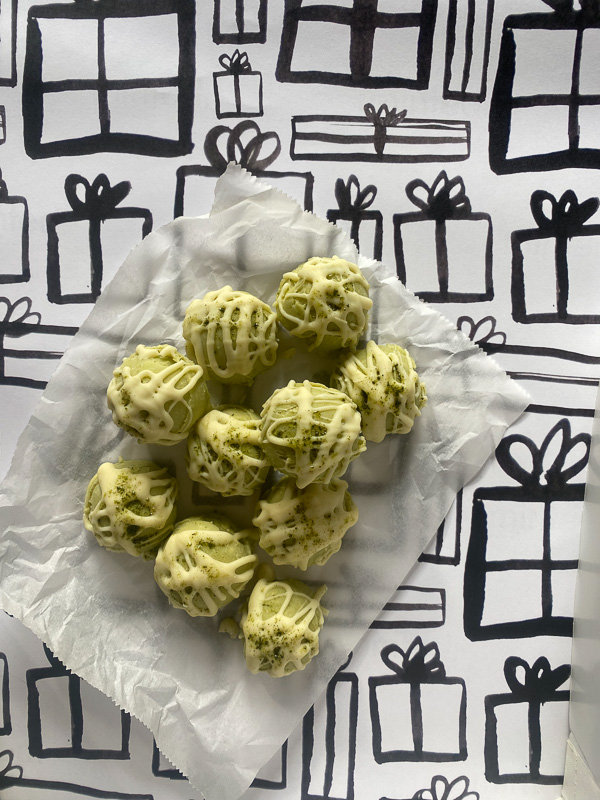 No oven required. Just a little magic of the microwave and some chill time in the fridge and you can make last-minute truffles the day before you need them!
Ingredients involved: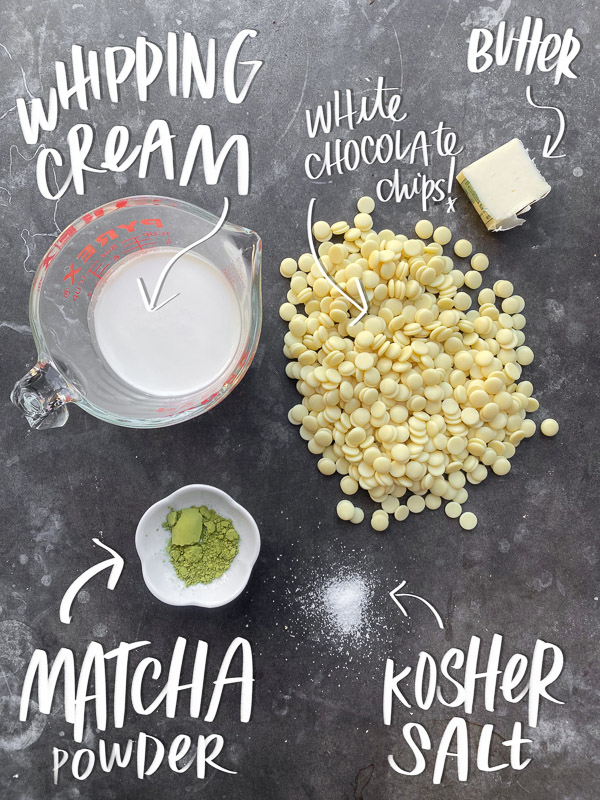 Heat your cream in the microwave. Strain your matcha on top of the warm cream.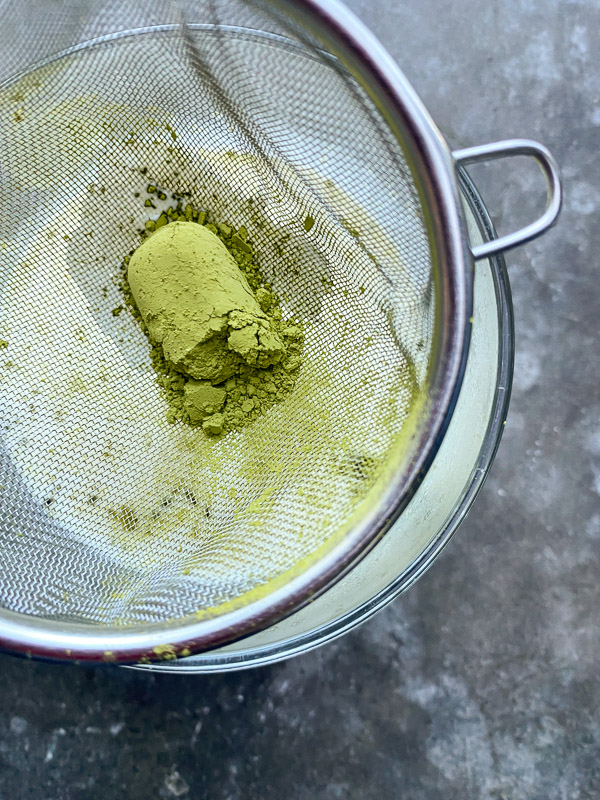 Mix! Give it a good stir.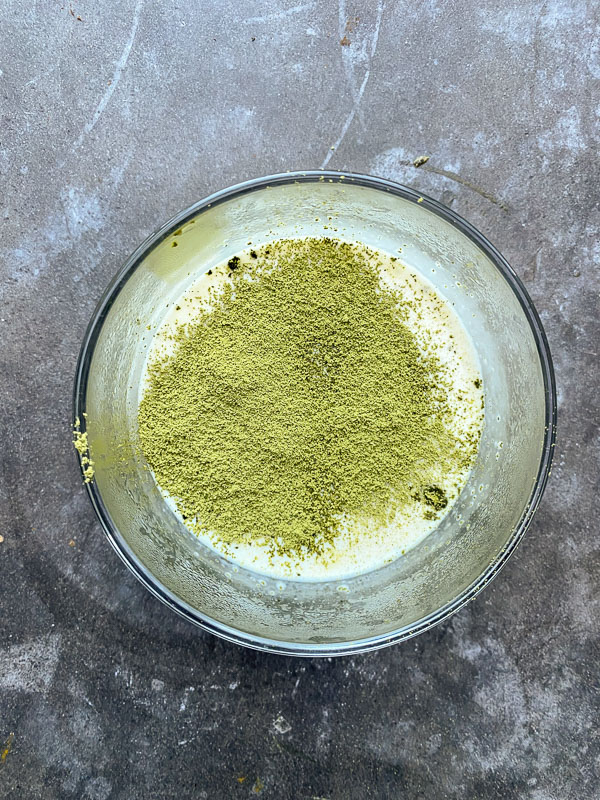 Melt your white chocolate chips in a microwave-safe bowl.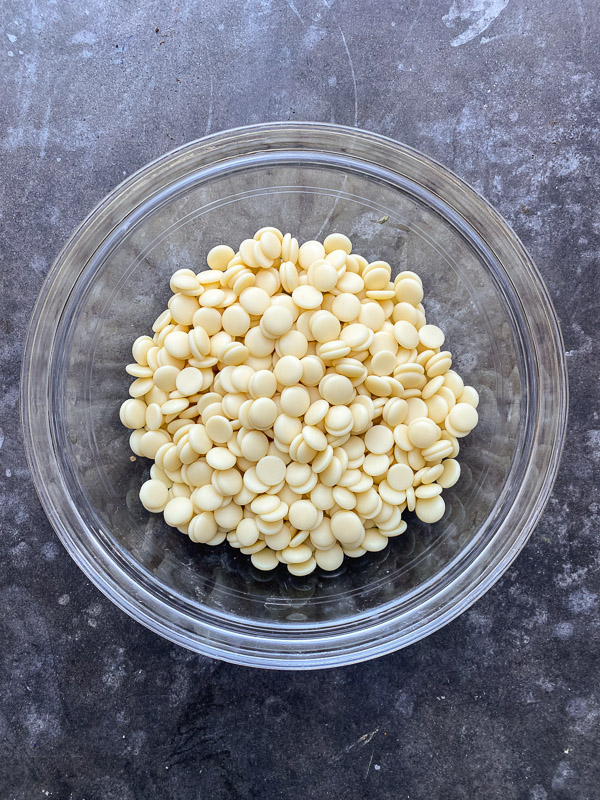 Mix the matcha into the melted white chocolate.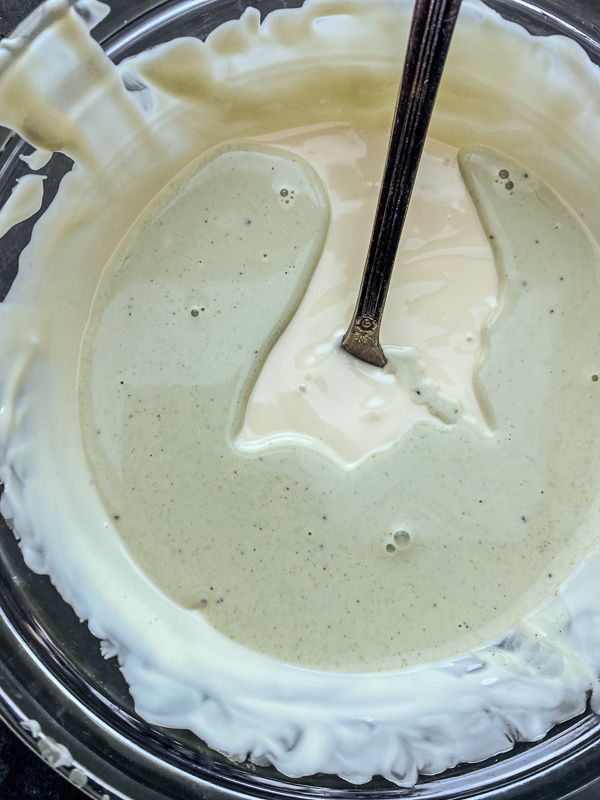 Followed by the room temperature butter!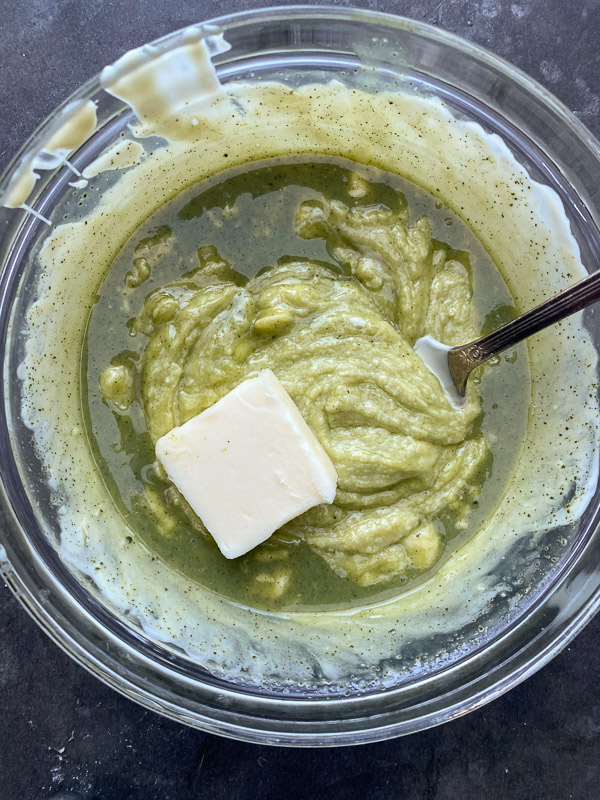 Wrap it up! Let it chill in the fridge.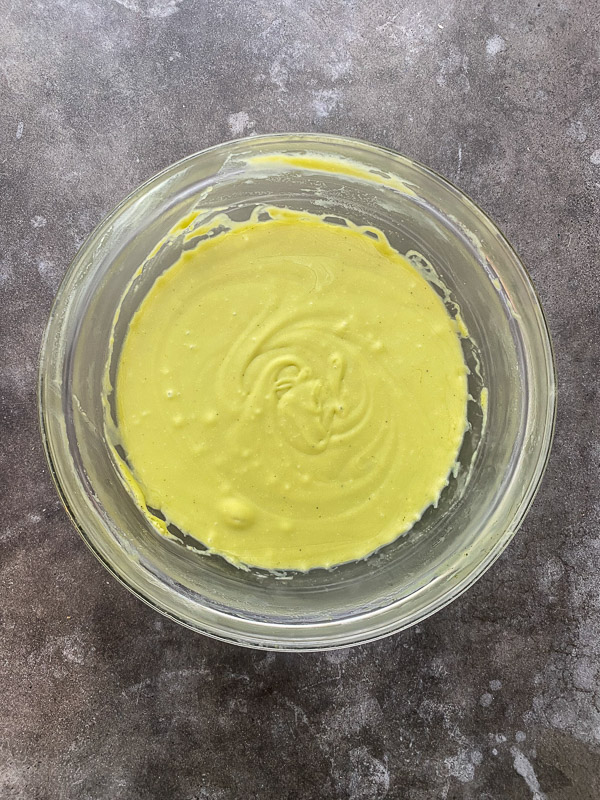 Let's make truffles! Take a 1-inch cookie scooper. Scoop!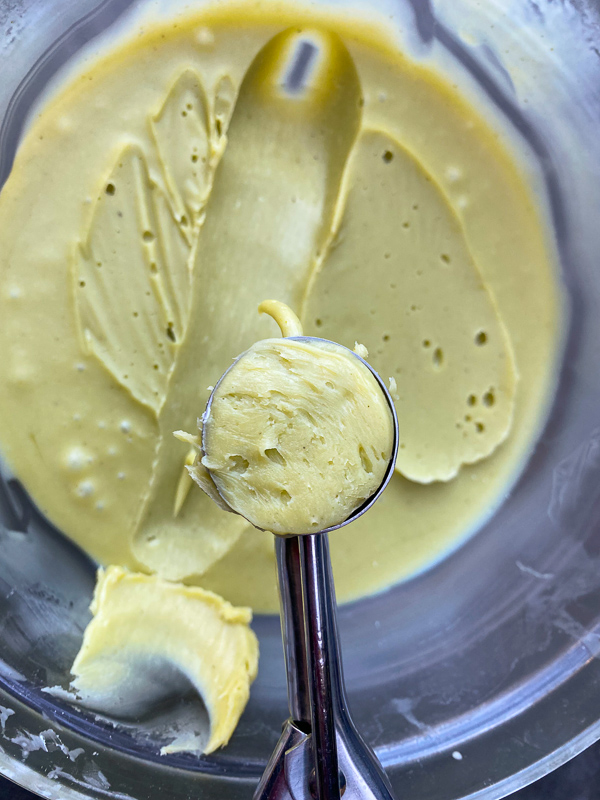 Line them up on a parchment-lined baking sheet. Let's pop it in the fridge while we make the toppings!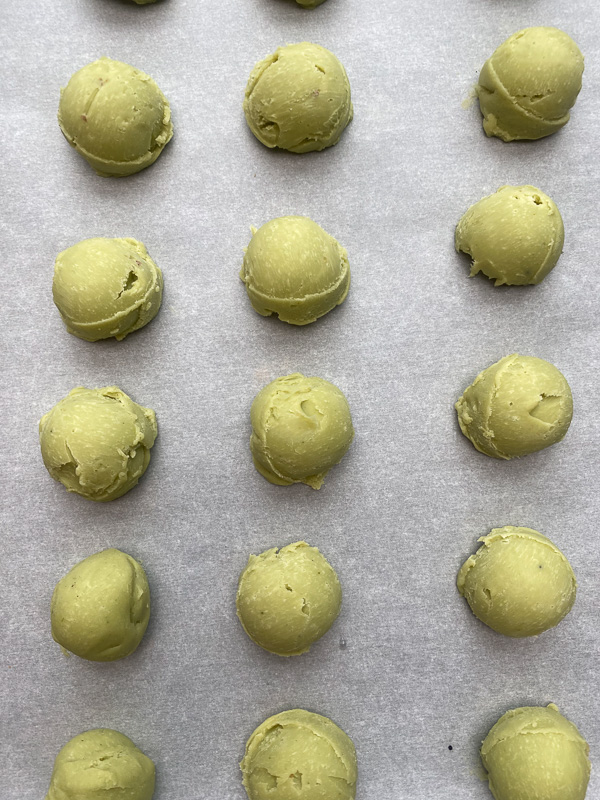 Do you know what makes these special? Matcha salt!
Mix matcha and salt together.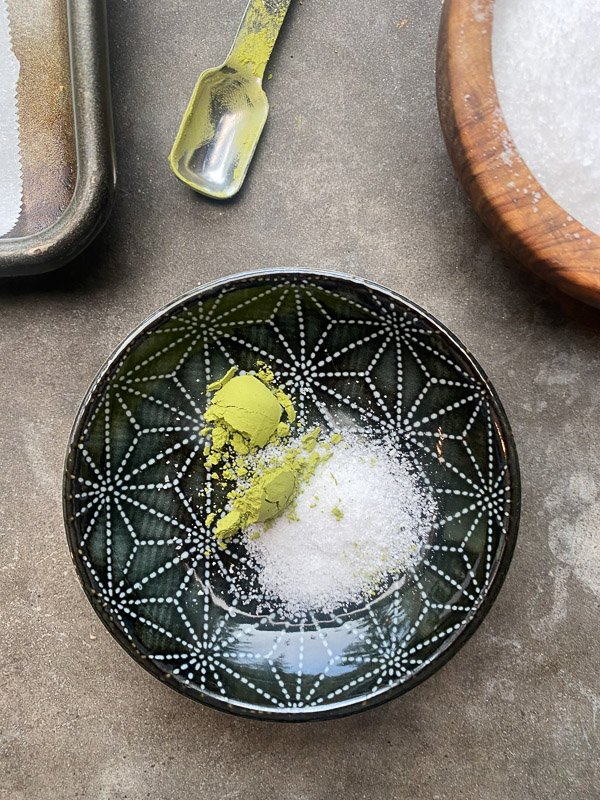 Let's melt some white chocolate to drizzle on top.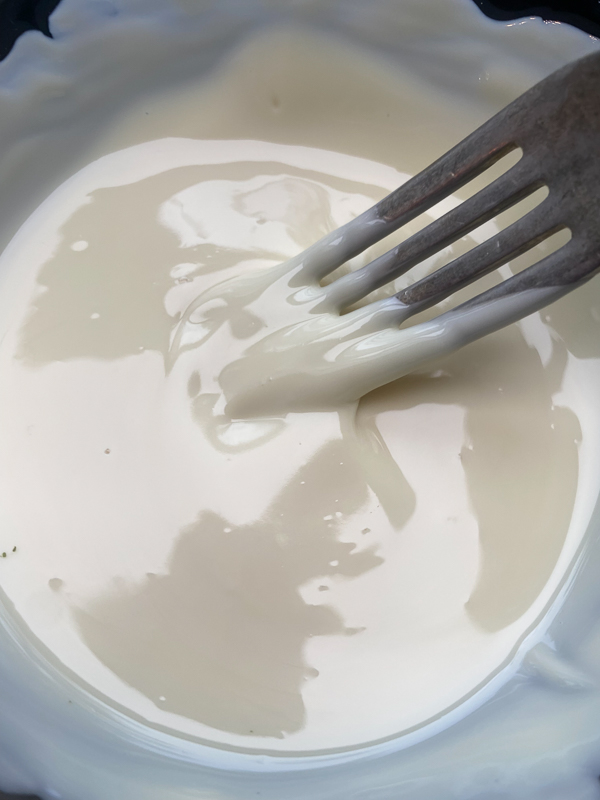 Using a fork, let's make some art!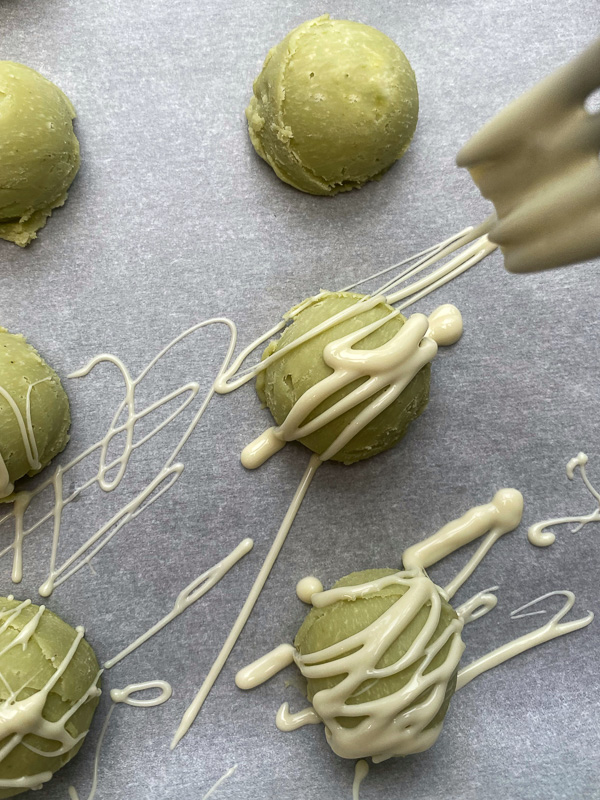 Sprinkle with some matcha salt!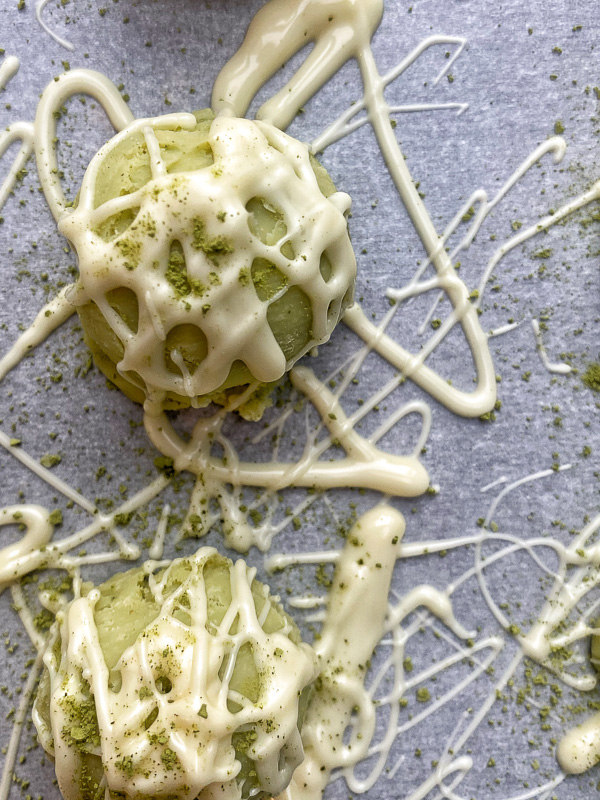 BEAUTIES!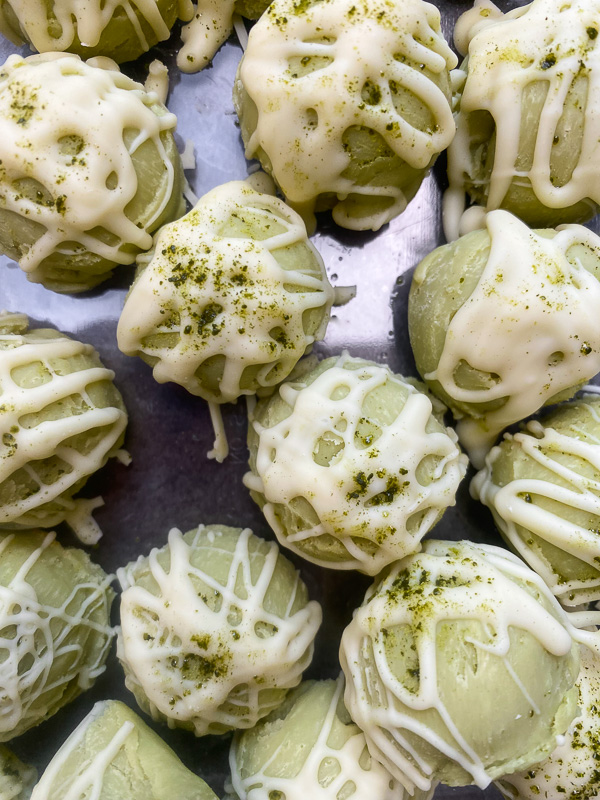 Let's wrap them up!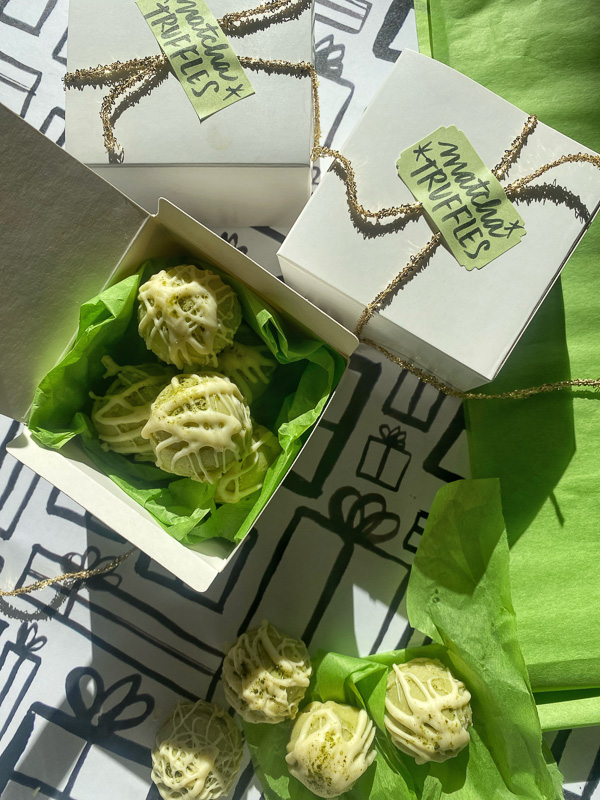 I'm leaving these in my friend's mailboxes this week!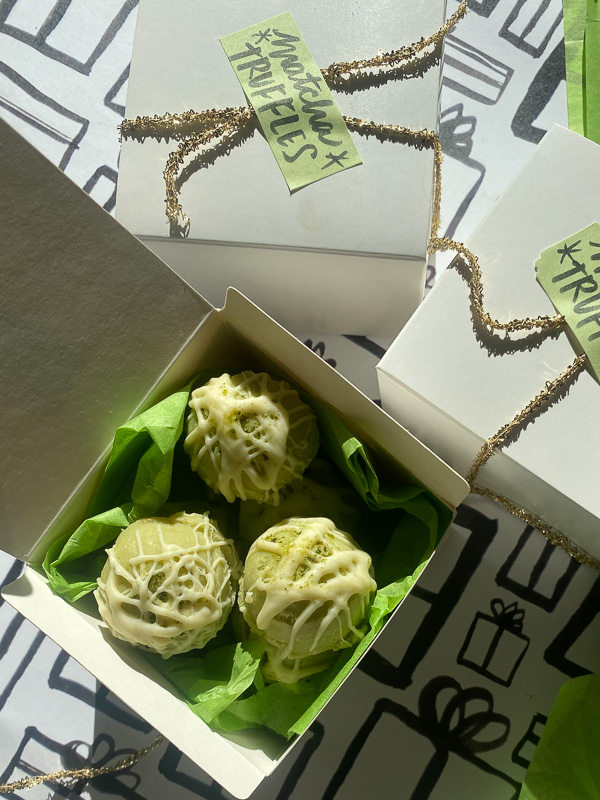 So cute!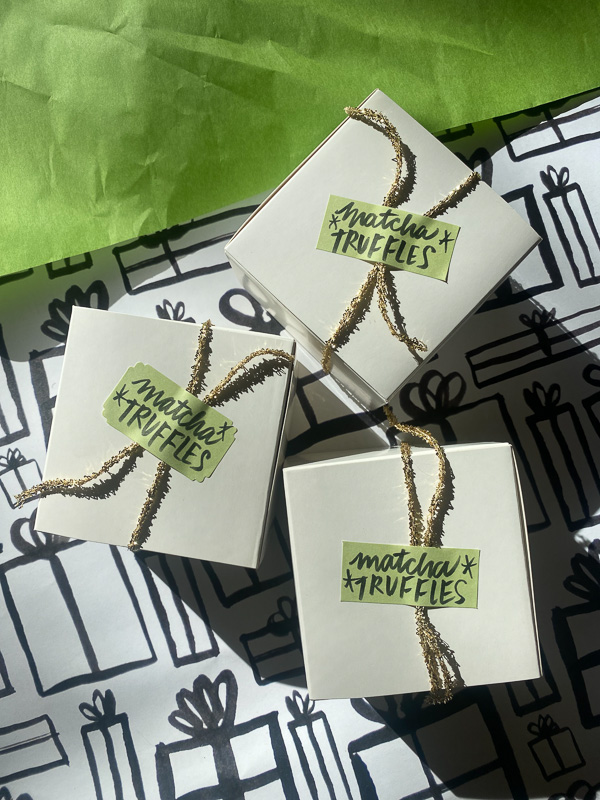 Here are some other candies to consider if you're wanting to give some as gifts this year:
And if you like green tea, you might like this matcha sesame granola and this green tea ice cream recipe!
White Chocolate Matcha Truffles

makes about 25

recipe adapted from The Spruce Eats

for the ganache:

1 teaspoon matcha powder
1/4 cup heavy whipping cream
8 oz. white chocolate, finely chopped (or high-quality chips)
1 tablespoon salted butter, at room temperature

for the topping

1/4 teaspoon matcha powder
1/4 teaspoon kosher salt
1/4 cup white chocolate, melted

Heat whipping cream in a small microwave-safe bowl for about 30 seconds, or until warm. Strain matcha powder into the warm cream and mix well to combine. Let steep while you melt the chocolate.

Heat white chocolate in a medium-sized microwave-safe bowl for 30 seconds, stir and return to microwave for another 30 seconds. Repeat until white chocolate is completely melted. Slowly stir in the matcha cream, followed by the butter, and stir well to combine. Cover the matcha ganache and place in the refrigerator for at least three hours.

In a small bowl, combine the matcha powder and kosher salt. Set aside.

When ready to assemble truffles, use a small candy scoop to form 1-inch balls of ganache. Place each truffle on a parchment-lined baking sheet. Place baking sheet in the refrigerator to chill while you melt 1/4 cup white chocolate in a small bowl in the microwave. Take a fork and dip it into the melted white chocolate and drizzle melted chocolate over the tops of each truffle. Sprinkle a little bit of matcha salt onto each truffle. Put truffles back in the refrigerator to chill. Pull the truffles off parchment and package up when ready/white chocolate has set.