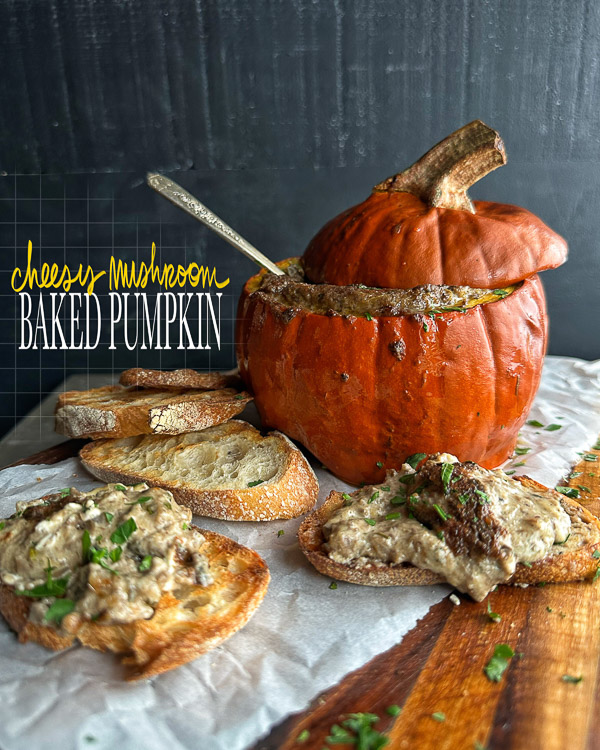 This Cheesy Mushroom Baked Pumpkin recipe has been the marker of cozy season for us thanks to my friend Neiley. The way it goes is that she invites us over for Halloween, we hang out at her front doorstep and pass out candy while her house fills with the smell of this mushroom dip. We're wrapped in blankets, we make note of the best costumes and then we take turns walking into her house to get our fill on this dip. The men go in. Then us women. Then Neiley goes outside to continue passing out candy and then it's just me and the men standing around taking turns spooning out mushroom goodness from a baked pumpkin.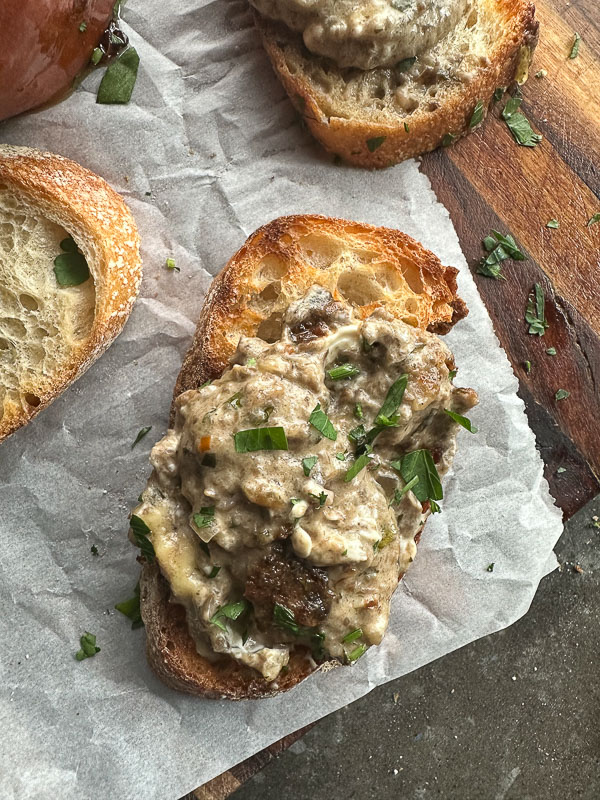 It's comforting. It's warm. It's so full of flavor. It's like concentrated creamy mushroom soup on a crostini!
I am obsessed.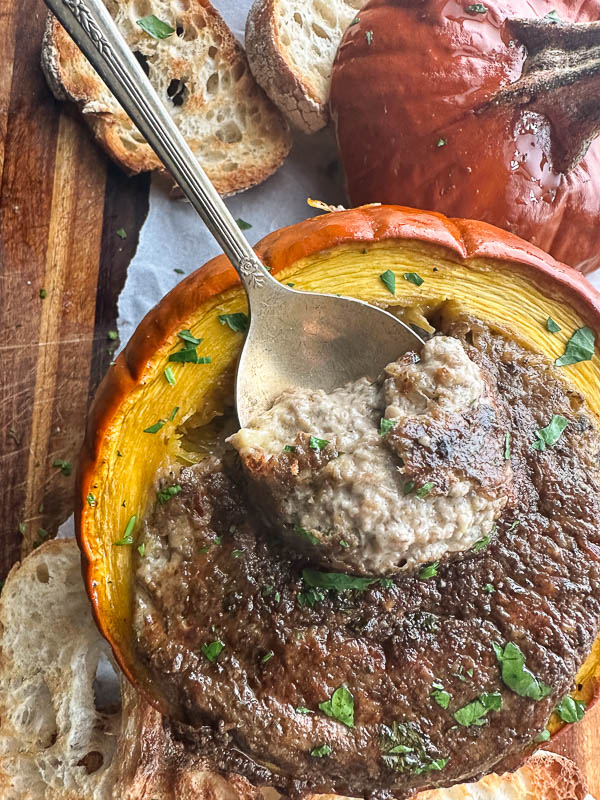 I would say I love the Halloween tradition of seeing kids in their costumes, but it's really about this Cheesy Mushroom Baked Pumpkin.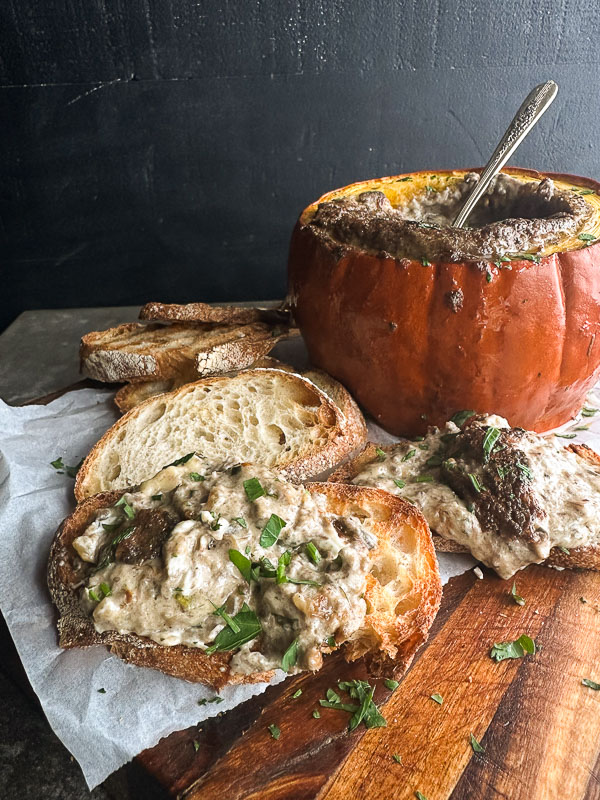 I love when we get to the end and we can start scraping the pumpkin innards to mix with the mushroom dip! DIVINE.
Here are your ingredients.
For the pumpkin…I would look for one that's flat on the bottom and looks like it could hold about 2 1/2 cups of dip!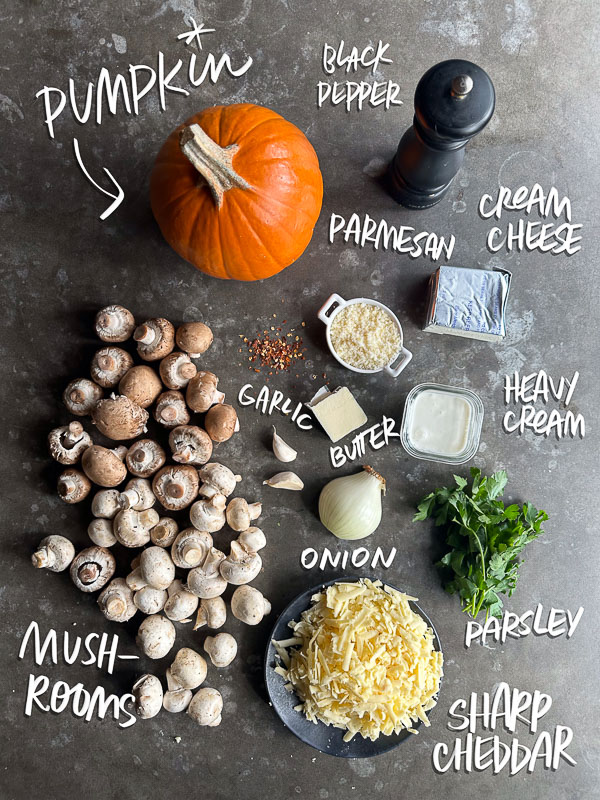 In a food processor
, pulse the mushrooms.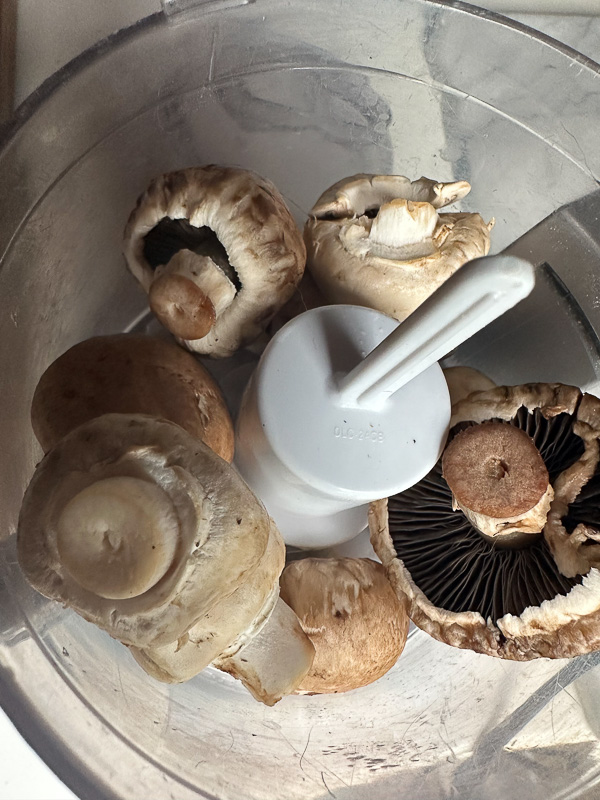 So they look like this.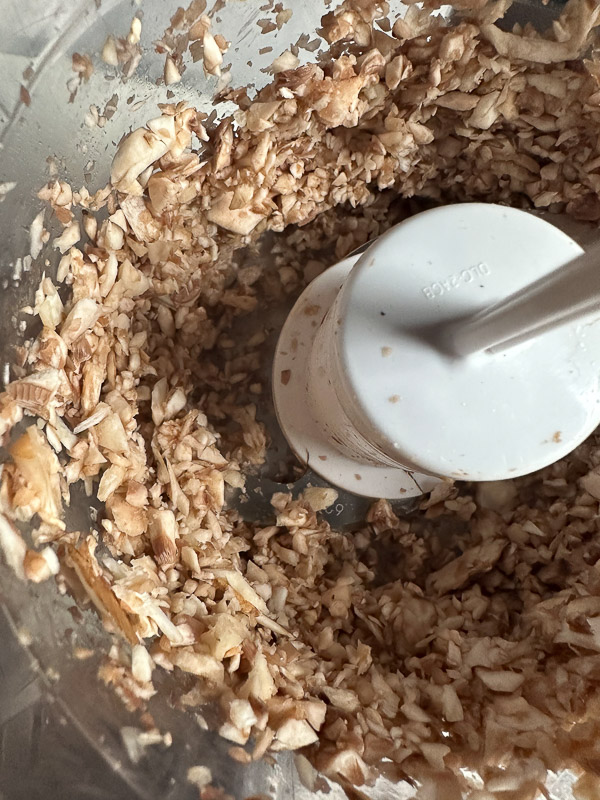 Quite a collection we have!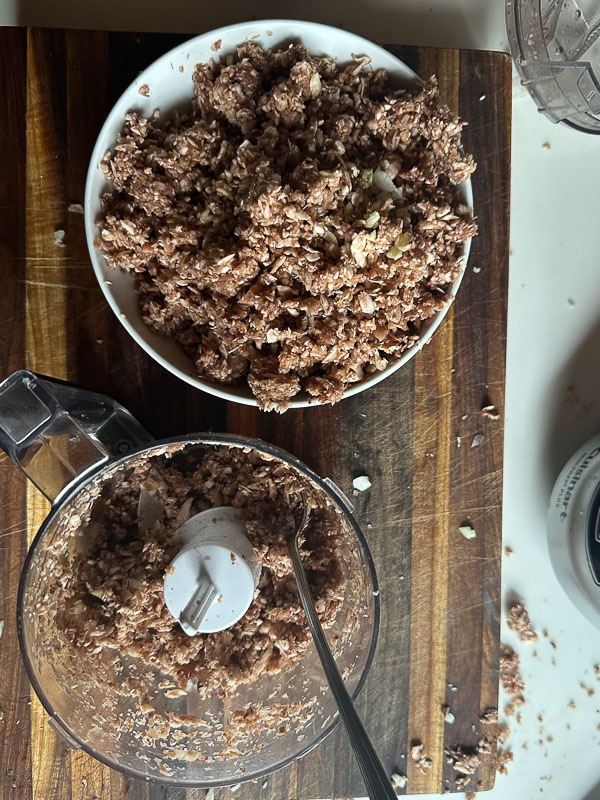 Saute onion and garlic in butter.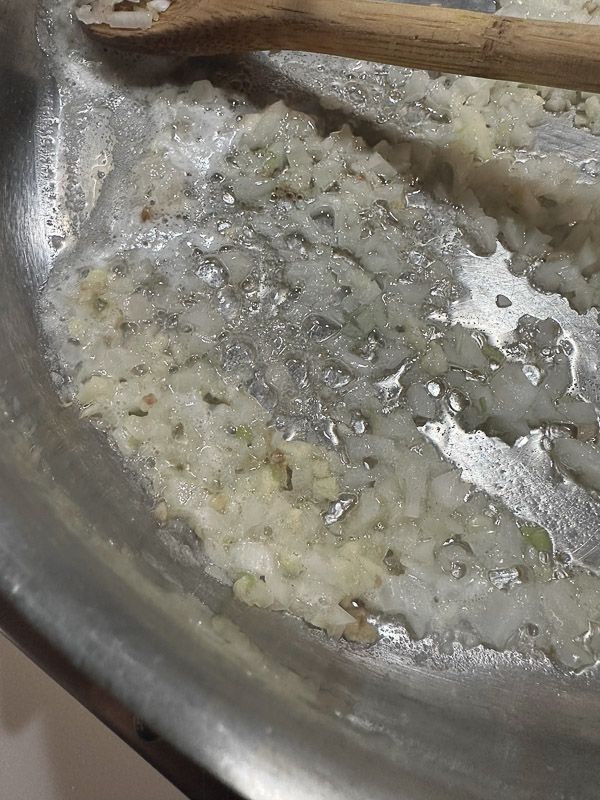 Prep your pumpkin…take out the seeds. You should probably do this first.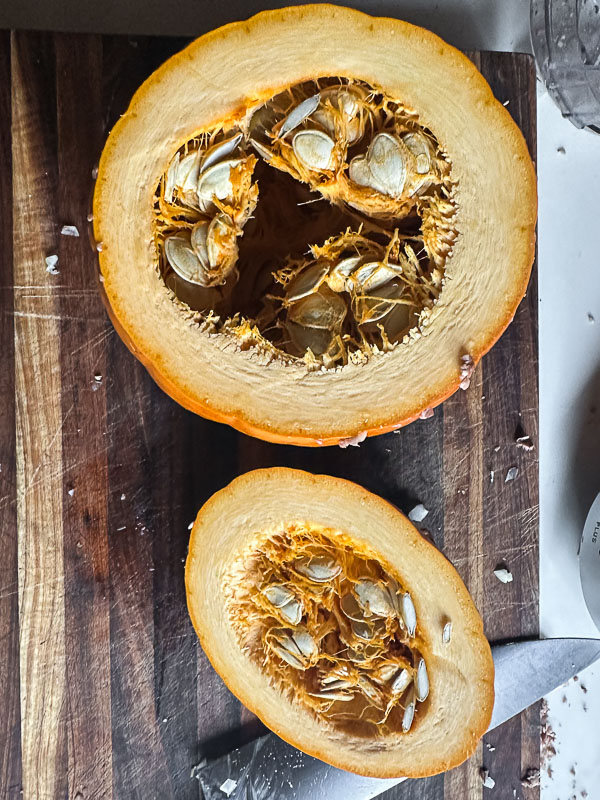 Mushrooms get cooked until the liquid evaporates.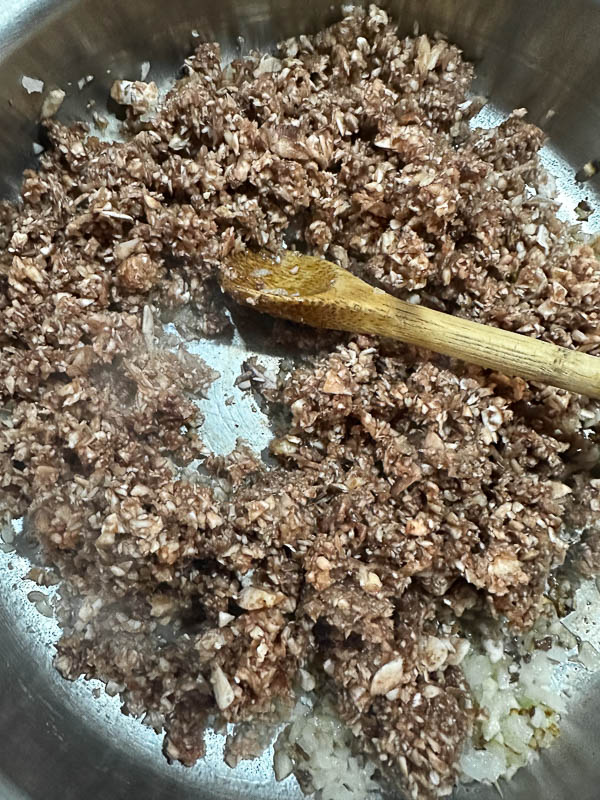 Hunk of cream cheese goes in.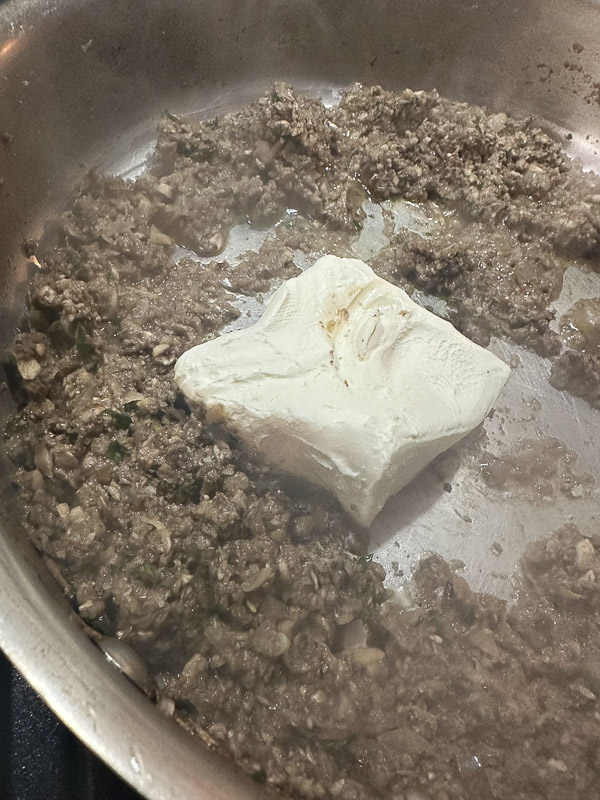 Followed by the other cheeses.
You could totally play with some other creamy cheeses here. I just went basic!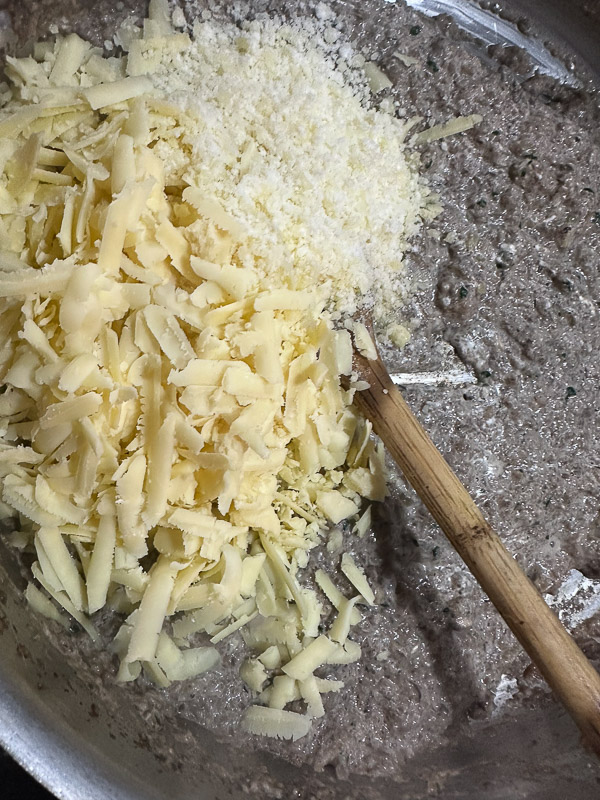 Red pepper flakes and parsley and…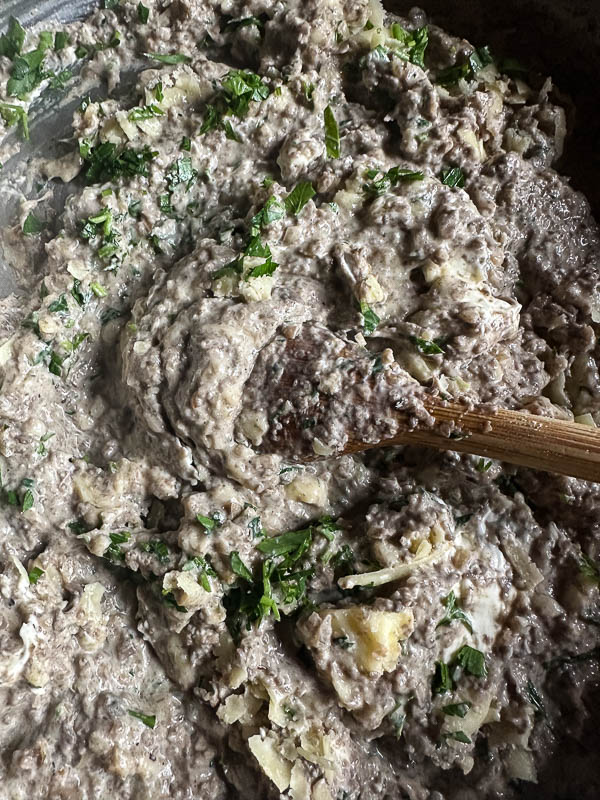 We fill up our pumpkin!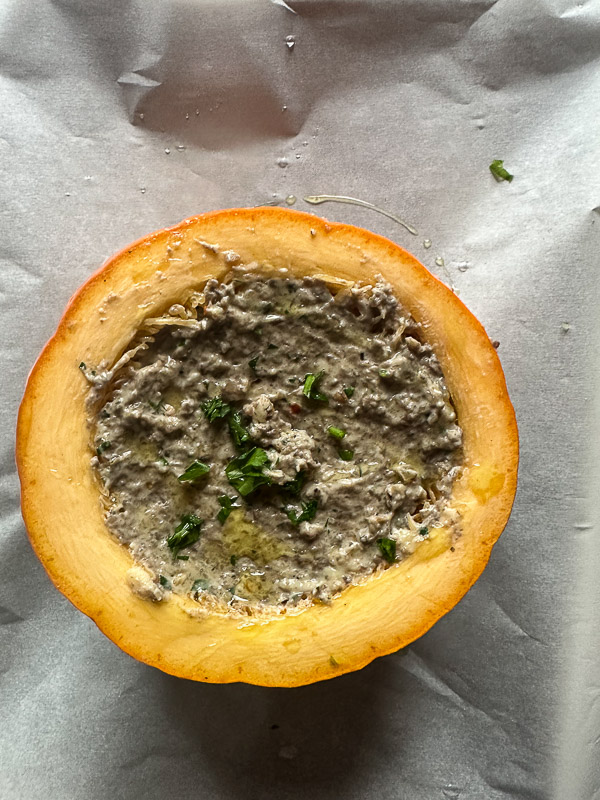 Lid goes on and we bake!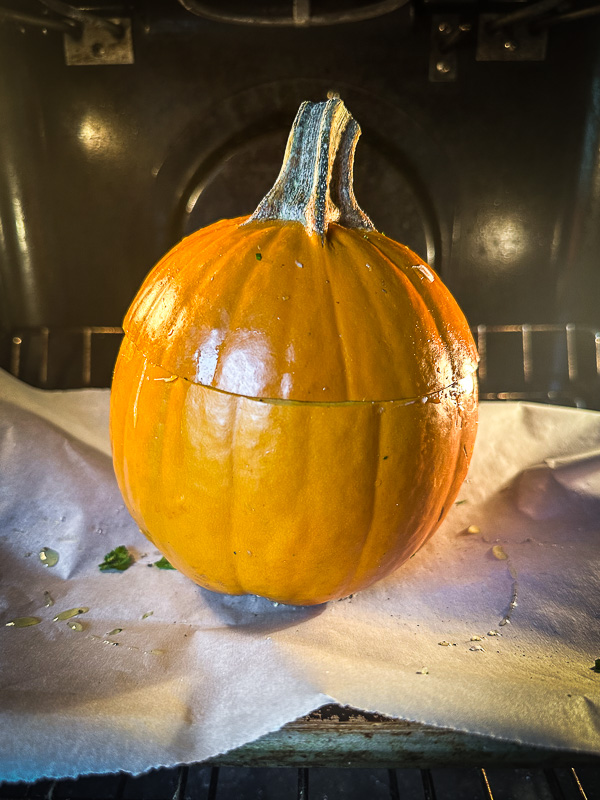 Lid comes off so we can kinda crisp up the top.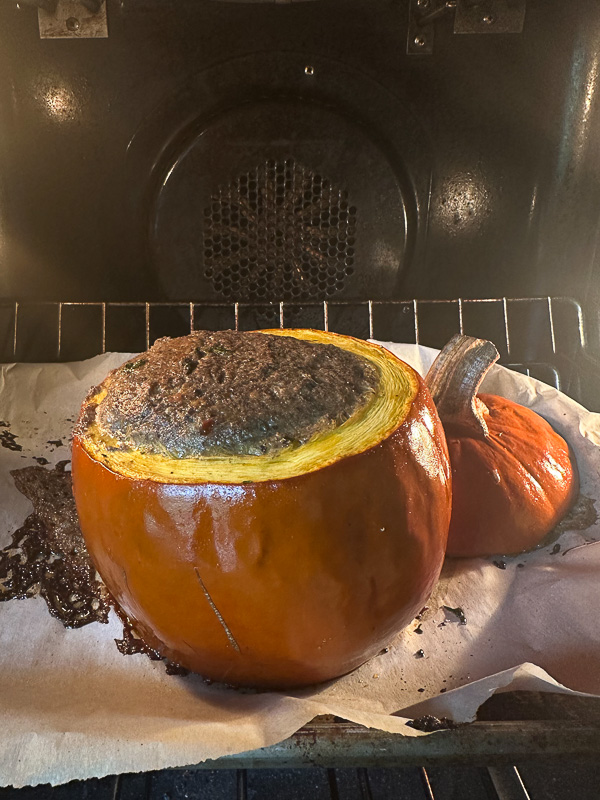 I grilled some bread in my panini press.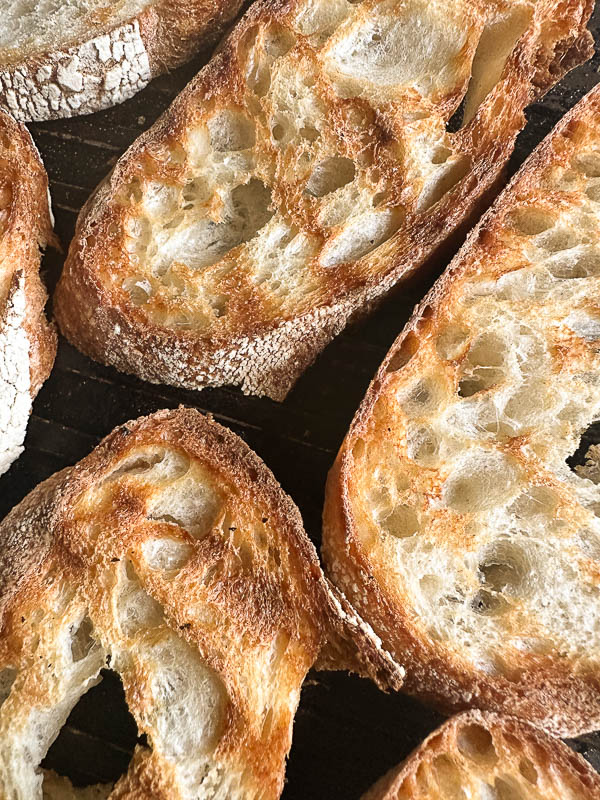 Let's serve it up! Add some more parsley to the top to make it pop!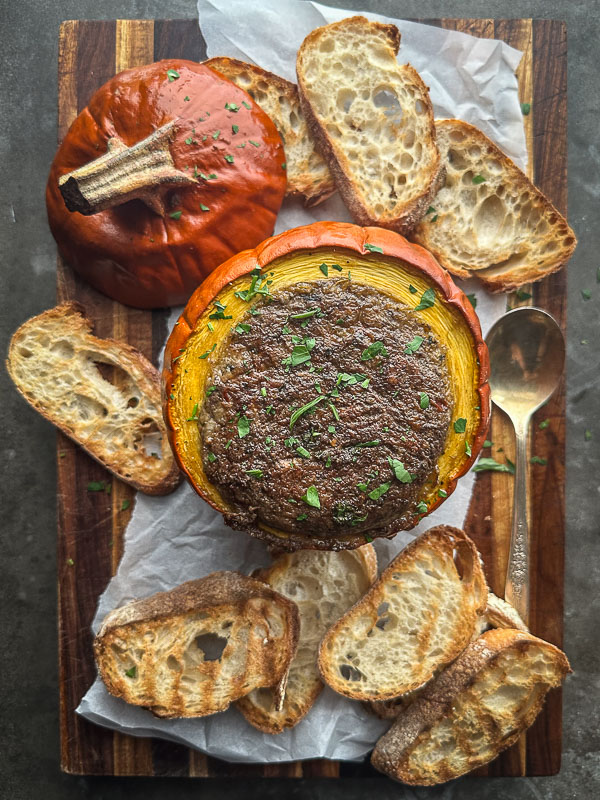 MMMM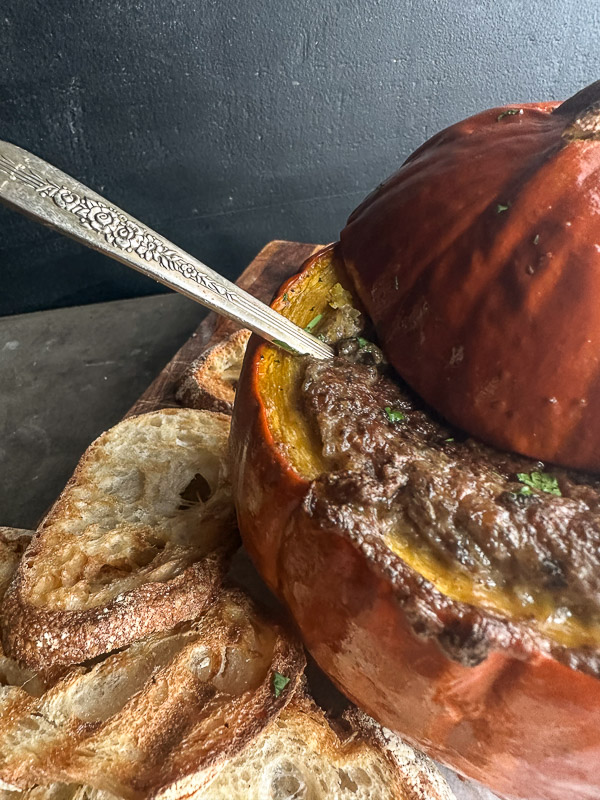 The crispy bits!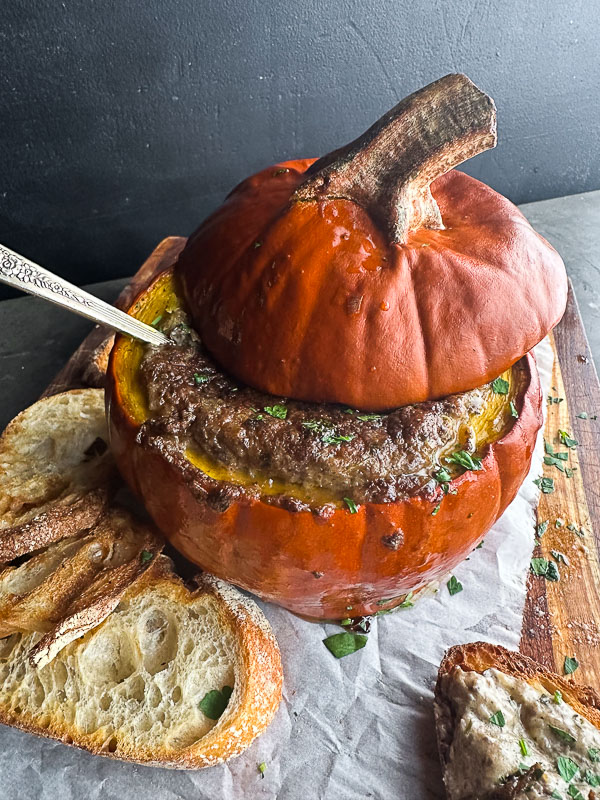 I love it when you get to scrape out the pumpkin with the dip.
If you're looking for a hot dip to serve at a party….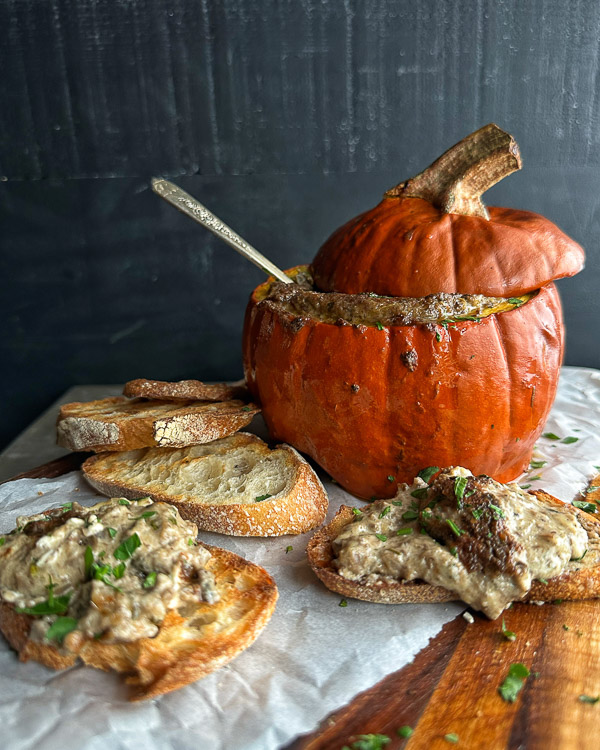 THIS IS IT.
Cheesy Mushroom Baked Pumpkin

makes about 2 1/2 cups of dip

1 sugar pumpkin (I get ours from Trader Joe's )
1 lb. mushrooms (combo of crimini and white mushrooms)
2 tablespoons salted butter
1/2 medium onion, minced
2 cloves garlic, minced
1/2 teaspoon kosher salt
fresh cracked black pepper
4 oz. cream cheese
1 1/2 cups shredded sharp white cheddar
2 tablespoons grated parmesan cheese
2 tablespoons heavy cream
heavy pinch red pepper flakes
2 tablespoons chopped fresh parsley
baguette or crackers for serving

Preheat oven to 350F.

Cut the top off the pumpkin. Clean out the inside of the pumpkin and set aside with the top on a parchment-lined baking sheet.

In a food processor, pulse mushrooms until finely chopped and set aside. In a large skillet over medium-high heat, melt butter and add onions and garlic. Saute until translucent, about 4 minutes. Add the mushrooms, 1/2 teaspoon kosher salt, and a few grinds of freshly ground black pepper. Cook, stirring occasionally, until the mushrooms are softened and have released their liquid, 4 to 5 minutes.

Add the cream cheese and let it melt, stirring until well combined. Stir in the cheddar, parmesan, heavy cream, red pepper flakes, and parsley. Spoon mixture into prepared pumpkin. Place the top back on the pumpkin and bake for 1 hour. Pull the top off the pumpkin and bake for another 30 minutes. Serve hot with crostini or crackers.