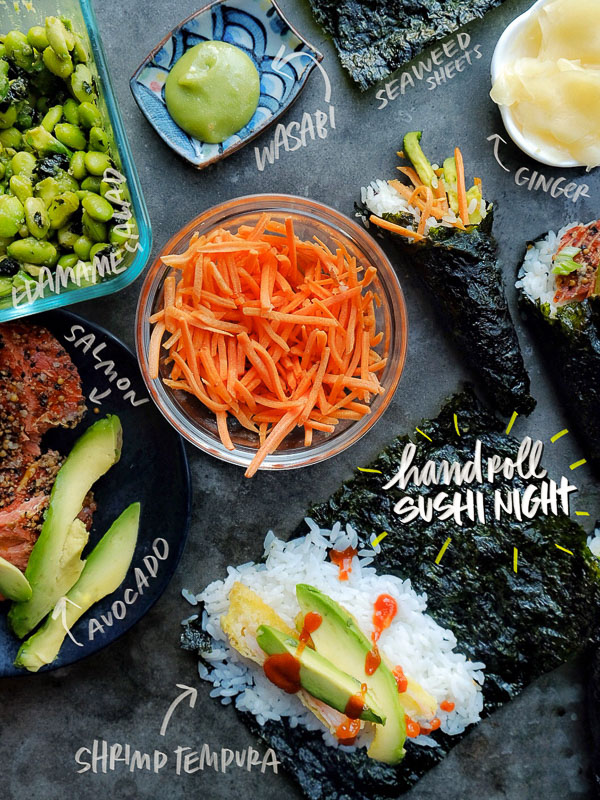 What are the best dinners for any family/household with picky eaters? Ones where you get to choose your own adventure! During my childhood, I looked forward to taco night and burger night because my Mom laid out a bunch of ingredients and we all could play chefs and make exactly what we wanted. With the help of gimMe Snacks organic seaweed sheets, we are adding a new choose your own adventure meal to the rotation- Hand Roll Sushi Night!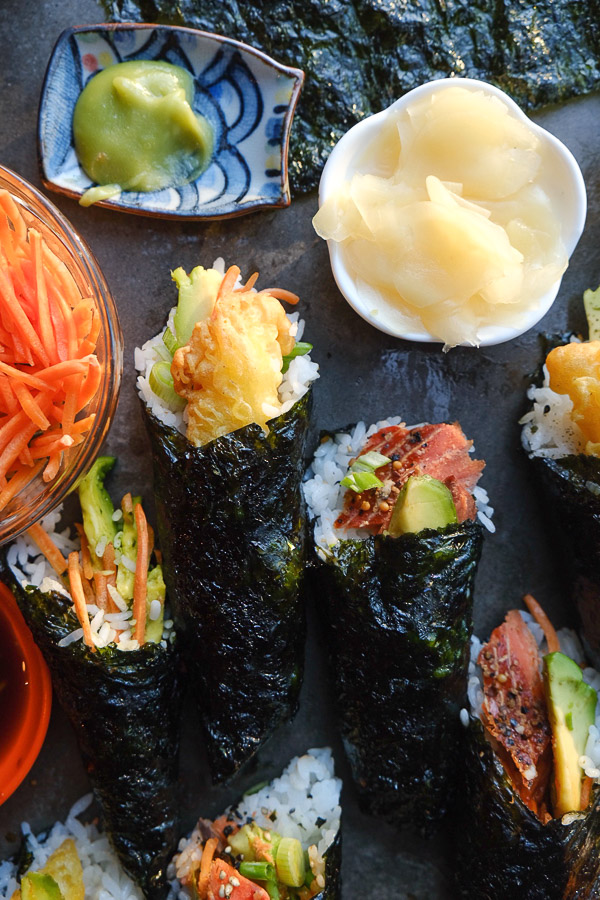 I would have dreamed about a dinner like this when I was a kid. However, my Mom wasn't a huge sushi fan and she probably wouldn't have the patience for how much of the seafood my brothers took compared to her… This kind of meal is perfect for my family of three. I love how healthy everything is and it's a great way to get some (sea) vegetables into our everyday life.
Let me show you what's involved!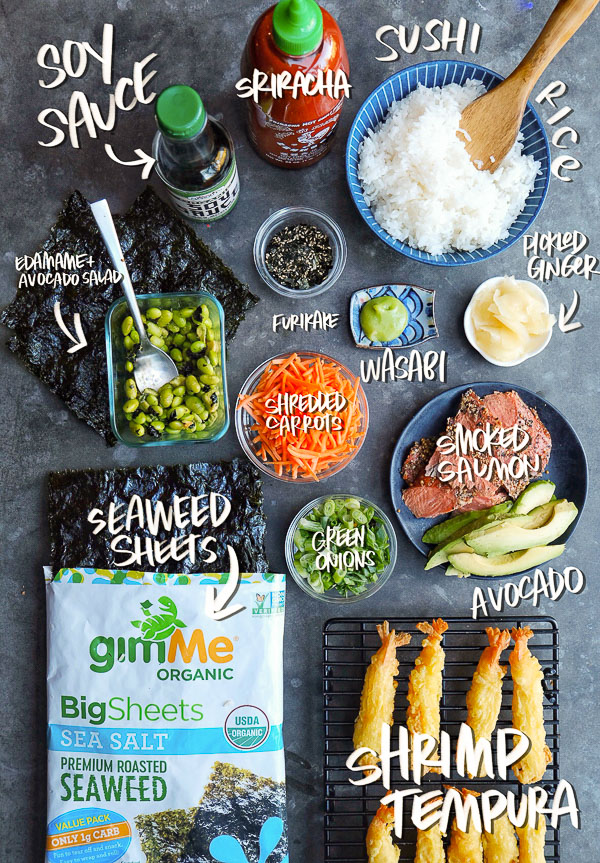 Here! I made us a reference guide!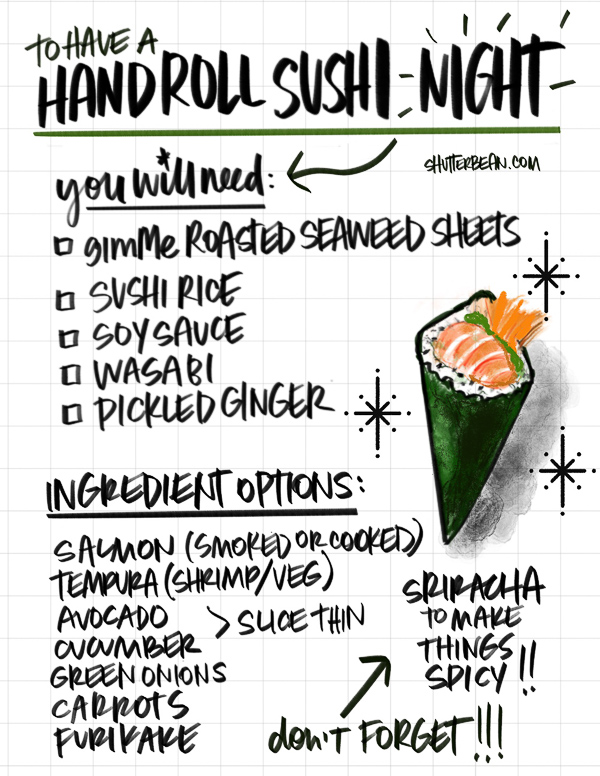 In this batch, I made shrimp tempura because I know how much Cooper would love it.
Here's how to make your own tempura!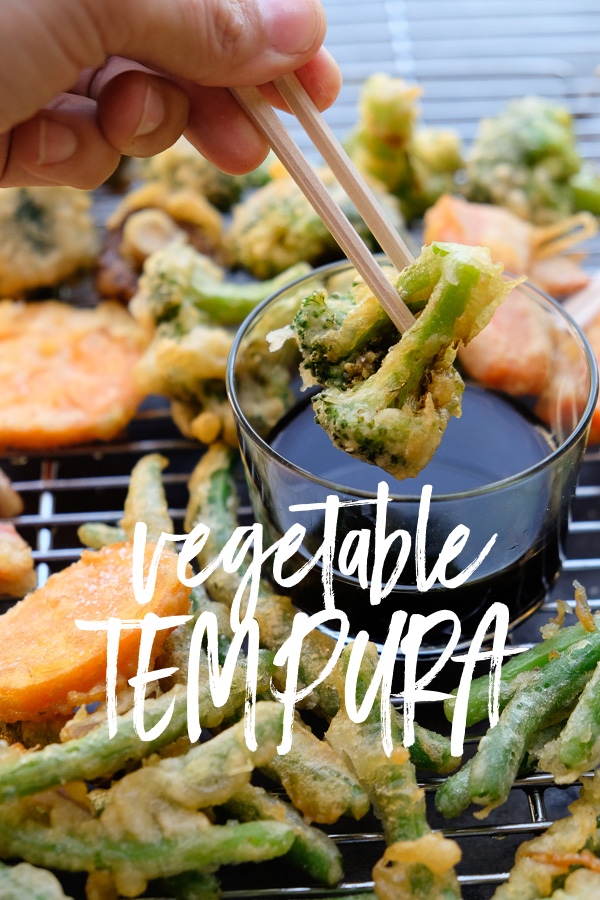 I also made a simple edamame & avocado salad from my roasted seaweed snack post.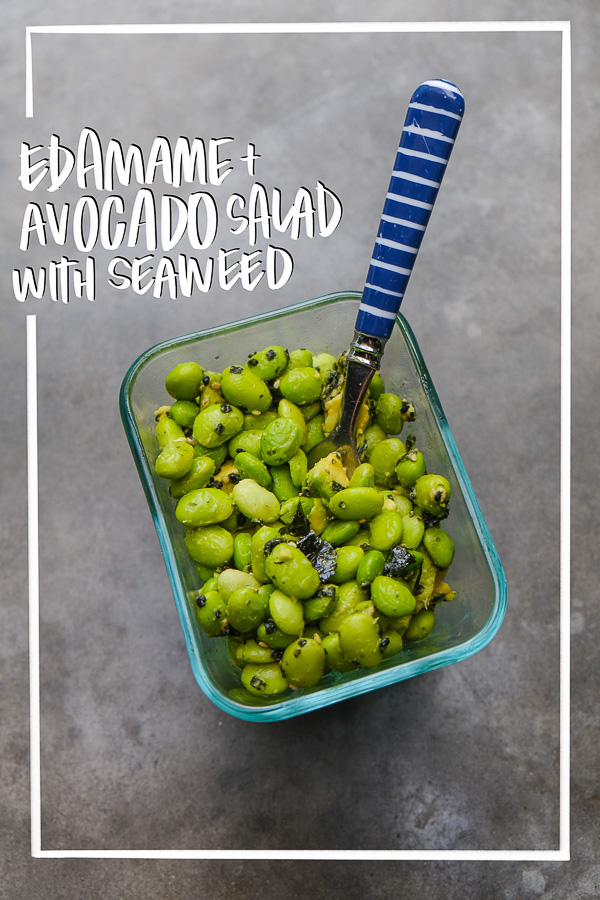 We start with gimMe Snacks Organic Premium Roasted Seaweed Big Sheets.
They're such a good thing to have on hand if you're also a big snacker!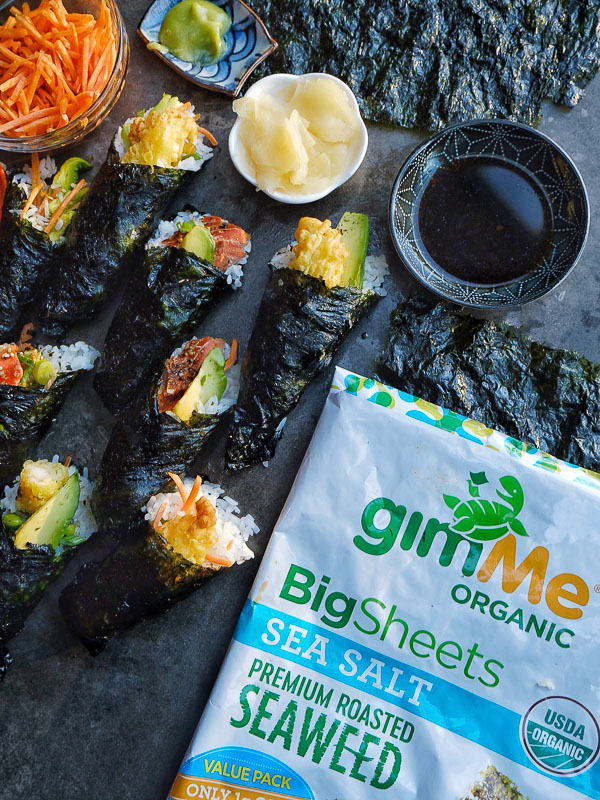 I like to cut them in half to make our rolls.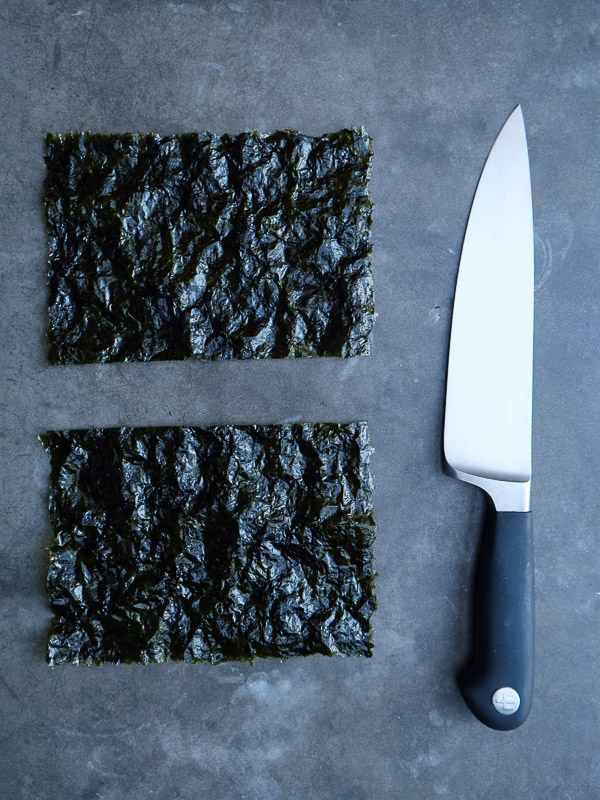 I used the sushi rice setting on my rice cooker
and when it was done I tossed it with a bit of rice vinegar.
To make the sushi stick less to your hand and easier to shape, keep some warm water close by.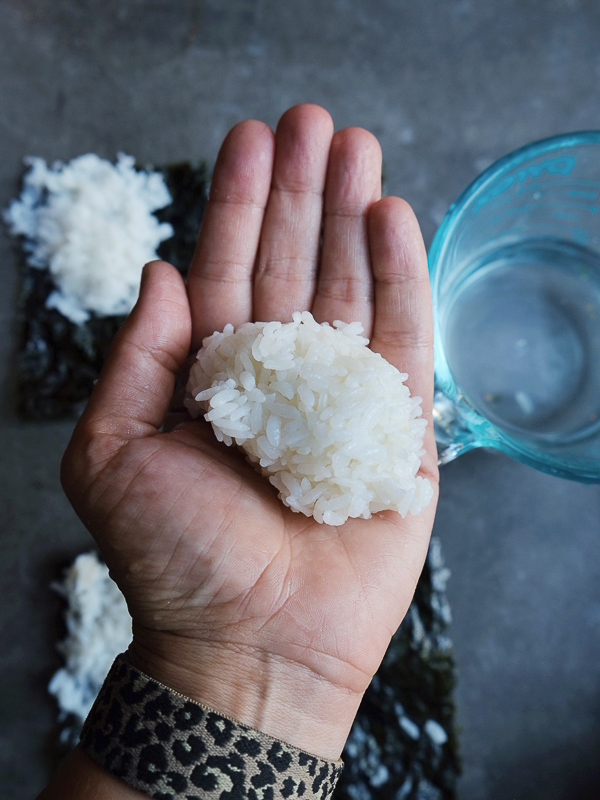 Place the sushi rice on the sheets like so.
Here's a little tutorial that might help!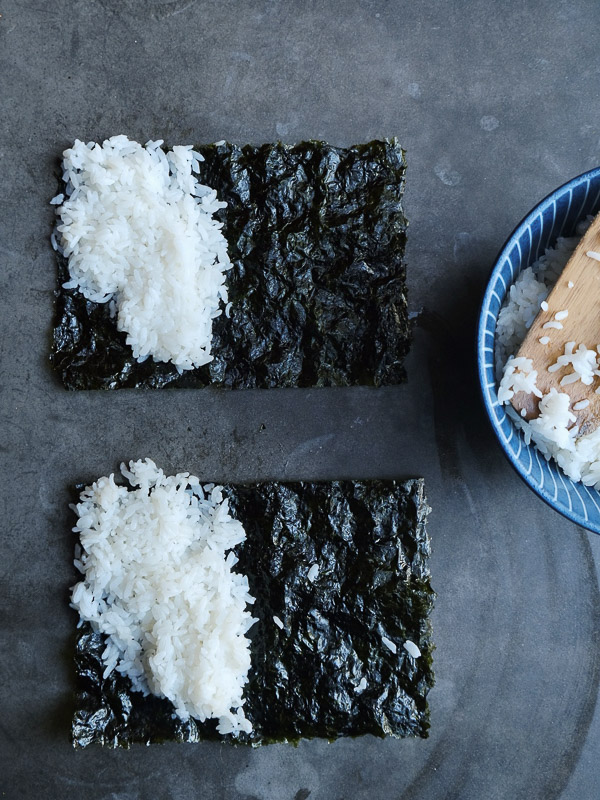 Fill it up!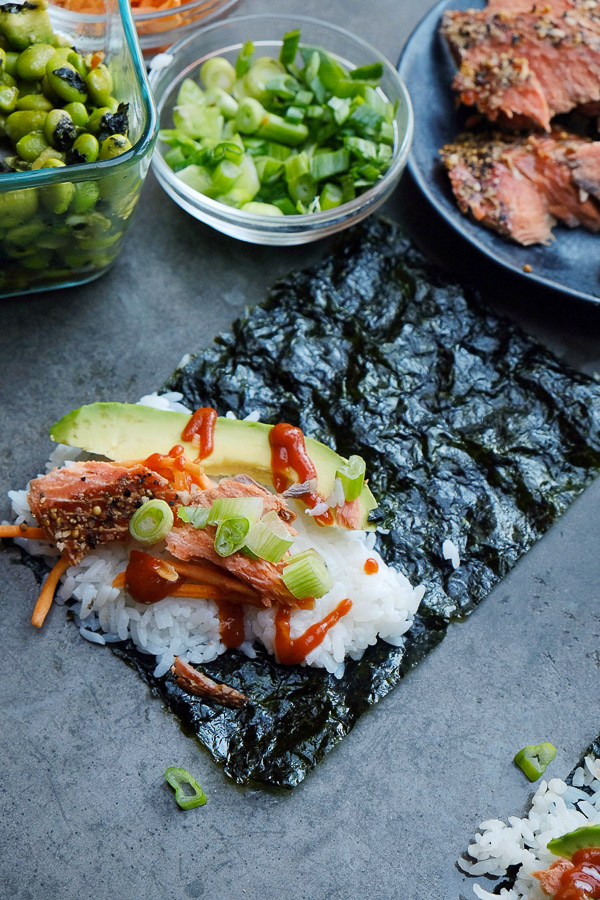 Roll it up!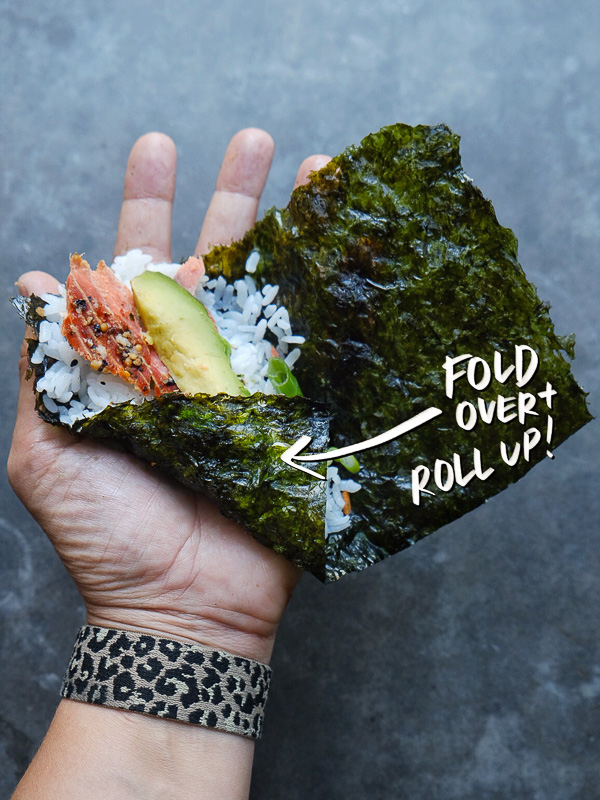 Everyone takes a turn!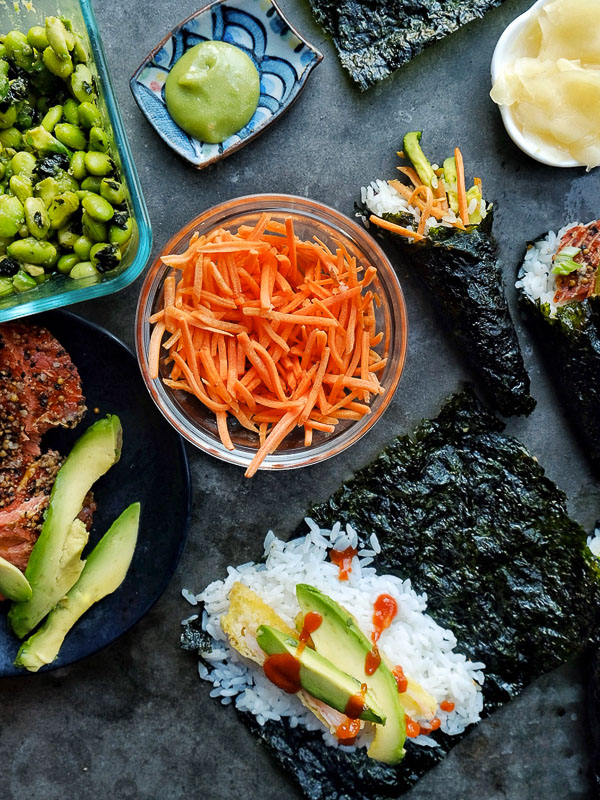 Show me what you got!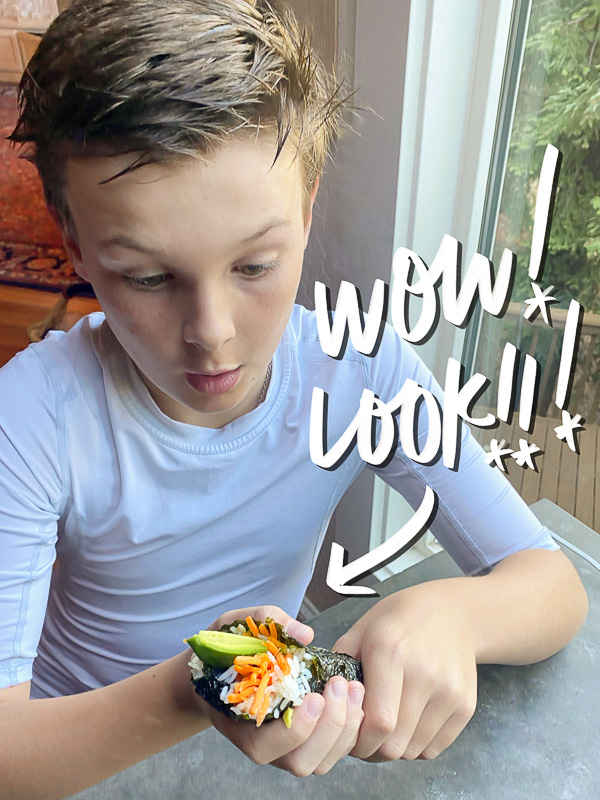 You should be so proud of yourself!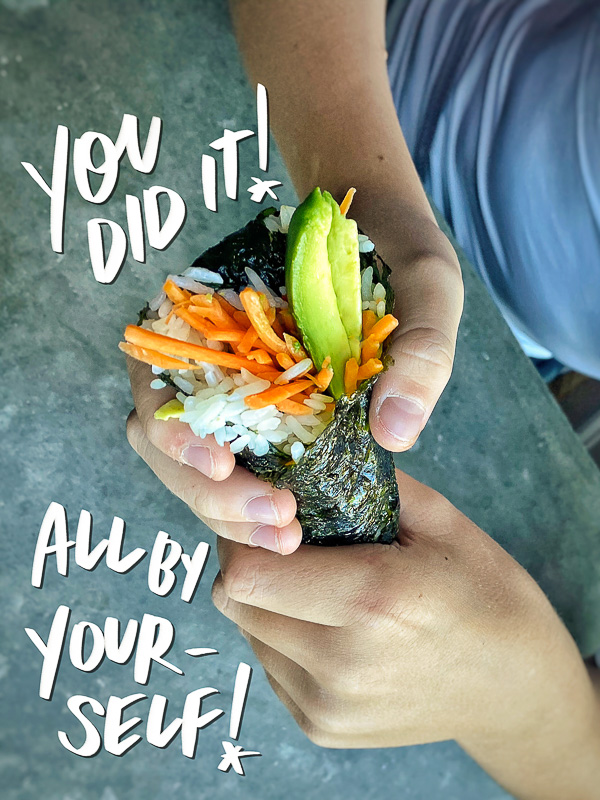 Serve with soy sauce, pickled ginger & sriracha if you like things spicy.
I sure am glad we have another healthy dinner option to add to the rotation!
This post was sponsored by gimMe Snacks. As always, all opinions are my own. These tasty organic seaweed sheets are available nationwide at Whole Foods, Target, Amazon, Instacart, and more! Find out where to buy some here (store locator link). Thanks, gimMe!