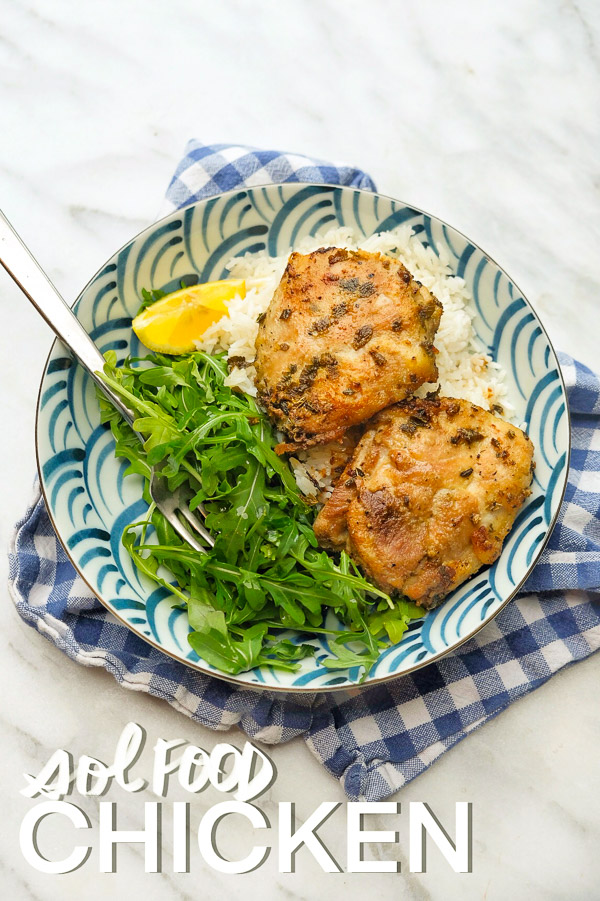 Sol Food Chicken is a new meal prep addition. At the restaurant, Sol Food, it's called Pollo al Horno (oven-baked chicken) and it's a very simple yet satisfying garlic & oregano chicken situation. It's in my rotation because it's super easy to make (even easier than my Lemon chicken!). Marinate it on a Sunday, eat it on a Monday.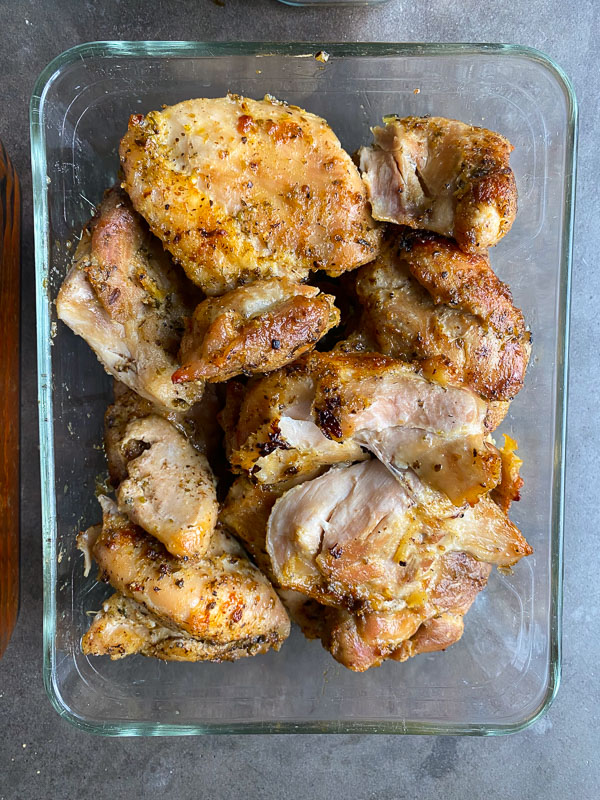 The big bonus is that it's all done in the oven on a sheet pan so the cleanup is pretty easy.
The only thing you have to be aware of is that it takes about an hour to bake it.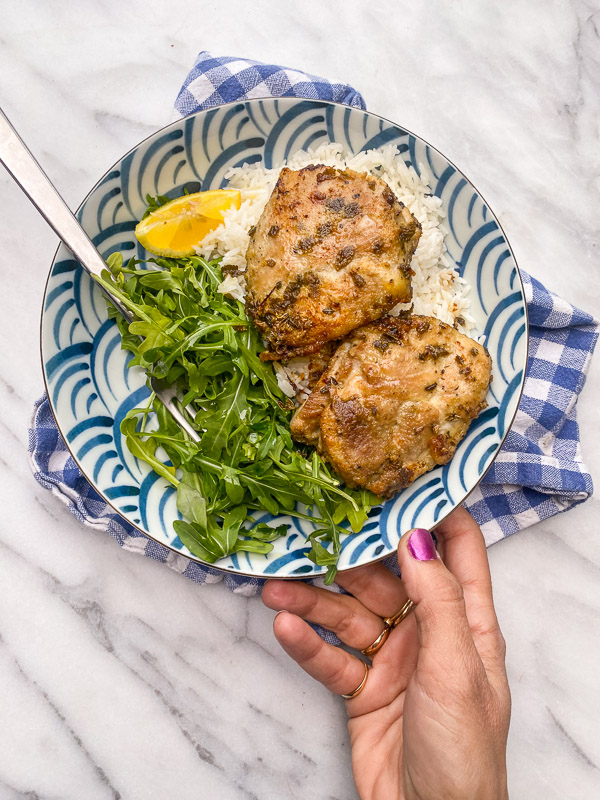 I like it over rice with an arugula salad tossed with lemon & olive oil. I like to mix it all up together in a bowl so the chicken mixes with all the goods.
Ingredients involved.
Simple right?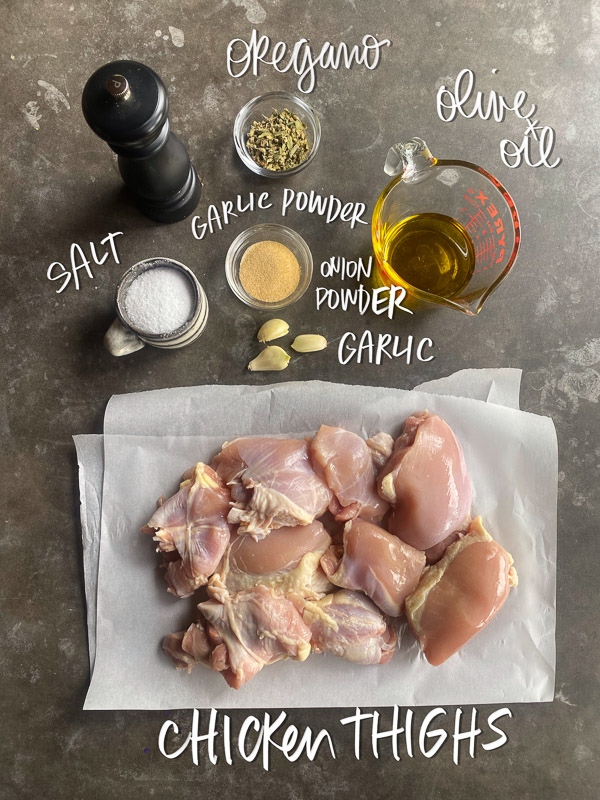 Mix up the marinade.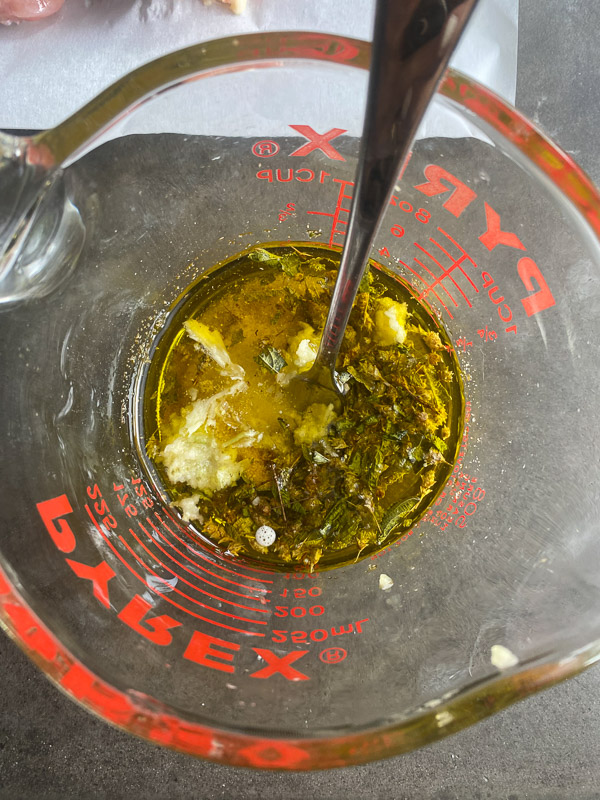 Add it to a ziplock with the chicken.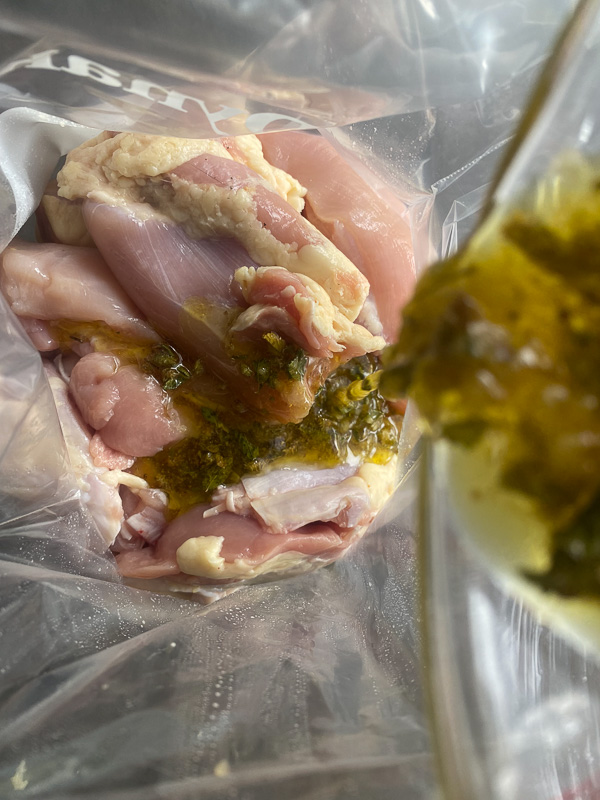 Marinate at least 2 hours but if you can, go overnight. The flavor is amazing.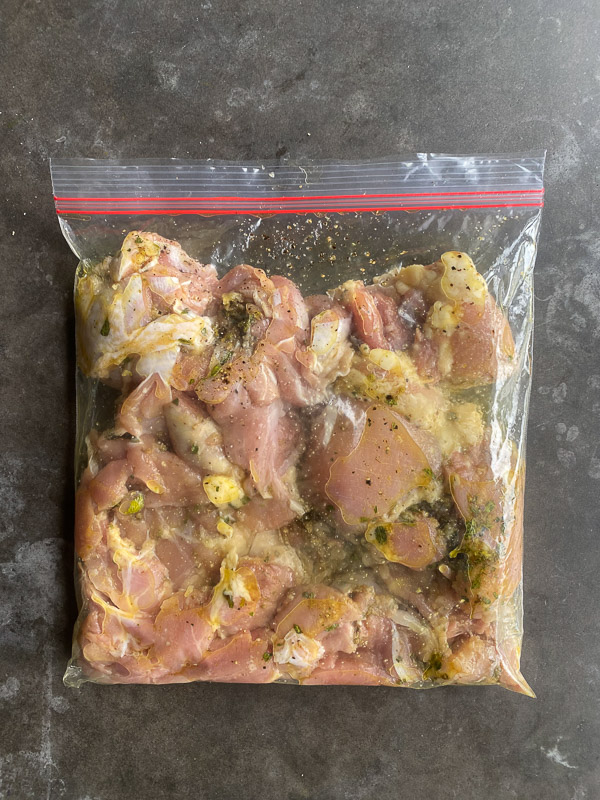 Put the chicken on a baking sheet and bake.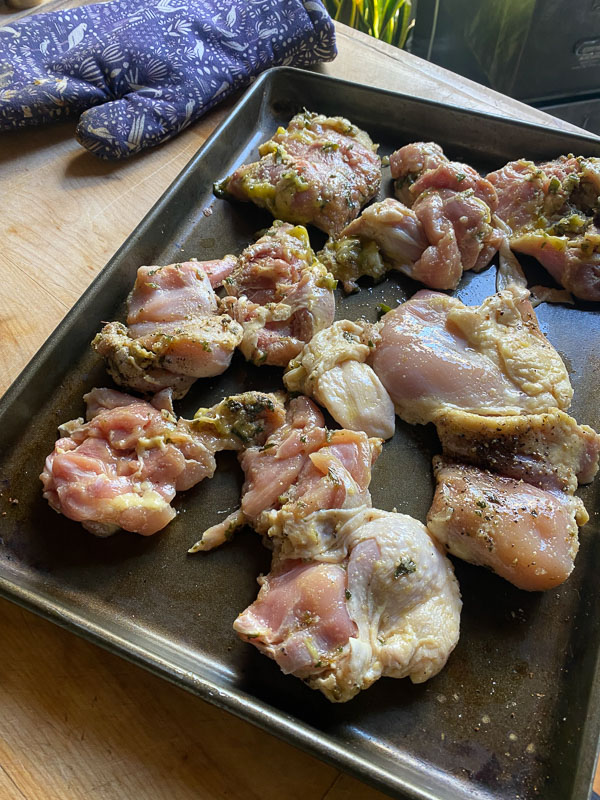 MMMMM.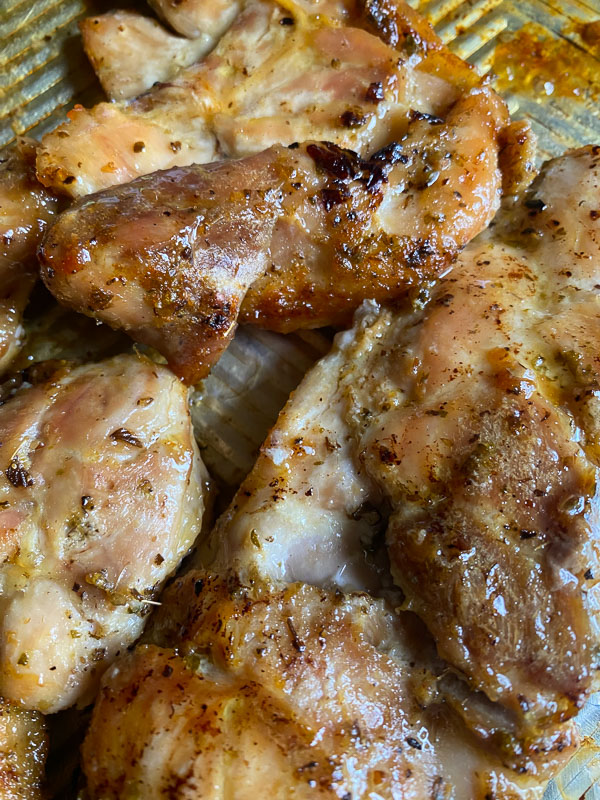 Serve it up the way I like it. Rice & arugula.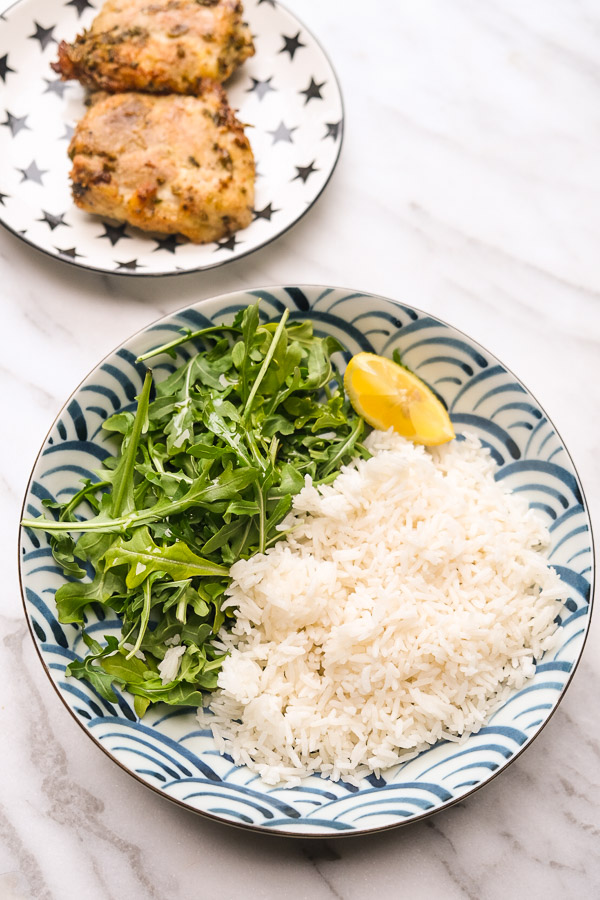 \
You'll see why I've made it three times this month.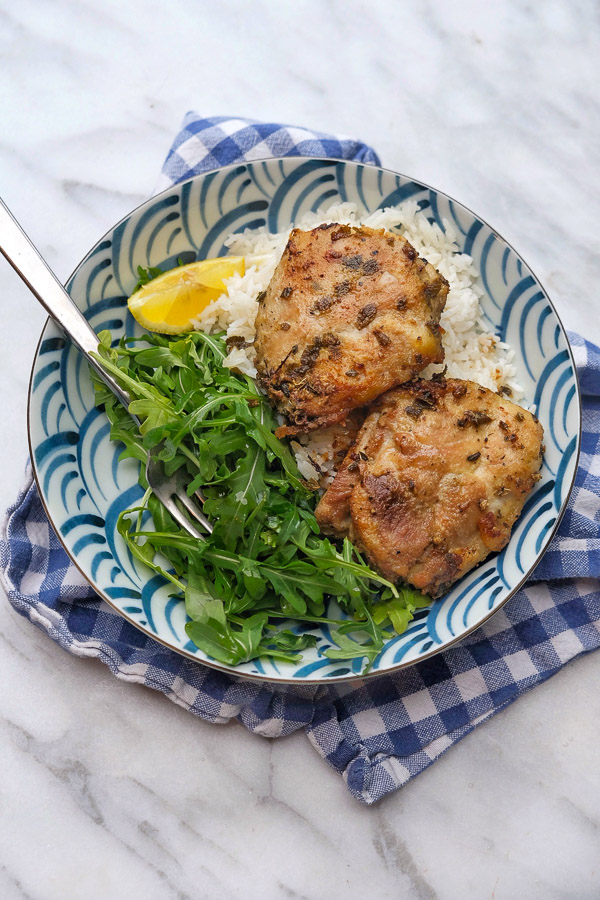 YUM!
Sol Food Chicken (Pollo al Horno)

serves 6-8

recipe adapted from the SF Chronicle

1/3 cup olive oil
3 cloves garlic, crushed or minced
2 teaspoons kosher salt
2 teaspoons garlic powder
2 teaspoons onion powder
2 tablespoons dried oregano
2 teaspoons ground black pepper
2 1/2 lbs. boneless, skinless chicken thighs (8-10 thighs)

Combine the olive oil, garlic, kosher salt, garlic powder, onion powder, oregano and pepper in a bowl. Mix well to combine. Add the chicken thighs and toss to coat. Let marinate for at least 30 minutes, up to overnight.

Preheat oven to 350F. Place marinated chicken on a baking sheet. Bake for 50-60 minutes or until golden brown. Serve hot.