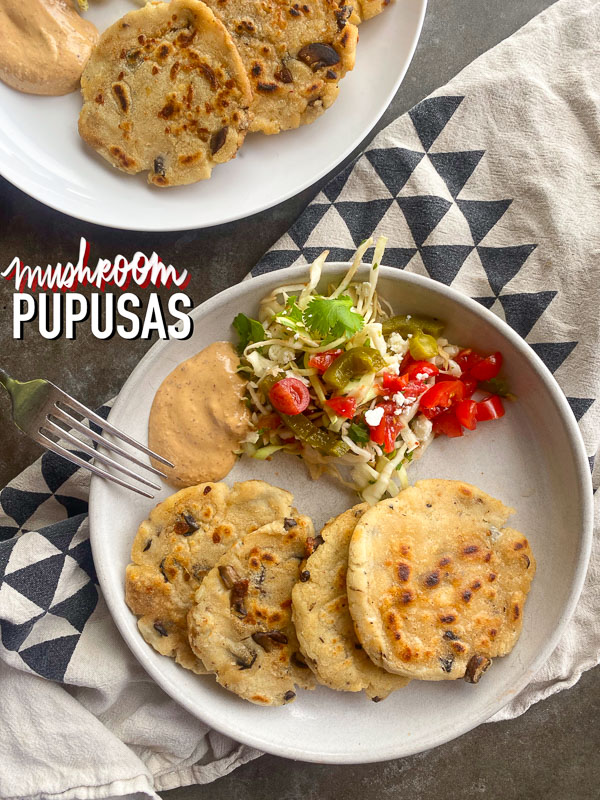 New breakfast/lunch/dinner recipe alert: Mushroom Pupusas.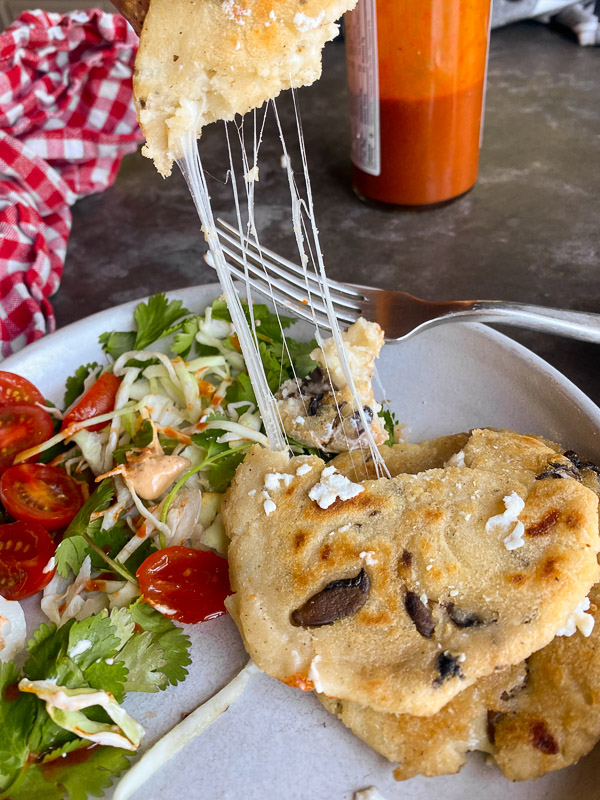 What's a pupusa? It's like a very thick stuffed corn tortilla. They're delicious and I made them for the first time when I shot all of the recipe cards for One Potato. These ones have mushrooms in the dough and are stuffed with cheese which melts into GOODNESS.
They're incredibly filling too!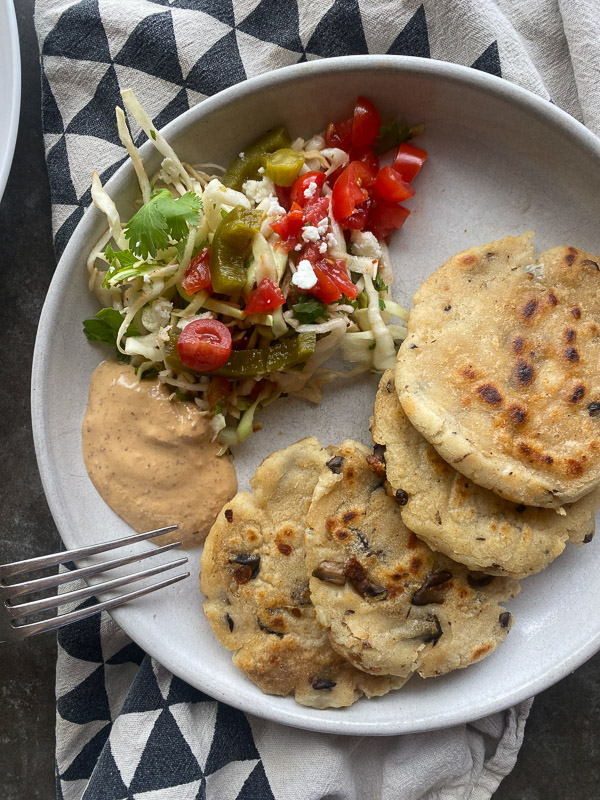 I like them for breakfast with eggs. Lunch and dinner with a salad and dipping things! I can make the dough a day ahead of time so I can make them on the fly. They're my new favorite thing.
Ingredients involved: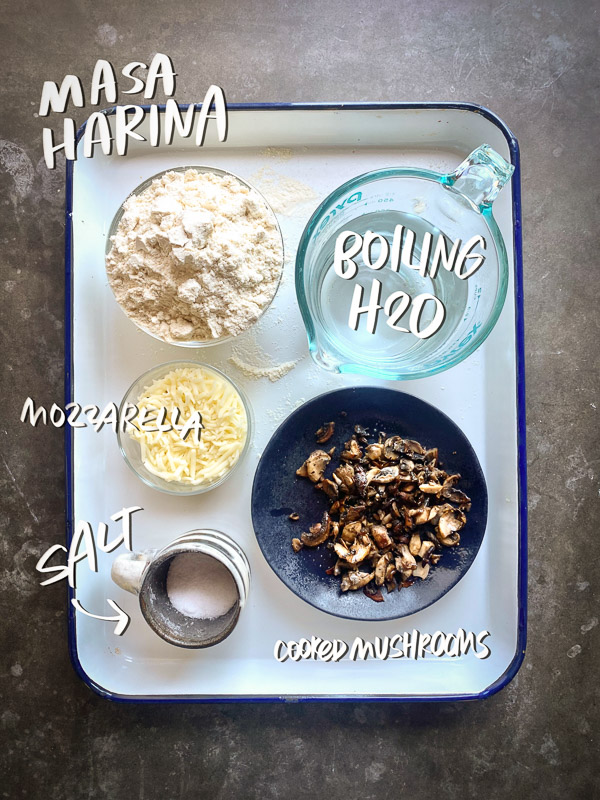 The batter/dough is made. Just mix it all together except the mozzarella.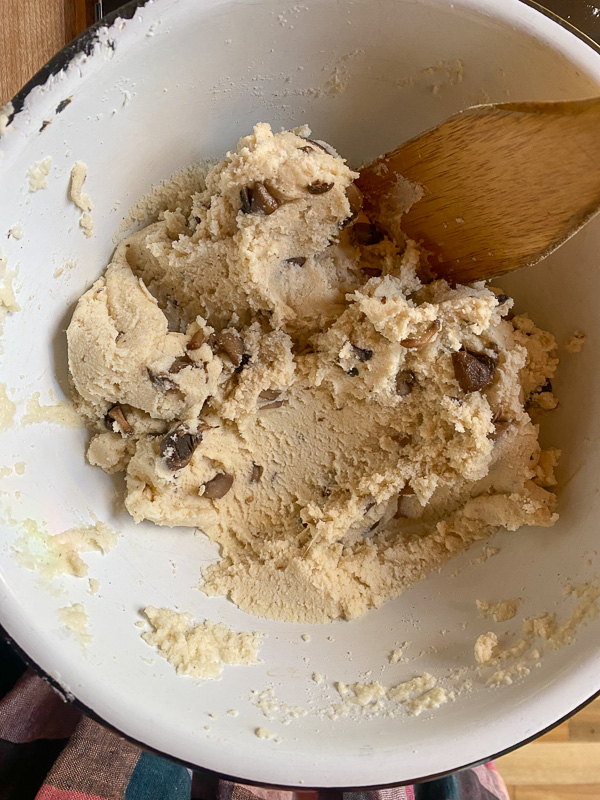 The mushrooms were sauteed in a little bit of butter and garlic with a pinch of salt! This is a great thing to do ahead of time!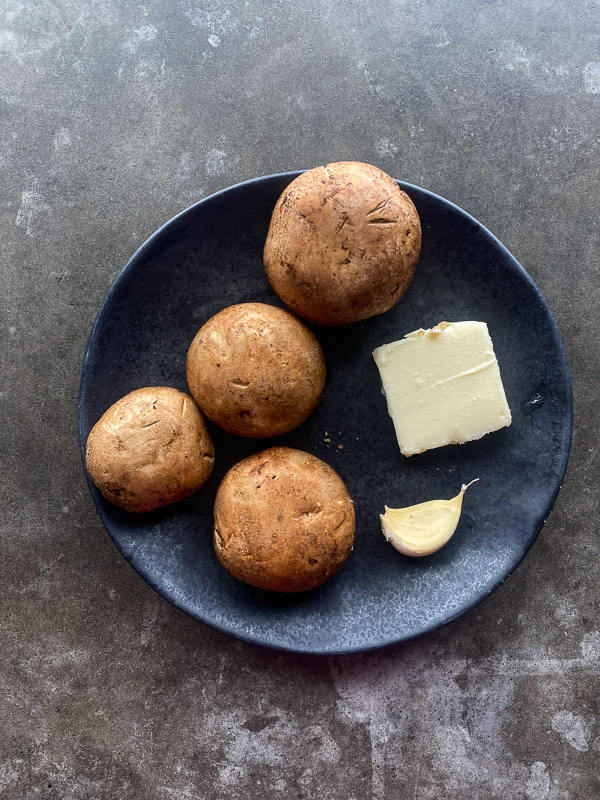 Let the batter sit. Roll up the dough into balls.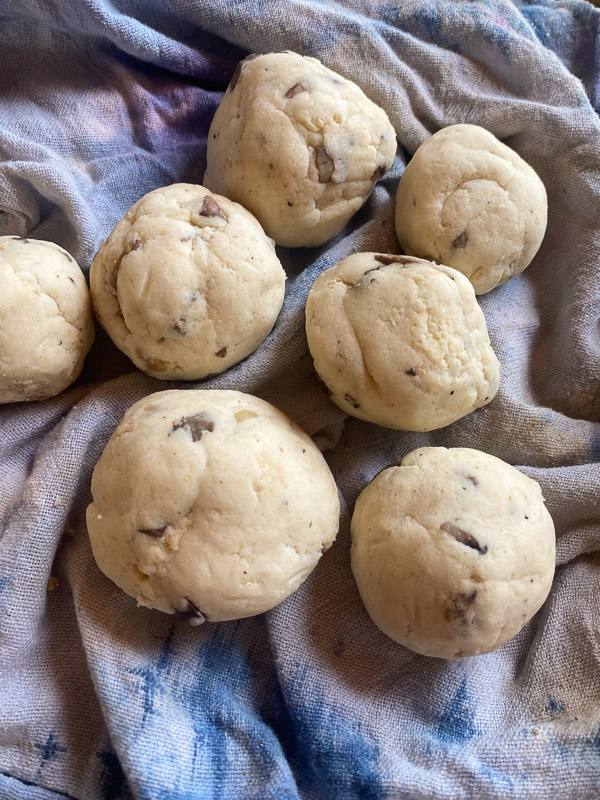 Make an indentation.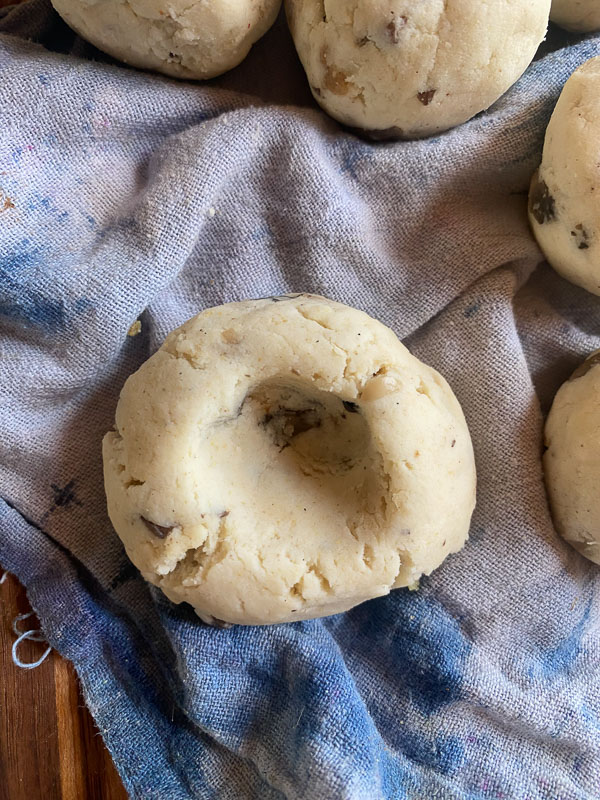 Add the cheese. Fold the sides over on itself.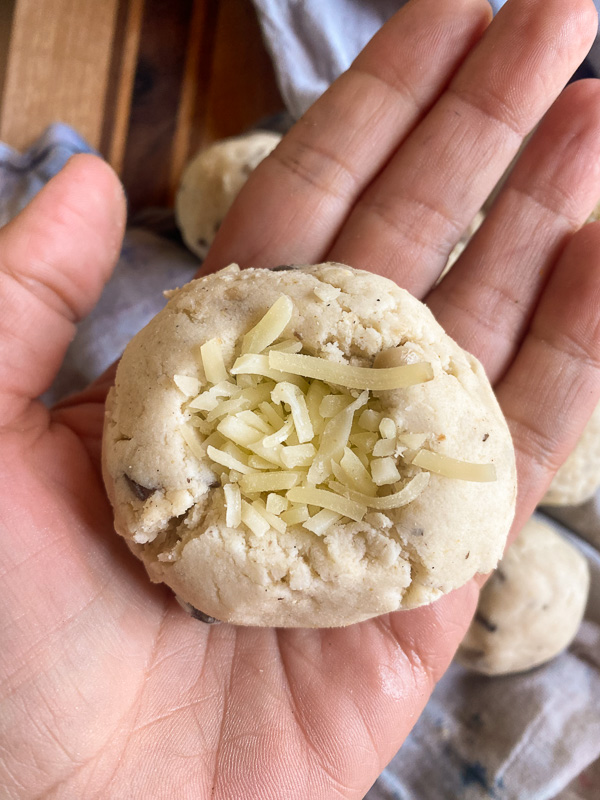 Smash down.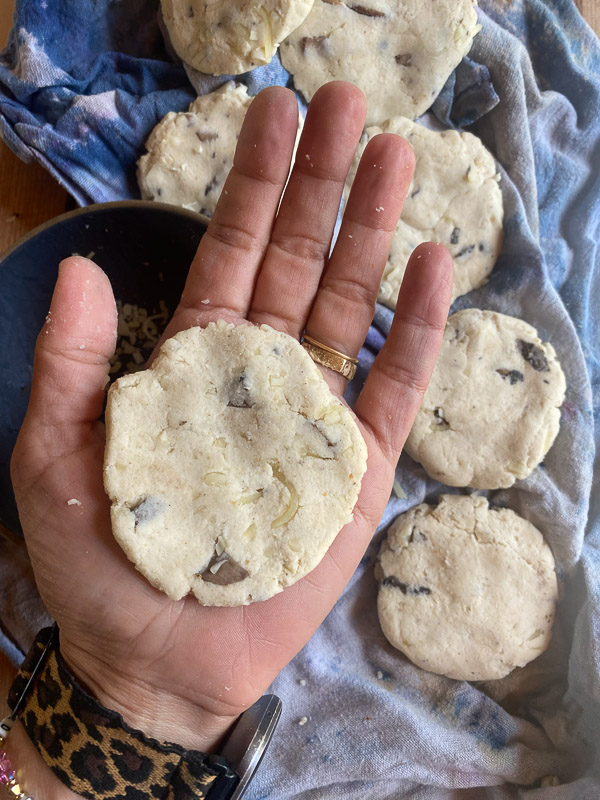 Fry them in a pan with a little oil.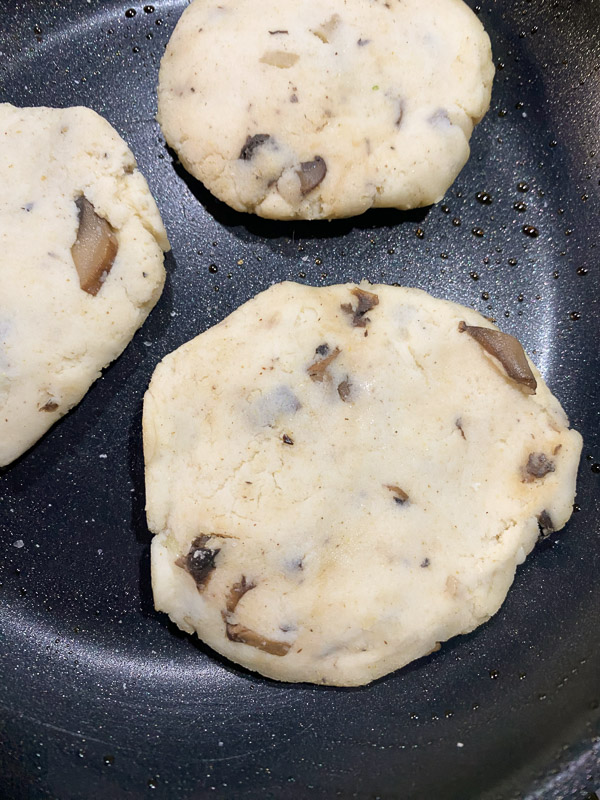 While that's happening you can make yourself a little slaw. Curtido is the traditional accompaniment.
This one is made up of cabbage tossed in salsa, and cilantro with a squeeze of lime.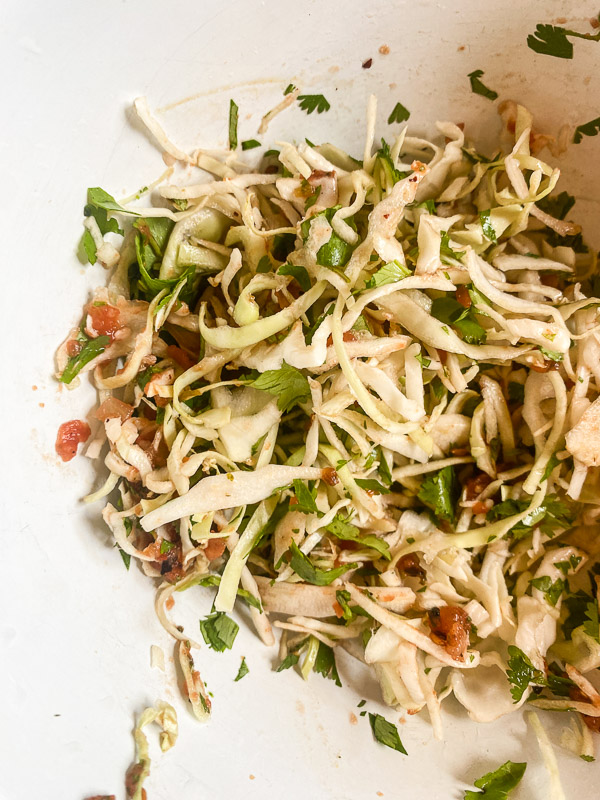 The mushroom pupusas are ready.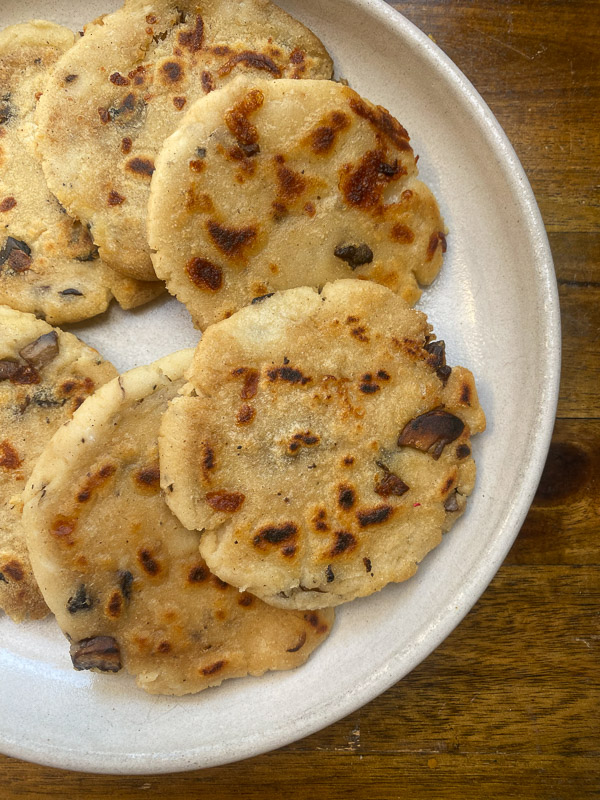 Serve them up.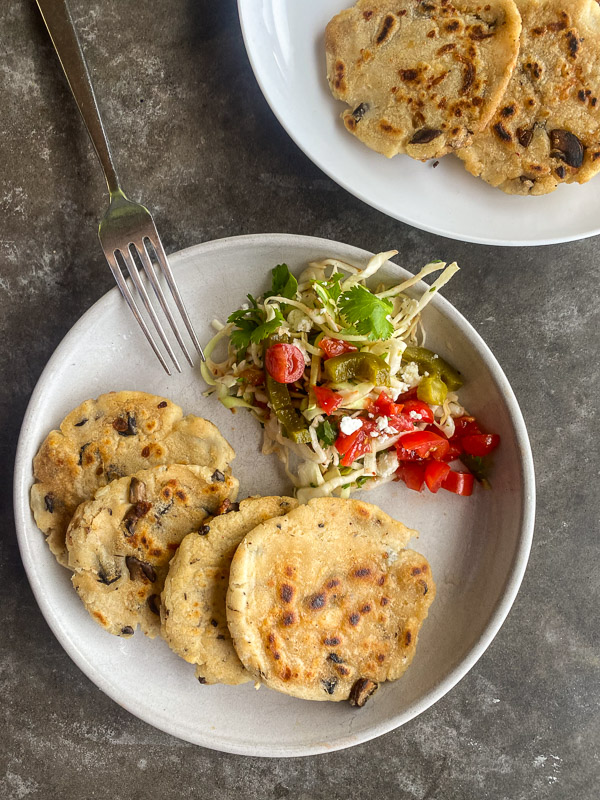 We like chipotle bitchin' sauce on ours.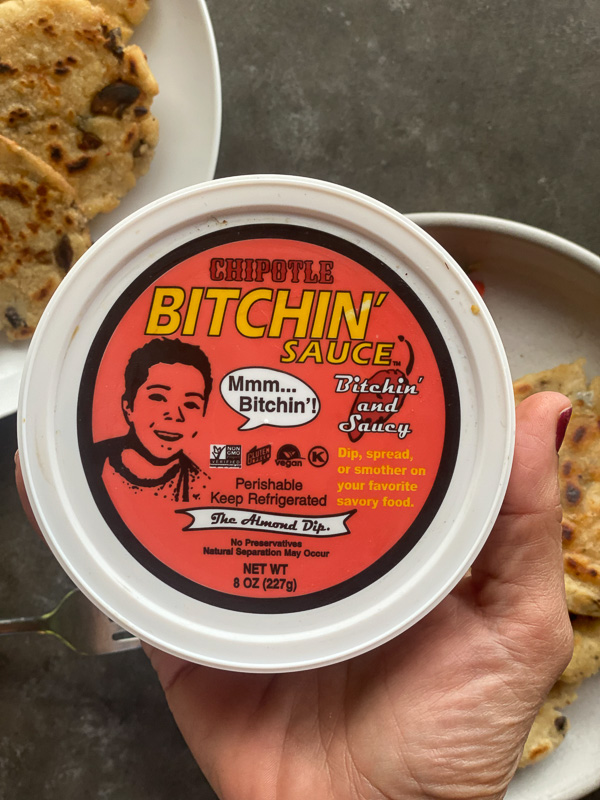 Breakfast/lunch/dinner is served.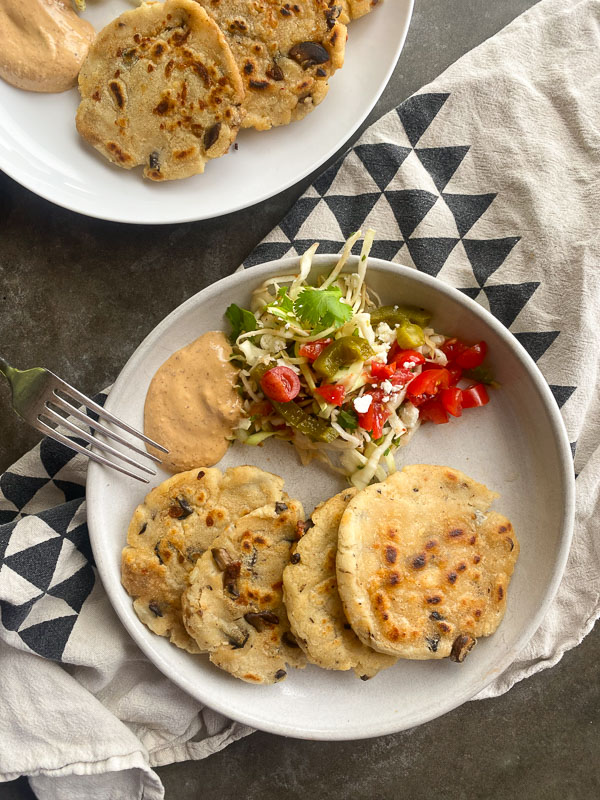 I like eating them with the slaw on top.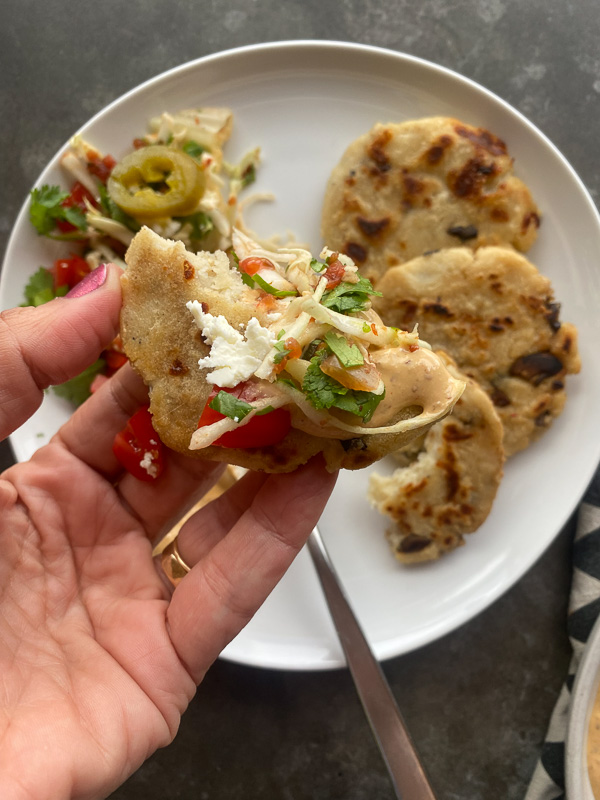 Very very tasty.
Mushroom Pupusas

recipe adapted from Bon Appetit magazine

makes about 8

1 1/2 cups masa harina
1 1/2 cups boiling water
2 teaspoons kosher salt
1/2 cup cooked mushrooms
1/2 cup mozzarella
2 tablespoons vegetable oil

In a large bowl, mix masa harina, water, salt and mushrooms and stir until well combined. Cover bowl with a damp towel and let sit for 15 minutes.

Divide dough into about 8 balls (about ¼ cup each), keeping them covered with a damp towel so they don't dry out. With 1 ball in the palm of your hand, use your thumb of the opposite hand to create an indentation in the center. Pinch sides to create a well for the filling. Fill the hole with 2 Tbsp. cheese. Pinch dough around filling to enclose then gently flatten to a 3-4″ disk, dipping your hands in water as needed. Repeat with remaining dough and bean mixture.

Cook pupusa in a large cast-iron skillet in oil or griddle over medium heat until center slightly puffs up and pupusa is browned in spots, 3–4 minutes per side.