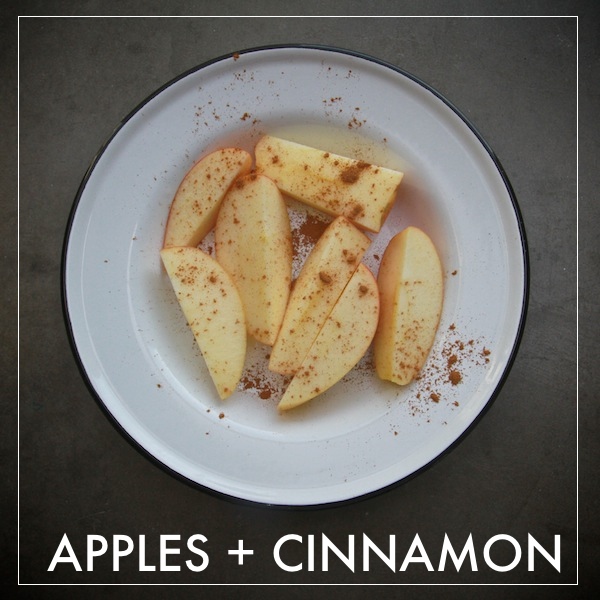 Hi friends! I'm rolling out a new feature here.  It's all about SNACKS!  Every Thursday I hope to share one of my favorite snacks with you. They'll be either Healthy or Indulgent. Or maybe a combo of the both

 I love snacks and want to give you some ideas to help you shake up your snack routine.
Today I'm featuring one of my favorite healthy snacks. It's simply sliced apples with a few dashes of ground cinnamon.  That's it! It makes a great afternoon pick-me-up when you really want to reach for a candy bar. The best part is that there's no need for sugar. This combo will surely keep your sugar cravings at bay.  Hope you like it!