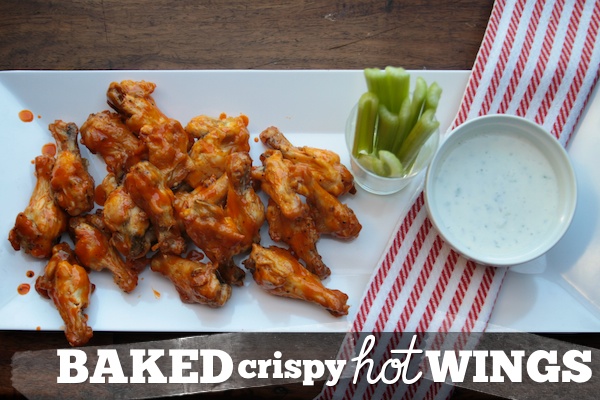 A few years ago, Casey & I were eating Hot Wings at Hooters and got into a crazy conversation about Astrology with our waitress. At one point during the meal she totally pulled a newspaper clipping of the day's horoscope from her bra. It was most definitely an out-of-body experience.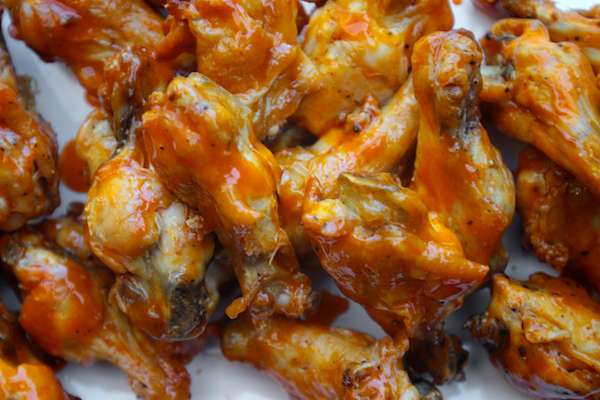 It was at that moment that I vowed never to go to Hooters again. SIKE. I thought it was fantastic and then I realized that if I could stomach wearing shorty short shorts with tan pantyhose on these thighs, I could potentially be that girl. I mean…the one that pulls out a horoscope in front of her customers.
Astrology is my jam.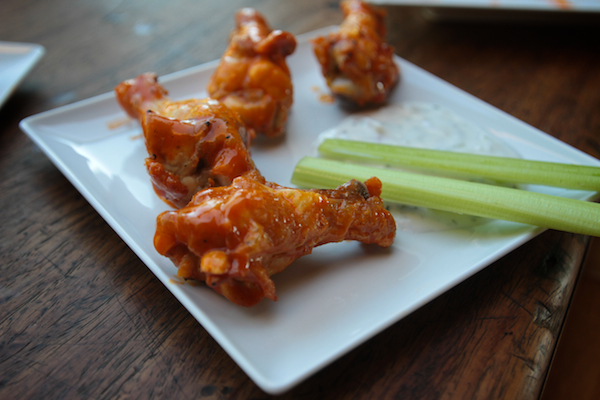 A few years ago I had this goal to do 31 things before I turned 32 years old. Make Hot Wings for my husband was on that list. I kinda paused on that life goal for a couple of years. I didn't feel like frying all that chicken, but then I found this recipe for BAKED Hot Wings in a stack of recipes I'd clipped out and dove right in.
Not only are they a snap to prepare (almost too easy), they are fantastic! You would never really know that they aren't fried. That's what the husband said and he knows what he's talking about.
Just make sure you have napkins galore. Celery balances it out, I hear.
And we're off!
First we bake our chicken drumettes. In a bowl, toss them with vegetable oil, salt & pepper.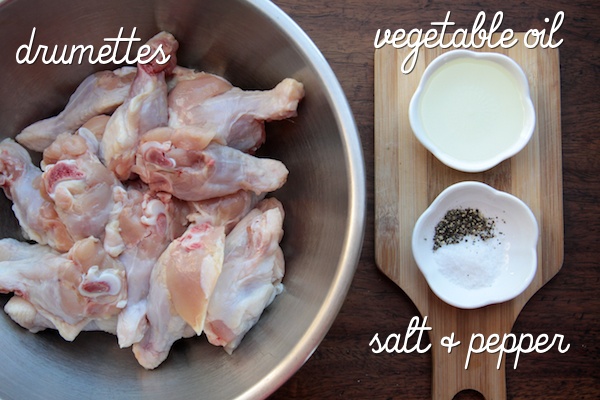 You put the drumettes on a baking sheet with a rack on top. This helps render the fat and it helps crisp both sides.
BAKE.
I should note that I used all drumettes cuz that's what the husband likes.
He thinks wings are too much work. Does this mean I need to change the recipe to Hot Drumettes?
That sounds like a good band name.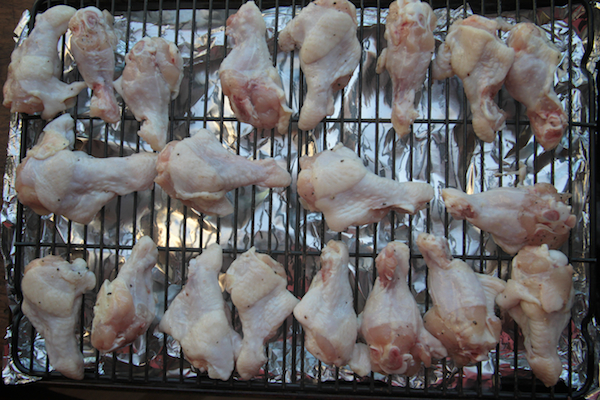 Now we make the sauce.
Put the salt, pepper & cayenne in the butter. Let it sit for a bit. Then whisk that mixture into the hot sauce.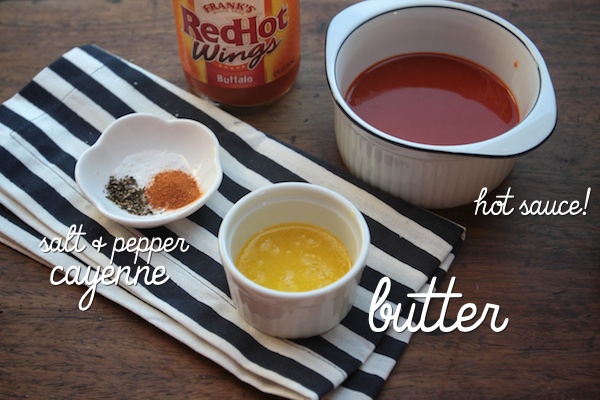 HELLO CRISPY CHICKEN.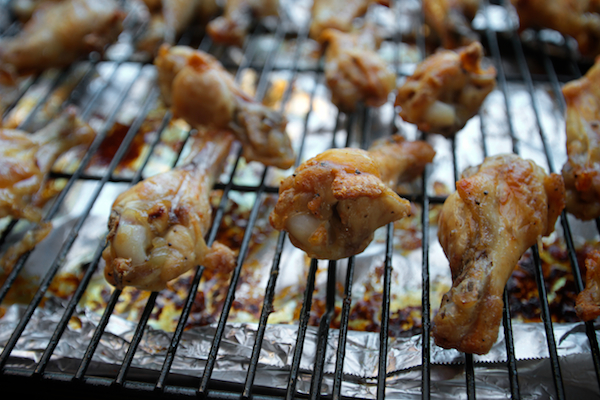 Pour the hot sauce into a large mixing bowl. Toss the hot chicken up in!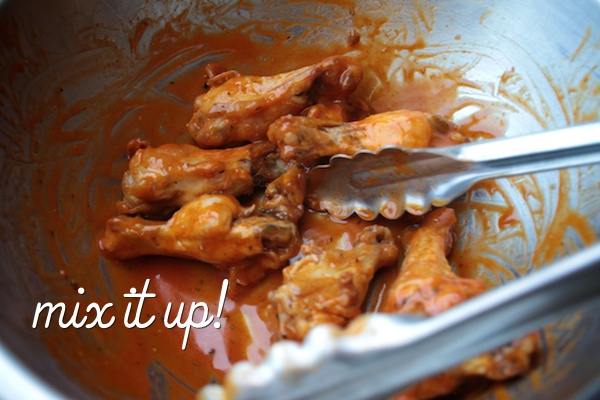 Really get into it.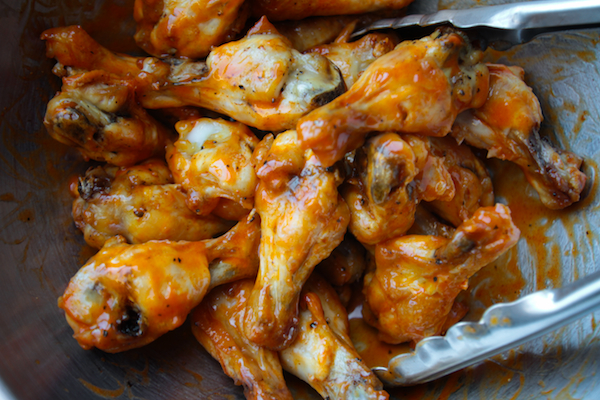 I served ours with some blue cheese dressing, celery & a celery salad (recipe coming soon!).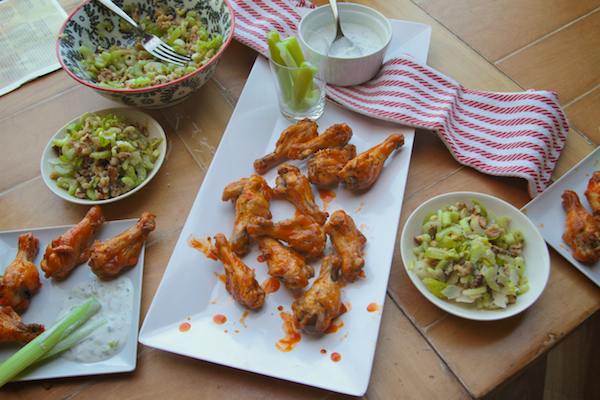 And I didn't even have to wear a Hooters uniform to make this!
Can we just pause for a moment and talk about the word SIKE. Did I spell it right? Do people still use this?
I still say it (in my head) constantly. Discuss.
Crispy Baked Hot Wings

makes about 30 wings

recipe adapted from Bon Appetit Magazine

sauce:

1 tablespoon unsalted butter, melted
1/4 teaspoon cayenne pepper
1/4 teaspoon freshly ground black pepper
1/4 teaspoon kosher salt
1/4 cup hot pepper sauce (such as Frank's)

wings:

2 1/2 pounds chicken drumettes
1 tablespoon vegetable oil
1/4 teaspoon kosher salt
1/4 teaspoon freshly ground black pepper

Mix first 4 ingredients in a medium bowl; let stand for 5 minutes. Whisk in hot sauce; keep warm.

Preheat oven to 400°. Set a wire rack inside a rimmed baking sheet. Place all ingredients in a large bowl; toss to coat. Divide drumettes between prepared racks and spread out in a single layer. Bake wings until cooked through and skin is crispy, 45–50 minutes.

Toss drumettes in Buffalo sauce and serve immediately (no need to bake).