Last year I fell out of love with celery. I'm not really sure why. I think I juiced a bunch of celery and it made my tongue numb and I wondered why I would want to drink something that made my tongue numb. Maybe I just had celery sitting in my fridge and stared at it for a few months straight until I finally took it out and swore I wouldn't waste celery again so I didn't buy any? That's probably what happened. Yeah. I'm pretty sure that's what happened.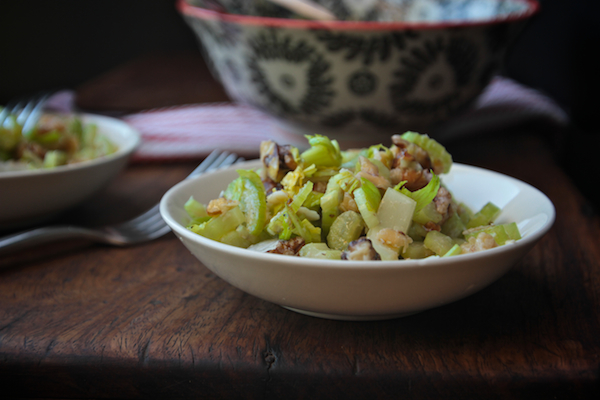 In our house we get a weekly vegetable/fruit delivery from a local service called Full Circle. I always love the variety of fruits & vegetables that get delivered because it serves as a good reminder of what's currently in season.  In last week's box, not only did I get persimmons, carrots & apples, I got a huge bunch of celery. CELERY.  So what to do with it? Make a salad!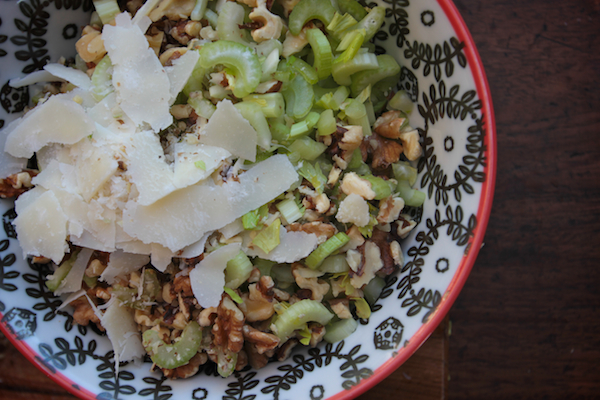 Melissa Clark is my favorite salad DJ. I can imagine that she would be the best person to stand next to at a salad bar. She introduced to me to this Kale Pecorino number that I make all the time.  So, this here salad? This was the salad that made me like celery again. I'm back in the celery game! It reminded me a lot of the Addictive Brussels Sprouts Salad I make/love. The celery isn't as pungent as I thought it would be. The Parmesan adds a nice bite and oh man HOLY CRUNCH with both the walnuts and celery. When you're sick of eating turkey & leftovers next week, you should make this.
Let's think ahead!
And we're off!
First thing's first. Roast nuts. Get them brown.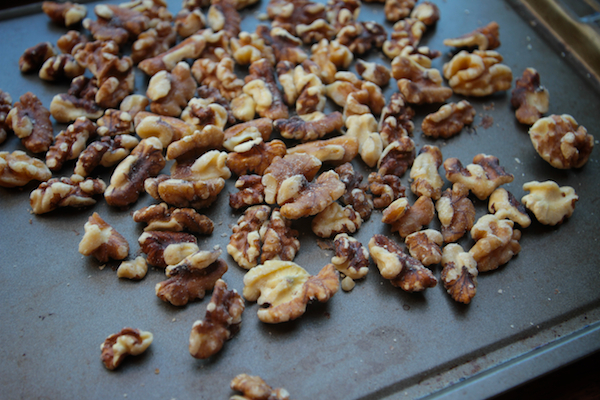 Gather your ingredients. There aren't that many! I love this.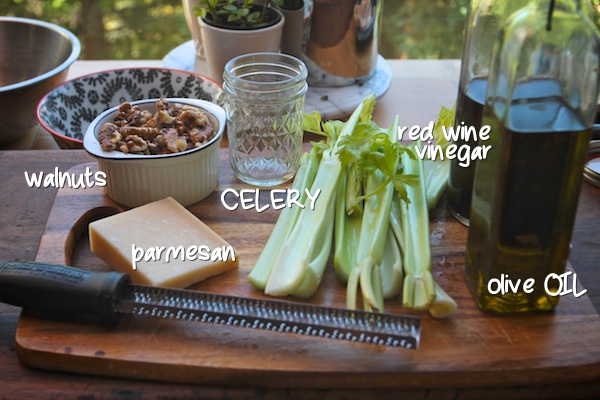 Chop things up. Mix your oil with vinegar. Add salt & pepper. Shave your Parmesan.
Use good Parmesan!! The real deal. It makes a big difference.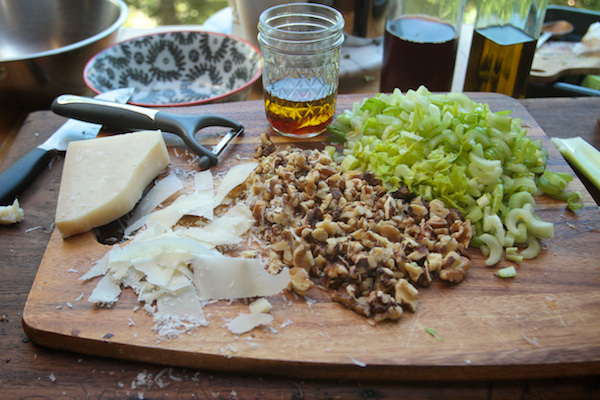 Load it all into a bowl.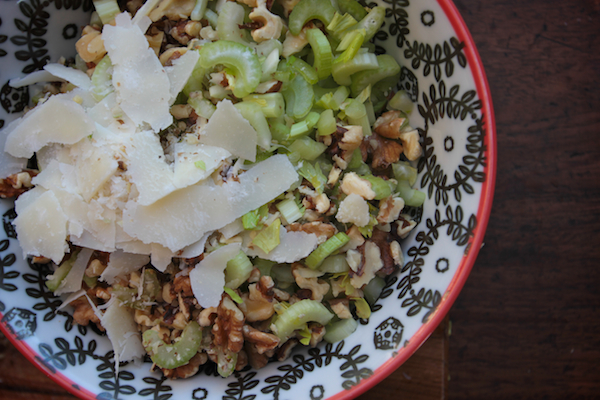 Dress it!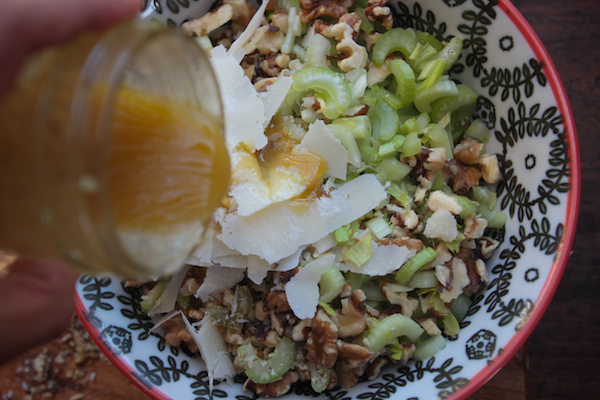 Toss it!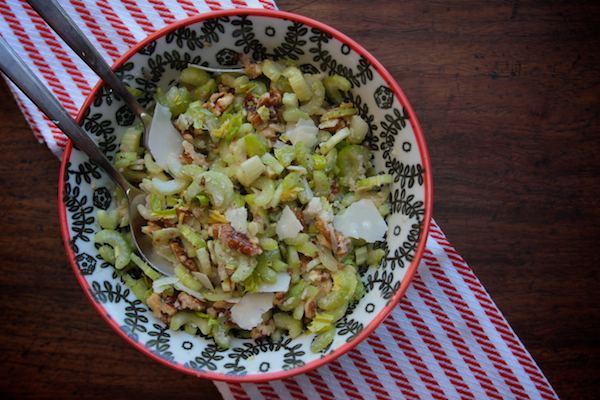 Eat it.  Eat it with these wings. We did and LOVED it.

Celery Salad w/ Walnuts & Parmesan

serves 4

recipe slightly adapted from Cook this Now by Melissa Clark

1 cup walnuts
1 1/2 tablespoons red wine vinegar
1/2 teaspoon kosher salt
freshly ground black pepper to taste
1/4 cup extra-virgin olive oil
8 large celery stalks with leaves, thinly sliced
2 ounces good Parmesan cheese, shaved

Preheat oven to 350F. Spread walnuts in a single layer on a rimmed baking sheet. Toast, tossing once halfway through, until the nuts are golden, 7-10 minutes. Cool and coarsely chop.

In a small bowl, whisk together the vinegar, salt and pepper; whisk in the oil. Combine the walnuts, celery and leaves, and cheese in a large salad bowl. Add the vinaigrette and toss until gently combined.