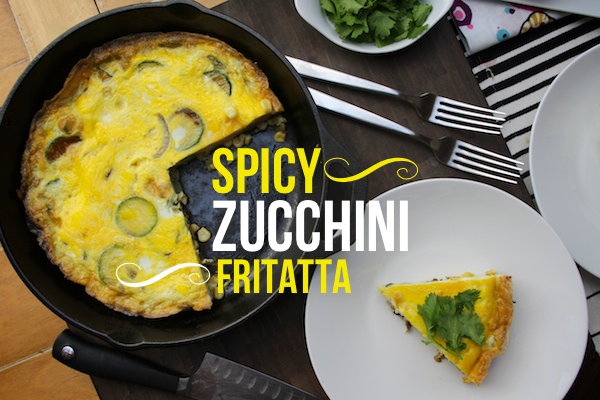 Every few months I fall in love with frittatas. It's not that I fall out of love with them… I just forget about them. It's a shame because they're so easy to make and I LOVE easy things. Maybe I just like to use a few eggs at a time. Or maybe it's because I'm lazy. Yeah, that's probably it. Fritattas are super ridiculously easy. I should make them all the time.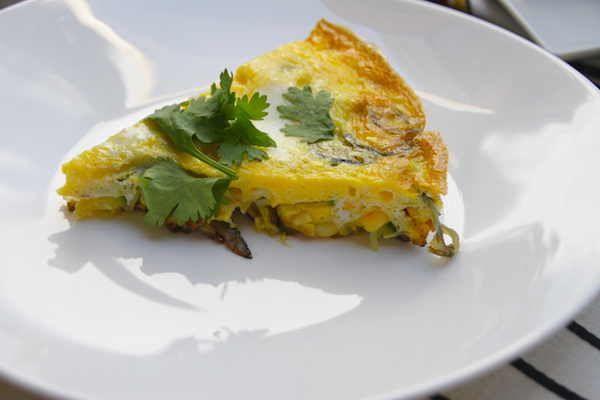 This Spicy Zucchini Frittata is like a low carb version of My Corn Lime & Zucchini Pizza. I have always loved the combination of zucchini & corn together. It screams SUMMER to me. With a little kick in the pants of jalapeno, this dish is perfection. The only thing I'd add to it besides cilantro is a little sprinkle of feta. But maybe it's cuz I keep thinking about that dang pizza. Yeah, that's totally it.
And we're off!
Ingredient gathering. Exhibit A.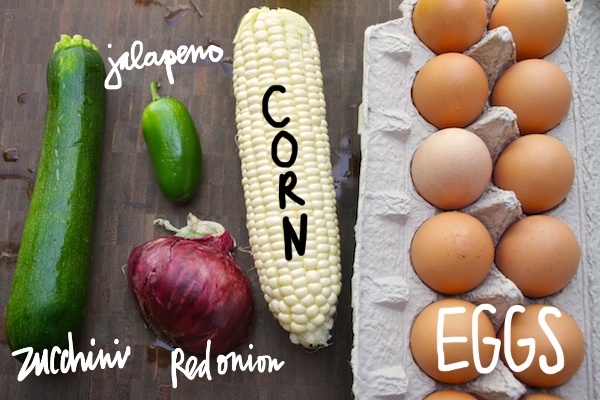 Lots of chopping involved. Chopping is my therapy. It's pretty cheap…but kinda messy. No health insurance required.
Unless you mess up…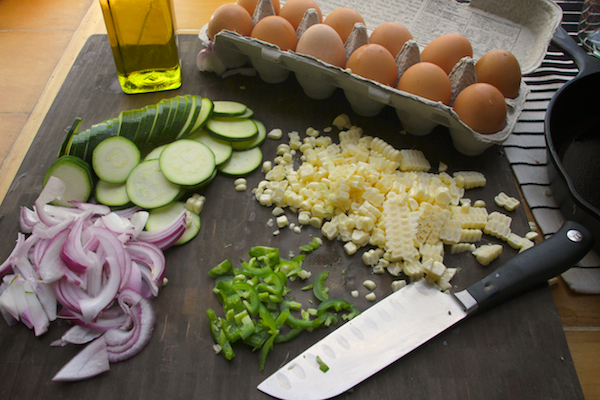 Into a cast iron skillet goes red onions & jalapeno. If you want it less spicy take out ALL of the seeds.
I left half of them in. It's always easy to add spice later on with hot sauce. It isn't so easy to take it away.
Now that you just cut up a jalapeno, keep your fingers away from your eyes and mouth. WASH THEM OFF!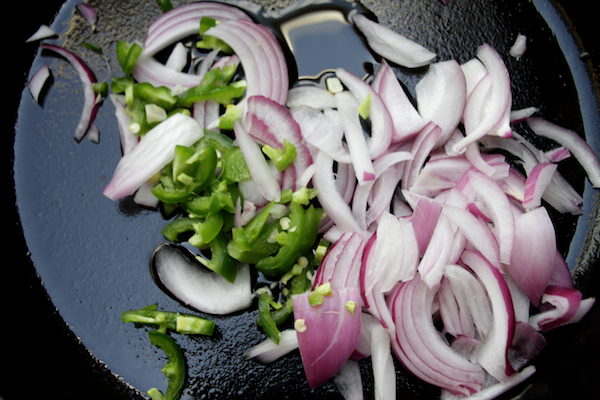 Mix up your eggs and while the onions are cooking add the zucchini & corn to the skillet.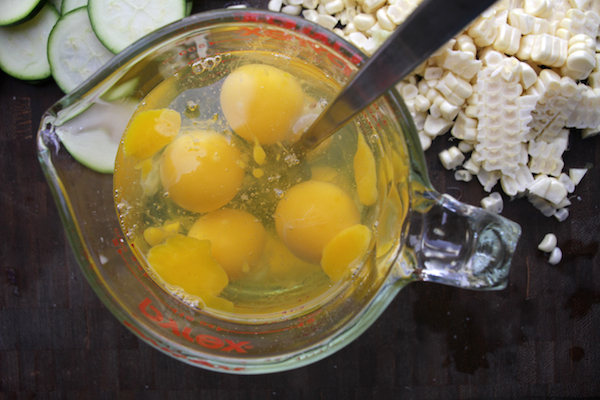 Saute it! Now it's time to pour the egg in. Pour it on top of the hash.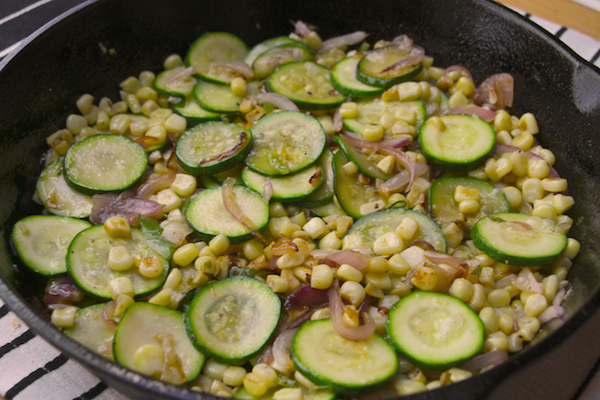 Put the skillet back on the stove and cook until the edges are set. See those edge? SET.
Now put the whole skillet into the oven under the broiler and broil for 3-5 minutes.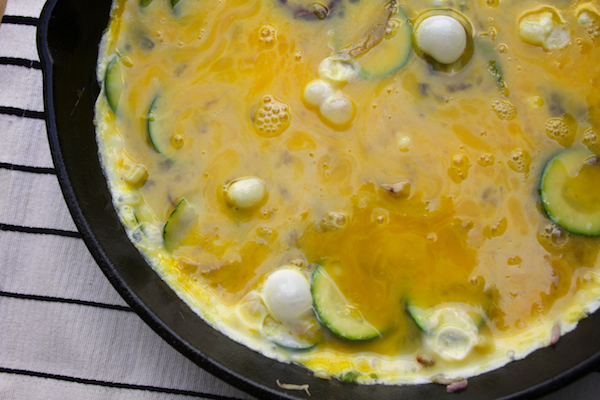 DONE. I served our frittata at room temperature with a little sprinkle of cilantro on top and some grilled bread.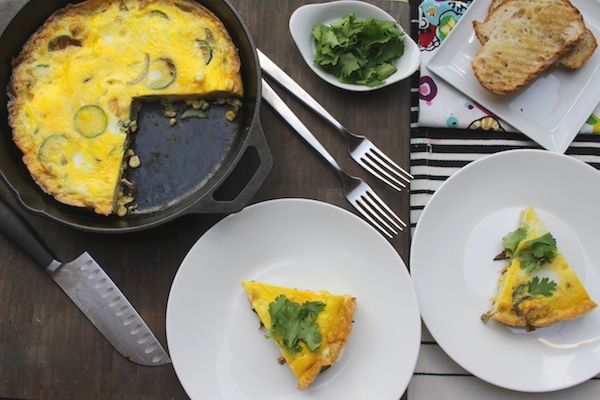 Fritattas are back on my radar. Get this one on yours!
Spicy Zucchini Fritatta

serves 4

recipe slightly adapted from Whole Living Magazine

2 tablespoons extra-virgin olive oil
1/2 small red onion, thinly sliced
1 jalapeno, thinly sliced
1 medium zucchini, thinly sliced
1 1/2 cups fresh corn kernels
Coarse salt
8 large eggs
cilantro for garnish

Heat broiler. In a medium ovenproof (preferably cast-iron) skillet, heat oil over medium heat and cook onion and jalapeno, stirring, until tender, about 5 minutes. Add zucchini and corn and cook until tender, about 7 minutes more. Season with salt.

In a bowl, whisk eggs with 1/2 teaspoon salt and pour into skillet with vegetables. Cook until sides are just beginning to set, 2 to 3 minutes.

Transfer skillet to oven and broil until just set in the middle and lightly golden and puffed on top, 2 to 3 minutes. Serve slices with fresh chopped cilantro on top.