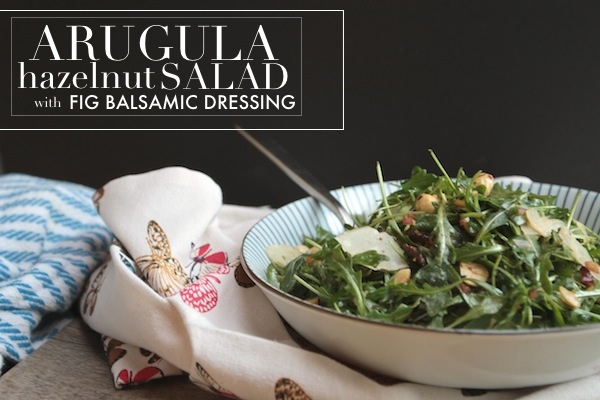 When I'm on vacation enjoying the local cuisine (in this case-tacos, guacamole & margaritas) sometimes I start to miss my regular eating routine. Although I've been known to say that I can eat Mexican food and never tire of it, I learned that in reality that's not entirely true. My tastebuds were craving gigantic bowls of kale salads. I wanted big salads full of arugula and ones that encourage my hippie sensibilities. I needed salad like WHOA by day three of my vacation.
sidenote:
If you eat fries in Mexico, do they count as Mexican food?
Don't answer that.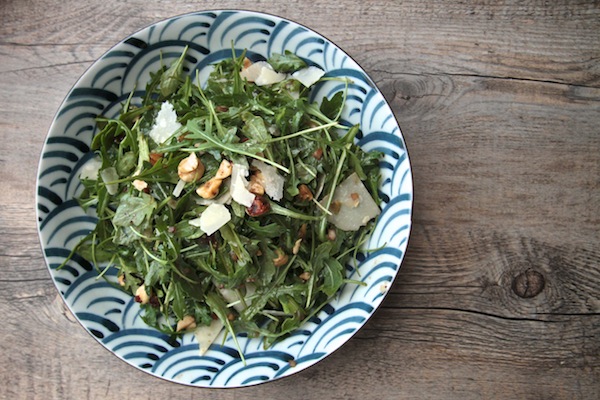 I had a salad like this at Chez Panisse last year. It's simple, delicate and yet with the hazelnuts & shaved Parmesan it's actually pretty hearty. It also includes a figgy balsamic that helps balance out the peppery bite of the arugula. Have you tried fig jam in a salad dressing? You should.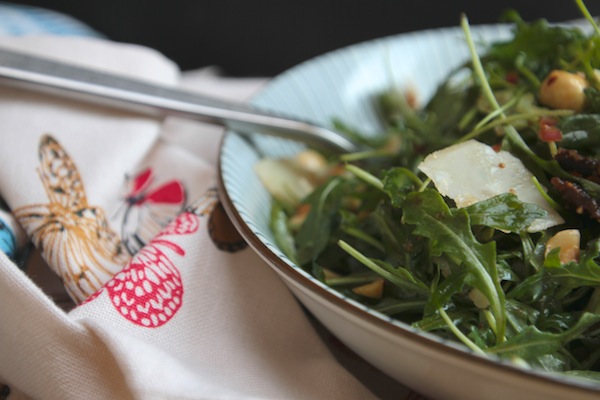 A salad like this gets me right back on track with my taste buds.
Tacos? I think I'll have to wait a few days.
And we're off!
Let's make the dressing first.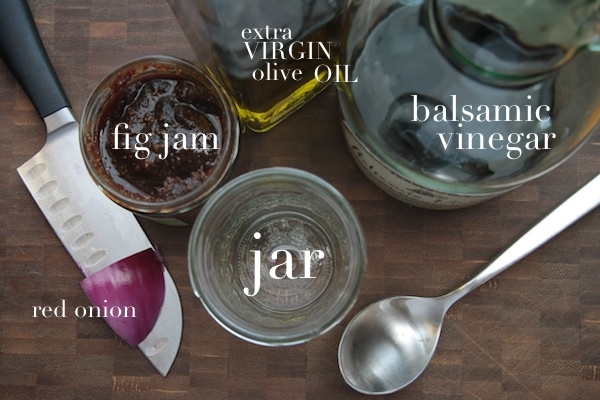 What goes in the dressing? A few bits of chopped red onion. Adds a subtle kick. Rounds out the sweetness of the figs.
If you have a shallot, use a shallot. I have been known to forget that shallots exist.
Figs! That's right. I use a fig jam for this dressing. It's a good cheat into the world of fig. Two spoonfuls and you have a nice figgy base for your dressing.
Mix the ingredients in a jar. Put the lid on the jar and we have instant dressing.
You might even be able to find a fig balsamic. Can you imagine how meta that salad dressing would be?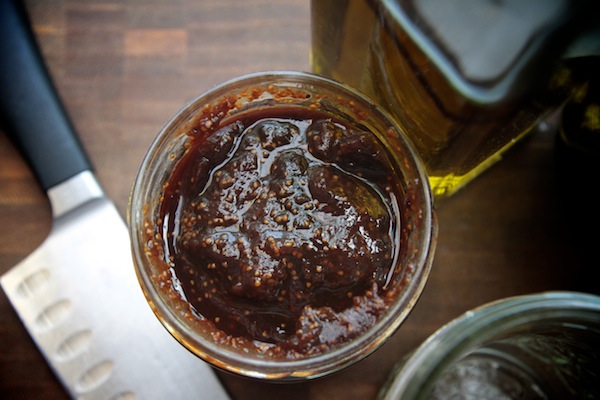 Hazelnuts! Hello! We need to toast you. Let's get those skins off of you and enhance your flavor.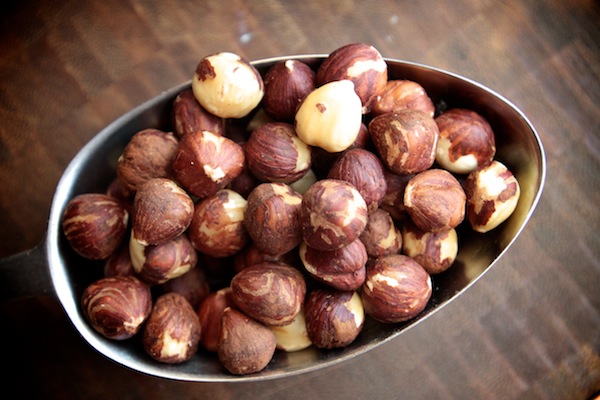 After roasting in the oven at 350F for about 5-8 minutes, they're ready to get covered in a towel.
We're gonna slightly steam them so we can brush the skins off. It's alchemy! Rub the hazelnuts back & forth and voila! Skins come right now. I totally used a paper towel for this. I know I just told you towel…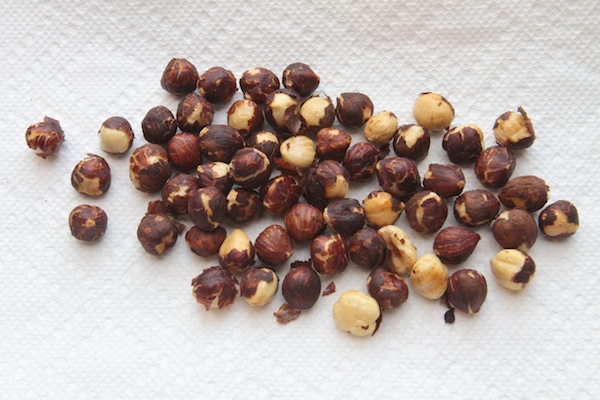 Parmesan is another main ingredient in this salad. I adore getting bites of salad with shaved cheese.
It's both creamy and salty.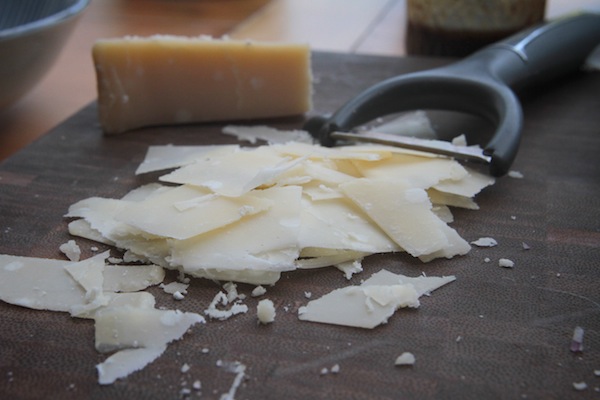 Now we chop up the nuts.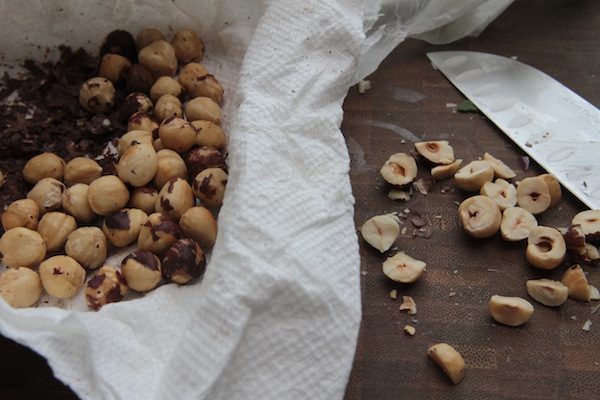 And let's get our ingredients together.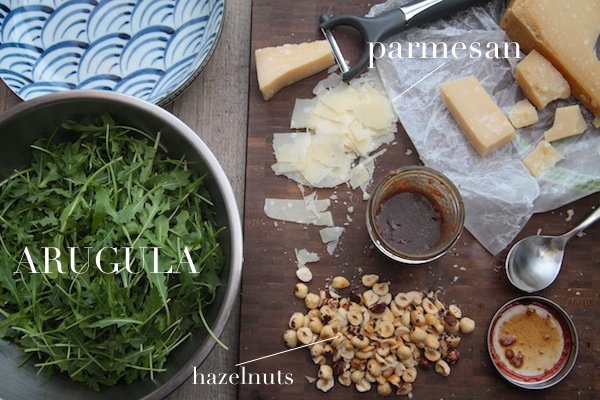 Put the hazelnuts and arugula in a large salad bowl. Pour the dressing on top.
Stir it up.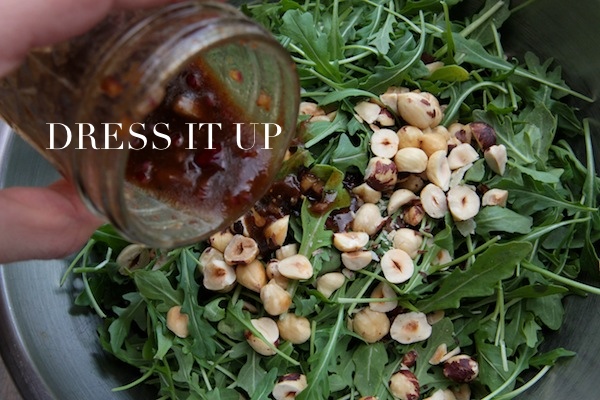 Gently fold in the shaved Parmesan.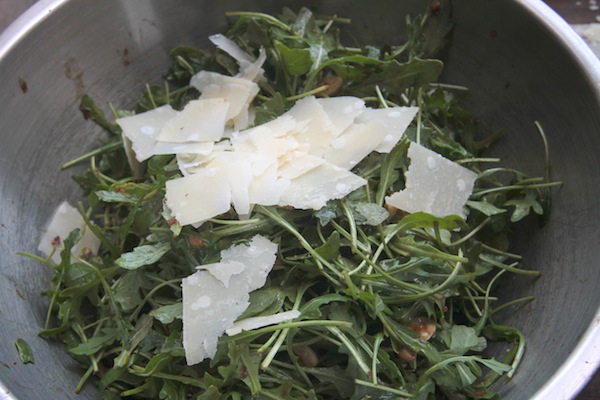 Now THAT'S a SALAD.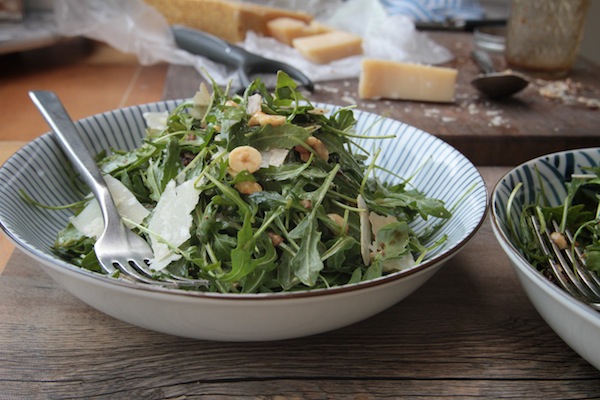 This is the type of salad I crave when I crave salad.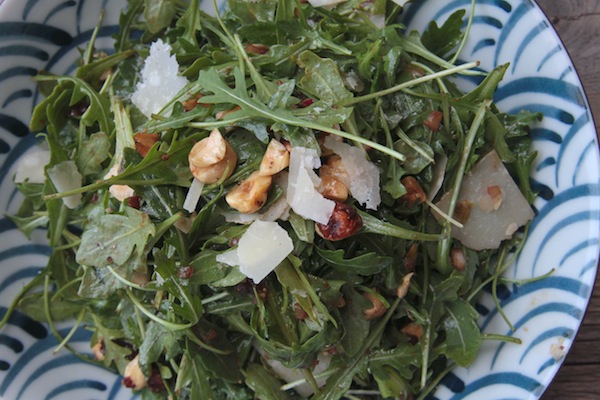 All of my favorite flavors combined!

Arugula Hazelnut Salad w/ Fig Balsamic

serves 2

4 tablespoons extra virgin olive oil
2 tablespoons balsamic vinegar
1 heaping tablespoon fig jam
2 tablespoons red onion minced
salt & pepper
5 oz. (about 6 cups) arugula
1/4 cup roasted hazelnuts & chopped
1/4 cup shaved Parmegiano Reggiano cheese

In a small jar mix olive oil, balsamic vinegar, fig jam and red onion. Season dressing with salt & pepper. Lid jar and shake until dressing is well incorporated. In a large bowl, toss the arugula and hazelnuts with the dressing. Add the shaved Parmesan, lightly toss and serve in two large bowls.