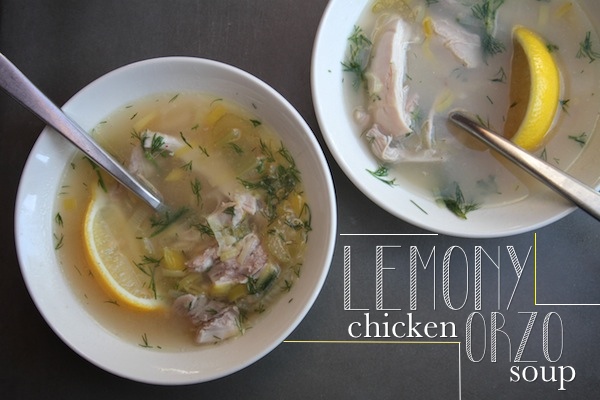 We woke up yesterday morning without power. It was a bright sunny morning here in California and it seemed a little silly to not have power. In my life, power outages are usually associated with massive storms or some planned street work. It's always a reminder how frequent I take power for granted. My brain expects the light to go on when I turn on the switch, and yesterday I got a rude awakening when I went to do dishes and the garbage disposal didn't work… I had a bunch of mushrooms & strawberries in there from the night before. Oof.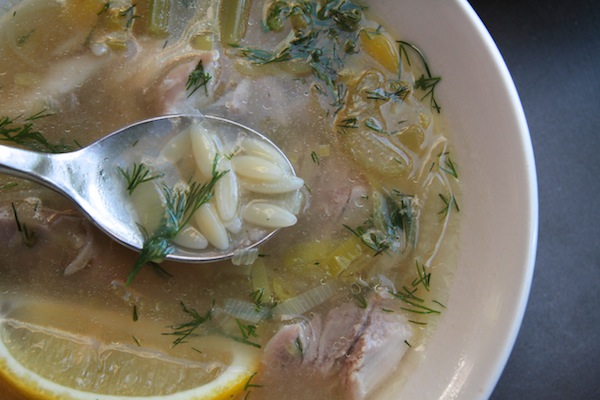 Since I was banned from oven usage, I decided to turn the stove on and make soup. This Lemony Chicken & Orzo Soup from the latest Bon Appetit magazine is perfect for the weather we're having here in the Bay Area. We're having the kind of weather that requires a light sweater and if the sun is just right, a little skin will make an appearance. It's the type of weather that makes you want a light soup to take the chill off the cool breeze. This soup will do just that. It's simple ingredients come together for a light/vibrant flavor combination. Lemon + Dill are flavor powerhouses!  It's what I'm taking to work this week for lunch.
And we're off!
Ingredient gathering.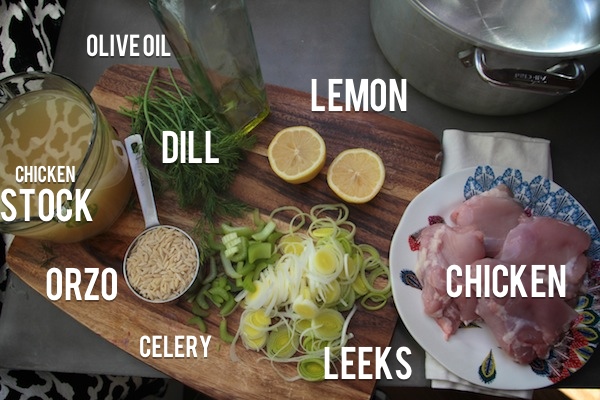 Olive oil, celery & leeks go into a pot. Cook until they soften.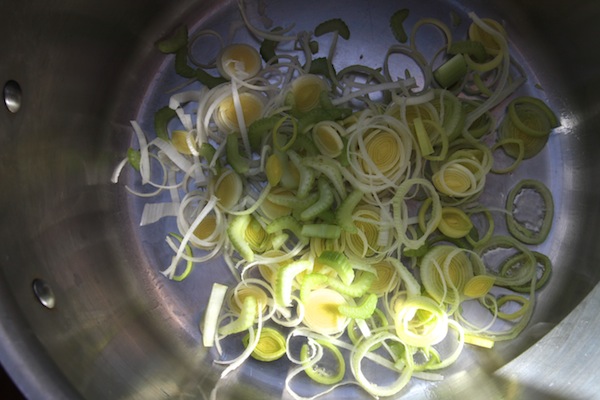 Now add the chicken stock.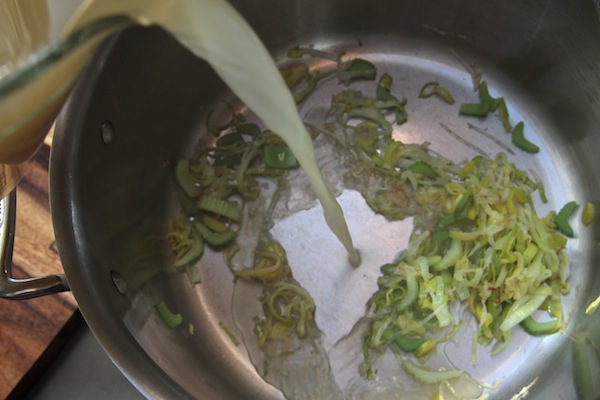 And nestle the chicken thighs into the liquid. Cook!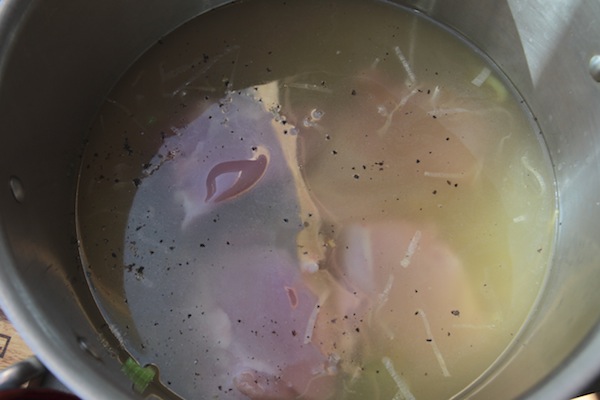 Pull the chicken out and let it cool before shredding.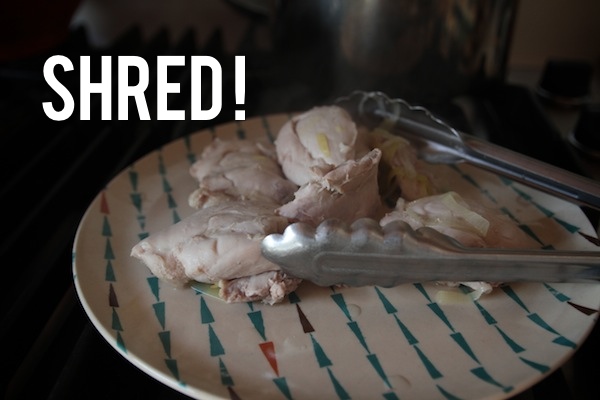 Now we pour the orzo in.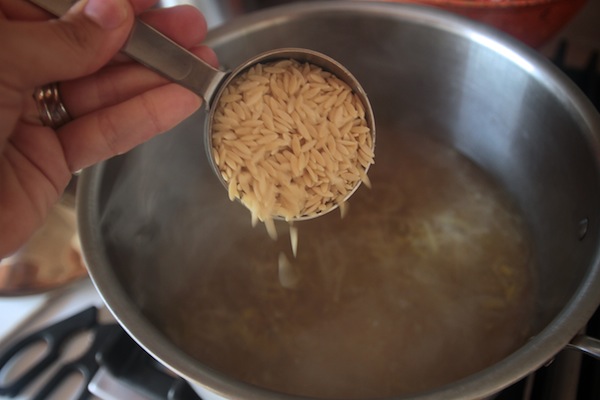 Shred the chicken while the orzo cooks.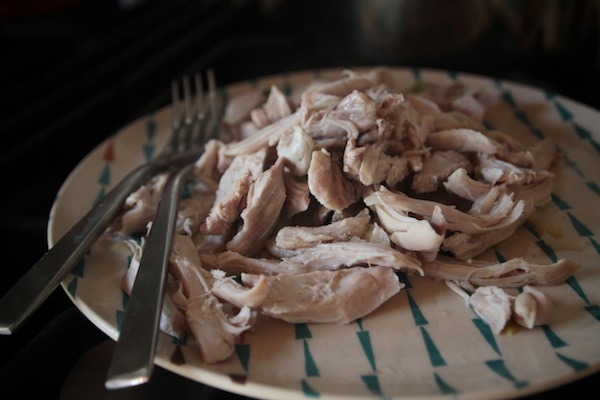 Return the chicken to the soup.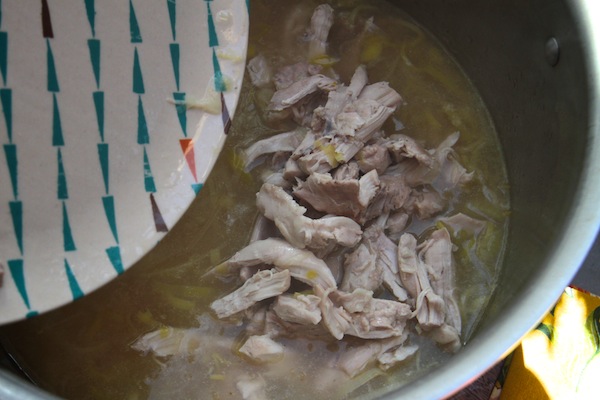 Add in the dill and stir.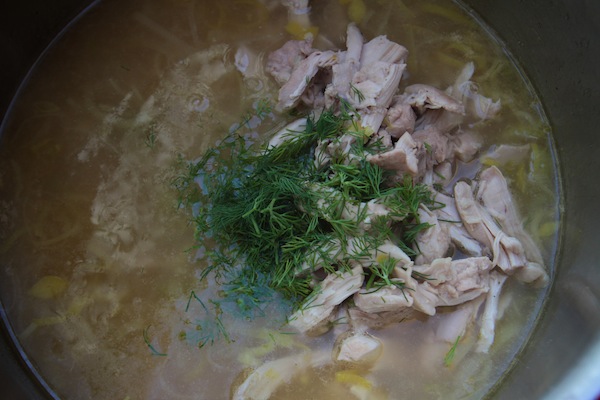 Soup is ready! Now squeeze a little lemon in it. A little goes a long way.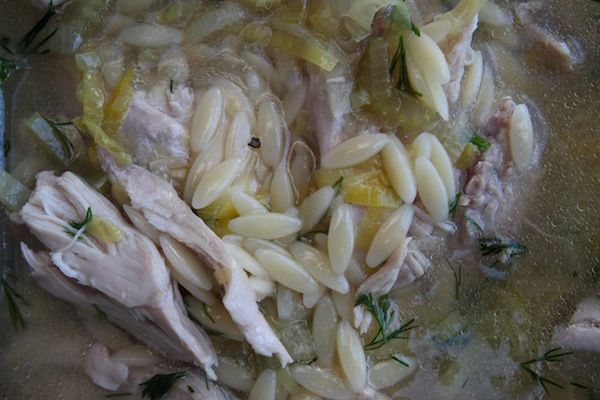 I know what I'm eating for dinner tonight!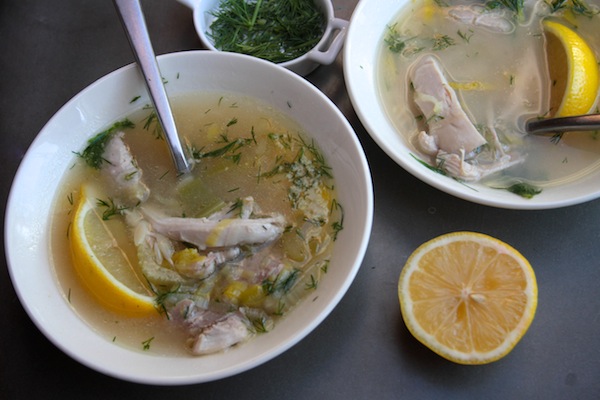 It's a great/light soup for when you're looking to get the chill off a breezy spring day.
Lemony Chicken & Orzo Soup

makes 4 servings
recipe from Bon Appetit Magazine

1 tablespoon olive oil
1 medium leek, white and pale-green parts only, sliced crosswise 1/2-inch thick
1 celery stalk, sliced crosswise 1/2-inch thick
12 ounces skinless, boneless chicken thighs
6 cups chicken broth
Kosher salt, freshly ground pepper
1/2 cup orzo
1/4 cup chopped fresh dill
lemon halves (for serving)

Heat oil in a large heavy pot over medium heat. Add leek and celery and cook, stirring often, until vegetables are soft, 5-8 minutes. Add chicken and broth; season with salt & pepper. Bring to a boil, cover, reduce heat, and simmer until chicken is cooked through, 15-20 minutes. Transfer chicken to a plate. Let cool, then shred chicken into bit-size pieces.

Meanwhile, return broth to a boil. Add orzo and cook until al dente, 8-10 minutes. Remove pot from heat. Stir in chicken and dill. Serve with lemon halves for squeezing over.