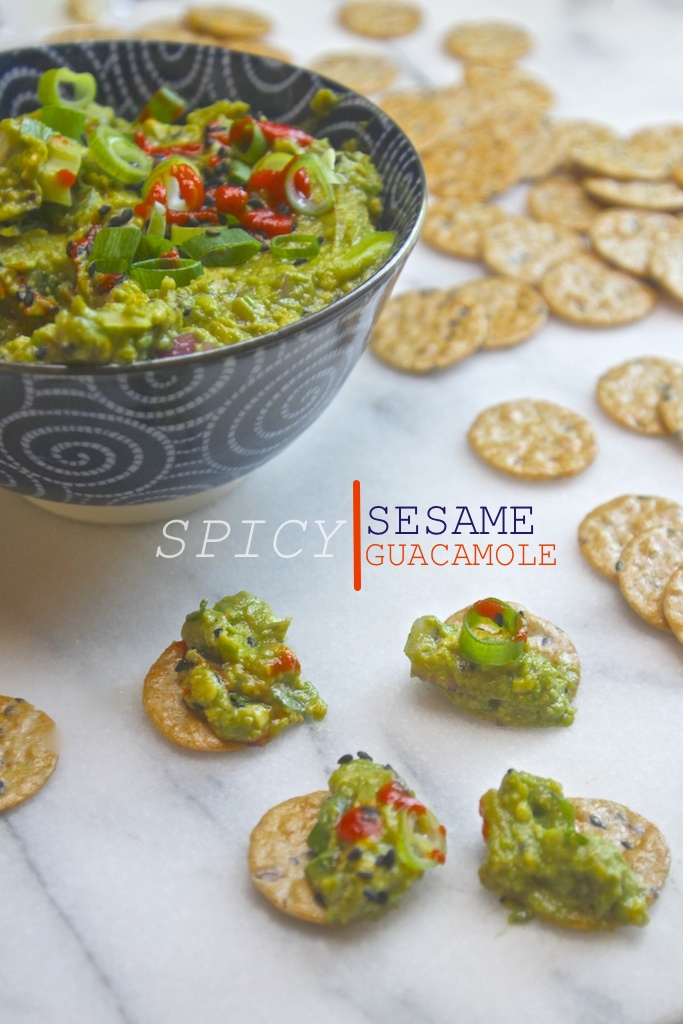 It's kinda crazy that Cinco de Mayo and the Kentucky Derby fall on the same weekend. I feel torn because I really WANT to wear a big hat and drink mint juleps but my heart of hearts tells me that I MUST go all out and celebrate Cinco de Mayo. Can I just wear a sombrero, eat guacamole, scarf down coconut tres leche cake, sip on cilantro limeade in between sips of juleps all while betting on a horse named Split Personality. No?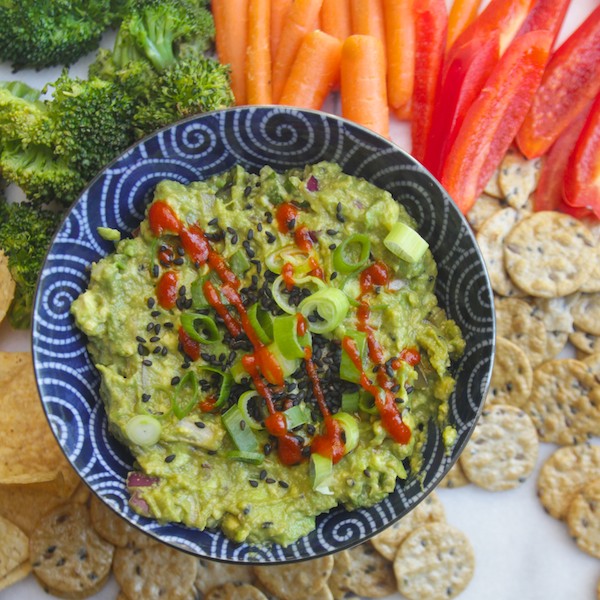 Maybe I'll just watch the Kentucky Derby highlights with a decorative headband and eat a gigantic bowl of this Spicy Sesame Guacamole with sesame crackers.
Actually… that doesn't sound half bad…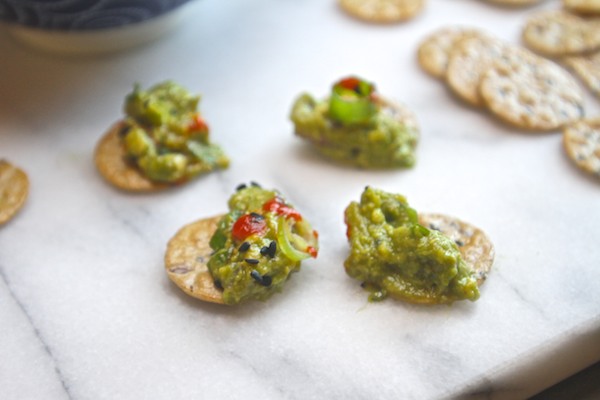 In my Vitamix giveaway, I asked you what your favorite dip was and SOOOO many of you said guacamole. You're my kind of people. Did you know that Casey doesn't like guacamole?! He's generally not a fan of avocado (WHAT!). So, when I make guacamole, I end up eating most (if not all) of it. I found myself in quite a predicament this week when I went to clean up my kitchen and had way too many avocados that were in full on RIPE mode. I swear I thought I paced it so I would have a few days to dip into my stash. I made a batch of chocolate pudding from Sidesaddle Kitchen (love that site & that recipe!!) and then dipped right into Absolutely Avocados by my avocado guru friend Gaby to make a guac that might appease my husband. This guacamole is a real winner. I love the Asian vibe and SURPRISE…so did Casey. I bet it would be super tasty with a fried wontons & Ahi Tuna Poke. I served mine with chopped vegetables and sesame seed crackers. Totally not Mexican and definitely doesn't fall into the Derby food category, but who cares. It's just good eats for you guacamole lovers.
And we're off!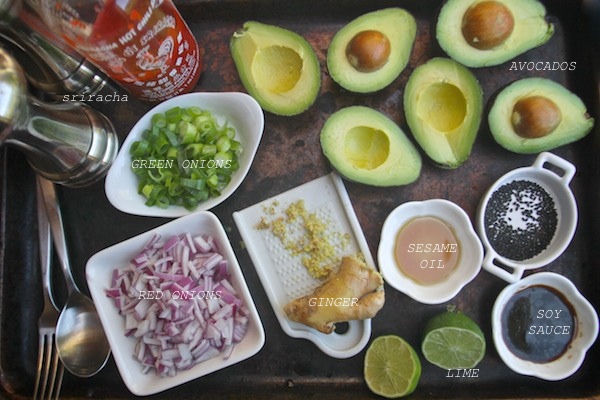 First we scoop the avocados out into a bowl.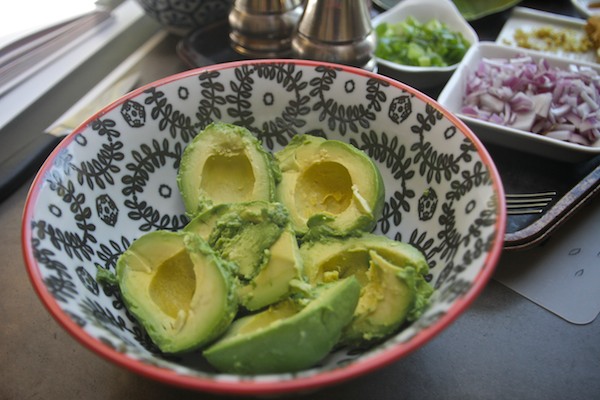 All the ingredients go in and we mash with a fork! Make sure you leave some nice chunks in there.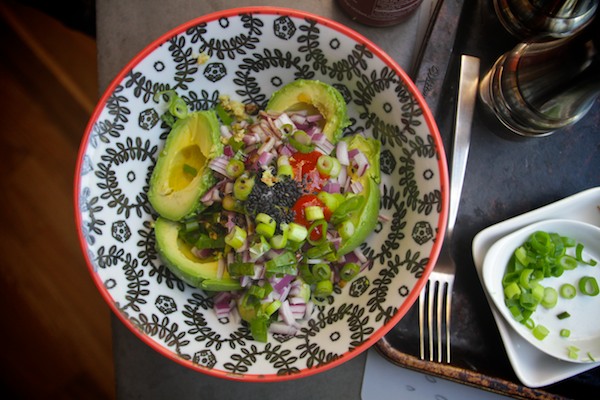 Instant guacamole. But it looks a little bit naked, no?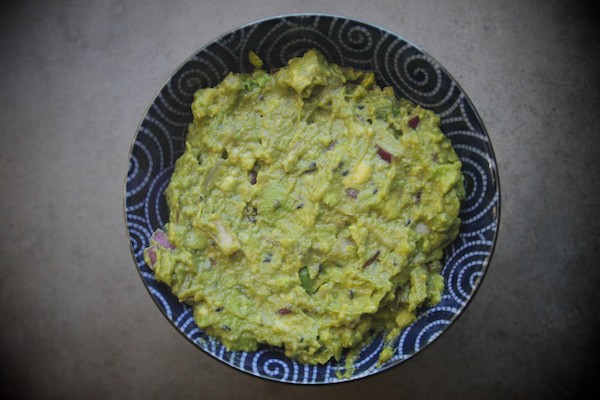 Sprinkle black sesame seeds on top. Add a little drizzle of sriracha and finish with a few green onion slices.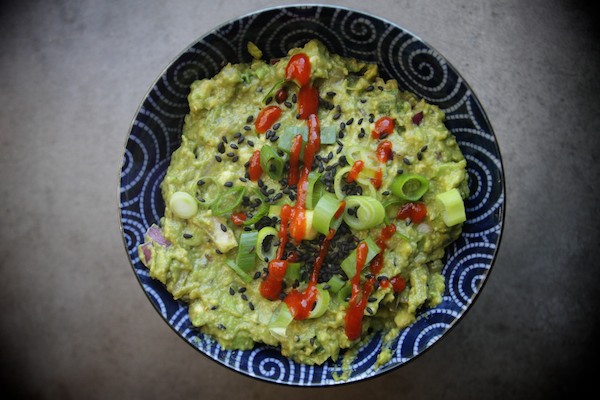 DIP!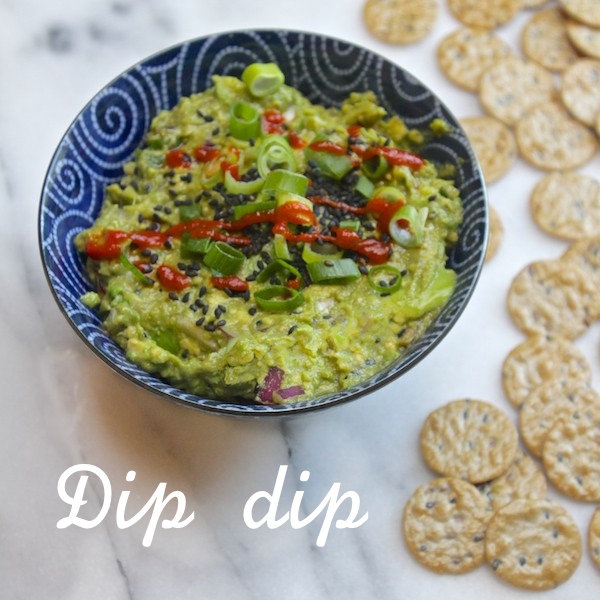 Go on. Get in there.
Spicy Sesame Guacamole

serves 4

recipe slightly adapted from Absolutely Avocados

3 Hass avocados
1/3 cup chopped red onion
1/4 cup sliced scallions (white and light green parts only)
1 tablespoon fresh lime juice
2 teaspoons Sriracha (more if you like it spicy)
1 1/2 teaspoons soy sauce
1 teaspoon toasted sesame oil
1 teaspoon grated fresh ginger
1 1/2 teaspoons black sesame seeds
coarse salt and freshly cracked pepper, to taste
sesame rice crackers, for serving

Cut each avocado in half lengthwise. Remove the pit from the avocado and discard. Remove the avocado from the skin, and place flesh in a bowl.

Add the red onion, scallions, lime juice, sriracha, soy sauce, ginger, 1 teaspoon of the sesame seeds, and the sesame oil. Taste to add salt and pepper if desired. Sprinkle with the remaining 1/2 teaspoon sesame seeds, a few chopped scallions and a light drizzle of sriracha. Serve immediately with sesame rice crackers.