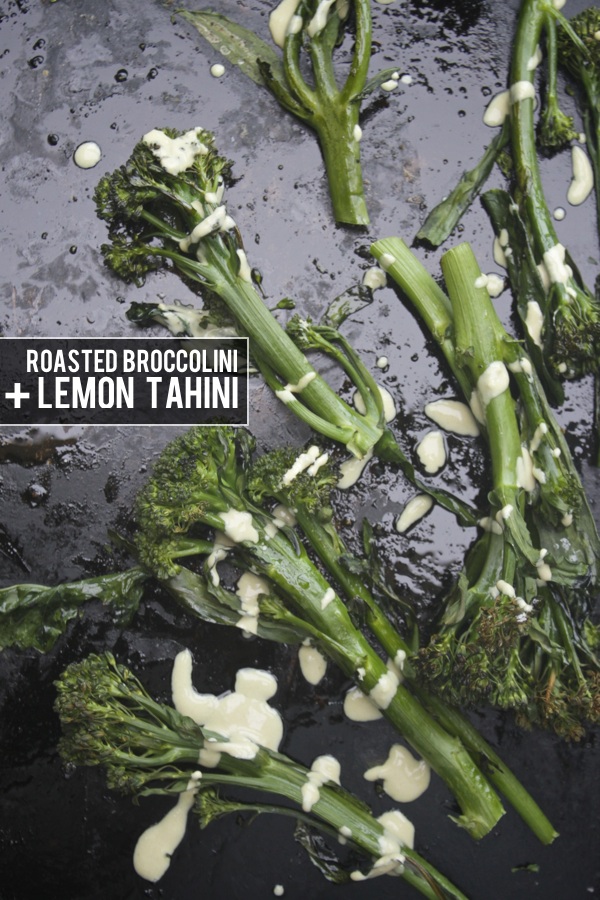 After a weekend of croissants, cheese plates, Easter candy (why are Cadbury Eggs so GOOD?), strawberry rhubarb pie, ham & egg breakfast sandwiches, hot dogs, tater tots and GIN… this is what I need to eat for dinner tonight.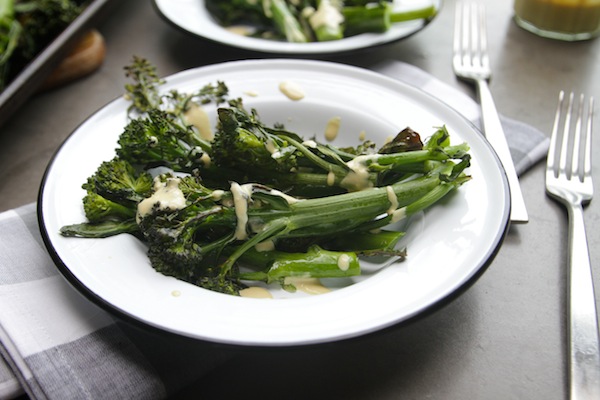 Perhaps you are in the same boat. No worries. It's cool. We can hit RESET and get this eating thing back on track. I made you this roasted broccolini recipe with the Lemon Tahini Dressing from the The Oh She Glows Cookbook.  (If you're looking for a cookbook to inspire you to eat healthy, THIS IS IT! 100 Vegan Recipes!)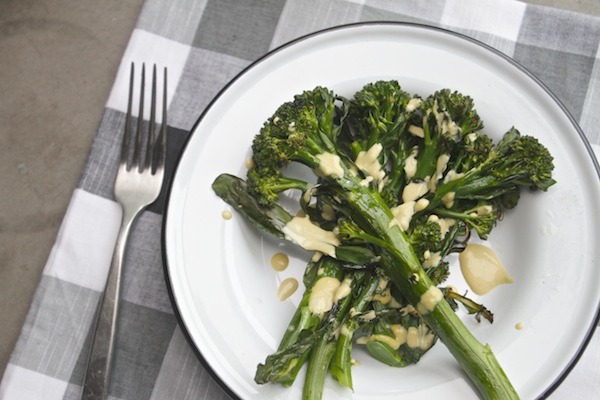 The broccolini has a crunchy roast bite. The lemon tahini dressing? I want to top in on EVERYTHING. It's tangy and creamy. You're gonna love the tahini up in there. It's got a hummus vibe but with sesame oil. Have this for dinner so we can back to raiding my kids Easter basket…
And we're off. We start with the dressing.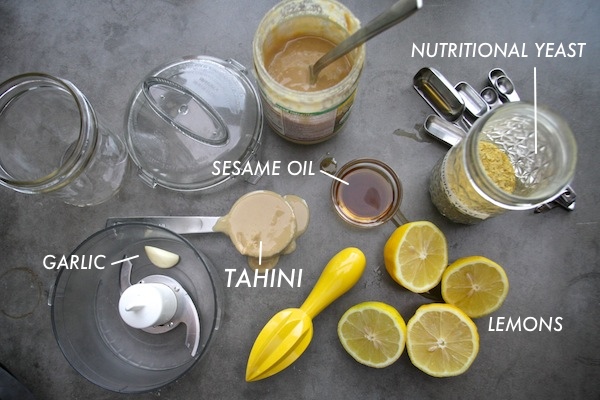 First mince the garlic in a mini food processor Mini Food Processor. Then we add the rest of the ingredients.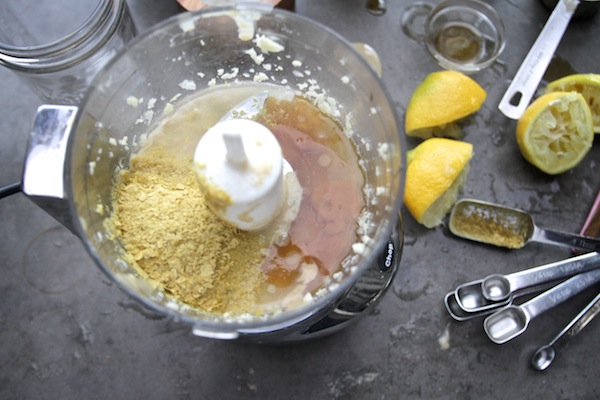 Look at how creamy it is! If you find it too thick, add a little more water to thin it out.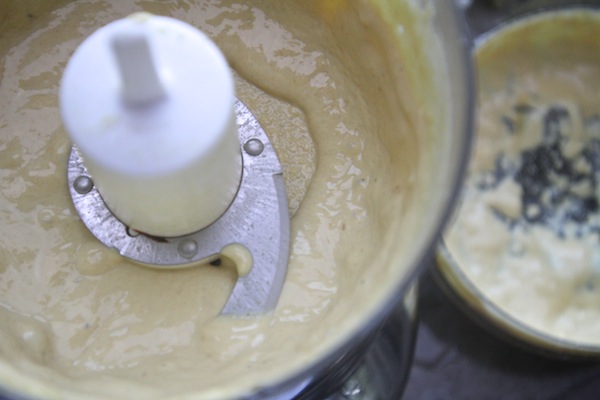 And we transfer. You could stop here and just dip vegetables in it. Glorious.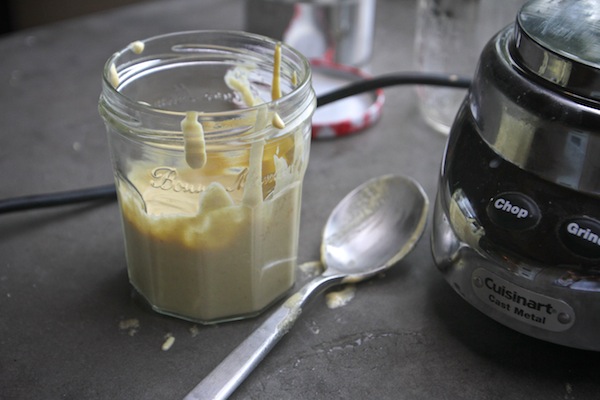 Let's use this lemon tahini dressing!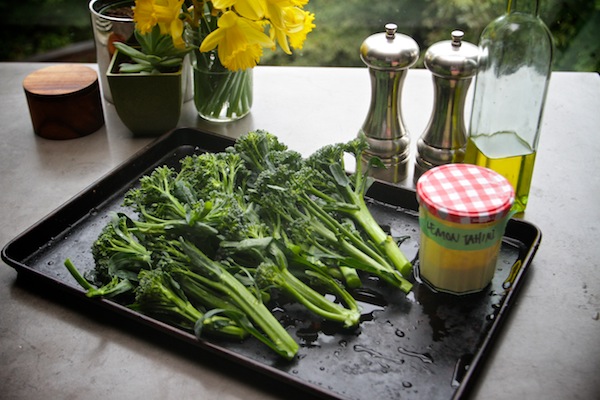 Transfer the broccolini to a baking sheet. Toss with olive oil and season with salt & pepper.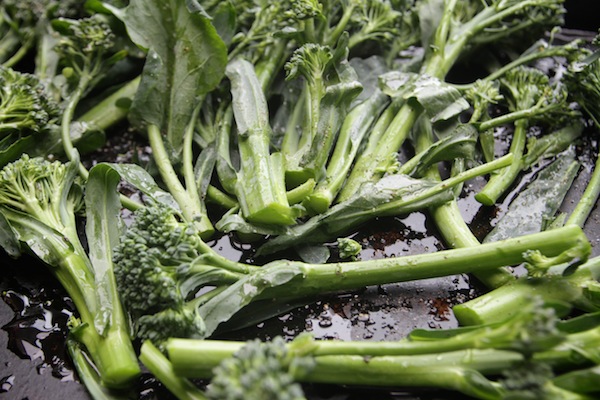 ROAST. Turn half way and continue to roast.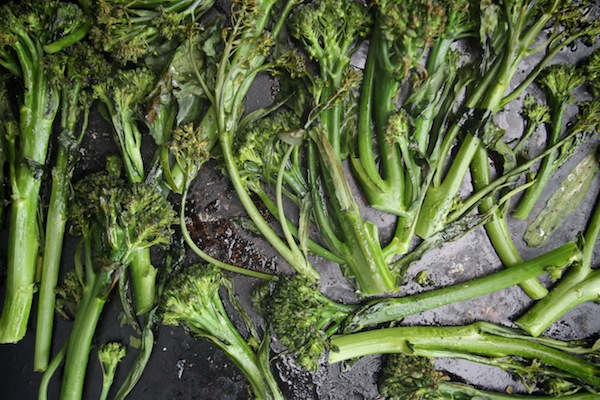 I love how the edges get crispy.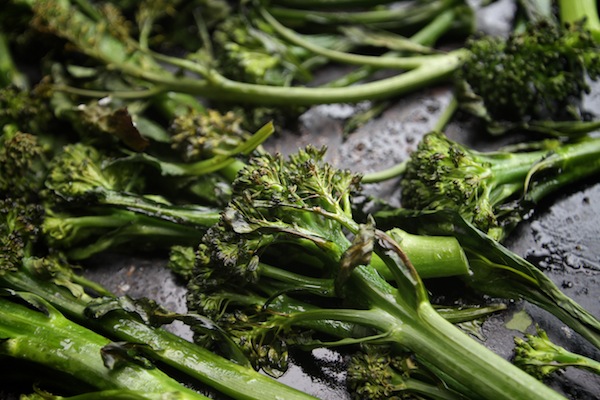 Let's top with the dressing. Drizzle some on top of the broccolini with a fork.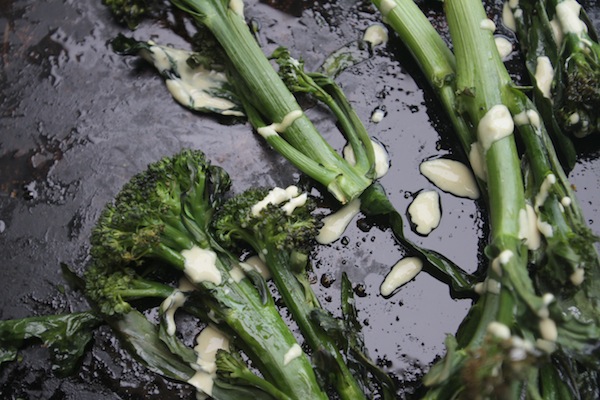 Dinner is served.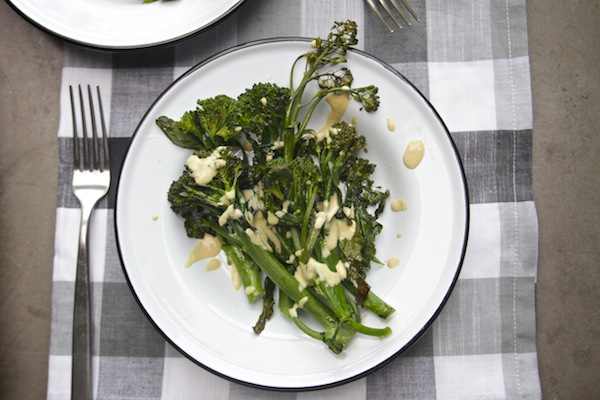 It's great cold the next day. Here's to health!
Broccolini with Lemon Tahini Dressing

serves 2-4

1 pound broccolini, washed & trimmed
extra virgin olive oil
sea salt & fresh cracked pepper
lemon tahini dressing (recipe below)

Preheat oven to 425F.  Transfer broccolini to a baking sheet. Toss with a few glugs of olive oil. Season with salt & pepper and roast for 10-15 minutes, making sure to toss at the half way mark. Broccolini should be tender but still maintain a little crunch. Drizzle hot broccolini with lemon tahini dressing and serve immediately.

lemon tahini dressing

1 large clove garlic
1/4 cup tahini
1/4 cup fresh lemon juice
3 tablespoons nutritional yeast
2 tablespoons sesame oil
1 to 2 tablespoons water
1/4 teaspoon sea salt, or to taste

In a food processor, pulse the garlic to mince it. Add the tahini, lemon juice, nutritional yeast, oil, water, salt and process until smooth. If dressing is too thick, thin out with a tablespoon or two of water or oil.