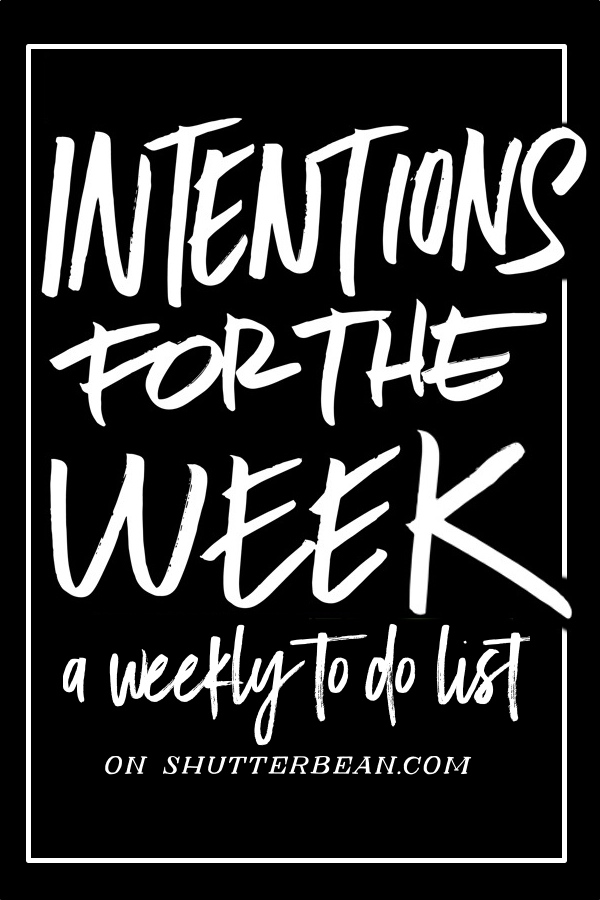 Happy Monday!!
We had a pretty busy weekend with company and basketball!  Made a quick cheeseboard, garlic rolls (from pizza dough in the fridge), Mom's green salad and baked pasta.
We still have some wine glasses to clean up! Oof.
Yesterday I got my head in the game by doing #shutterbeanmealprep!
This is what I have in my fridge to work from!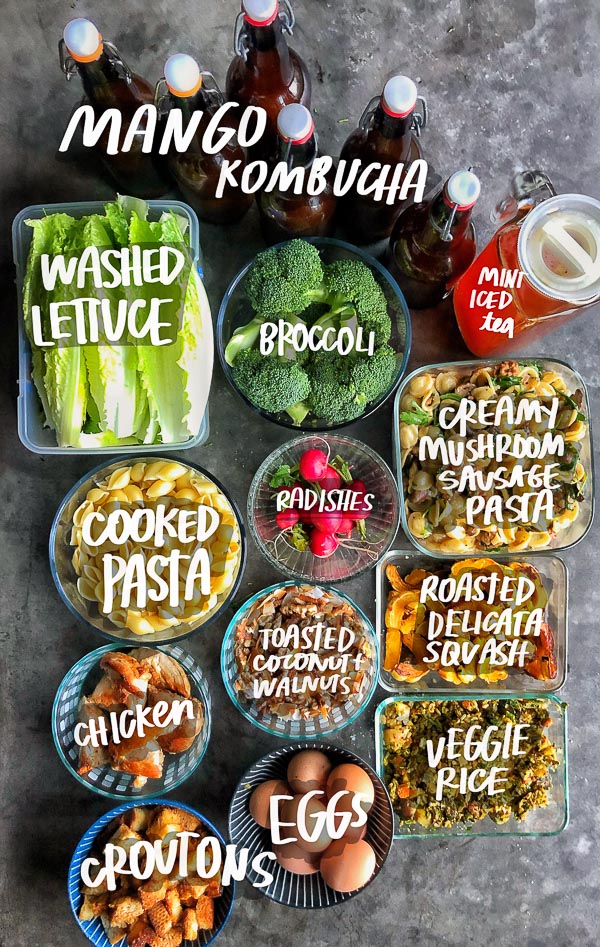 Meal Prep this week includes:
Sausage pasta (recipe soon)
veggie rice (made from leftover roasted vegetables)
croutons (from old bread)
cooked chicken (for salads)
cooked pasta (for lunches)
broccoli + radishes for snacking
hard boiled eggs in the Instant Pot
This week my Dad is having surgery (send good thoughts!) and so my brother & I will be making sure he heals OK and  is comfortable.
Besides that, here are my Intentions for the week!
Intentions for the Week
intentions for the year post
have a date with my calendar
finish laundry
track food in my food journal
post new recipe
work in my sketchbook
return chair to Target
prep for conference call
trip to post office
listen to a podcast or two
make food for Dad
keep tracking steps with my Fitbit One
keep office clean
research Italy trip
passport paperwork
get exercise/stretch
brainstorm with Tammi
get ready for more food journals arriving
bookkeeping/send invoice
vacuum stairs thoroughly (so much glitter!)
vacuum car
make something from Alton Brown's Everyday Cook 
lego table
make dentist appointment
drop off a bag of old clothes at Salvation Army
Last Week's Intentions:
finish laundry
find a home for our lego table
take down Christmas tree/holiday decor
get some exercise
share my 2018 sketchbook
grocery shop
drop off donations
volunteer at school
make doctor + dentist appointments
write down my Intentions for the Year/share
breakdown cardboard boxes
make a new recipe for the blog
catch up on emails
catch up on social media
send out thank you notes
get office organized/straightened for another round of food journal shipping
bookkeeping work/ send out invoices
continue writing down what I eat in my food journal! 7 days so far!
make time for art with Cooper
make more family dinners
clean up house for company this weekend
drink enough water
Mantra for the Week: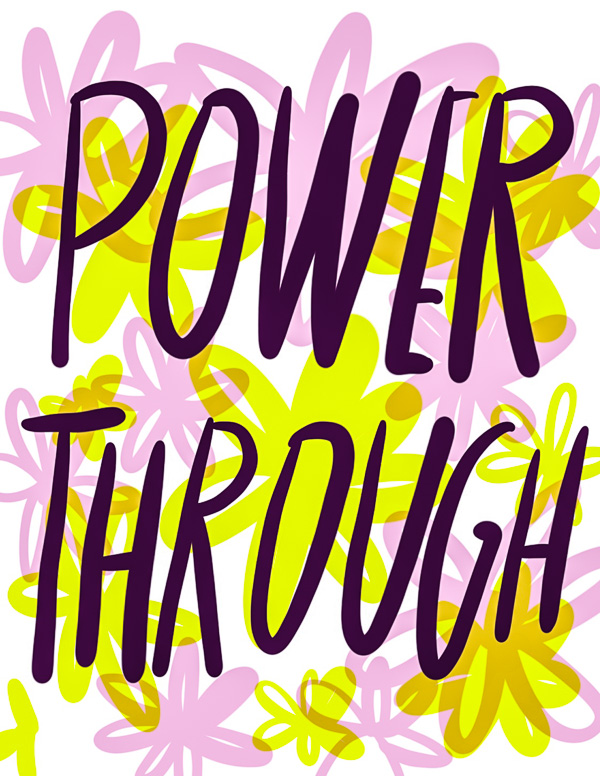 Pump Jam for the Week:
Have a great week. Don't forget to write down your Intentions for the Week! It helps keep you on track!
Sending sparkles*
Tracy