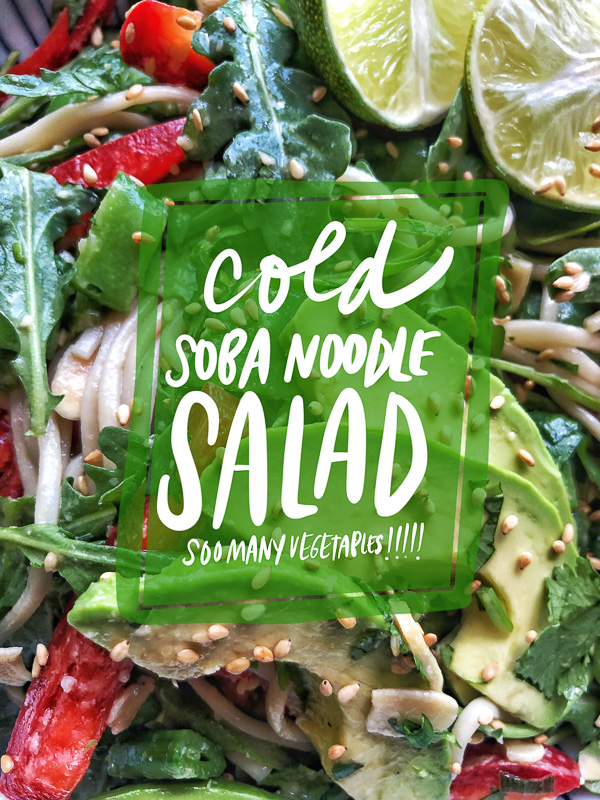 It's time to shock my body back into health. I usually do it with a Reset Button Salad but last week I was shooting & styling a recipe for One Potato and I turned their cold soba noodle salad into epic leftovers. I shared it on my Instagram stories and people asked for the recipe so I recreated it just for you.  I added fresh arugula, cilantro avocados, slivered almonds to the mixture of soba noodles, peppers, snap peas, green onions, and sesame seeds. Emphasis on the arugula and cilantro. That's what made it more salad than noodle and that's the way I like my noodle salads.
That's a lot in one bowl, huh?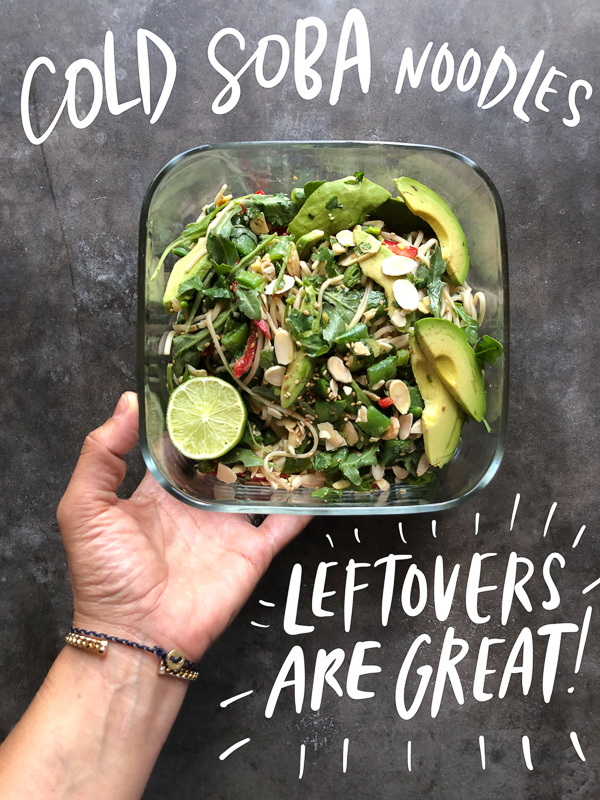 I've been eating this for lunches this week and had it for once dinner. Every time I go in for another serving, I add a splash of lime juice and some fresh avocado and whatever arugula I have left in the fridge. This is exactly what I need as we head into the Summer and I contemplate wearing a bathing suit (in public).
Ingredients are gathered. So much goodness in there. SEE??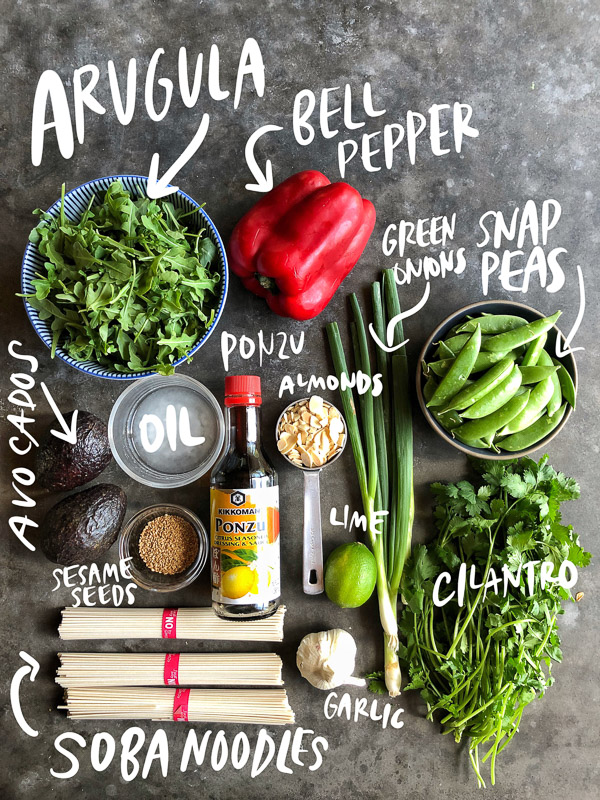 The dressing comes together real quick.
It's just a citrus ponzu 
  (my new favorite thing) with oil and garlic.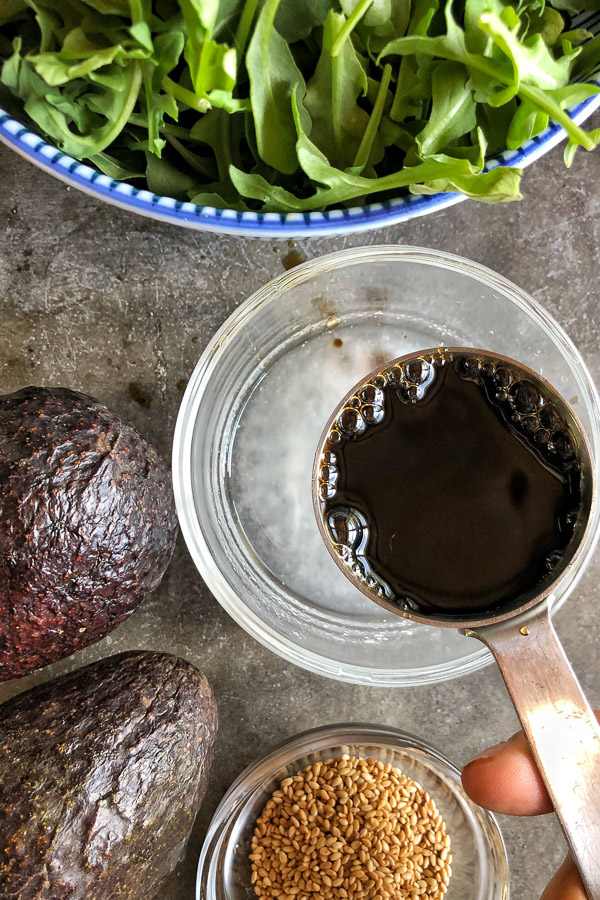 Whisked.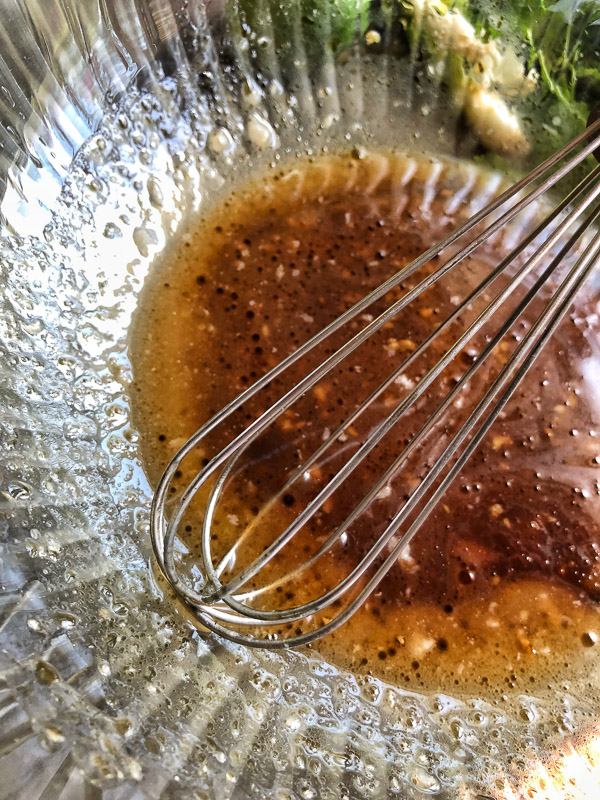 Chop therapy.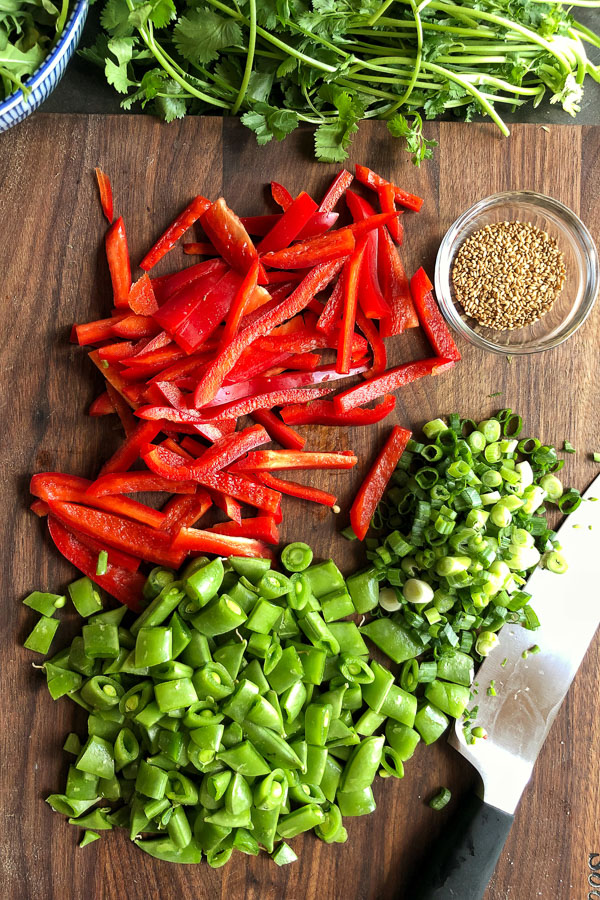 Toss the vegetables in the salad.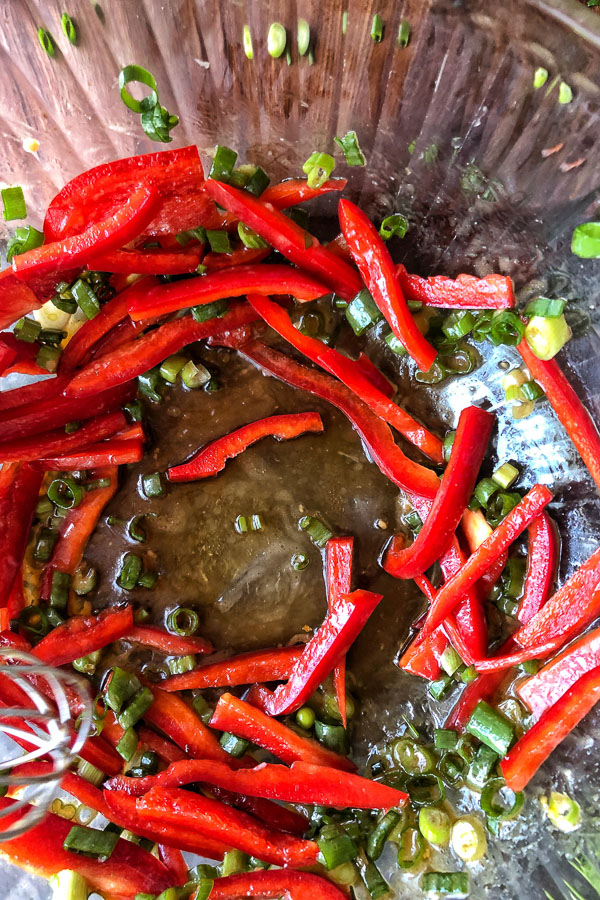 Cook the soba. Throw the snap peas in at the last minute. Just a quick bath in hot water. I do it so it takes off the bite. My husband prefers his snap peas snappy. So if you like it snappy, omit this step.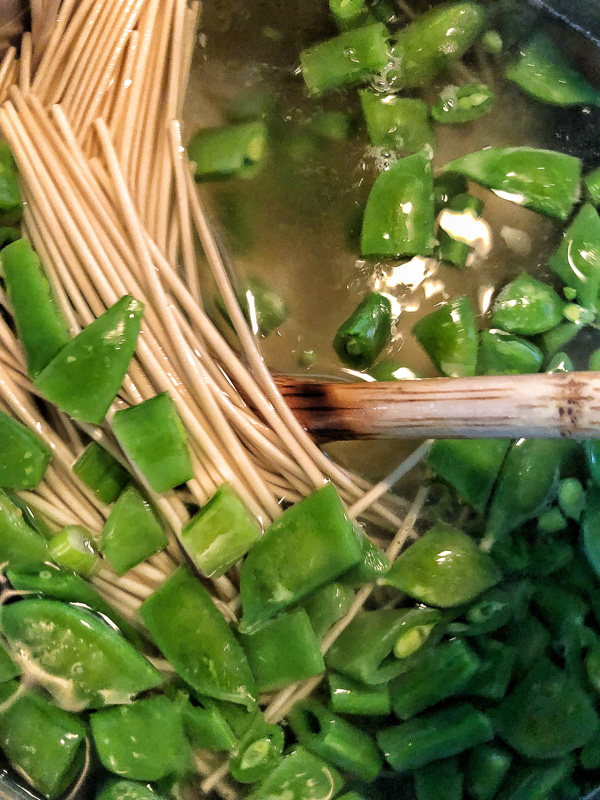 Drain noodles in cold water. Put in an ice bath to chill. Drain.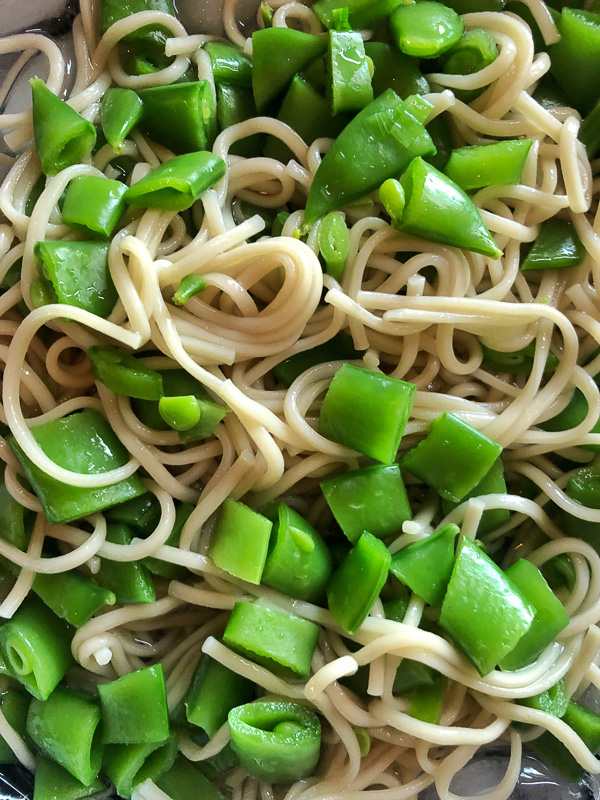 Start mixing it allll together.
Add arugula.
Add cilantro.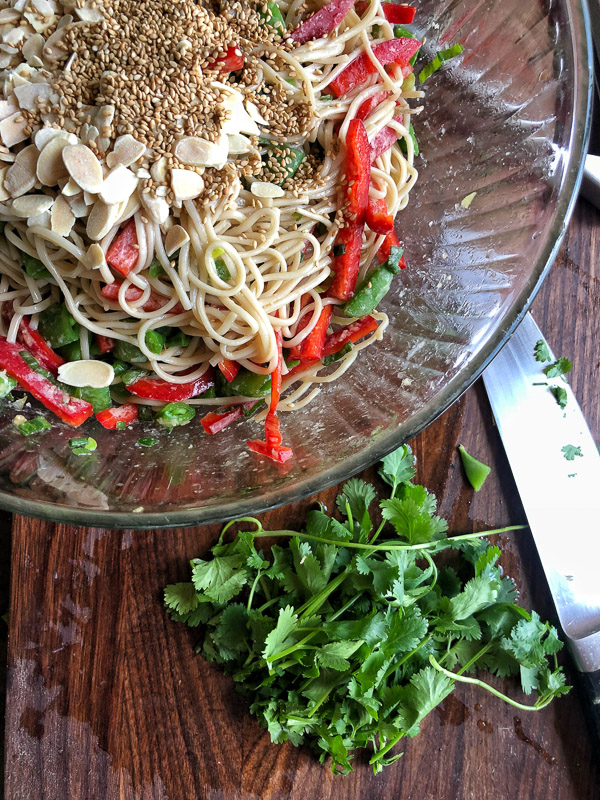 Add avocado.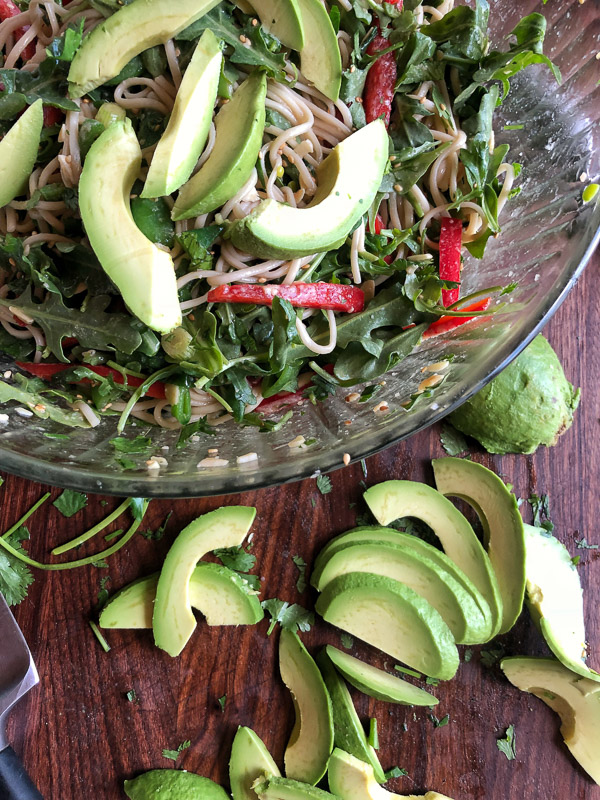 Enhance with toppers.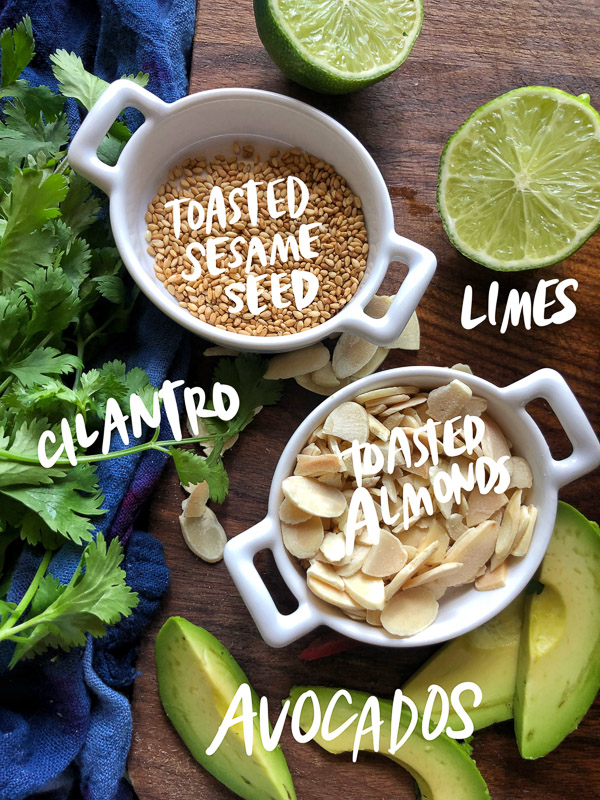 Squeeze of lime for good measure. Dig in.
I need to remember how much I love this salad and I feel like I don't know what to eat.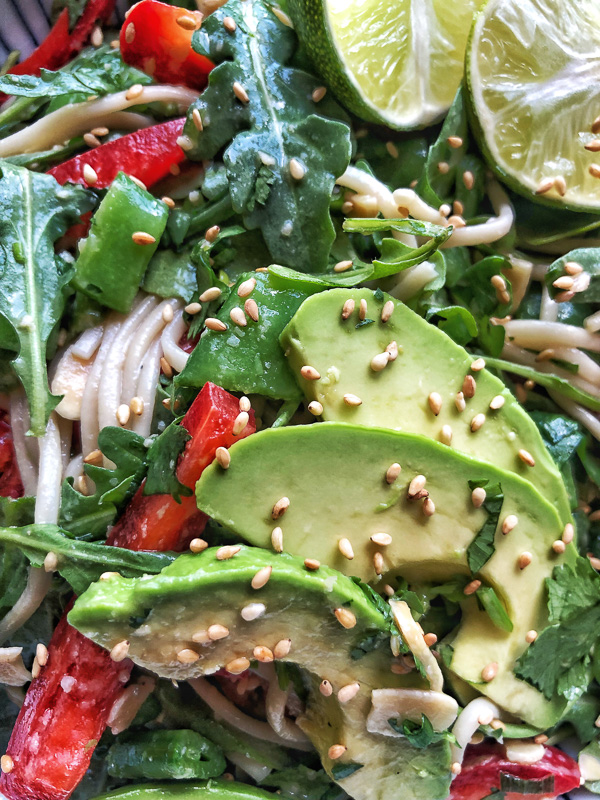 More salad than noodles.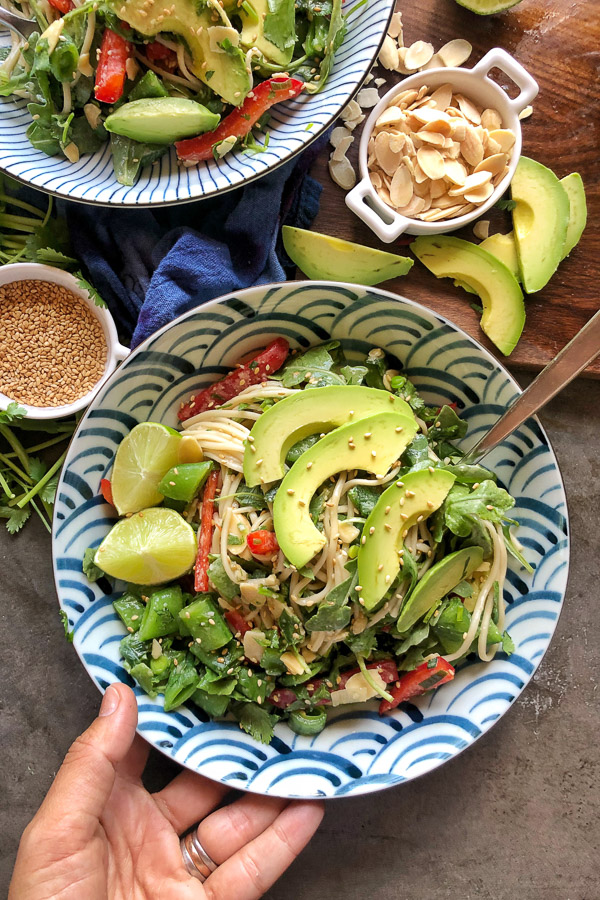 Just the way I like it.
Add hot sauce if you please!
Cold Soba Noodle Salad

serves 4

for the dressing:

1/3 cup citrus ponzu sauce
1/4 cup vegetable oil
1 clove garlic, minced
pinch kosher salt

Mix ingredients together in a large bowl and set aside.

for the salad:

8oz. soba noodles
2 cups snap peas, cut into thirds
1 red bell pepper, julienned
1/3 cup toasted slivered almonds
2 tablespoons toasted sesame seeds
2 green onions chopped, both white & green parts
3 cups arugula
1 heaping cup chopped cilantro

for serving

toasted sesame seeds
fresh lime
toasted slivered almonds
1 avocado, cut in slices, for serving

Cook the soba noodles according to the package. In the last minute of cooking time add the snap peas. Drain and rinse with cold water. Add noodles to an ice bath to chill and then drain.

Toss the red peppers and green onions in the bowl of dressing. Add the noodles, snap peas, almonds, sesame seeds, arugula and cilantro. Toss until well combined.

Serve cold with sesame seeds, fresh limes and toasted slivered almonds.