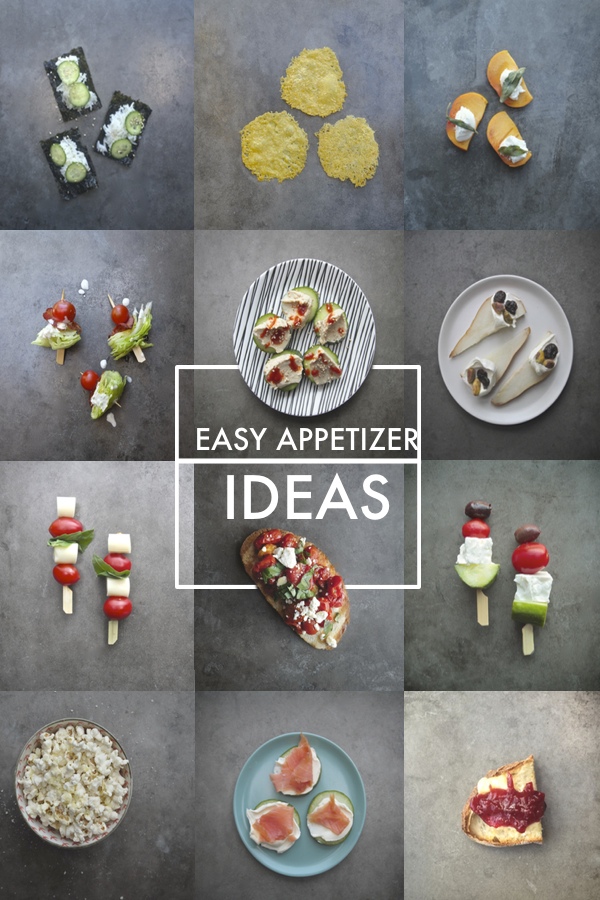 Today I'm doing something different for my Snack Series. I'm showing you all of my favorite snacks that could easily become appetizers for your upcoming holiday get-togethers. They're snacks turned Appetizers.! Snappetizers? Snacketizers? Anyways….here's a collection of Easy Appetizer Ideas for you. Own the holidays with some of these treats on your appetizer spread.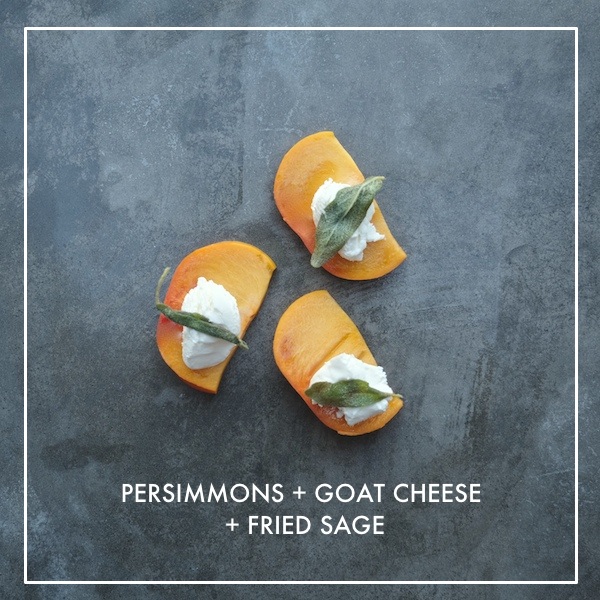 Persimmons with Goat Cheese & Fried Sage
I might serve these at Thanksgiving….if I have enough fried sage…I EAT IT ALL when I make it.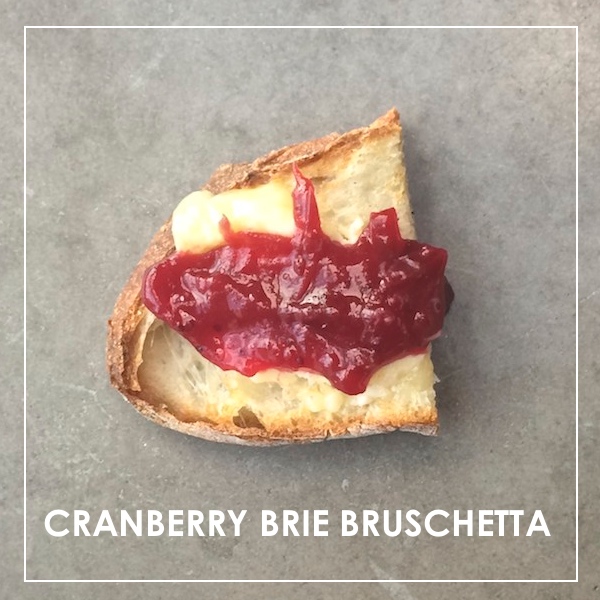 Oh gosh…think about this one. You could put little bits of turkey on top with a little fried sage to make it even fancier.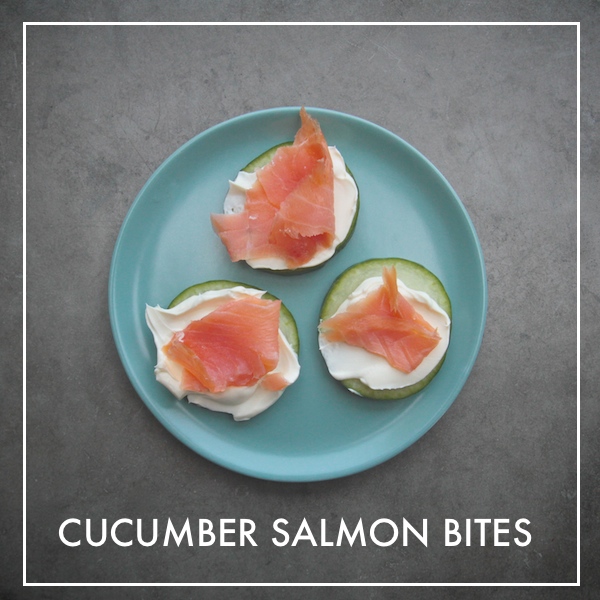 So light. So fresh. People love when appetizers have a little vegetable situation going on. When I say people, I say me. I appreciate veggies on an appetizer tray. You gotta balance out all the puff pastry, ya know?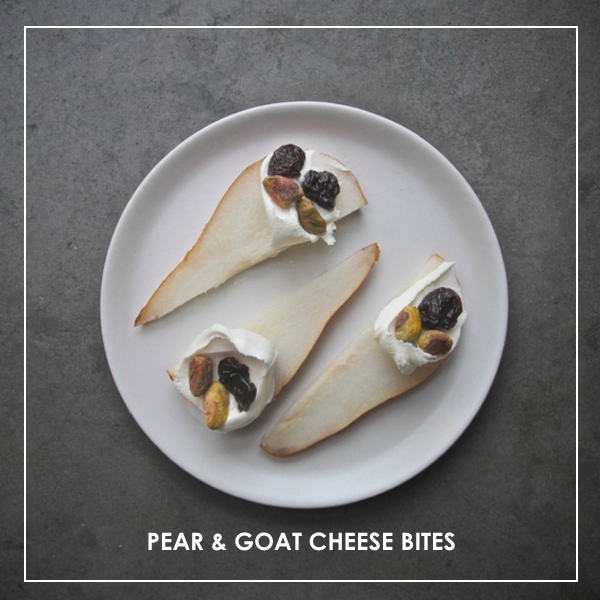 Little bites are perfect thing to "pear" with wine. See what I did there? Ugh. Next!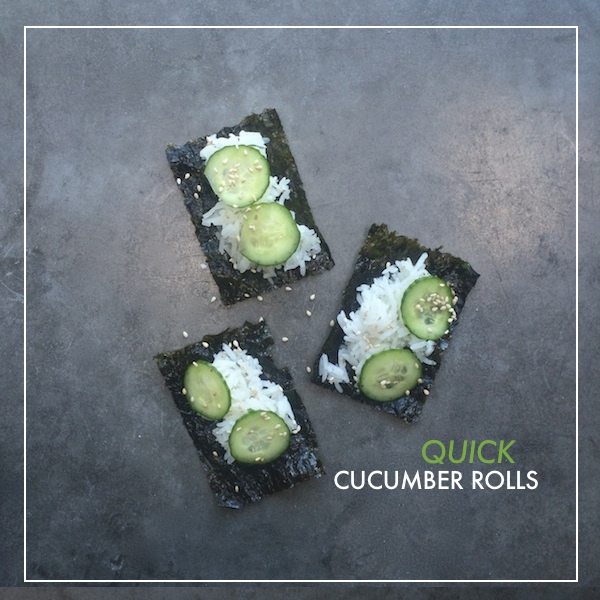 I'm putting these on your radar. If you have some leftover rice, make little sushi rolls!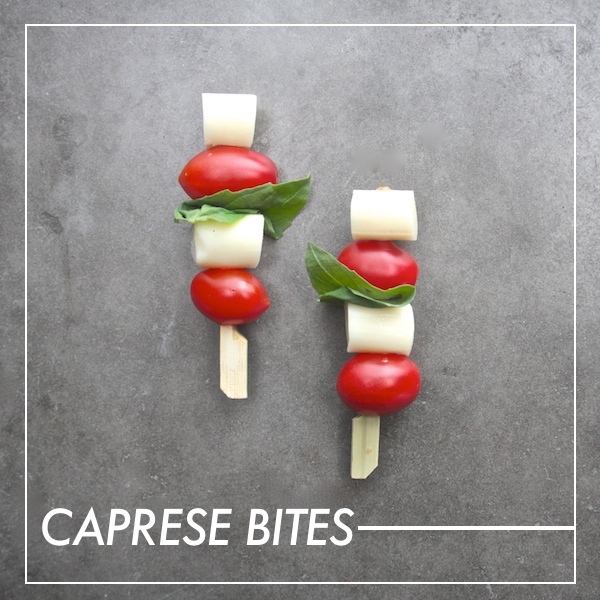 Pretty pretty bites. Look at those colors. Leave a little bowl out so people can put their used sticks somewhere. You don't want to find one in your bathroom or one in your planter…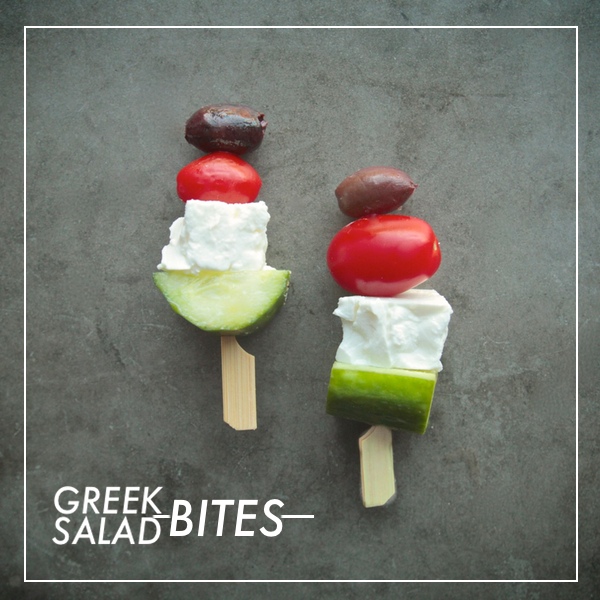 Here's a Greek version of the Caprese bites above. MMMM feta.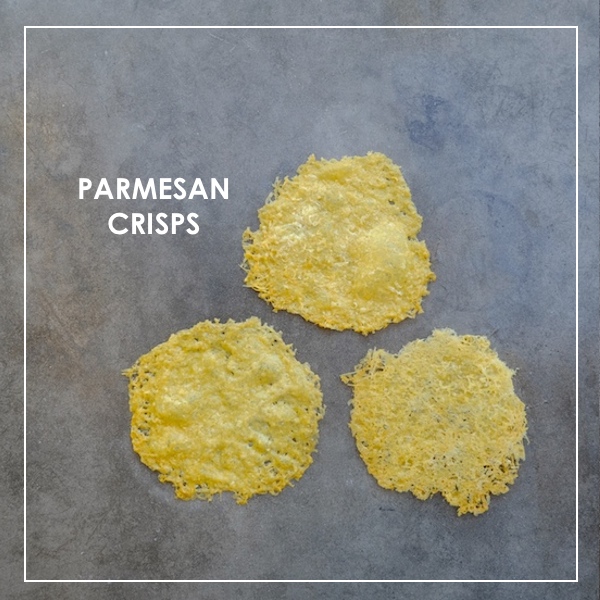 I love making a bunch of these and adding them to a cheese plate. They're great with a little apple slice on top.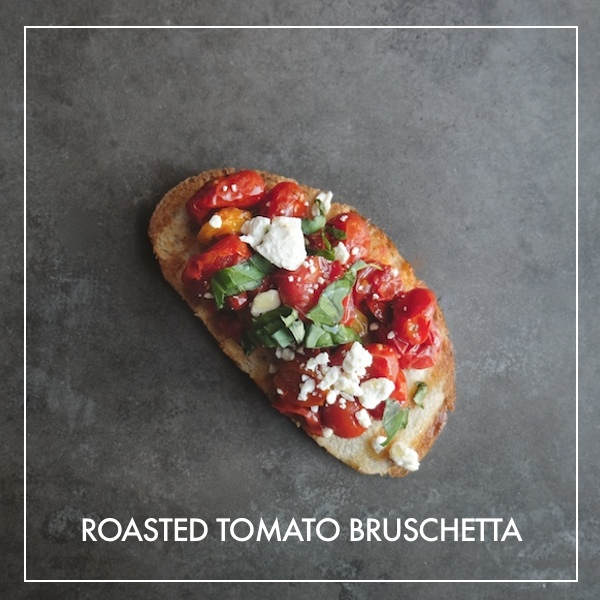 Oh goodness. Who doesn't love bruschetta? This version has roasted tomatoes on top. YUM.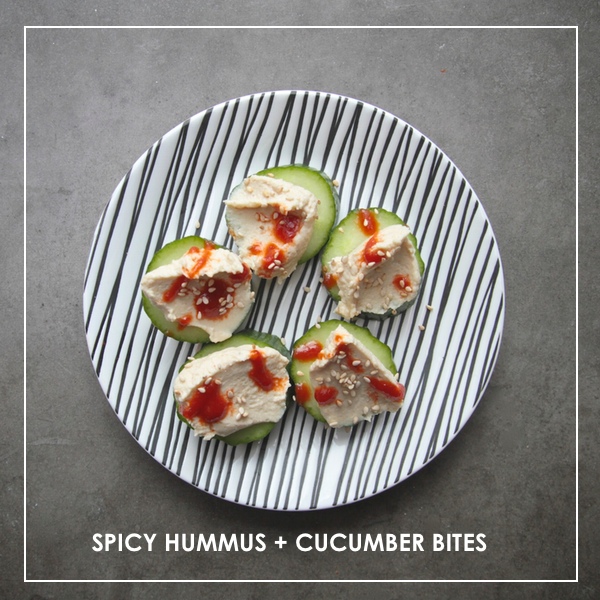 Another cucumber bite appetizer! Serve it up so people don't have to stand around a dip…this prevents double dipping.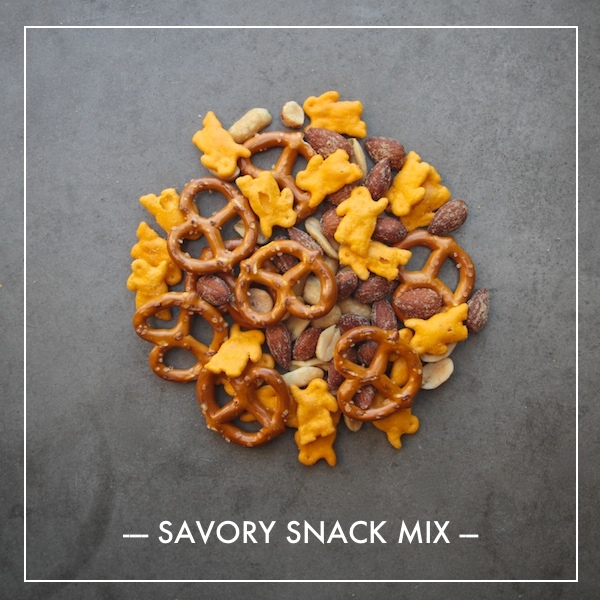 Make your own savory snack mix. Put a bowl on the coffee table…put one near the booze….put one on the table!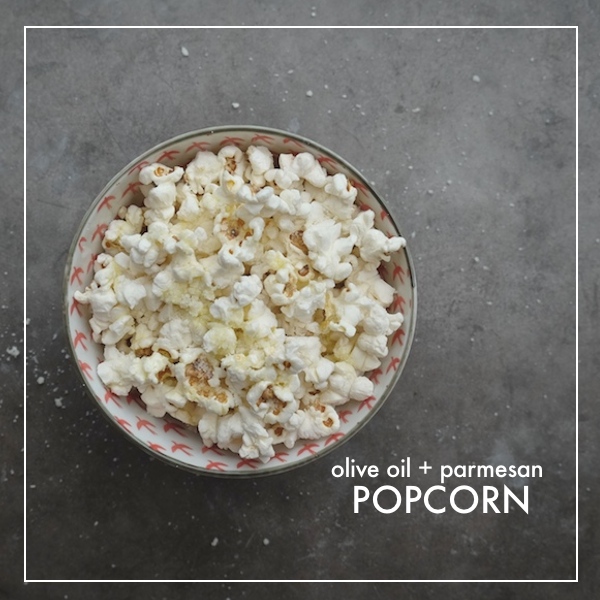 Don't forget about popcorn! The olive oil & parmesan on this popcorn makes it super addictive. Make a lot!