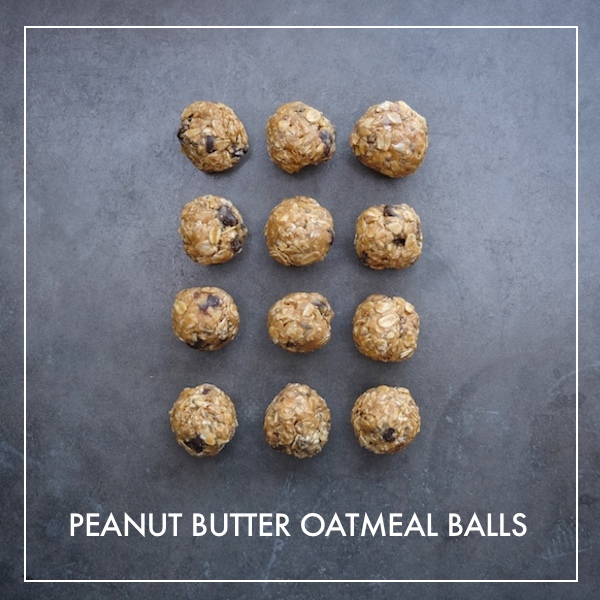 Raise your hands if you hand peanut butter oatmeal balls when you were growing up!  I did and so did my husband…but I can tell you this, and salt and chia seeds were NOT in the mix. I think we had a combination that included milk powder. Hmm!  These peanut butter oatmeal balls have chocolate chips in them (which is absolutely thrilling to Cooper) and are made sweet/savory with a heavy pinch of kosher salt. It's been awhile since I've made them but I'm putting them back into the rotation because two of them give me a tremendous amount of energy and keep my candy bar cravings at bay. Plus it gives me a good reason to say the word balls.
To see more of my Thursday Snack Ideas, follow my Pinterest Board!
Peanut Butter Oatmeal Balls

makes about 15

1 cup rolled oats
1/3 cup honey
1/3 cup creamy peanut butter
1/4 cup chocolate chips
2 tablespoons chia seeds
heavy pinch of kosher salt

Mix all the ingredients together in a large bowl until well incorporated. Form balls and refrigerate!