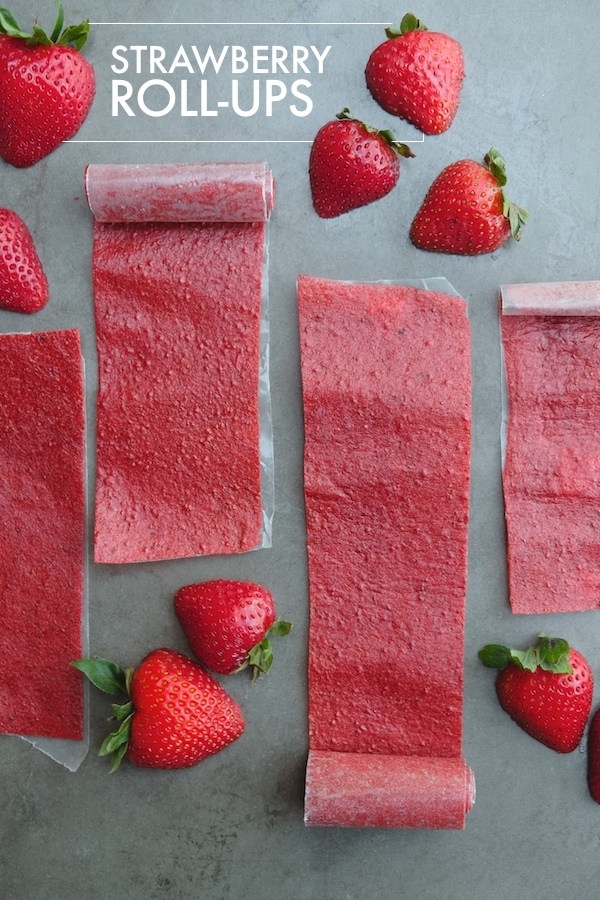 I can't believe school starts in a few weeks. Where did the summer go??! To say that I've enjoyed not having to pack lunch every morning is a total understatement. I think having this break from the daily grind has done me some good though. I was able to take a break and figure out some new things to include in this year's lunch arsenal. The newest addition to my lunch game? Fruit Roll-Ups. Now that I made these delicious Strawberry Roll-Ups, I think I'm hooked!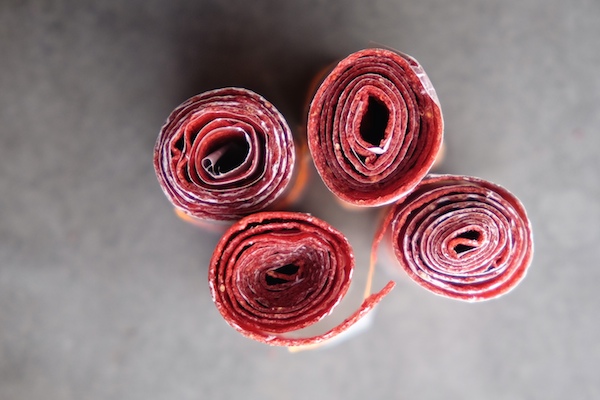 Fresh ripe strawberries get blended in my Vitamix Professional Series 750 with a little bit of sugar & balsamic (for tangy balance!). A trip to the oven on low for a few hours and we've got ourselves snacks for the week. The best part? I know ALL of the ingredients inside these roll- ups. Peace of mind is everything.
I doubt Cooper is going to be trading these snacks for something better.
Let's gather our ingredients: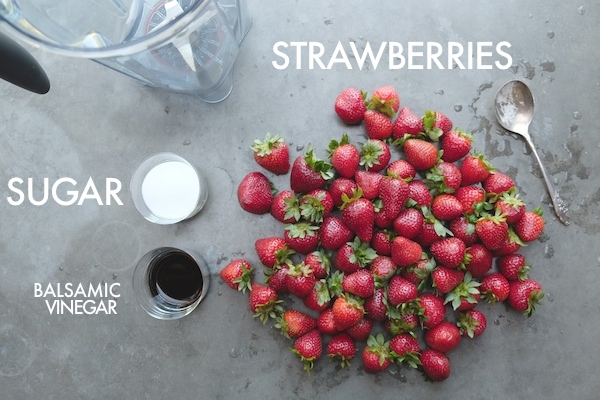 Strawberries, balsamic and sugar.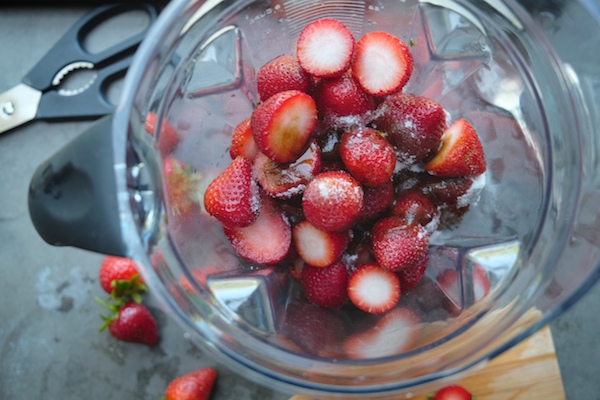 All go into the Vitamix blender!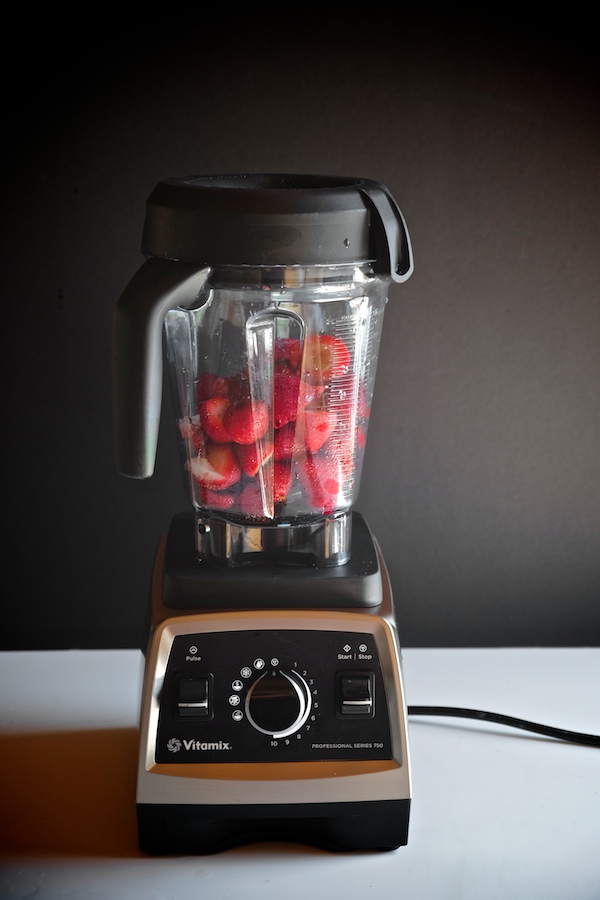 A quick whirl and we're good to go! It's REALLY quick with the Vitamix.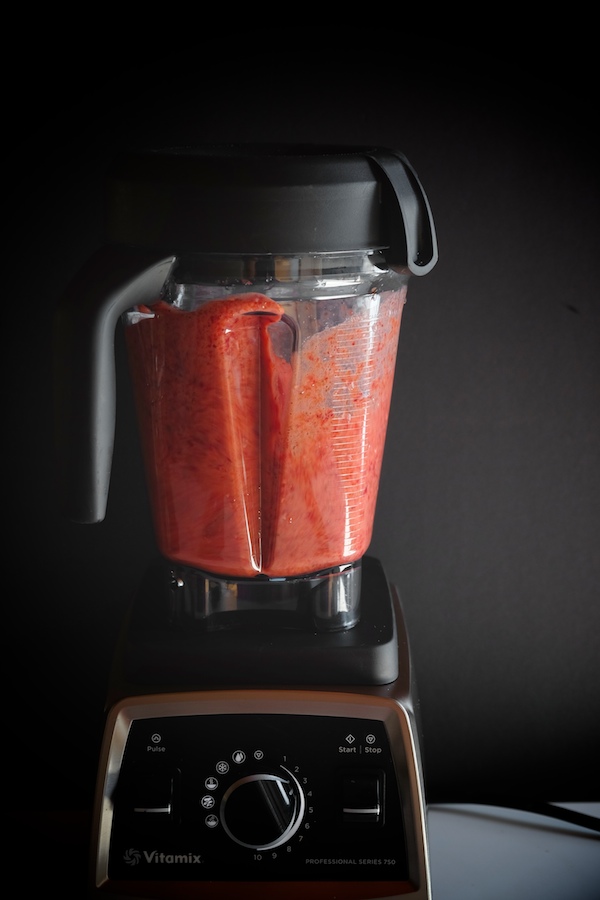 Look at that beautiful color.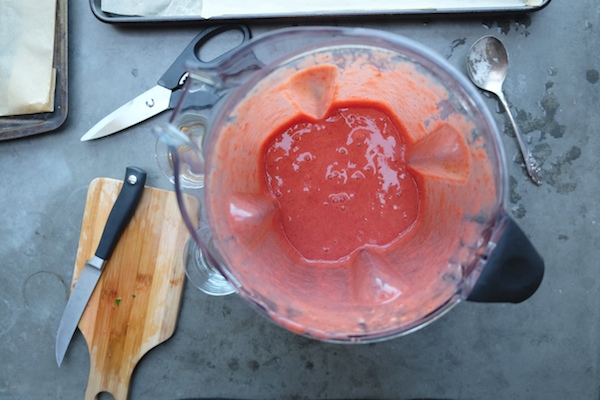 We line two baking sheets with silpat liners. Parchment paper can work too.
Although, I found that in my test batch the parchment crinkled and made the roll-ups less even.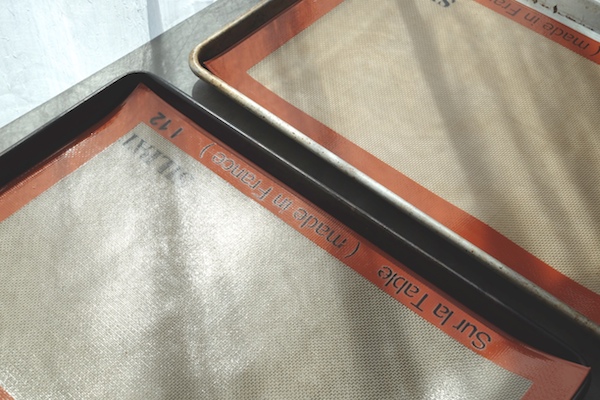 Spread evenly.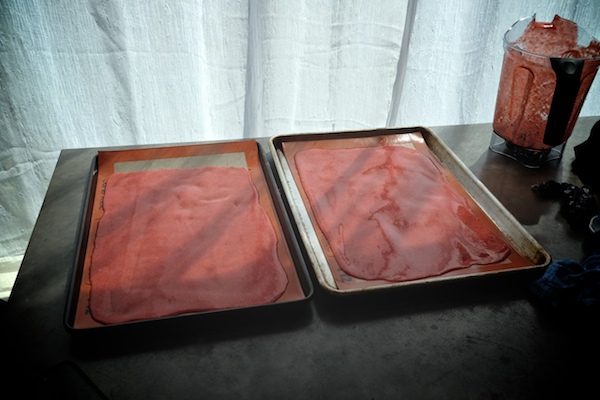 We're off to the oven!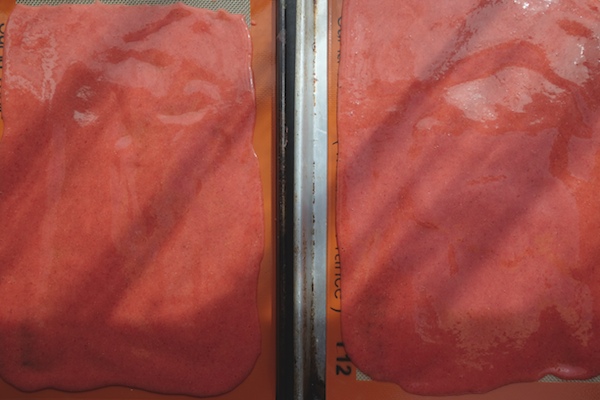 After about 3 hours we have this!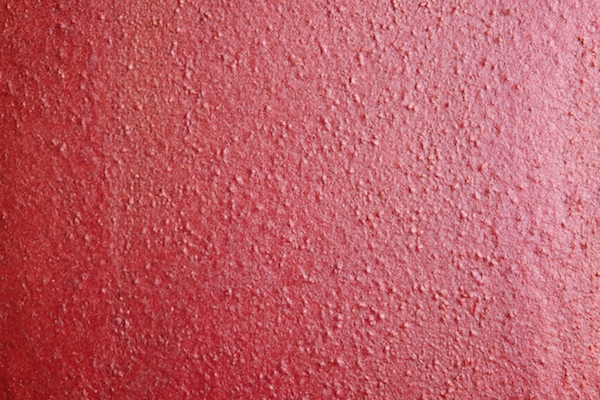 We transfer the fruit leather onto waxed paper. Press it in gently.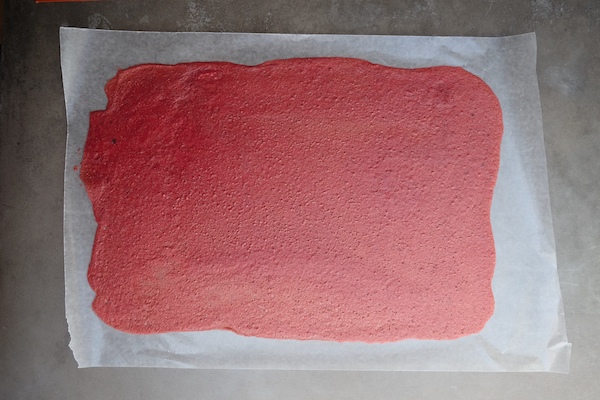 Cut in half using kitchen scissors.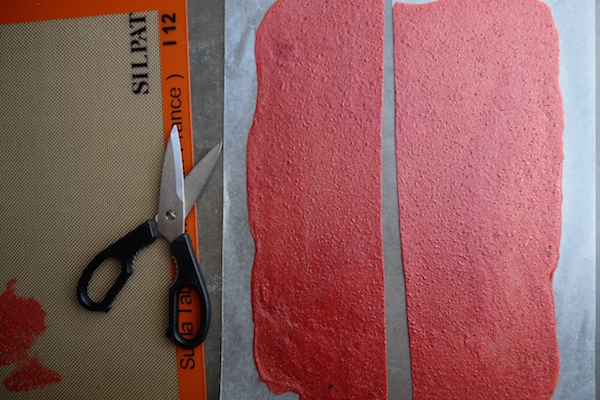 4 strips in this one. 8 Total.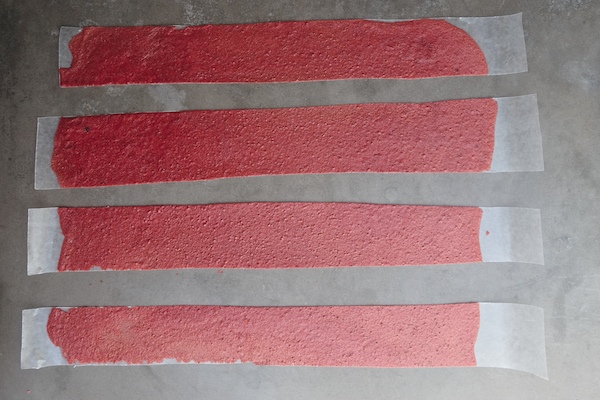 Roll-up!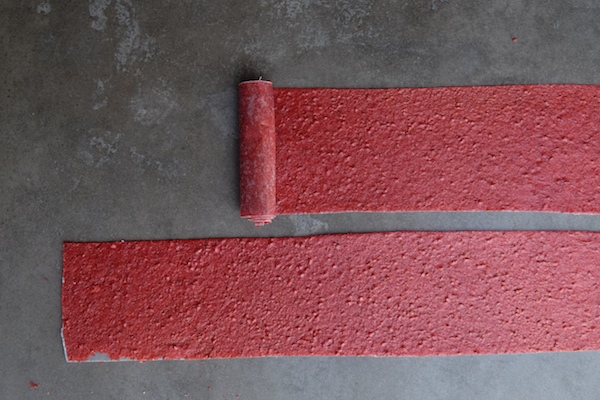 I affixed washi tape to hold them together. I think they look super cute.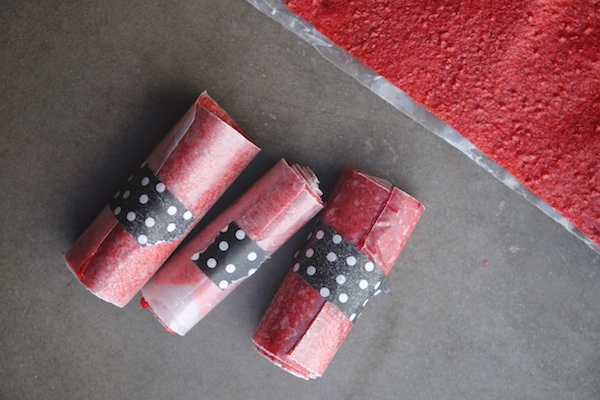 Between the three of us…we ate the entire batch in one day.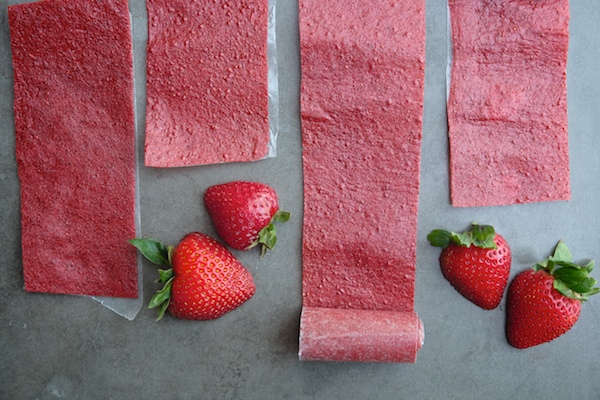 I think I'm going to have to find a better hiding place for these roll-ups next time I make them!

Strawberry Roll-Ups

makes about 8 roll-ups

4 1/2 cups strawberries, hulled
2 tablespoons sugar
1 tablespoon balsamic vinegar

Preheat oven to 175F. Line two baking sheets with parchment paper or Silpat liners.

Blend strawberries with sugar and balsamic in the Vitamix container until strawberries are smooth. Divide mixture between baking sheets and smooth evenly so the fruit roll-ups are about 1/8 inch thick. Transfer baking sheets to oven and bake for about 3 hours, or until mixture has been set and is evenly dehydrated. Let roll-ups cool and then peel off of the silpat/parchment lining. Transfer smooth side down on a large piece of waxed paper. Using kitchen scissors, cut fruit roll-ups into long rectangular strips. Cut the edges off both ends so they are even and roll each strip up. Affix a piece of washi tape to the edge of each roll up and store at room temperature in an airtight container. Roll-ups should last for about a month.