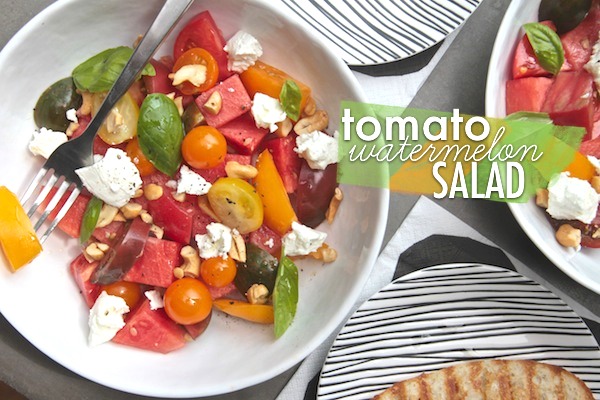 I feel like I've seen so many versions of Tomato & Watermelon salads out there. They're usually made with some variation of feta, mozzarella, basil and mint. But as I was passing through this recipe from Dr. Andrew Weil's (love him!) True Food Cookbook, I stopped dead in my tracks when I saw goat cheese & roasted cashews. Now THAT'S different. I just had to.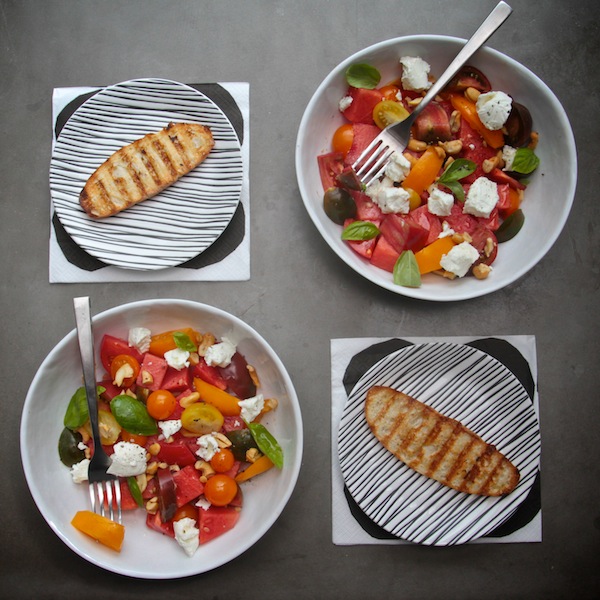 I expected it to be simple, not Earth shattering. In my head the watermelon would balance out the acid of the tomatoes. The cashews would be crunchy and the basil would give it that oomph it needed. In reality, the flavors were complex. They were different. They intrigued me!  I couldn't stop eating!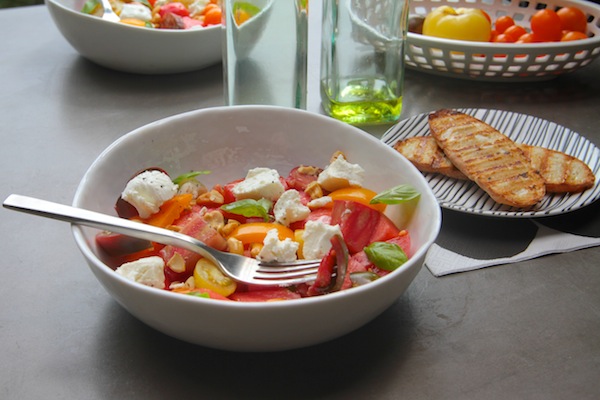 This is the type of inspiration I would get from ordering something at a fancy restaurant…yet I sat in my kitchen eating this.
It's summer in a bowl, folks. And summer is so dang FANCY.
And we're off! Ingredient gathering. Pepper is not pictured. It rarely is. It's one of those last minute things.
Sorry pepper. I still love you. You know I do…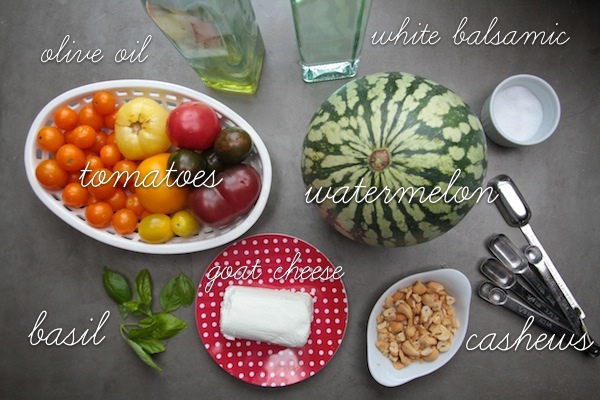 This is just a simple salad. Compose it yourself! Tomatoes & Watermelon are your paint.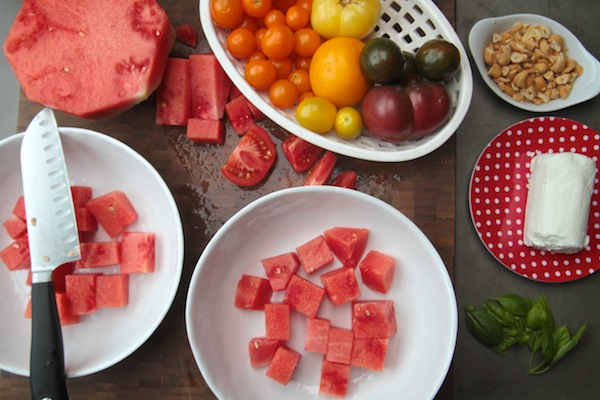 Layer both of them in bowls. COLOR!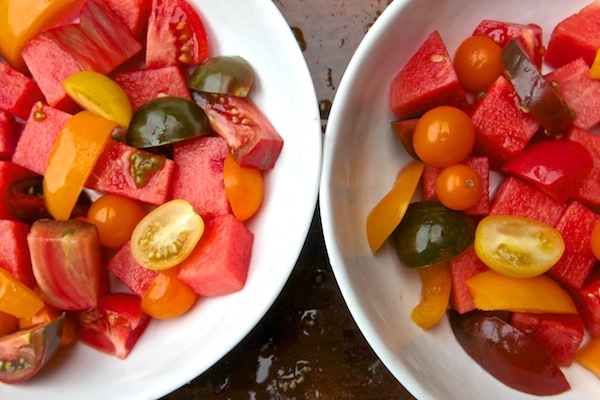 Top with big crumbles of goat cheese, cashews & basil.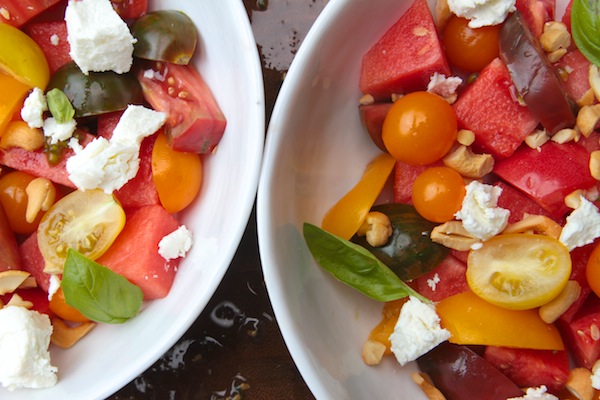 Drizzle the top with white balsamic & olive oil. White balsamic is super mellow. It also is clear so we don't distract from the colorful fruits!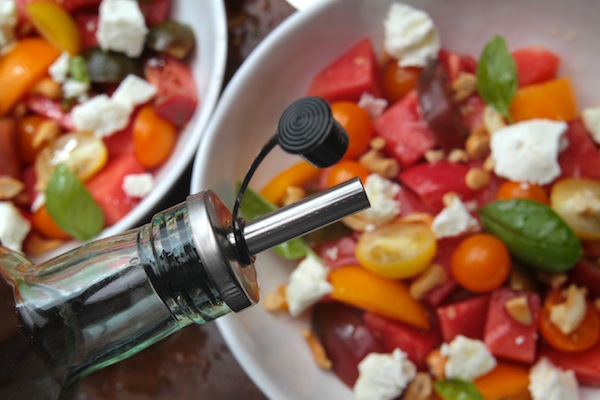 Serve with crusty bread. I use my panini press like it's going out of style.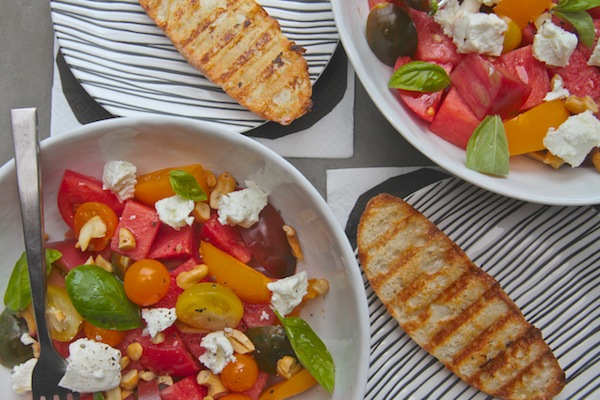 SIMPLE/COMPLEX/GOODNESS

Tomato & Watermelon Salad

makes 4 servings

recipe slightly adapted by True Food: Seasonal, Sustainable, Simple, Pure

1 lb. watermelon, rind removed and cut into 1 1/2 inch chunks
4 heirloom tomatoes, quartered
1 pint cherry tomatoes, halved
2 tablespoons extra-virgin olive oil
2 tablespoons white balsamic vinegar
1/2 teaspoon kosher salt
pinch of freshly ground pepper
2 tablespoons fresh basil leaves
4 oz. soft goat cheese
1/3 cup chopped roasted unsalted cashews

Divide the watermelon pieces and tomatoes among salad plates. Top with the basil, goat cheese, and cashews. Drizzle each plate with olive oil and vinegar. Season with salt & pepper and serve.