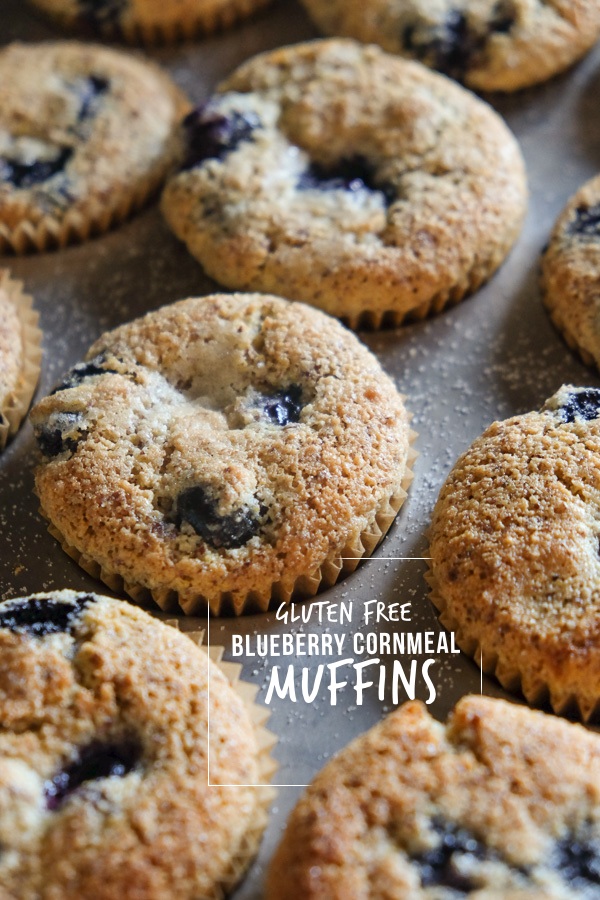 I don't want to look at the calendar right now because it means we are really close to Summer coming to an end and the school hustle will set in and before you know it, I'll have an 8 year old and then it's Christmas and AHHHHHHHH.  I just had to pause and catch my breath. Oh, wait. My birthday is coming up. I will be in my late 30s. Closer to 40. Not freaking out about THAT or anything. Don't want to talk about that week where I woke up drenched in sweat. Nope. Let's not discuss that. Don't want to talk about how my hair stylist cut too much hair off and now my dreams of having an a-line bob are shattered…until I grow all that hair back again. Not a bummer AT ALL.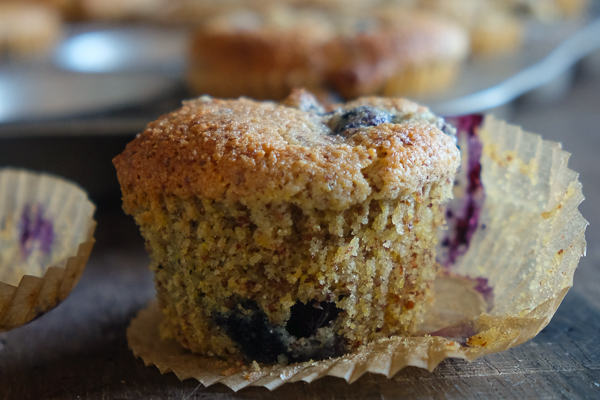 Let me show you one of my coping mechanisms. It's called BAKING! I don't normally use this coping mechanism because it coincides with another one of my coping mechanisms- EATING and then all of sudden I'm working on two coping mechanisms at once and things are alllllllllllllllllllllll crazy up in my world. Willpower has to find its way in somehow….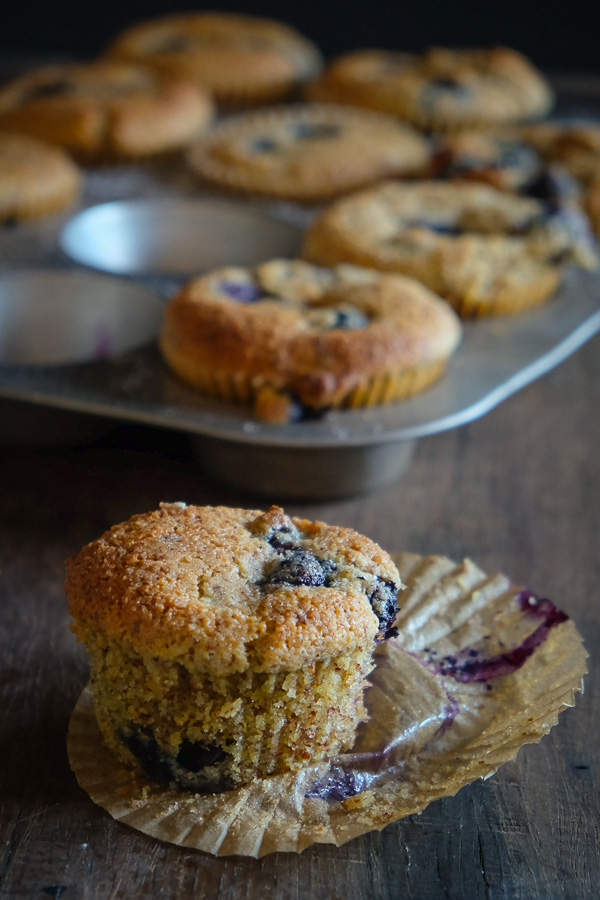 Really, I'm fine. I swear. I wanted to have something to get excited about for breakfast this week. Enter these Gluten Free Blueberry Cornmeal Muffins. They're actually made mostly with almond flour. They taste like a cross between a cornbread muffin, a blueberry muffin and a bran muffin. But there's something about the egg that makes it kinda like a macaron.  The top is crispy and the insides are studded with juicy blueberries. I want to eat one warm, in a bowl with a dollop of Greek yogurt on top.
BTW, in this food fantasy, I'm not stress eating it. Just enjoying it…like a non stressed person eating a delicious muffin.
Let's gather our ingredients: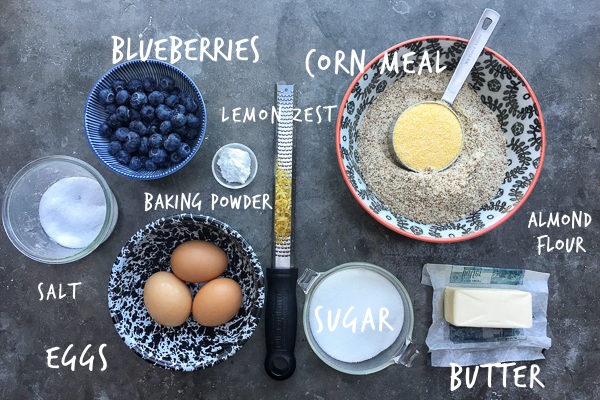 No flour here!  Just cornmeal, almond flour, salt and baking soda.
This is the kind of gluten free baking I enjoy. The kind with regular ingredients.
No weird gums and wacko flours.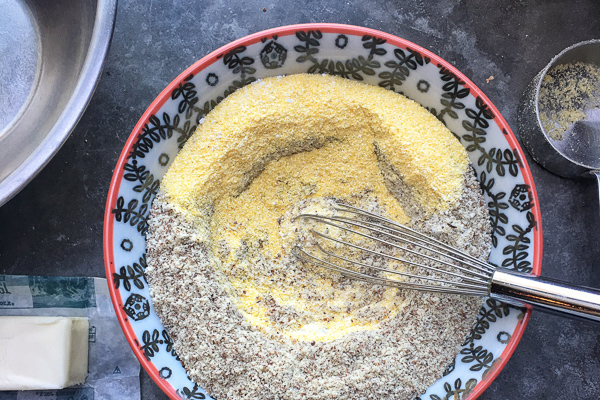 Prep your muffin tin.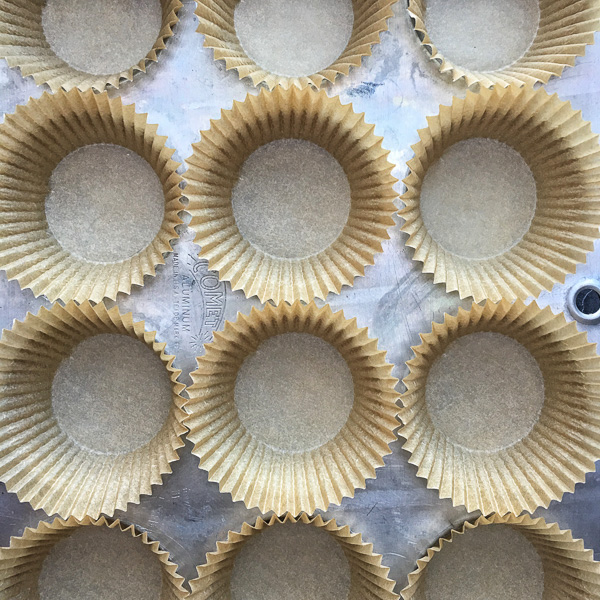 Butter, sugar, lemon zest get creamed.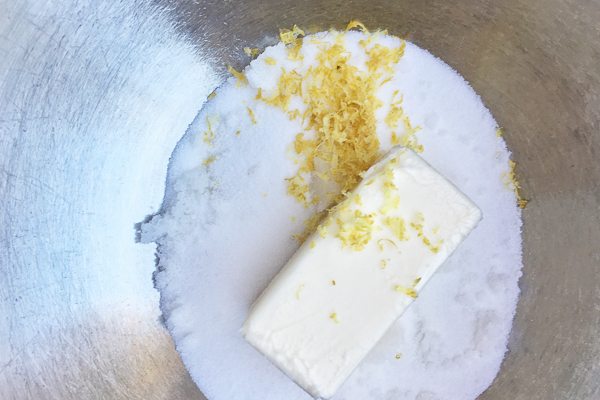 Bloop! Use a hand mixer.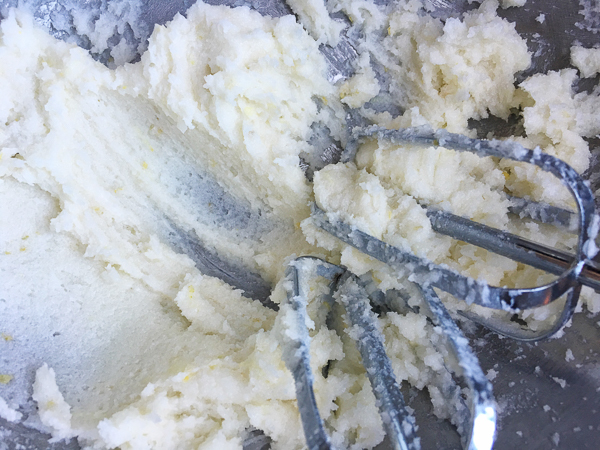 I forgot to take a picture of the egg because I WAS TOO BUSY SNAPCHATTING IT.
That's right. Snapchat.
User name: tshutterbean
I like snapchat more than Instagram Stories. Mostly because I invested a lot of time in figuring out Snapchat and now I HAVE TO START OVER AND FIGURE OUT INSTAGRAM STORIES. I don't know what I am going to do. I think I am just going to continue being silly on snapchat and maybe let some of the silly trickle over into Instagram.  SO MANY WAYS TO SHARE NOW.
And so many things to think of at the same time…like getting a shot of an egg.
Mix them in one at a time and then mix in the dry ingredients.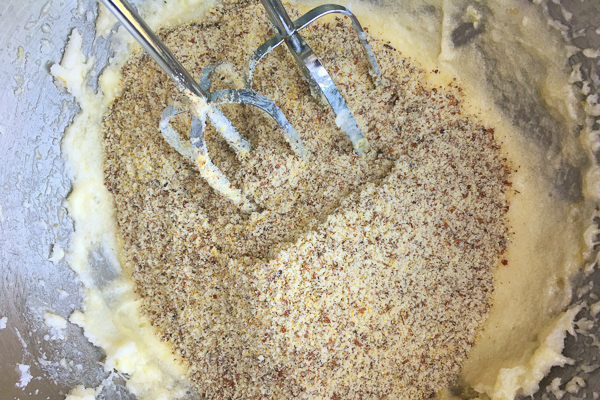 Bloop! berries.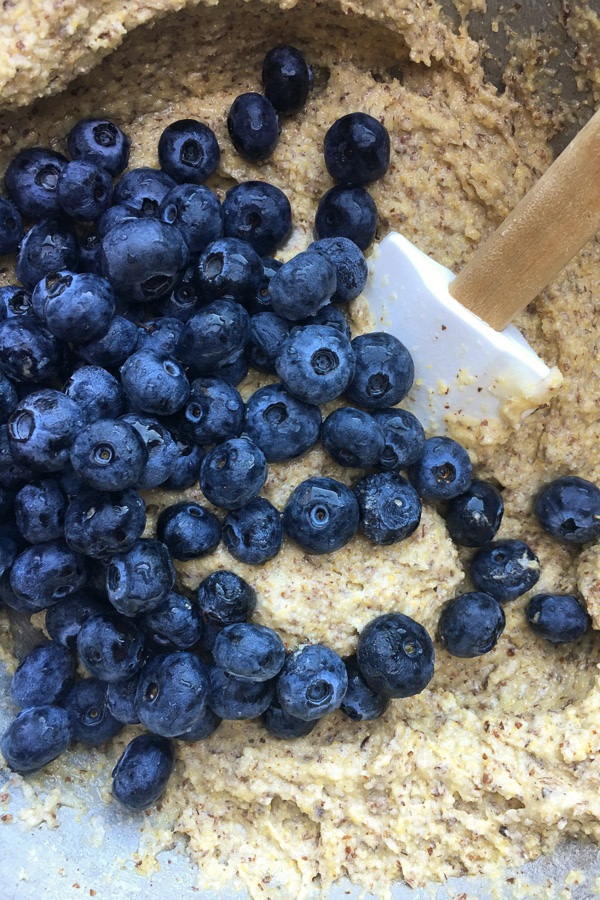 All loaded up.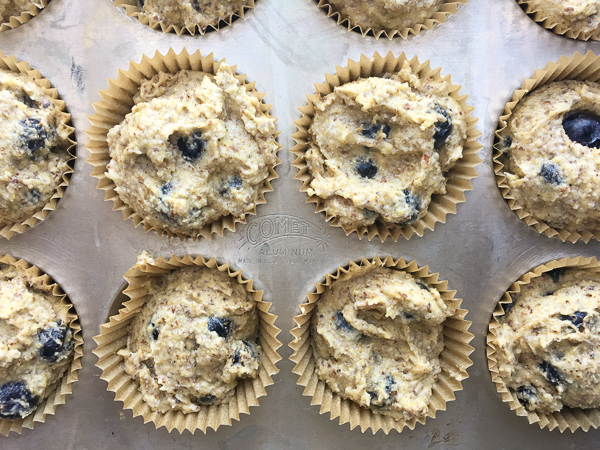 TEXTURE.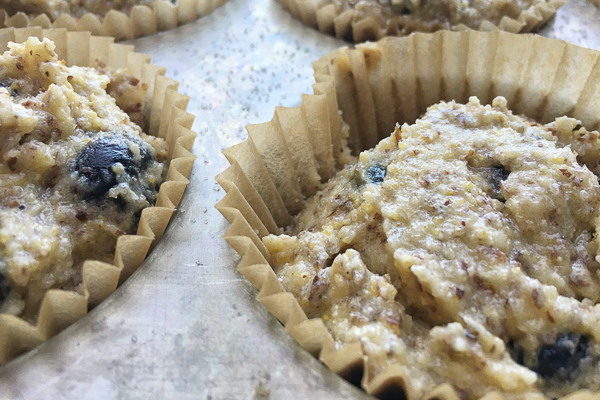 Goodness.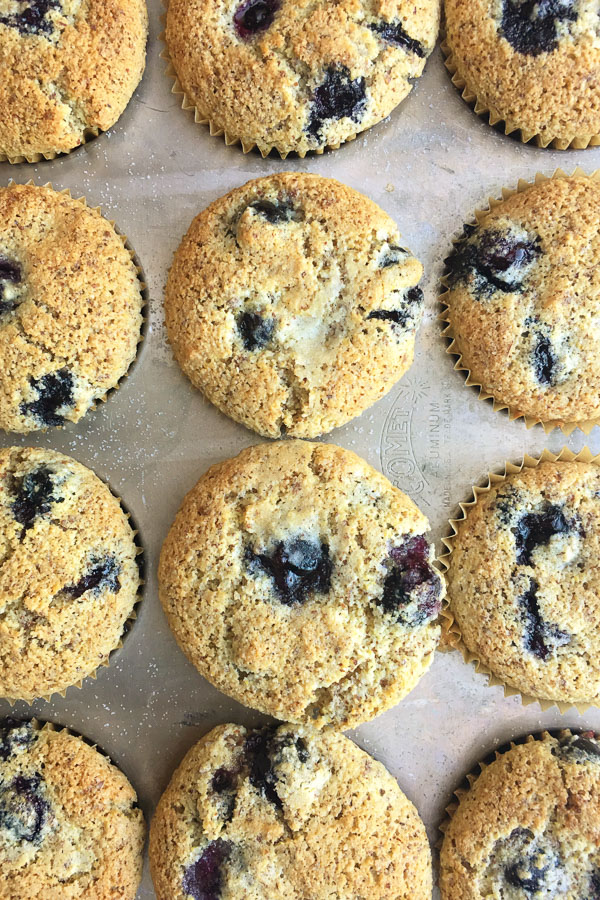 Letting them cool is torture.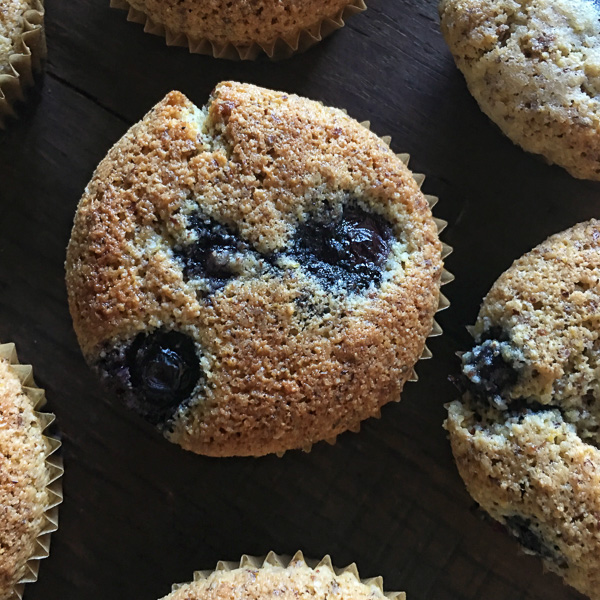 Breakfast this week got a whole lot better.
Gluten Free Blueberry Cornmeal Muffins

makes 12

recipe adapted from Martha Stewart Magazine

1 stick unsalted butter, at room temperature
2 cups almond flour
1/2 cup fine cornmeal
1  1/2 teaspoons baking powder
1/2 teaspoon kosher salt
3/4 cup sugar, plus more for sprinkling
grated zest of 1/2 lemon
3 large eggs
1 1/2 cups fresh blueberries

Preheat oven to 375F. Line a standard 12- cup muffin tin with baking cups.  In a small bowl, whisk together almond flour, cornmeal, baking powder and salt. Beat butter with sugar, lemon zest on medium-high speed until pale and fluffy, about 5 minutes. Add eggs, one at a time, beating well after each addition. Add dry ingredients and beat until just combined. Fold in blueberries.

Divide batter evenly among muffin cups. Sprinkle tops with sugar. Bake until golden and tops spring back when lightly touched, about 25-30 minutes. Let cool 5 minutes in tin, then transfer to a wire rack; let cool completely.