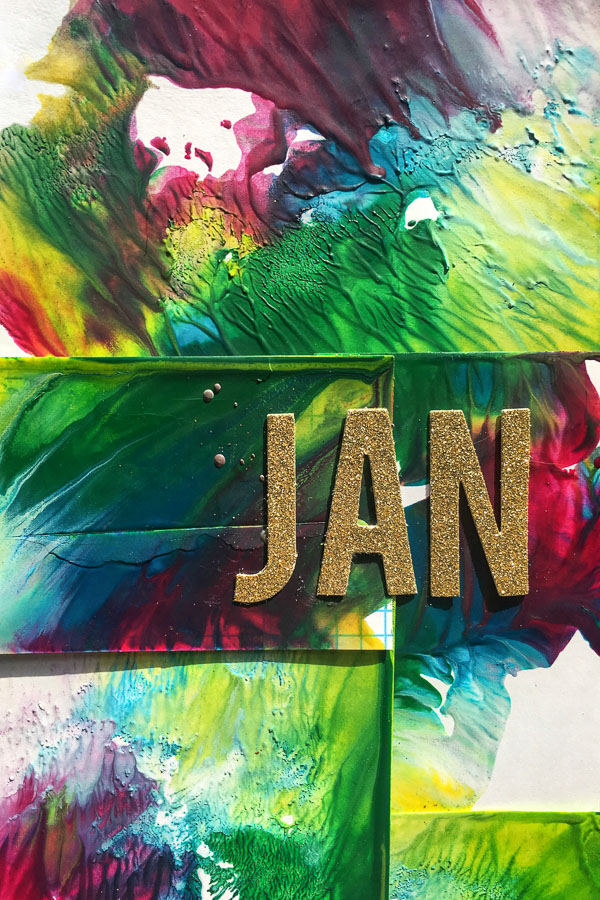 Currently: January 2017
Last day of January!  Wow. That went by fast…. I think?  I wonder how many of you are on Whole 30 and if this is your last day??  How did it go?  Tell meeeeeee. Also, what are you going to eat first??!  I think I ate toast.
This month I was pretty anti-social because I was spending most of my time getting rid of stuff we don't need anymore. All of my free time has been dedicated to that. (HOLY COW IT'S SO MUCH WORK and I HAVE SO MUCH MORE TO GO!) I've been busy thinking about what it means to live a minimal life.
This month I had to cut down my time online because I found myself having random panic attacks while checking Facebook throughout the day. This post really helped. Thank you, Tsh.
This month I pitched a home design company I admire to see if they would want to work together on a few finishing touches to our bedroom.
I got DENIED.
Instead of beating myself up, it just made me realize that I would have never known if I didn't ask.
There's the old saying
"Don't Ask, Don't Get."
but
I asked and I didn't get.
How do I stop myself from going down a rabbit hole of AHHHHHHHH?!!!!!???
I broke it down in my head:
Don't stop asking, because one day you'll learn that rejection made you stronger and it was all worth the effort. When someone sees your true value, you'll know that what you've been working towards has been well worth it. 
As a parent, I'm seeing that I have to reinforce this lesson with Cooper often.  He gets frustrated that he isn't a natural at something. He's gotta practice! He's gotta put effort in because the process gets easier over time. Sometimes the process makes you realize that you wanted something completely different altogether!
It's funny how we can have parallel experiences at completely different stages of our lives.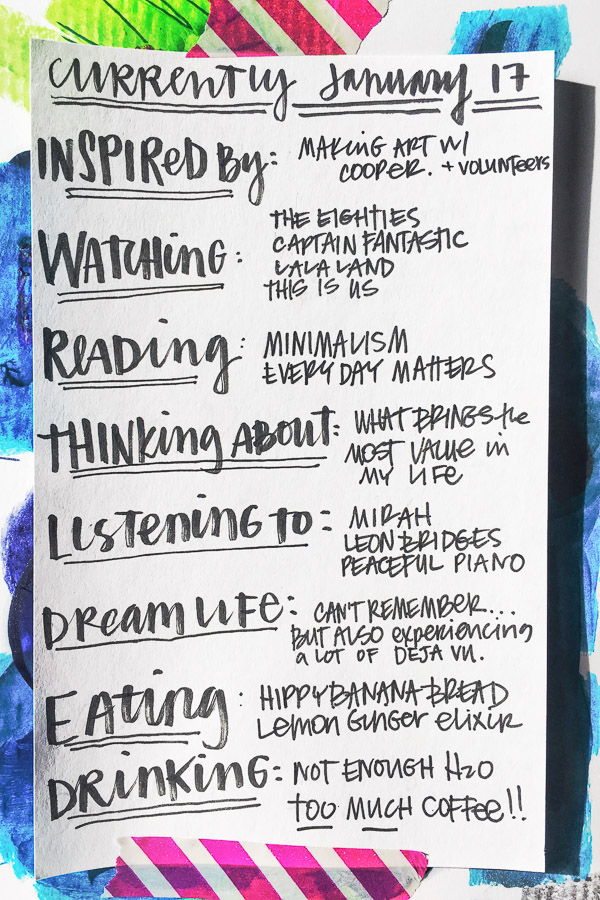 Inspired by:
Art!  Cooper and I have been finding happiness in melting crayons right now. If you're following my Instagram stories, you've already seen the melting extravaganza.  I bought a hot tray  (for $4.50!) from a thrift shop in December and decided to put it to good use last week. You can find one on eBay if you wanna get an older/cheaper model.
Here's what I do:
I put down a piece of paper. We melt crayons using the heat tray and then we make prints by dipping paper into the melted wax. What I love about it most is that we create really cool color combinations together. (see above!)  It's something I did when I was in Girl Scouts many many years ago.
I am currently looking into seeing what I can do with some of my spare time. I would like to put it to good use by volunteering. Anyone know of some good organizations in the Bay Area that might be a good fit? Food? Art? Kids? Gardening? Let me know!
Watching:
We had an unexpected This is Us binge this month. Silly me didn't pay attention and thought that there were more episodes and I was so sad when we ran out!  I can see why so many of you suggested it as a replacement to Parenthood. IT IS SO GOOD!  My brother and I are trying to get my parents to watch it, but my dad is knee-deep in Warriors games right now so, hopefully, they'll get into it soon. I can't wait to talk about it with my Mom.
Other things we saw:
Captain Fantastic (best movie I've seen in a long while!). Incredible, really.
La La Land– Loved the colors. The set design was remarkable. Emma Stone impressed me with her singing! I have to say that I was distracted by Ryan Gosling's new teeth (I notice everything) for the first half of the movie and it kinda made me sad. I thought he was fiiiiiiiiine just the way he was. Teeth add character to a person's face.  When everyone's teeth look the same it freaks me out. Just start watching older movies and you'll see how different people looked.
The Eighties Miniseries on Netflix. LOVED THIS. A lot of it brought me back to my childhood. It was also really interesting to see how things unfolded from an adult perspective.
The Battered Bastards of Baseball– what a cool story! Casey picked this one out and I was surprised how much I liked it.
Reading:
I have been reading Minimalism: Live a Meaningful Life + listening to their podcast (they also read from the book in some of the episodes).  I've been flipping through the book Everyday Matters for the past week or so.  Finding a little inspiration to keep trying, no matter what life throws at me. I highly recommend if you're interested in drawing.
Thinking about: 
What really bring value into my life?  It's a result from the Minimalist book. Taking away all of this stuff made me realize how much stuff I've been holding onto….mostly because I didn't have the brain space to deal with it. But in not dealing with it, I always got a nagging voice saying:
LOOK AT WHAT YOU HAVENT DONE YET.
And then I'd go into a headspace of being a failure at doing something I keep putting off.
When you finally getting around to doing it, YOU DON'T HAVE THAT NAGGING VOICE ANYMORE.
And when you live a life without that nagging voice, you're a lot happier because you can see…
All you've accomplished. 
I'm also trying to create a master list of what we use/need each month so I can plan shopping trips better and avoid over-spending because I don't have a solid plan. Wish me luck.
Listening to:
Mirah– I'm going through a phase right now where all I want to do is listen to happier music from my 20s. Mirah has always been one of my favorites.
Leon Bridges– I first heard his song "River" during a yoga class last month. I've been hooked. He is so soulful. I've been using him as an example for Cooper to see that people can express their feelings through song.
The Minimalist Podcast (check out more of my current favorite podcasts)
Dream Life:
Right now I am not remembering what I am dreaming at night….but then during the day I get these little blasts of a memory and I have to really think if it was something that happened or something I dreamt.  In other words, my life feels like Deja Vu most of the time.
Eating:
Hippy Banana Bread and Lemon Ginger Elixir.
(I don't know why I didn't put the Lemon Ginger in the Drinking section, oof).
I now have the hippy banana bread recipe memorized by heart. There was one loaf where I added an extra half cup of flour and it resulted in a dry bread. This last batch, I made gluten free with Cup4Cup and it worked PERFECTLY. Tastes just like the gluten-full version.
Drinking:  
Not enough water and too much coffee.
Yes. I'm actually drinking some while typing this because my fingers are COLD and I need to warm them up.
It's great if you put whiskey in it… really good cold too.
That's all for now. Maybe I'll drink more water next month.
You know the drill.
Leave your stream of consciousness in the notes!
How was your January? Any goals for February?