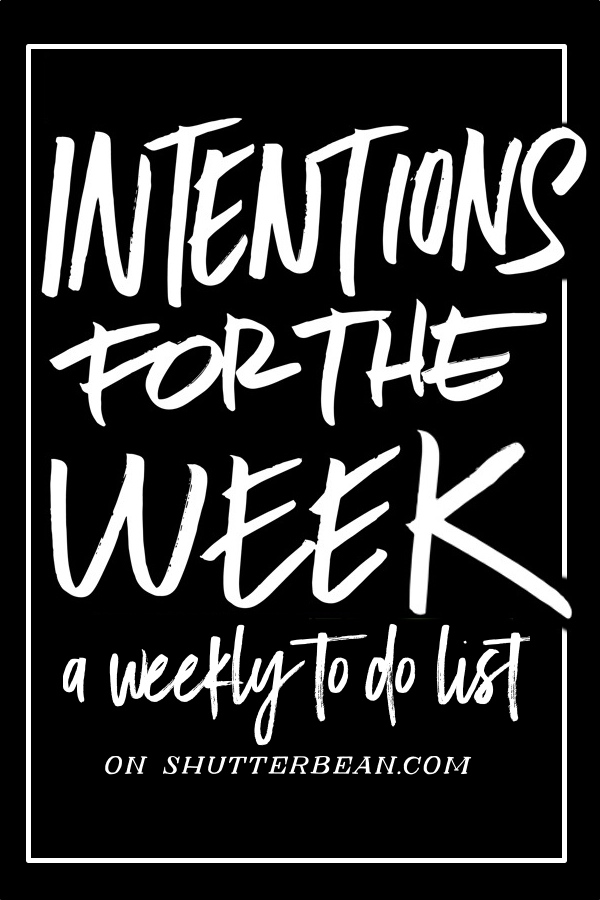 It's the Monday before Thanksgiving and my life right now is one big TO DO LIST. Here's the game plan for Thursday.
Cooper has only two days of school this week so I have to cram in as much as I can in those two daaaaaaaaaaays and then he's with me and I'm putting him to work!
Last week was super social. This week will be social towards the end, so I am going to focus on getting as much done as I can so I can hang out with my family and be PRESENT for our big feast. I still need to figure out if I'm gonna make a pie or not…. If you weren't around last week, and you're looking for inspiration for your Thanksgiving feast, I wrote up a whole post about that here!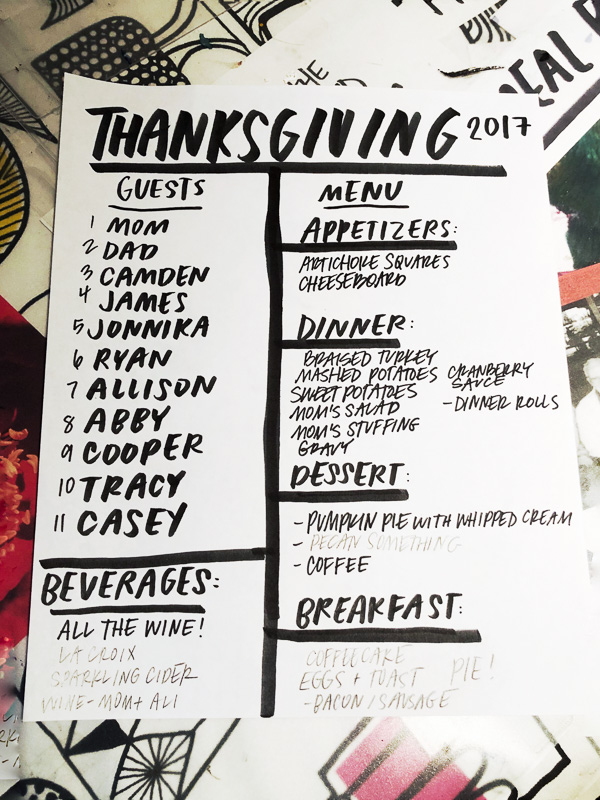 INTENTIONS FOR THE WEEK:
enjoy time with my family
give thanks!
try not to stress out that much because it's supposed to be about FAMILY this week
go grocery shopping
shoot a recipe for One Potato
exercise- dance/hike with family/possibly go to yoga
eat healthy up until Thanksgiving/go crazy
make sure bathrooms are spotless
clean house for company
ship prints (my etsy shop is open btw! Check out thehandwritingclub)
get guest bedroom ready/Cooper's room ready for company
clean out fridge
make cranberry sauce
cut up turkey for recipe
finalize recipe for Nugget
make a pie?
make rolls? or buy them?
set the table for Thanksgiving/make place cards
cleanup garage area
straighten up deck
catch up on social media
Last Week's Intentions:
take dance class & yoga class

(took two dance classes)

LAUNDRY- get it done and don't leave anything sitting in a basket!
play date/coloring club
make kombucha
make new cookie recipe
test recipe for Nugget
get house in order
clean out car
straighten up inside of garage
build some time in to do leisure reading
start going over holiday card address list
catch up on social media
do some meal prep
clean out fridge (need to do this)
keep the kitchen clean
send out letters
return library books
bring donation into thrift store
sew curtains for office/studio
bank appt?
map out Thanksgiving
bookkeeping
eat better/move body!
Mantra for this week: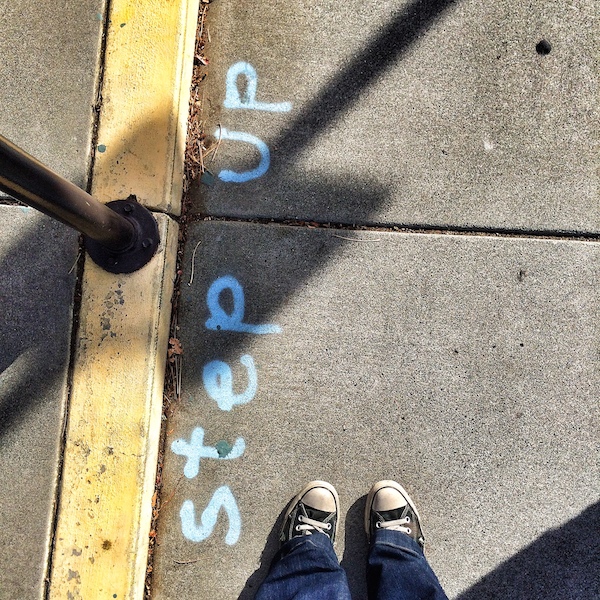 What about you? Got any Intentions for the Week? Leave a list in the comments below & get your head in the game.
I hope you have a productive week!