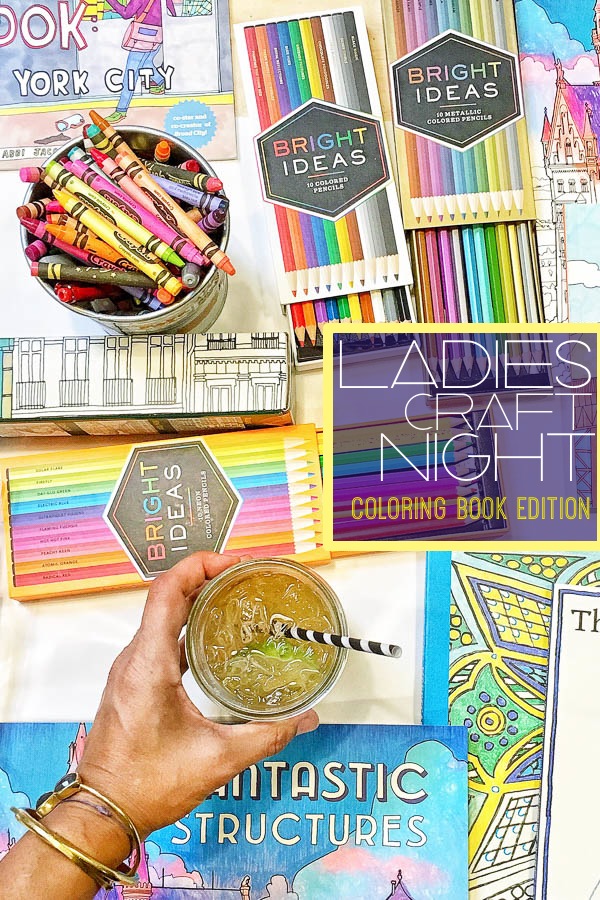 There was a 3-year period in my late 20s when my friends and I would have weekly Ladies Craft Night that coincided with the TV show, Project Runway. Oh, and I think we watched the first three seasons of Glee together too. Our Ladies Craft Nights involved dinner, cocktails, ladies chats, and some sort of paper craft. Us introverts were so talked out by the end of the night that it took us the rest of the week to regain our strength for next week's craft night. It was awesome and it truly filled my heart to be around like-minded women. I feel fortunate that the three of us were dedicated to keep that routine going.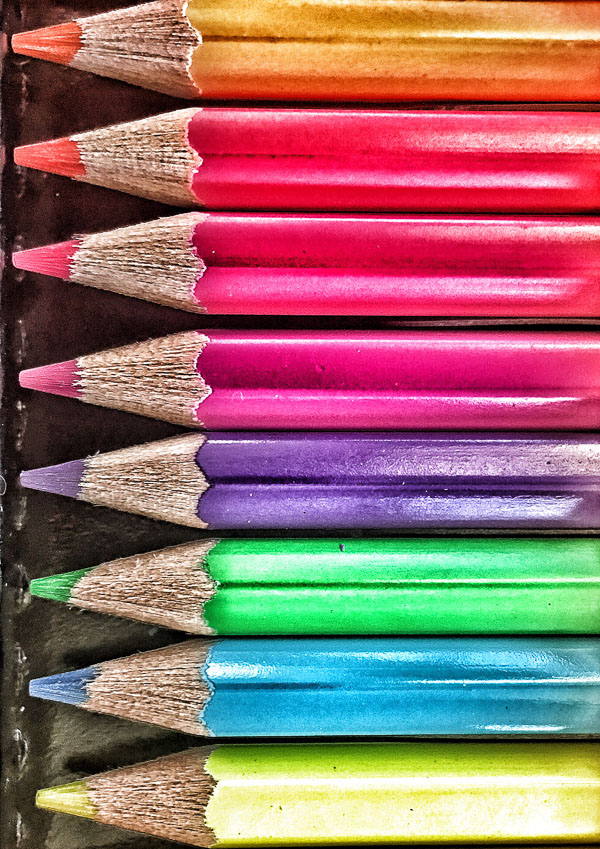 What I loved about these craft nights was that everyone shows up with something to offer.  If it's not a technique, it's a good story, it's a hug when you need one, it's the support of people who are on your same wave length. It's those moments of vulnerability when you're laughing so hard and you're not sure your bladder can handle it. Maybe you had a little whiskey? Maybe you're just living? Maybe you just feel better when you're coloring a drawing while talking.
In the back of my brain I've been daydreaming about hosting creative workshops in the Bay Area (and maybe BEYOND!). I want it to be similar to the ladies craft nights I used to have with my lady friends. Food + crafts + drinks. There's a lot to work out, and I'm not sure how many people I would want to come for a workshop (ahem, introvert who prefers intimate gatherings). But there's no way to figure out all of those things unless I actually do it.
Last week, I hosted a Ladies Craft Night at my friend's shop Neve + Hawk in San Anselmo. It was 4 hour chunk of time with creative ladies and I think it went pretty well!
Let me show you what was involved: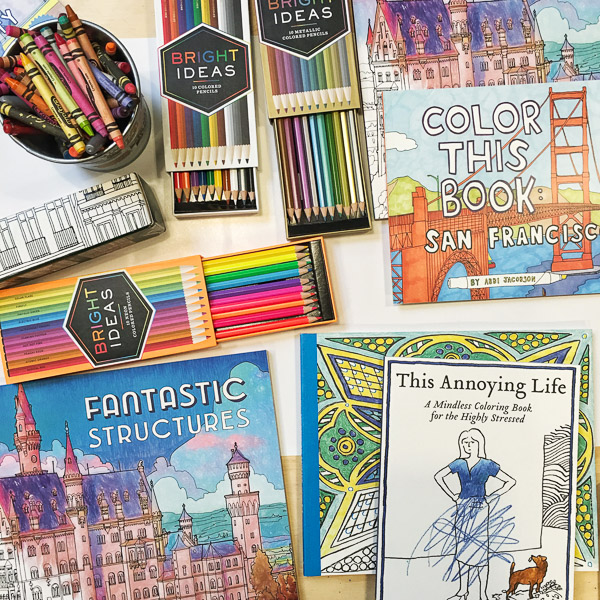 Like I said. Food, coloring books + drinks. We kept it small with just the 4 of us.
I forgot to ask the ladies to snap photos (ahem, BUSY TALKING) so I didn't get much from that night. Next time I'll be better!
Here I am telling a story with pens in my hand.
Typical, Tracy.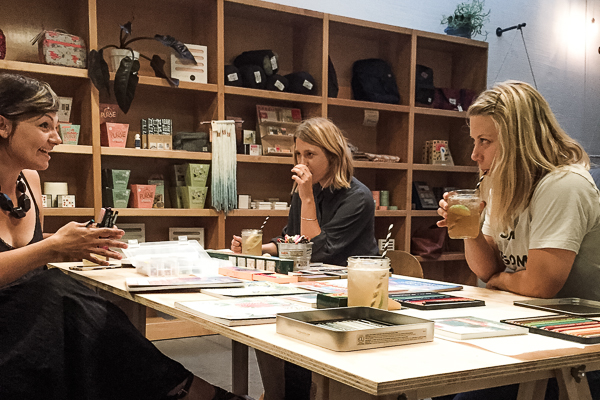 I love this moment between Kris & Melissa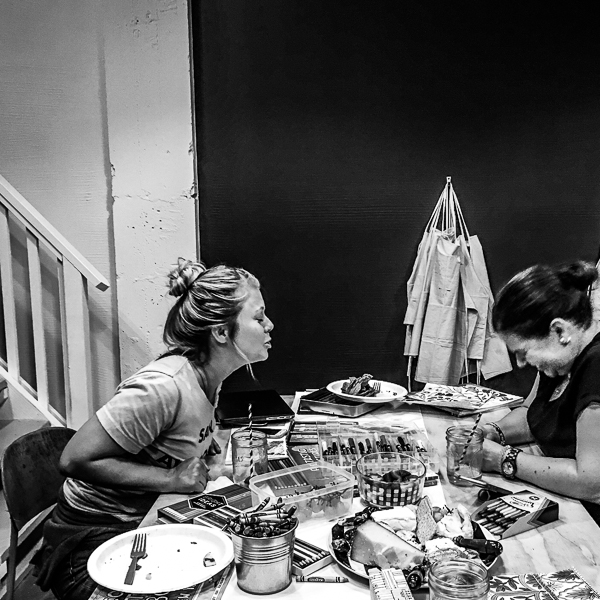 I wanted to keep it pretty simple for my first ladies craft night so I tried not to over plan. I just wanted it to be super casual.
Food I Made:
Arugula Avocado Apple Salad (I added chicken!)
Cheese + Crackers
Dark Chocolate Covered Sea Salt Almonds (from Trader Joe's!)
Strawberries (cut up)
Grapes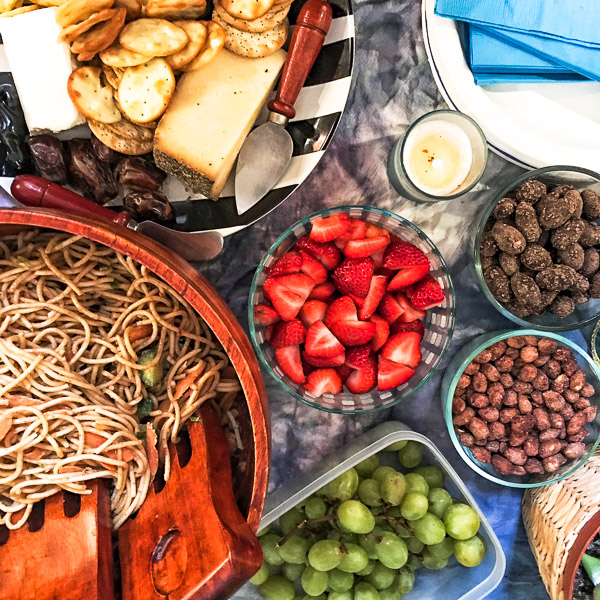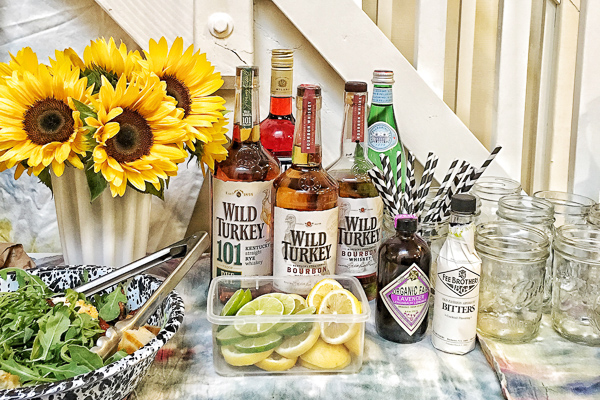 Drinks:
Wild Turkey Bourbon + Ginger Beer + Lime
Campari + Soda
Sparkling Limeade
Sparkling Water
Lavender syrup + bitters for drink mixing
Fresh cut lemon + limes
Let's talk about what we colored!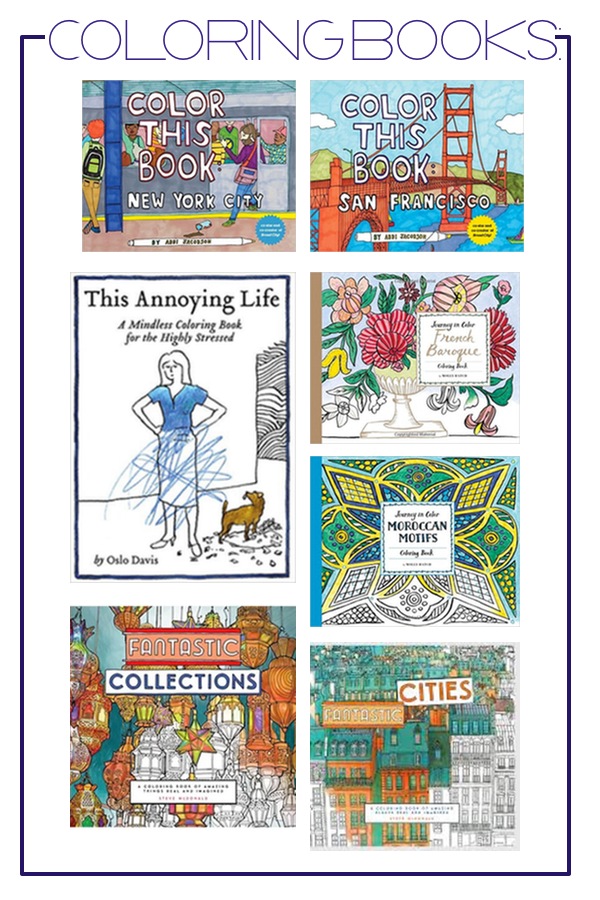 Coloring Books c/0 Chronicle Books:
I really enjoyed coloring from Moroccan Motifs: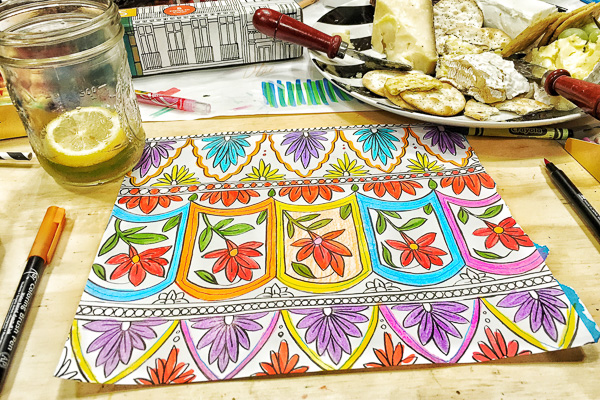 My friend Melissa worked on this one from the French Baroque coloring book.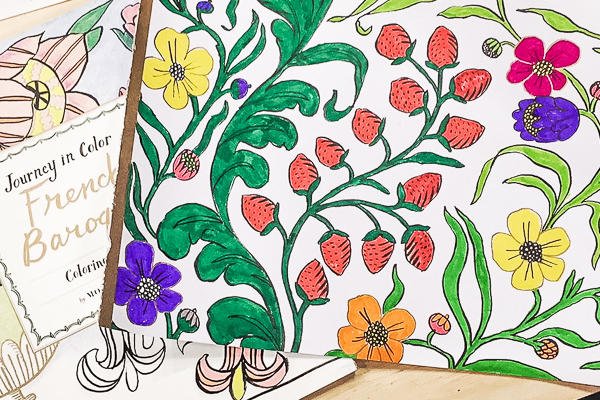 What did we color with? All these things I brought to the shop!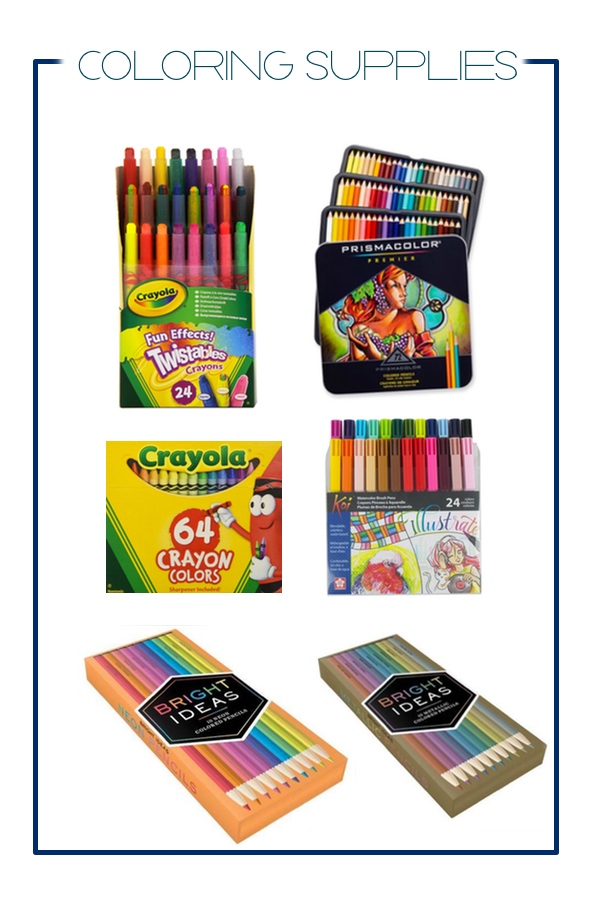 Coloring Supplies: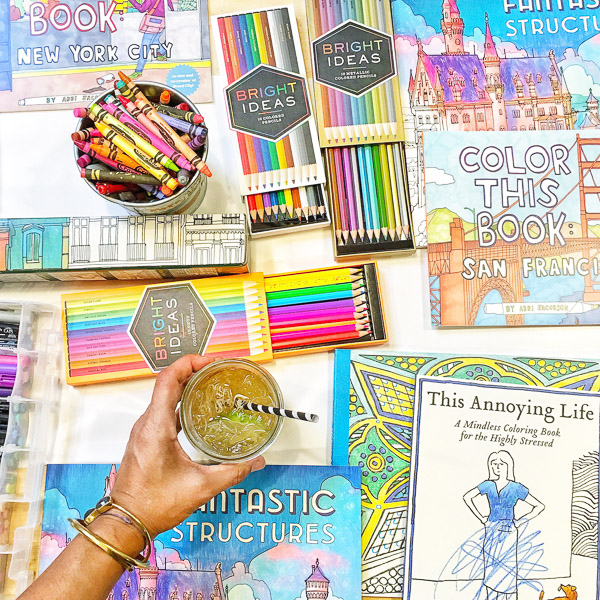 A big thank you to Women + Whiskies and Chronicle Books for helping make our ladies night extra spectacular. And thank you to Kris & Bob of Neve + Hawk for opening your doors for us.
There's a new book out by Chronicle Books called Ladies Drawing Night that I've got my eye on and the timing couldn't be better!
Hope this inspires you to host your own Ladies Craft Night. Check out my posts on Books to Get you Drawing, Coloring Books for Adults, and Keeping Creativity Alive.
Anywho- Look out for some workshops soon!