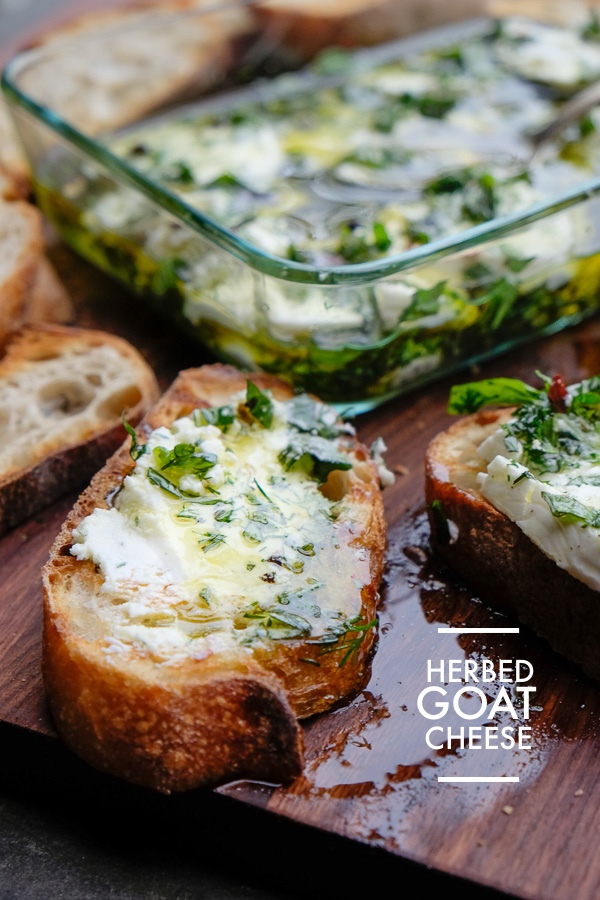 I'm having a few friends over this weekend to make Valentine's cards!
There will be plenty of wine,  maybe some calzone and definitely this Herbed Goat Cheese because no party would be a party without a fancy cheese & bread situation.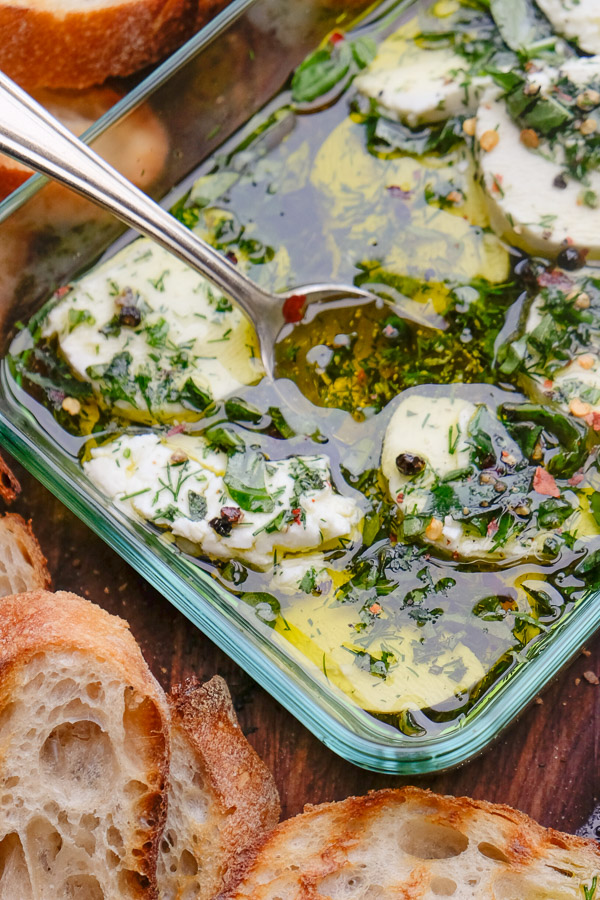 I spotted this recipe in Ina Garten's new cookbook- Cooking for Jeffery and immediately thought of my mom.
My mom loves Ina and she also has a very similar appetizer in her own repertoire.
She serves her Herbed Goat Cheese with a crostini and we all plooooooow through it.
Though,  I think my mom's version might be heated and there's garlic in it? I'm not sure.
The goat cheese is soft. The herbs are fresh. The smashed peppercorn is my favorite part. Wait. It's probably the bread and how it gets a little oily. Sigh….
This weekend:
Art will be had. We'll laugh. We'll have deep conversations and make some magic.
I've been looking forward to it alllllllll week.
Let's gather our ingredients.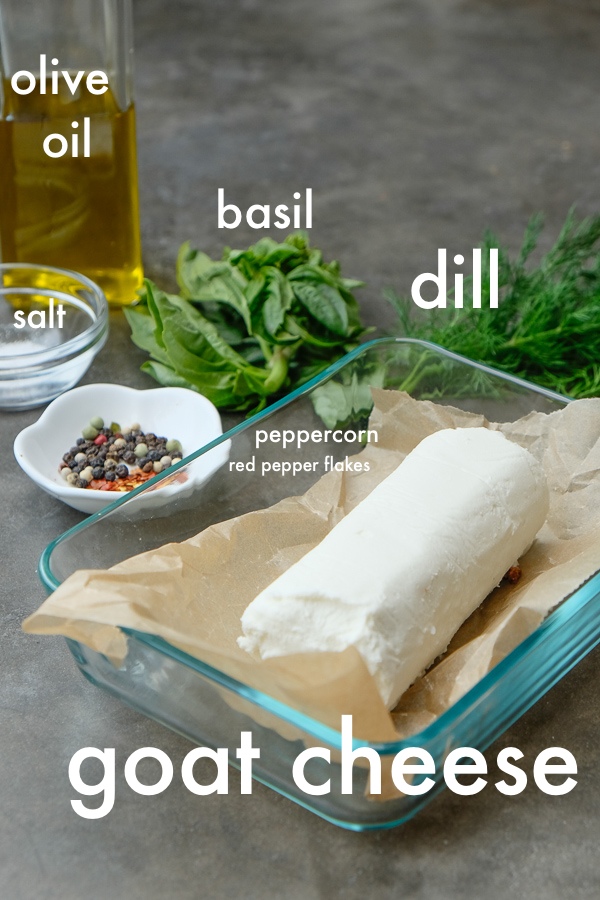 Did you know you can cut goat cheese with fishing wire or floss?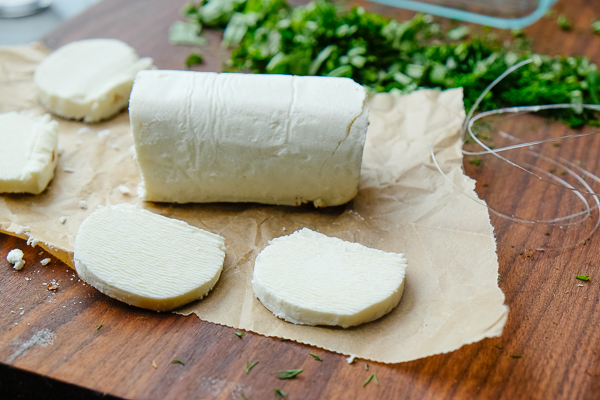 If you use a knife….you'll be so frustrated.
I love doing this because it reminds me of cutting clay when I was in ceramics class.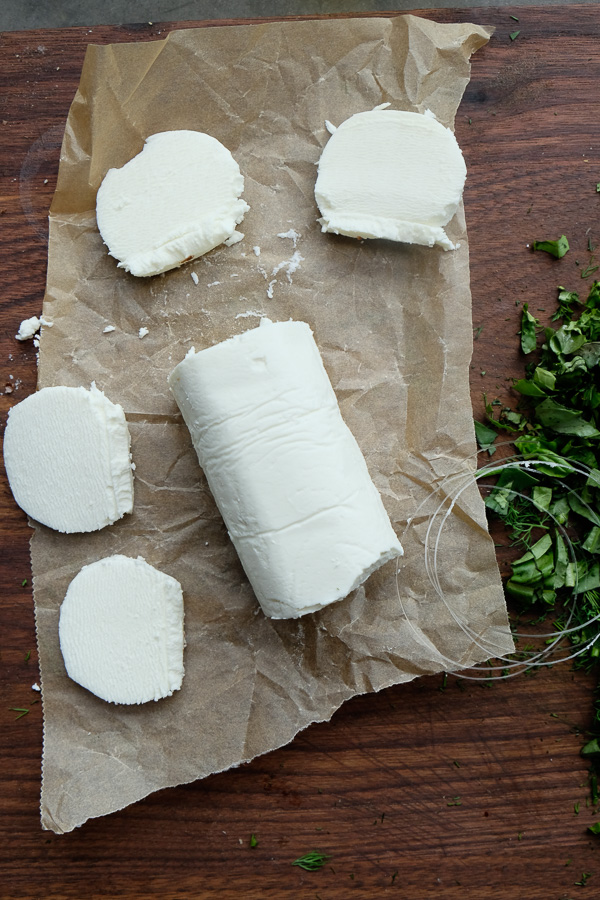 I made a little video of the action, so I forgot to take photos of the process. Oops.
You basically chop the herbs and layer it up with olive oil!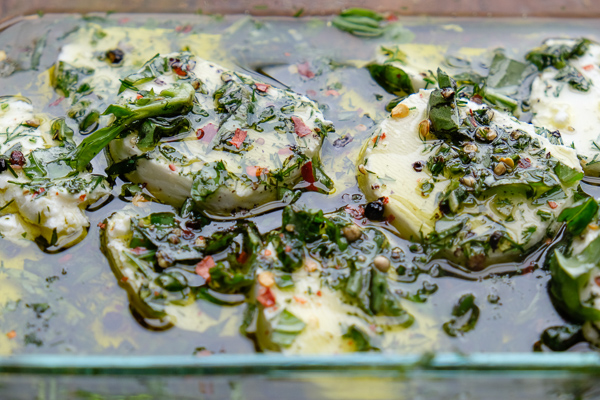 It's herbaceous!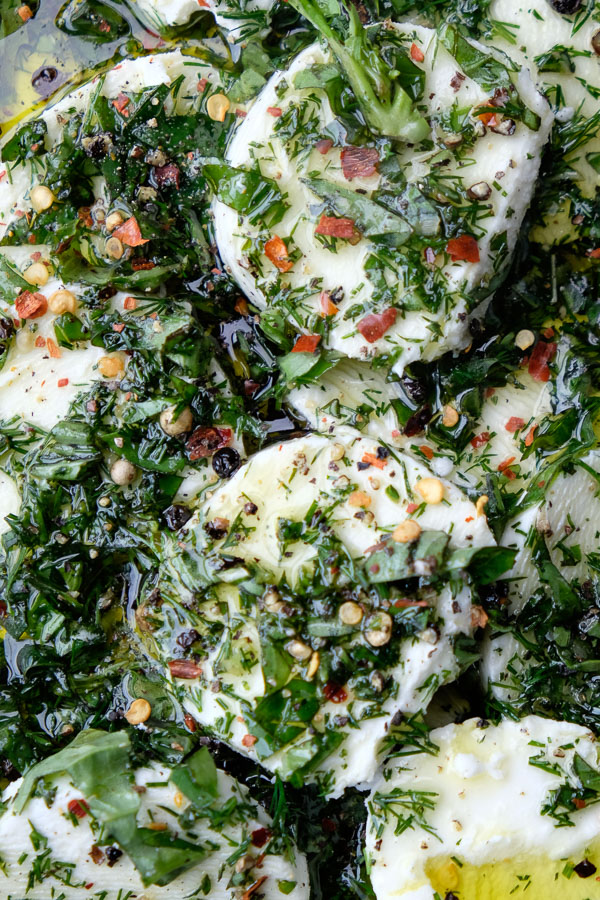 Oh. What do we have here?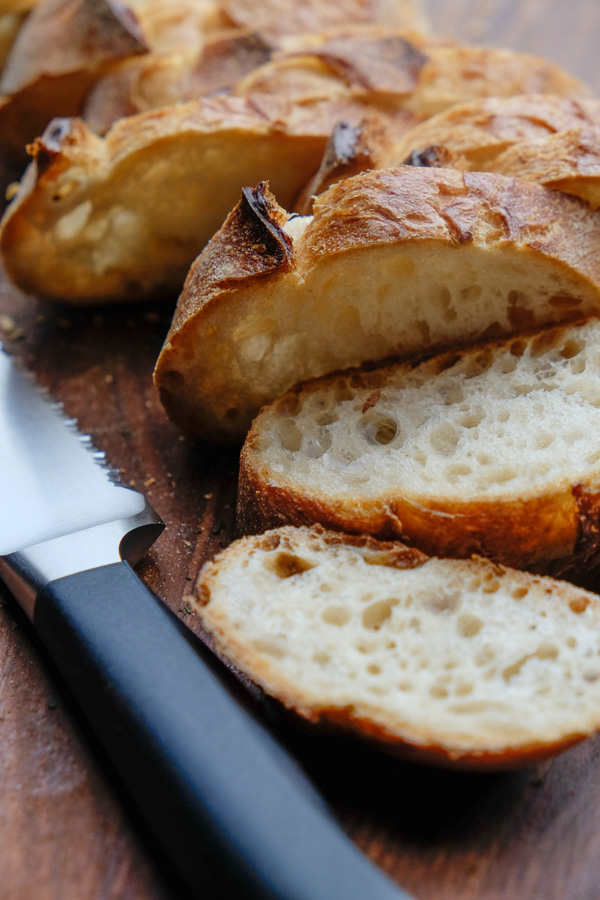 Don't mind if I do…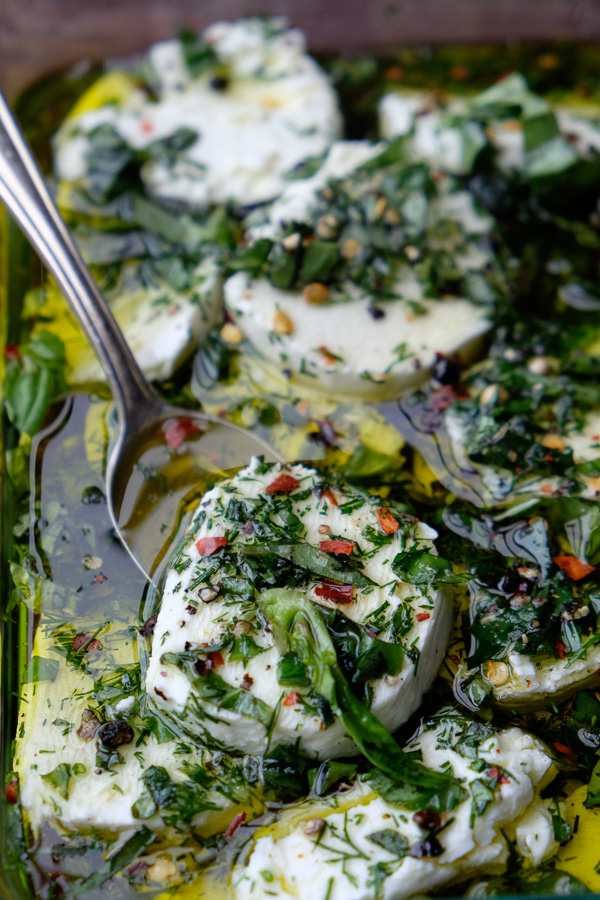 MMMMM.
When you run out of the goat cheese, start dipping the bread in the olive oil!
If you have leftover olive oil, use it in a salad dressing.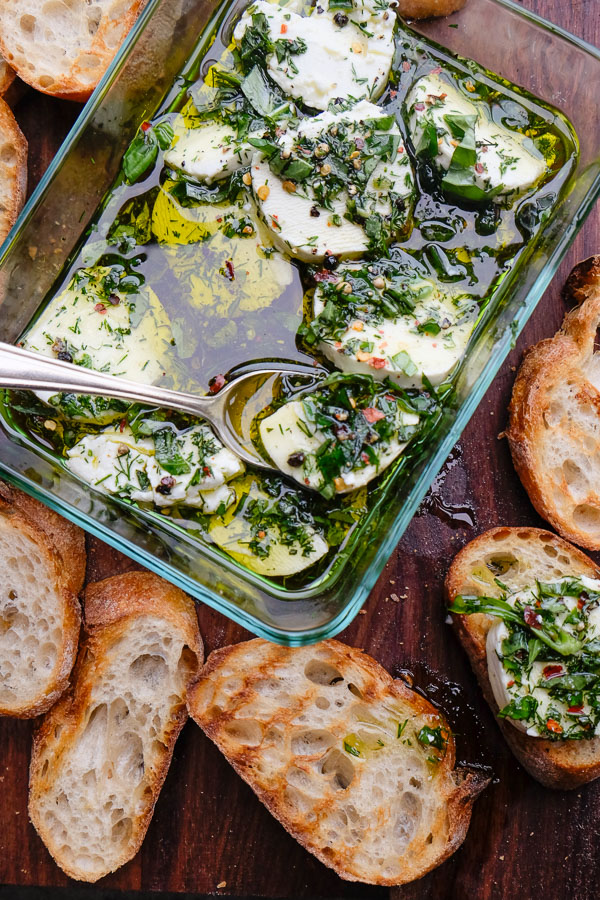 So…you're not having a party. It's cool.
You can make this herbed goat cheese and have a snack dinner during the week.
You can also use it to make a sandwich (or a salad!)
Here's a sandwich idea: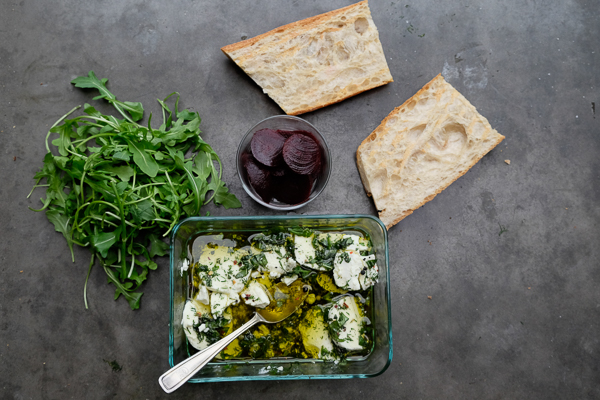 Toasted bread with the herbed goat cheese, arugula & pickled beets.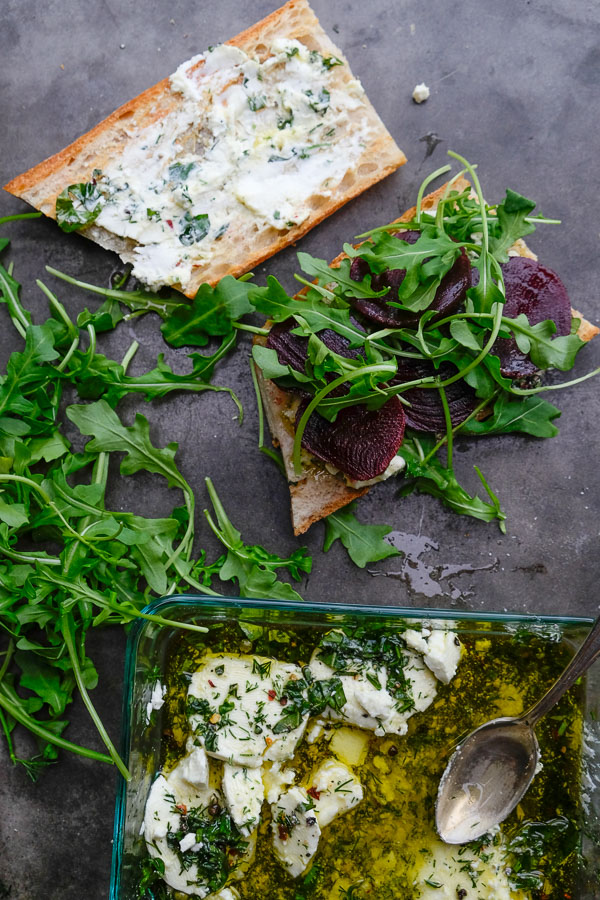 SO GOOD.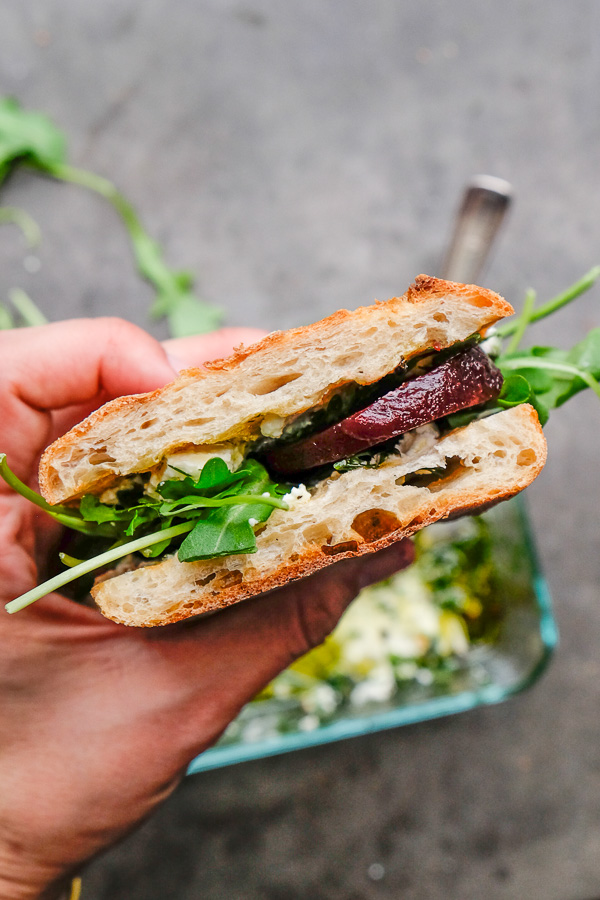 Can't wait to share this weekend.
Thanks for reading Shutterbean!  If you'd like to check out more of my everyday life, follow me on Instagram and be sure keep in touch via Facebook, Twitter,  Bloglovin,  Pinterest, or subscribe via email to get new posts delivered to your inbox.
Herbed Goat Cheese

serves about 4-6
recipe adapted from Cooking for Jeffery

8 oz. goat cheese, cut into 1/4 inch discs
extra virgin olive oil (enough to fill your container)
minced fresh dill
julienned fresh basil
crushed red pepper flakes
kosher salt
1 tablespoon cracked peppercorns

Line the container your jar/container with a thin layer of olive oil. Nestle a layer of the sliced goat cheese in the oiled container. Top with half of the fresh dill and basil followed by a good sprinkle of salt and cracked peppercorns. Drizzle with olive oil and continue with another layer of cheese and herbs. Cover and set aside, at room temperature for an hour or refridgerate for up to 24 hours. Serve at room temeprature with bread or crackers.