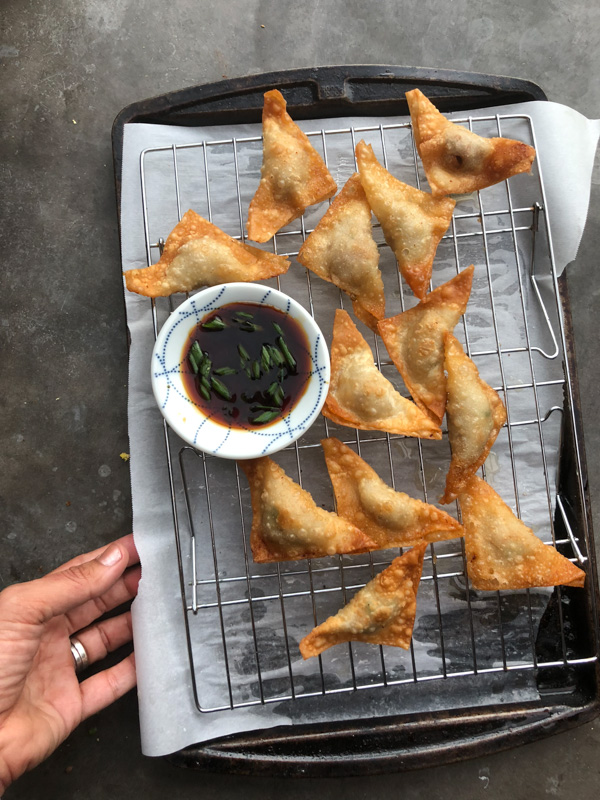 My kid devours dumplings, wontons and pot stickers. They're all a perfect vehicle for soy sauce….which is one of his favorite things. Instead of going out to a Chinese restaurant to satisfy our cravings, I made these Pork Scallion Wontons at home.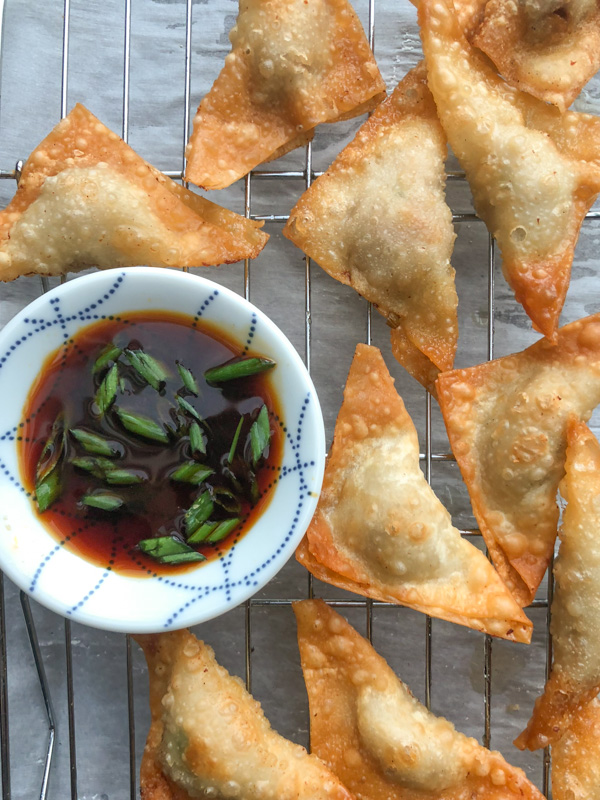 Appetizer turned dinner? SIGN ME UP.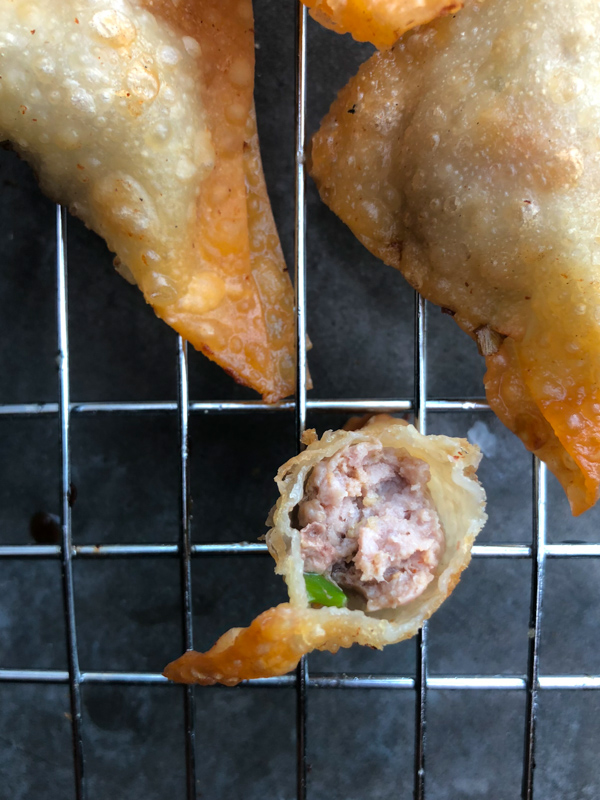 I can't wait to experiment with fillings!
Let's gather our ingredients: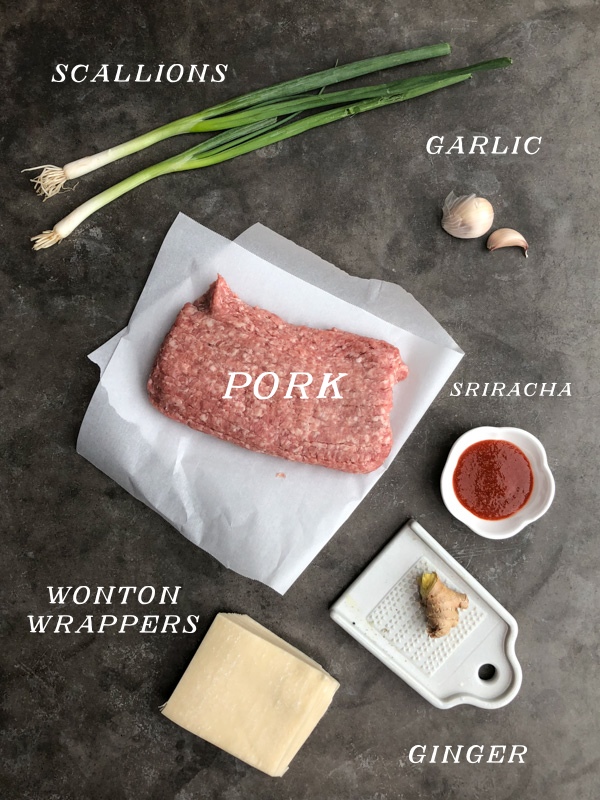 Filling first.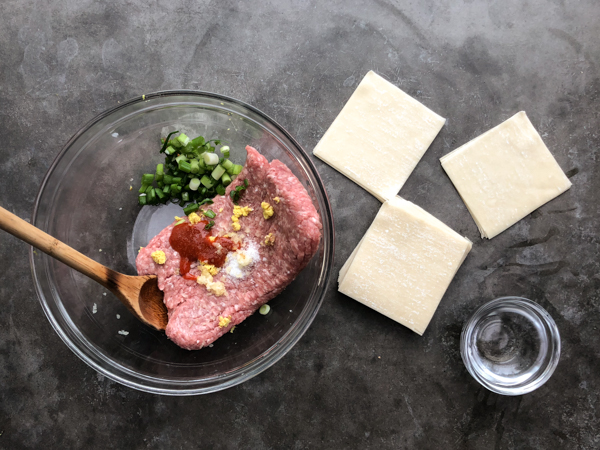 This is really fun to do….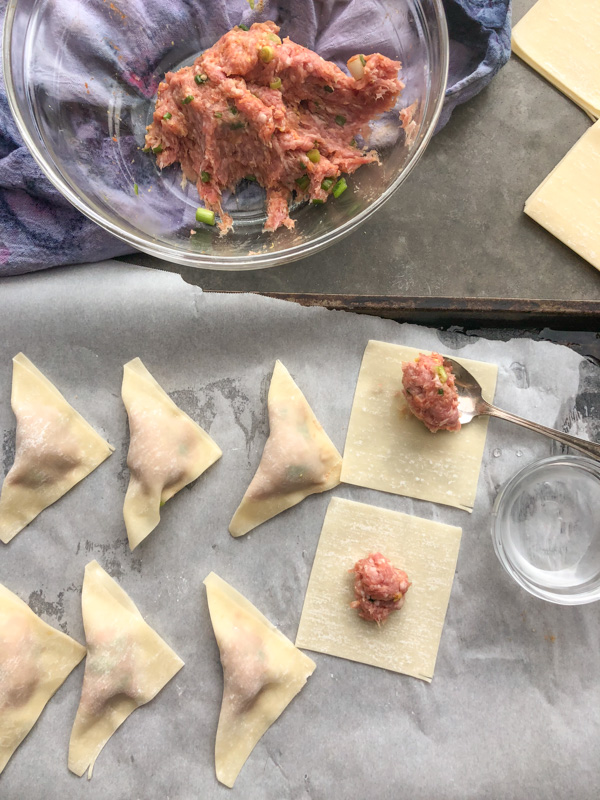 Very therapeutic if I do say so myself.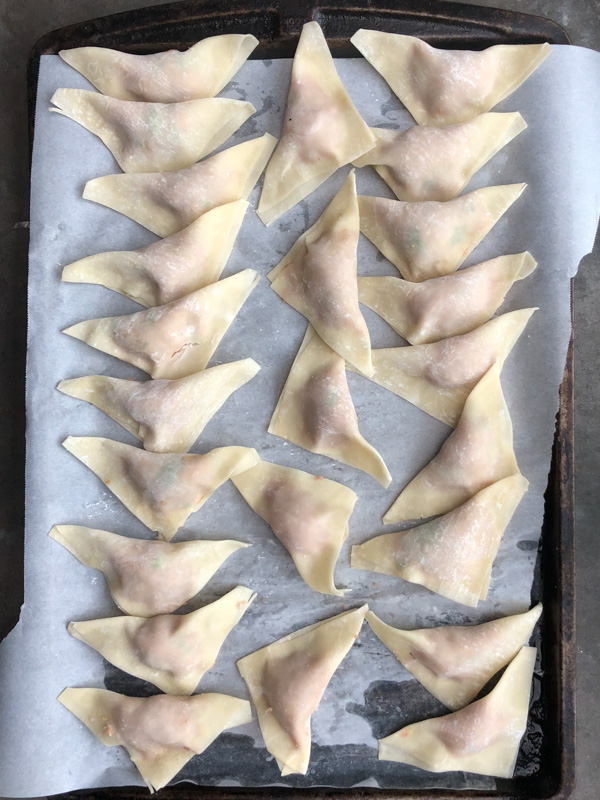 All you need is a good podcast to get you in the zone.
You listening to anything fun these days?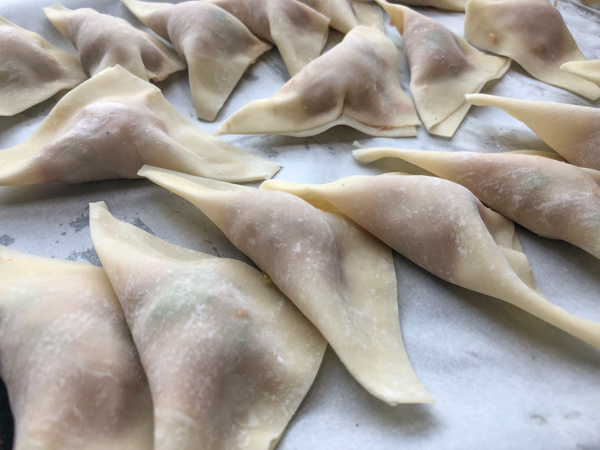 FRIED!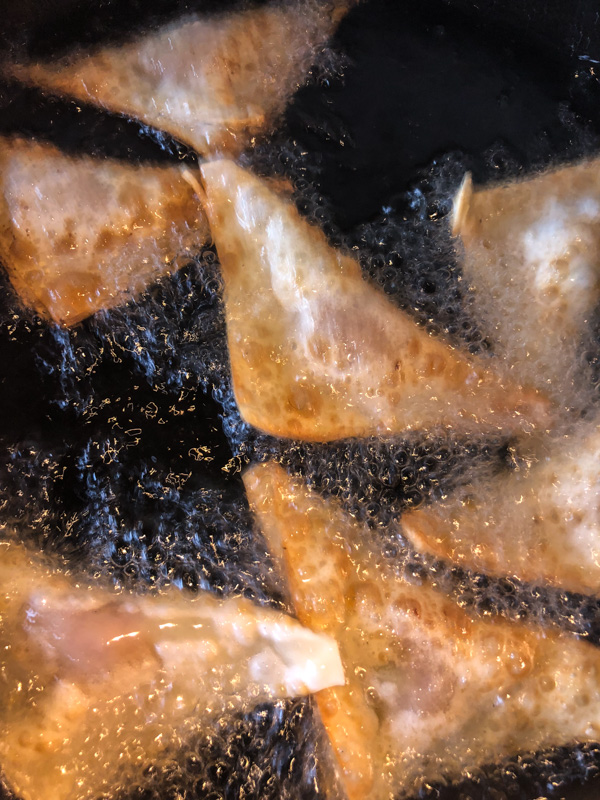 Freshly fried!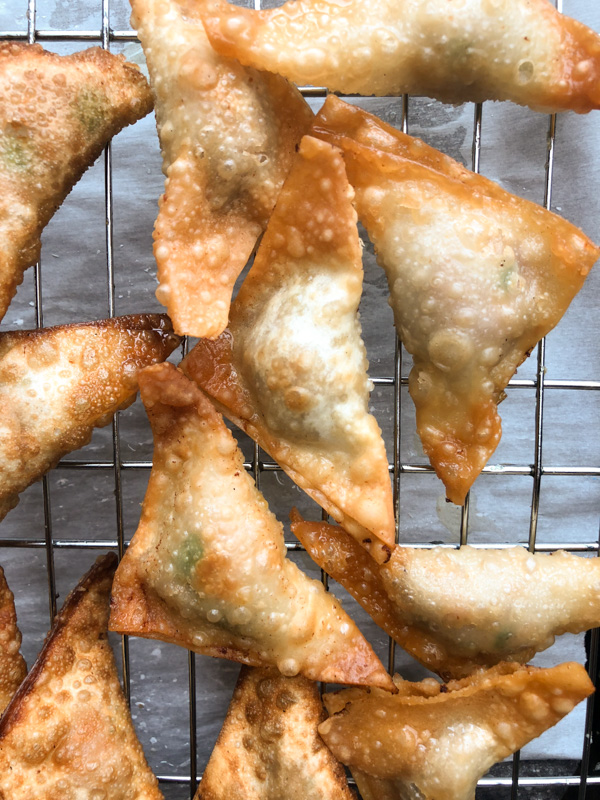 Have a sample!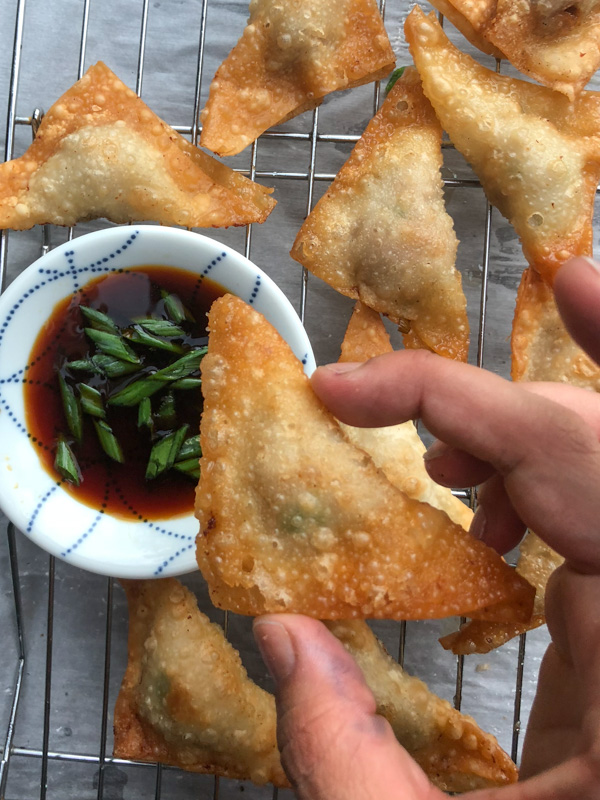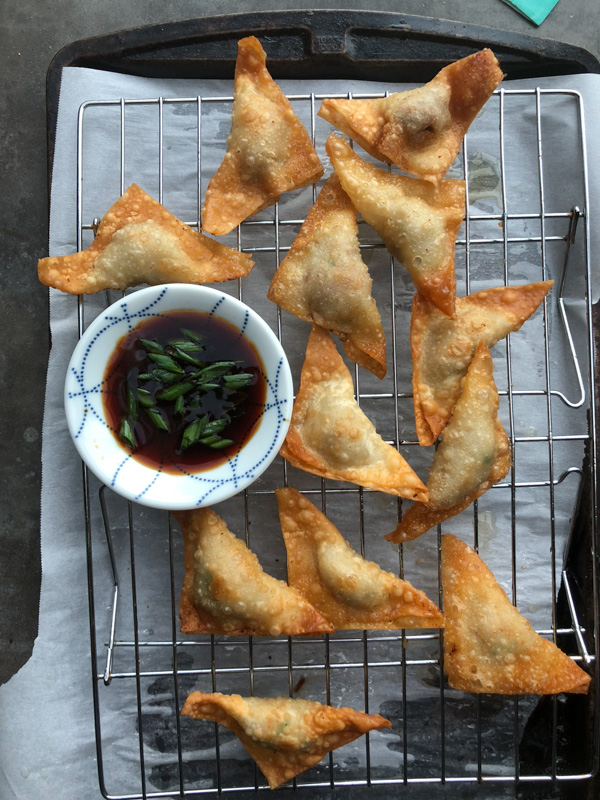 Serve with ponzu sauce and some sliced scallions!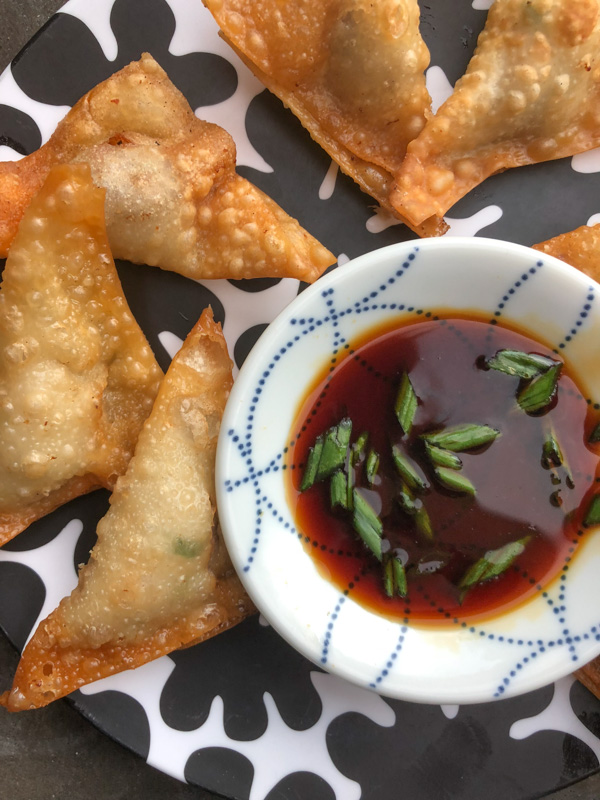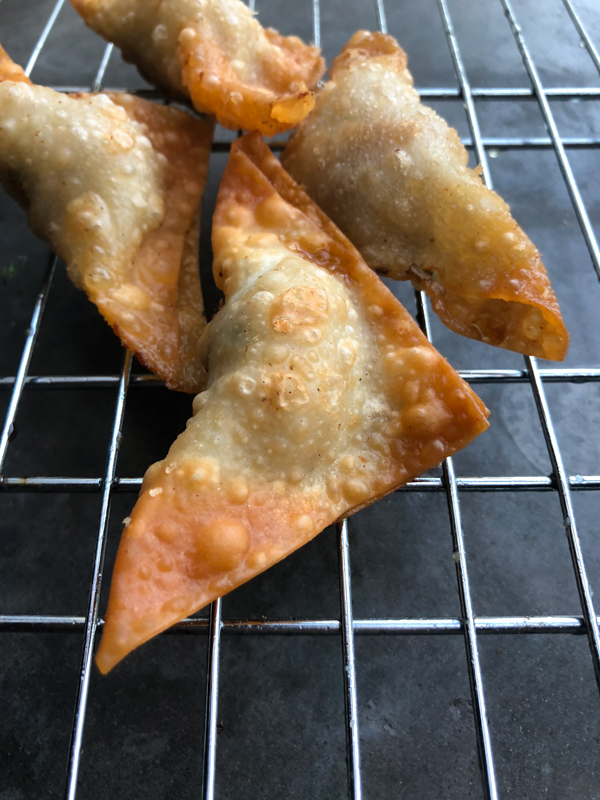 Dig in!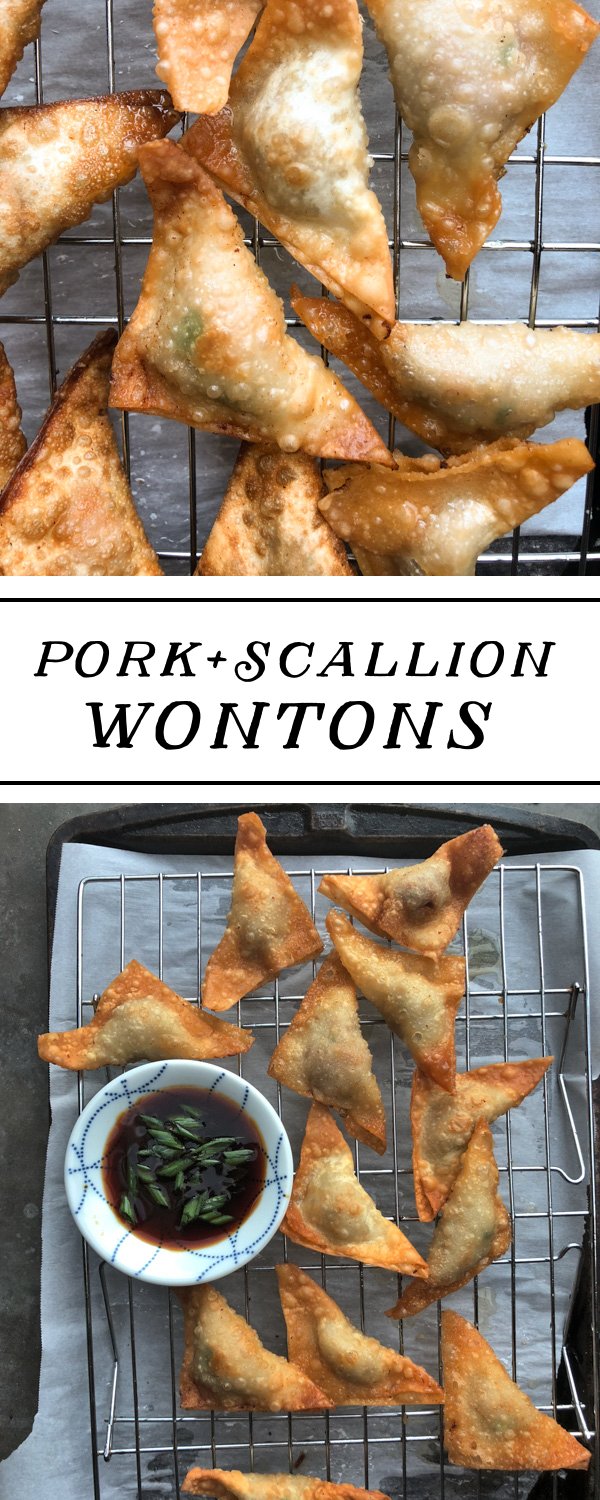 I think a mushroom filling is next…or maybe a sweet version!
makes 16

recipe adapted from Rachael Ray Magazine

1/2 lb. ground pork
2 scallions, thinly sliced
1 inch fresh ginger, minced
2 cloves garlic, minced
1 teaspoon sriracha
1 teaspoon salt
16 wonton wrappers
4 cups vegetable oil
1/2 cup ponzu sauce

In a bowl, combine pork, scallions, ginger, garlic, sriracha, salt. Working with one wrapper at a time, moisten the edges with water, spoon 1 tablespoon filling into the center. Fold over diagonally and seal.

In a medium saucepan, heat oil over medium heat until shimmering. Fry wontons, turning once, until golden, about 3 minutes. Drain on paper towels and serve with ponzu sauce.