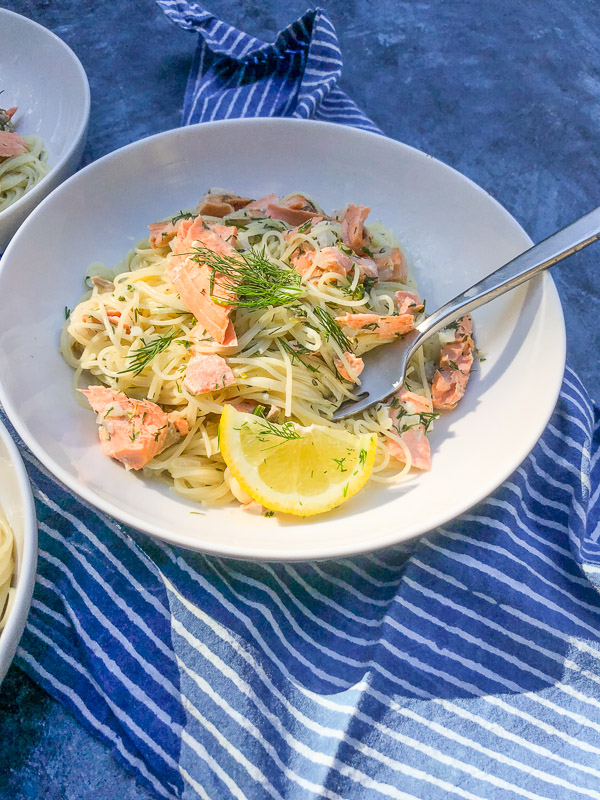 The weekend is coming up and I wanted to add this Lemon Dill Salmon Capellini to your radar. Quite a few of you were looking for a good summer recipe that doesn't involve a grill and I think you might like this one!
You also have to be into vodka, cream and salmon. Can you dig?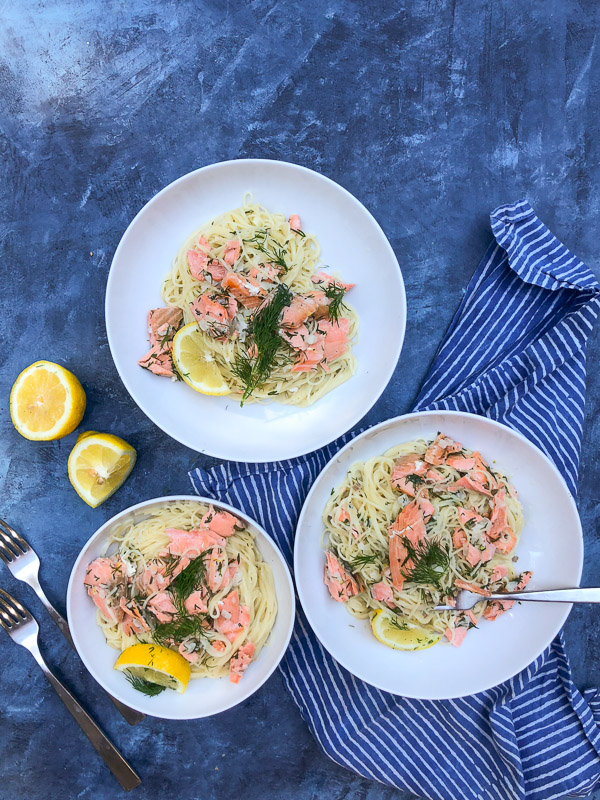 The vodka cream sauce here is flavored with a good dose of dill and lemon juice.  It feels incredibly light and with the combination of the texture of capellini, you're probably not going to want to stop eating said Lemon Dill Capellini with Salmon. It's a texture thing. I cannot resist capellini. I feel like it's so light it doesn't have calories. I know I'm wrong.
Now, we just need to you to have some leftover salmon to use and we're one step closer to dinner!
Ingredients are gathered.
Broiling salmon is really easy. I put it on a baking sheet, seasoned with salt, pepper and drizzled olive oil. I broiled for about 10-15 minutes. Flipped and broiled until cooked through.
I then leave the skin under the broiler until it's crispy because I cannot resist crispy salmon skin. That's a whole other post. I digress.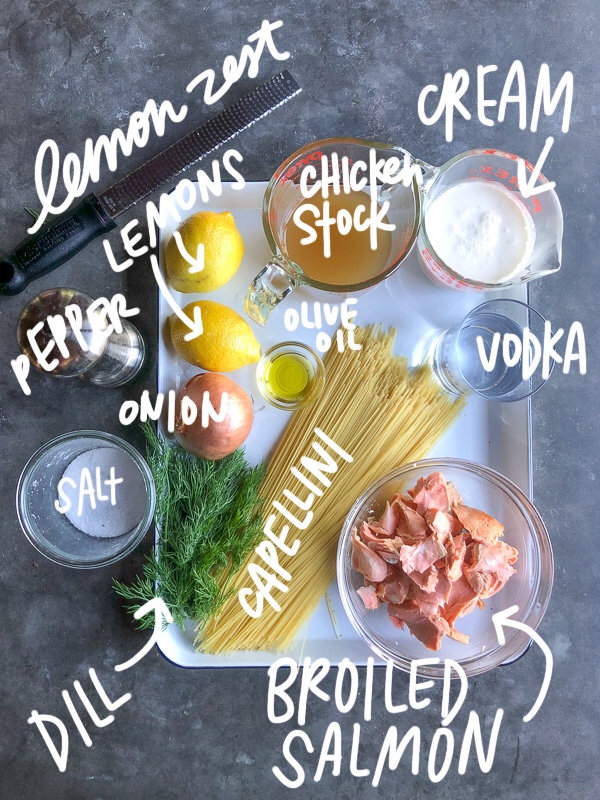 Bust out your microplane zester, because we're zesting some lemon to start with.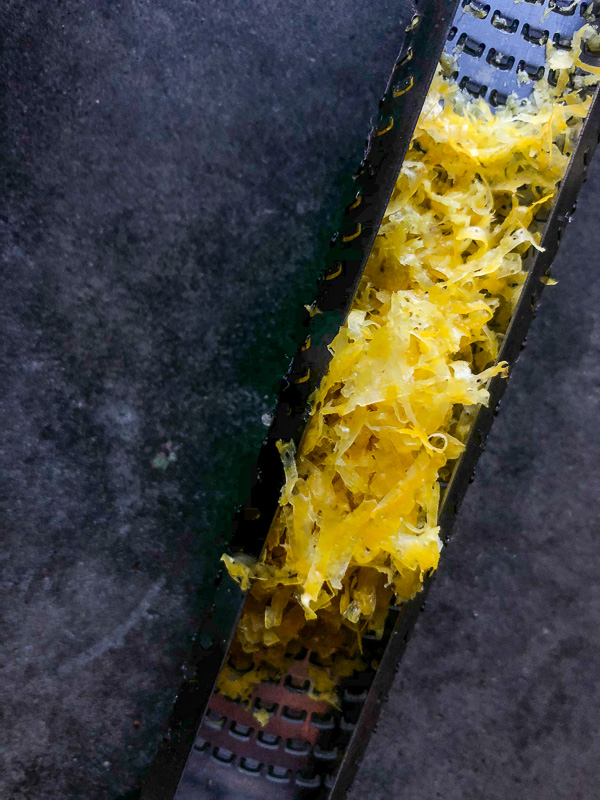 Onions are sauteed.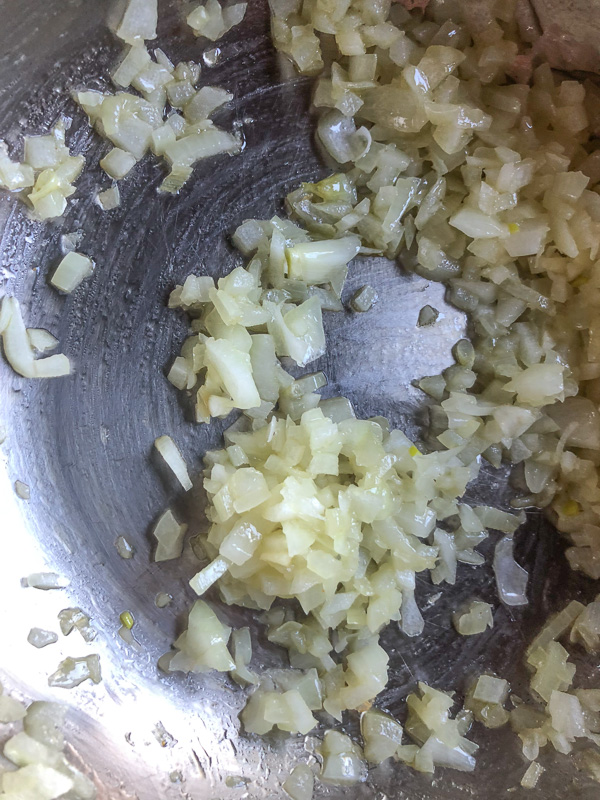 In goes the chicken stock & cream.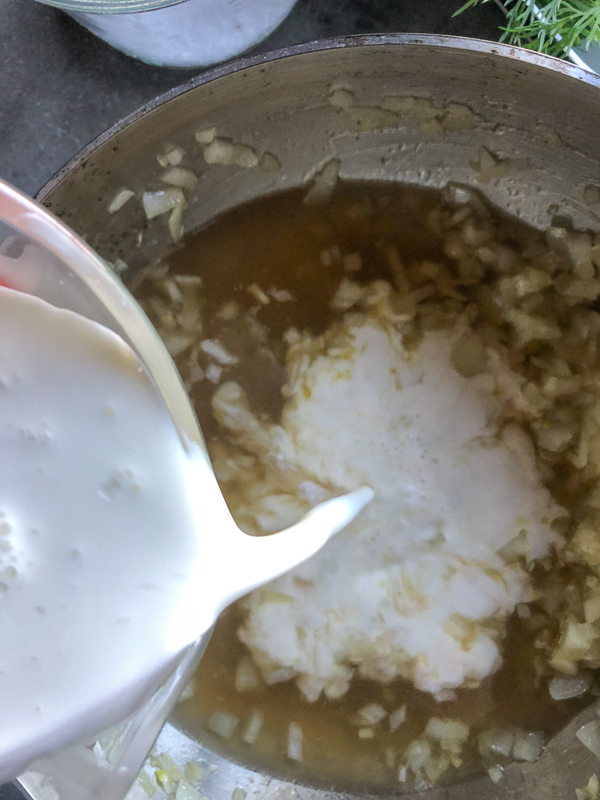 Cook to reduce.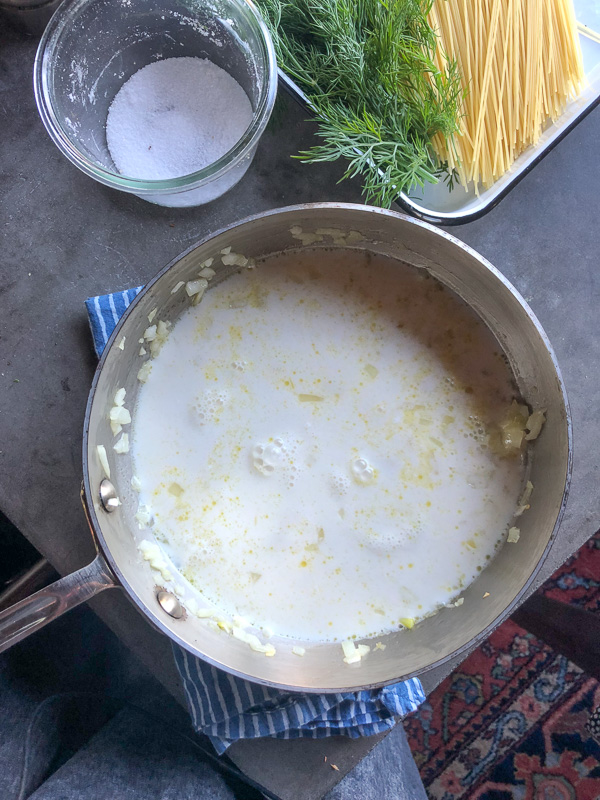 Add the zest, lemon juice and dill.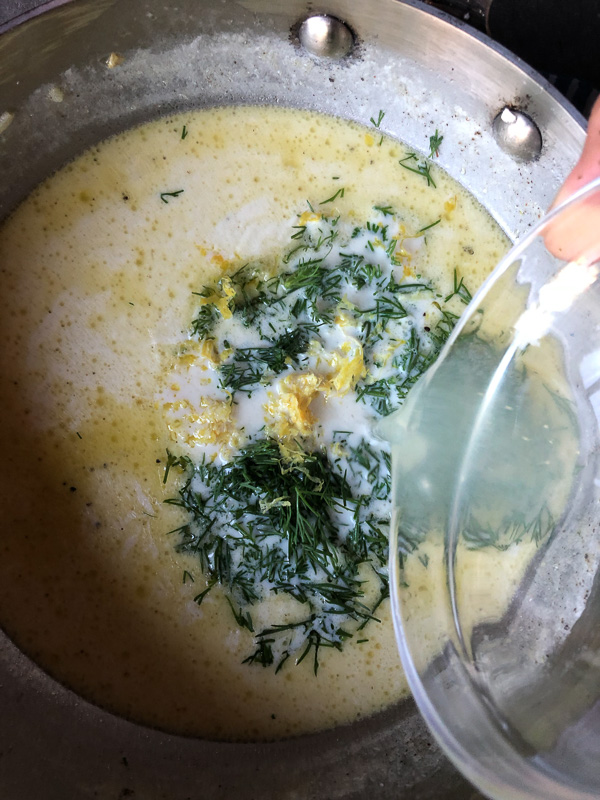 Add the salmon in. You just want to heat it through in the sauce.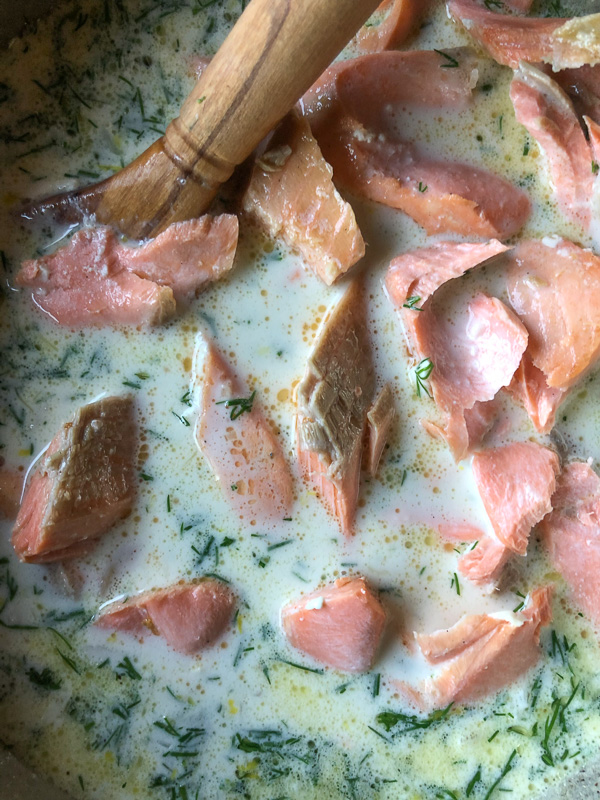 Marry the capellini with the salmon.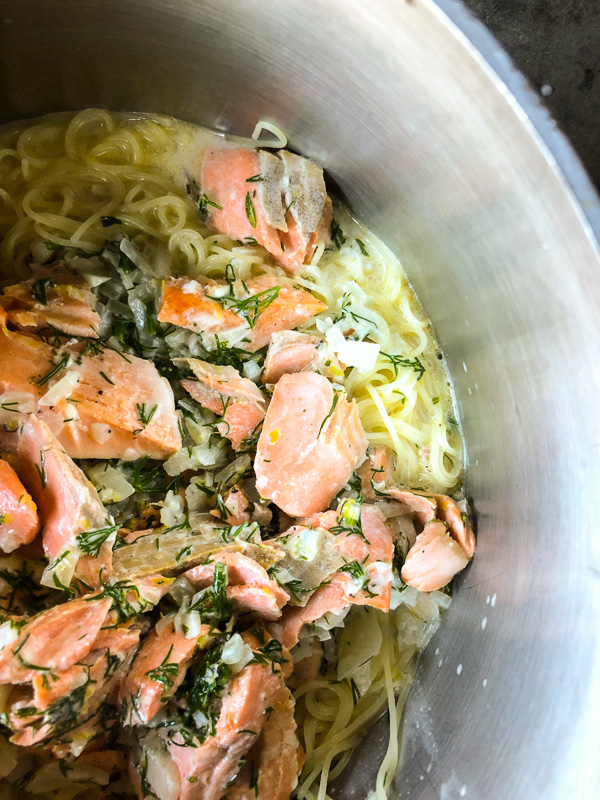 Serve it up with some extra dill and a hit of lemon juice.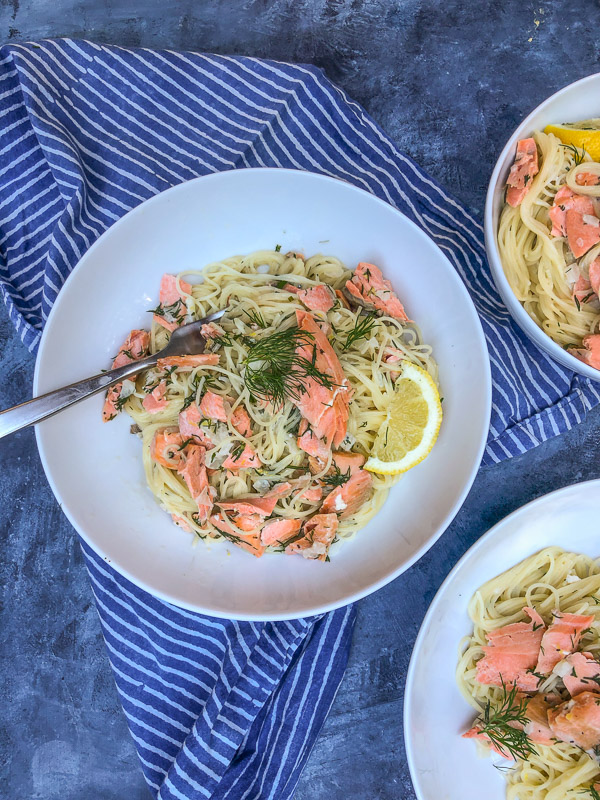 Welcome to the Summer rotation,  Lemon Dill Capellini with Salmon!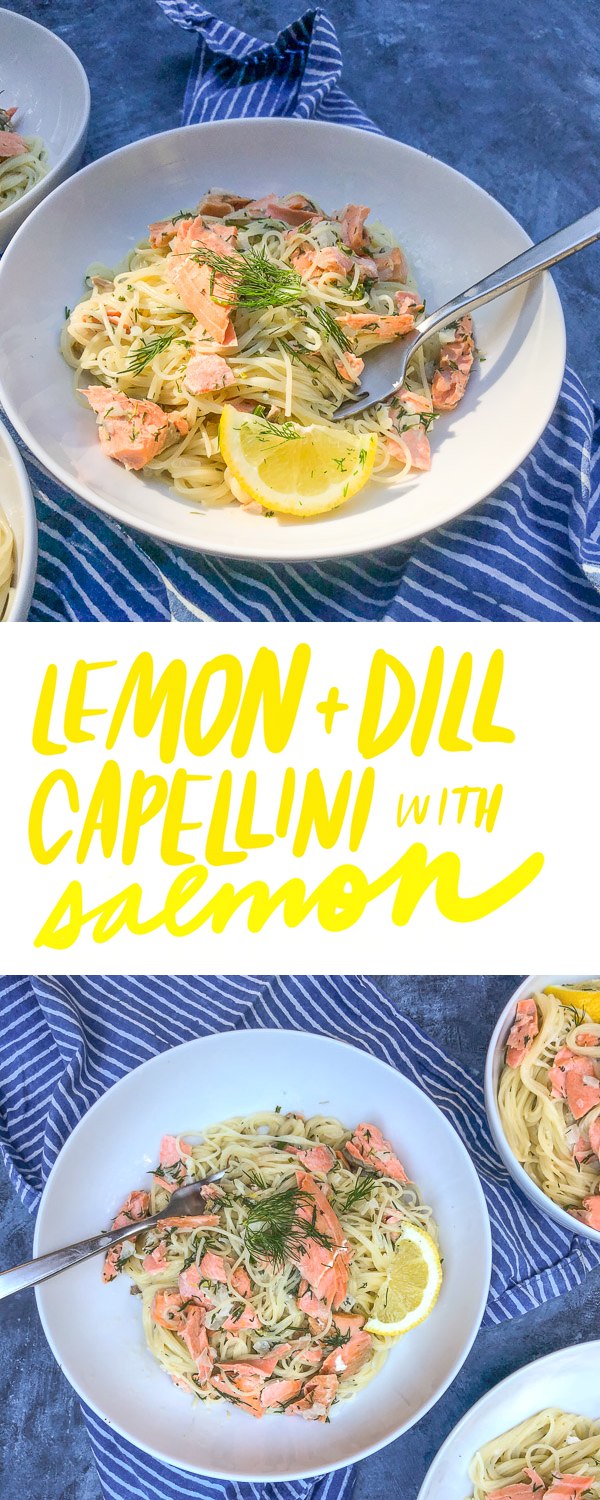 I sure do like you.
Lemon Dill Capellini with Salmon

serves 4

recipe slightly adapted from Gourmet Magazine

1 medium onion, finely chopped
1/2 teaspoon salt
1 cup chicken broth
1 cup heavy cream
1/2 cup vodka
1/2 cup chopped fresh dill
1 tablespoon fresh lemon zest
2 tablespoons fresh lemon juice
1/4 teaspoon blacked pepper
2 1/2 cups flaked broiled salmon
10 oz. capellini
lemon wedges, for serving

Cook onion with salt in oil in a heavy saucepan over medium heat, stirring occasionally, until softened, 5 to 6 minutes. Add broth, cream, vodka, and salt and bring to a boil, until sauce is reduced to 2 cups, about 10 to 12 minutes.

Remove from heat and stir in dill, lemon zest, juice, and pepper.  Add salmon to the saucepan and cook over low heat until the fish is just heated through, about 2 to 3 minutes.

While fish is heating, cook pasta in large pot of well-salted boiling water. Return pasta to pot, then toss with sauce. Serve in bowls  making sure to evenly distribute the salmon. Spoon remaining sauce on top. Garnish with extra dill and lemon wedges.