Here's what this past week looked like: My Everyday Life Week 30
This week we were in Colorado!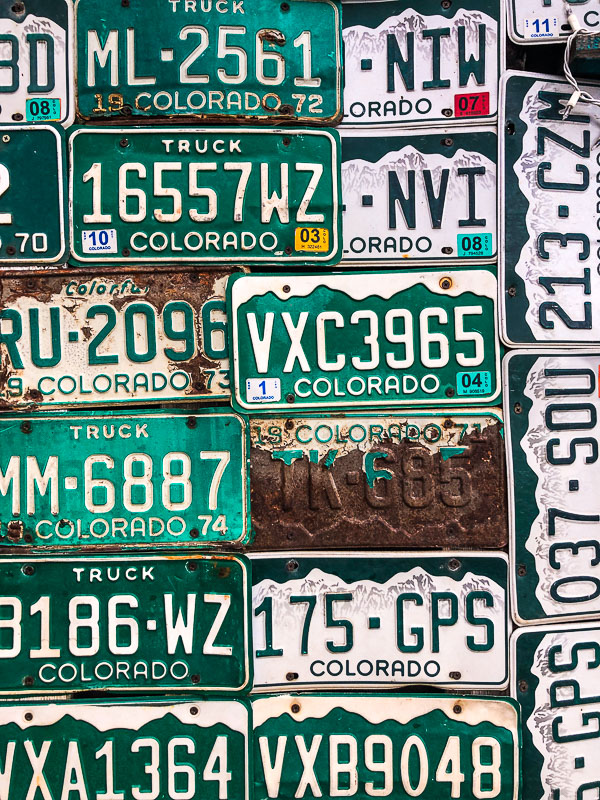 We were at the Triple Crown in Steamboat Springs.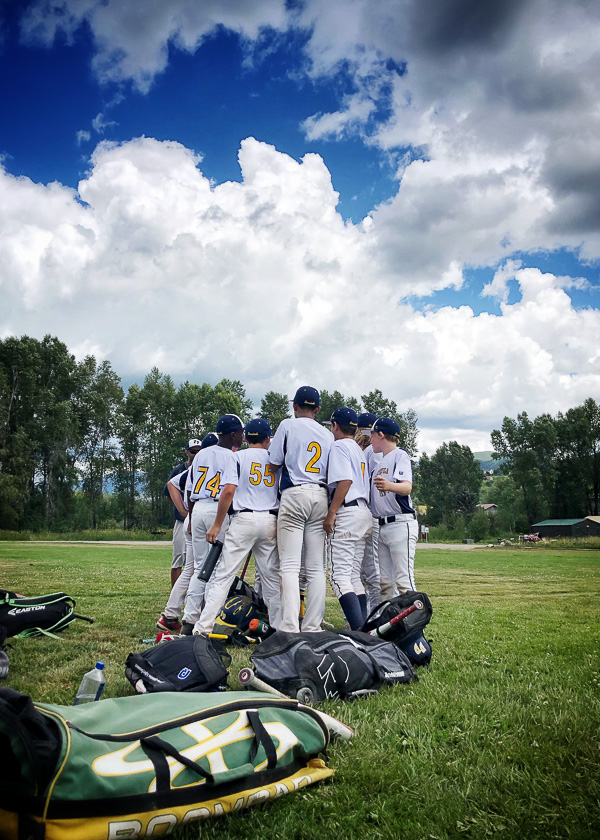 We saw three double rainbows this week!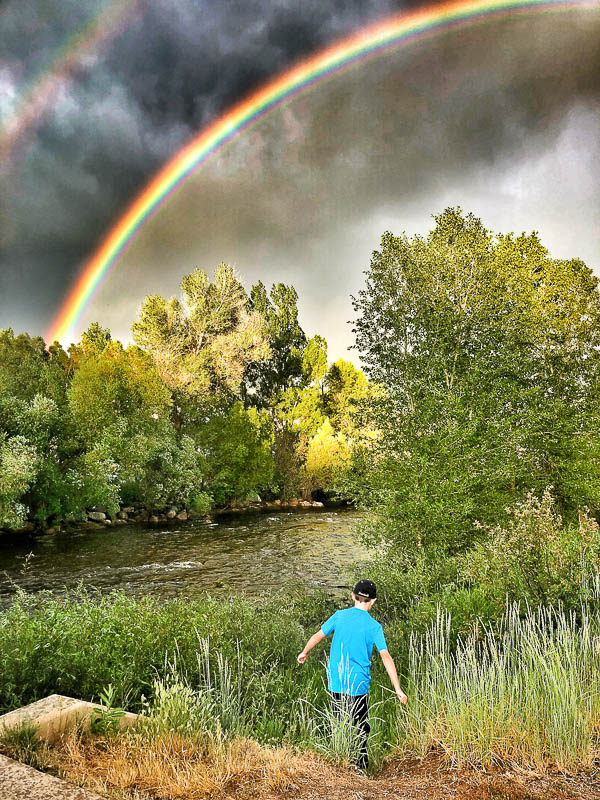 That must be a good omen, right?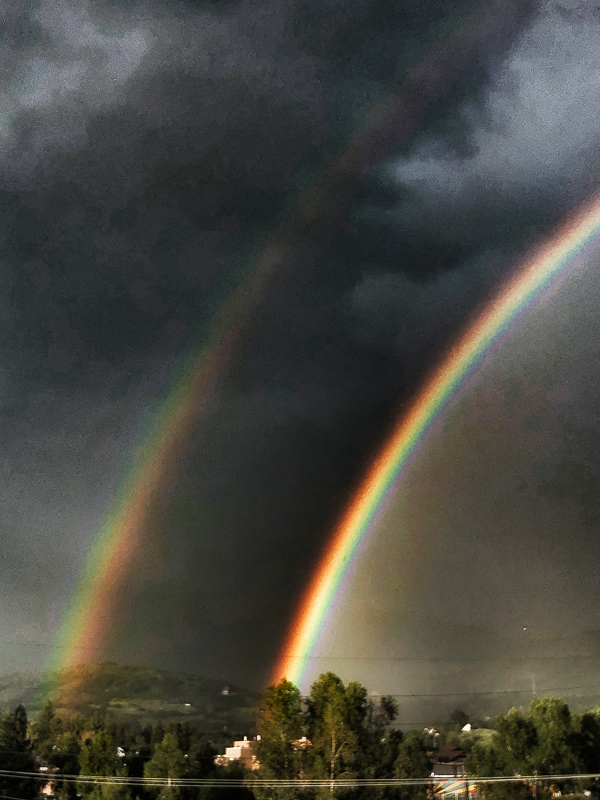 We went to a rodeo. Got to see a bunch of cowboys.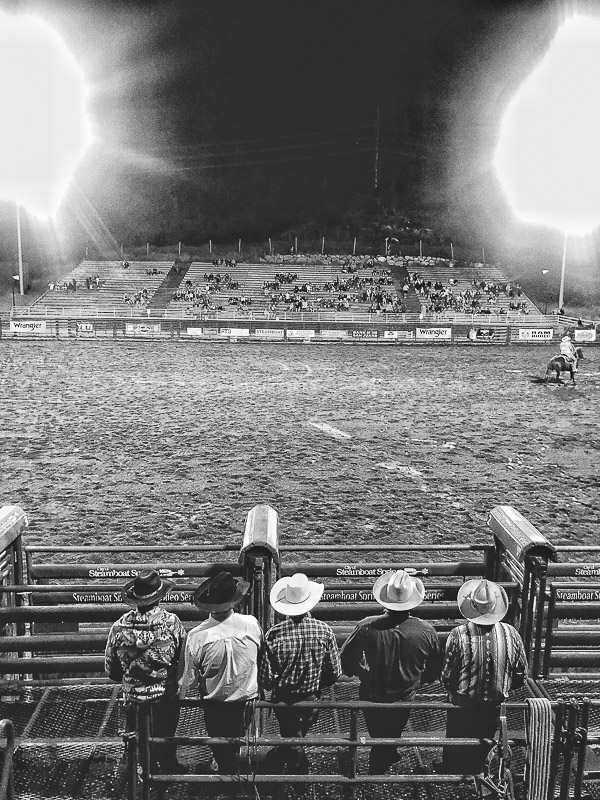 And horses at night.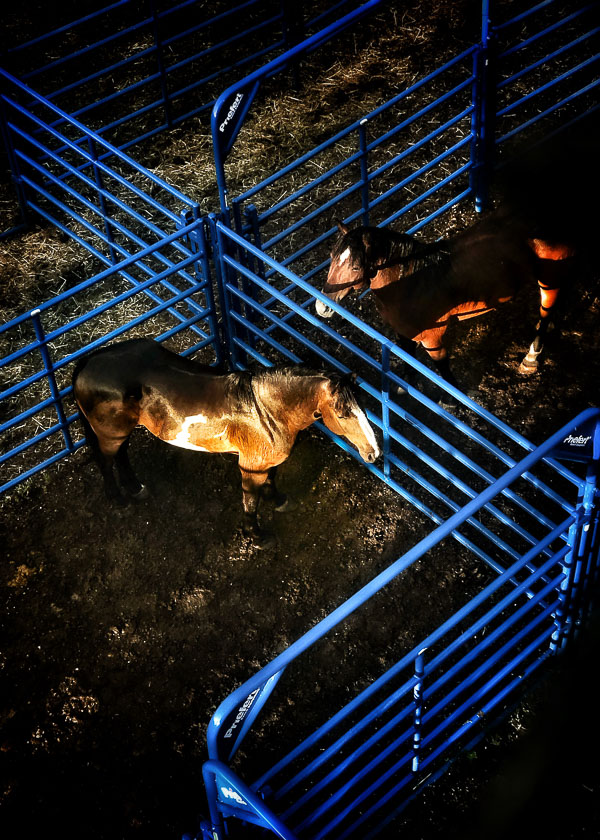 I wanted to hop on one.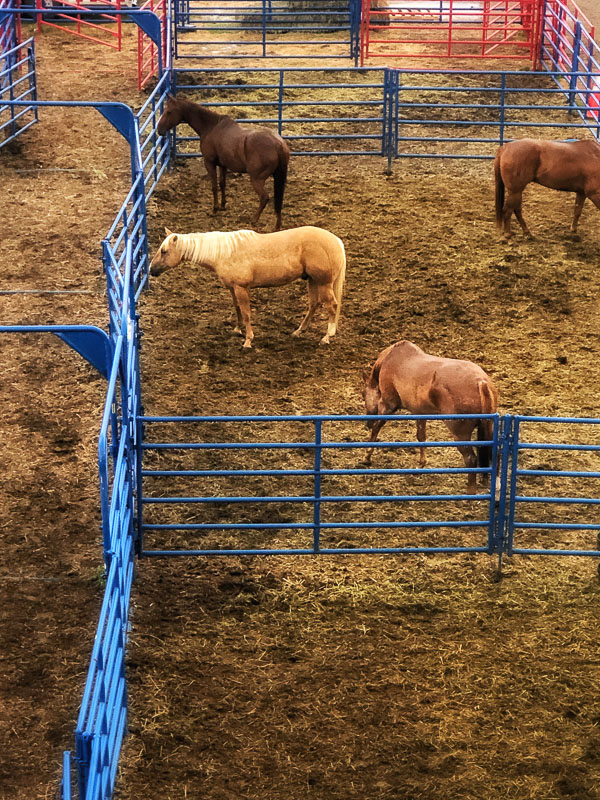 It rained!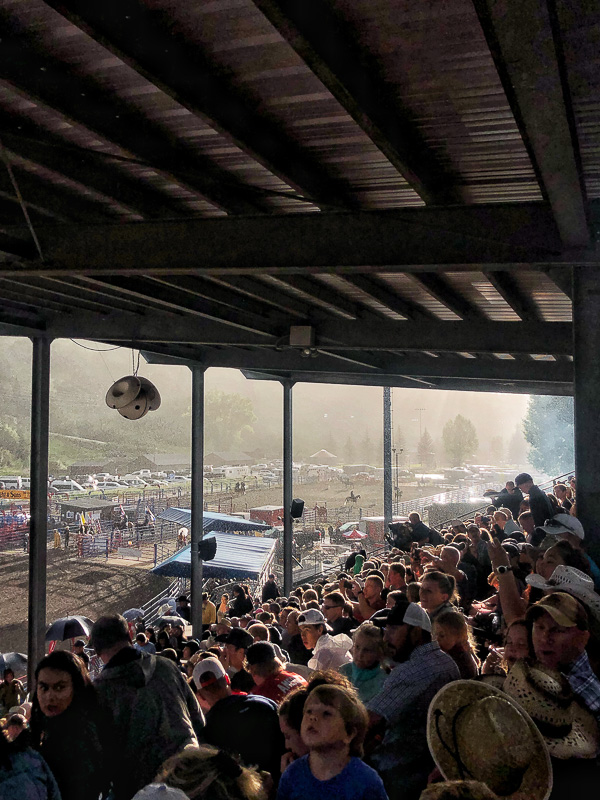 BBQ at the Rodeo was fab.
Now I can say "This ain't my first rodeo."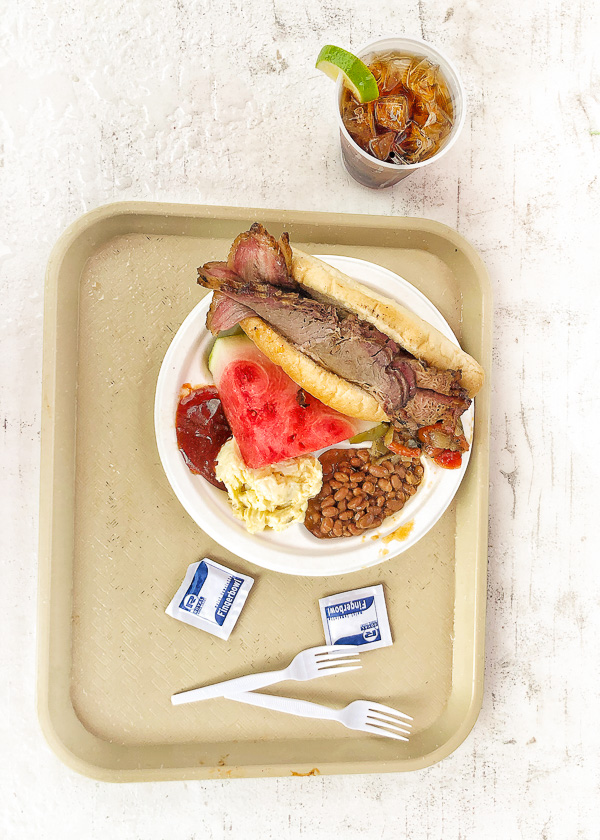 Whatever it takes to stay cool!
Bandana for the win!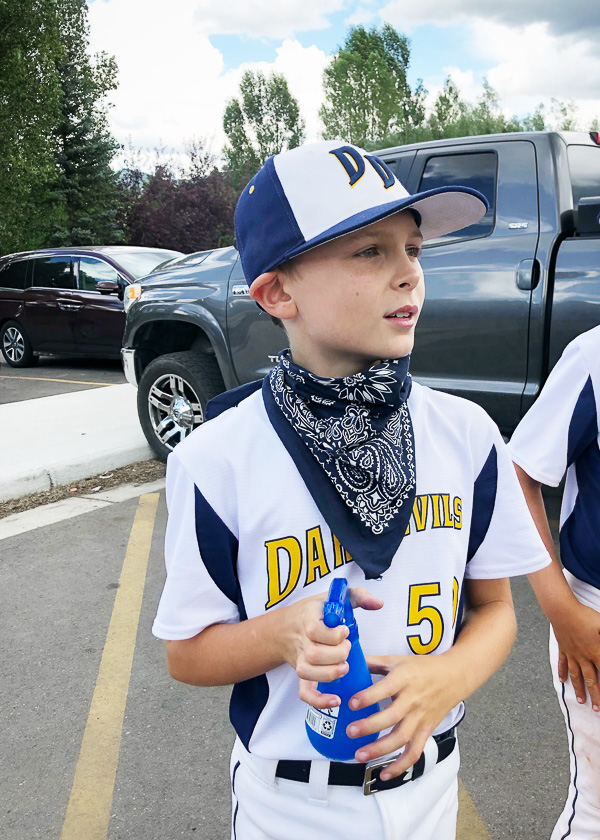 I had a little coloring club going on during our last game.
One of the girls I was coloring with asked me if I'm an art teacher.
I said yes.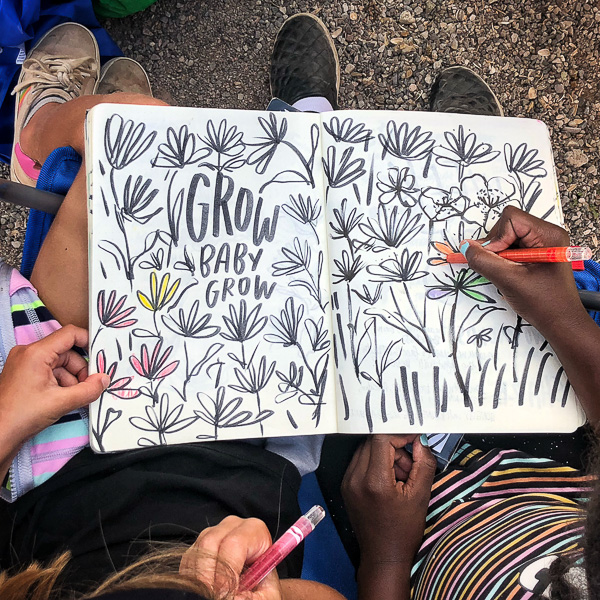 LUSH.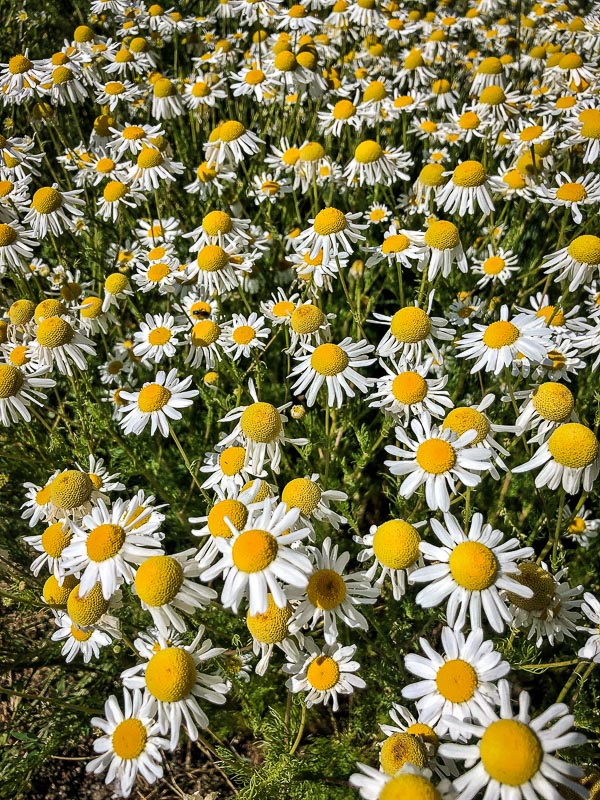 The flowers, the light, the AIR. Colorado is pretty!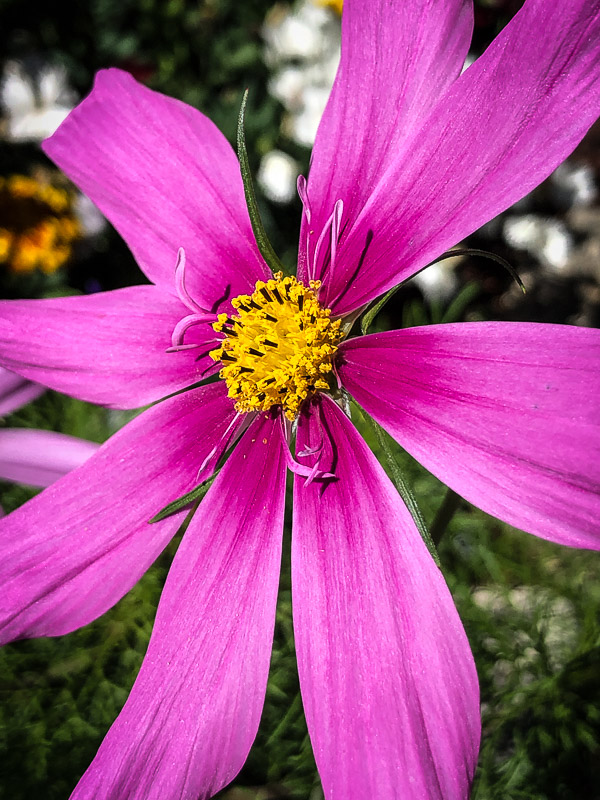 I mean…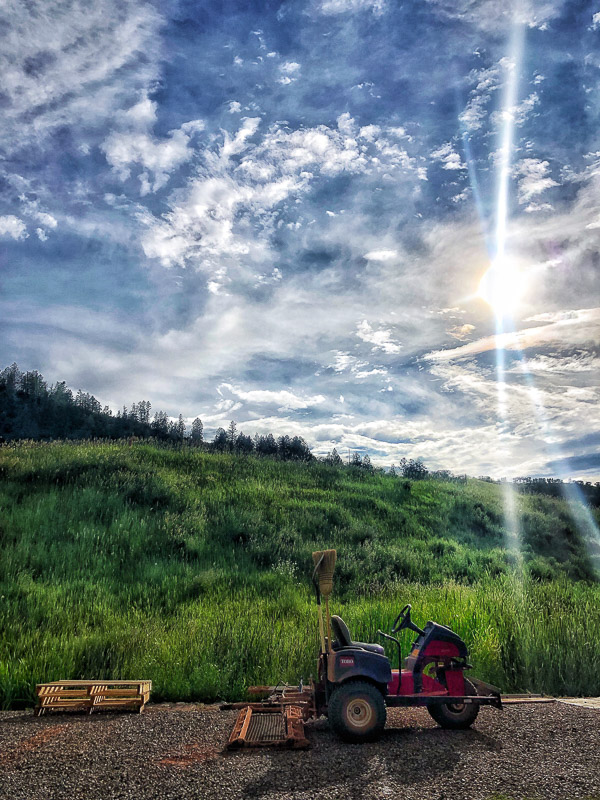 Stress eating on the bleachers. We were in a game that had to be stopped for a bit because of lightning and thunder. I can't believe the boys played so hard during the rain. So proud.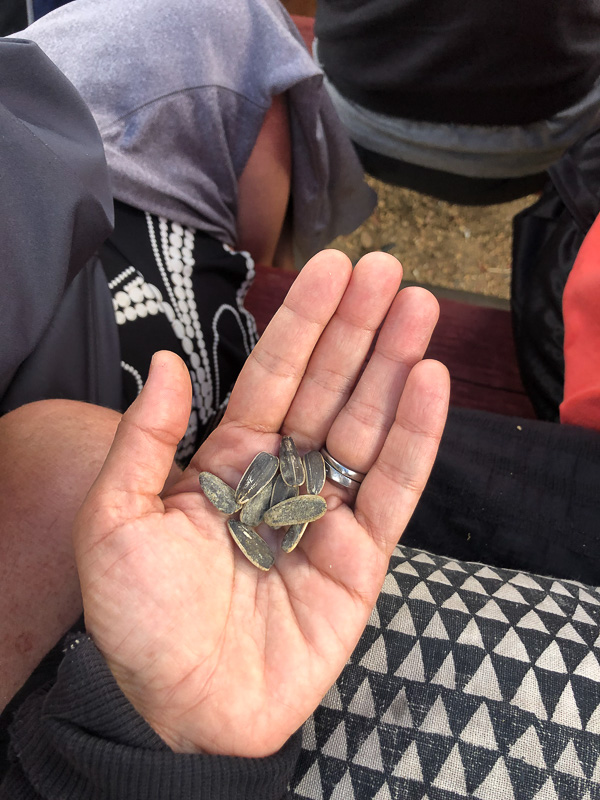 A reader recommended breakfast at Winona's in Steamboat.
We LOVED IT.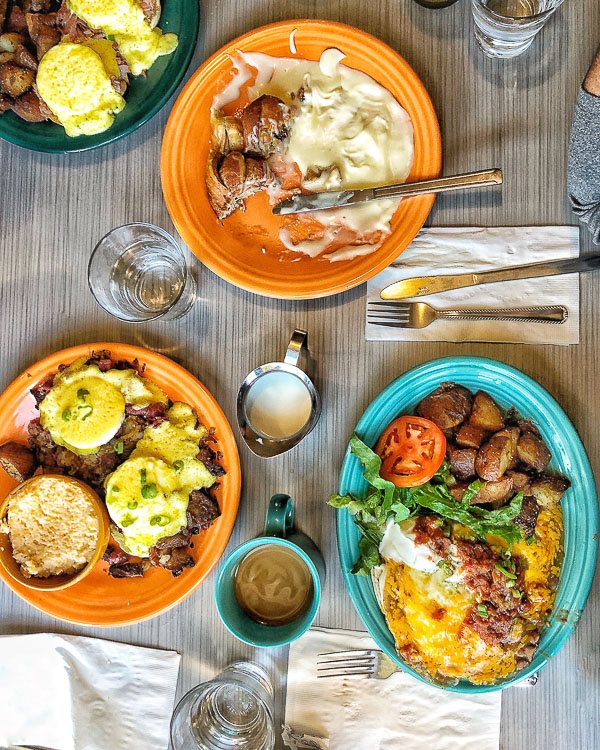 Especially that giant cinnamon roll they serve on a dinner plate.
OH BOY.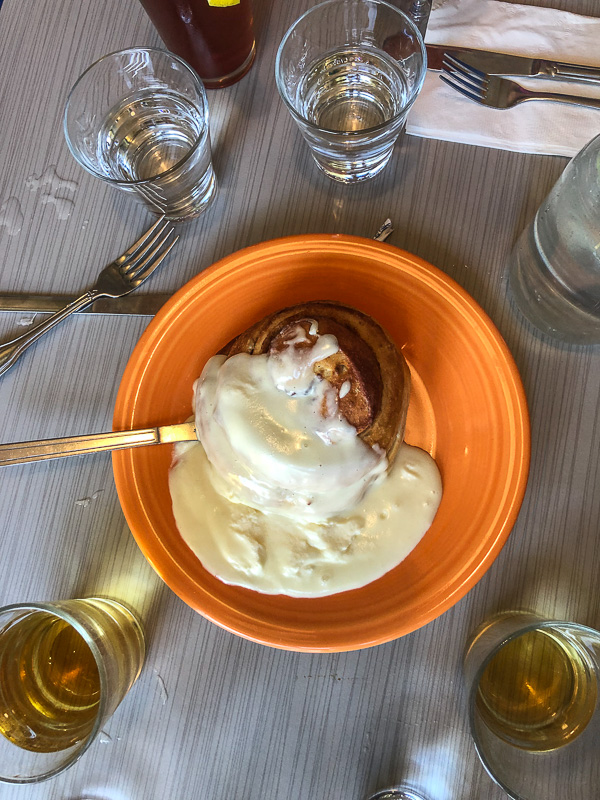 Hmmm. Maybe we should get another cat?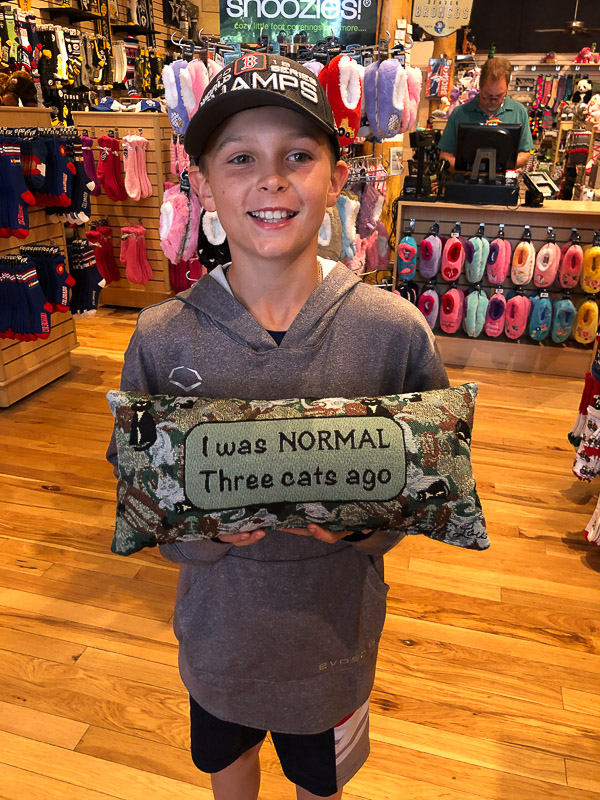 Lost in thought.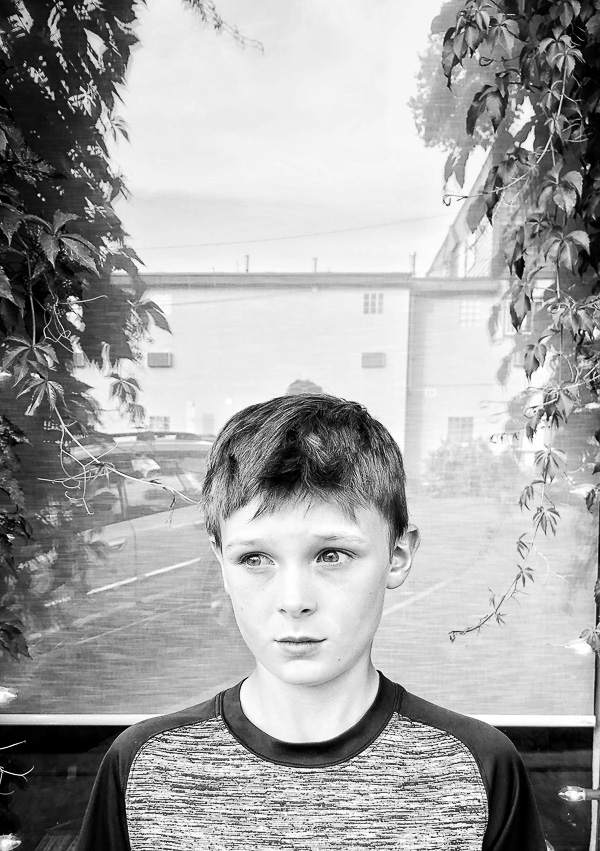 My in-laws came in from Idaho to watch Cooper play!
We had an excellent dinner at Laundry.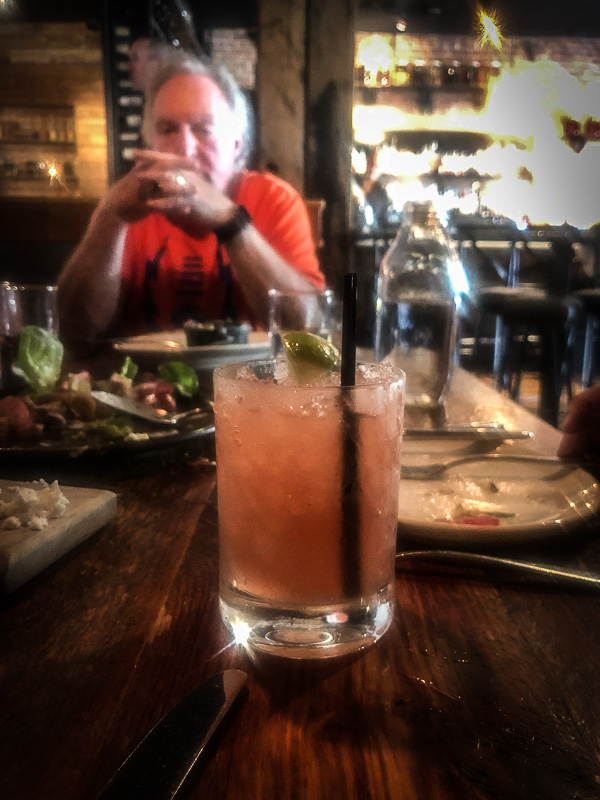 Warming up!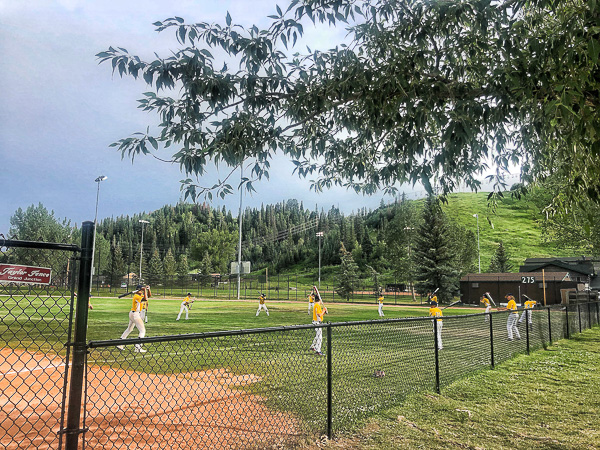 I cannot believe…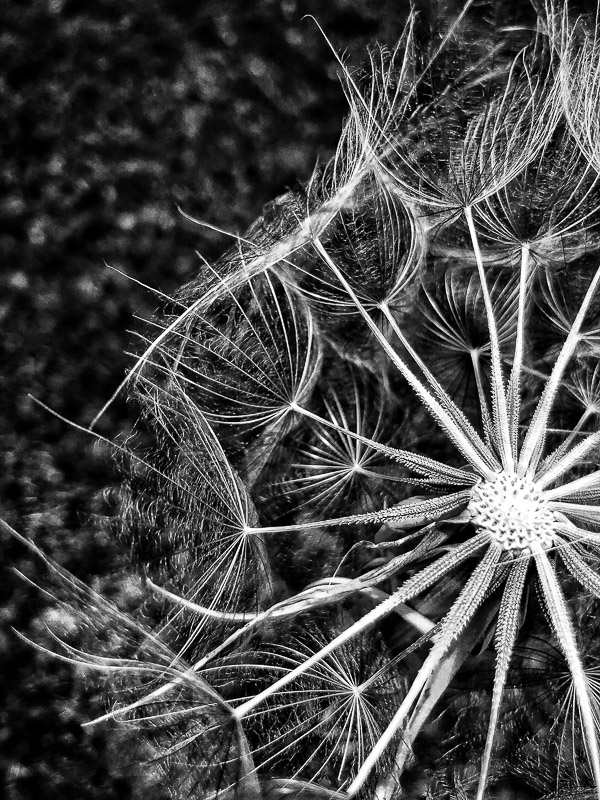 How big….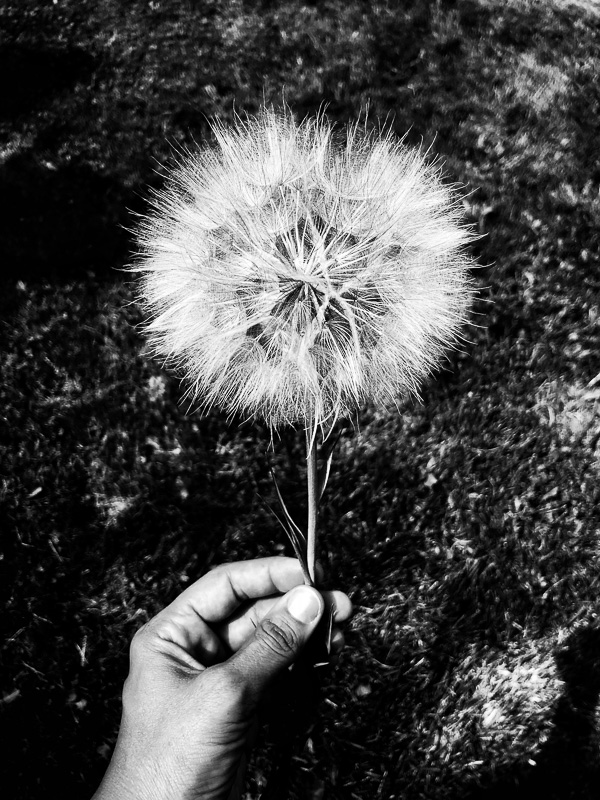 These were!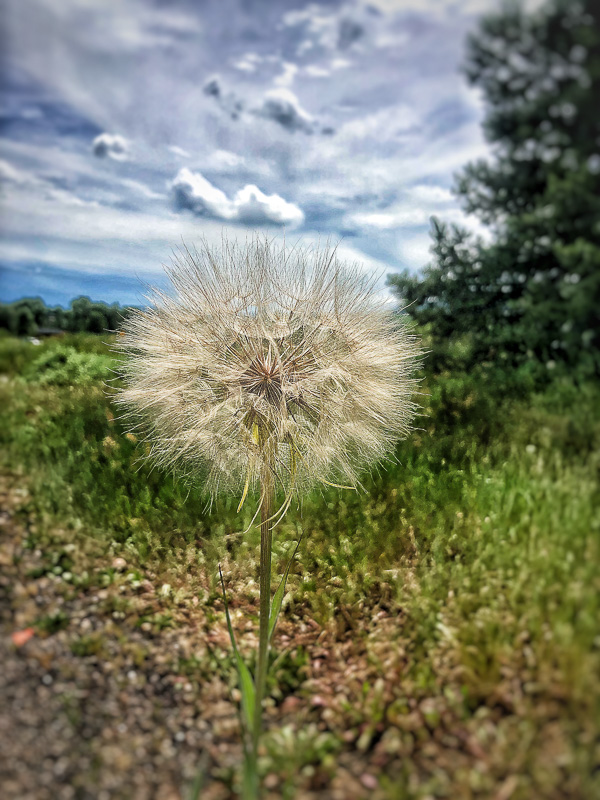 Sampling all the goods at Smell That Bread Bakery.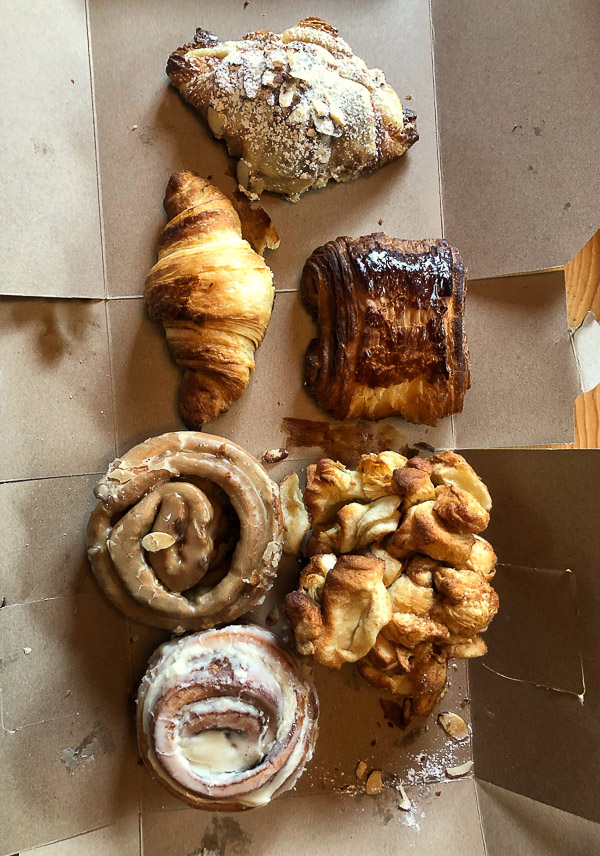 Favorite?? Maple Bacon Bourbon Roll. OMG.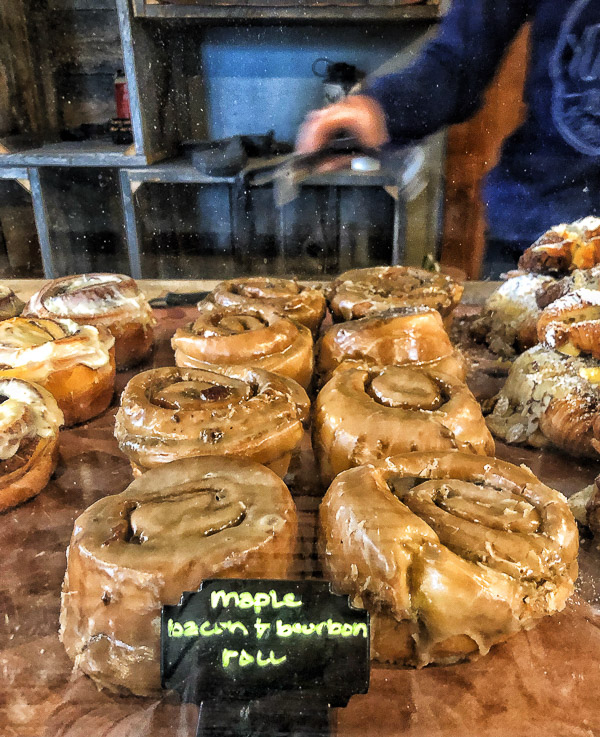 I've done quite a bit of work in my sketchbook this week .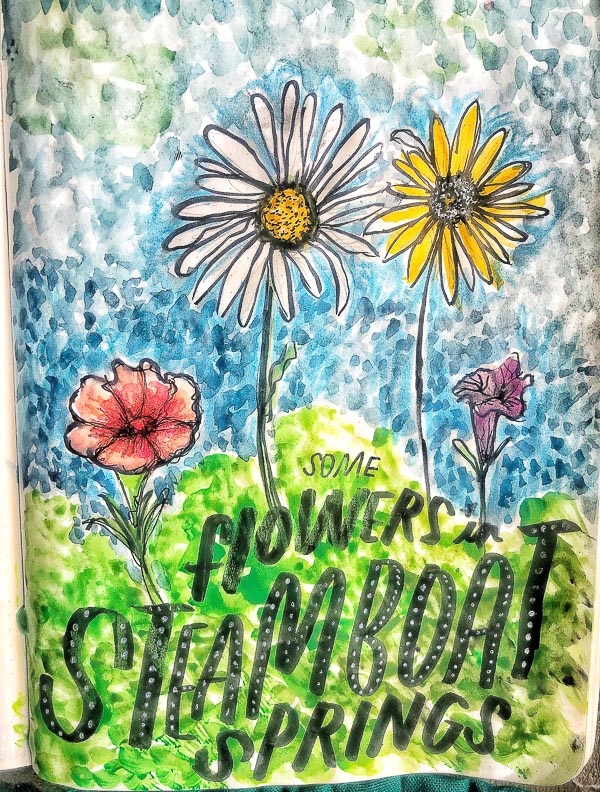 I brought some of my favorite art supplies to keep me occupied.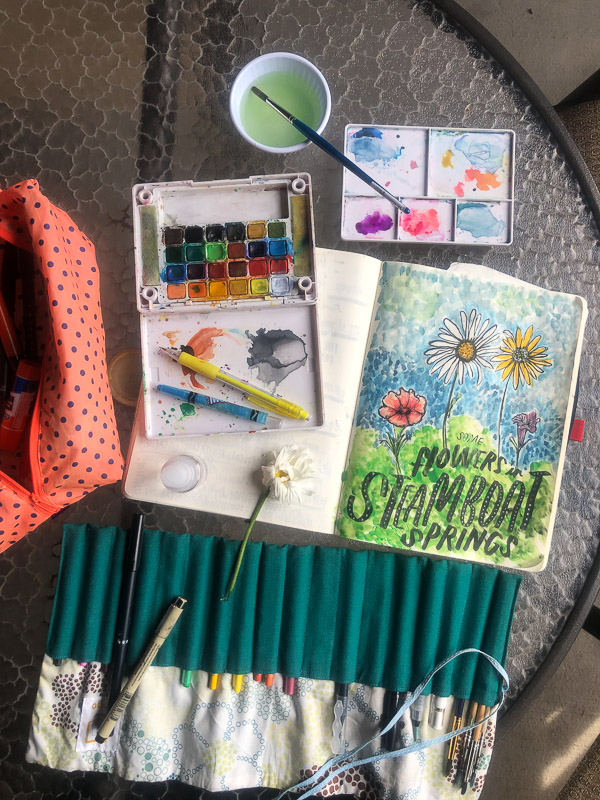 Hot dogs and baseball. Winning combo.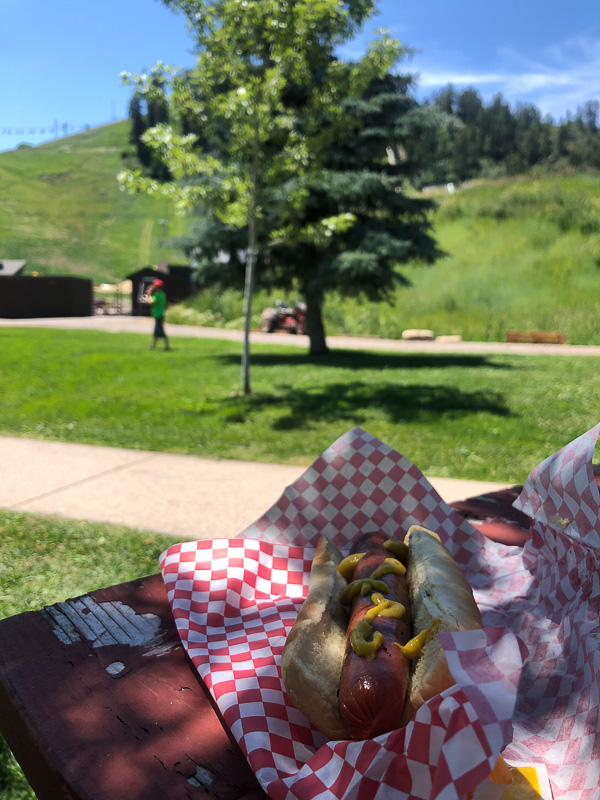 I wish I could have captured a picture of this sign at night.
It's creepier!
My bleacher essentials.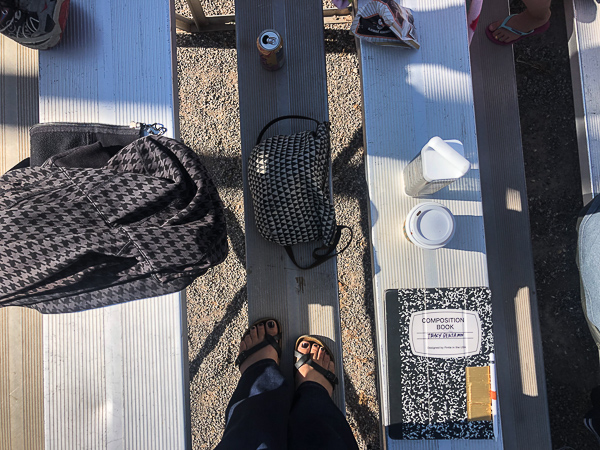 Another double rainbow…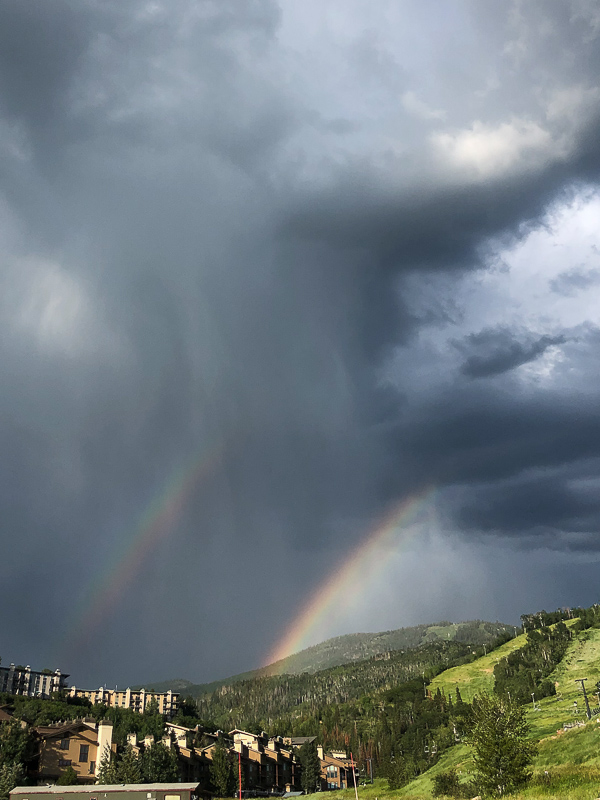 So much cloud porn this week. I AM LIVING FOR IT.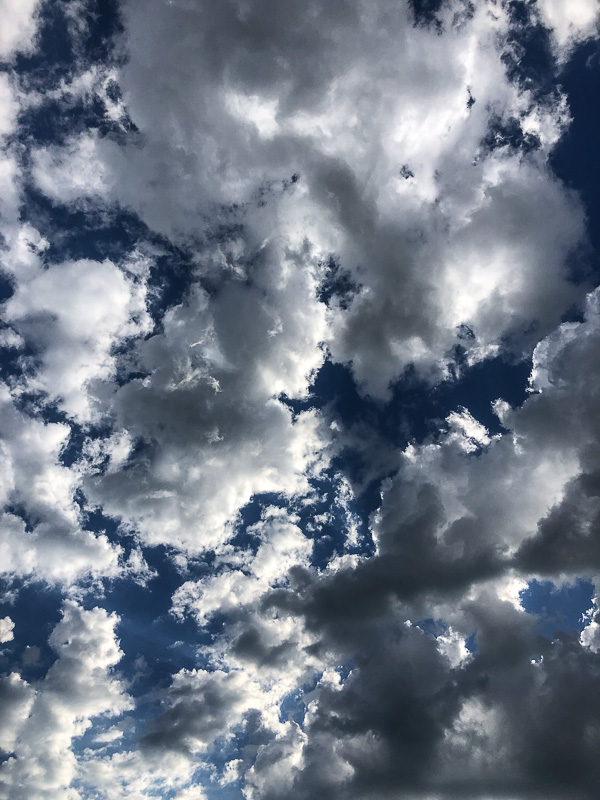 Best friends.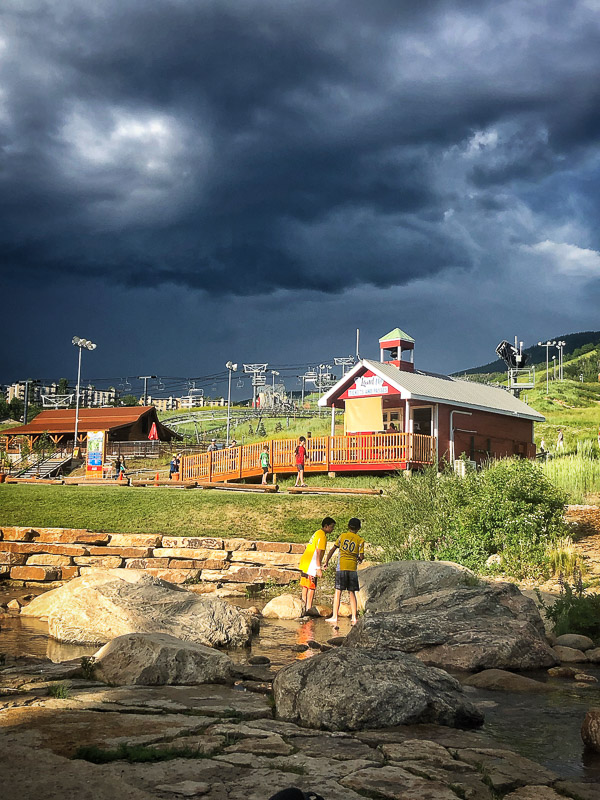 Opening ceremony!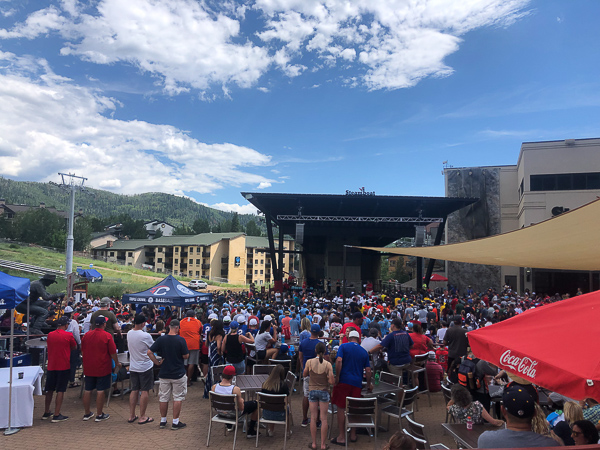 Colorado has a good sense of humor, I've learned.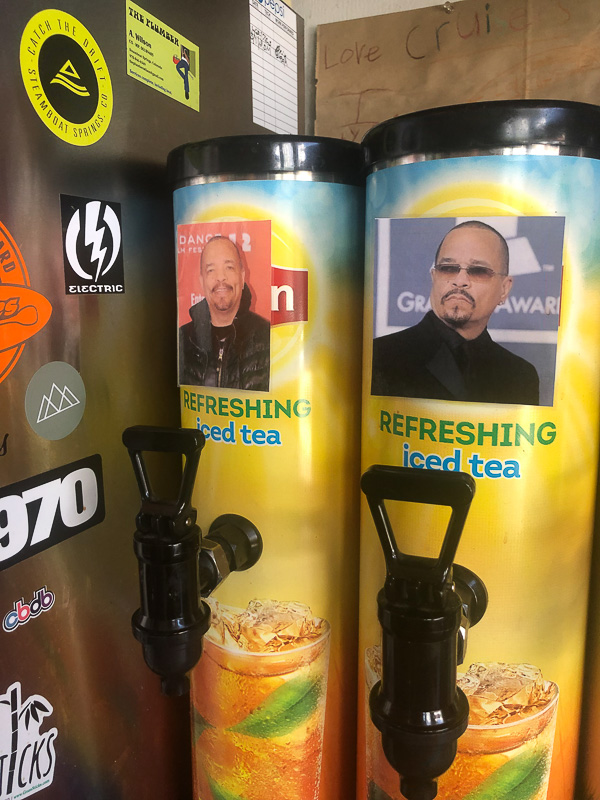 YES.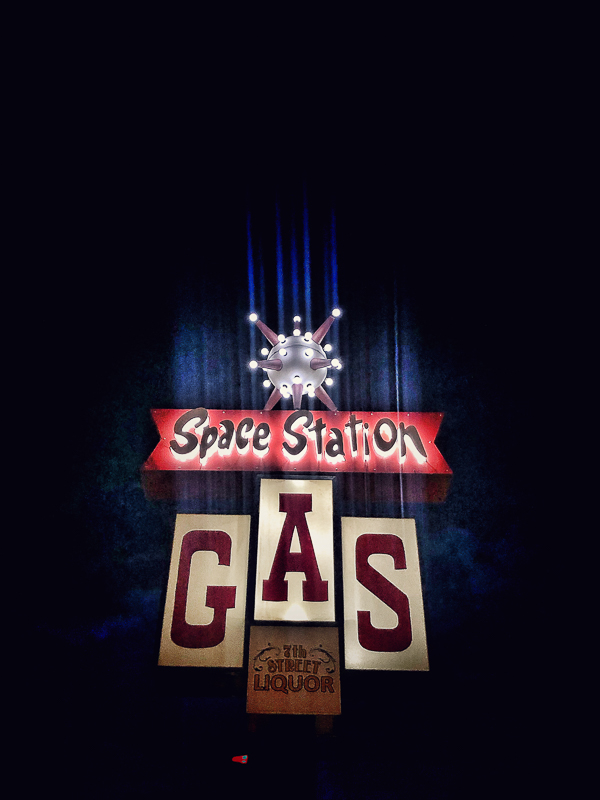 Amazing dinner at Salt + Lime. The tacos are so fancy and GOOD.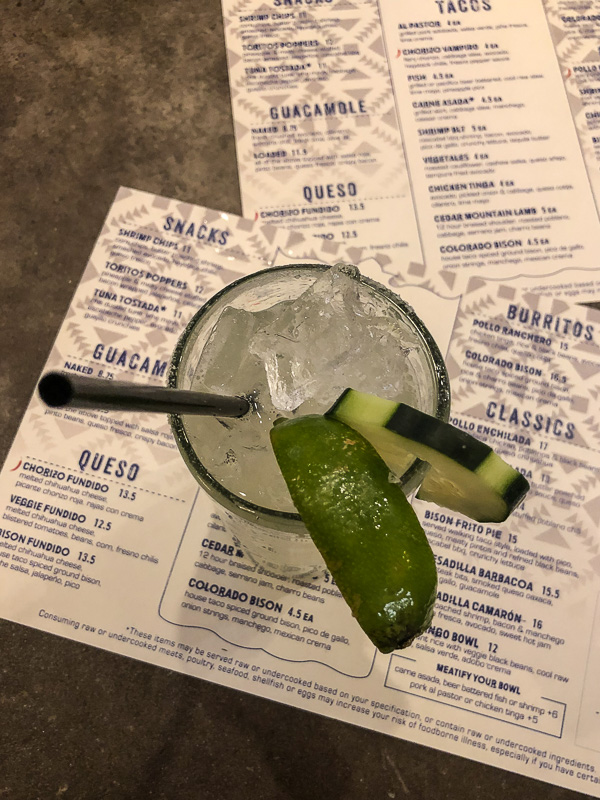 Amen.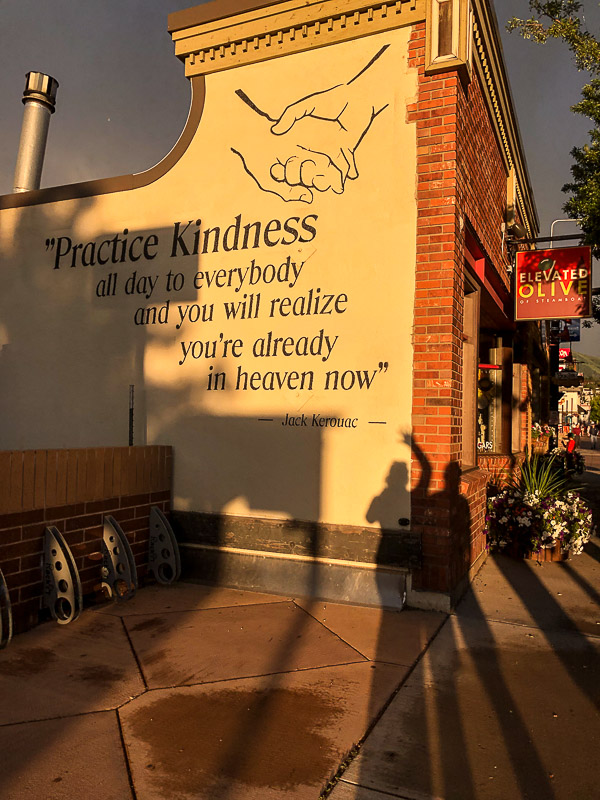 The light waaaaaay above sea level is so bright.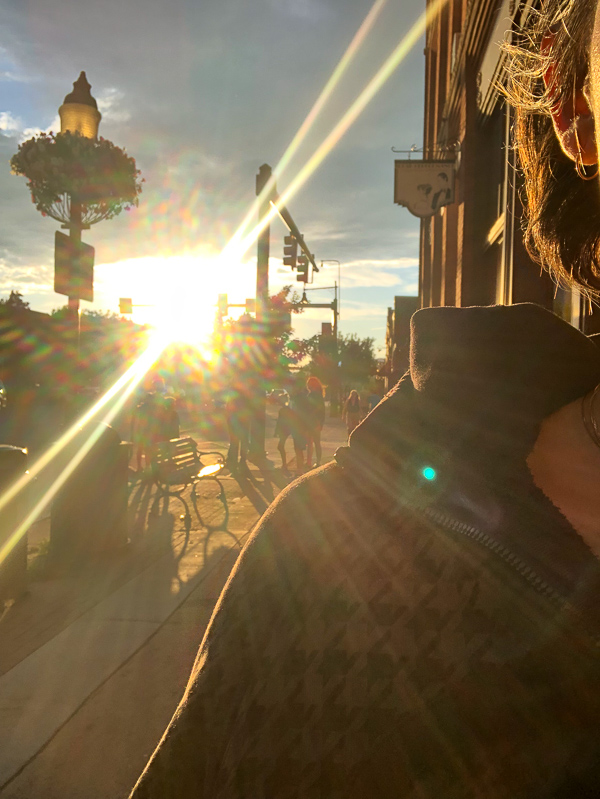 Me in a double rainbow. Thanks for the picture, Coco!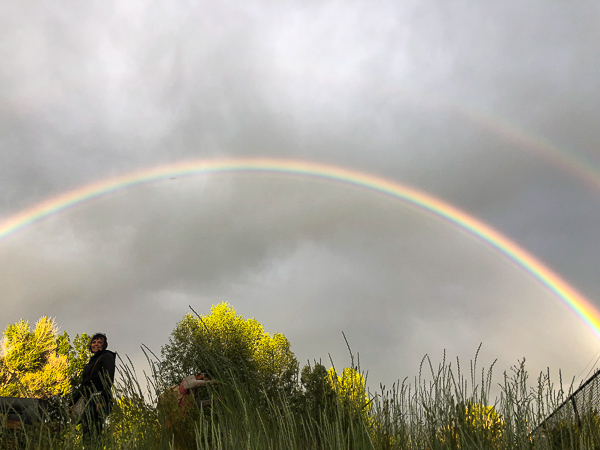 Hopefully we will go tubing soon!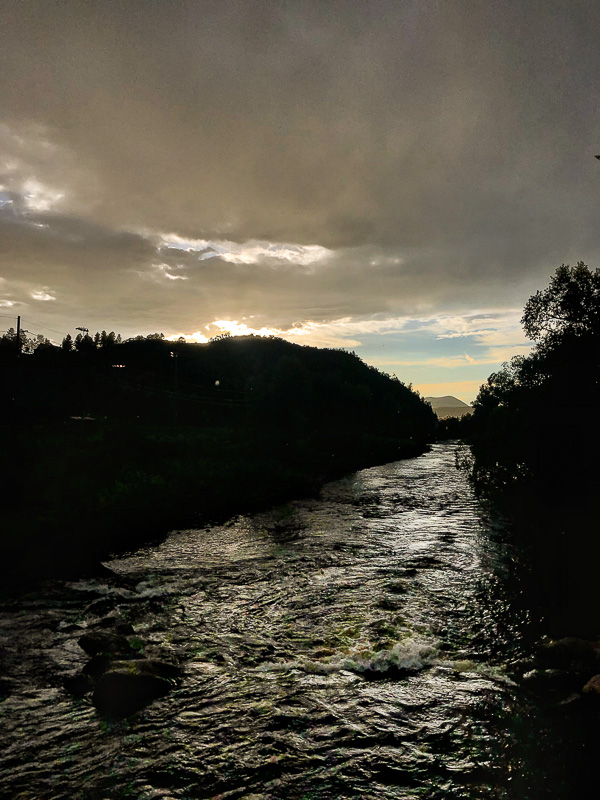 The light really is magical.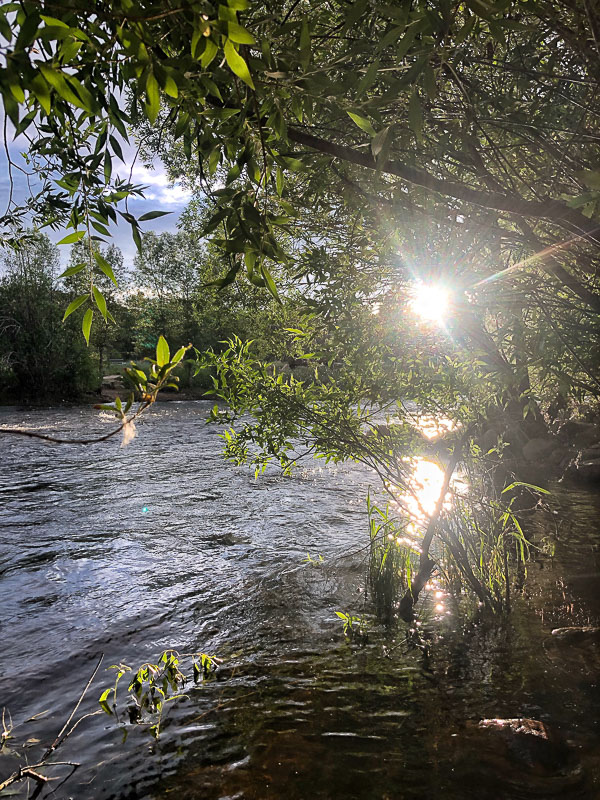 Again with the humor.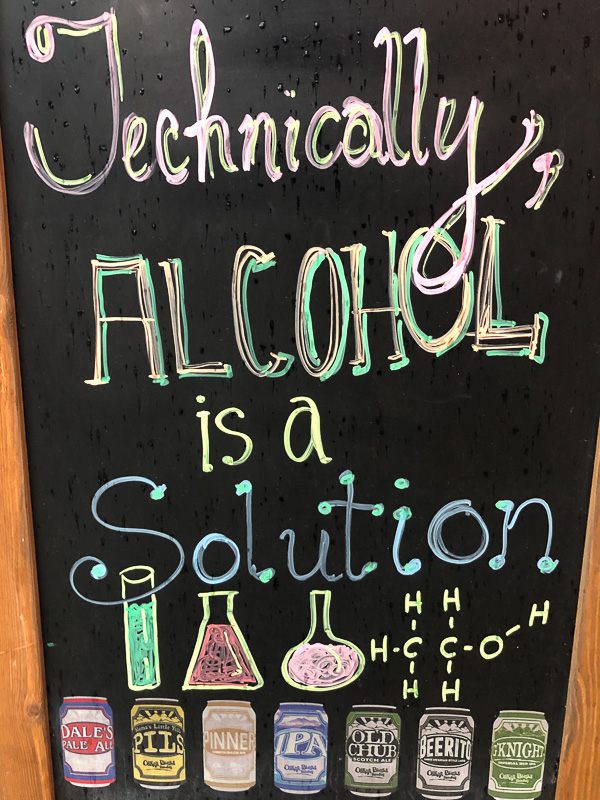 Art work that inspired me.
I want to collage soon.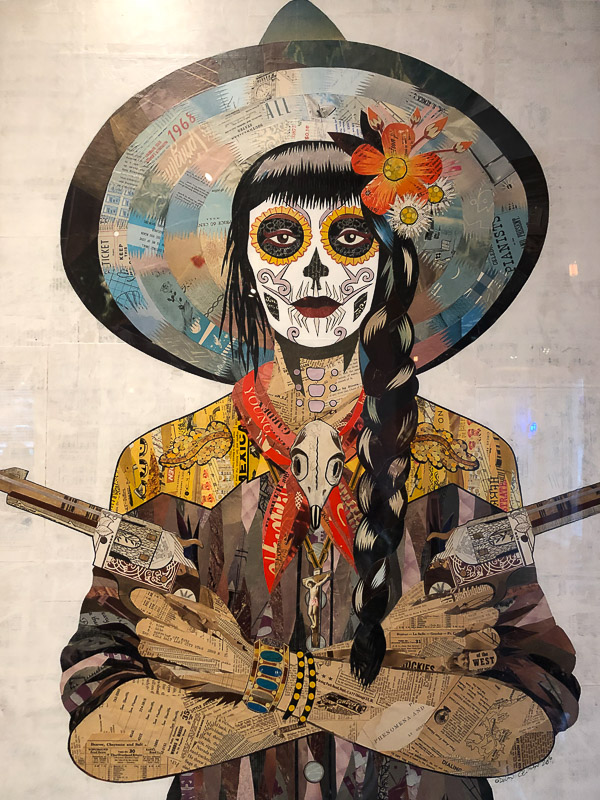 The boys living their best life.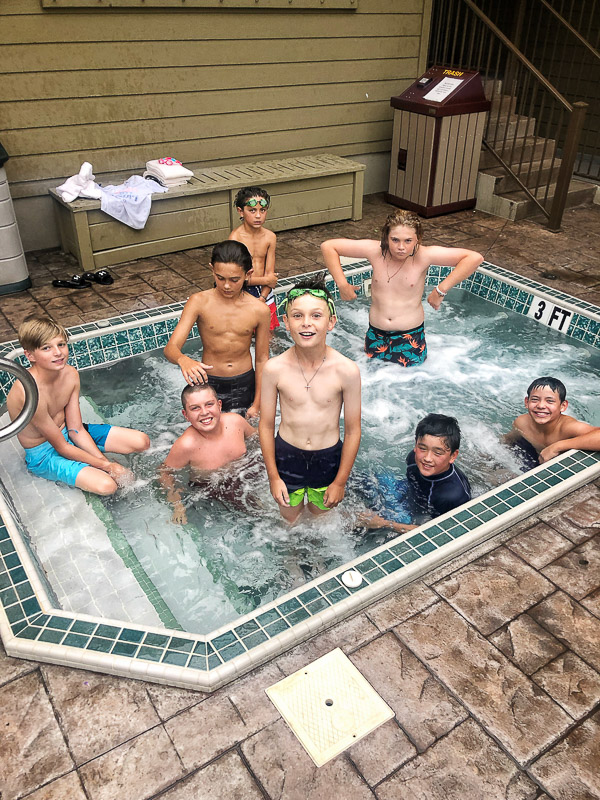 En route.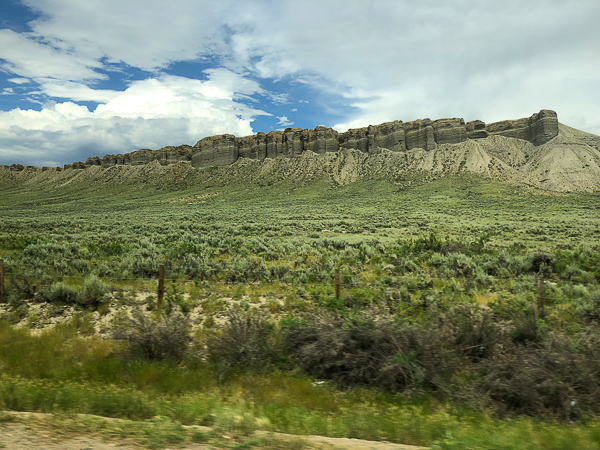 3:30AM wakeup call.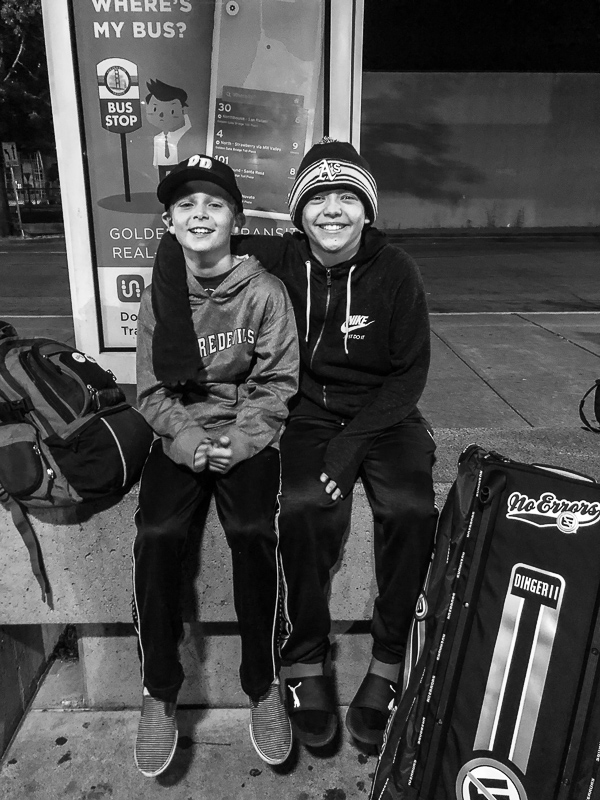 Flights with friends are fun flights!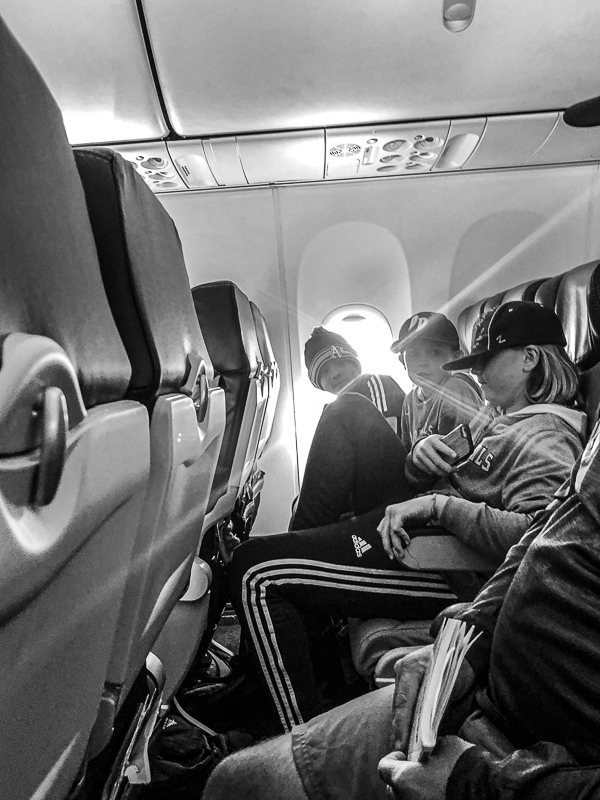 Family chipotle with my niece. Extra chips, please.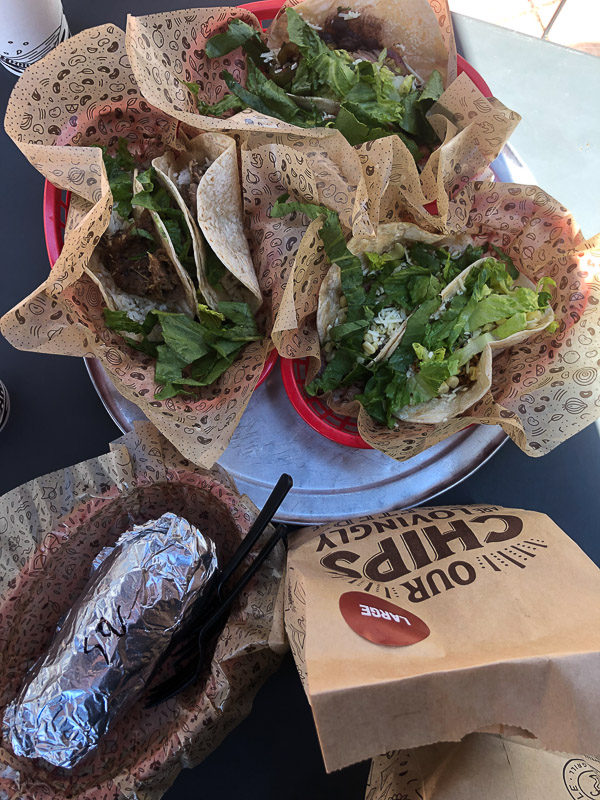 Orders going out before we went on our trip. THANK YOU.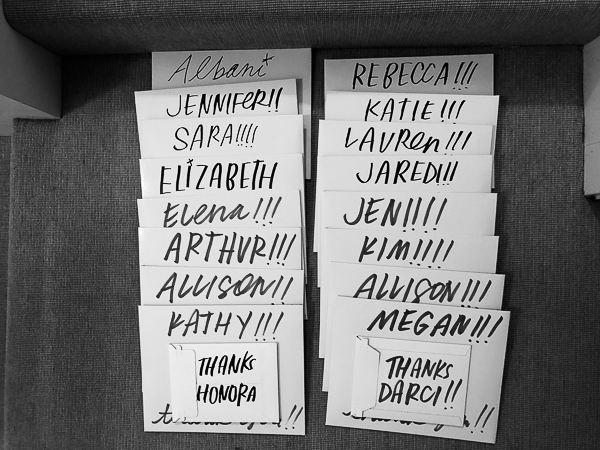 I made green tea ice cream. I'll share the recipe soon.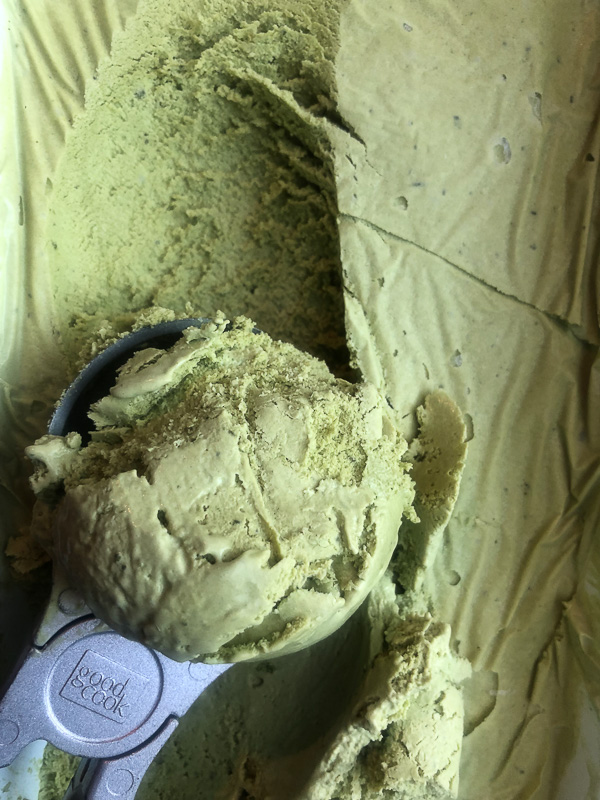 A perfect Summer dinner at my house with my Dad.