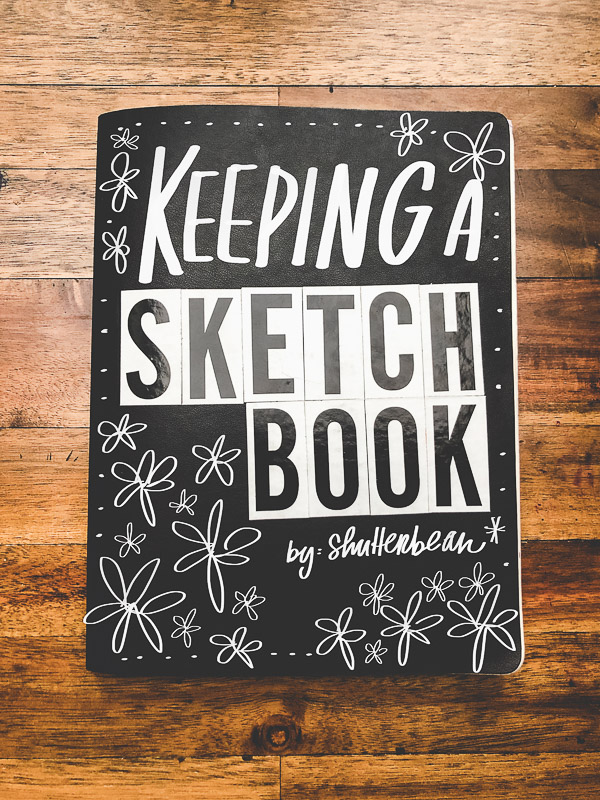 Keeping a Sketchbook has become one of the greatest organizing/stress-relieving tools in my emotional toolkit. Even though I spend a lot of capturing my life through my blog via camera & writing, there's nothing quite like the feeling of putting pen to paper. As much as I love playing around with my iPad and getting into a fun photoshop session, my brain prefers the simplicity and easy access to pen and paper.
What's the best thing about having a sketchbook?
It doesn't require batteries to be charged. You just need to make sure you carry enough around in your bag. I always do!
My goal last year was to MAKE MORE ART and if you've been around here, you've seen how I made art with kids, watercolored, expanded my bullet journal practice, and learned new creative skills all with the help of Skillshare,
The work I put into learning new creative skills in 2018 totally changed the way I keep a sketchbook. I'd like to share with you some of my creative explorations in my sketchbook today!
If you're not familiar with Skillshare, it's an online community for learning & teaching creative skills. Skillshare connects expert practitioners with students around the world who collaborate on everyday skills from culinary arts, photography to design.
Skillshare has kindly offered my readers TWO MONTHS free of Skillshare Premium! Thank you, Skillshare!
But first…..
Why Keep a Sketchbook?
to give yourself a break from screens and computers
a way to record your day/trip/meal/LIFE/anything really
to write down what's in your head- BRAINSTORM
to write down your feelings- RAGE PAGE
to map out your dreams
to give your thoughts a place to go
to brainstorm
to mindmap
a tool for yourself and others
a way to leave messages for whoever finds your work in the future
a way to leave messages for your future self!
Let's take a look at how I used my sketchbooks this year.
First off. I usually go through about 2-3 sketchbooks each year. I try to fill them up before I start a new one.
My favorite is a soft leather cover Moleskine- with plain paper. Here are pens I use with it.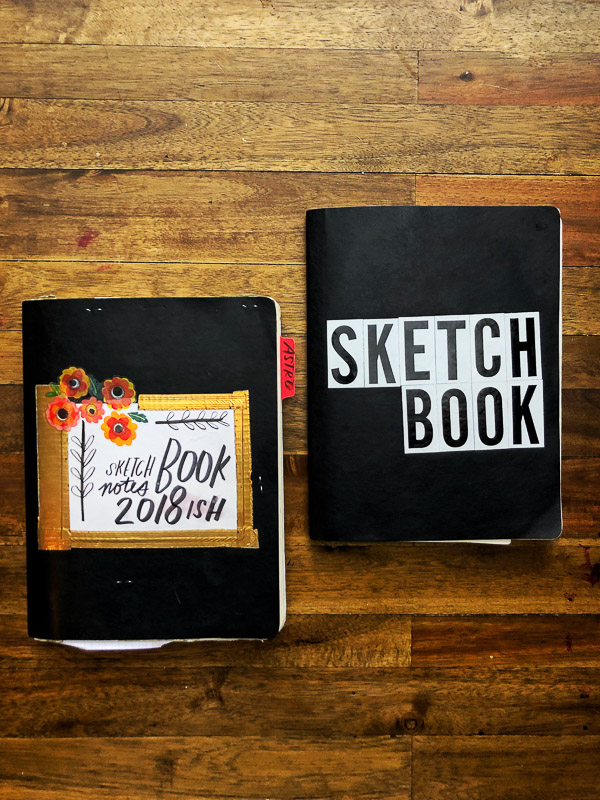 I drew some of the trips we were on this year. It's fun to look at what we did during the days!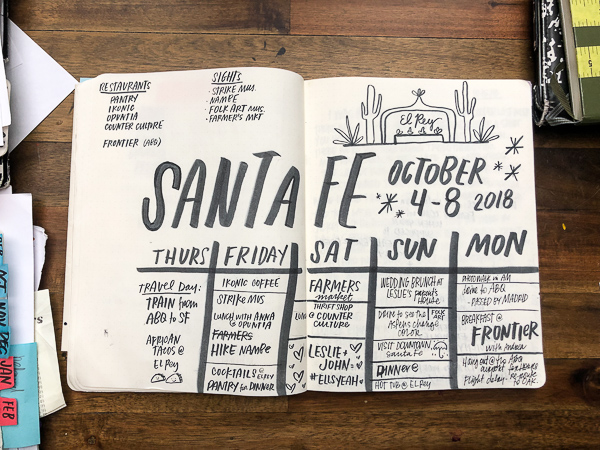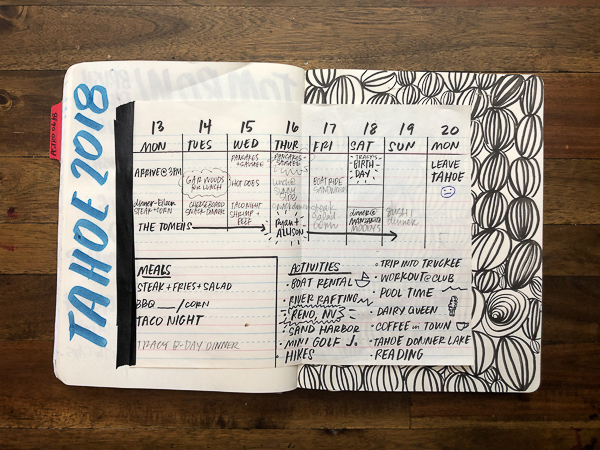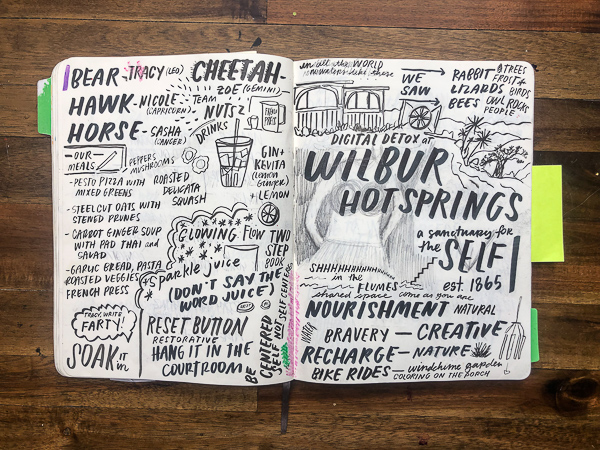 I mapped out my Better Homes + Gardens proposal/photoshoot/story in my sketchbook.
Such an important tool when you're trying to come up with a storyboard.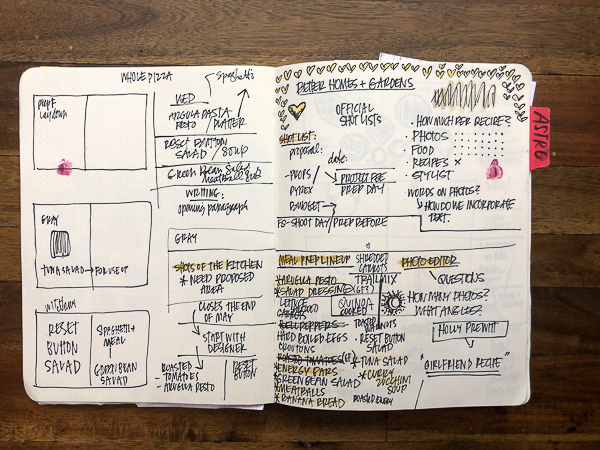 When I gave myself the #100day challenge, I used my sketchbook when I needed to paint on the go.
I am hoping that my 2019 sketchbooks will include more color and painting.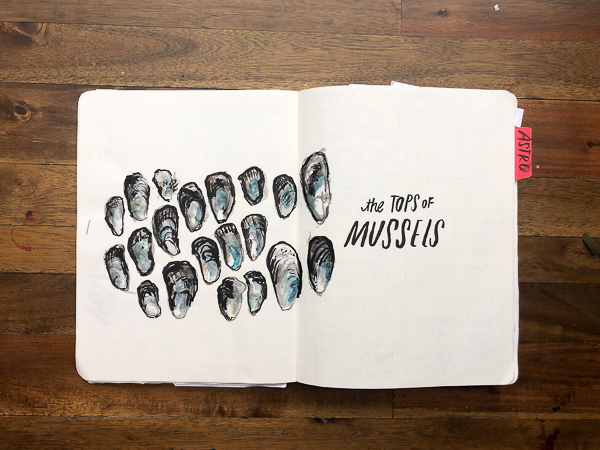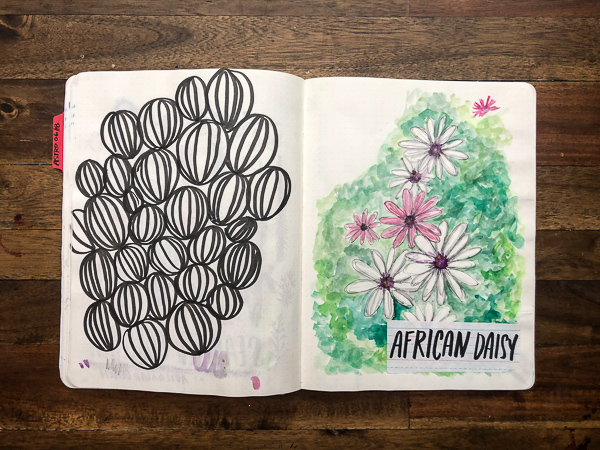 If there is ever a page that I made an accident on, (spelling mistake/didn't like my handwriting, etc.) I turn it into ART.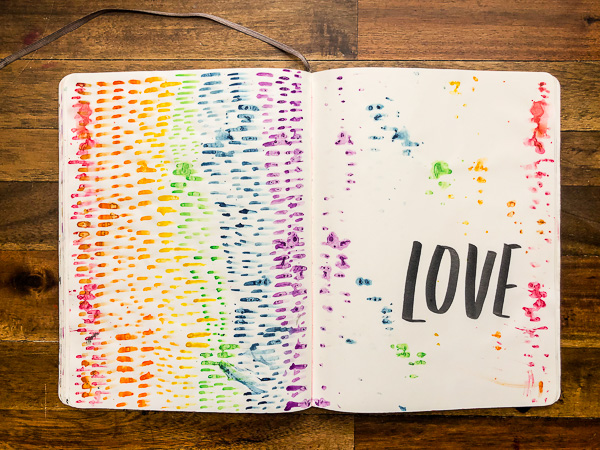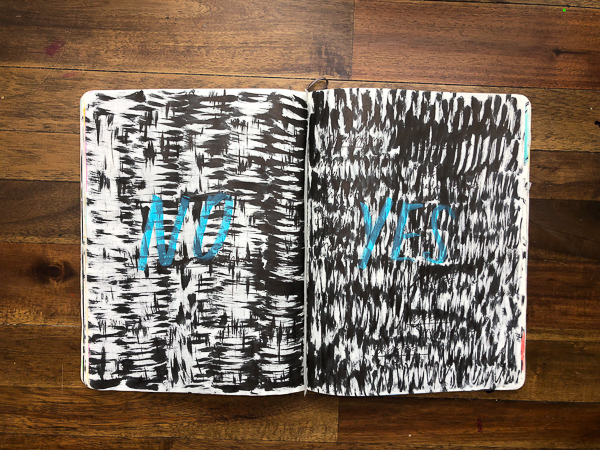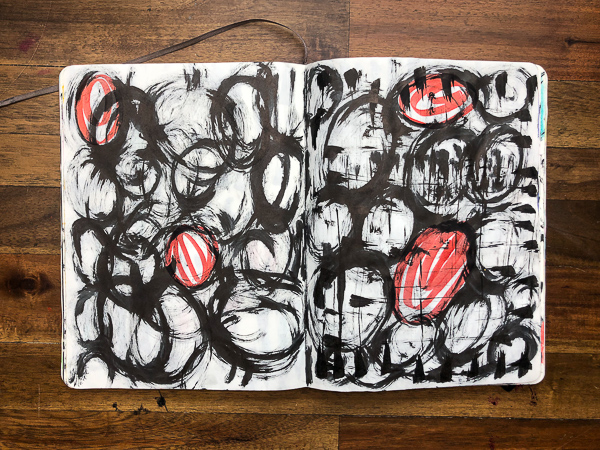 Dinner parties were planned.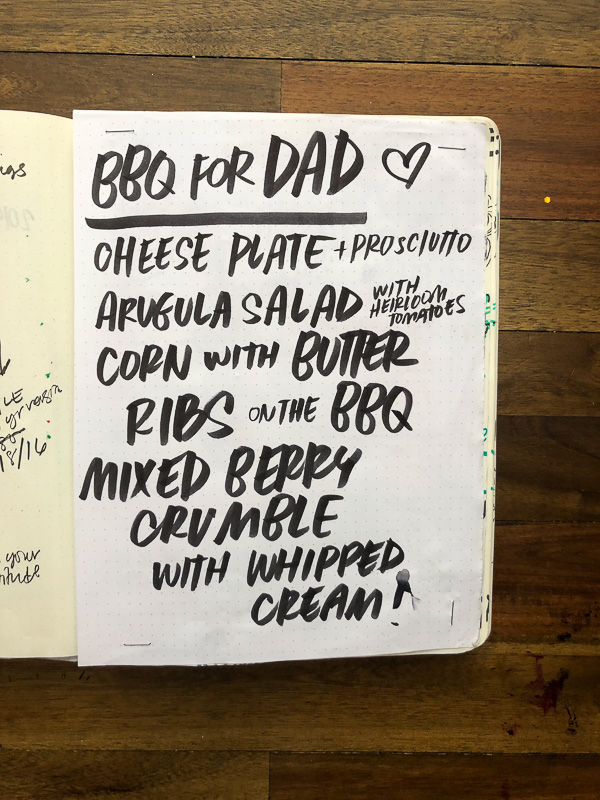 Long live the Summer Bucket List!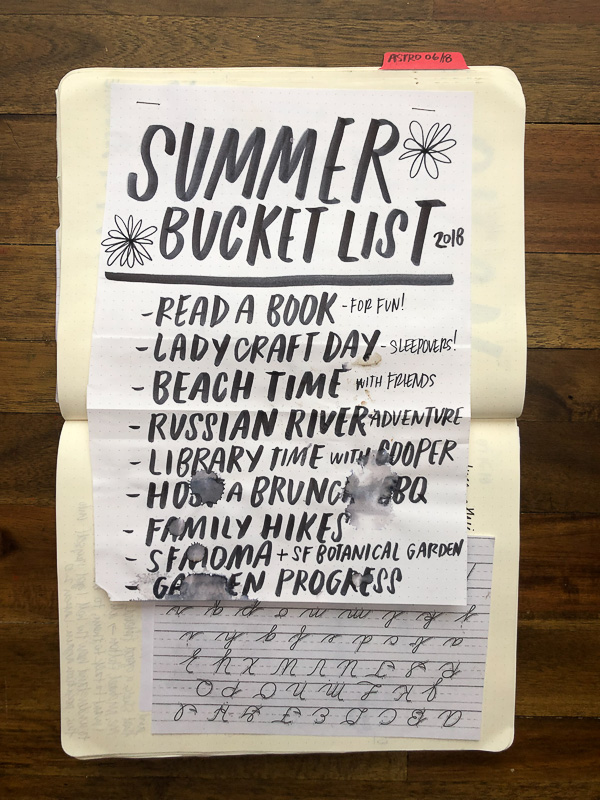 I love to take notes in my sketchbook while listening to podcasts (this one is from the Joy Junkie Podcast).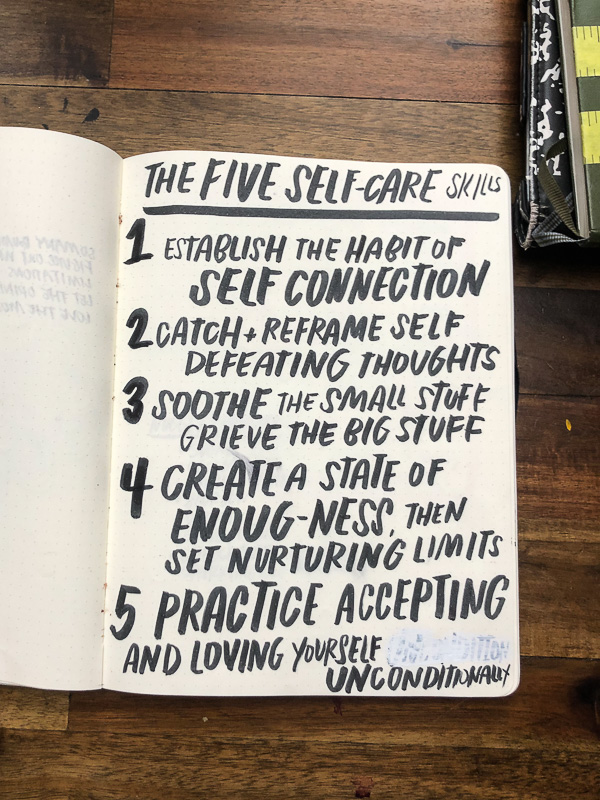 Sometimes I ask people a question on my Instagram Stories and write down their answers to read when I need to.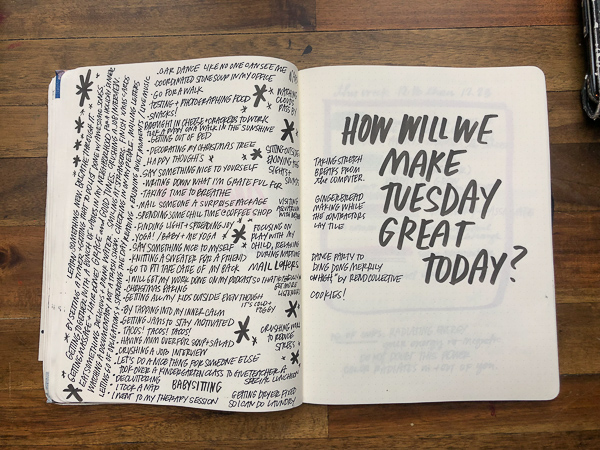 And when I'm around kids who also love art, I offer my sketchbook to draw in.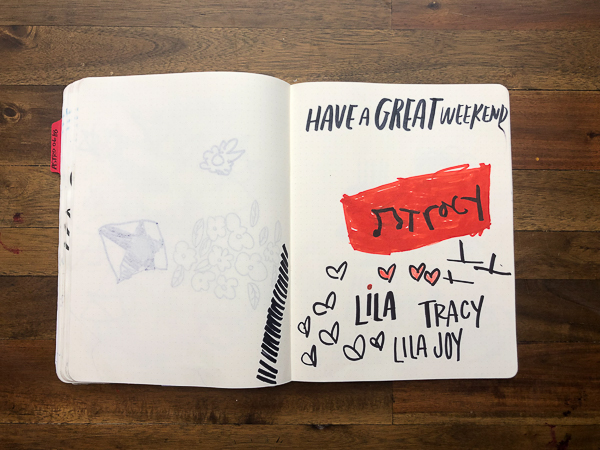 Having sketchbooks has proven to be an invaluable tool for reflection. Over the Summer I looked through some of my sketchbooks from college and was quite amused! It made me realize how much more liberated I feel on the page compared to my early 20s. All the practice throughout the years has helped me define my style and writing voice. My sketchbook is now a place I love to return to instead of dread. Thank you for helping me reignite my creative practice, Skillshare! I LOVE Keeping a Sketchbook!
Don't forget to check out my:
Suggested Sketchbook Classes:
Adventures with Skillshare so far:
Skillshare has kindly offered my readers TWO MONTHS free of Skillshare Premium! My goal last year was to MAKE MORE ART and if you've been around here, you've seen me keep it up. Now you can too!
A BIG thank you to Skillshare for sponsoring this post. As always, all opinions are my own.